🙂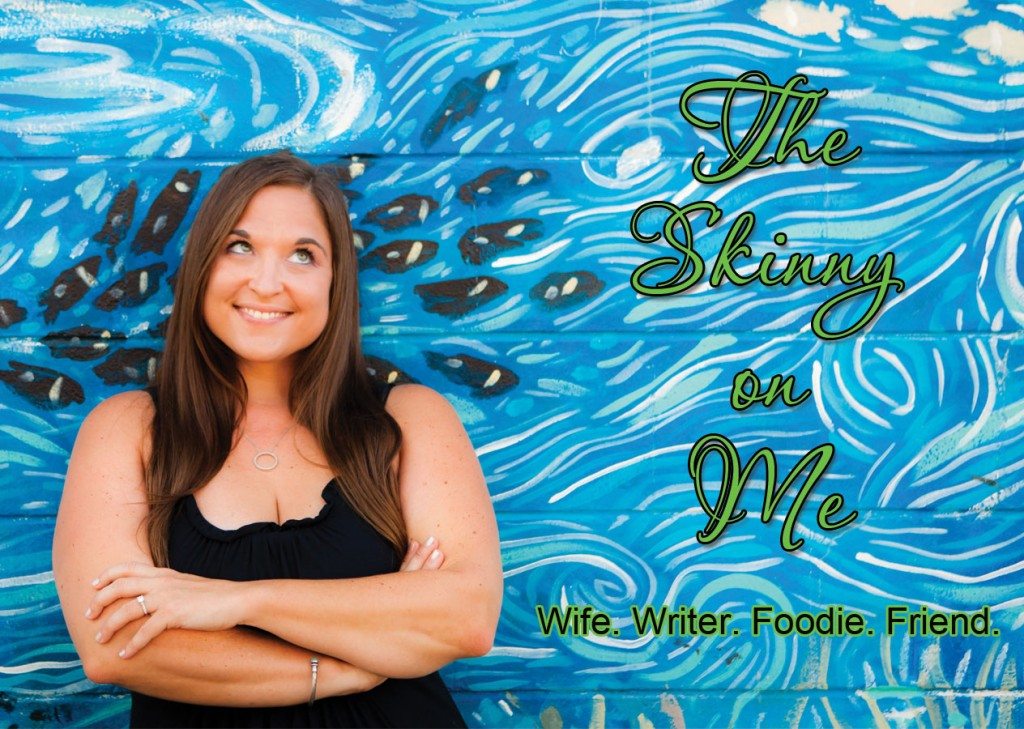 I can't believe it has been nearly a year since I walked down the aisle to marry the man of my dreams.
It never would've happened if my husband had never asked me for my hand in the first place. But...our relationship started way earlier than that special day when he got down on one knee.
In fact, I've touched on our relationship before and how it all started nearly six years ago.
Four years into our relationship Will finally asked me to marry him and, to me, our proposal story is simply magical. I wrote all about it the morning after it happened, and you can just sense the excitement and joy in my writing. I don't think I can ever re-create those feelings, so I am just going to re-post those words for you today.
Enjoy!
Written on Saturday, June 12, 2010
O.M.G.!!!!!!  I always knew I would say this one day, but I still can't believe it has actually happened!!!  I'm engaged!!!  I'm engaged, I'm engaged!!!
Last night was one of those moments I have waited for my entire life...you know the one…it's when the guy gets down on one knee and ask you to marry him and fireworks are crackling & popping all around the two of you & sappy love songs are blaring from the speakers of your mind?  Yep, that happened to me last night!  ME!!! Oh, and Will of course 
   Fireworks & all…
Okay, so maybe there weren't any sappy love songs playing, but it really couldn't have been more perfect.  He did such an amazing job!
It all began at my house when I cooked us a really great supper.  I made cornish hens with a strawberry-pomegranate glaze, cranberry-cornbread stuffing, and sugar snap peas.  Will had mentioned earlier in the week that he thought we should go to Smythe Park and drink some wine.  I thought it was a great idea since we adore that park and we hadn't been in a while.  So, naturally, I agreed & also threw in the idea of stopping by Publix and grabbing one of those fancy petite desserts from their bakery.  I kind of had an inkling that last night was the night, but I had had that feeling a time or two before, but in the end I had been disappointed.  I didn't want to feel that way again, so I tried to push the thought to the back of my mind.
The evening was beautiful and we set our blanket beside the pond with a stunning view of the grand oaks in the distance and their mirrored twins reflecting off of the black water.  The crickets were chirping and the mullet were dancing like dolphins, popping in and out of the pond like there was something to celebrate.
Will & I snuggled and laughed enjoying each other's company without anyone else around.  We nibbled on our desserts (a brownie bon-bon for me & a chocolate covered strawberry for him) and sipped on our wine while listening to a bellowing bullfrog symphony.  At one point, a huge bird flew over head and gave a shout out as it landed in the trees.  Will & I snickered at the screech because it sounded like nothing we had ever heard before.  Then, all of a sudden and barely audible over Scuttle squawking, I heard an owl hoot.  I froze.  The owl hooted again.
For those of you who don't know, I absolutely adore owls.  I love them so much that I have started collecting them in every way I can.  I have owl checks, owls earrings, an owl necklace, owl figurines, and so on.  I have even slightly, slightly considered getting an owl tattoo, but that idea has fluttered from my mind.  When I heard that owl hoot last night, my heart started hammering loudly.  We had been to that park at night before, but we had never, ever heard an owl hoot.  At that moment, my instincts ignited, and I just knew Will was going to propose.  I honestly believe that was my sign from God that my life was about to change forever, and I better say yes.
Well, that's what I thought at that second.
Will and I sat silently and listened to the owl's magical melody.  The notes were so blissful and so comforting that writing about it now brings tears to my eyes.  You have to understand, I have been praying about this for months.  I have been praying for God to please give me a sign that Will was the right man for me and to please not let me screw this up because I have such great models for marriage in my life and I wanted to have that for myself.  I want to still act like teenagers after 65 years of marriage like my Mama Mac & Papa did, and I want people to notice how happy we are together.
Looking back, I now understand that owl's song was my answered prayer.
So, while the owl sang with a, "Hoot, hoot, hoot" and Scuttle said "Squaaaaawwwwk", Will and I laughed and laughed, and I waited…
and I waited…
and I waited.
Nothing.
Then, almost as suddenly as the owl apparated, Will broke the silence by saying in a very chipper kind of way, "So, you want to go shoot some fireworks?" My heart sank and the disappointment set in.
Denied.
Again.
Sigh.
So, with my tail between my legs and my heart filled with disappointment, we walked to the other side of the park to a place he had pointed out earlier in the night.
He took out the fireworks and placed them on the ground.
I stood right behind him, and he told me to back up, back up, back up because I was way too close.
So, I backed up.
He then lit the fireworks and ran over to where I was. As the fireworks sizzled and popped overhead and the sappy love songs were not playing in my mind, I turned to face Will with a smile on my face and he was down on one knee with a diamond ring twinkling under the illuminated sky.
I didn't hear him the first time he asked me to marry him, so I made him repeat it.
"Will you marry me?" he said.
Of course I said yes and, after I made sure he asked my daddy first (he did), he slipped the diamond ring on my hand, lit the last firework, and wrapped me in his arms as I stood there spellbound by the sight of the sparkling lights.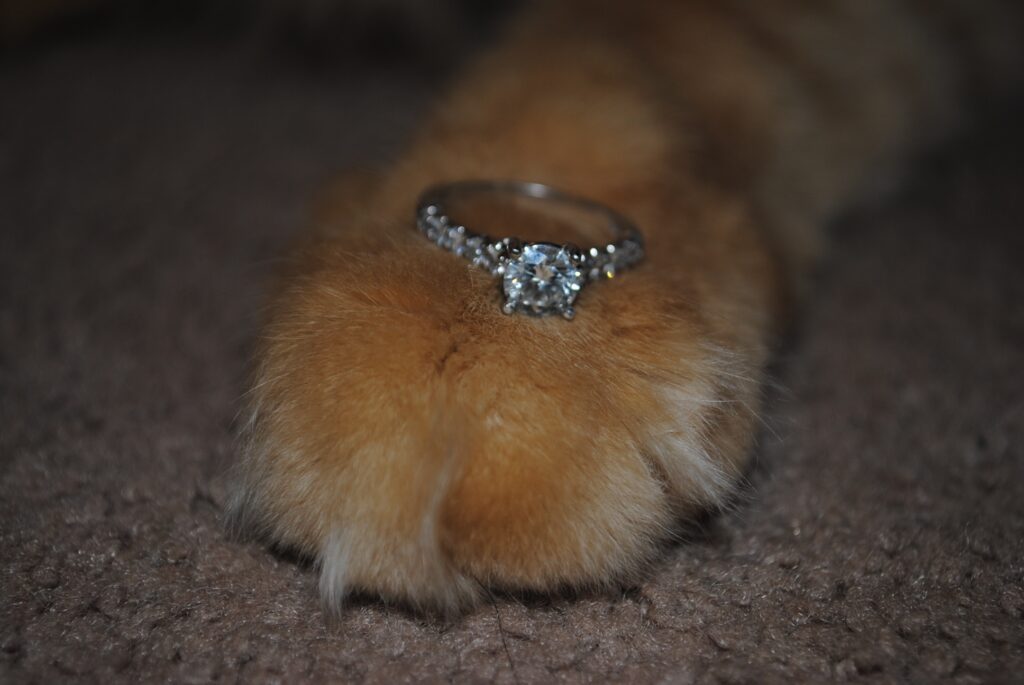 Getting to know you...
Do you have a fun proposal story?
What's the most romantic thing your partner has done for you?
Do you have/want a traditional diamond ring or something nontraditional?