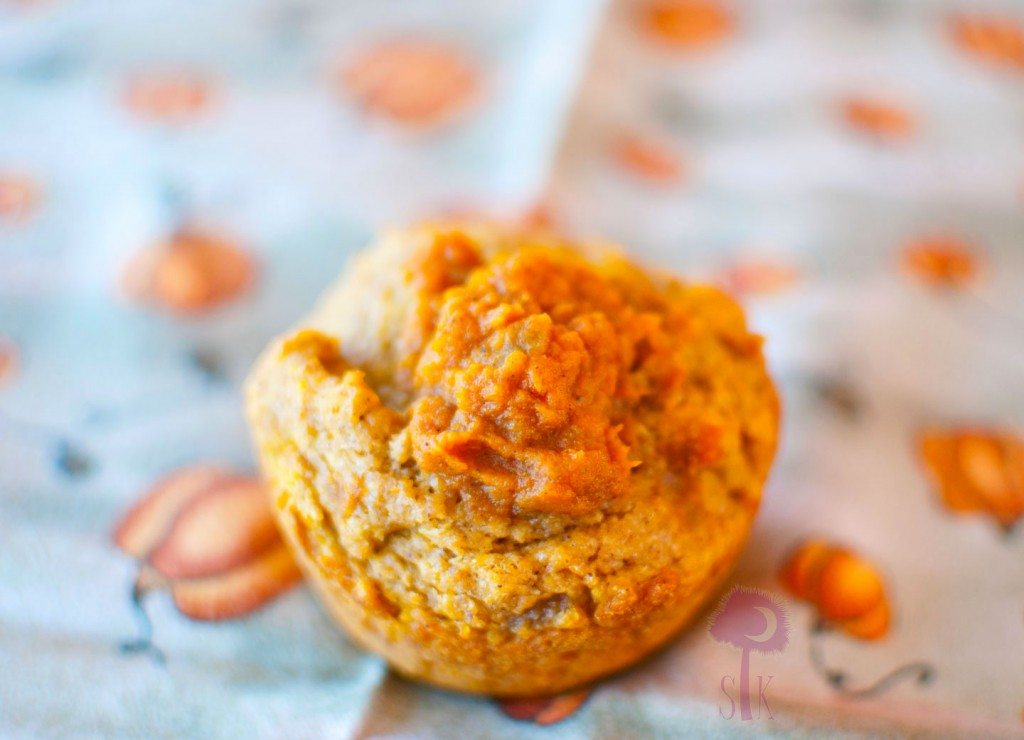 So, yeah, this recipe...
This recipe is one of the most brilliant ideas I've ever heard of.
These slightly sweet, super moist pumpkin pie muffins are 100% vegan, fairly low in sugar, and are made with whole wheat flour. Oh, and did I mention they are also filled with a homemade pumpkin pie filling?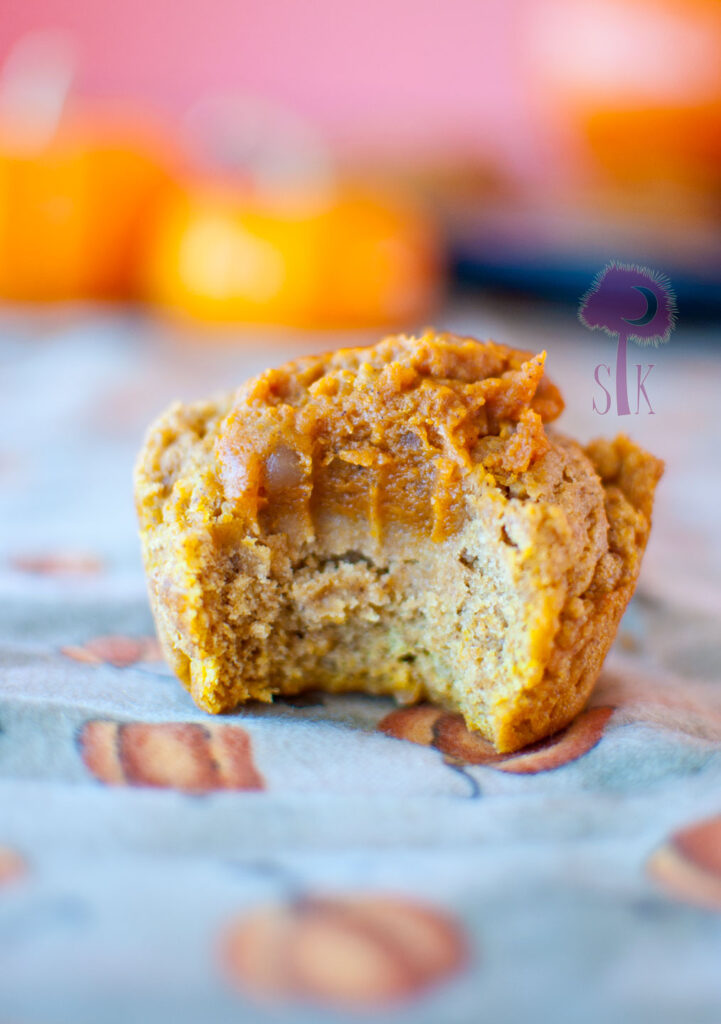 Not mixed with a pre-made, chemical infused canned pumpkin pie filling, but STUFFED with a pumpkin mixture that tastes exactly like pumpkin pie that can easily be thrown together in a matter of minutes.
Um, what?!?
This idea makes me want to scratch my head and scream, "Why didn't I think of that?!?" Because I so totally didn't.
Nope.
My HUSBAND did.
GAH! I love that man.
How could I have never seen these before?  How could I have never thought of these before?!?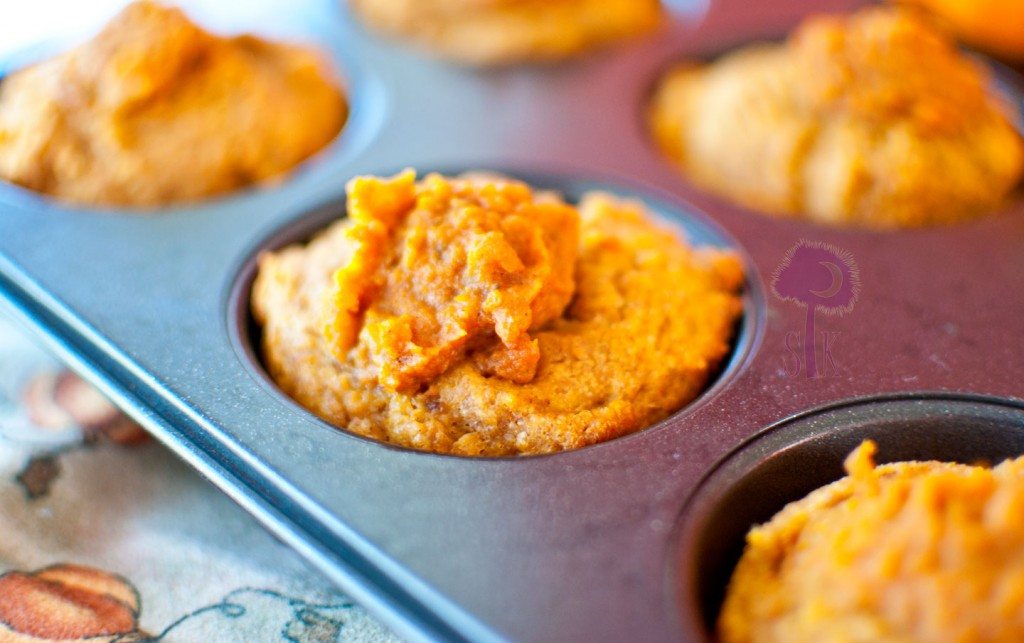 I'm not kidding.
These had to have been made before by someone, right?
I'm sure they have, but I couldn't find a recipe like this anywhere on the interwebz. Once Will put the idea in my head, I just knew that I was going to Google the term and find that this recipe had been made a gazillion, million times before by everyone and their sister's cousin's baby daddy, just like the absolutely delicious cheesecake filled pumpkin muffins that you see everywhere nowadays.
I sure didn't find a one.
How is that possible?
I did find recipes called "Pumpkin Pie Filling Muffins" or "Pumpkin Muffins made with Pumpkin Pie Filling", but I did not find a muffin recipe that actually filled the muffins with pumpkin pie filling.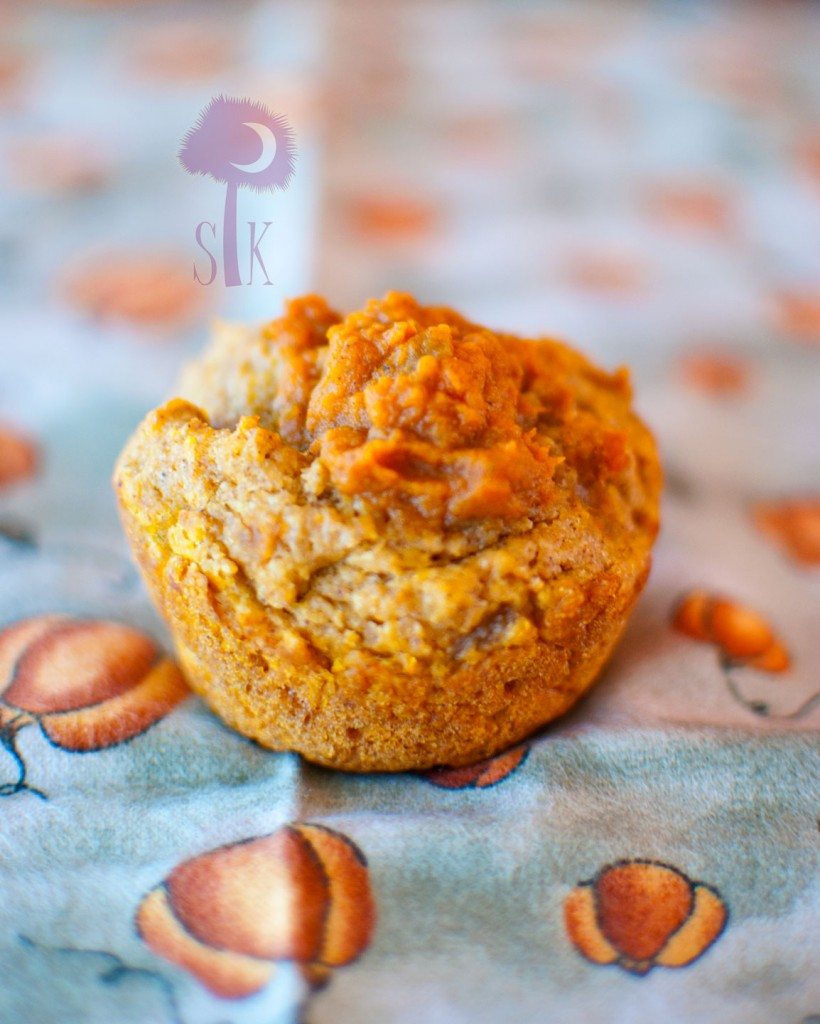 Clearly, I'm not at all saying that this hasn't been done before, but I am saying that I've never seen it.
Have you?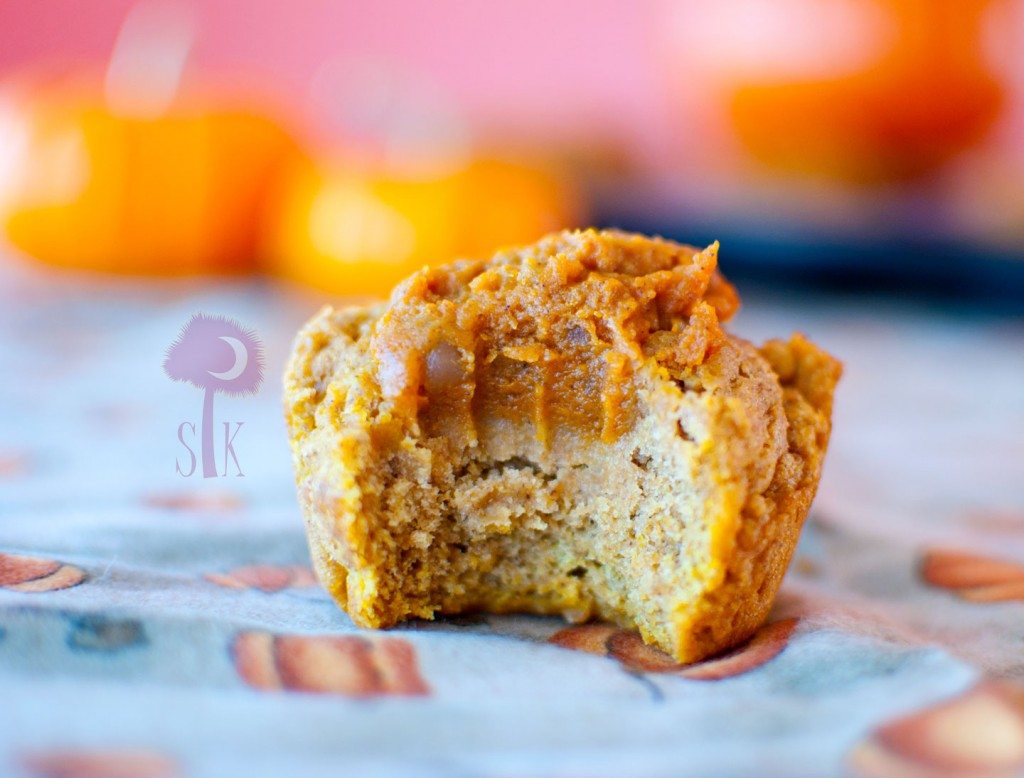 Getting to know you...
What's your favorite pie filling?
Does your husband/S.O. come up with recipe ideas?
Which of you cooks more?
Rustic Pumpkin Pie Filled Pumpkin Muffins

Print recipe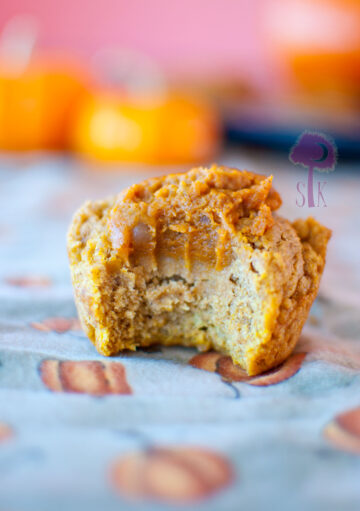 Ingredients
1 cup whole wheat flour
¾ cups unbleached all purpose flour
1 tablespoon aluminum free baking powder
⅛ cup + 1 teaspoon Stevia in the Raw or sugar of choice (separated )
1 ¼ teaspoon pumpkin pie spice
⅛ teaspoon ground cinnamon
⅛ teaspoon ground cloves
¼ teaspoon + ⅛ teaspoon salt (separated)
1 cup + ¾ cup organic pumpkin puree (NOT PIE FILLING, separated)
¼ cup + 1 tablespoon light brown sugar (packed, separated)
4 tablespoons apple butter (separated)
½ cup unsweetened vanilla almond milk
¼ heaping cup + 1 heaping tablespoon pure virgin coconut oil (measured solid and melted, separated)
Directions
Step 1
Preheat oven to 400 degrees.
Step 2
Sift flours, baking powder, ⅛ cup stevia, pumpkin pie spice, cinnamon, cloves, and salt in a bowl.
Step 3
In a separate bowl, combine 1 cup pumpkin puree, ¼ cup brown sugar, 2 tablespoon apple butter, almond milk, and ¼ cup melted coconut oil and stir until well incorporated.
Step 4
Gently fold the dry ingredients into the wet (I did this in thirds) stirring just until each third is combined. DO NOT OVERMIX!!!
Step 5
Using an ice cream scoop, scoop the batter into a muffin tin sprayed with non-stick spray. Let rest while you make the pie filling.
Step 6
In a separate bowl, add ¾ cup pumpkin puree, 1 teaspoon Stevia, 1 tablespoon brown sugar, 2 tablespoon apple butter, 1 tablespoon melted coconut oil, and ⅛ teaspoon salt and stir until well combined.
Step 7
Scoop about 2 teaspoon or so of pie filling mixture onto the top of each muffin.
Step 8
Bake for 18-20 minutes or until a toothpick comes out clean. Let cool completely.
Step 9
Enjoy!