Today's post is going to be short and sweet...just like this daquiri!
This drank is sure to please all of the wussies in your gang who can't handle Grand Marnier shots, dark beer, and/or grown up booze.
In reality though, I bet all of the dudes reading this post are secretly bookmarking this page so they can make it late on a Tuesday night when they are sure no one else is around.
Shoot, I bet the hubs is going to ask me to make him one tonight 😉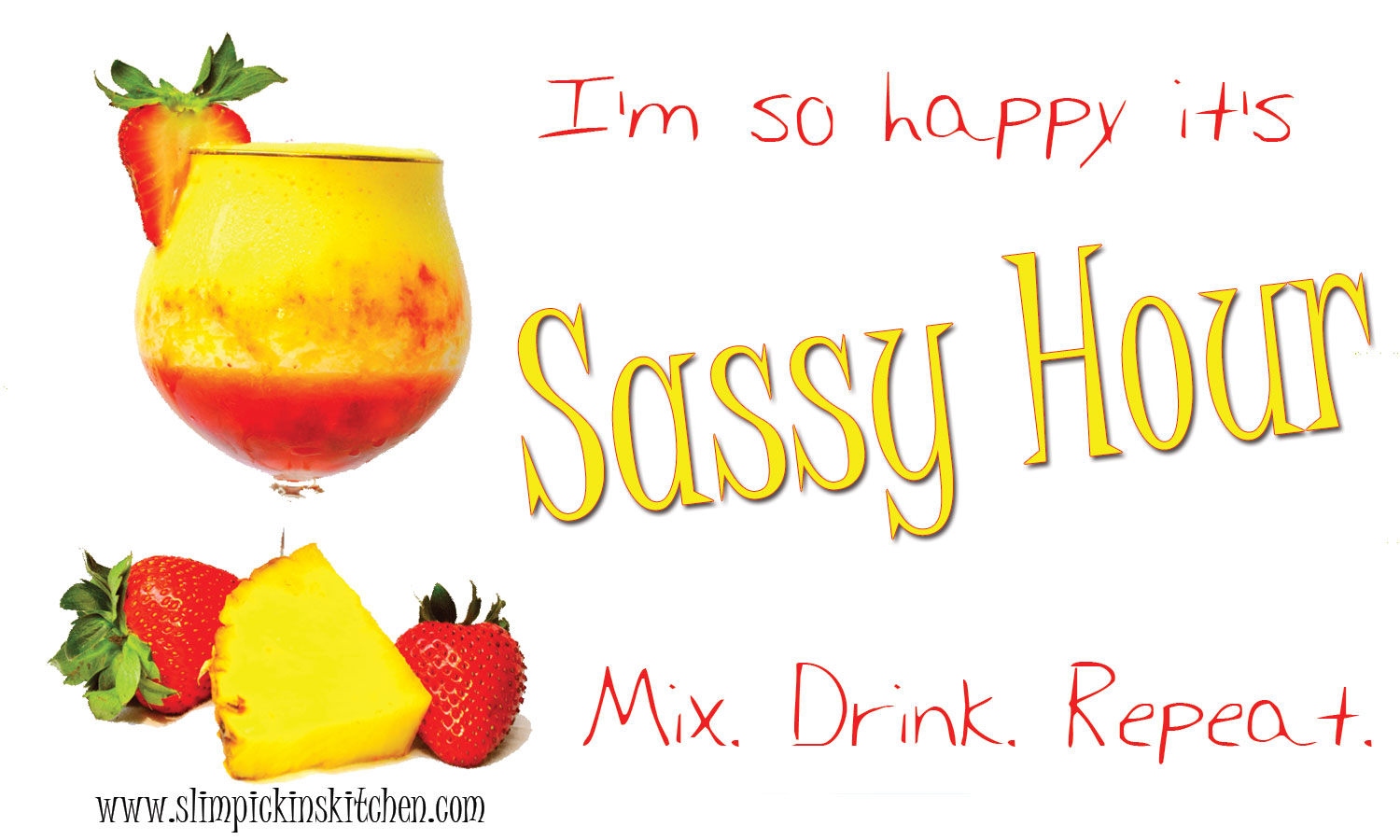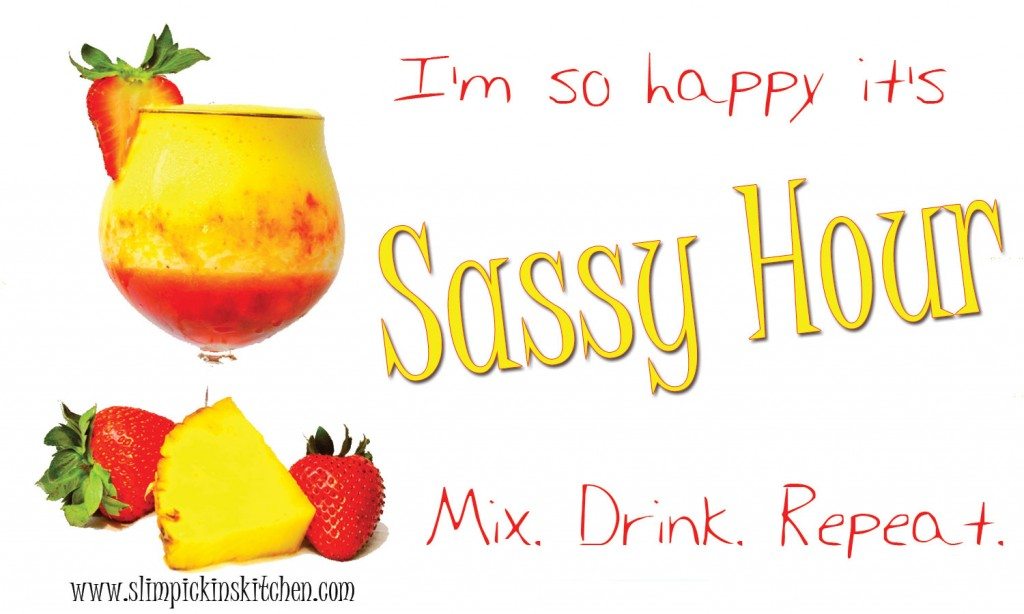 I don't think I have ever had a piece of pineapple upside down cake ever in my life. Is that weird?
BUT, I've had the pineapple upside down cake shots and martini's (made with vanilla vodka, pineapple juice, grenadine, and garnished with a maraschino cherry) at least a hundred bajillion times.
This is better than those.
For starters, you'll notice from the pictures that there are no maraschino cherries on, around, or anywhere near this drink.
That's because there's not.
I don't believe in them.
And I don't believe in grenadine either.
Ok, maybe sometimes I'll use the perfect vampire blood looking syrup, but only when the hubs and I are playing Edward & Bella I'm in charge of the Halloween punch!
I am trying very hard to change my eating habits and stick to foods and ingredients that are as organic and natural as possible (booze doesn't count, duh).
So, the "mix" for this daiquiri is not impregnated with high fructose corn syrup, artificial colors, or chemicals and preservatives we can't pronounce.
No ma'am.
This is nothing but fruit, naturally sweetened soda water, and booze!
And, if you don't have any frozen pineapple, just whip up a batch of my Pineapple and Creme Shaved Ice and use that instead!!!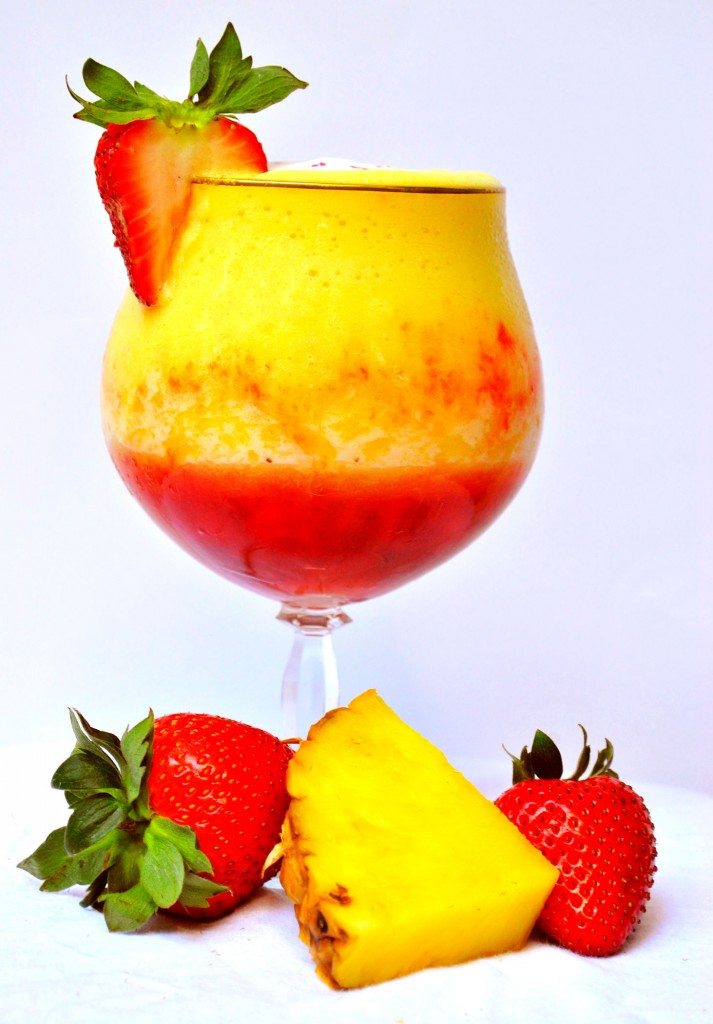 Note: I freeze my own fruit, so I don't know how this would work with canned fruit. If you try it, let me know please!
Getting to Know You...
What's your favorite "froo-froo" drank?
Do you try to use natural ingredients?
Do you like maraschino cherries?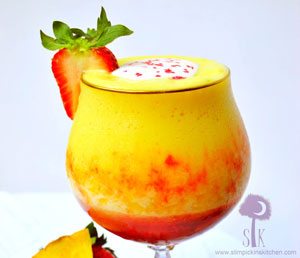 Pineapple Upside Down Cake Daiquiri
A classic dessert is blended into an icy crowd pleasing cocktail
Print
Rate
Ingredients
1

cup

freshly frozen pineapple chunks

2

large fresh strawberries

2

handfuls crushed ice cubes

1

oz

whipped cream vodka

½

oz

pineapple rum
Instructions
Muddle (or mash) the strawberries and spoon into the bottom of a glass.

Add the remainder of the ingredients to a blender and blend until smooth.

Carefully pour the pineapple mixture over the strawberries.

Enjoy!
Notes
*WWpts= 4 pts per serving* *WWpts+= 5 pts per serving*
Nutrition
Serving:
1
g
|
Calories:
184
kcal
|
Carbohydrates:
42
g
|
Protein:
1
g
|
Fat:
2
g
|
Fiber:
2
g