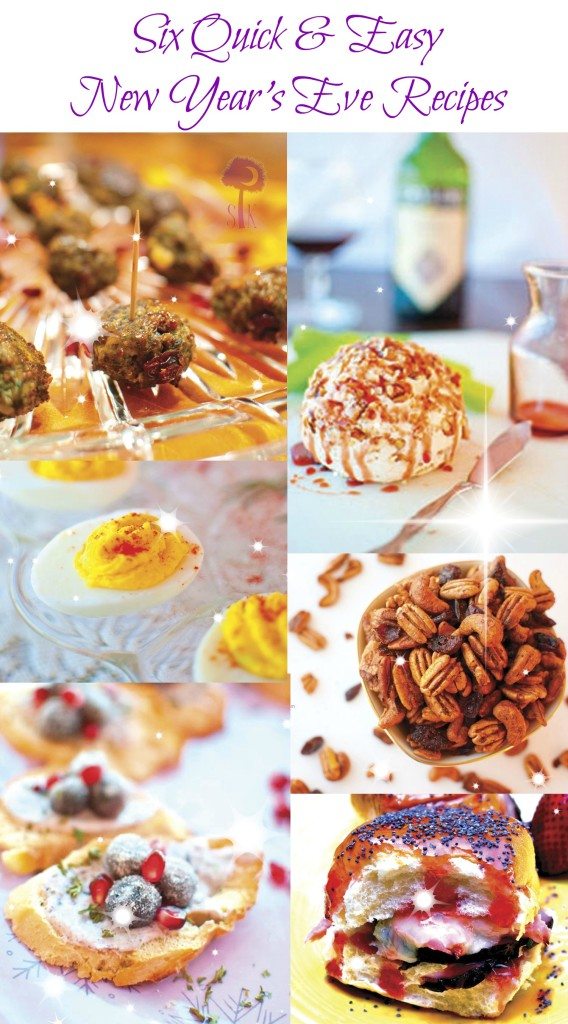 Can someone please explain to me where this year went?
Between a not so fun pregnancy and the birth of our son, I feel as if my life has been on the fast forward button and the whole world is just flying by.
Just slow the eff down please, thank you very much.
The hubs, the kittle cattles, Owen, and I are heading back up to NC at the moment to go ahead and get the New Year started. I have tons of new recipe ideas to test, and I will hopefully be sharing them with you soon.
Until then, here are a few of my favorite appetizer recipes that will be perfect for any New Year's Eve party you plan to attend.
Love y'all, and I'm looking forward to getting back on my game and bringing you lots of fun and healthy new recipes in 2014!
Have a safe and happy New Year!
Citrus Scented, Feta Infused, Cranberry Quinoa Sausage Balls
Port Wine Cheese Ball w/ a Drizzly Port Wine Reduction
Mayo Free & Guiltless Deviled Eggs
Sparkling Blueberry Pomegranate Bruschetta
Ooey, Gooey Skinny Mini Monte Christos
Getting to know you...
What are you New Year's plans?
Any interesting resolutions for 2014?