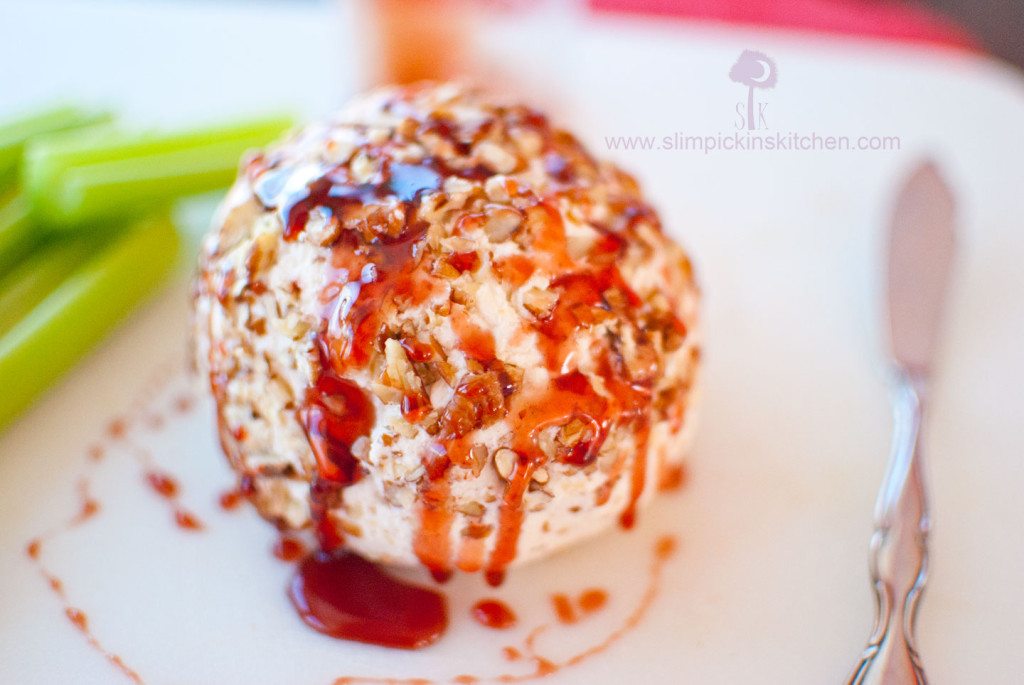 There comes a point in your life when you just gotta have a good ball o'cheese.
Can a girl get an amen?
I *adore* the neon orange and pink port wine monstrosities that festoon Christmas parties and fooseball parties alike.
Gah, I just love them so.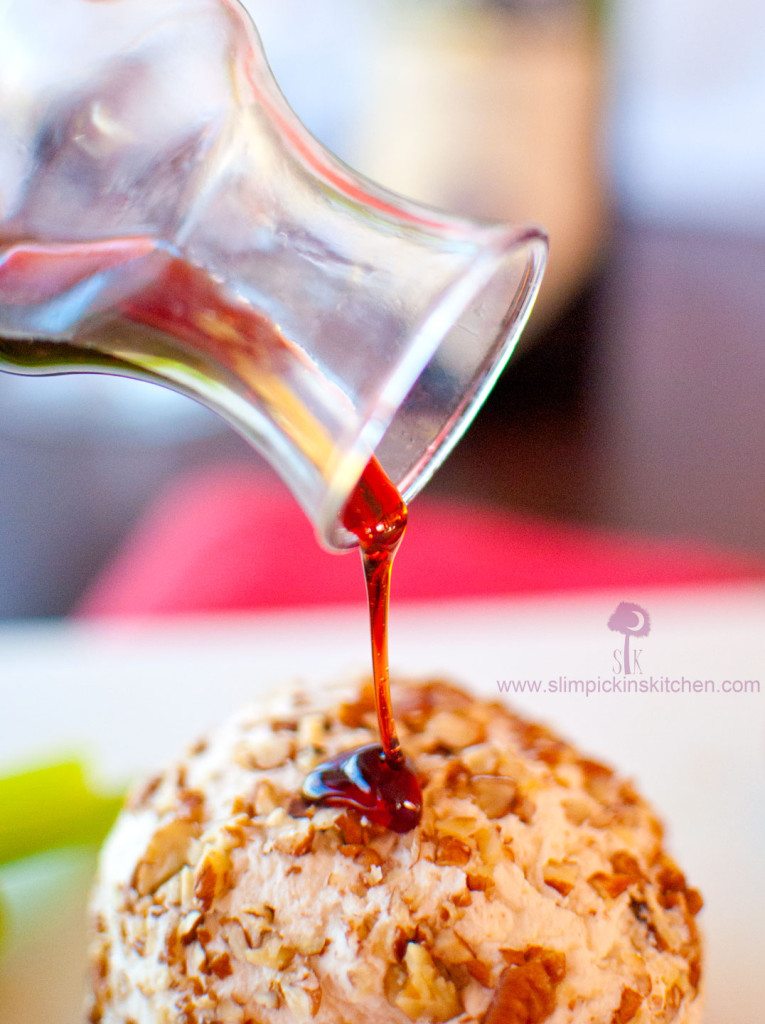 Know what I don't love though?
I'm not thrilled by the fact that they cost, like, $5 or $6 bucks a pop and are probably filled with ingredients I can't pronounce, then I have to wait until I take it to a party and, since I brought it I can't necessarily dig into it first, so I have to circle and circle and circle the appetizer table like a shark until somebody finally has the gujungas to dip into it first and then they break their dang cracker in it b/c they didn't use the spreader in the first place and then I have to wait even longer until somebody else comes and scoops off the area where the cracker breaker got his fingers in it until I can finally shove some of that ball in my face.
Le sigh.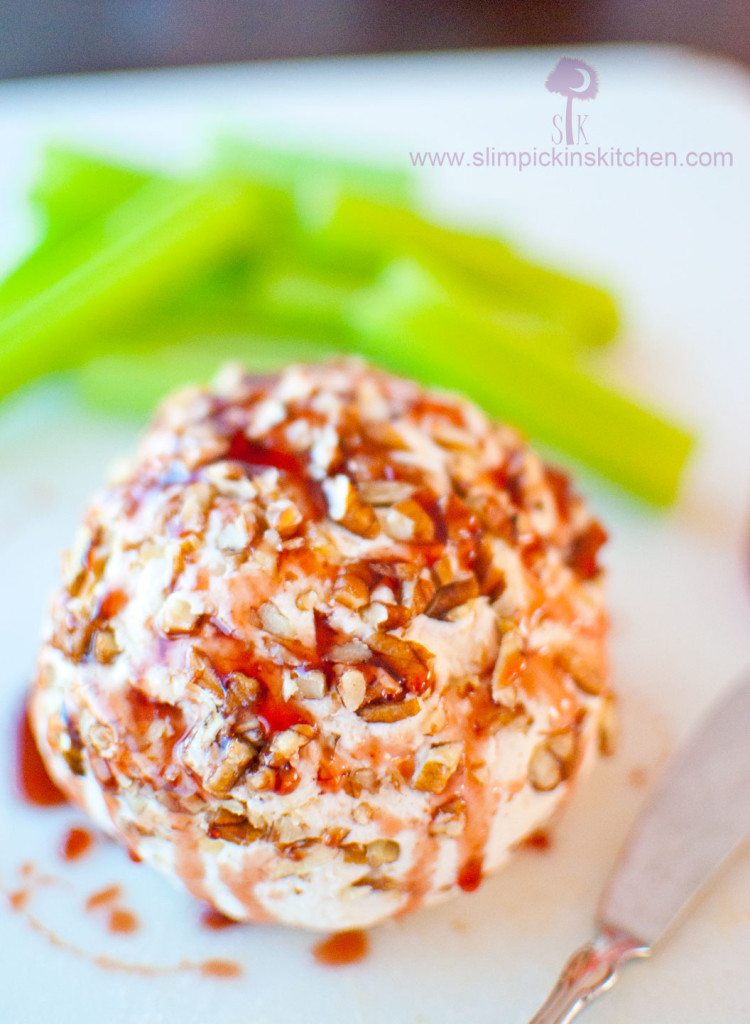 This recipe is stupid easy, and it makes not one but two balls of deliciousness so that whole thing about waiting? Yeah...not an issue. As for the crackers always breaking, I eat it with celery sticks instead! They hold up and work so well with this cheese that I don't even think about eating it any other way.
And, no, this is probably not the healthiest thing I've ever posted; however, it is HEALTHIER than one you would buy in a store, and it justs tastes soooo much better! I'll admit when I first made this recipe, I wasn't exactly expecting it to taste like a store bought port wine cheese ball, but lo and frickin' behold this stuff tastes just like it but...better.
BET.
TER.
I took one eensy, weensy taste of it, and I instantly did a back flip and donned a tuxedo-tard and top hat and just tappity tapped all around my kitchen with a giant grin on my face because it was better than I hoped it would be.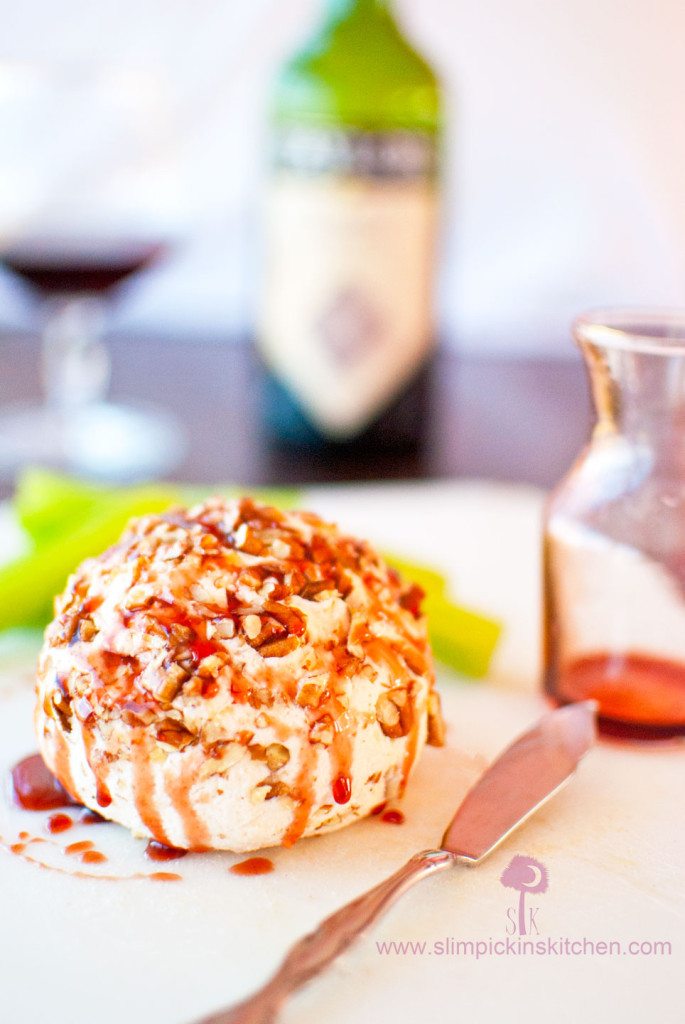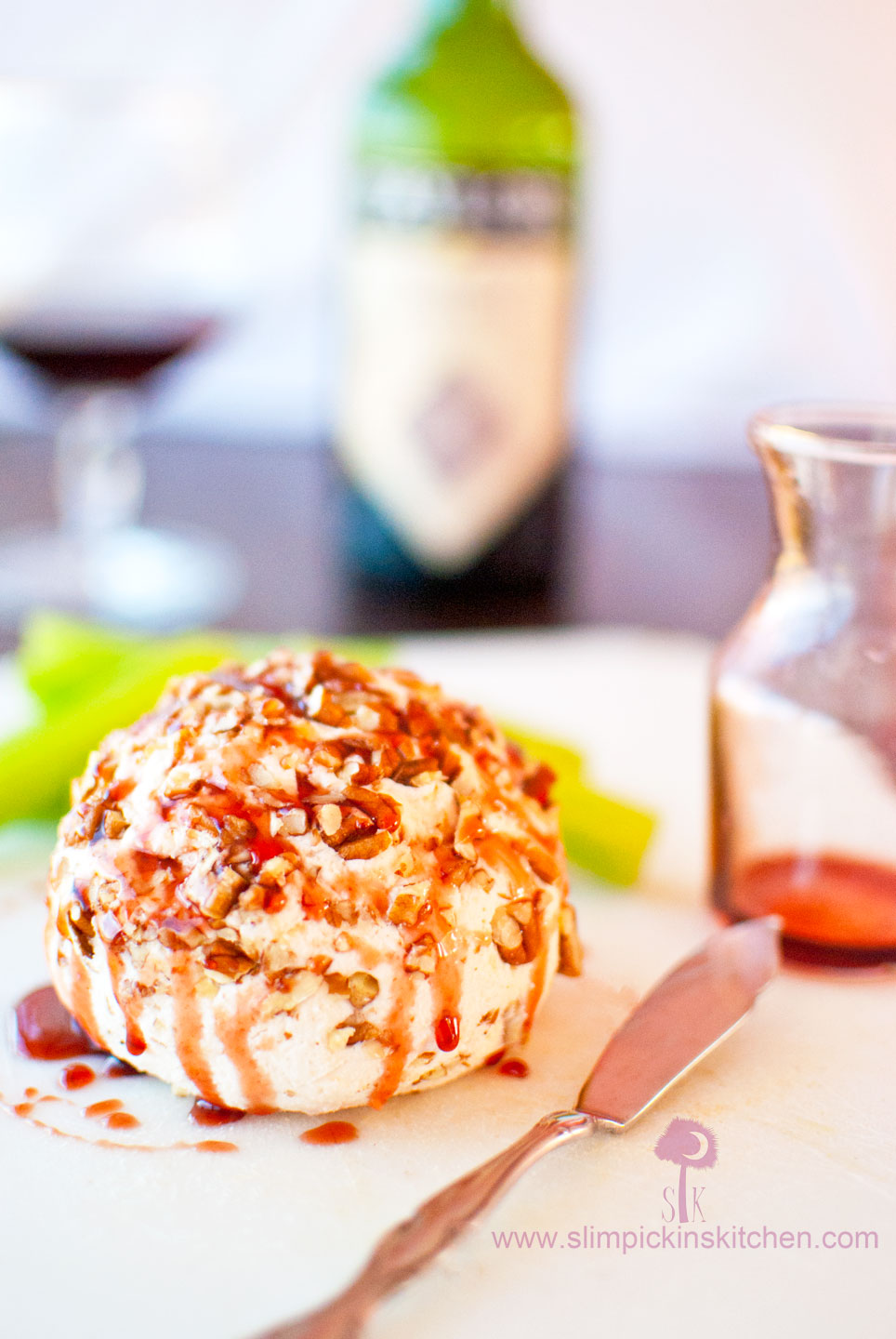 And don't you go a worrying yourself about spending a bazillion dollars on a a bottle of port that's going to make one recipe and then sit in your liquor cabinet collecting cobwebs. Nope. The bottle I bought was the cheap stuff and was on sale for $6.99. No need to get all snooty here, people. This wine is getting mixed with cheese...you're not going to sip on a tiny glass of it in your parlor while wearing ivory silk gloves and a black birdcage veil...but how fun would that be?!?
Ugh, but puh-lease whatever you do DO NOT-I repeat-DO NOT skimp on the quality of the cheese here, y'all. You can easily find a good block of all natural sharp cheddar without breaking the bank, and for the love of all things...don't even think about using pre-shredded cheese. If you do, I will haunt your dreams FOR-EV-ER. Sandlot style.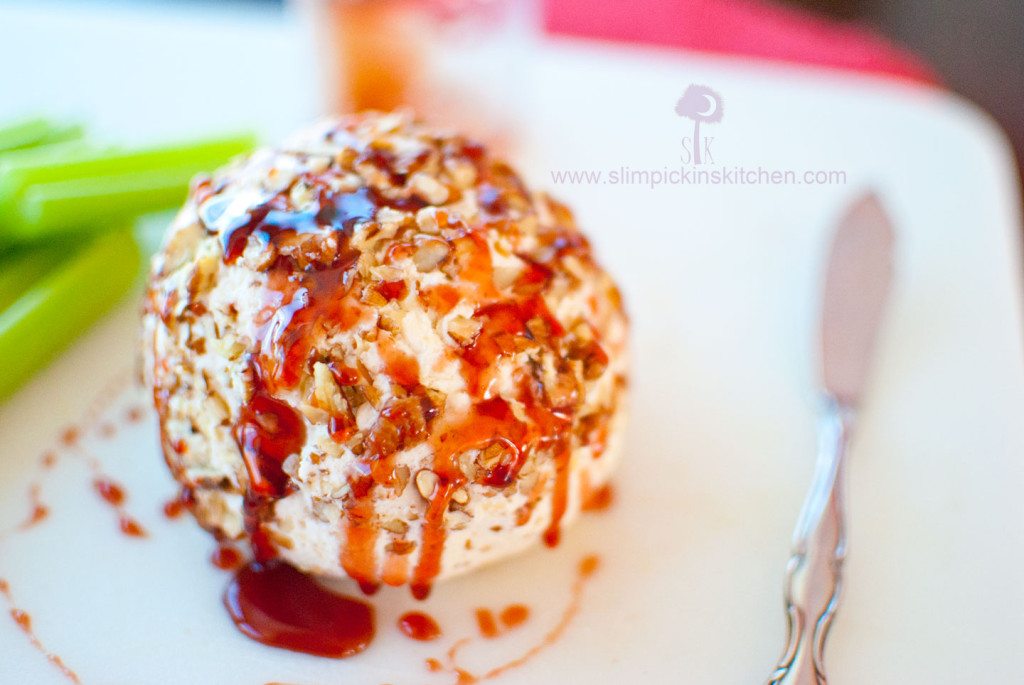 Getting to know you...
Have you ever made a cheese ball? 
Do you like to drink port?
Do you have anything collecting dust in your cabinets?
Scrumptious Port Wine Cheese Ball with a Drizzly Port Wine Reduction

Print recipe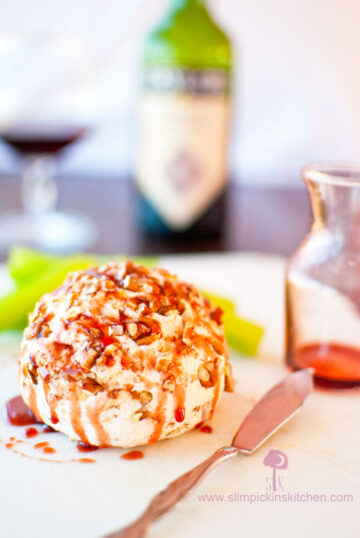 | | |
| --- | --- |
| Serves | 18 |
| Prep time | 30 minutes |
| Cook time | 5 minutes |
| Total time | 35 minutes |
| Allergy | Milk, Tree Nuts |
| Meal type | Appetizer, Snack, Starter |
| Misc | Pre-preparable, Serve Cold |
| Occasion | Barbecue, Birthday Party, Casual Party, Christmas, Easter, Formal Party, Halloween, Thanksgiving, Valentines day |
*WWpts= 3 pts per serving* *WWpts+= 2 pts per serving*
Ingredients
8oz organic sharp cheddar cheese (shredded)
8oz organic neufchatel cheese (softened to room temp)
½ cup + 1 tablespoon tawny port (I used Taylor's)
1 pinch freshly grated nutmeg
freshly cracked black pepper (to taste)
1 tablespoon sugar in the raw (DO NOT SUB WITH STEVIA)
⅛ cup toasted pecan halves (finely chopped)
Directions
Step 1
Add cheeses, ¼ cup + 1 tablespoon port, nutmeg, and pepper to a food processor and pulse until smooth and creamy. Split mixture in half, wrap in plastic wrap, roll into balls and refrigerate until ready to serve.
Step 2
Add remaining port and sugar to a small sauce pan and place over medium heat. Simmer the sauce until it reduces down into a syrup. About 5 mins. NOTE: This will make a small amount that is just enough to drizzle on both balls. If you want more, double the amount of ingredients.
Step 3
Sprinkle balls with chopped nuts, drizzle with reduction, and serve with crisp celery sticks and crackers.
Step 4
Enjoy!