It's September 1st! These easy pumpkin recipes are sure to keep your kitchen cool as we send off summer and usher in fall!
Yes, here in the south it's still 500 gazillion degrees, but to me? I'm ready for pumpkins and Halloween! We don't live by temperature changes here so come September 1st? It's Fall Y'all!
My family and I had a summer full of sickness so I am ready to kiss summer bye-bye-bye and eat all the pumpkin spice spice spice.
Easy Pumpkin Breakfast Recipes
These Pumpkin Pie Yogurt Overnight Oats combine two of my favorite things: pumpkin and Greek yogurt. In the words of Ina Garten, "How bad could that be?"
It can't. There's just no way in a cock-a-doodle-doo these oats could be bad. Creamy, protein-rich yogurt, sweet pumpkin, and chewy old-fashioned oats make for an incredibly easy pumpkin breakfast you'll want to eat all year long.
This Maple Pumpkin Spice Trail Mix is a *HUGE* hit and everyone loves it! It's by far one of my most popular recipes. The pecans and granola are candied in pure maple syrup before being baked. Yes, you have to turn on a oven for a second, but it's worth it!
Once cooked, dried apricots, tart dried cherries, and delicious cinnamon chips are added to the mix. It's so good and not too pumpkiny so it's a great way to start off the fall season!
This Pumpkin Banana Smoothie is a pure crowd pleaser especially while it's still warm outside!!! My son makes himself smoothies for breakfast, and this pumpkin smoothie will surely be added to the list. It's super easy to make while still being festive, full of the warm, comforting flavors of the fall season.
I love this pumpkin cinnamon roll mug cake!!!! It is so delicious, and it's good for you too. Made with simple clean ingredients, this is one pumpkin cinnamon roll you can eat every single morning without any guilt!
Move over sweet tooths, there's a new attitude in the mix, and it comes in the form of this savory and Easy Pumpkin Toast. Delicous pumpkin puree is blended with fiery chipotles in adobe and warmed just enough to make the spices sing. Spread the mixture on thick hearty bread, sprinkle on your favorite toppings, and savour the magical flavors it brings.
Easy Pumpkin Ice Cream Recipes
This pumpkin ice cream recipe is perfect to make when it's still 5 gazillion degrees outside, but you're also ready to get your Halloween on! Erica's pumpkin ice cream is impeccably brightened with highlights of citrus to help with the season transition.
Not everyone can eat a dairy-rich pumpkin ice cream and, if that sounds like you, you'll love this Pumpkin Nice Cream recipe! Made with smooth pumpkin puree, sweet frozen bananas, and a few additional ingredients, this is one pumpkin nice cream that's so healthy you can eat it for breakfast, lunch, or dinner!
There really is nothing better than homemade pumpkin ice cream. If you've never made no-churn ice cream before, it's definitely a must-try. It's creamy, sweet, and full of fall flavor, especially if you add in the optional Biscoff cookies. Just throw add all of the ingredients together in your blender and zhuzh away. Add your favorite toppings, and you're good to go.
You truly get the best of both worlds with this Leftover Pumpkin Pie Milkshake. I mean...an entire slice of pumpkin pie, creamy vanilla ice cream, vanilla sugar, and homemade whipped cream...can I get a WHAT! WHAT! And wanna know what's even more amazing about this easy pumpkin recipe? You don't have to wait for the fall or make a whole pie either. Just go to your favorite local bakery or grocery store, grab a single slice of pie, and turn it into this epic pumpkin milkshake.
If you love easy pumpkin ice cream recipes, but you're not a fan of bananas, this pumpkin nice cream recipe will be your new go-to. I adore healthy recipes that my son can make by himself. If they require nothing more than throwing everything into a blender, giving them a whirl, then pouring everything into a dish to set? Yes, please!
Easy Pumpkin Cheesecake Recipes
Though this Easy Pumpkin Cheesecake w/ Greek Yogurt isn't necessarily keto, it's pretty darn close. Made with Neufchatel cheese, pumpkin puree, Greek yogurt, stevia (or Swerve!), and a coconut flour crust, this easy low-carb pumpkin cheesecake is baked and cooling in under 30 minutes!
I am absolutely obsessed with this mini pumpkin cheesecake recipe because the crust is nothing but a gingersnap cookie placed into the bottom of a muffin liner. How effortless is that?!? Top these babies off with a dollop of homemade nutmeg whipped cream, and you're good to go!
If you're looking for an elegant, easy no bake pumpkin dessert for your holiday table, this No-Bake Pumpkin Cheesecake Mousse should be at the top of your list. Mimicking the flavors of a rich pumpkin pie, this pumpkin mousse is light, airy, and full of pumpkin spice.
Thanks to this Keto Pumpkin Cheesecake you don't have to give up pumpkin desserts while maintaining a keto lifestyle. Gluten-free, sugar-free, and made with an almond flour crust, this giant pie only has 4 carbs per slice and will satisfy your pumpkin craving throughout the holidays.
Easy Pumpkin Cocktails
I love this Spiked Pumpkin Horchata recipe because it is so versatile. First off, you can easily skip the alcohol and have your kids help you make it. Then you can make for a friend or family member in need or make a big batch for a Halloween party.
Speaking of parties, this Boozy Pumpkin Party Punch will make an excellent addition to any autumn shower, wedding, or event. Erica gives some excellent tips on how much punch you'll need for your shindig as well as different ways to customize the party punch to fit your own liking and theme.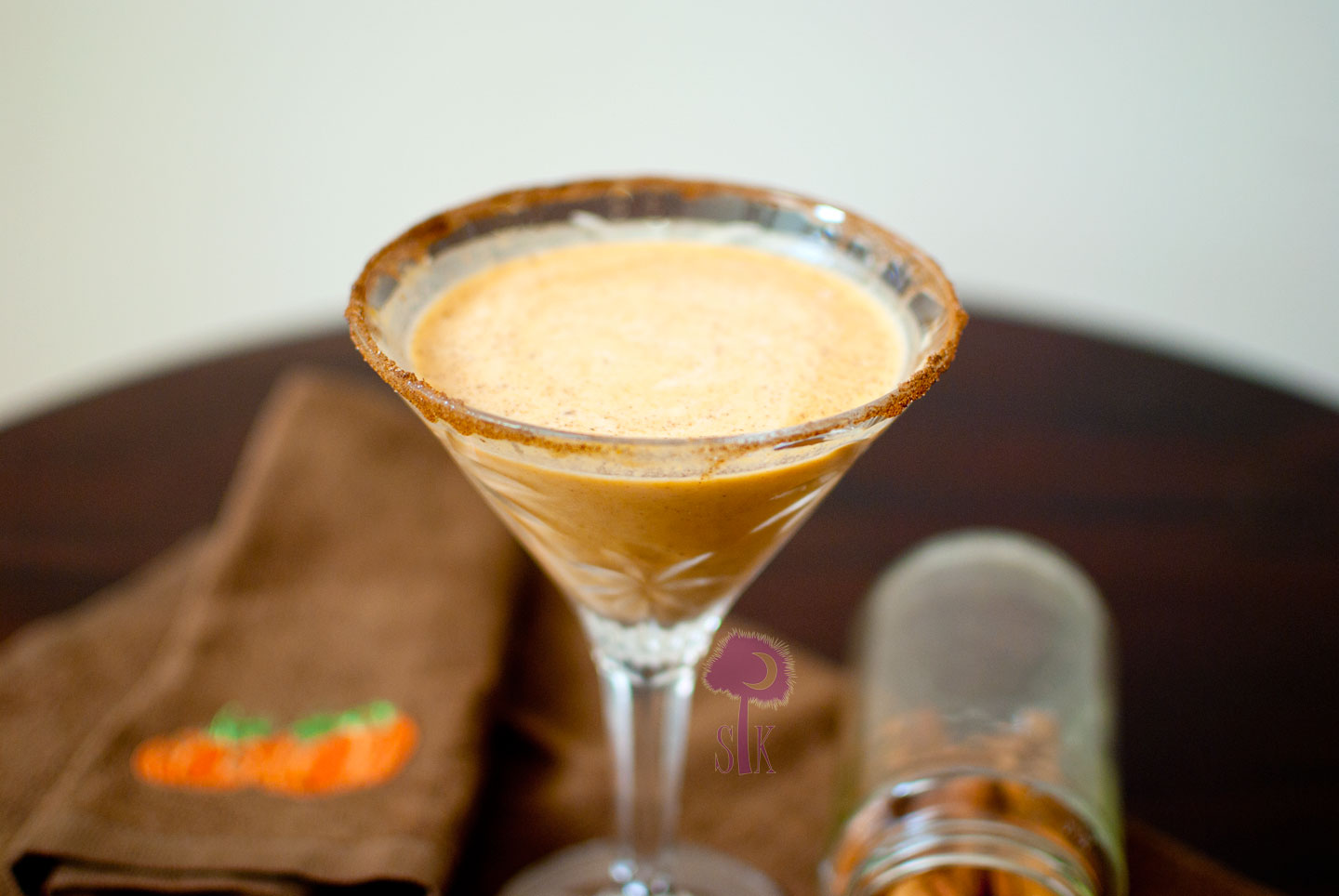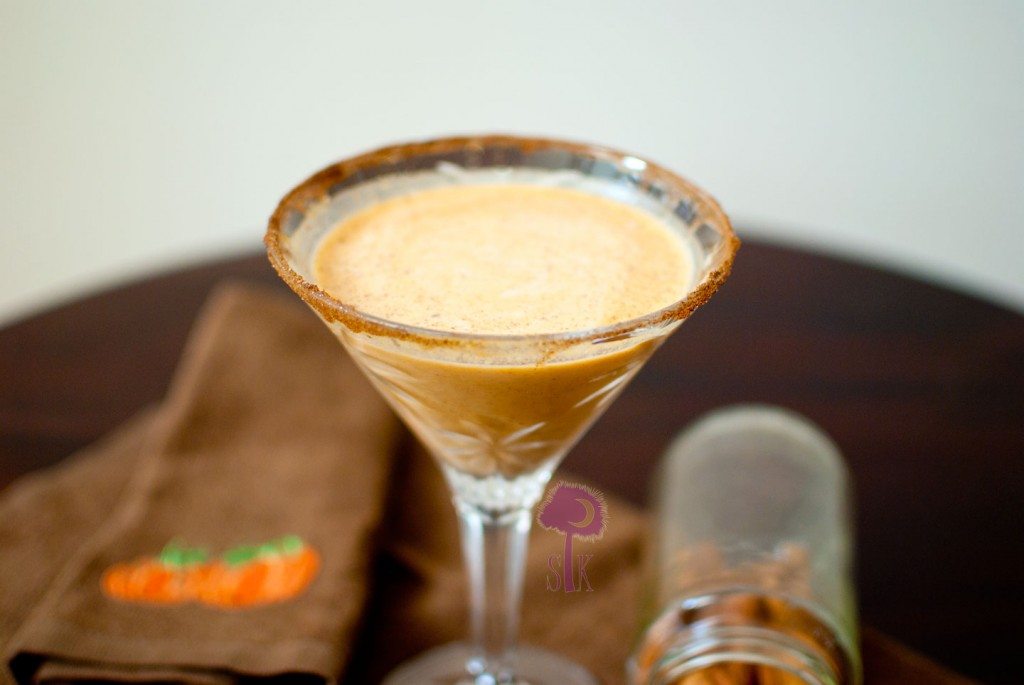 Everyone's favorite Pumpkin Spice Latte turned into boozy form! It doesn't get much better than that. Find the recipe below!
This Pumpkin Horchata Cocktail takes the Horchata game a step further by not using traditional horchata but mixing in delicious RUMCHATA instead. Woohoo! The pumpkin cocktail continues by mixing in pumpkin puree, pumpkin spice, cinnamon whiskey, and a brown sugar rim. Yum to the yum yum yum.
More Easy Pumpkin Desserts
Pumpkin Recipes for the Holidays
Let's go ahead and start this fall off right by having a cocktail, shall we?