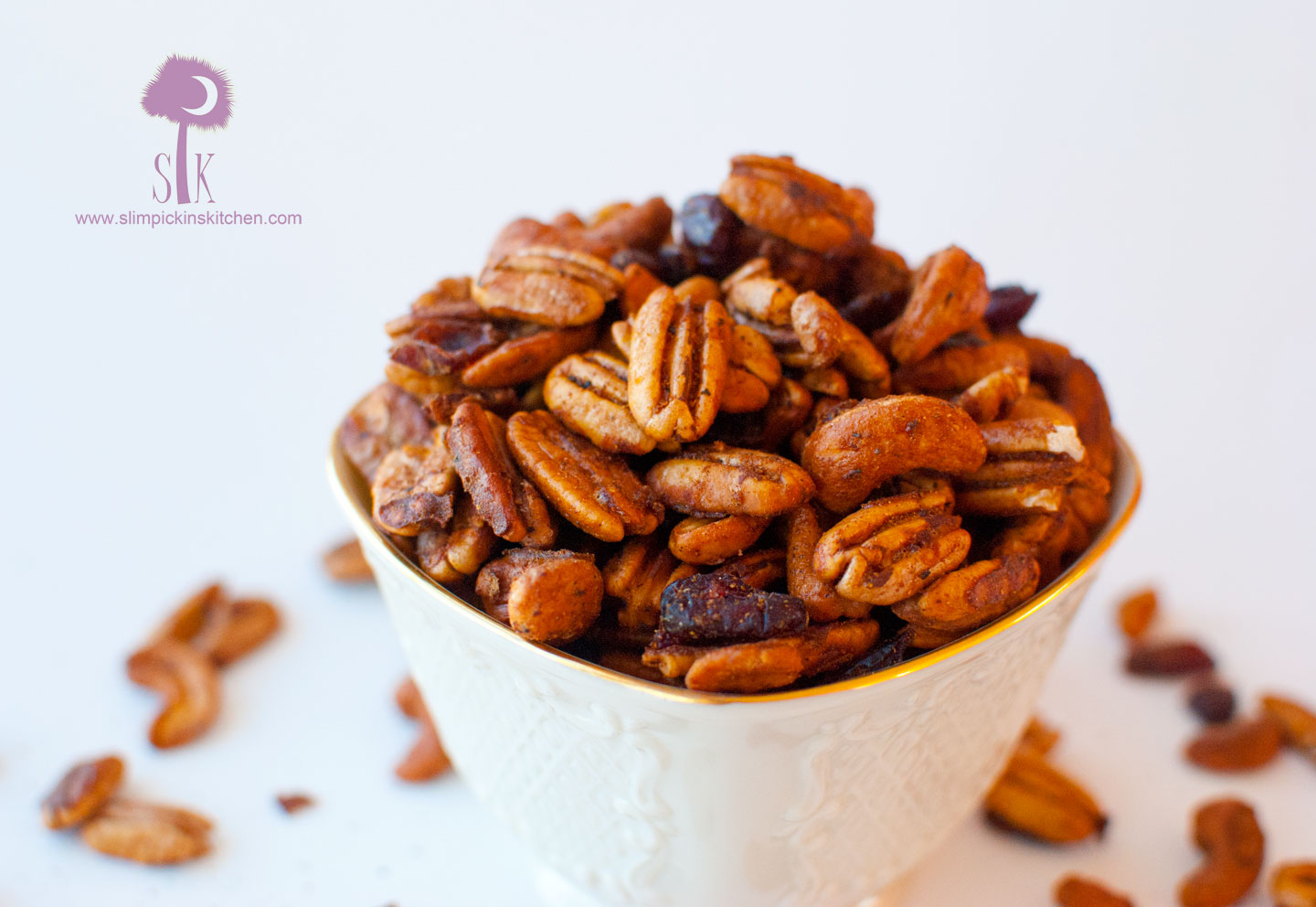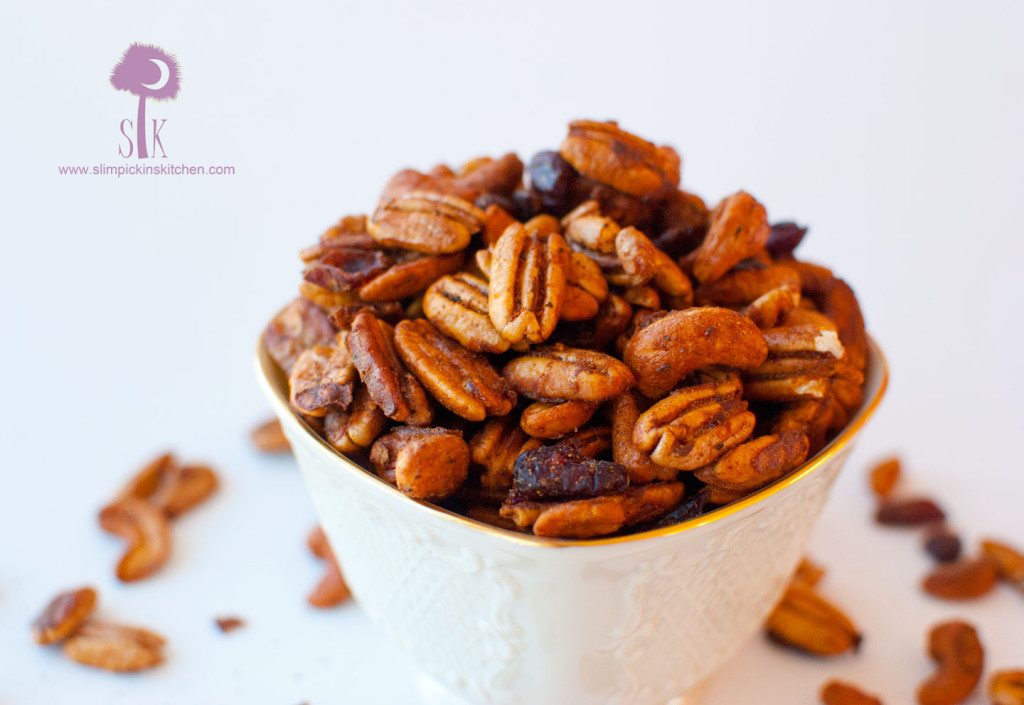 My nuts runneth over.
Over into a sweet and salty, exotically spiced Garam Masala kissed nut mix that is so addictive you'll hardly be able to stop eating it.
Unless, of course, you don't like nuts...then I can't help you there.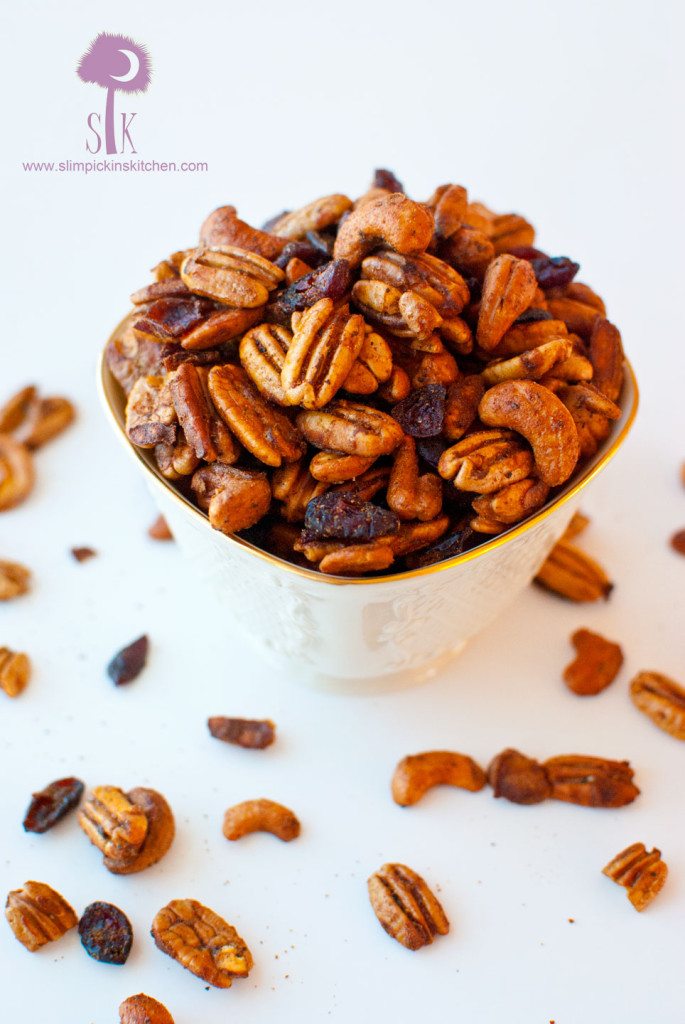 We worked a charity auction a few weeks ago, and we bid on two 7 lb bags of whole, unshelled pecans which we ended up winning for $5 a bag.
Uuum...score.
A few days later we went to the store and saw a 1 lb bag of pecan halves for $7! I don't know about you, but I'd say we ended up with an incredibly awesome deal. I don't care if we have to sit there and take the time to crack them. We saved boatloads of money, and we can keep them in the freezer to keep them fresh and crisp for many moons to come.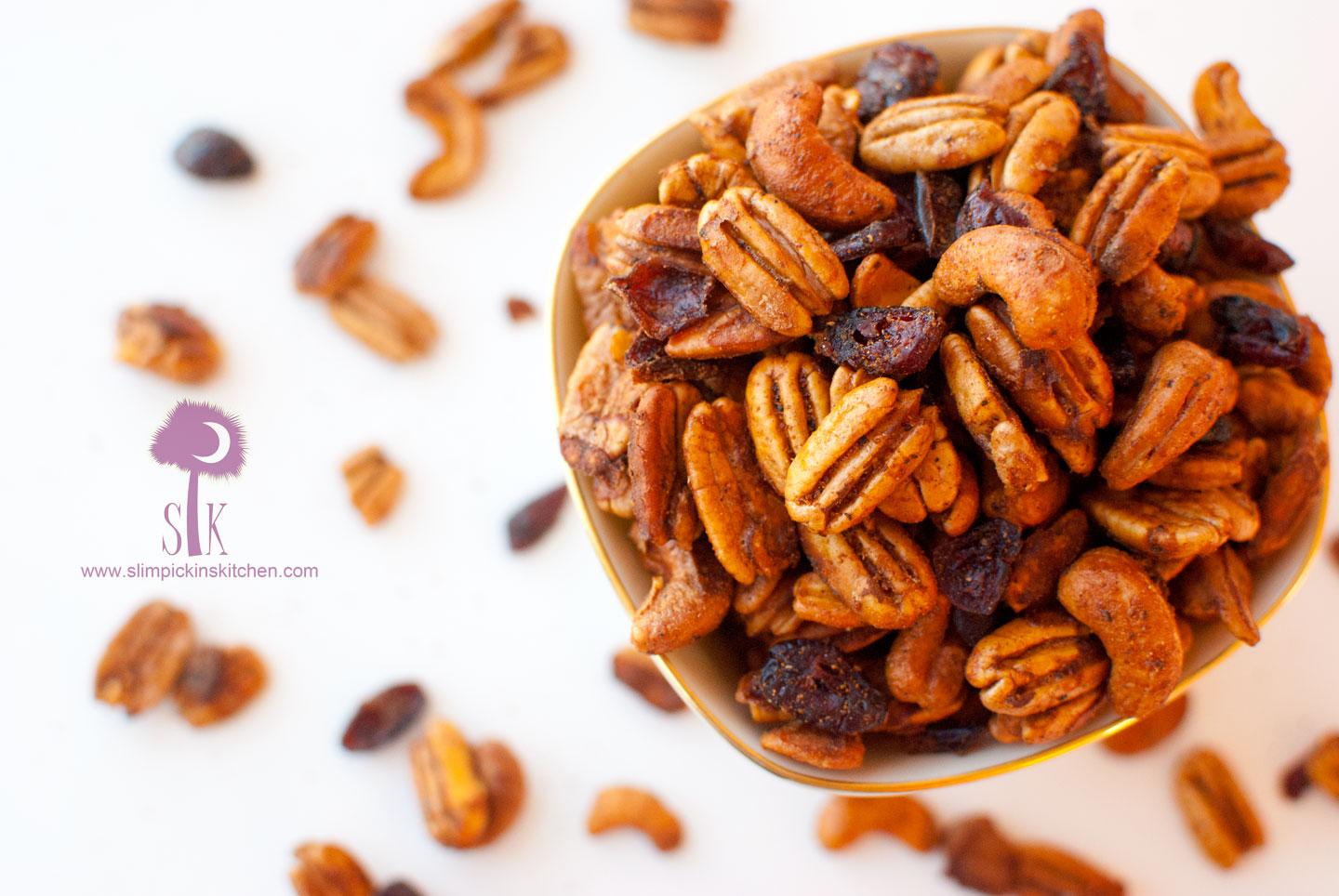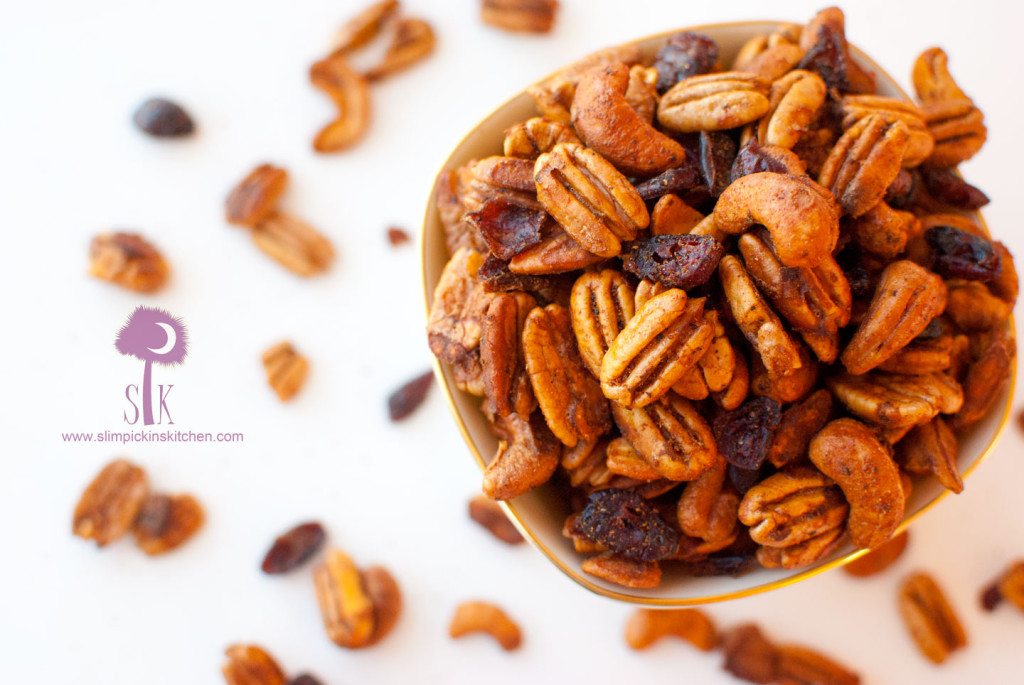 I also totally stole a bottle of Garam Masala from my mom's house around the holidays too.
I knew that she was never going to use it, and I've been thinking of recipe ideas ever since.
Don't know what Garam Masala is? Oh...allow me to introduce you! It is an incredibly fragrant, absolutely delectable North Indian & South Asian spice mix that's full of cinnamon, clove, cardamom,  peppercorns, and cumin. The scent itself is incredibly intoxicating and when you cook with it, your entire home is filled with its warm, inviting scent. The stuff is straight up sensual, and you'll have a hard time not putting a happy face on anytime you catch of wiff of its glorious aroma.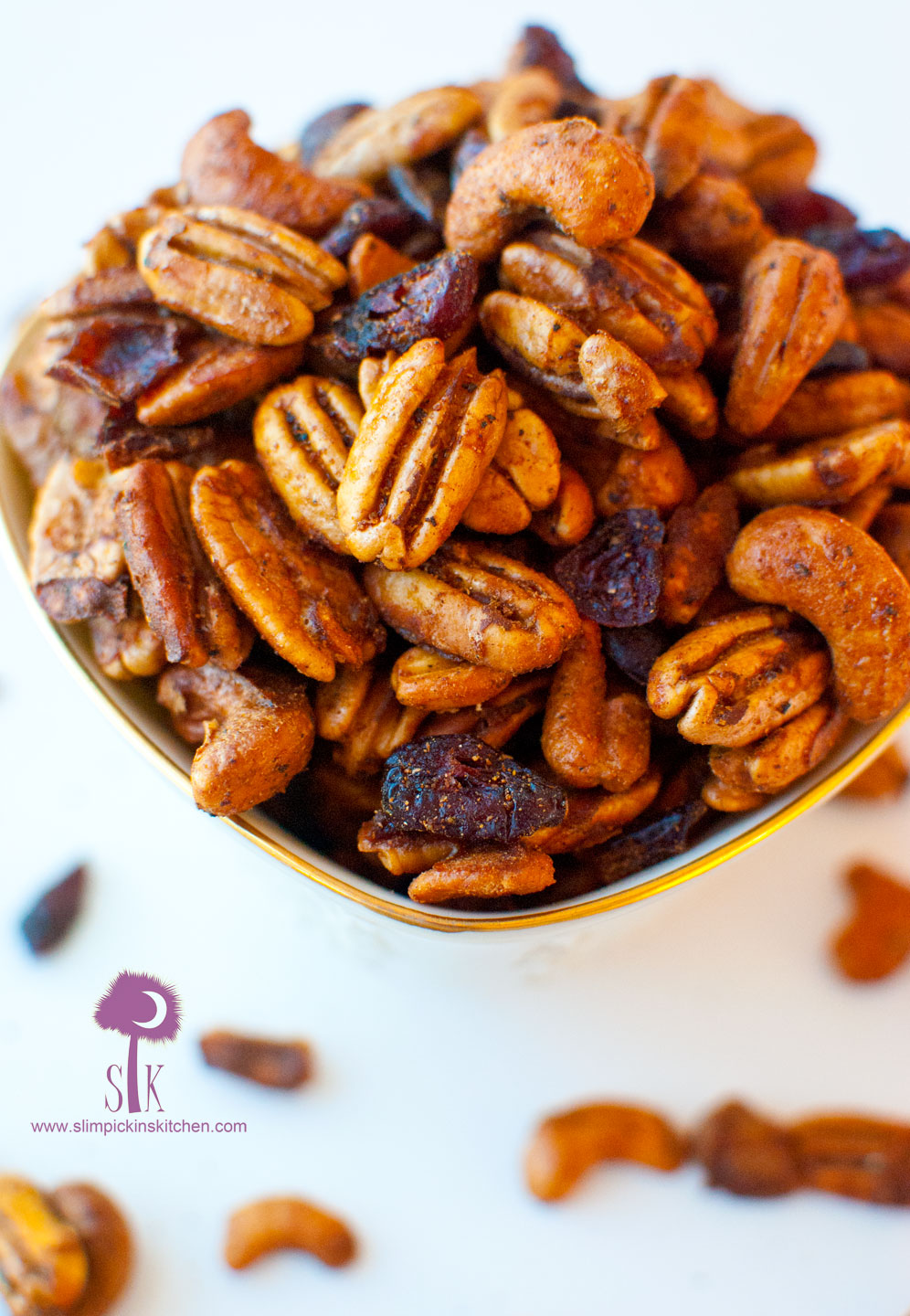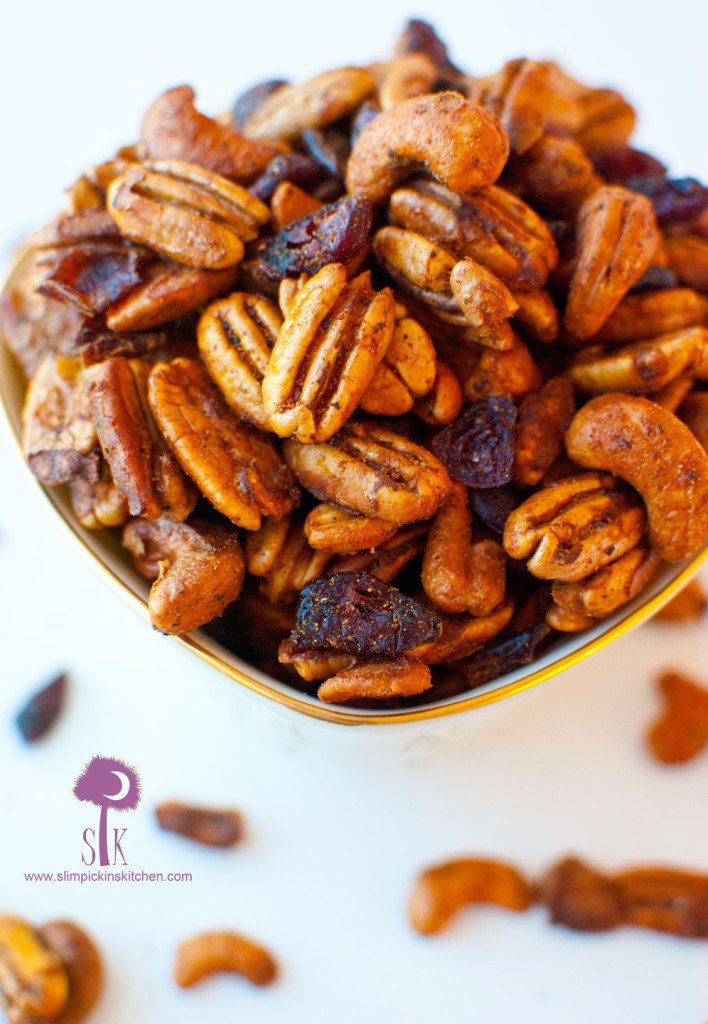 This snack also hits on the sweet and savory combination that everyone so adores.
Make up a batch and serve it at your next get together, or do what I do and just snack on it when you're looking for something quick, healthy, and satisfying.
I promise it won't let you down.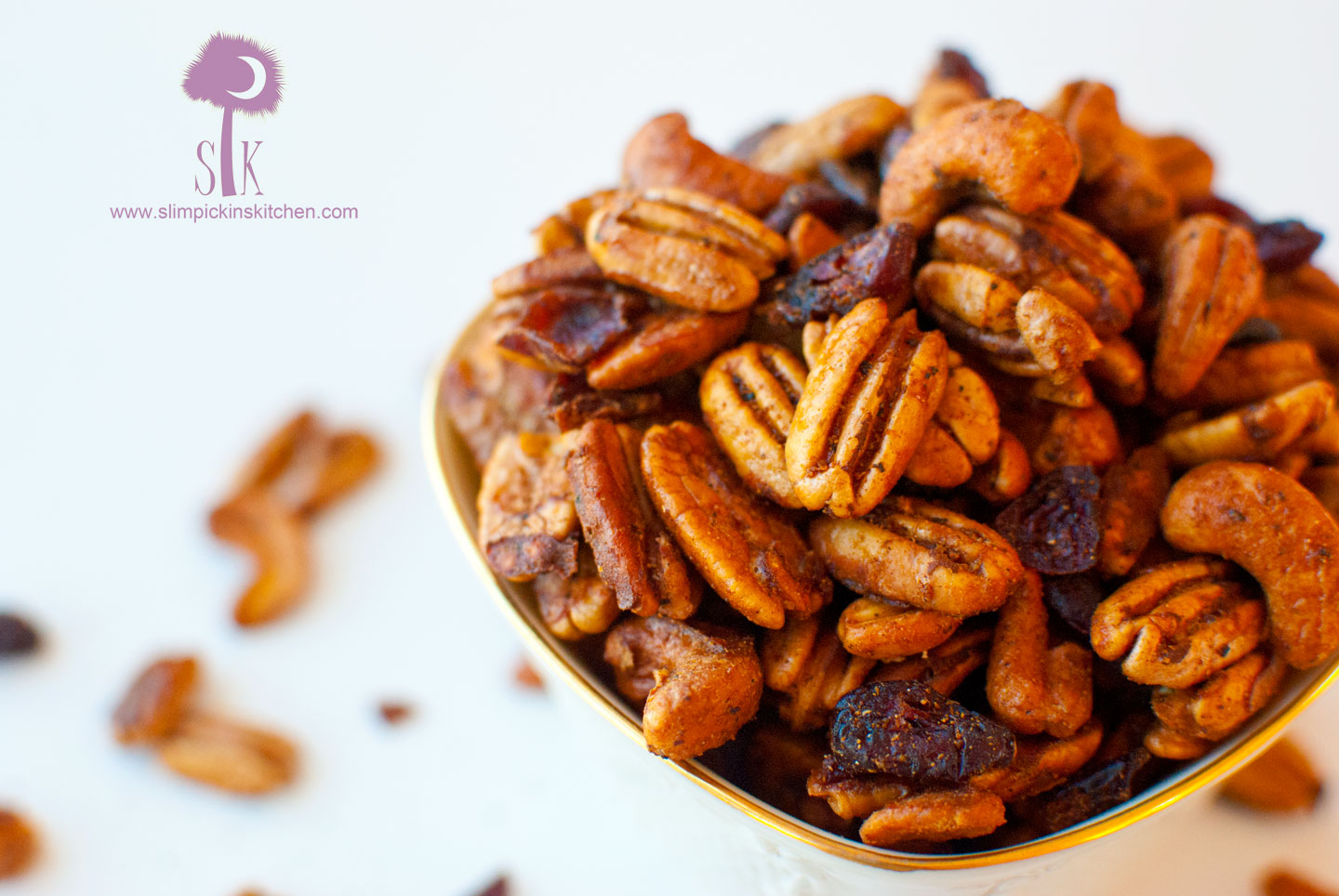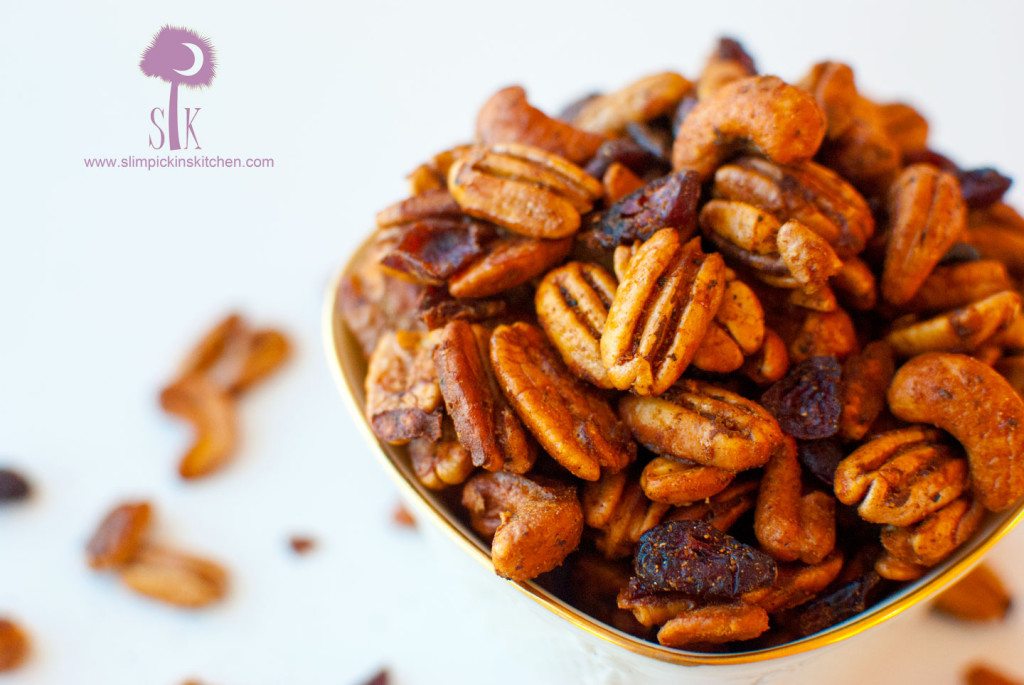 Getting to know you...
What's your go to snack?
Do you mind shelling pecans?
Have you ever tasted Garam Masala?
Garam Masala Spiced Nut Mix

Print recipe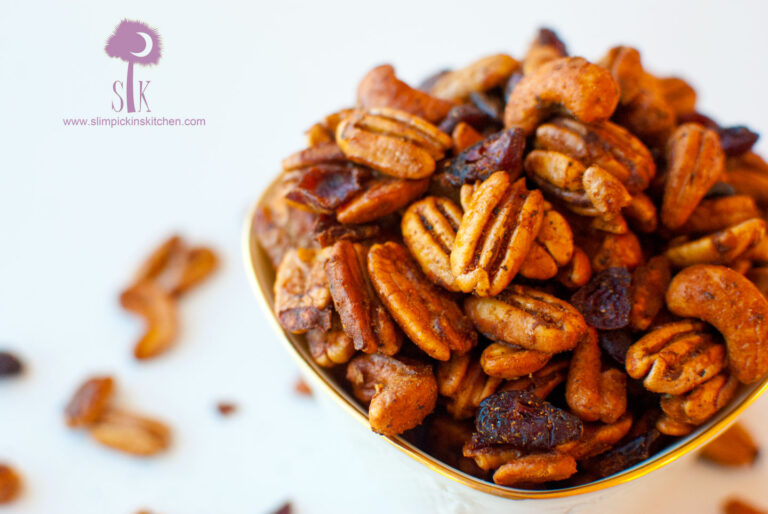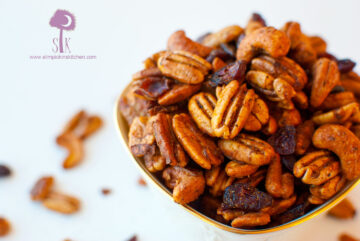 | | |
| --- | --- |
| Serves | 20 |
| Prep time | 5 minutes |
| Cook time | 1 hour |
| Total time | 1 hour, 5 minutes |
| Allergy | Egg, Tree Nuts |
| Dietary | Gluten Free |
| Meal type | Appetizer, Breakfast, Snack |
| Misc | Child Friendly, Freezable, Pre-preparable |
| Occasion | Barbecue, Birthday Party, Casual Party, Christmas, Easter, Formal Party |
Ingredients
2 ½ cups raw pecan halves
1 ½ cups raw cashews (or other nut of choice)
2 Medium cage free, vegetarian fed all natural egg whites
2 teaspoons Garam Masala
2 tablespoons organic orange blossom or clover honey
1 Nunaturals stevia packet (or sweetener of choice)
½ cup dried cranberries
Note
*WWpts= 4 pts per serving*
*WWpts+= 5 pts per serving*
Directions
Step 1
Preheat oven to 225 degrees F.
Step 2
Whisk together egg whites, Garam Masala, honey, and stevia until well bleneded. Add nuts and stir until everything is coated well in the egg mixture.
Step 3
Pour onto a baking sheet lined with parchment and spread into an even layer.
Step 4
Bake for 50 mins-1 hour or until the nuts are golden in color and smell fragrant and toasted. NOTE: Stir the nuts halfway through cooking.
Step 5
Remove from oven and stir in cranberries. Let cool completely and store in an air tight container.
Step 6
Enjoy!