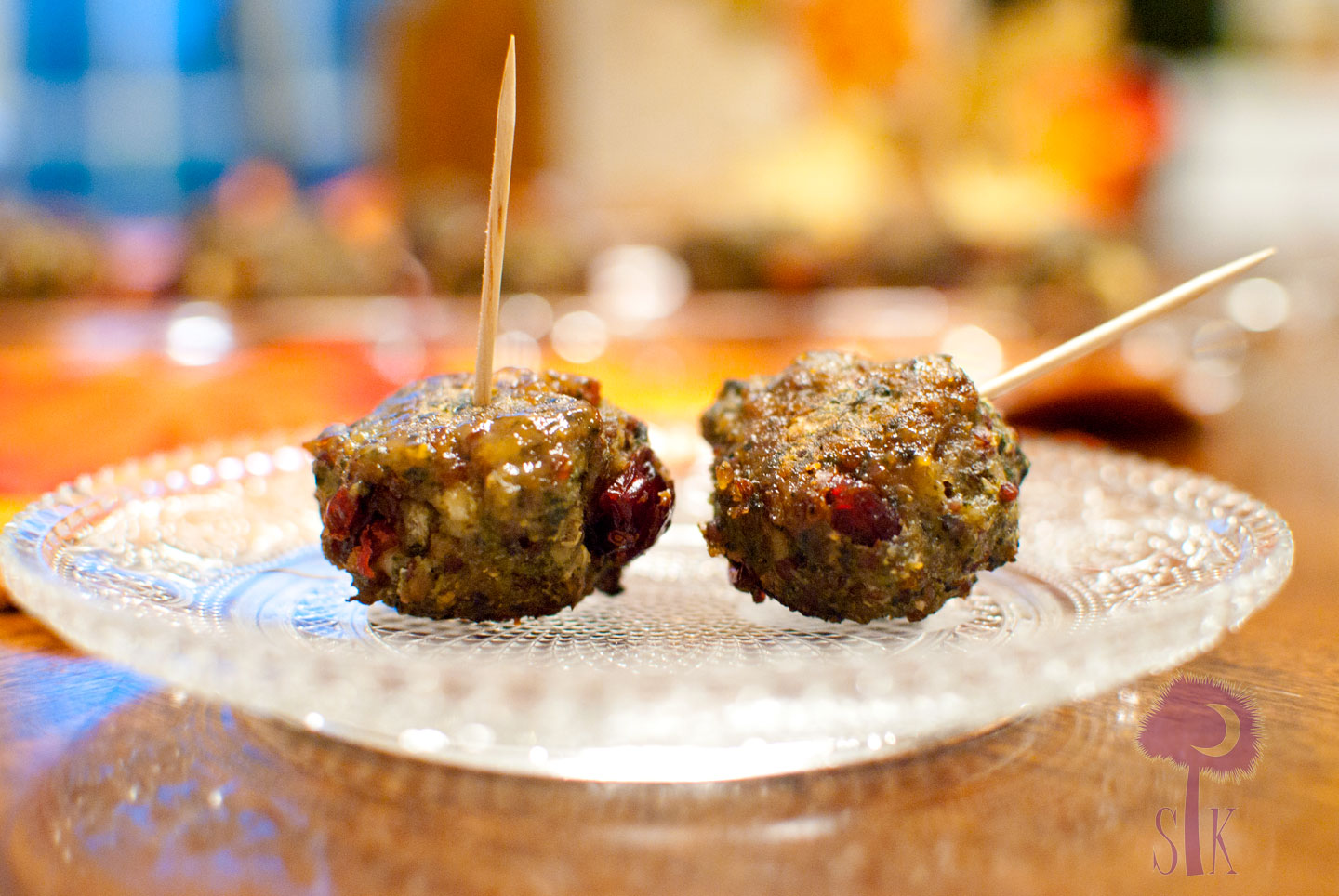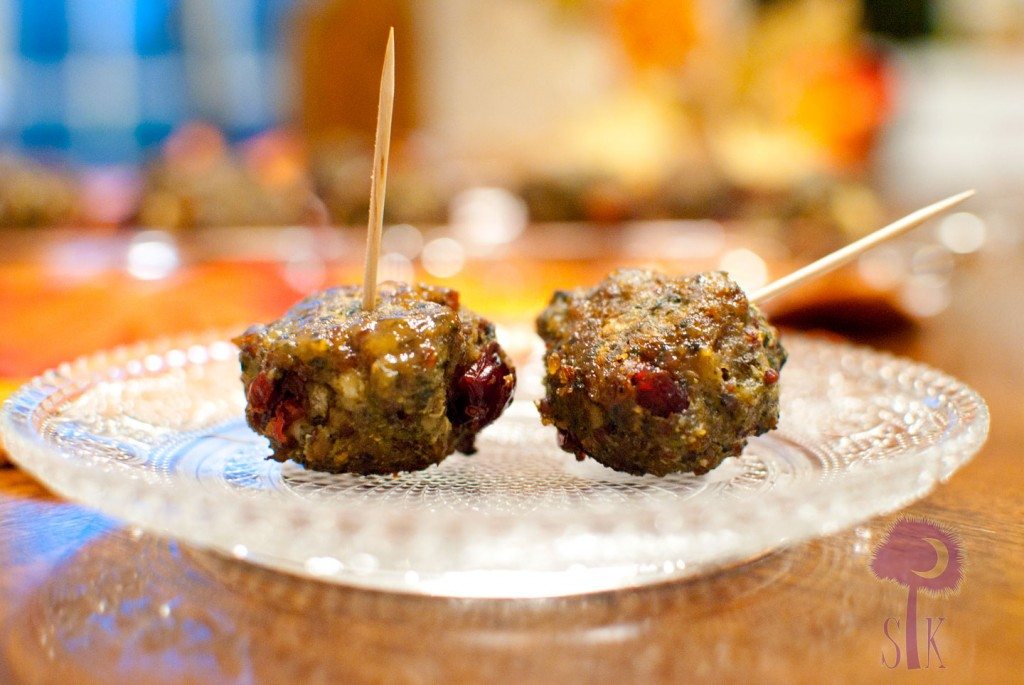 Y'all, these balls are so delicious.
Like, I don't ever think I've eaten balls as good as these.
They are the juiciest balls ever.
More scrumptious than Chef from South Park's giant, salty balls.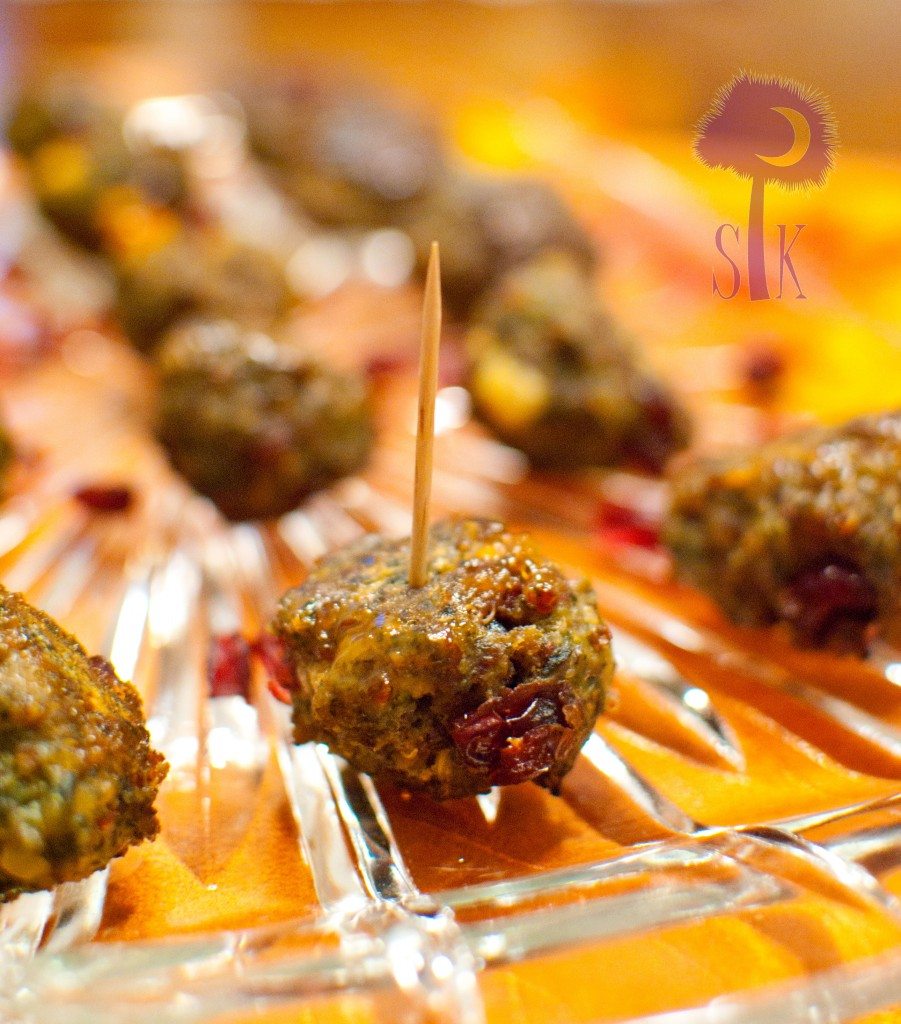 I love serving balls at Thanksgiving.
Because let's get real here...everyone loves balls...especially Jenn at Peas & Crayons. She is always cooking up some brilliant balls!
The holidays are just filled to the brim with balls.
Sausage balls, popcorn balls, chocolate balls, cheese balls, meatless balls...what? They taste the same....if you close your eyes.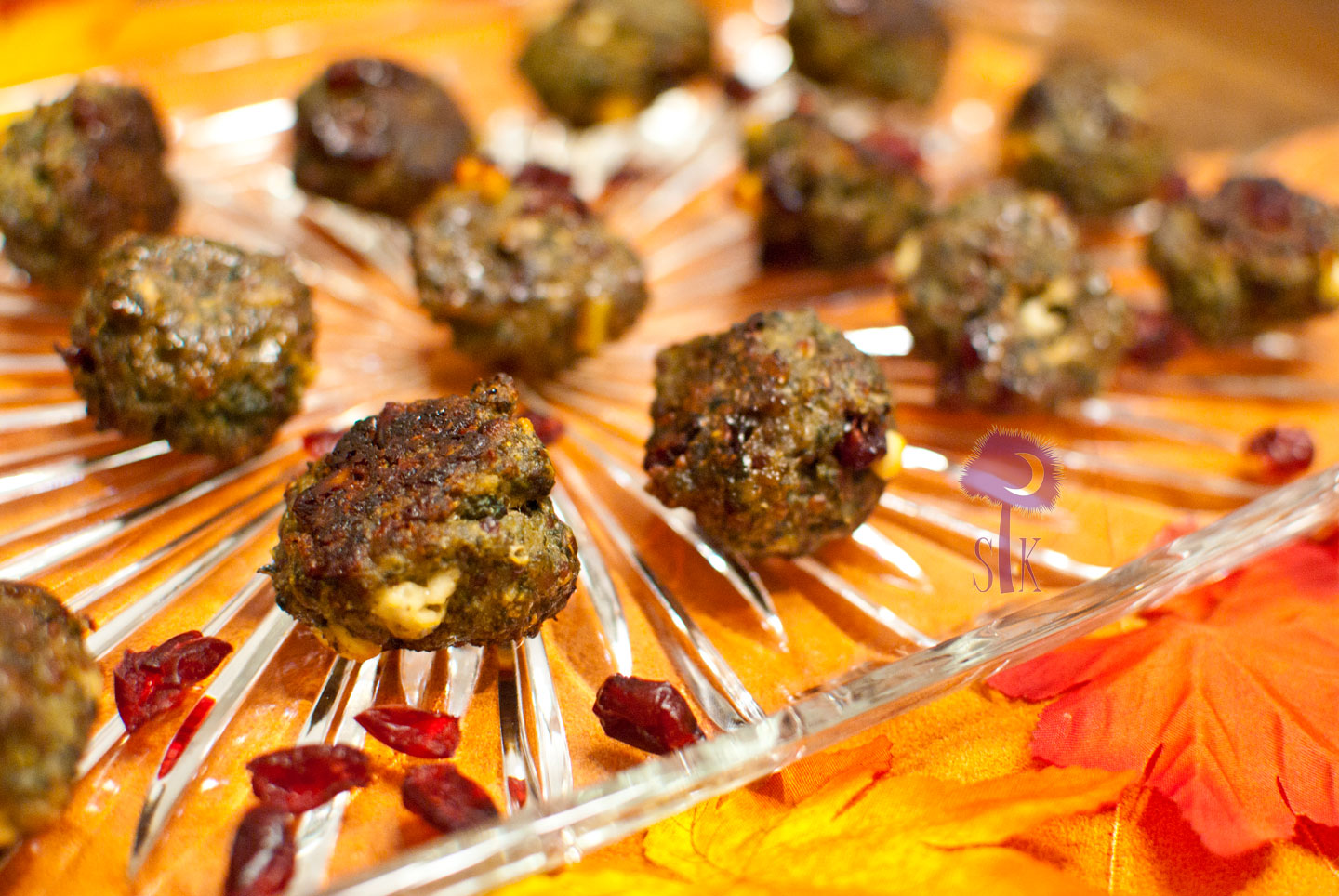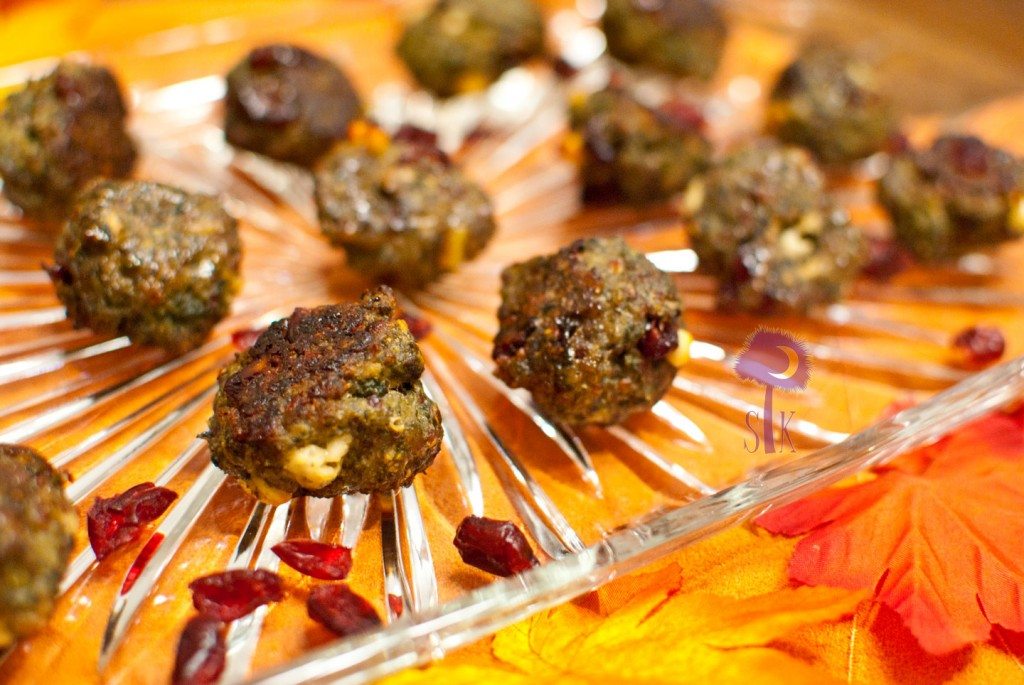 But with these balls you don't have to worry about that.
They are incredibly meaty...so no eye closing required.
My sausage balls are sweet and spicy and are one of my most requested recipes around the holiday season. I have a couple of versions of them, the most popular being one I will post closer to Christmas. This recipe is new, but I fully expect it to become just as prized as the recipe I just mentioned.
The flavors featured in this dish are perfect for any Thanksgiving celebration, and I promise they will disappear off the plate faster than you can replenish them. They are the perfect portion size and are also full of healthy, quality ingredients. Everyone you know will be freaking out over your balls, and I wouldn't be surprised if someone offered you their first born child along with a full ride to a boarding school in France if you would just hand over your balls.
Hmm...sounds like a fair trade to me.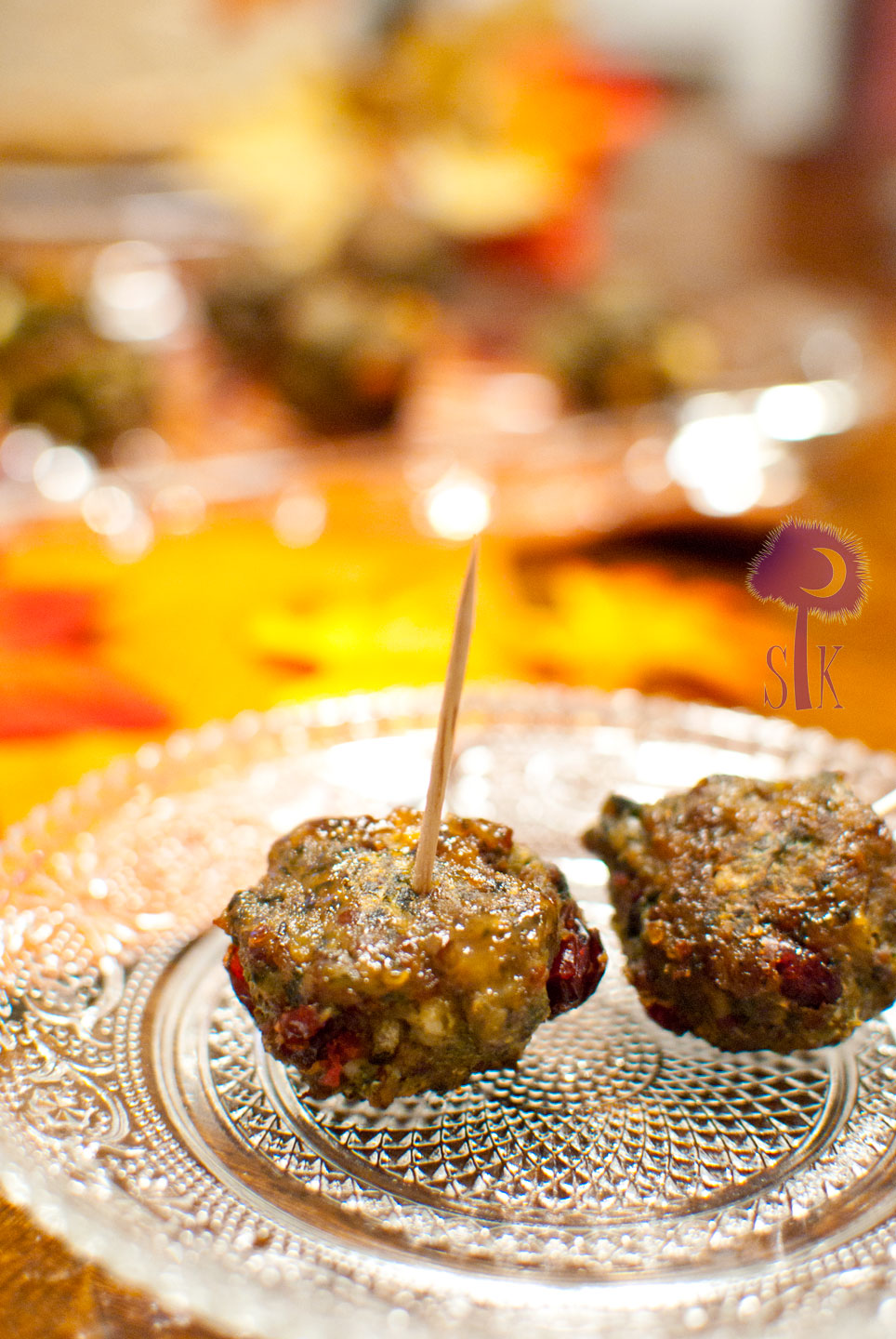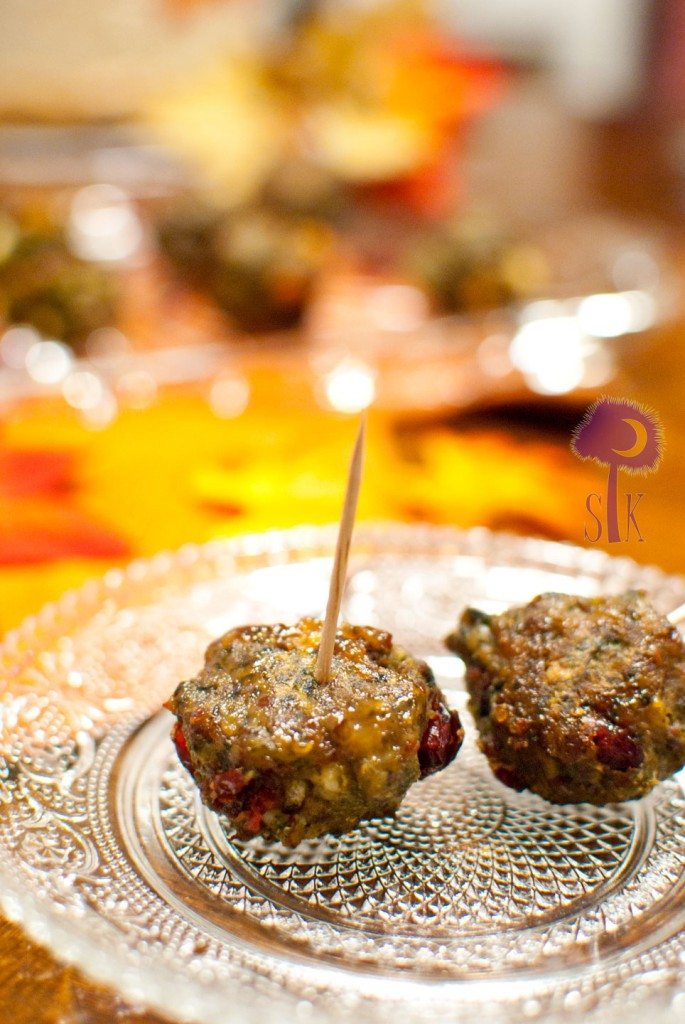 Getting to know you...
What's your favorite edible holiday ball?
Did you catch the R.E.N.T. reference in today's post?
Have you ever eaten meatless balls?
Citrus Scented + Feta Infused + Cranberry Sausage Balls

Print recipe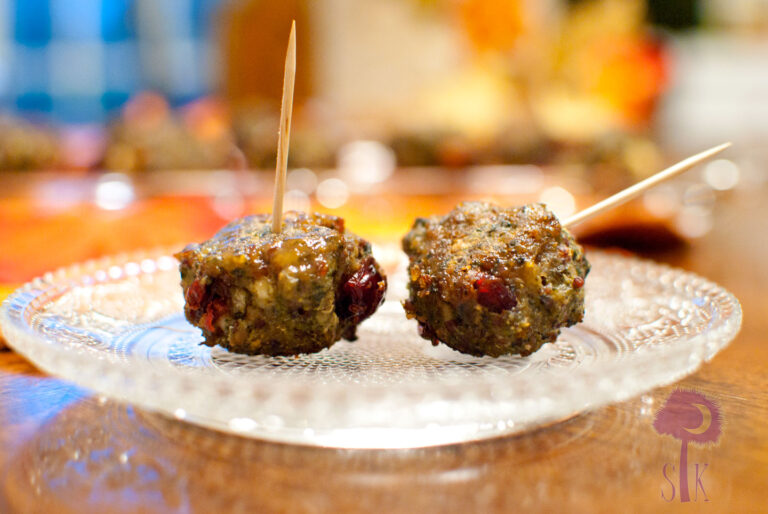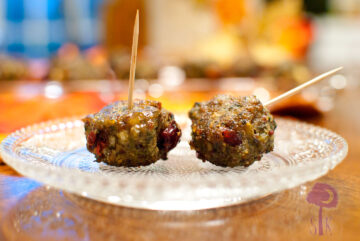 | | |
| --- | --- |
| Serves | 36 |
| Prep time | 5 minutes |
| Cook time | 32 minutes |
| Total time | 37 minutes |
| Meal type | Appetizer |
| Misc | Child Friendly, Freezable, Serve Hot |
| Occasion | Casual Party, Christmas, Easter, Formal Party, Thanksgiving |
Ingredients
½ Large sweet onion (roughly chopped)
1 large garlic clove (roughly chopped)
16oz package all natural hot pork or turkey sausage (raw, casing removed )
½ cup organic frozen spinach (defrosted and drained of liquid)
1 cup organic quinoa (cooked)
1 teaspoon ground sage (or a few leaves of fresh)
1 tablespoon organic blood orange marmalade (or regular orange marmalade, melted in the microwave for 20 seconds)
2 tablespoons grated parmesan cheese
½ cup dried cranberries
½ cup feta cheese (crumbled)
1 pinch sea salt
A few cranks of freshly ground black pepper
Directions
Step 1
Preheat oven to 400 degrees (F). Add the onion and garlic to a large food processor and pulse until well chopped.
Step 2
Add sausage, spinach, quinoa, and sage to the food processor and blend until well combined. Note: Just pulse a few times, stir, then pulse again until the quinoa and spinach are broken down a bit. DO NOT OVER MIX!
Step 3
Transfer the sausage mixture to a large bowl, stir in marmalade, parmesan cheese, cranberries, feta, salt, and pepper, and mix until the ingredients are evenly distributed.
Step 4
Roll into balls and place on a baking sheet spritzed with cooking spray. Spritz the top of the balls with a bit more spray then cook for 18-20 minutes. Flip the balls, then continue cooking until the balls are brown and caramalized, about 10-12 more minutes.
Step 5
Serve immediately (although they are still delicious served cold).
Step 6
Enjoy!