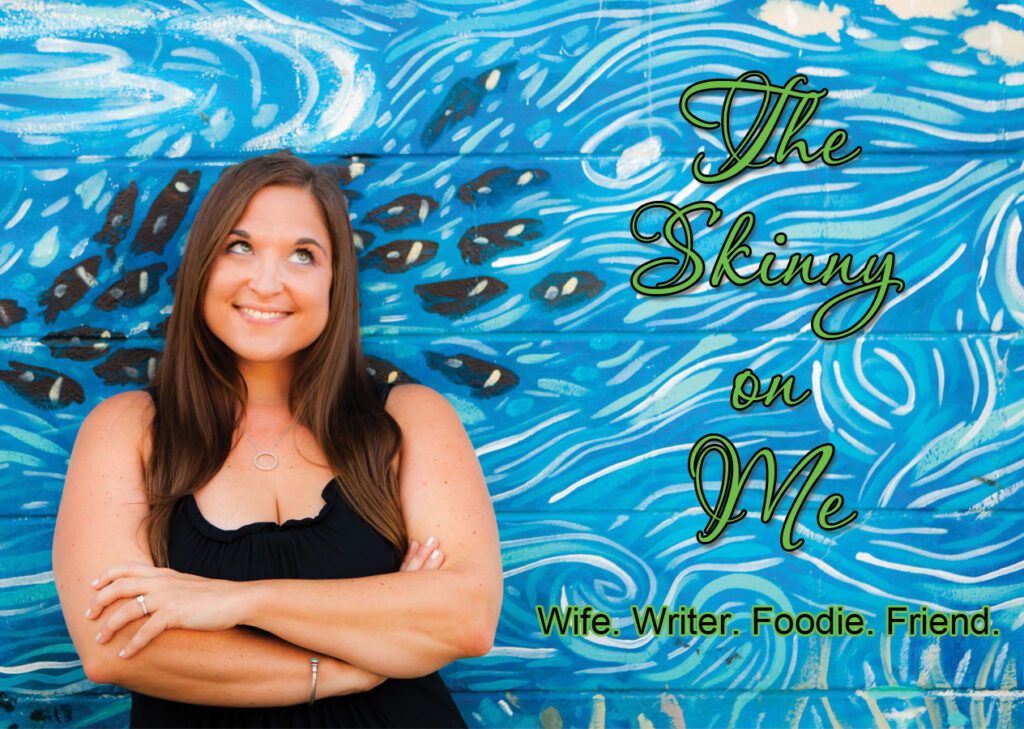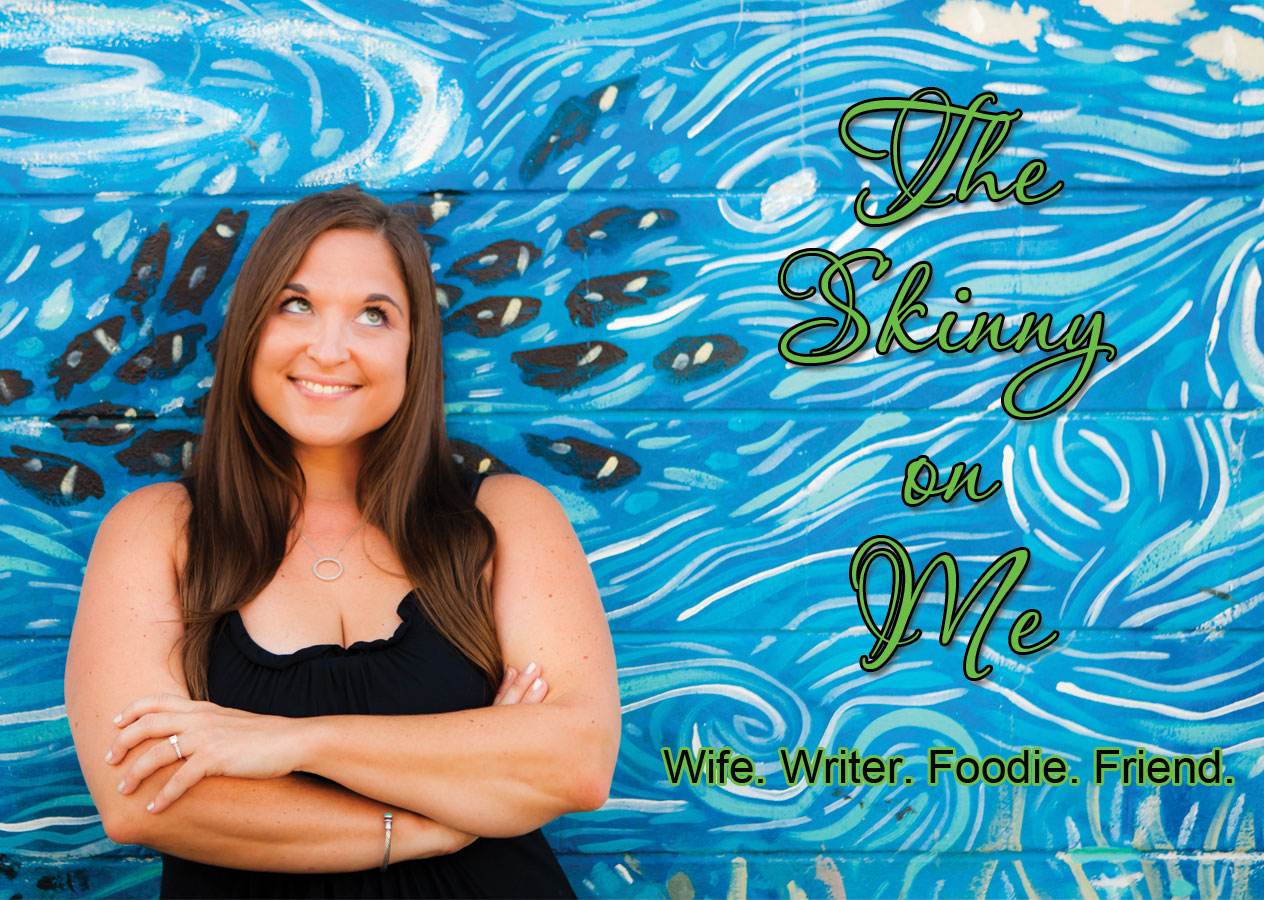 Remember that new oat recipe I was telling y'all about last week?
Yeah...I'm still planning on posting that, but I got such positive feedback from last week's product post, I figured I'd go ahead and finish that first.
Shall we continue?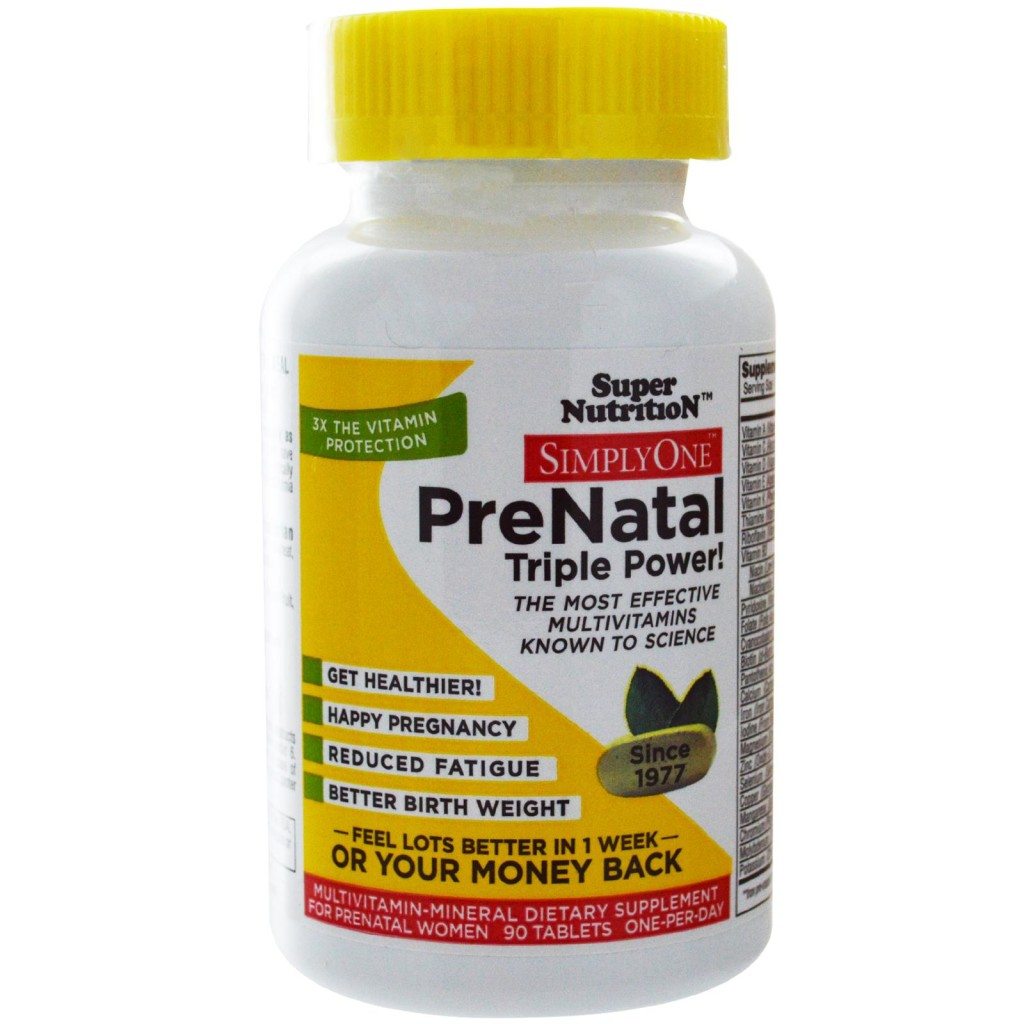 I can not praise these vitamins enough. Seriously, they were an absolute lifesaver. I started taking prenatals over a year ago and, boy, did I have a time finding one that worked for me! In case you don't know, most prenatal vitamins are disgusting and EX-PEN-SIVE. When I first went on a hunt for them, my mind was absolutely blown by the cost. I first went to Whole Foods b/c I wanted an all natural vitamin that wasn't full of added chemicals, colors, or fillers, and I knew they would have my best options. They did, but they also ran between $15-$40 a bottle for a 30 day supply!!! Not only that, I had a seriously hard time finding some that I only had to take once a day. Some brands require you to take up to 3 or 4 a day, so please make sure you pay attention to that! After many months of taking vitamins that not only smelled disgusting but I also burped up all day, I finally discovered these beauties. They are incredibly priced, made with organic green foods, vegetarian, and they taste like vanilla!!!! If you are picky about what you put into your body, and you don't want to take any vitamins full of unnecessary nastiness then please, please, please give these a try before trying anything else...and yes, even before those absolutely appalling gummy monstrosities *shudders*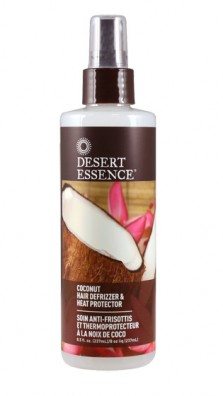 Let it be known right now: I don't "do" my hair. Like, almost never. My hair is super long and super straight, and it won't hold a curl at all. Not even kidding? We put my hair up in curlers for at least 3 hours on our wedding day, and every single curl fell out within 30 minutes. Uuum...ain't nobody got time for that. On very, very rare occasions I will actually blow dry my hair after I get out of the shower, but that's really only when I have a hot date or a wedding to go to. Nine times out of ten though? I either brush my hair and let it air dry, OR I put it up in a bun or in braids after I towel dry it. On the mornings that I don't wash my hair, or I want my hair to look as if I went through the trouble of blow drying it I use this magical potion. For starters it smells like real coconut, and who doesn't want to smell like a frickin' coconut during the summer?!? Plus, it leaves your hair so, so silky smooth and makes it look like you just had a keratin treatment or something. Not like I've ever had one, but you get what I'm saying, right? Ugh. Best.stuff.ever.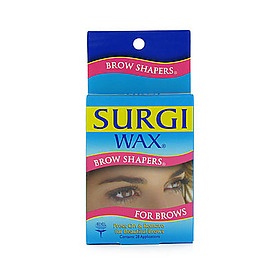 If you have incredibly bushy eyebrows (like me) and absolutely no patience (like me) and you just can't justify paying someone else to wax your eyebrows for you every couple of weeks b/c you can do it yourself (like me) then this product is for you.  I think I have probably tried every single wax kit out there, and absolutely nothing is as simple, quick, and hassle free as these eye brow shapers. They come on little sheets of a parchment/wax type paper and are perfectly shaped for your brows. There is no heating/rubbing them together between your palms to "warm them up" and ZERO residue when you pull them off. You take them off the sheet, apply them to your brows, pull in the opposite direction of your hair growth, and BOOM perfectly shaped brows in less than 3 minutes. Absolutely flipping fantastic, and they are only $4.99!!! The *only* down fall is that they don't have something to wax the middle of your brows, so you might have to do a wee bit of plucking, but that is totes fine with me.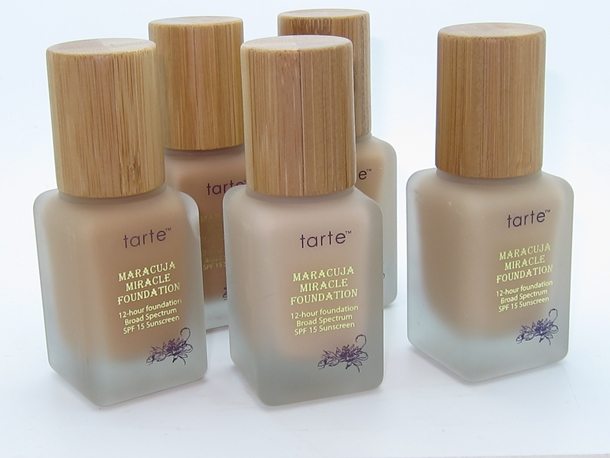 This is by far one of the best foundations I've ever used. When used with a homemade primer, this foundation seriously does last all day. My favorite part about this product is that it is made without parabens, phthalates, synthetic fragrances, or other nastiness you don't want putting on your face. Plus, it is automatically infused with SPF 15 sunscreen and, I'll say it again, it really does last all day! There are two downfalls that I feel like I should mention: #1. It's not cheap...at all; however, it's not too much more expensive than any designer brand makeup such as Chanel or Bobbi Brown. The good news is, you only need one small pump to cover your entire face for 12 hours and this stuff lasts FOR-EV-ER...like The Sandlot style. I bought my first bottle back in December, and it is still going strong. So, to me, it's completely worth it. Also, follow the link above, and it's on sale for 50% off! I'm totally buying a back up bottle as soon as this post is over. #2: It is a little difficult to put on without a primer base and a foundation brush. I'm not if it is because it is made with clay or what, but this stuff is thick and is hard to spread evenly without a brush. But, as mentioned above, find a recipe for homemade primer on Pinterest and get a cheap $1 brush from Dollar General and problem=solved.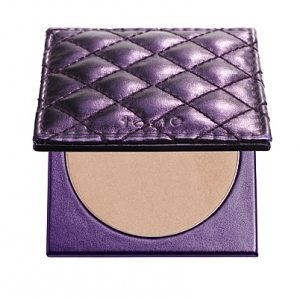 Again with the Tarte, but I really can't say enough good things about their foundation and powder...their mascara though? Completely different story! I absolutely hate it, it sucks, it sticks to your eyes, and it's clumpy. Their foundation and powder though is seriously spot on! I feel so fresh faced and pulled together once this make up is on. It covers all of my flaws, it's light and airy, and it doesn't dust up into my contacts when I'm brushing it on. That's usually a huge problem for me!  The ingredients, again, are amazingly healthier compared to the other products on the market today, and I don't feel bad when I use it. That's worth every penny to me.
***As mentioned last week, all opinions on these products are my own, and I have received absolutely no compensation for this post!***
Getting to know you...
Do you get your eyebrows waxed?
What kind of makeup do you use?
Any product recommendations of your own you'd like to share?