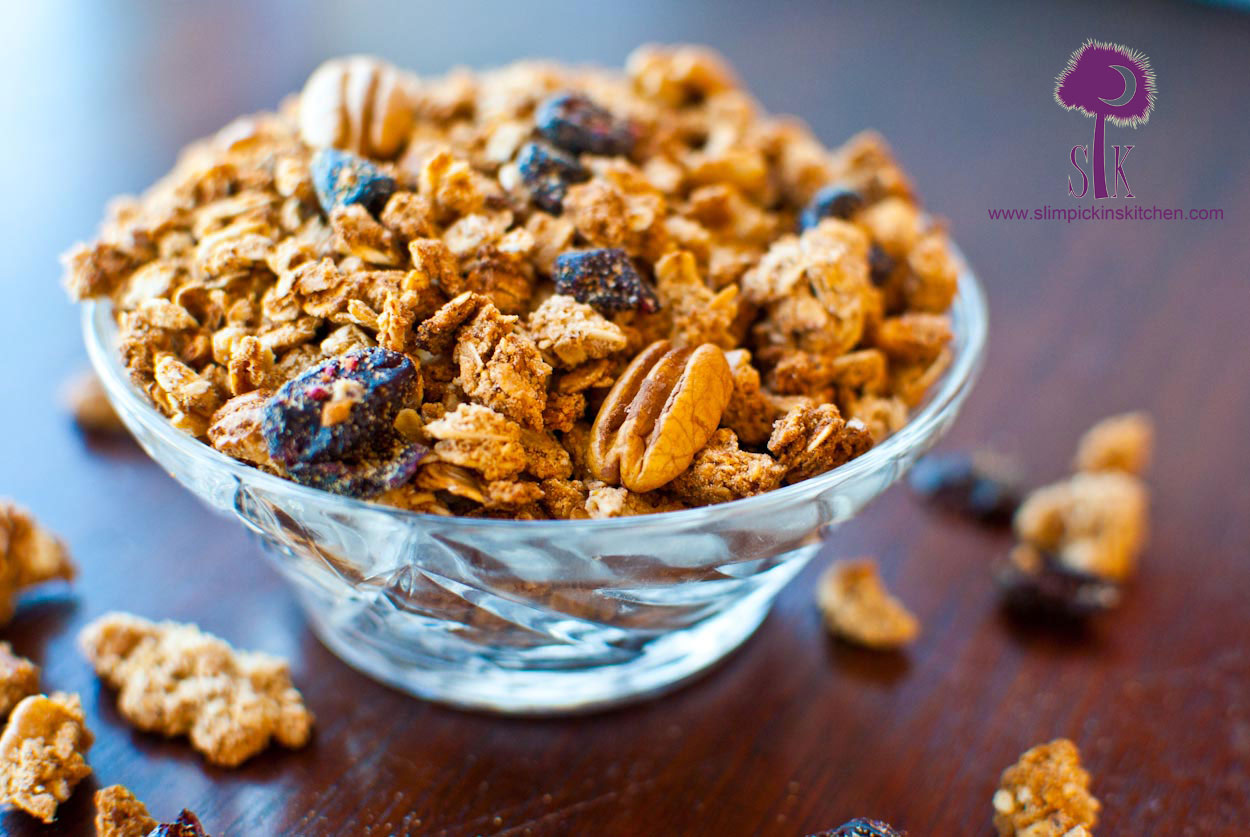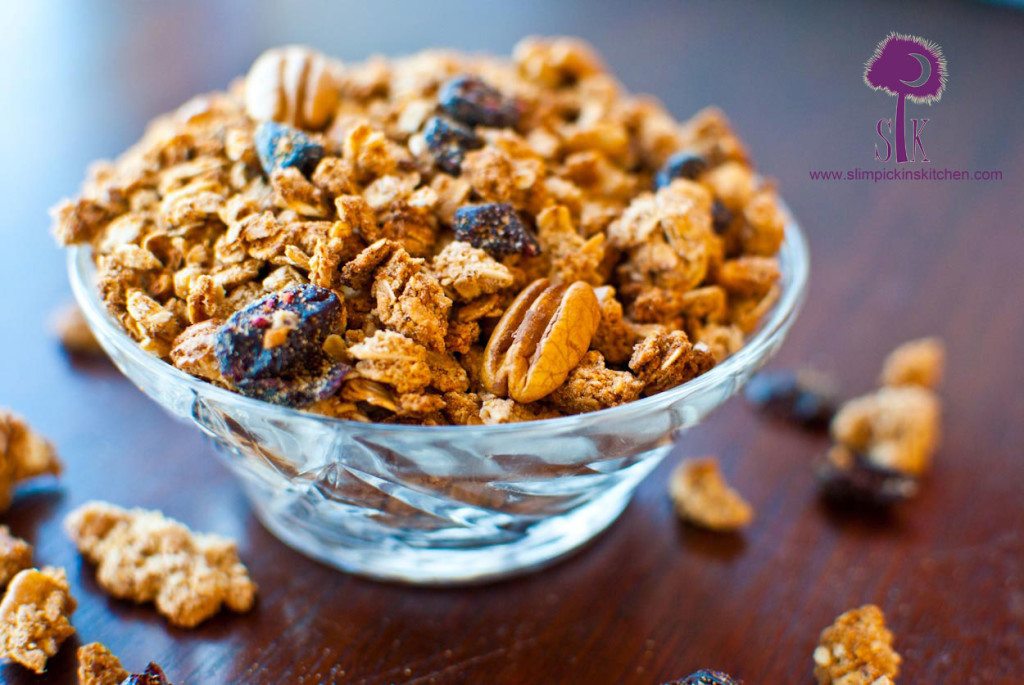 So, I have this problem.
I can't get enough oatmeal in my life...
Or should I say that Owen, apparently, can't get enough?
Lately, I have been eating overnight oats for breakfast, a granola bar for my mid-morning snack followed by another granola bar for a mid-afternoon snack followed by another granola bar for dessert.
Like, no lie? Since last week I have ganked a minimum of three boxes of Sunbelt granola bars from our pantry and have squirreled then away in my healthy snack drawer at work.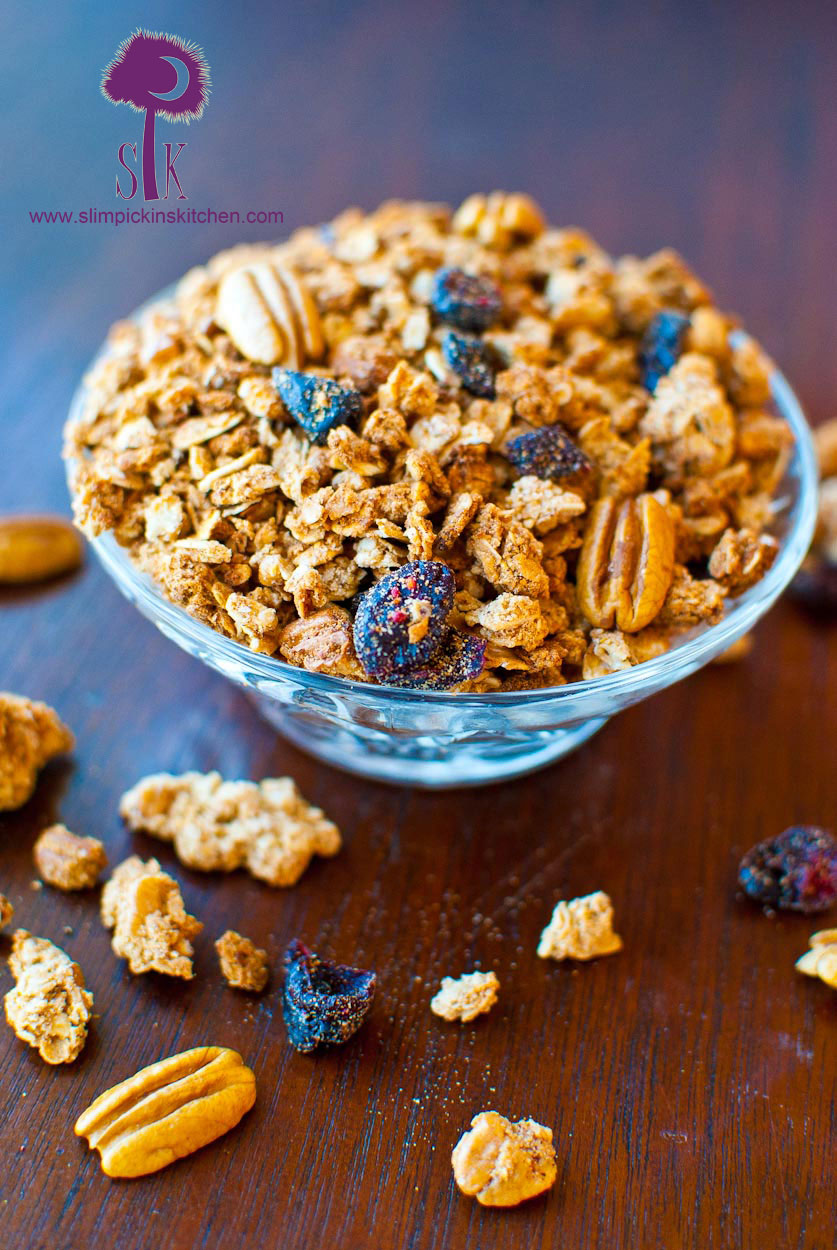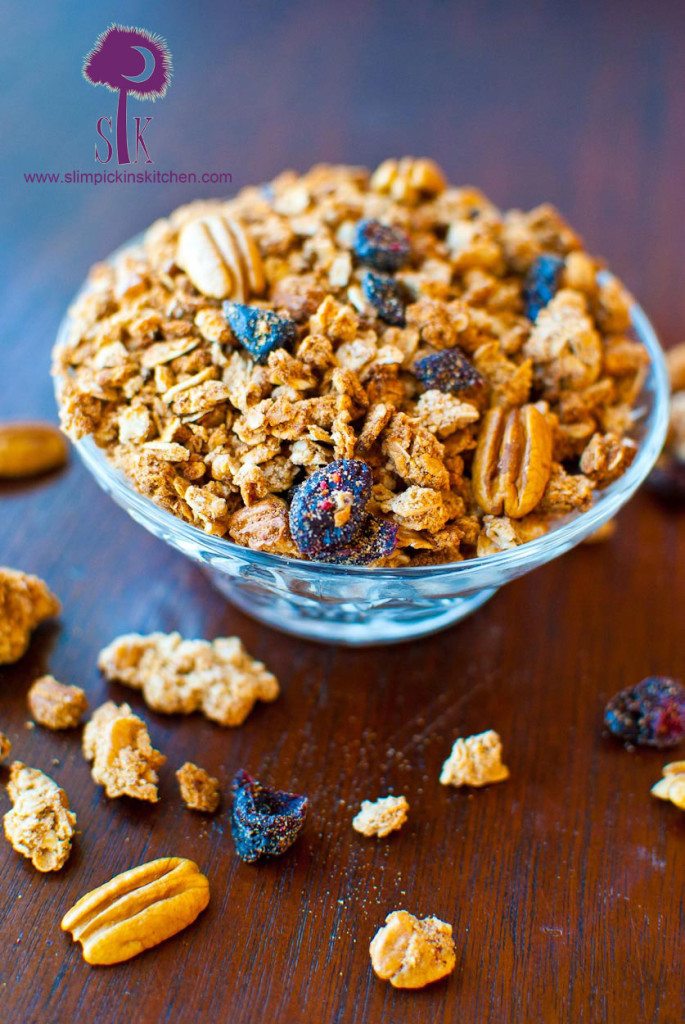 See?
I told you I have a problem.
They are just so satisfying and are so easy to grab and go and are just so dang tasty! Plus, the fact that my granola drug of choice is preservative and high fructose corn syrup free makes me not feel so bad for shoveling them in my face by the fist full.
Okay, that's not really true. Every single time I put one in my mouth I do feel bad because I am eating a processed product that I could easily create myself.
Soooo, that leads me to my other problem.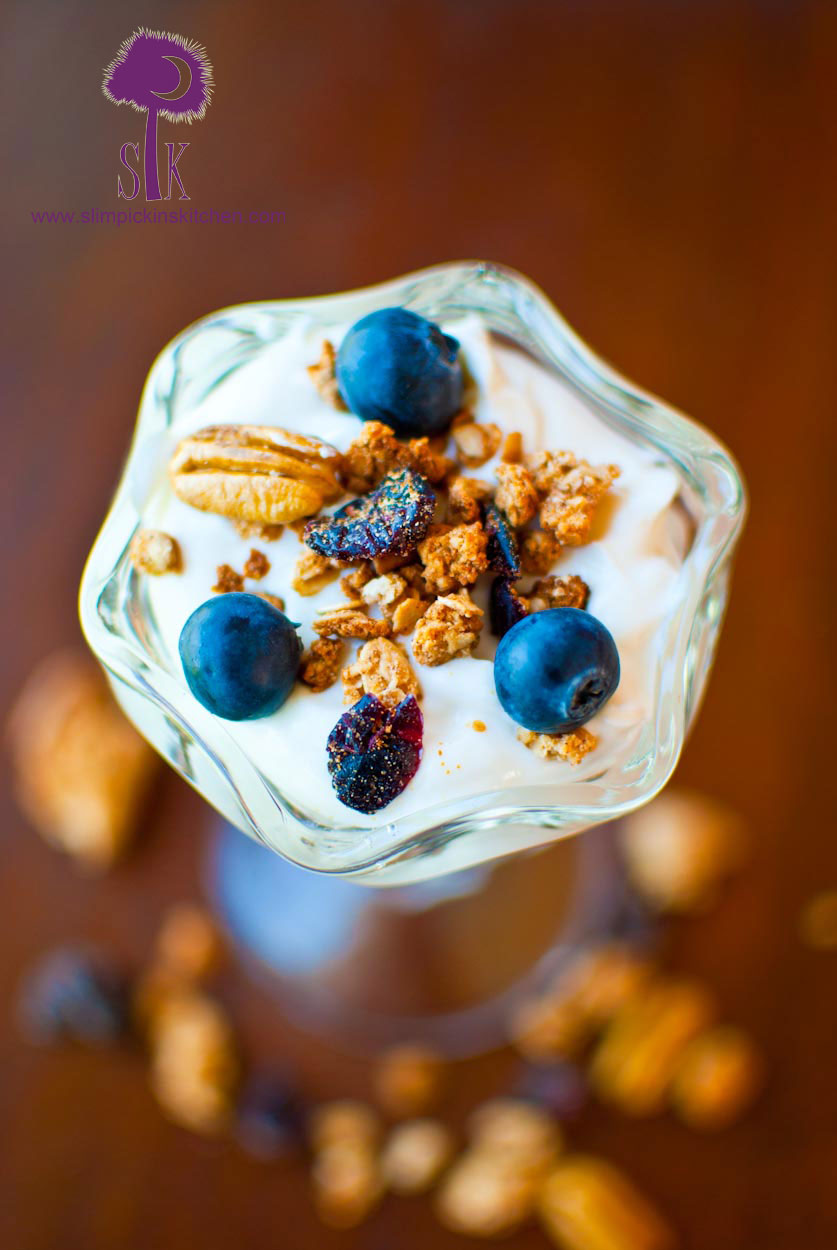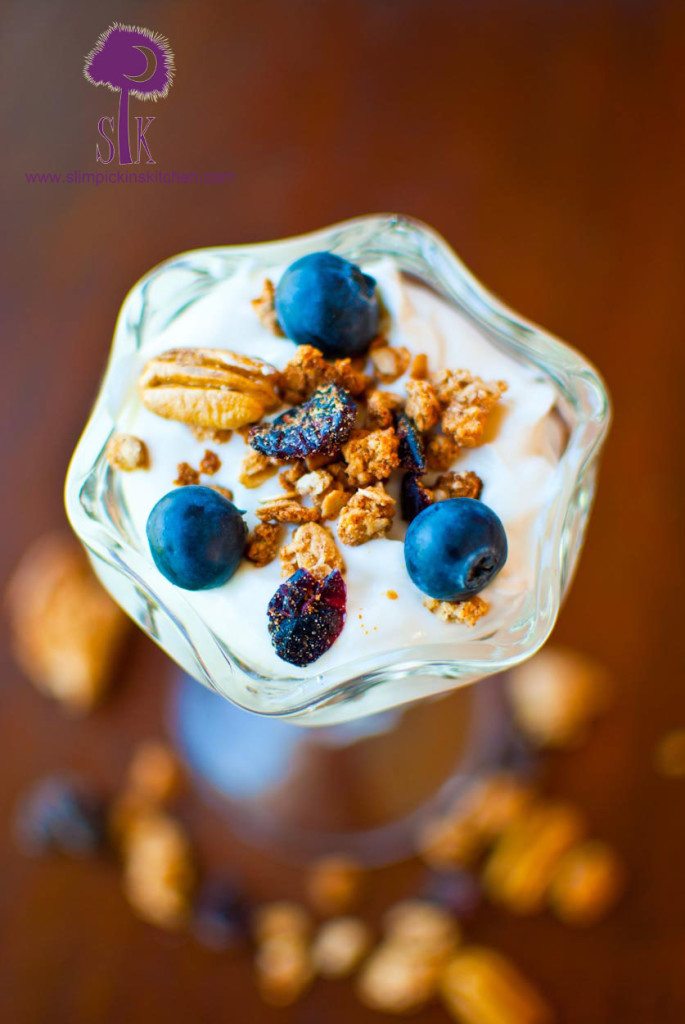 In our little po-dunk grocery store we have here in BFE, they sell a bag of 100% natural whole grain quick oats for $1.
One doll-ar.
Yeah...so right now? Right now I have about 557,000 bags of quick oats spilling out of the cupboard because I can't ever remember if I have any or not so I always pick up another bag because, you know, they are only a dollar.
See where I'm going here?
Oats have become my life and, clearly, I needed to figure out a way to use all of the bags I have stockpiled.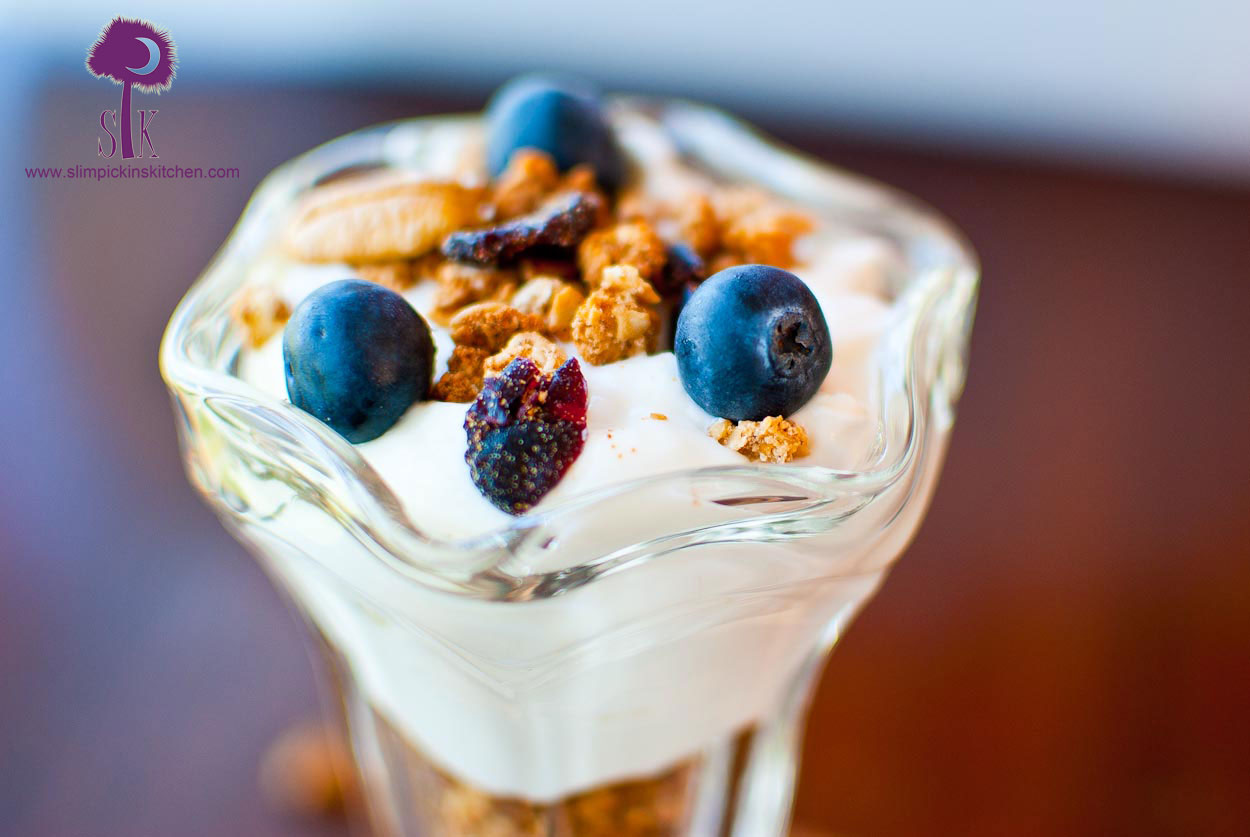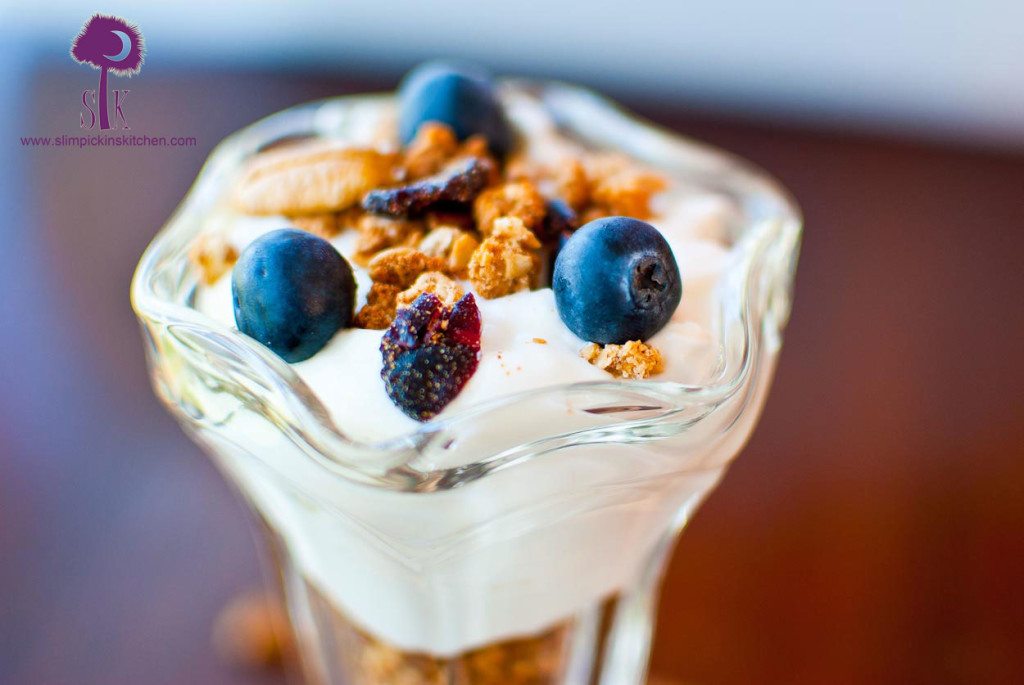 I've also been eating a ton of greek yogurt parfaits lately, but I haven't had any healthy granola to put on top of them. Usually, when that happens, I just throw some almonds on them instead, but lately as I am commencing my daily granola bar face stuffage and completely zoning out because I am just flat exhausted and I'd rather to be curled up in my PJs watching Teen Mom 2 or daydreaming about recipe ideas, I started to wonder if I could make an awesome blueberry pie granola with quick oats rather than rolled oats.
Anytime I've googled how to make granola, I always see that it's not a good idea to use quick oats for some reason because, I'm assuming, it's not supposed to get crispy or because it just doesn't work.
Lies, I tell you, all lies.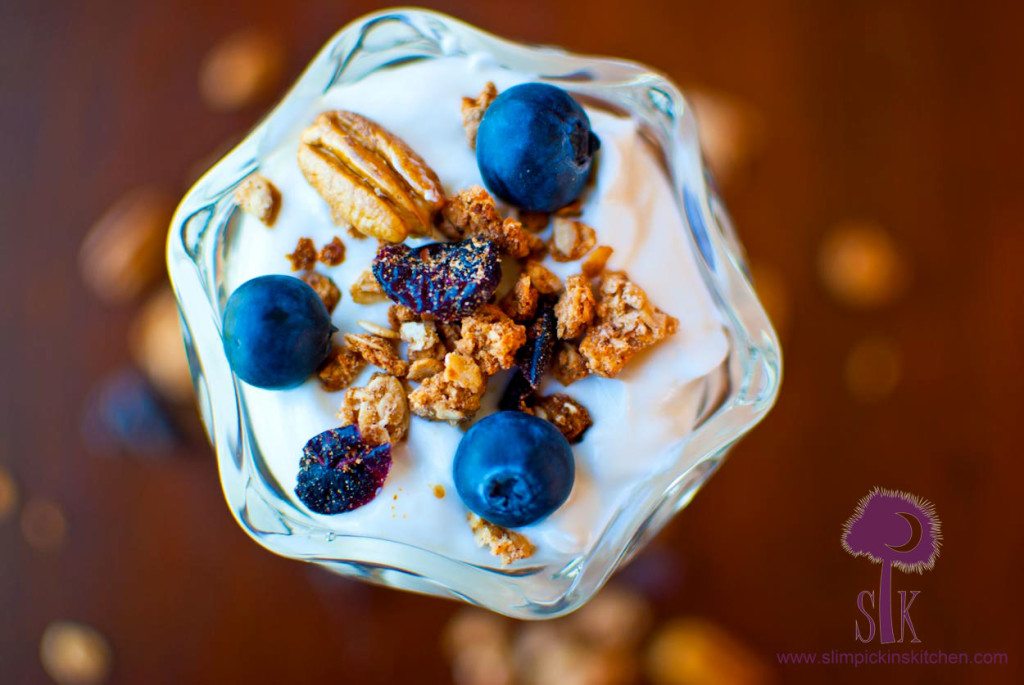 Getting to know you...
What's your favorite snack?
Do you have a snack drawer?
Have you made granola with quick oats?
Healthy Blueberry Pie Granola

Print recipe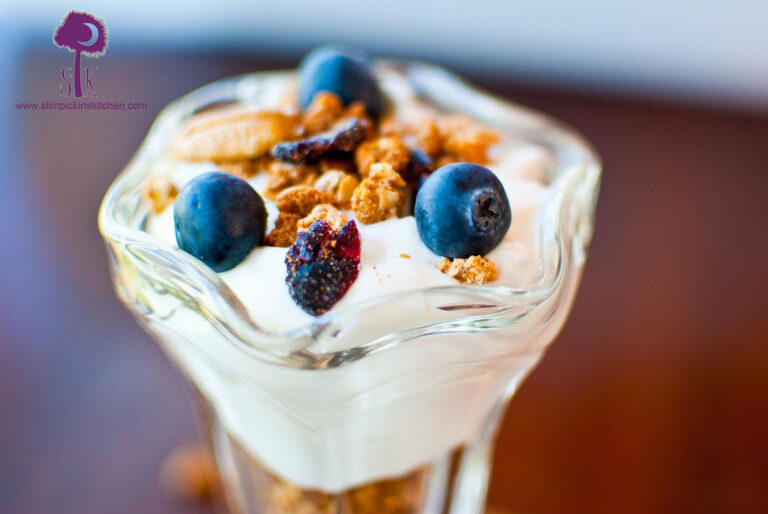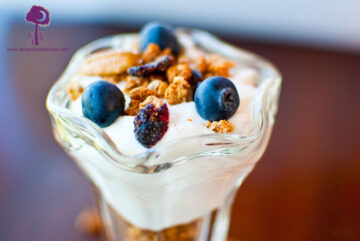 | | |
| --- | --- |
| Serves | 16 |
| Prep time | 5 minutes |
| Cook time | 24 minutes |
| Total time | 29 minutes |
| Allergy | Tree Nuts |
| Dietary | Vegan, Vegetarian |
| Meal type | Breakfast, Snack |
| Misc | Pre-preparable |
| Website | Recipe Adapted from Cookin' Skinny |
Ingredients
4 cups whole grain quick oats
⅔ cups pecan halves (roughly chopped)
½ cup organic clover or wildflower honey
¼ cup pure maple syrup
1 teaspoon pure vanilla extract
2 tablespoons organic extra virgin coconut oil (measured solid then melted)
2 teaspoons ground cinnamon
½ teaspoon freshly grated nutmeg
⅔ cups organic coconut flour
1 pinch fine grain sea salt
1 cup dried blueberries
Note
*WWpts= 4 pts per serving*
*WWpts+= 6 pts per serving*
Directions
Step 1
Preheat oven to 350 degrees F and line a baking sheet with parchment paper.
Step 2
Add all ingredients, expect for the blueberries, in a large bowl and stir until well blended.
Step 3
Spread onto the cookie sheet and bake for about 12 minutes. Stir then continue baking for another 12 minutes or until slightly golden brown.
Step 4
Remove from oven and stir in dried blueberries. Let cool completely. NOTE: Mixture will still be a little mushy but it will harden as it cools.
Step 5
Store in a sealed container or a large plastic bag.
Step 6
Enjoy!