🙂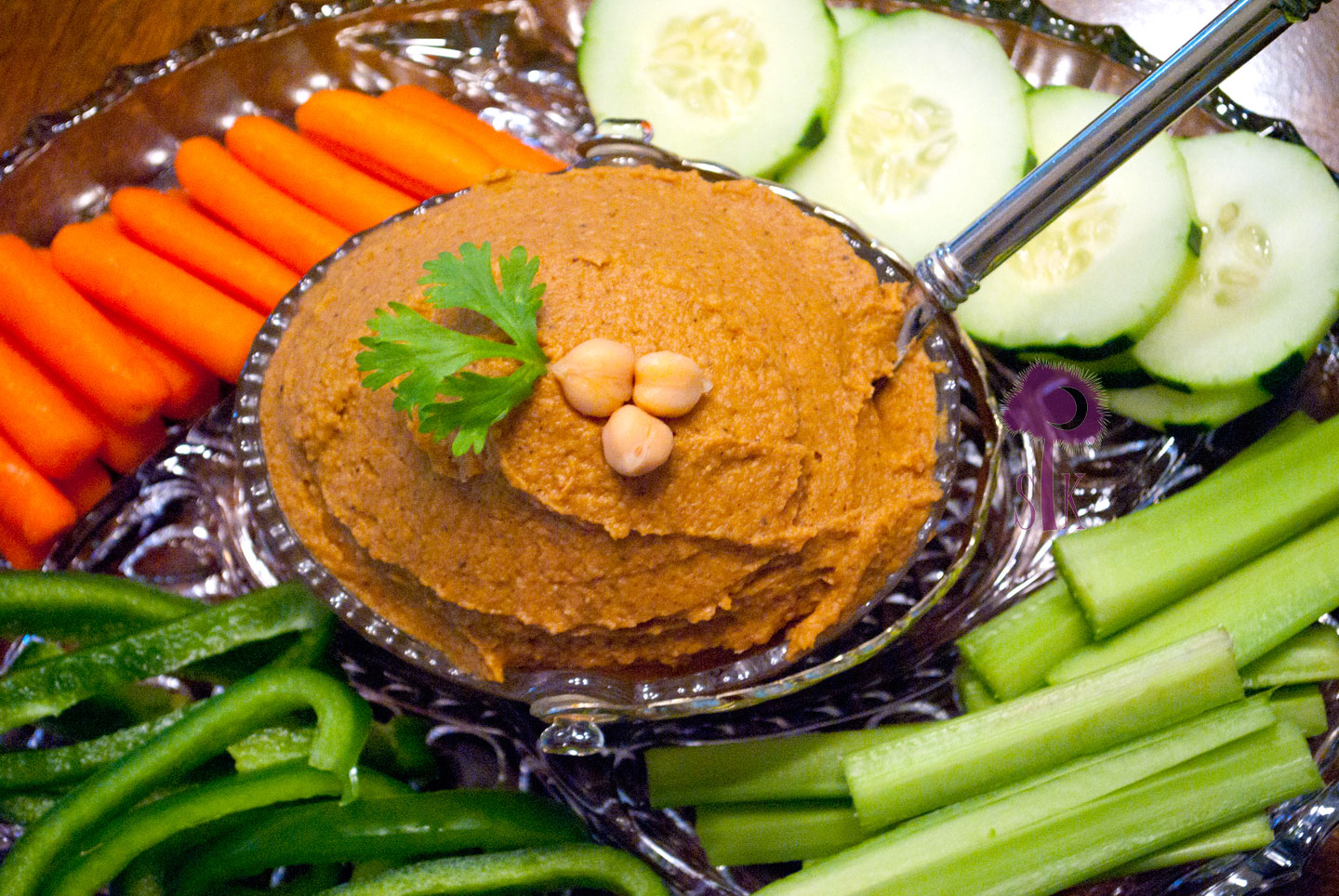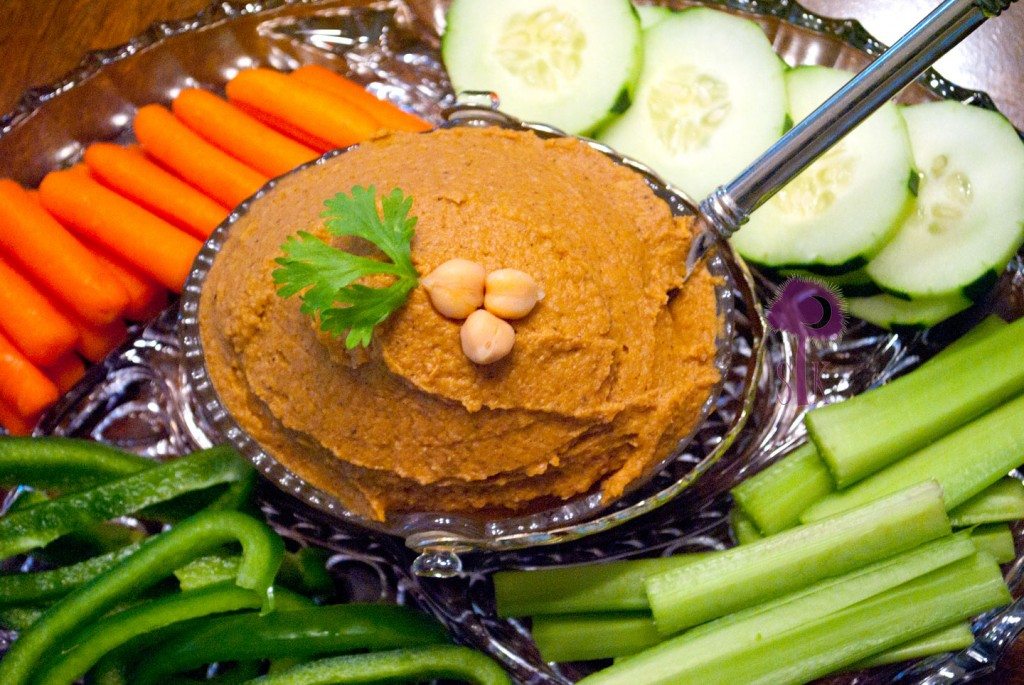 Sooooooooo since it's almost September (which means it's even closer to the best month ever, October! Eeek!) that means I can get away with posting a fall-esque recipe.
Sweet potatoes + hummus= Summer is fading into Fall
As you know from my Boiled Peanut Hummus & Black Eyed Pea Hummus, I lurve to vamp up the sensible snack using not so conventional ingredients.
Sweet potatoes completely fit the bill.
Add in some sensual spices like garam masala, cumin, and cinnamon, and you've got yourself an unbelievably tasty, ethnically enriching, crowd pleasing dish that will be requested by the host of every party you attend...no matter the season.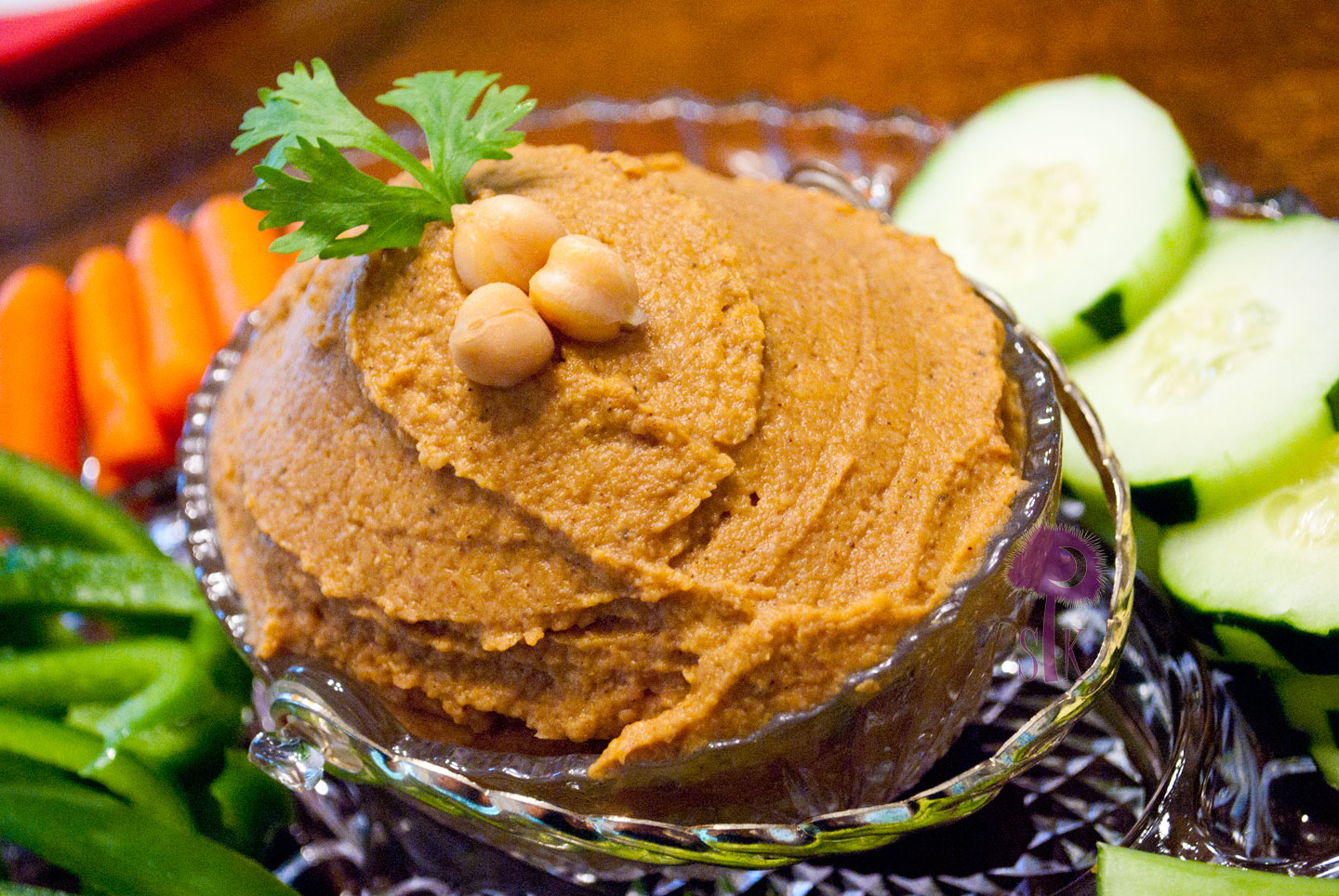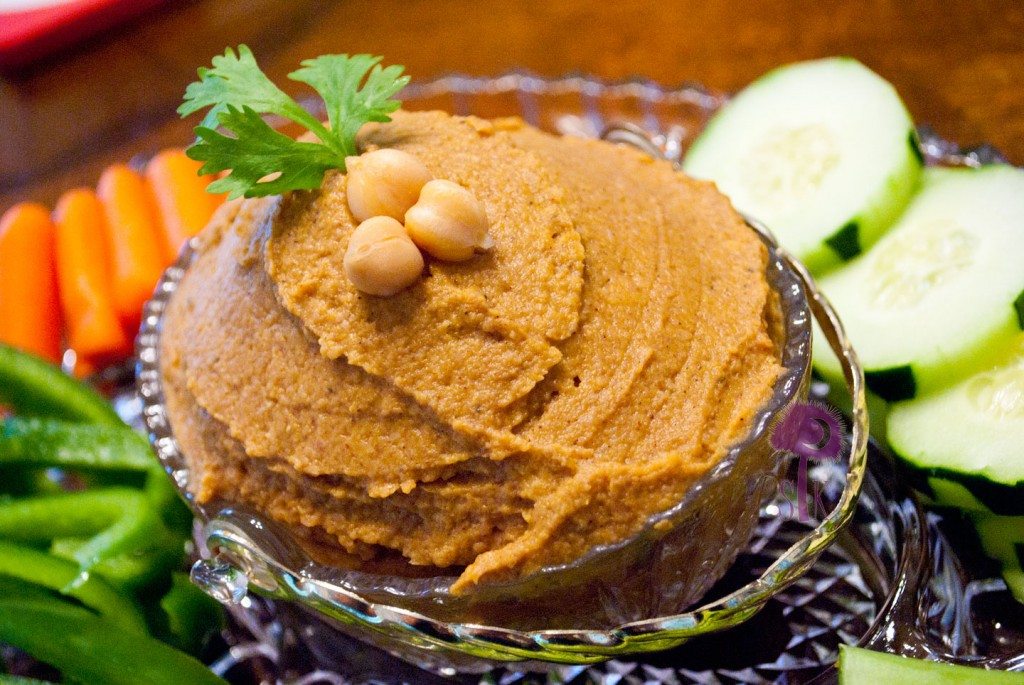 Sweet potatoes have always been one of my favorite foods, but they have always been served to me in the same old boring (yet scrumptious) ways...sweet potato casserole with chopped pecans, sweet potato pie, and sweet potato casserole with toasted marshmallows.
Yep, that pretty much sums it up.
As you saw with my Sweet Potato Gnocchi Sauté, I've been trying to utilize the orange veggie in a variety of ways, so when I first heard of using sweet potatoes in a hummus I was completely blown away.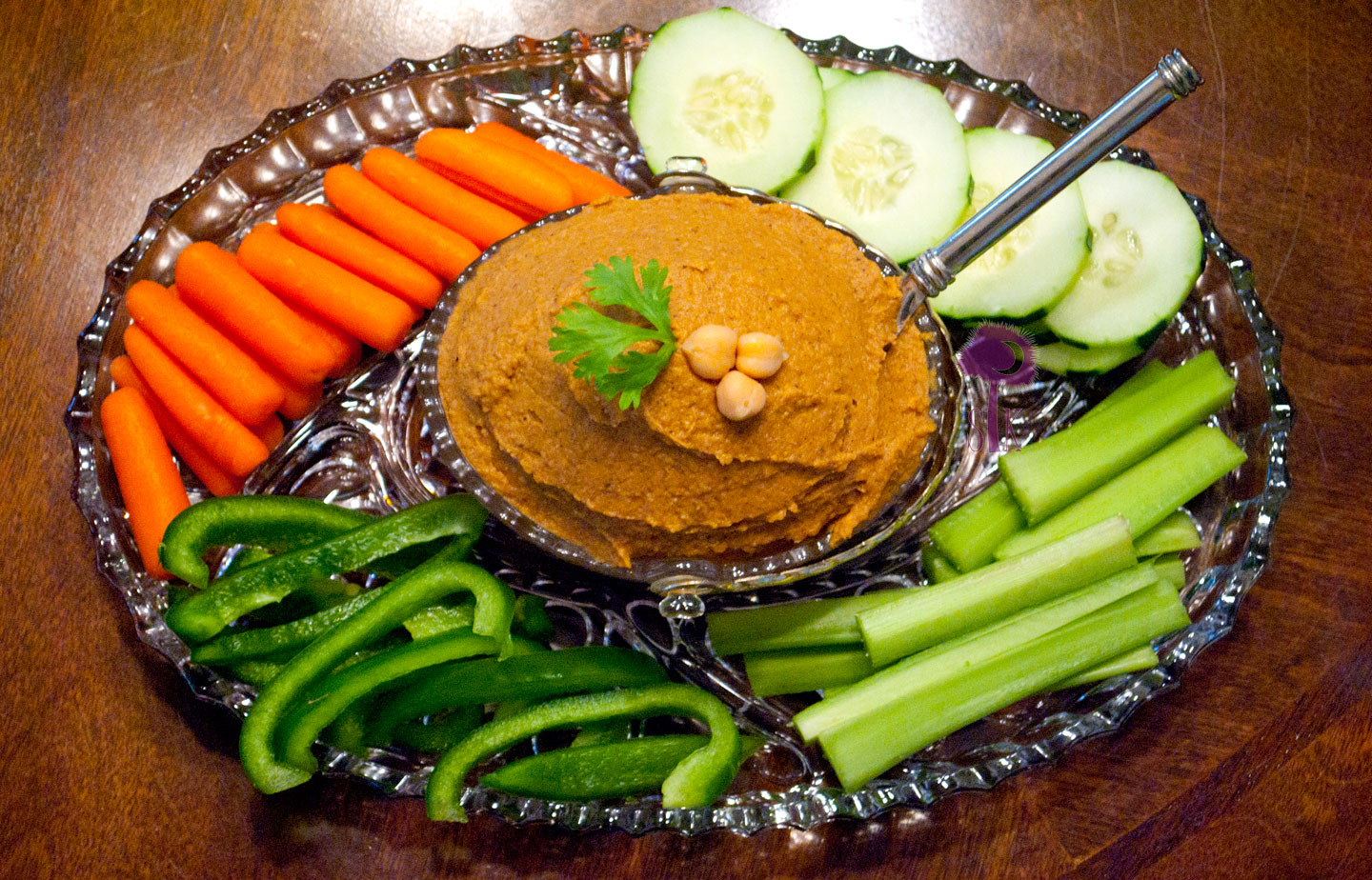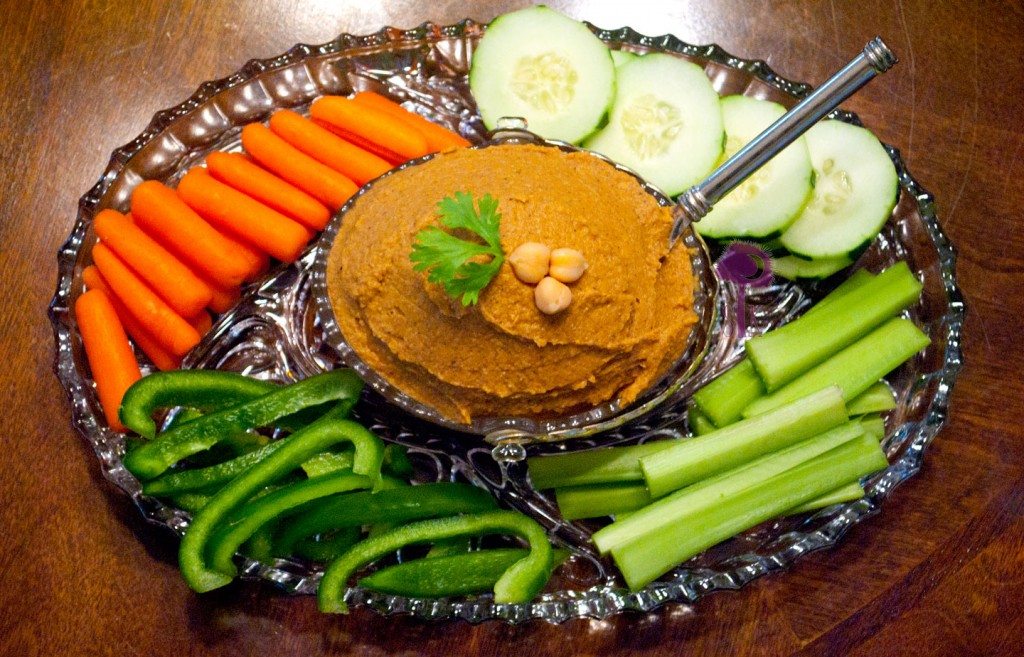 I was even more flabbergasted by how good this junk is.
Sweet yet savory while smoky and unique, this hummus has become my absolute go to healthy snack and it is such a cinch to make!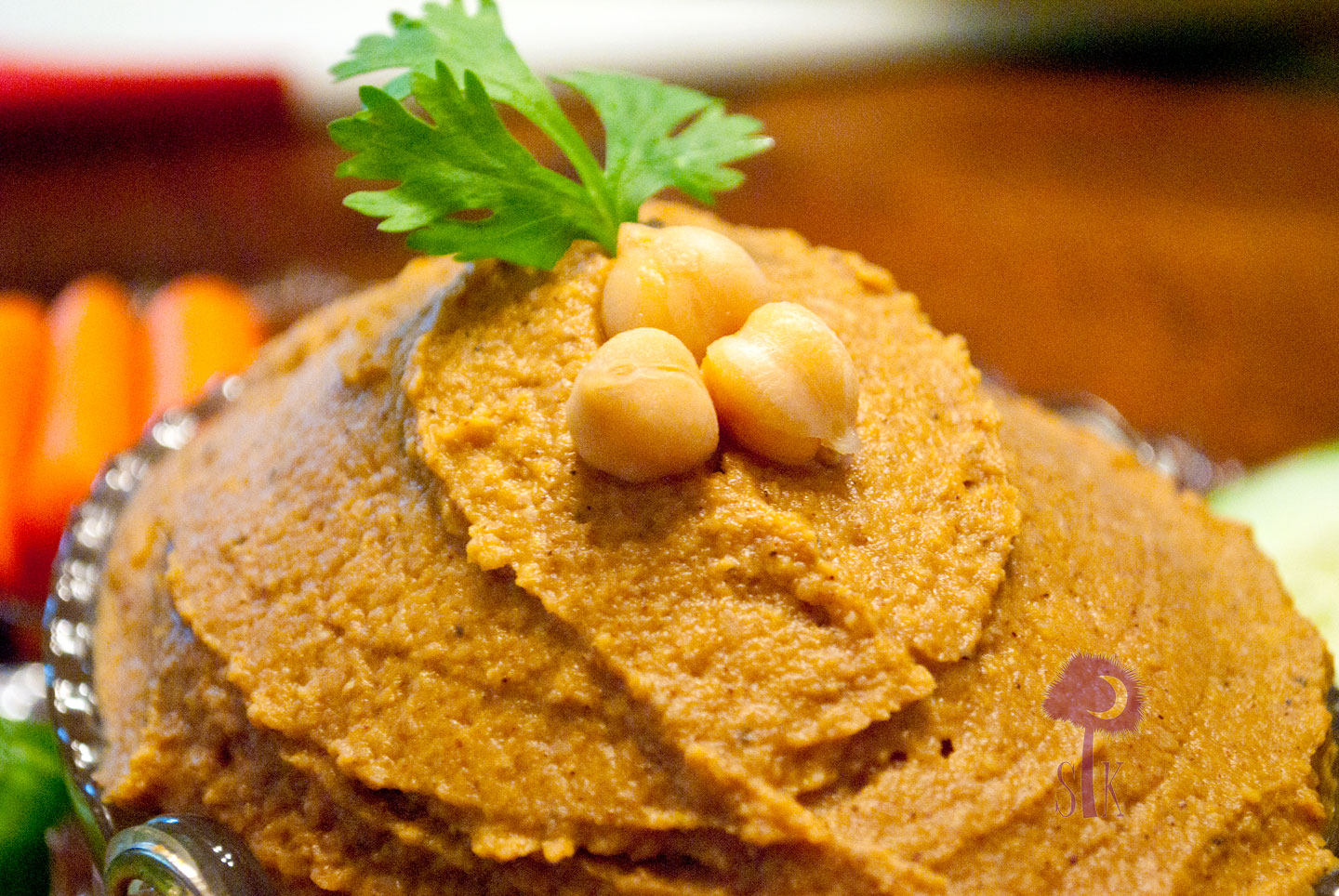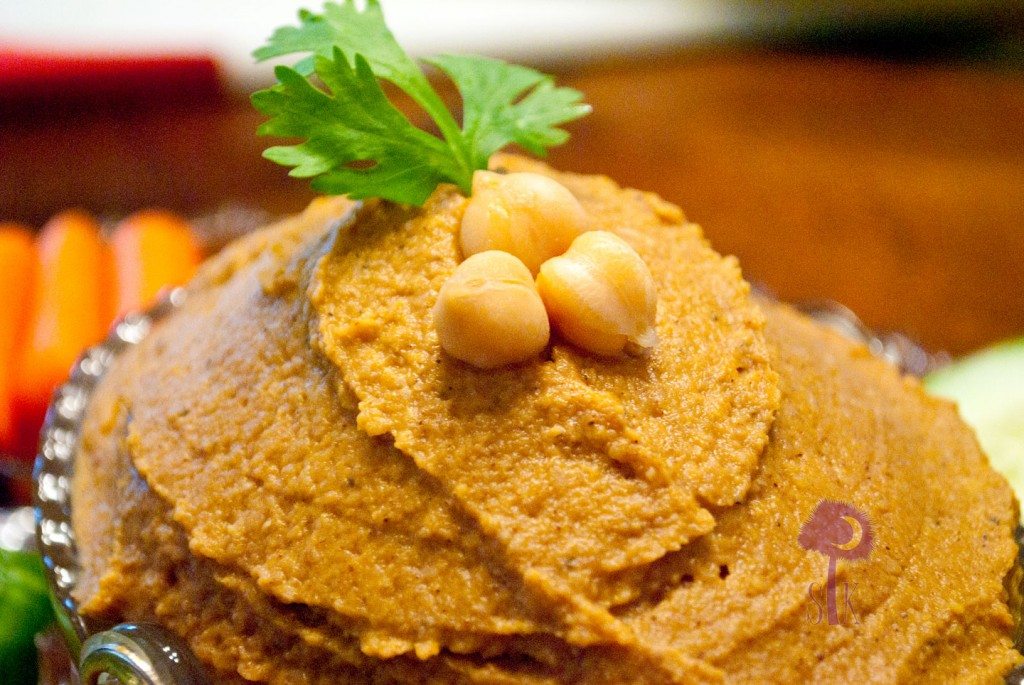 Make it even easier by popping the potato in your microzapper instead of roasting it in the oven.
Trust me, once you try this and then realize it has only 51 calories and 0 grams of fat per serving, you will continually go back for more...and more...and more!
Note: Here is the recipe for my Benne-hini.
Getting to know you...
Do you prefer your casserole with pecans or marshmallows?
What's your favorite season?
Are you ready for Fall?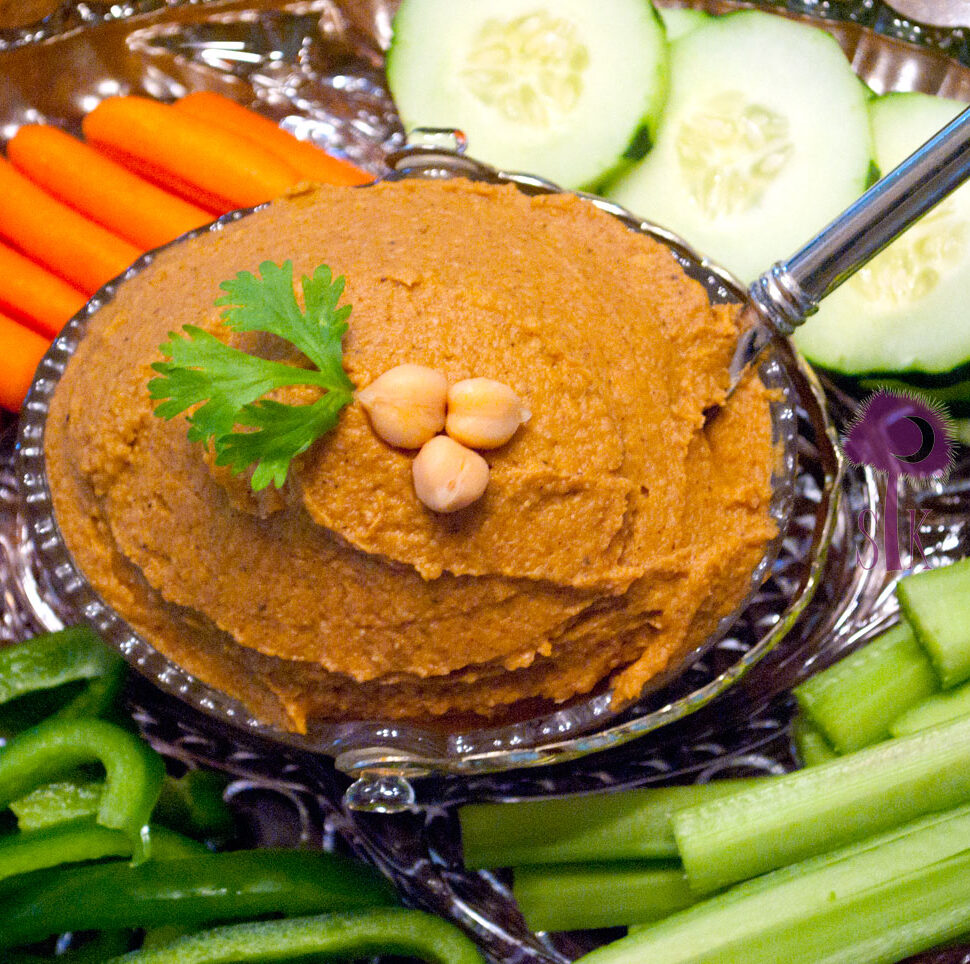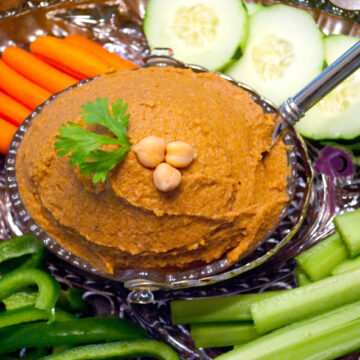 Savory Sweet Potato Hummus
Sweet potatoes are blended with a variety of exotic spices creating a delicious and healthy dip!
Print
Rate
Instructions
Pierce the sweet potato on both sides with a fork, wrap in tin foil, and roast the sweet potato in a 350°F oven for 1 hr or until fork tender (see above for microwave instructions).

Combine the cooked potato with the remaining ingredients (except cilantro) in a food processor and blend until smooth.

Stir in the chopped cilantro & drizzle with oil.

Enjoy!
Notes
*WWpts and WWpts+= 1 pt per serving*
Nutrition
Serving:
2
g
|
Calories:
51
kcal
|
Carbohydrates:
10
g
|
Protein:
2
g
|
Fiber:
2
g