🙂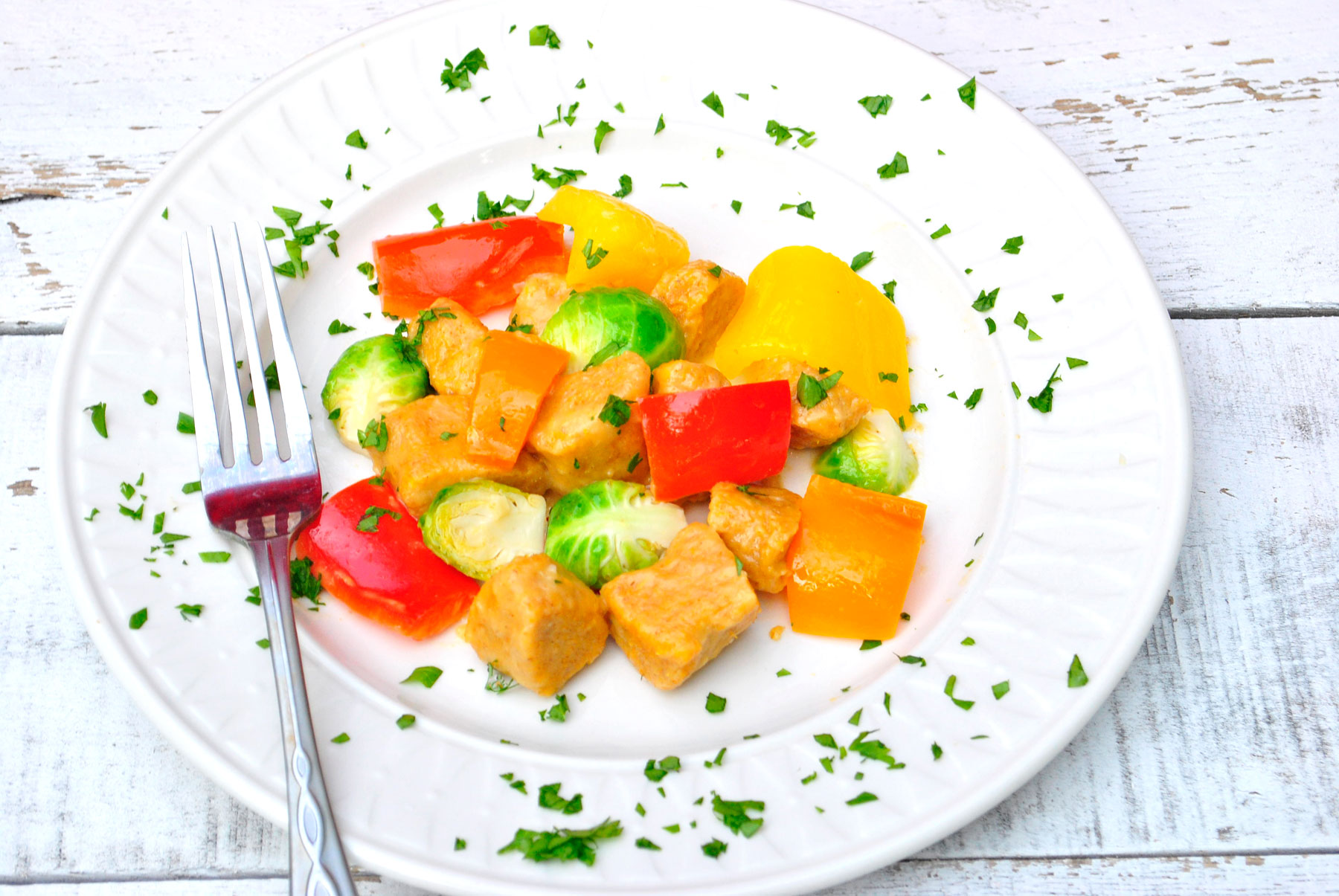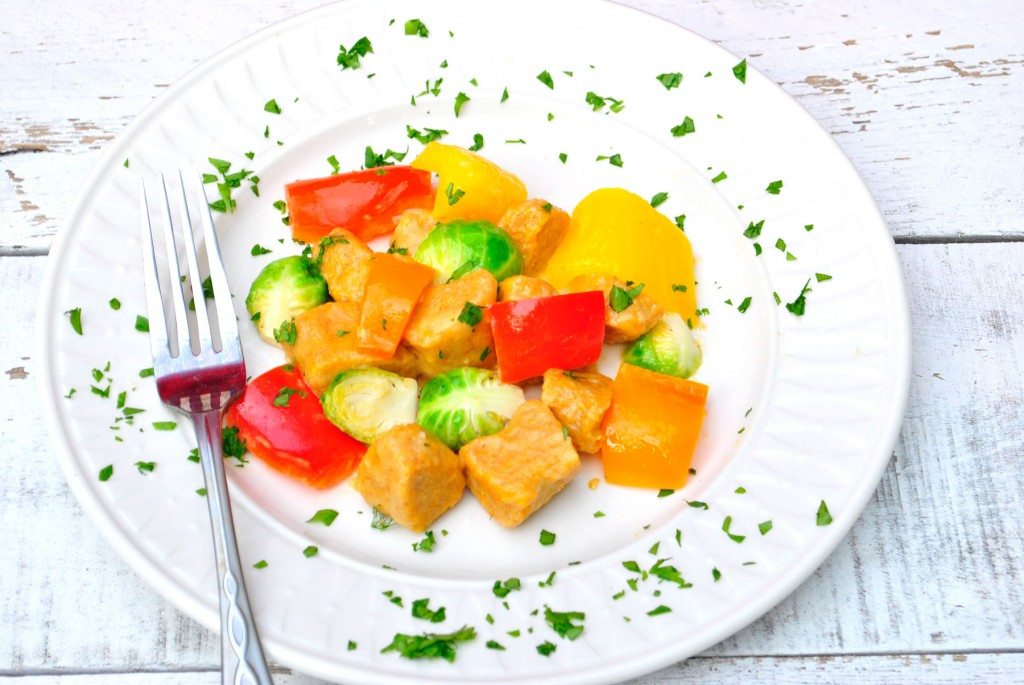 I have been blessed with a gift.
A gift given to me by the big man upstairs and sprinkled throughout the generations of my family.
I'm not sure what to call it...instinct...intuition...luck...witchcraft...
Whatever it is, it has helped me out of many a debacle while slaving away in the kitchen.
I'm really not trying to toot my own here (aaaoooga...aaaoooga), but I can't help but feel as if I really do have a sixth sense when it comes to food and what works well together and what doesn't. I have a knack for throwing things together in the kitchen and having them turn out amazingly well.
Like, so well it even surprises me.
This recipe is a product of this gift, and is a perfect example of how my mind takes over whenever I am in a bind.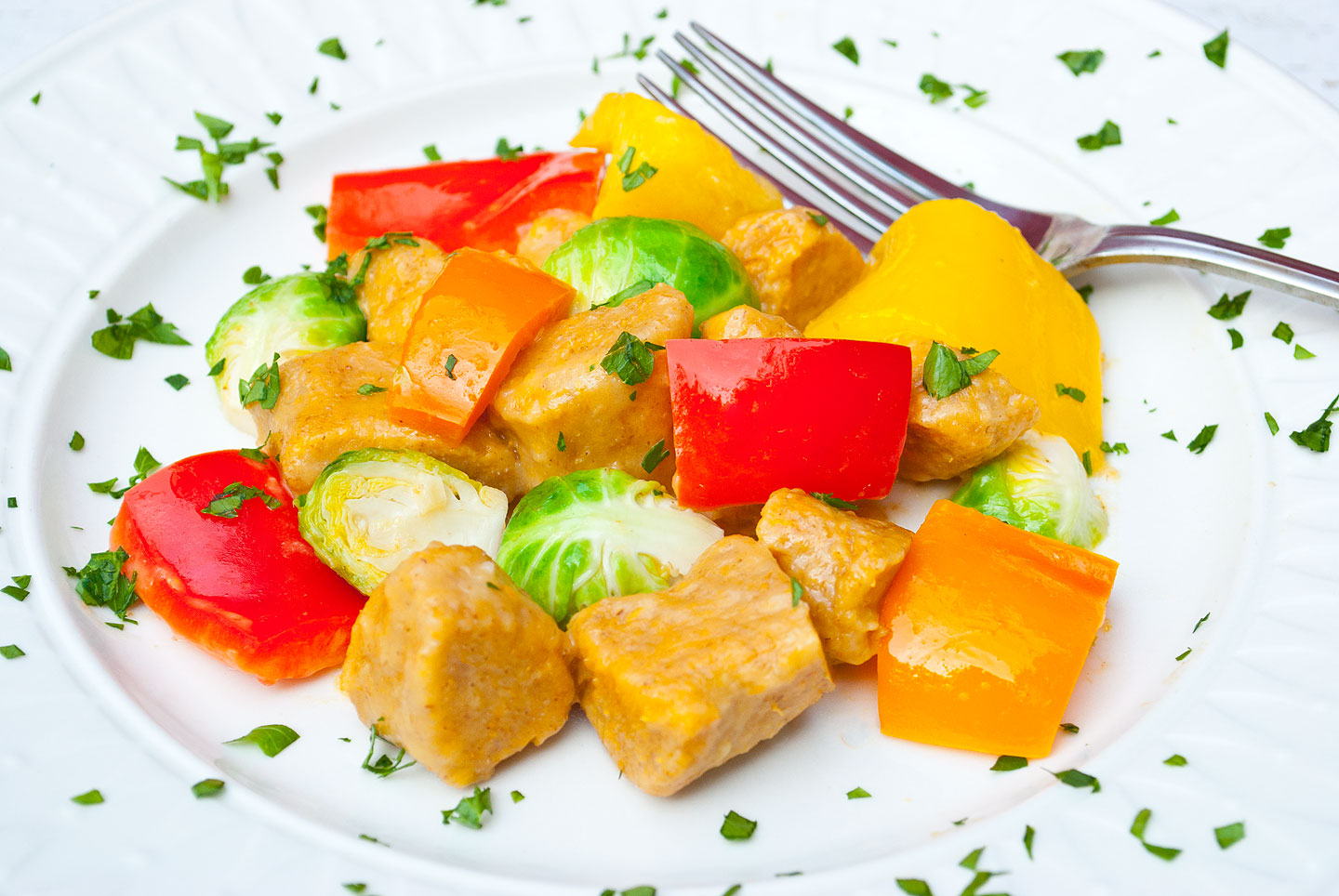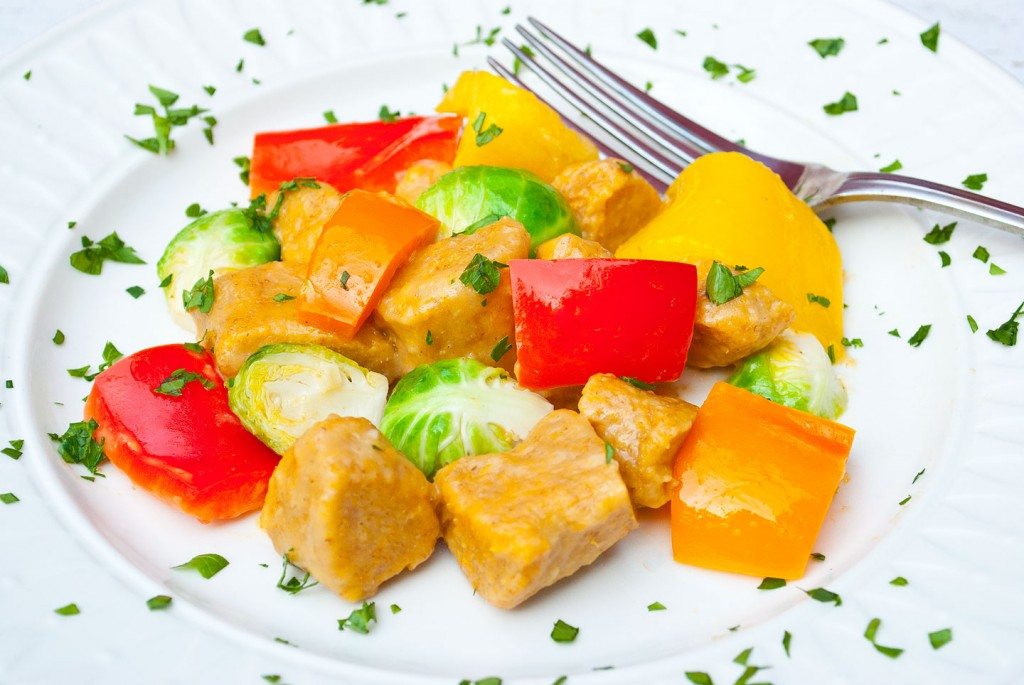 I'm not the only one in my family who can do this either. I know both of my parents do it, my brother does it, my cousins do it, and my aunts do it too.
I like to call it a gift because, quite frankly, that's exactly what it is. I truly feel blessed to have this ability whenever I run into a problem like I was faced with last night...which happens all.the.time.
Since it is the 4th of July and we are attending celebrations in both North & South Carolina for the next several days, the hubs and I decided to try not to go to the grocery store for the week and instead use up whatever we had in the freezer/fridge to make our meals.
I had one large sweet potato that needed to be used, and I asked my mans what he thought I should do with it. Without a bit of hesitation he said he wanted sweet potato gnocchi.
What a great idea!
I was super stoked not only because I have always wanted to try it, but also because I have never made gnocchi before either.
So, I did some research and finally settled on a recipe I really liked which you can find at The Noshery. As usual, I changed up some things to my liking.
Especially one ingredient.
One absolutely crazy component that was in no way even close to considering resembling the original ingredient the recipe called for.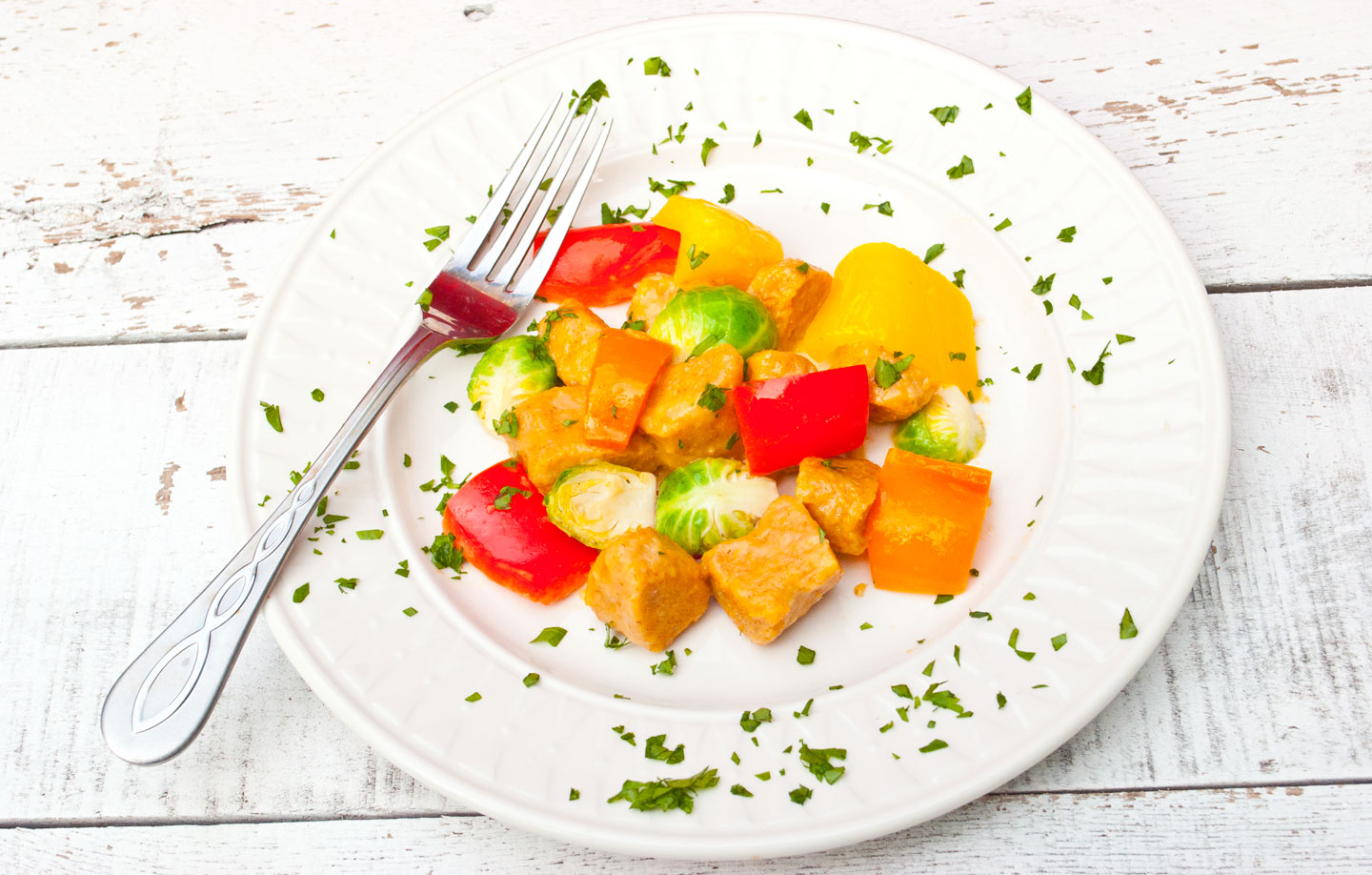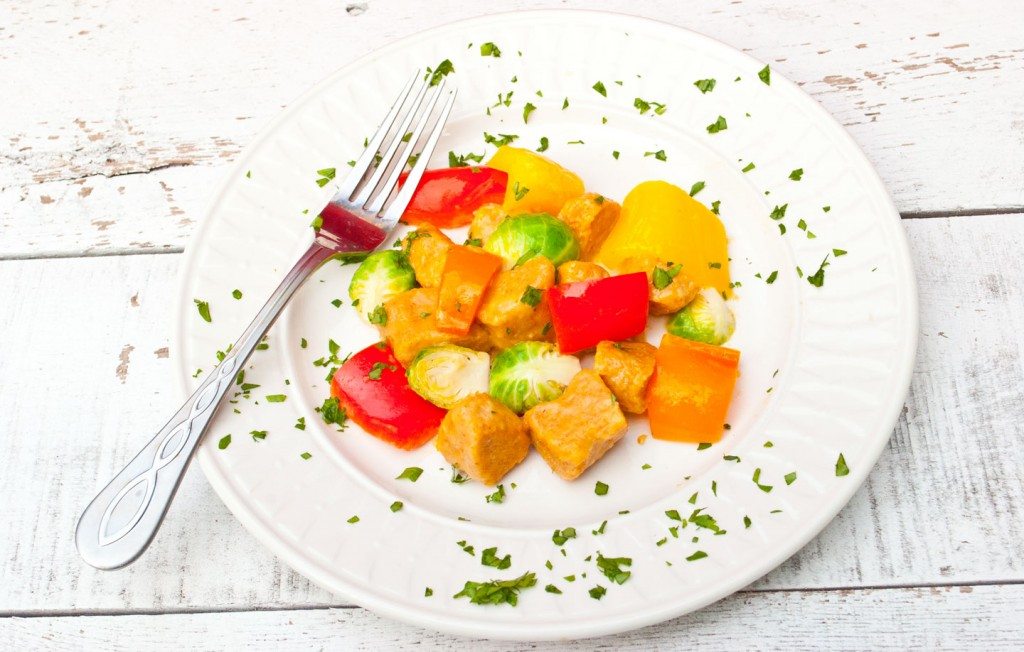 Clearly, I have no patience because I just kind of skimmed over the basic idea of the recipe without actually looking at the ingredients I was going to need.
Oopsie.
So, when I was right smack dab in the middle of my zone and happily measuring away at the ingredients, I came to the part that clearly stated "6 oz. Ricotta Cheese" and I had to do a double take.
Shi....nanigans I did not have ricotta cheese.
Oh, no!!! What was I going to do?!? I immediately started scouring my cabinets and pantry looking for something I could use.
Ugh, nothing.
Then I opened the refrigerator door and a blinding white light spilled out from the abyss and sparkling silver fairy dust erupted from the heavens and was lightly sprinkled over the magic ingredient that was singing to me in sweet angel song.
Hummus.
I know it's insane and is an incredibly strange ingredient to be thrown into gnocchi on a whim, and I'm sure Giada de Laurentiis would explode out of her too tight shirt and attack me like the Hulk if she knew what I had done, but I just *knew* it was going to work.
And by golly...it not only worked...it worked *brilliantly*
This gnocchi is so light and fluffy you'll feel like you're eating a sweet potato pillow (which is essentially what it is). It's not gummy, not sticky, not too chickpea-y, and when served with a light sauce it is the perfect meal to eat on a hot summer day. The hummus adds an incredible amount of flavor without being overbearing and it is *so much healthier* than eating a giant glob of tasteless ricotta cheese.
Not with me?
Think about it like this...if Katie can make CHOCOLATE CHIP COOKIE DOUGH DIP with a can of chickpeas and people swoon over it and go crazy because it is so inventive and delicious (which is completely justified BTW b/c that junk is da bomb) then I can absolutely get away with throwing hummus into my gnocchi 😉
Now that I'm finished so humbly talking about myself, I want to give a shout out to the men and women who fight for our country. On this 4th of July remember that if it wasn't for them, we wouldn't have the ability to hone our gifts and practice in our kitchens on a daily basis in the first place. The servicemen and women of our country deserve to be recognized on this most special of days so, if you happen to see one, give them a big thank you and a high five for fighting for our freedom for us. Happy birthday, America!!!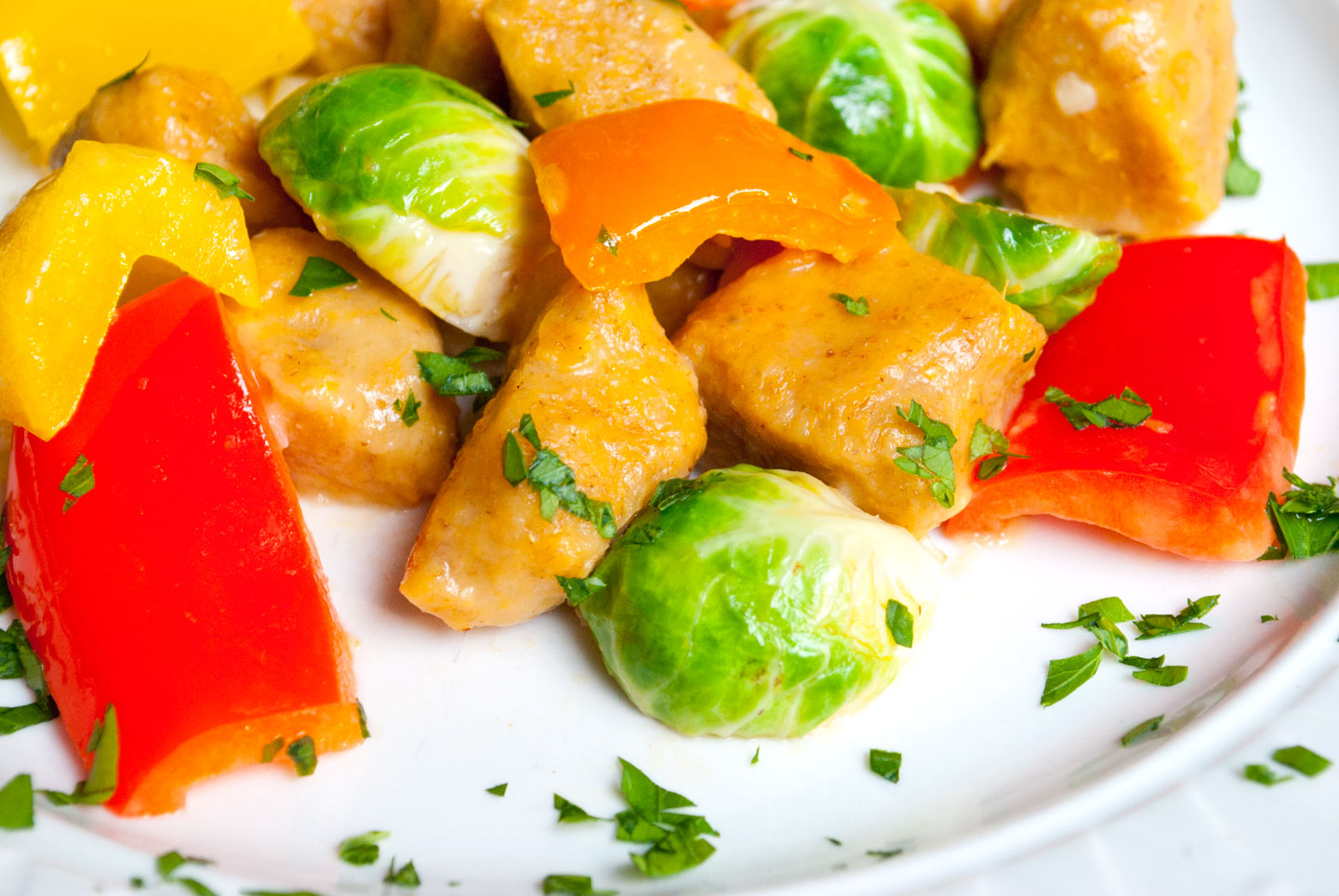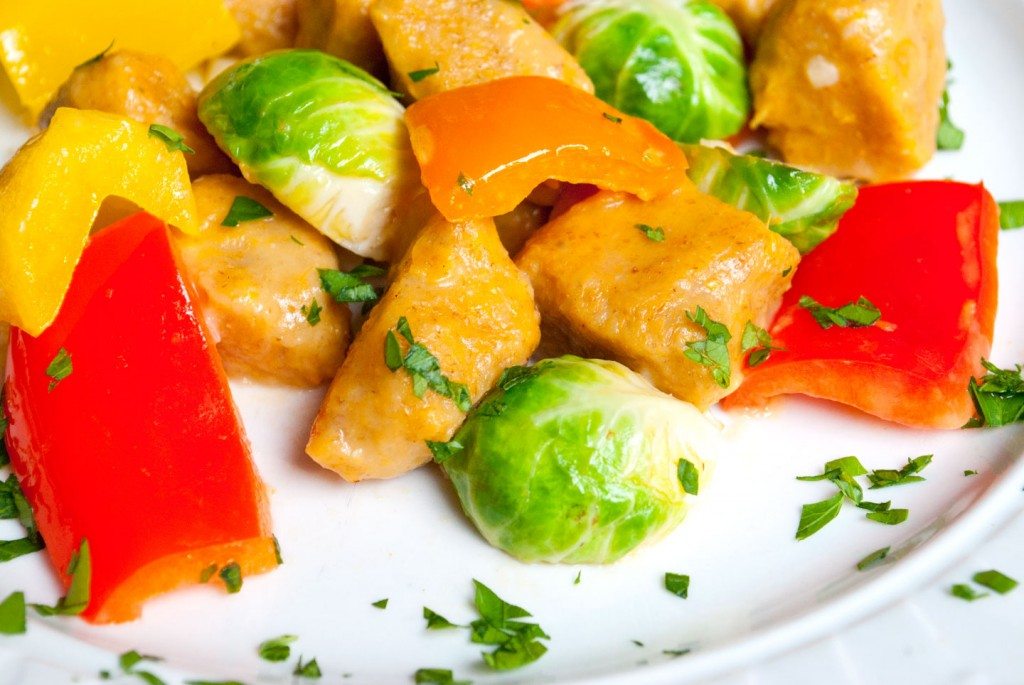 Note: Don't need the whole batch? This gnocchi freezes beautifully! Cook as directed and then spread in a single layer on a parchment lined cookie sheet. Once frozen, remove from the cookie sheet and place in a freezer bag until ready to use. To cook, throw into a pot of salted boiling water until they all rise to the top!
Getting to know you...
Are you able to sub ingredients in a recipe on a whim?
Have you ever made gnocchi before?
Do you ever sub with crazy ingredients?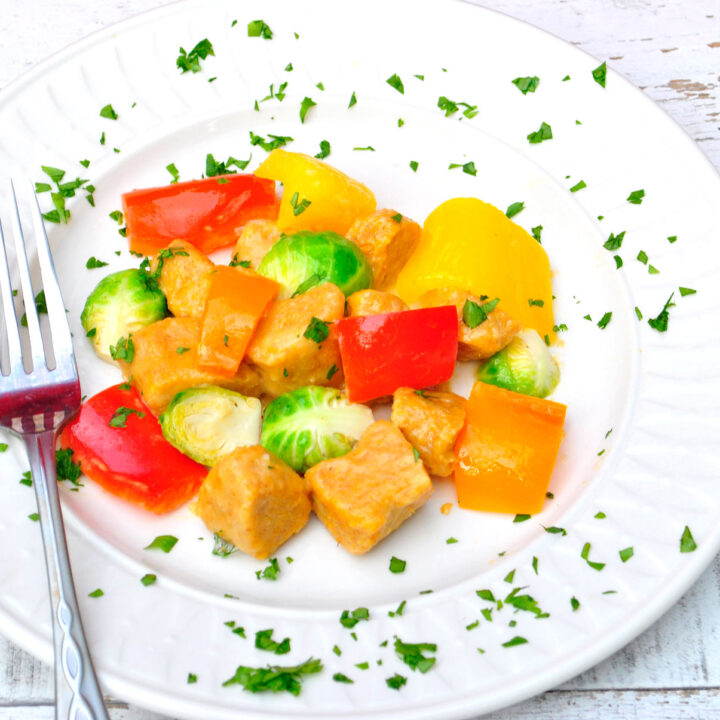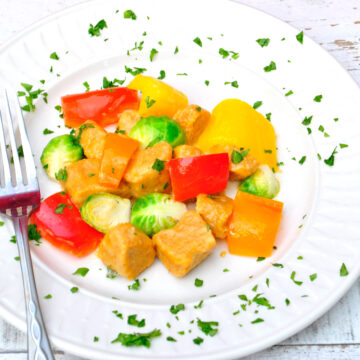 Sweet Potato Gnocchi Sauté
Fluffy puffs of sweet potato heaven are mixed up with a very surprising ingredient
Print
Rate
Ingredients
For the Gnocchi:
1

large sweet potato

about 1 lb or so, washed and dried

6

oz

hummus of your choosing

I used ½ 40 spice & ½ roasted garlic

¼

cup

freshly grated parmesan cheese

1

tablespoon

packed brown sugar

1

teaspoon

salt

plus several pinches more for the water

¼

teaspoon

freshly grated nutmeg

¼

teaspoon

cinnamon

1 ½

cups

whole wheat flour
For the Sauce:
4

tablespoon

Light unsalted butter

1

medium red bell pepper

chopped

1

medium yellow bell pepper

chopped

1

medium orange bell pepper

chopped

1 ½

cups

Brussels sprouts

halved

1

garlic clove

minced

starchy cooking liquid from gnocchi

Juice of one fresh lemon

zest of one fresh lemon

1

tablespoon

fresh flat leaf parsley

chopped

1

tablespoon

fresh basil

chopped

freshly shaved parmesan cheese

optional
Instructions
For the Gnocchi:
Pierce the potato with a fork on both sides, wrap in a damp paper towel, and microwave until cooked through, about 5-7 minutes. Remove from skin and let cool, slightly.

In a large bowl, mash together the cooked potato, hummus, parmesan cheese, brown sugar, salt, nutmeg and cinnamon.

Add in the flour, a ½ cup at a time, until a soft dough forms.

Put the dough onto a floured surface, form into a ball, and cut lengthwise into three even sections.

Starting in the middle and working your way out, gently roll eat section into a long thin roll.

Cut each roll into bite size pieces and transfer to a cookie sheet lined with parchment paper.

Bring a large pot of water to a rolling boil.

Once boiling, add several large pinches of salt, stir, and add in ¼ of the gnocchi. Cook until the dough rises to the surface and is soft and tender, about 5-7 minutes. Transfer onto another cookie sheet that has been lined with parchment. Continue cooking the gnocchi in batches. *VERY IMPORTANT NOTE: RESERVE 2-3 LARGE LADLES OF THE STARCHY COOKING LIQUID.
Put it all together:
Melt butter in a large skillet over medium-high heat. Add peppers, Brussels sprouts, and garlic and sauté until slightly golden brown and tender. About 3-4 minutes.

Add the gnocchi to the pan and saute until lightly golden brown, 2-3 minutes. Slowly add in 1-2 ladles of the cooking liquid and simmer until the water reduces by half and a sauce starts to form.

Add another ladle of water and reduce by half again if veggies aren't cooked to your liking.

Once veggies are cooked, add the lemon juice and zest, the remaining butter, and salt and pepper to taste.

Stir until the butter is melted and finish with the fresh herbs and parmesan cheese.

Enjoy!
Notes
*WWpts= 6 pts per serving* *WWpts+= 7 pts per serving*
Nutrition
Serving:
1
g
|
Calories:
298
kcal
|
Carbohydrates:
42
g
|
Protein:
10
g
|
Fat:
10
g
|
Fiber:
9
g