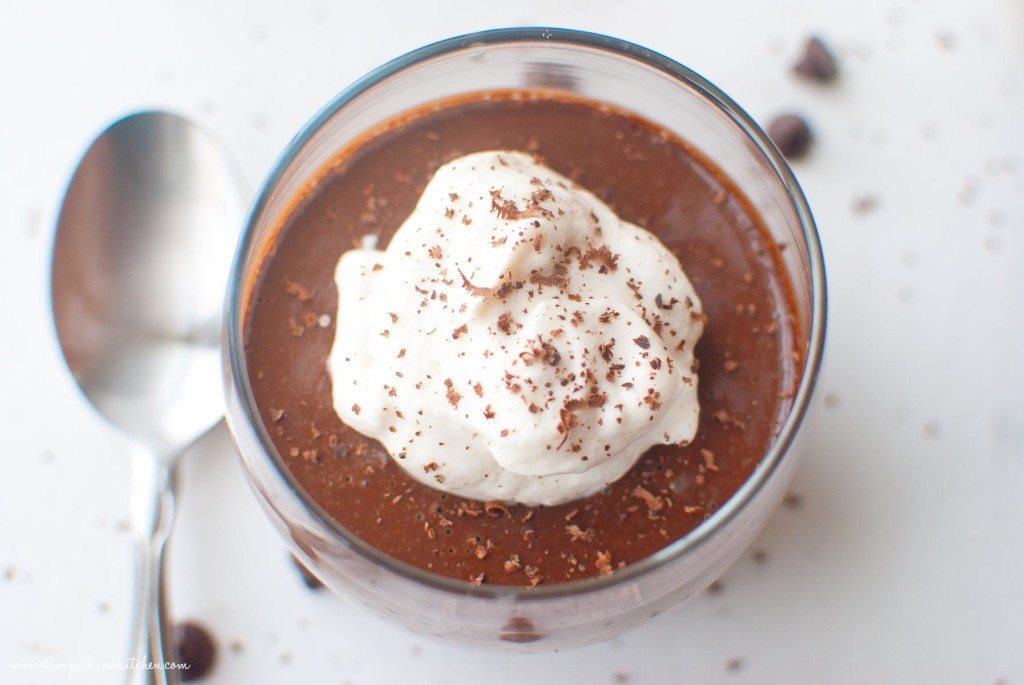 Excuse me while I wipe away the drool dripping down my chin.
No bake Bailey's and coffee pots de crème, y'all. Bailey's and frickin' coffee frickin' pots de crème that only have 5 ingredients!!!
Add this to the list of my top five best recipes of all time.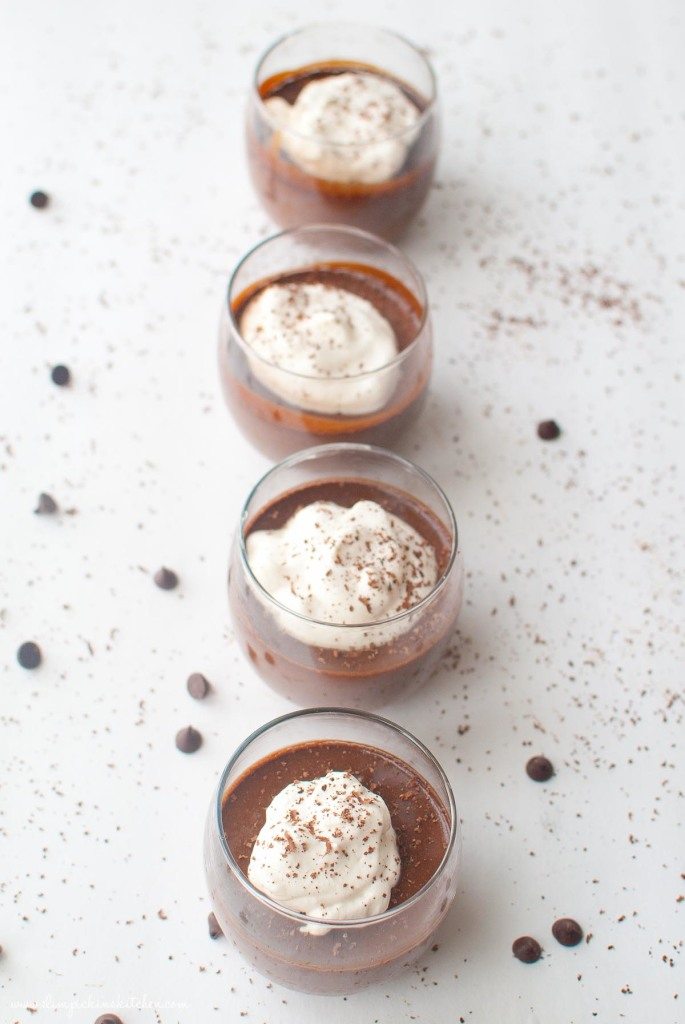 A few years ago I fell in love with this woman named Ree Drummond. You know, the Pioneer Woman? Yeah, you may have heard of her. Anywho, one day I was watching her show on the Food Network and she made a super fancy, super special supper for her dad. The highlight of that meal was the brandy pots de crème she made for dessert.
They were so swanky and so elegant…and she made them in her blender!
I flipped my lid and vowed that I would make my own version as soon as humanly possible, and that's exactly what I've done for you today.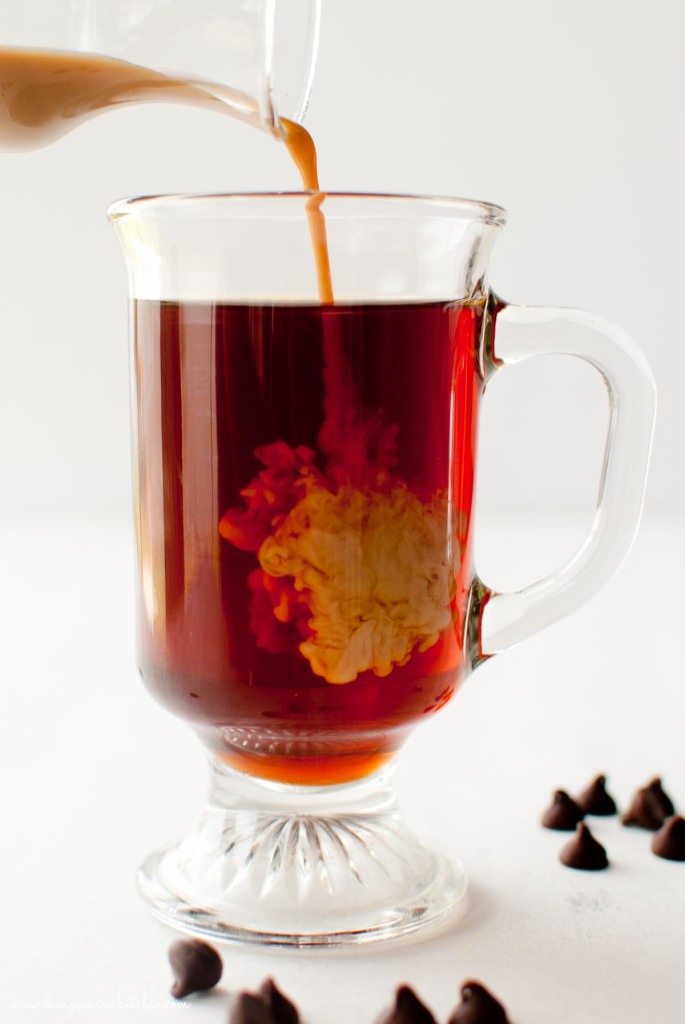 The coffee that I used for the pot de crème was way better than the one I used for the photo.
I mean, that looks more like tea doesn't it? *Shudders* I loathe coffee that you can see through. I feel like it's a sin or something. When I used to work as a sales assistant, the people in my office made the weakest coffee on the dang planet. Not even kidding there was this one lady who would put, like, maybe 3 tablespoons of ground coffee in the filter and fill the pot with water as high as she could fill it, and I'd be all like…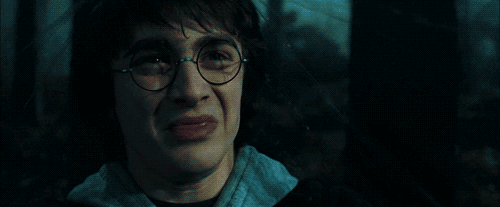 I mean, why even make coffee if you can see through it?!? So, as soon as that woman started heading back to her cubicle , either myself or the guy I worked for would immediately go back into the kitchen, dump half a pound of coffee into the machine and make a super rich, super dark pot of fresh coffee all to ourselves. It was so dang good and was truly one of the highlights of my days in that godforsaken hell hole of an office.
These no bake Bailey's and coffee pots de crèmes will also be a highlight of your life.
They are so rich and so velvety and so elegant that they will be the perfect dessert for your snazzy holiday dinner parties. They will make all of your family and friends swoon and squawk about how fantabulous you are and how totes jelly they are of your cooking skillz and, if you make if for your crush or significant other, you best believe you will be getting some good lovin' under the mistletoe.