🙂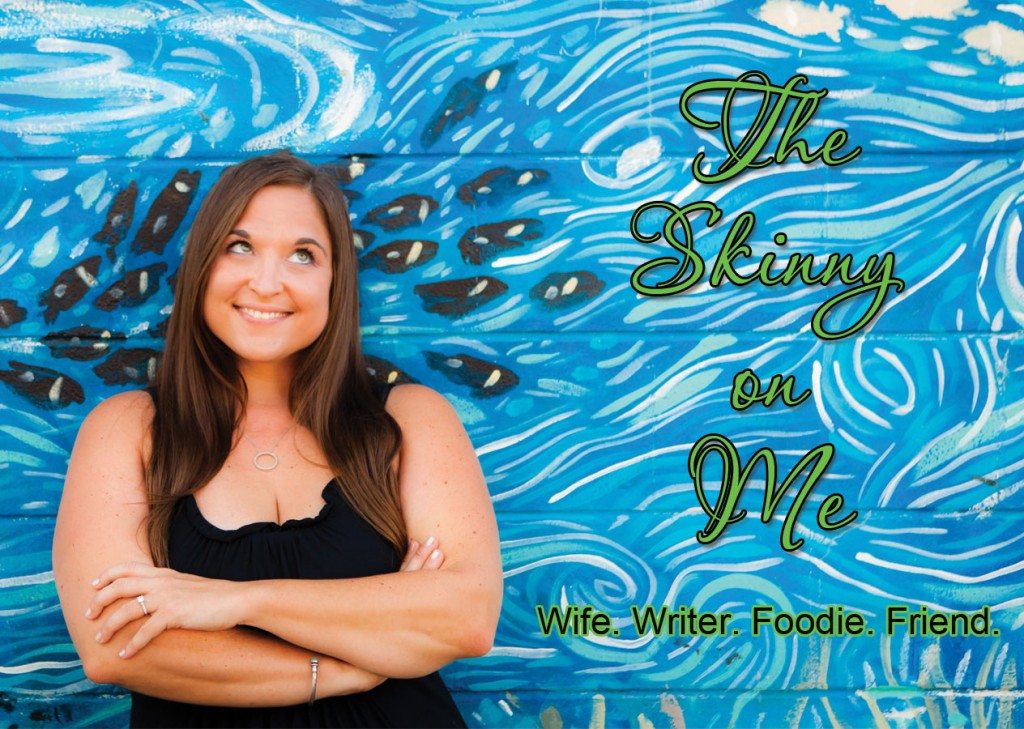 Whew!
I had so much fun, but I'm so glad it's over!
And sooooooo glad we have a week of rest in between because next week is MY birthday week. Yay!!!
Today I'm going to give you a recap of a few of this past week's activites...
First off, on Sunday, we went to the beach. It was an absolutely gorgeous day, and we are lucky enough to live only 20 minutes away, so this will definitely be a mandatory summertime activity (like it usually is).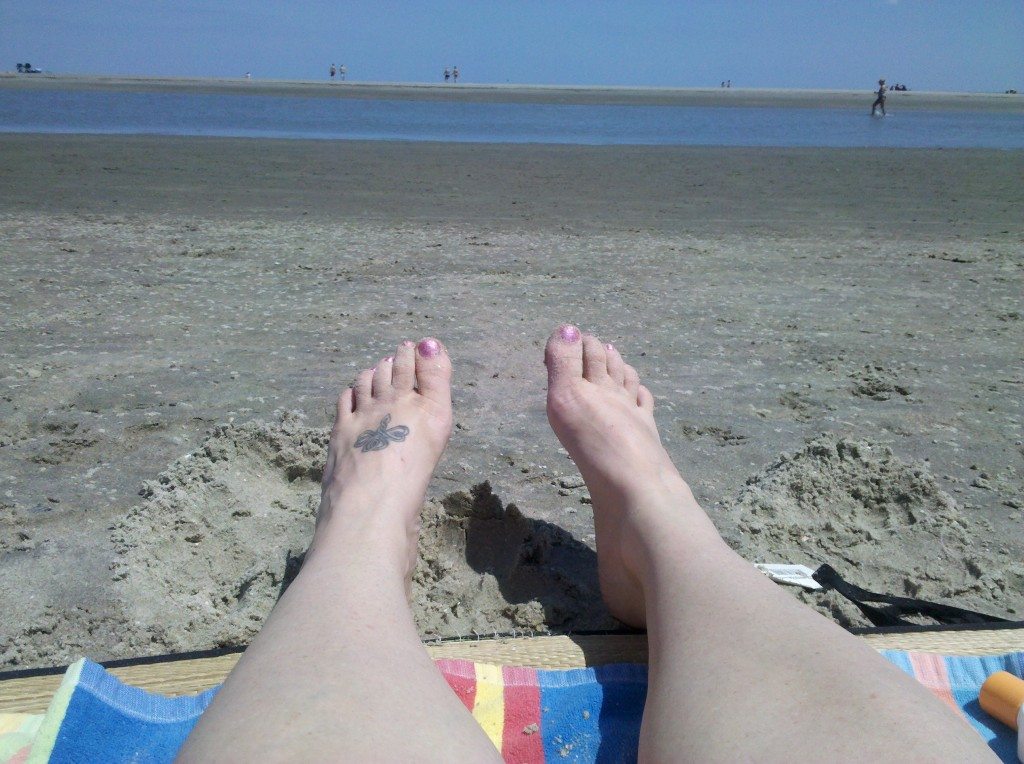 After the beach, we went to this awesome burger joint called Poe's Tavern that is themed around the famous Edgar Allan Poe. The restaurant is always super, super busy so we rarely go, but we lucked out this time and got a perfect table right outside so we could people watch while we waited for our food.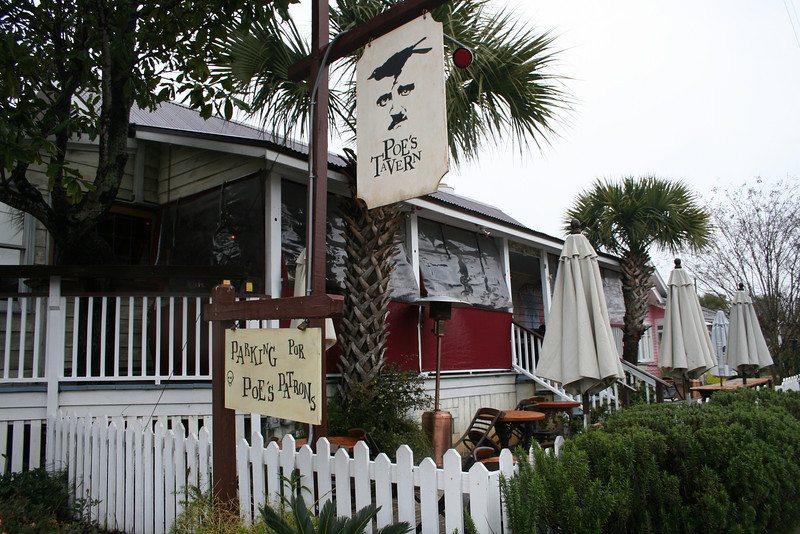 I ended up getting a sesame seared tuna salad with dried cranberries, scallions, a citrus-ginger jicama slaw, and a mango-lime viniagrette. Is was *awesome*
P.S. Please excuse the quality of some of the pictures! I only had the hubs camera phone with me.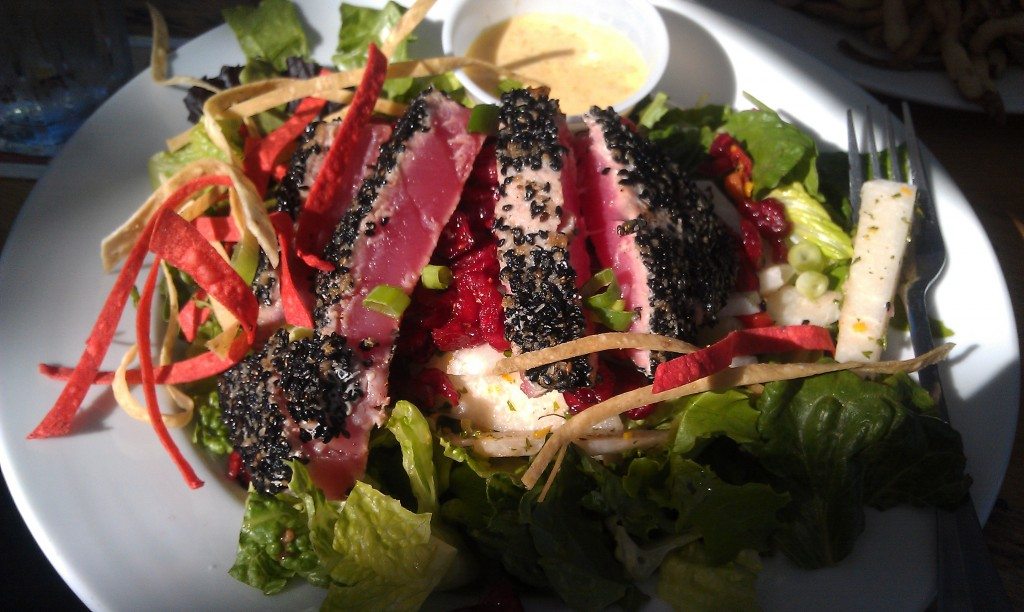 Monday was a rainy day, so we didn't really do anything but catch up on laundry and snuggle with our kittles cattles.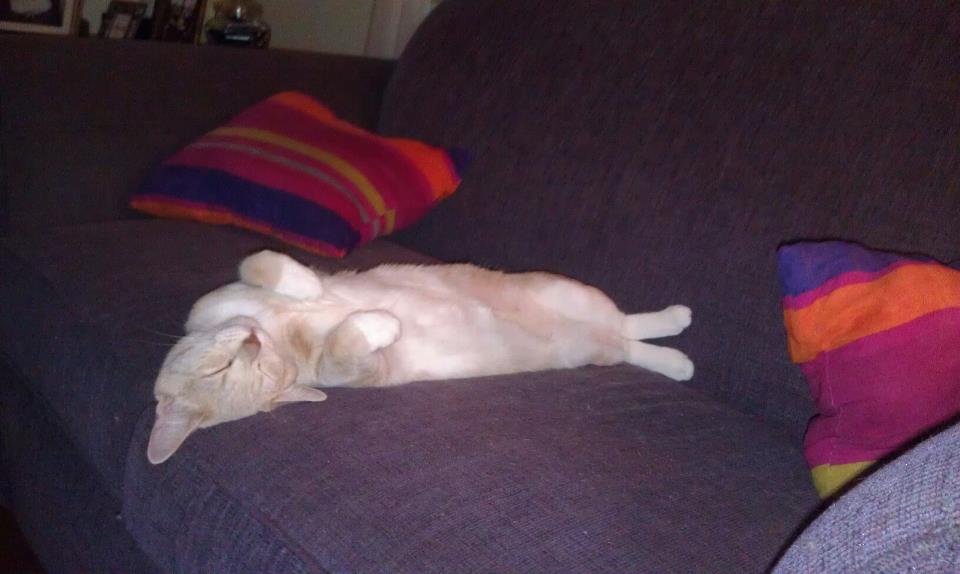 On Tuesday I had to work, so the hubs had himself a "man" (*rolls eyes*) day. He went and played disc golf at the track in our neighborhood, and then ended up meeting a new friend. Then the new friend made one wrong move and fractured his hip while he was driving a disc to the basket. So sad and scary!!! Feel better, new friend!
After that, the hubs went to the angel oak which is a 1,500 yr old magnificent site to see...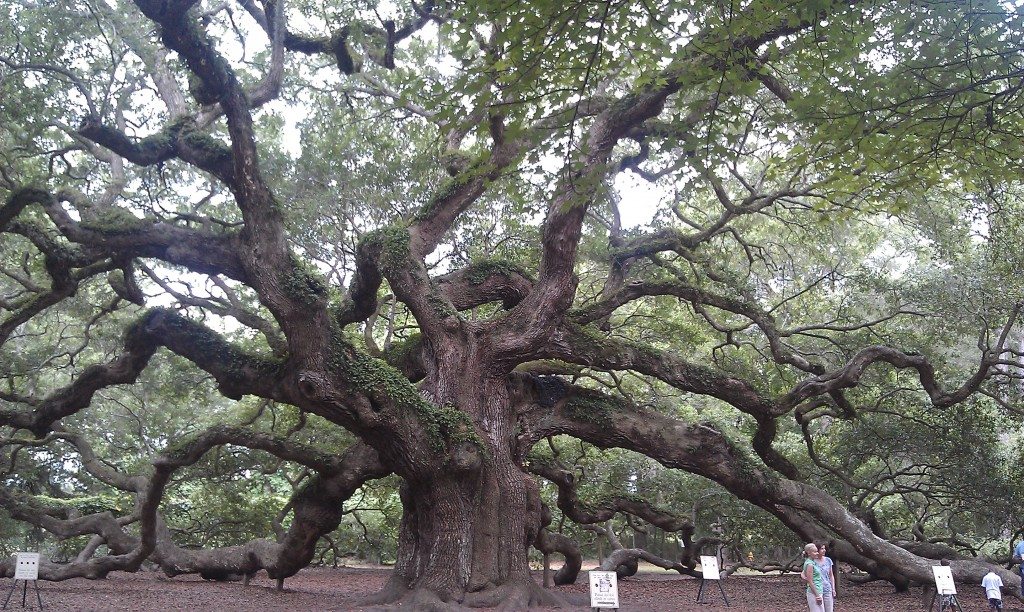 And then he went to a local county park to go kayaking 🙂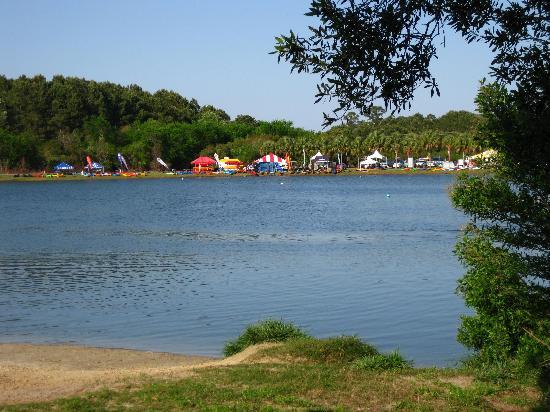 I can't remember what we did on Tuesday night.
*EDIT*: I texted the hubs and he told me we didn't do anything on Tuesday except watch movies...which I'm assuming were horribly written yet incredibly addicting dance movies that my hubs can't seem to get enough of. PS. If he could be anything in the world, he would be a back-up dancer for Michael Jackson. He wouldn't even need to be the lead dancer...no, no...a normal, unnamed back-up dancer would be just fine. He's humble like that <3 *End Edit*
Wednesday was a super busy day. We woke up with a day full of plans just to have them completely ruined by rain (hurricane season has started)! 
Luckily, the rain finally cleared up and we were able to have our day of fun, it just started a wee bit late.
We went downtown because the Spoleto Arts Festival was taking place, but we made a stop at my most favoritest place of all time first...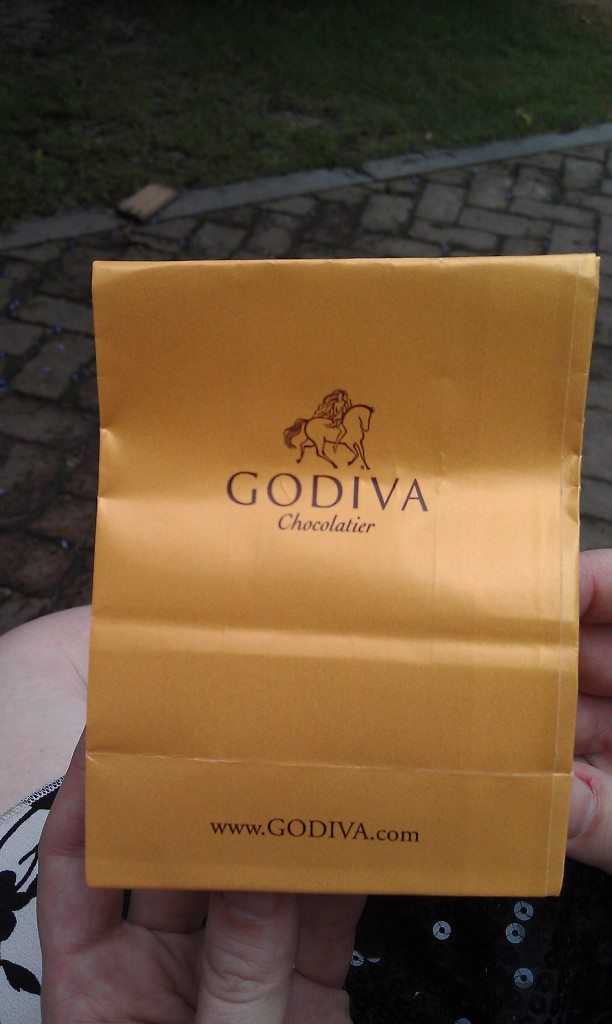 I love going there and picking out a few chocolates to nibble on, and that is exactly what we did! The pictures are (again) on the hubs phone which was acting a donkey when I tried to download them, so I only have a few here. I'll add the others when he gets home from work.
We picked three truffles...Chocolate Eclair...Pistachio...and hazelnut lemon cream...droooooool....the chocolate eclair was ok, but  the pistachio and hazelnut lemon cream were simply exquisite. They were the perfect mixture of chocolately, velvetly goodness XOXO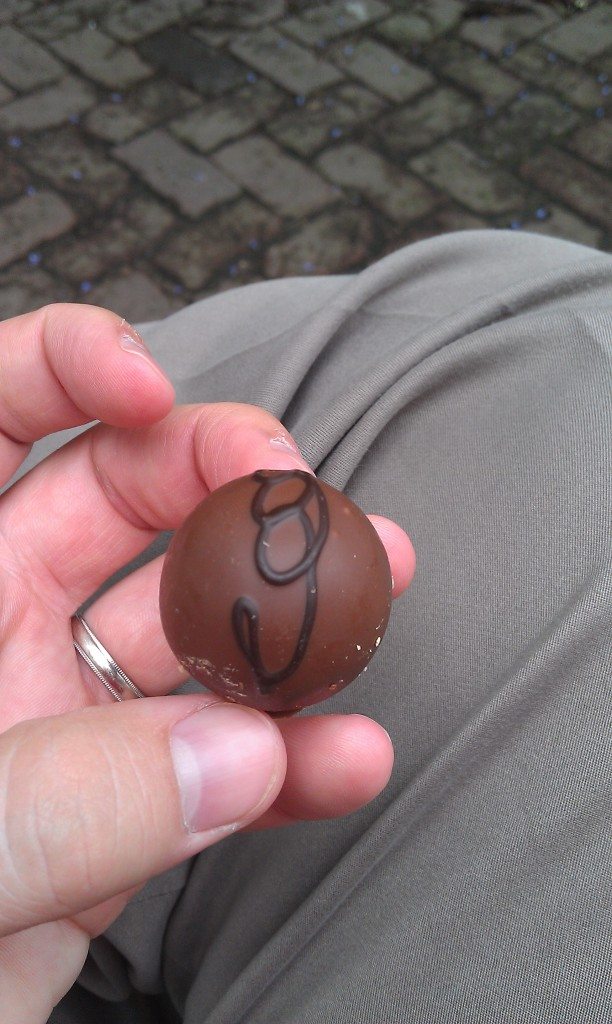 We sat down on a bench in the beautiful Marion Square surrounded by trees and Carolina wrens, eating them while taking in the beautiful scenery.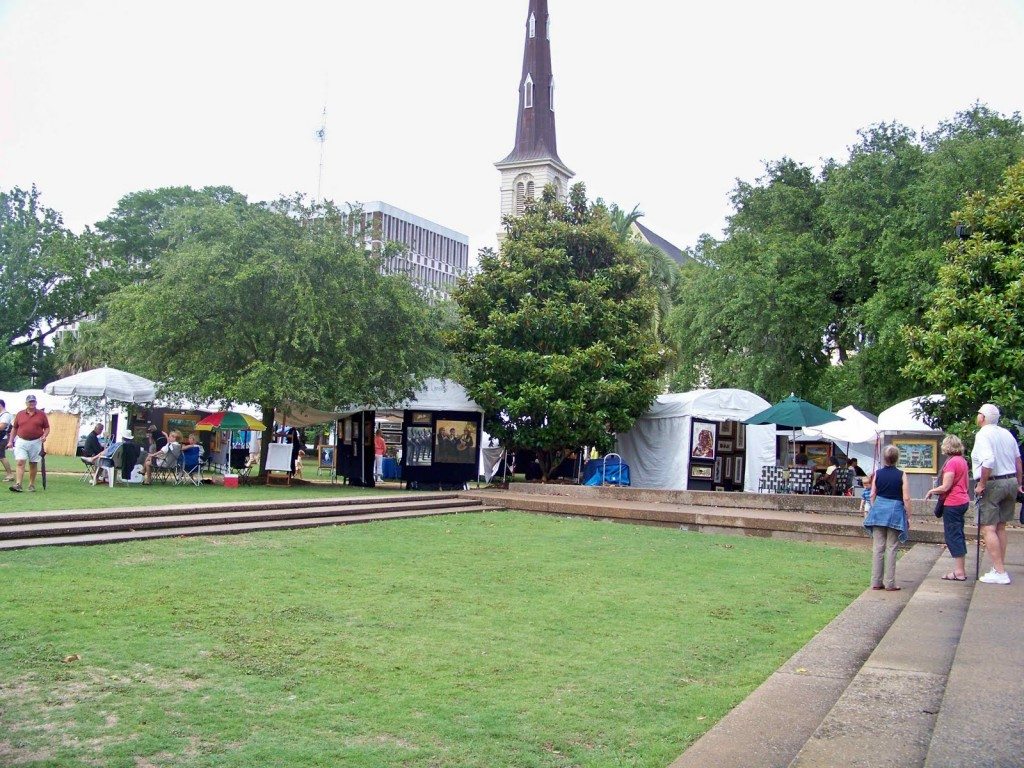 Then we strolled through the park and looked at all of the fantastic (and incredibly expensive) artwork on display.
After lunch and frozen yogurt (I completely forgot to take pictures!!!! *face palm*) we went to see a concert where my friend was headlining. She is an incredibly amazing trumpet player (who travels the world with Michael Bolton!!!), and we were lucky enough to catch her first headlining gig in town! It was great being able to be there to support her! Check out her website here.
On Thursday, the hubs finally went back to work, and I tried to catch up on True Blood my blogging, and then when he got home we went straight to a Riverdogs baseball game, which is our local semi-pro team.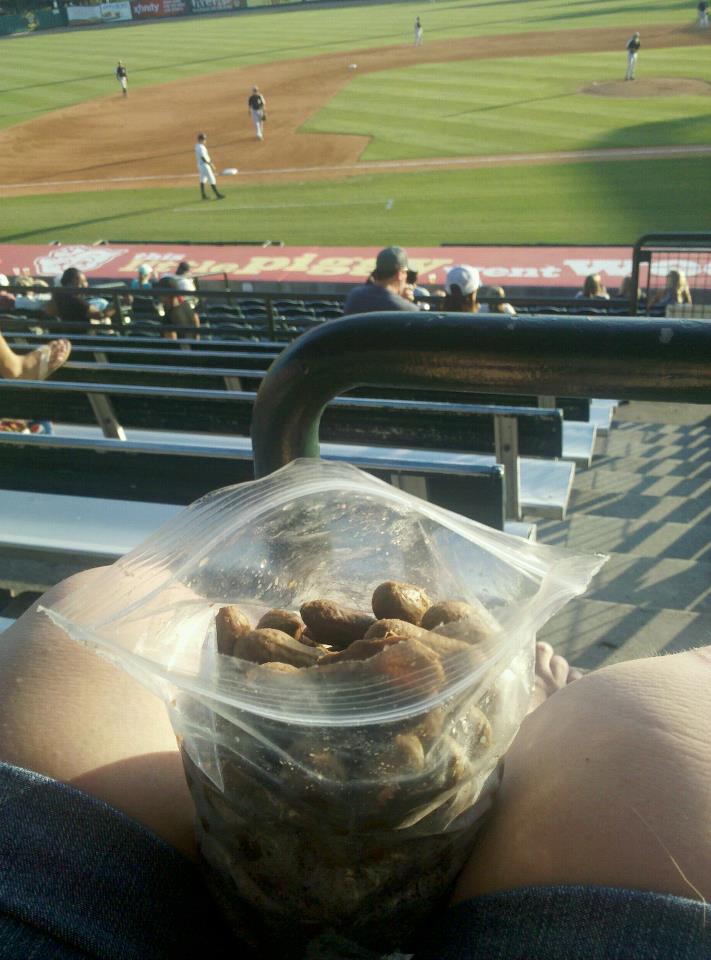 Boiled peanuts and baseball hot hiney pants, who can ask for anything more?!?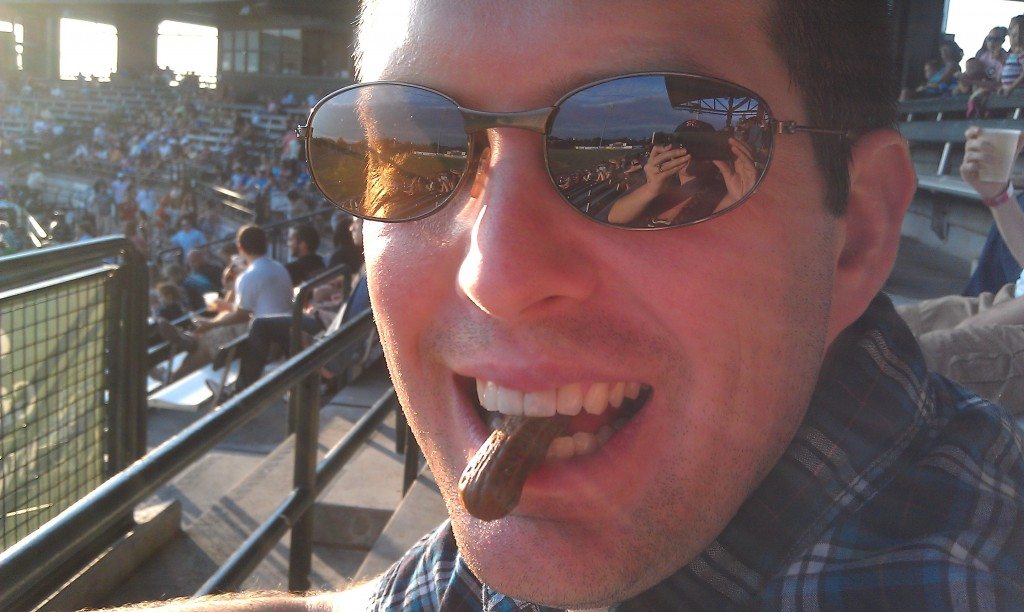 Friday night was my niece's b-day, so we had supper with the fam then went back to my brother's to open presents. The hubs got some too!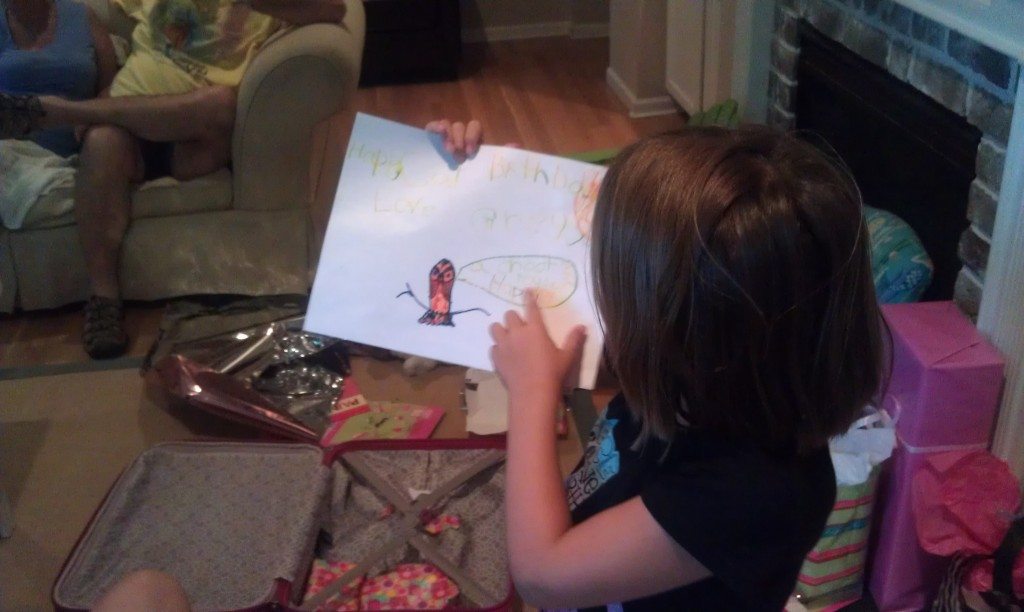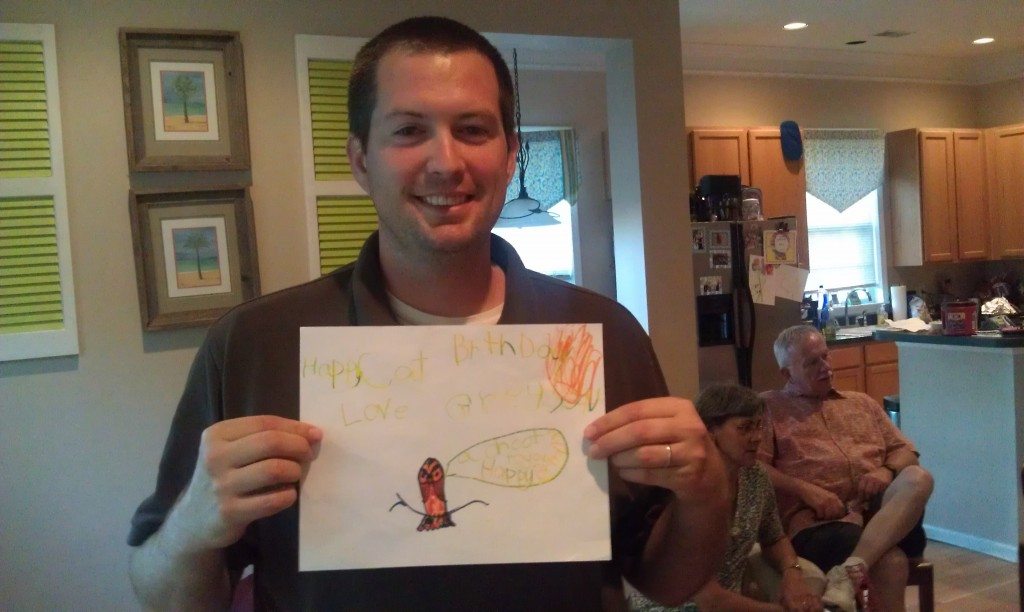 Greyson made her uncle a birthday card with an owl on it (I am obsessed with them), which we thought was incredibly fantastic for a six year old to do!!!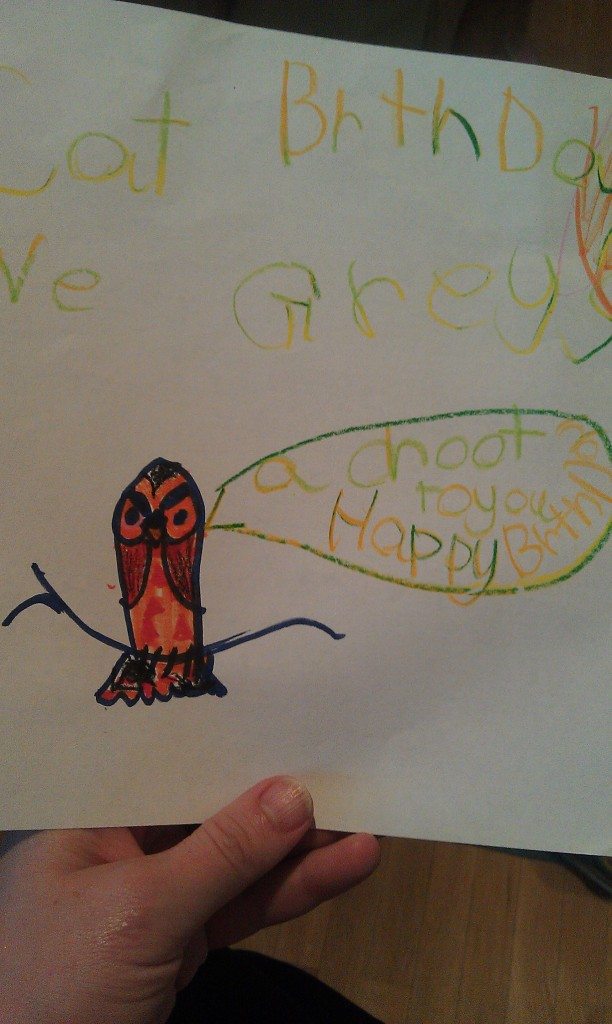 Then the hubs opened the coolest, most incredibly perfect gift for my MJ obsessed husband that I have ever seen! A can of Pepsi with an image of Michael Jackson on it that said "The King of Pop!"
Pure perfection, mom. Pure perfection!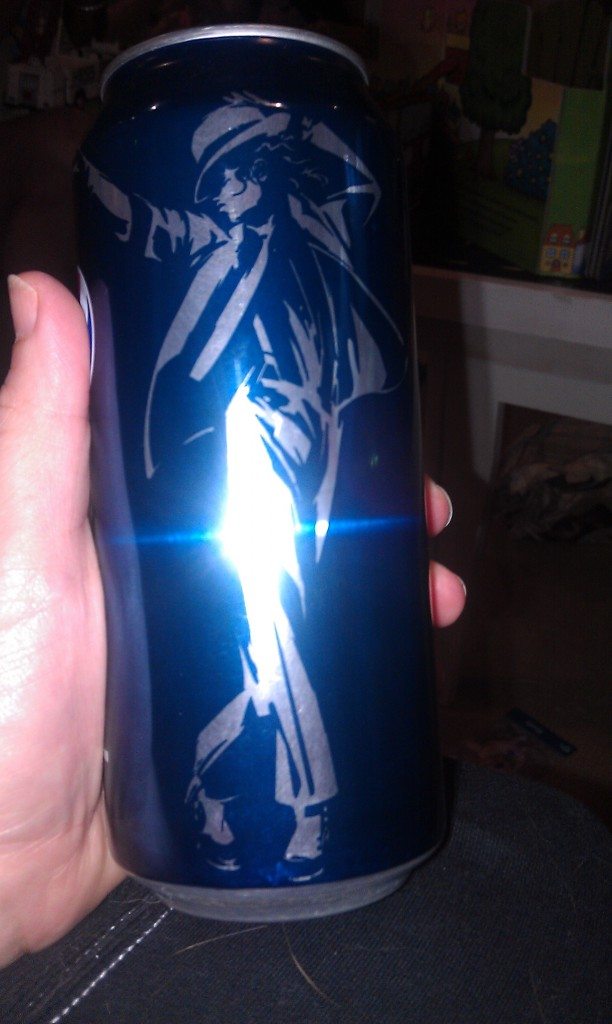 Getting to Know You...
What do you like to do on your birthday?
Do you celebrate all week like we do?
What's your favorite MJ song?