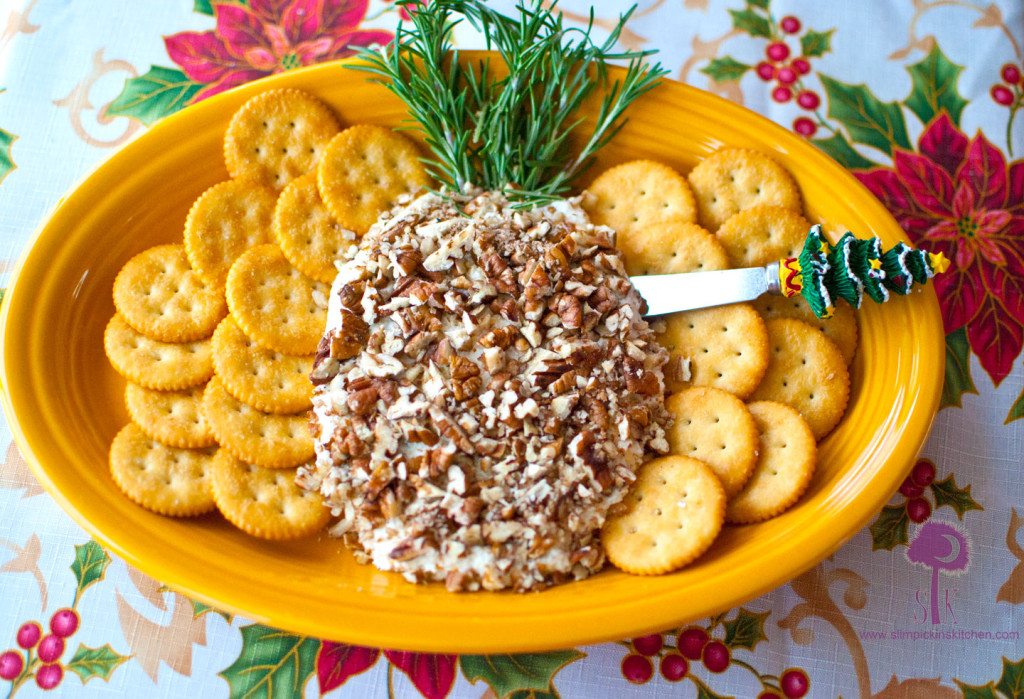 I've got two pretty amazing party food recipes prepared for this week, and this is the first of the two.
Who knows...maybe I'll throw in three?
It really all depends on how I'm feeling.
Like right now? I'm not feeling great at all. In fact, I feel like death, my mind keeps reeling, the room keeps spinning, and I'm almost 100% certain that I've somehow contracted rabies.
Hey...it could happen.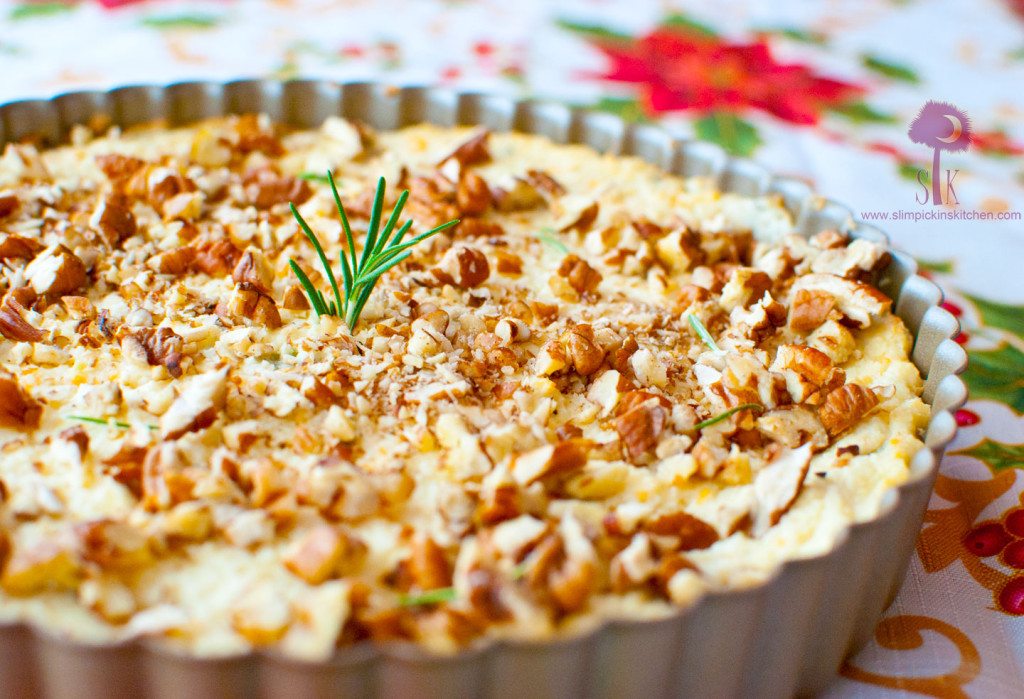 I fell asleep watching an episode of I'm Alive! on Animal Planet last night, and it was about a young high school student who contracted rabies after being bitten by a bat....in church...during the day.
Did you know that rabies is incurable?
Yeah...note to self...if you ever get bitten by a bat during the Sunday morning sermon, chances are that thang ain't right and you should probably get yourself to the doctor A-SAP or you're going to have to be put into a medically induced coma and take the risk of having your body's immune system try to fight the virus that may or may not work...
Just sayin'...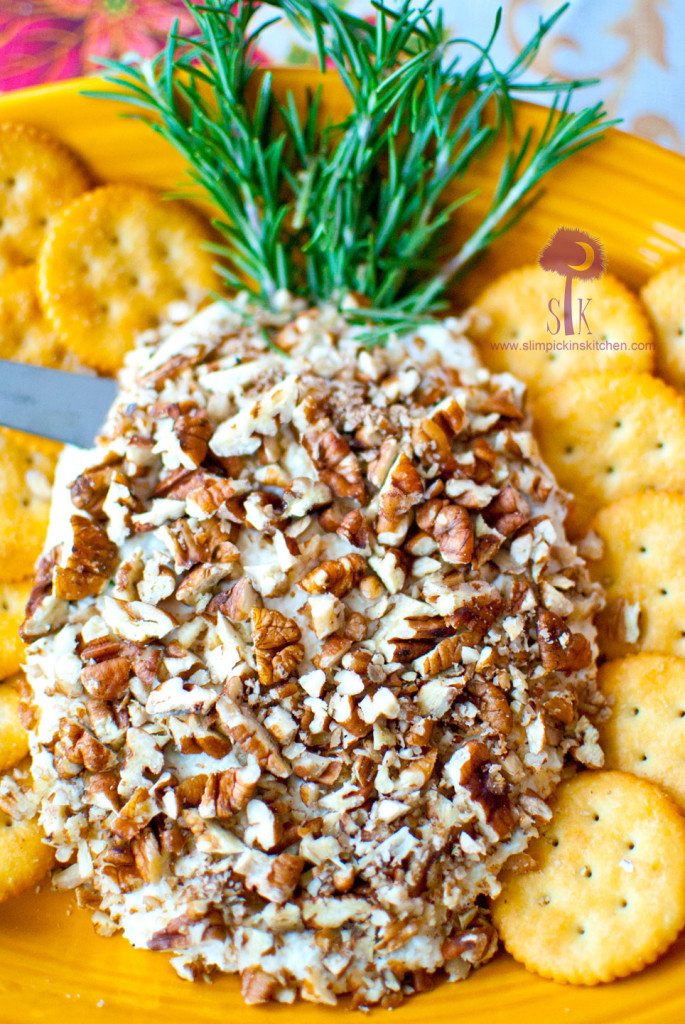 I bet this dip could cure rabies.
I know it can definitely cure a case of the wintertime blues.
I have been sitting upstairs alone in my bed for close to a week now, and I'm about ready to pull my hair out. Ever since passing our real estate exam I've been ordered to "rest" so I can try to recover from this dad blame mono while my husband gets to leave the house to "train" while sending me pictures of 89 cent Butter Pecan ice cream cones and funny pictures of his brother's cat.
Yeah...it's marvelous I tell you.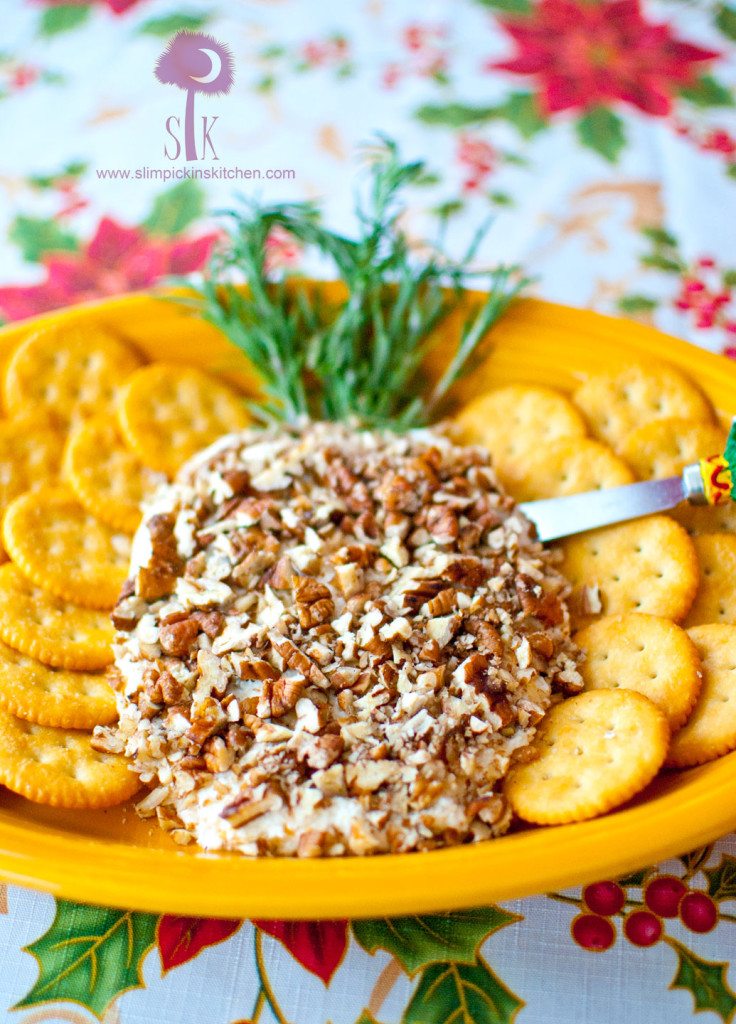 He then wonders why I'm fuming mad when he walks in the door...
Ugh. Men.
Anywho...this dip really is delicious, and I first had it several years ago when my sister-in-law made it for one of the raging parties we used to throw. So.much.fun.  I *adored* it then and my best friend made it again for my first wedding shower. I'm pretty sure there wasn't any left at the end of that party either.
Today's recipe has been seriously lightened up, and I was absolutely shocked when I figured the nutrition information. I actually checked it then re-checked it to make sure I wasn't missing something when I was plugging in all of the ingredients. This can also be made gluten-free, is low in sugar, and makes a GIANT batch so you can make it once and take it to four separate Christmas parties if you want!
This spread is definitely a crowd pleaser and can be served either cold or warm. I tried it both ways and preferred it chilled, but it is also still in the 70's most days around these parts so there's that...and I'm sure it has nothing to do with the fact that I'm completely impatient and don't want to wait for the dang cheese to bubble and brown before I can stick my dang cracker in it.
Call me crazy...but ain't nobody got time for that.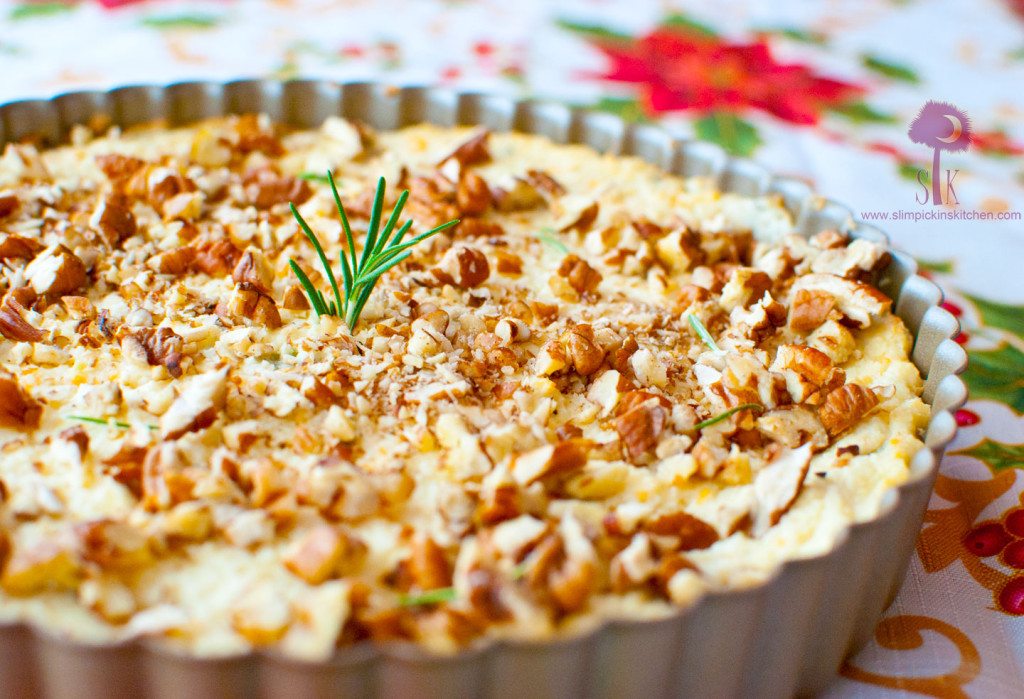 Getting to know you...
Have you ever had a spread like this?
Are you a patient person?
Would you eat this cold or hot?
Sweet & Savory Pineapple Pecan Spread

Print recipe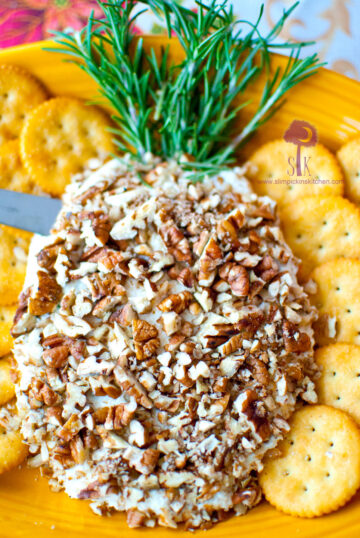 | | |
| --- | --- |
| Serves | 4 softball sized portions (serves 16ea, 64 total) |
| Prep time | 1 hour, 10 minutes |
| Cook time | 35 minutes |
| Total time | 1 hour, 45 minutes |
| Allergy | Milk, Tree Nuts |
| Dietary | Gluten Free |
| Meal type | Appetizer, Snack |
| Misc | Child Friendly, Pre-preparable, Serve Cold, Serve Hot |
| Occasion | Barbecue, Birthday Party, Casual Party, Christmas, Easter, Formal Party, Thanksgiving |
Ingredients
3 blocks organic neufchâtel cheese
1 15 oz can pineapple tidbits packed in juice (thouroghly drained)
2 tablespoons chives or green onion
1 tiny pinch of freshly ground nutmeg
1 small pinch salt
Several cranks of freshly cracked black pepper (to taste)
1 small/medium green bell pepper (finely chopped. Roughly ½ cup or so)
½ cup all-natural reduced fat sharp cheddar cheese
2 heaping tablespoons freshly chopped parsley
1 cup pecan halves (toasted and finely chopped)
Fresh rosemary sprigs
Crackers, chopped veggies (for serving)
Note
*WWpts & WWpts+= 1 pt per serving*
Directions
Step 1
Add neufchâtel, pineapple, chives, nutmeg, salt and pepper to a food processor and blend until well combined (you could also use a hand mixer if needed).
Step 2
Stir in green peppers, cheddar cheese, and parsley and refrigerate a minimum of 1 hour or until ready to serve.

If serving hot: Pour the mixture into a tart or pie pan and bake at 350 for 30-40 mins or until bubbly and slightly browned. Serve immediately with crackers & veggies of choice. Skip to Step 4.
Step 3
On a serving platter, spread the cheese mixture into the shape of a pineapple and cover with ¼th of the chopped toasted pecans. Add sprigs of fresh rosemary to the top to resemble a pineapple. Serve with crackers and veggies of your choosing.
Step 4
Enjoy!