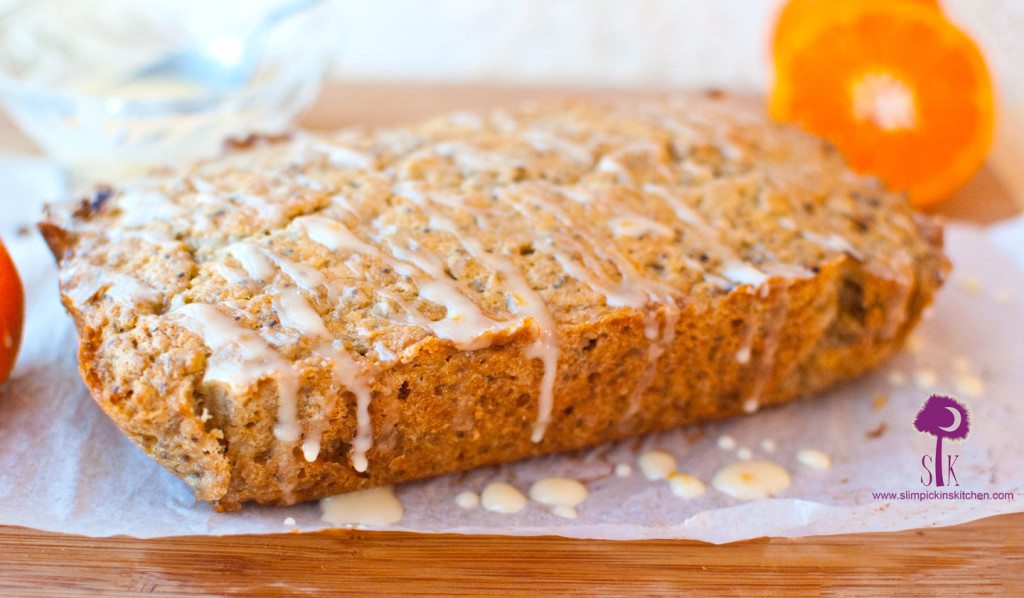 I'm baaaaaaaaack!
Okay, so I'm not promising that I'm back in full swing 100% yet because my food aversions are so awkward at the moment it's really hard to nail down when I'm going to be able to cook something that won't make me turn 50 shades of green, but as of right now I'm not feeling like a rotting zombie so I'm going to take full advantage of that fact.
Currently, the little bambino wants *nothing* to do with meat. So much so, I ordered a veggie sub for the first time in my life today. SO WEIRD!  Y'all know how much I love me some steak and chicken and bacon, but right now I don't even want to smell the stuff.
Oh, and don't even get me started on chocolate.
*Ick*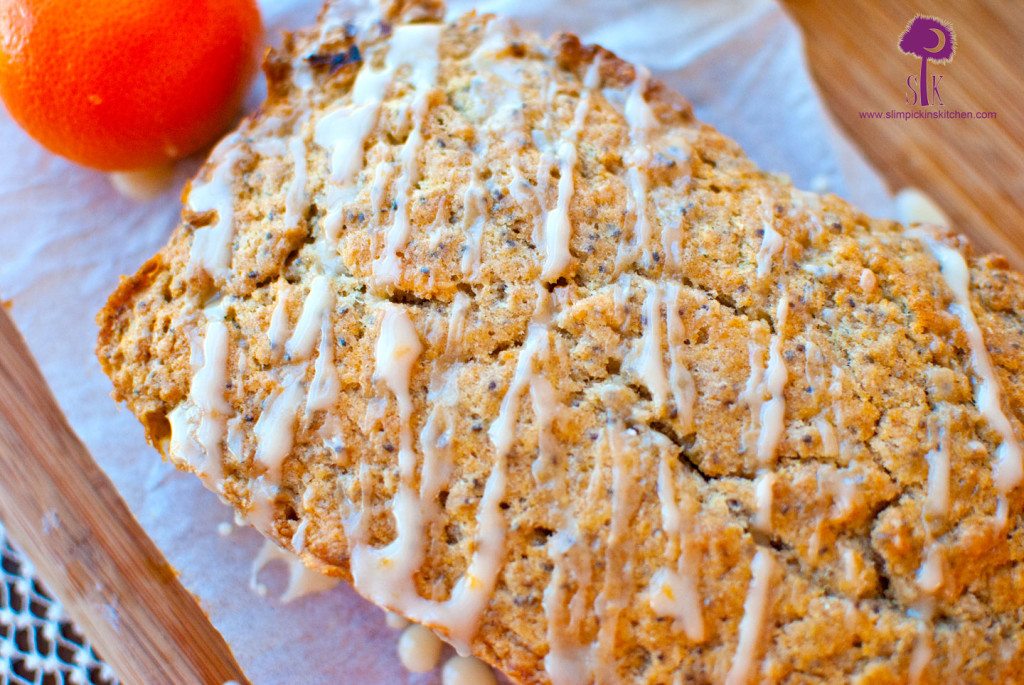 But carbs?
Carbs have become the bread to my butter, the pumpkin to my pie, and the salt to my shaker. All I want are bagels and breads and biscuits and beer.
Clearly, I'll have to wait another 6 months or so before I can sip on the beer, but it'll all be worth it because Sam Adam's Octoberfest will be flowing freely right when this little bun decides to pop out the oven.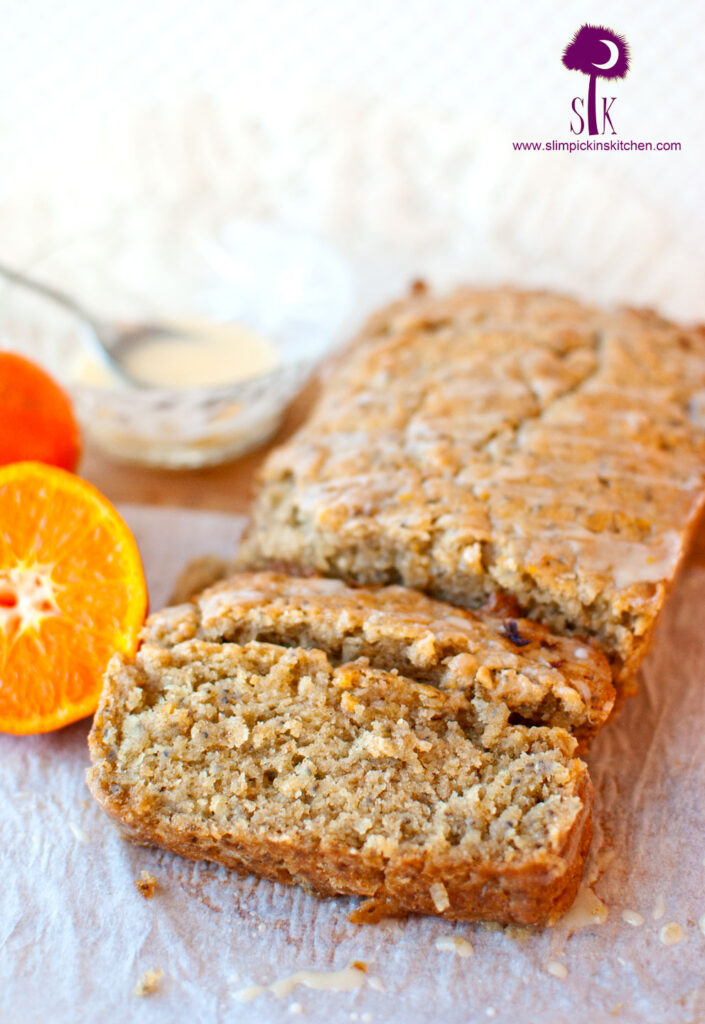 Until then, I will curb my cravings with soft and thick breakfast bread that is full of chia seeds and a sweet hint of citrusy clementine. Each time I made a test batch of this recipe, the entire loaf was gone before it even cooled to the touch let alone reaching the next morning to actually eat for breakfast.
This recipe is also super easy and would be perfect for a Mother's Day brunch, weekend picnic, afternoon snack, midnight meal, quick fix or a haggard hangover cure. Drizzle it with a simple glaze, spoon on your favorite preserves, or eat it straight out the oven.
Just try not to burn your tongue which I seem to do every.single.time.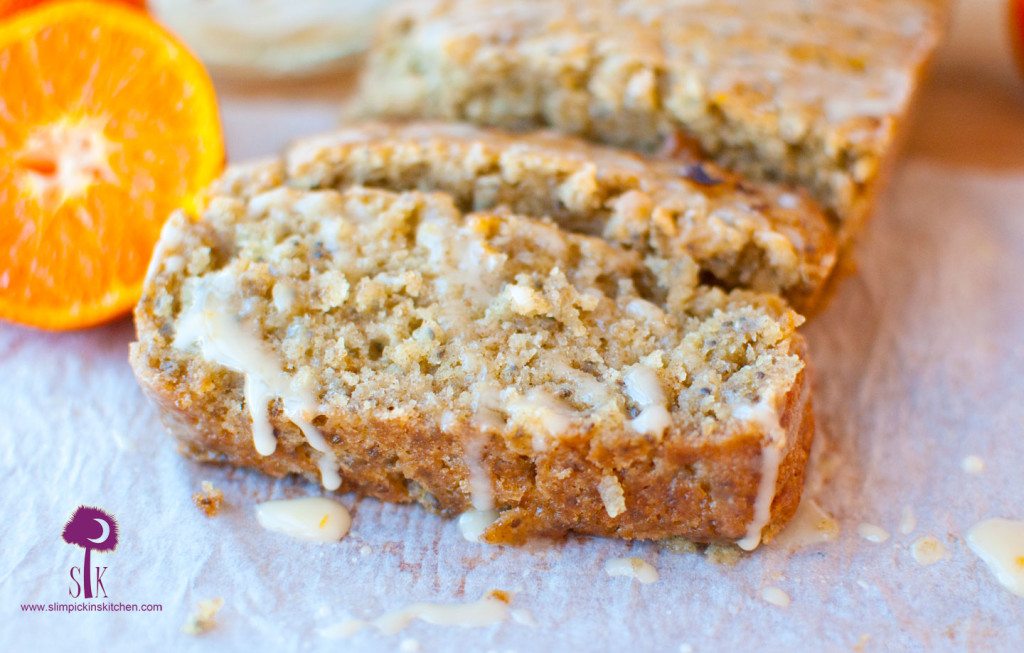 Getting to know you...
Did you have weird food aversions?
What is your favorite carb?
What is your favorite kind of bread?
Clementine & Chia Seed Breakfast Bread

Print recipe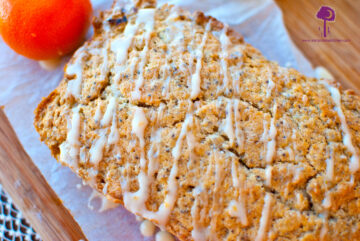 | | |
| --- | --- |
| Serves | 12 |
| Prep time | 15 minutes |
| Cook time | 50 minutes |
| Total time | 1 hours, 5 minutes |
| Allergy | Tree Nuts, Wheat |
| Dietary | Vegan, Vegetarian |
| Meal type | Bread, Breakfast, Dessert, Snack |
| Misc | Child Friendly, Serve Cold, Serve Hot |
| Occasion | Birthday Party, Casual Party, Easter |
| Website | Recipe Adapted from Bob's Red Mill |
Ingredients
2 ½ tablespoons organic chia seeds
¼ cup freshly squeezed clementine juice (about 2-3 small fruits)
¾ cups unsweetened vanilla almond milk
½ cup extra virgin coconut oil (measured solid)
½ cup organic, raw cane sugar (or sweetener of choice)
1 cup unbleached all-purpose flour
½ cup 100% whole wheat flour
1 teaspoon aluminum free baking powder
¼ teaspoon baking soda
¼ teaspoon sea salt
¼ cup powdered sugar (optional)
1 tablespoon clementine juice (optional)
Note
*WWpts= 5 pts per serving*
*WWpts+= 6 pts per serving*
Directions
Step 1
Preheat the oven to 350 degrees F. In a small bowl, combine chia seeds, clementine juice, and milk. Set aside for 10 minutes.
Step 2
Cream together the coconut oil and sugar until smooth. Slowly beat in the chia seed mixture. NOTE: Don't worry if the cold mixture causes the oil to clump up a bit.
Step 3
Stir in the dry ingredients until just combined. DO NOT OVER MIX!
Step 4
Spoon the batter into an 8 inch bread pan lined with parchment paper. Bake for 45-50 minutes or until a toothpick placed in the center comes out clean.
Step 5
Let cool slightly then drizzle the glaze over the top, slice, and serve.
Step 6
Enjoy!