Happy New Year, everyone!
I hope y'all had a safe and exciting NYE and didn't get yourselves into too much trouble 😉
The hubs and I didn't do anything at all, besides watch the ball drop while sipping on a cup of Bailey's & hot chocolate, and we still didn't wake up until noon today.
Dang...we're getting old.
I didn't get to join in on the WIAW shenanigans last week because I was making the 6 hr trek back from Charleston to NC, so I'm going to be sharing it today instead. As always, thanks to Jenn at Peas & Crayons for hosting the party, and I'll also throw in a recap of my entire holiday too! PS. Please forgive the iphone photos! I forgot my Nikon the majority of the holiday...I blame it on mono brain.
My holidays began on Friday the 21st with a company party at my brother-in-law's house. His wife is an interior designer and has the most immaculate and beautifully decorated tree you've ever seen. It is loaded with gorgeous ornaments (to the point where they are hanging inside the tree) and it is really a site to see. It takes her weeks upon weeks to complete, and I think it should be considered one of the seven wonders of the world! Unfortunately this picture just doesn't do it justice.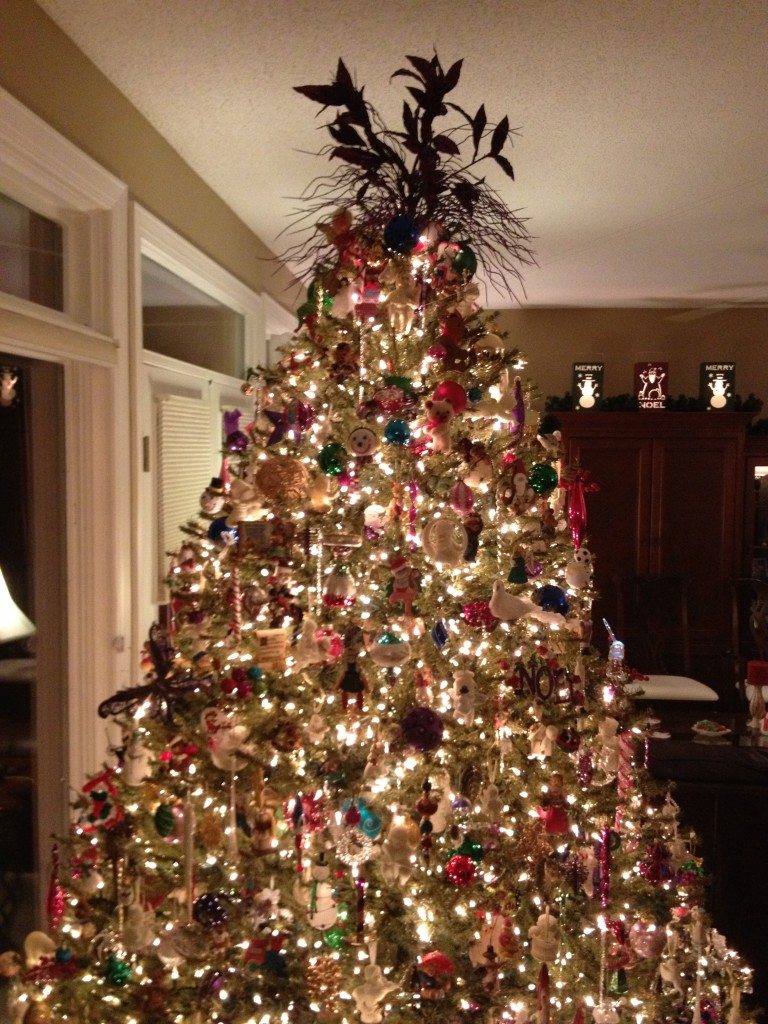 I loaded my plate full of marinated vegetables, beef brisket, cheese and hard salami,
and the family's famous grape salad I'll have to post the recipe for one day.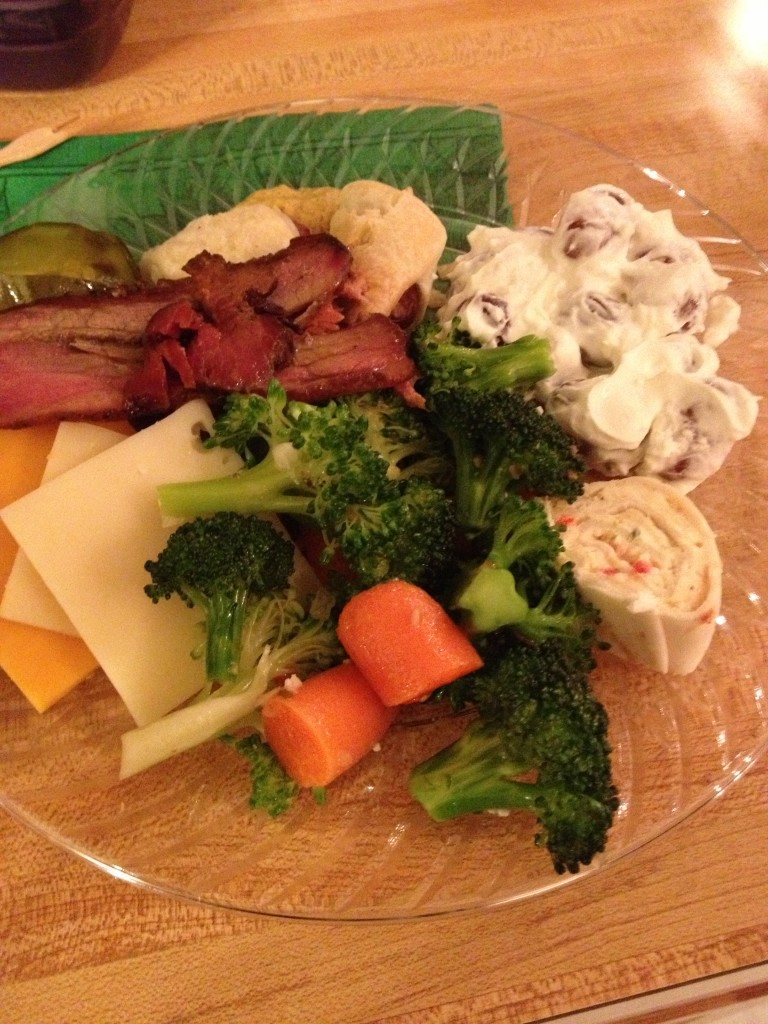 I also had a couple of glasses of Cabernet, half a red velvet cupcake,
some peanut M & Ms, and a few cheesecake bites. YUM!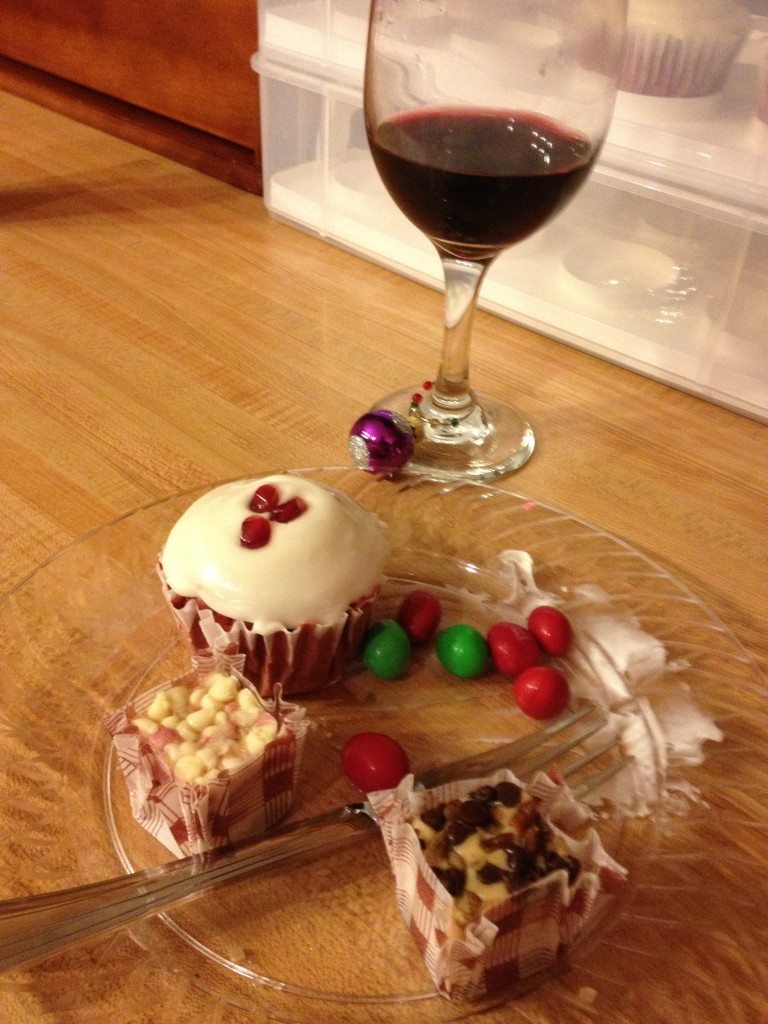 The next morning we drove to SC and spent the day with my mom's side of the family.
Time with them is so precious to me and is easily my favorite day of the year.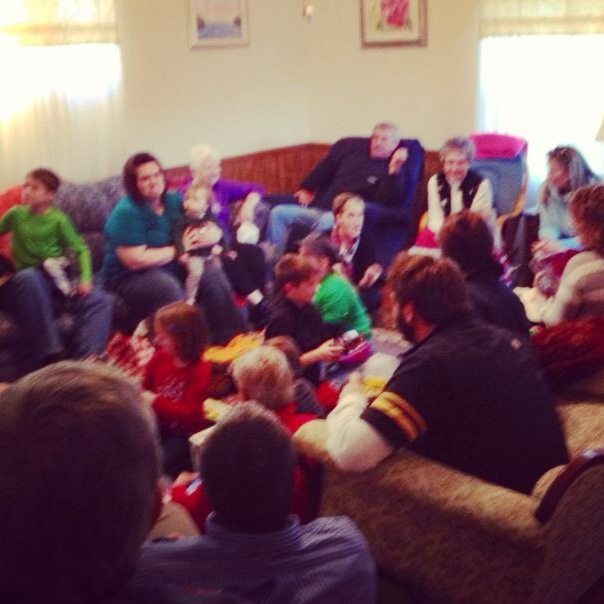 The following day was the day before Christmas Eve which we have
nicknamed "Christmas Adam", and I discovered these gems at my parent's house.
So, so, so dangerous!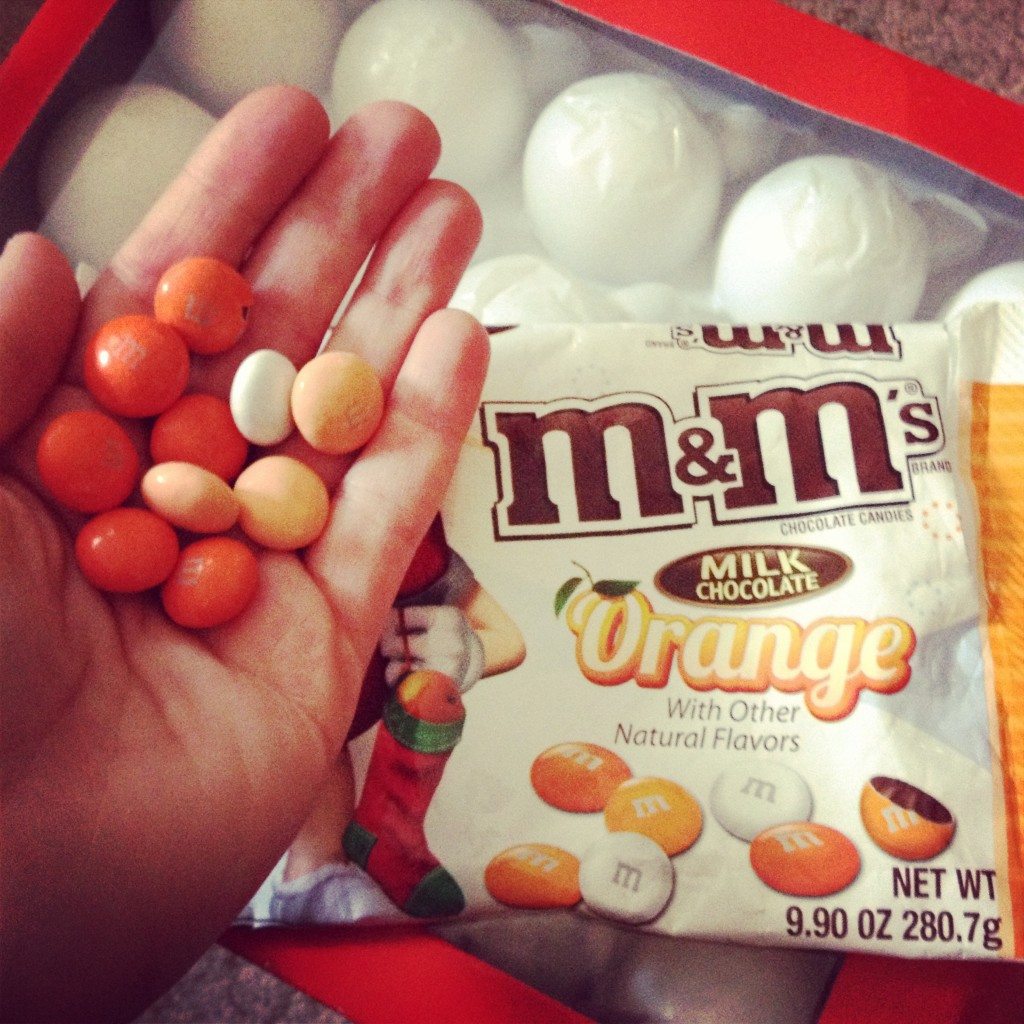 We then headed to my brother's in our PJs for a famiy pizza and movie night...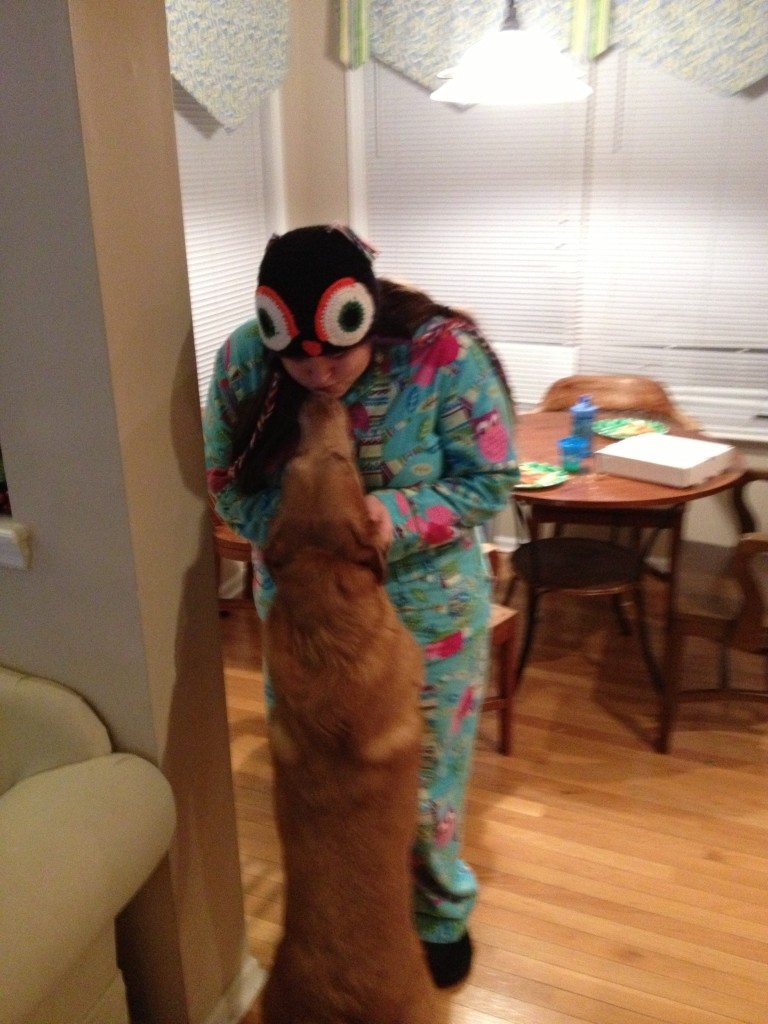 I had the Partridge in a Pear Tree from Park Pizza Co.
which was the original inspiration for my Pear & Pecan Pizza Pie.
It was loaded with apple and pear butters, chicken sausage, cinnamon cheddar,
caramalized onions and candied dates...and yes...yes it was as good as it sounds!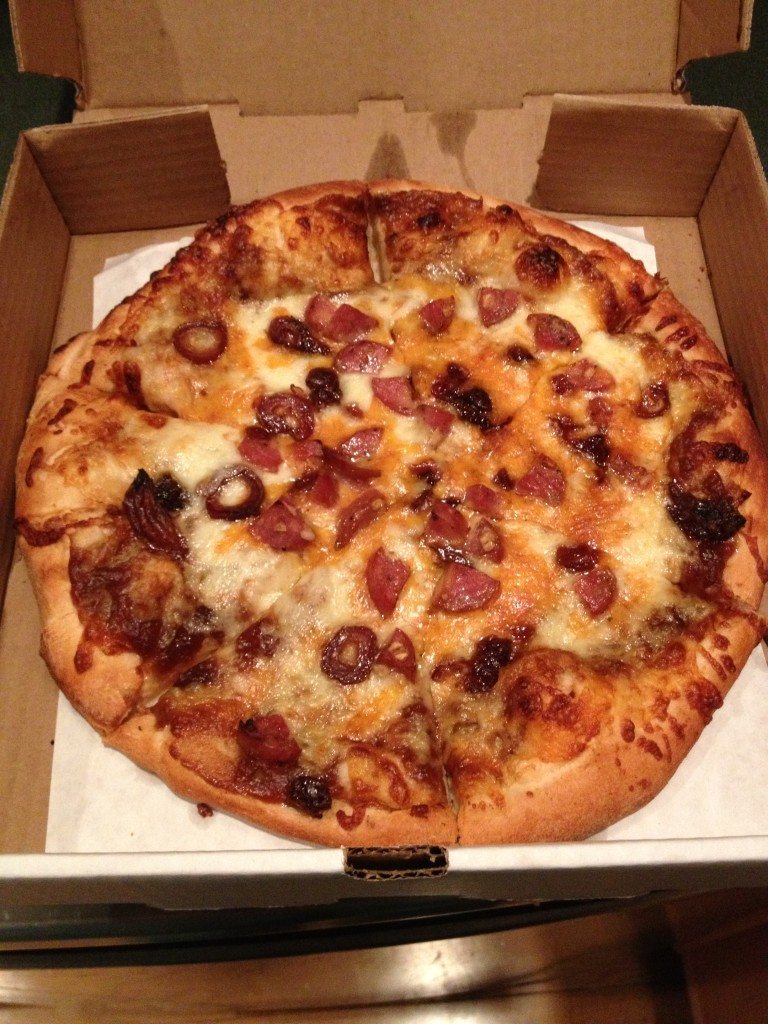 On the morning of Christmas Eve my mom and I did some last minute shopping
and I discovered these delicious little devils.
I swear this company is trying to kill me!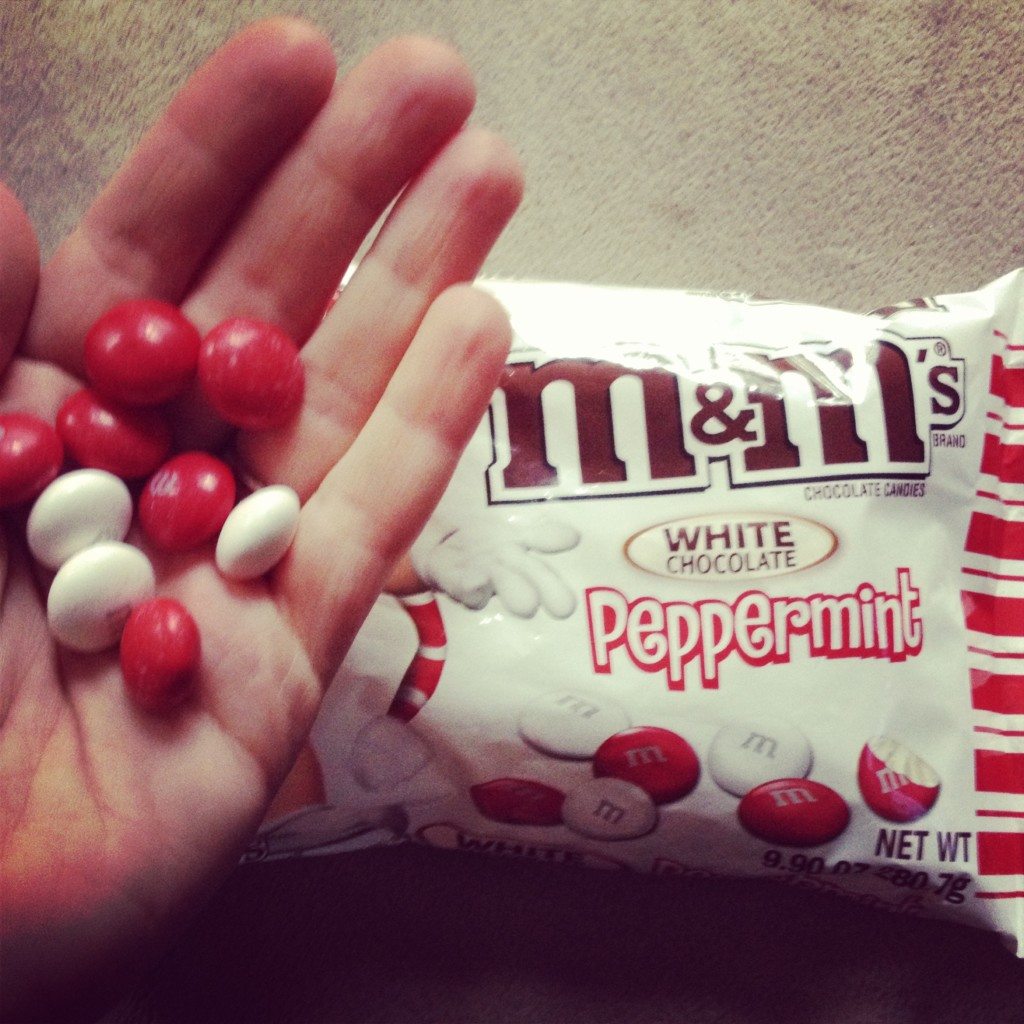 For supper we made Crockpot Asian Pork with Mushrooms by Skinnytaste
roasted brussels sprouts, steamed broccoli, a smidge of rice and mac & cheese,
and a giant glass of pineapple rum mixed with sparkling pear cider. 
My sister-in-law also made a crock pot chocolate lava cake that was amazeballs.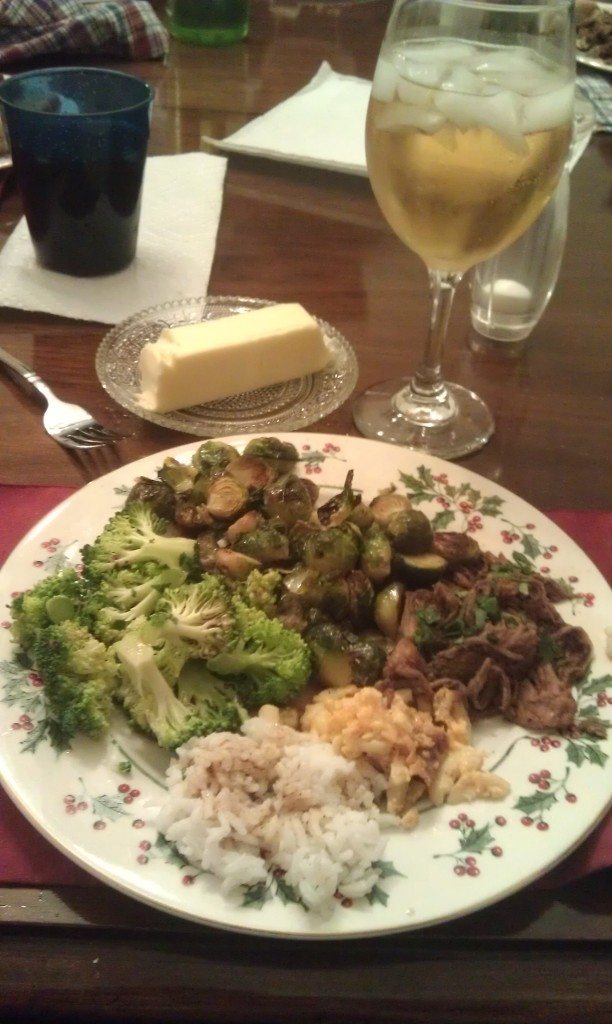 We then gathered around the Charlie Brown tree that made my niece cry
(my parents had the flu & didn't get around to the real one!)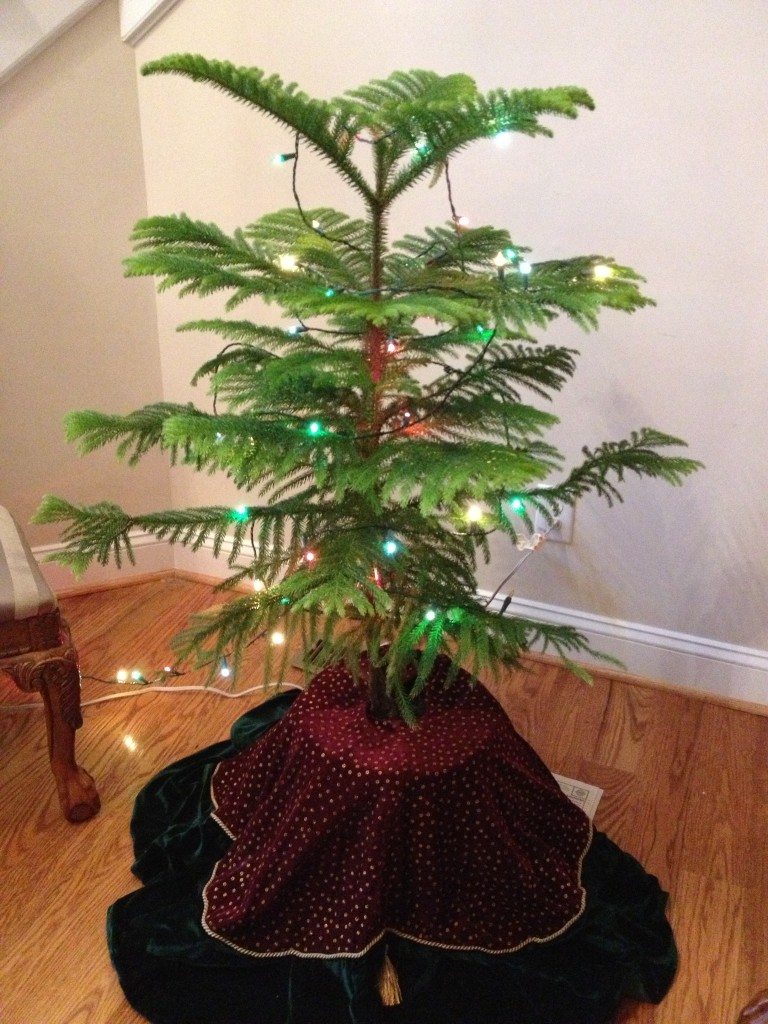 and we opened the best Christmas presents ever!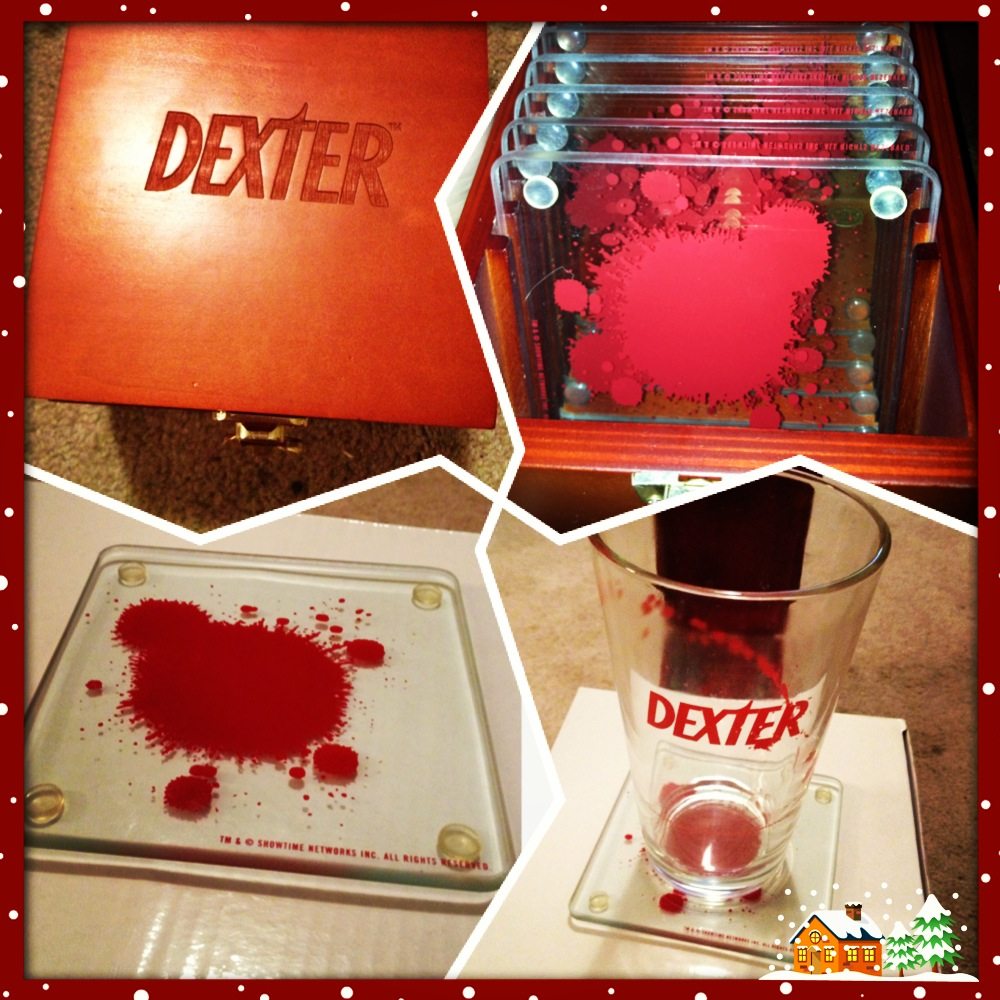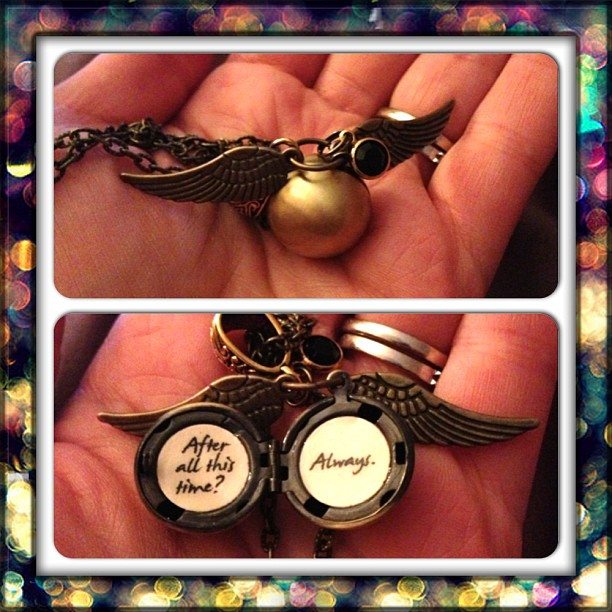 After the present opening mayhem, I tried to unwind with a small glass of this...
which may are may not have been completely disgusting.
It tasted like liquid camp fire.
Ick.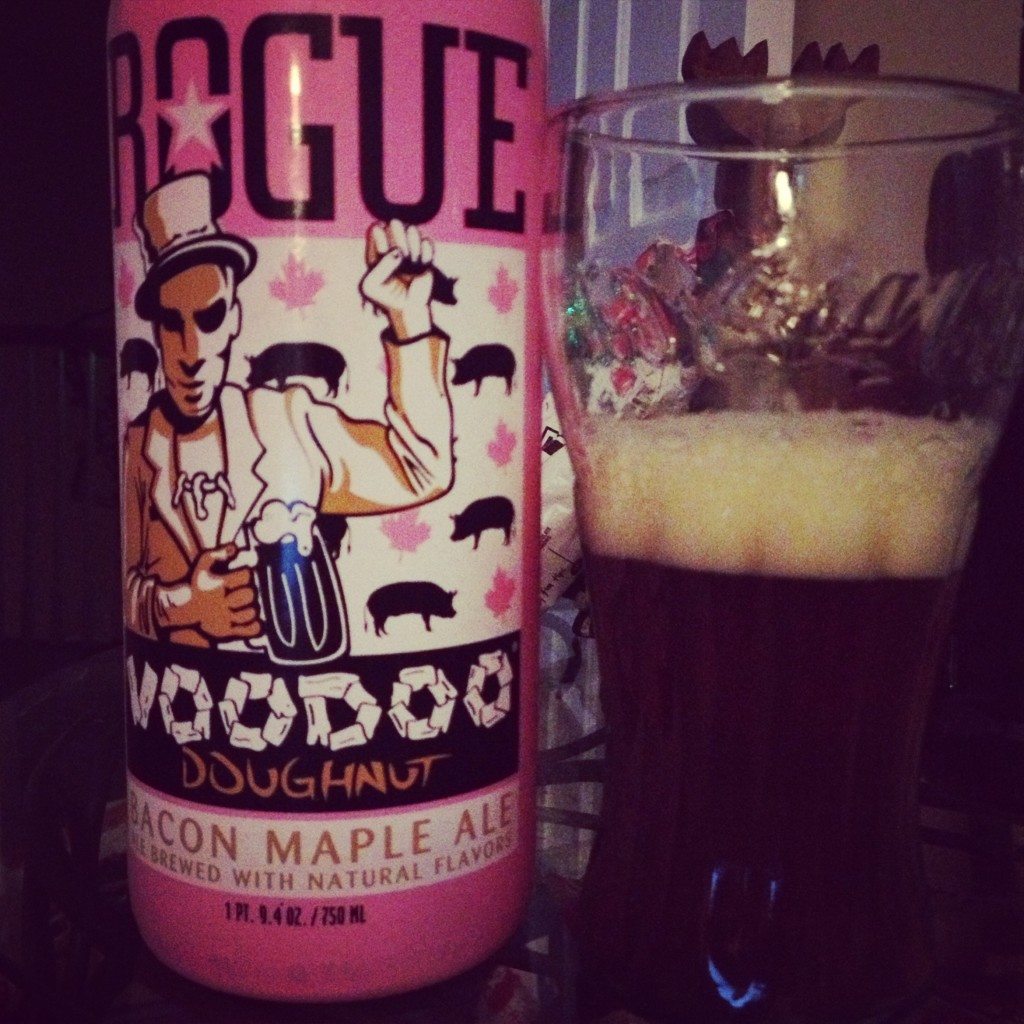 On Christmas Day we woke up and went straight to my brother's house
to see what the kids got before they headed to NC.
I had a banana and coffee then laughed at the fun times we had.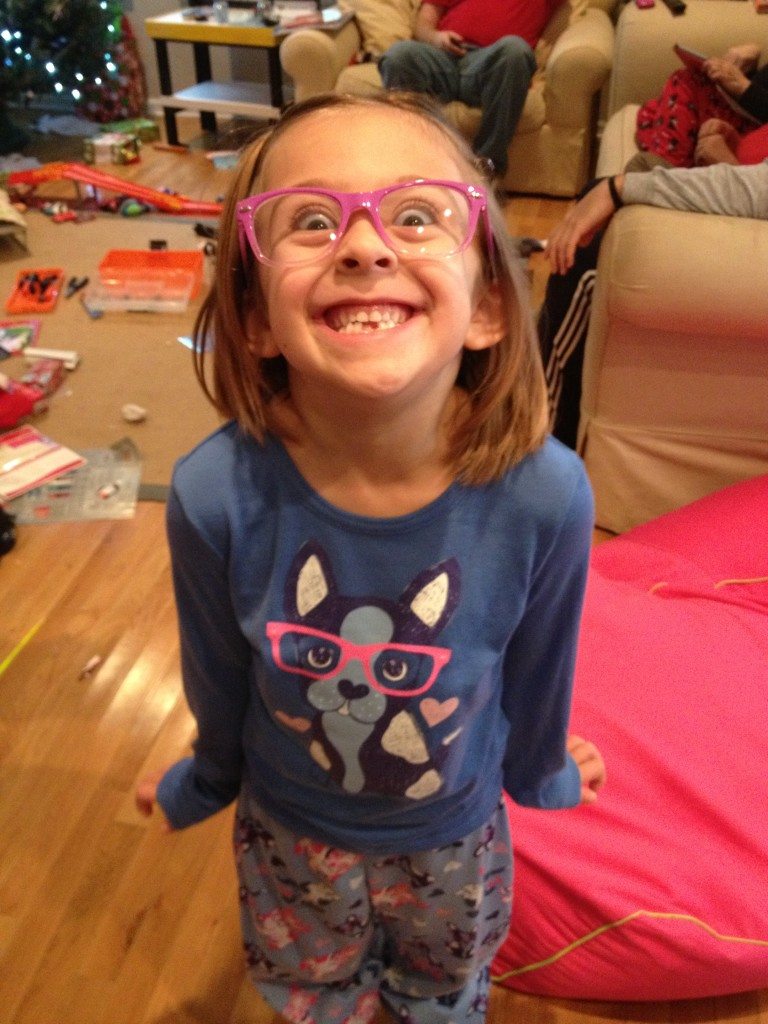 Right after that we headed to meet up with Will's sister and her new husband
and we spent the afternoon having fun with his family.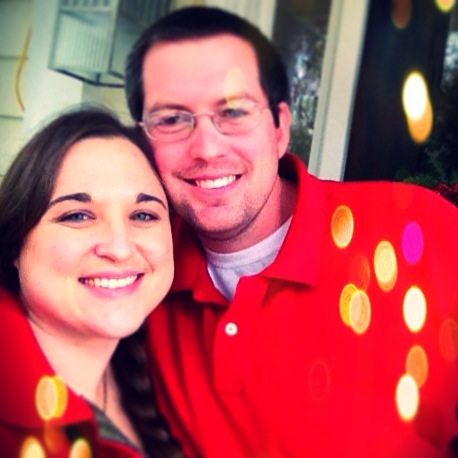 We got to play with some toys I think we liked more than the kids!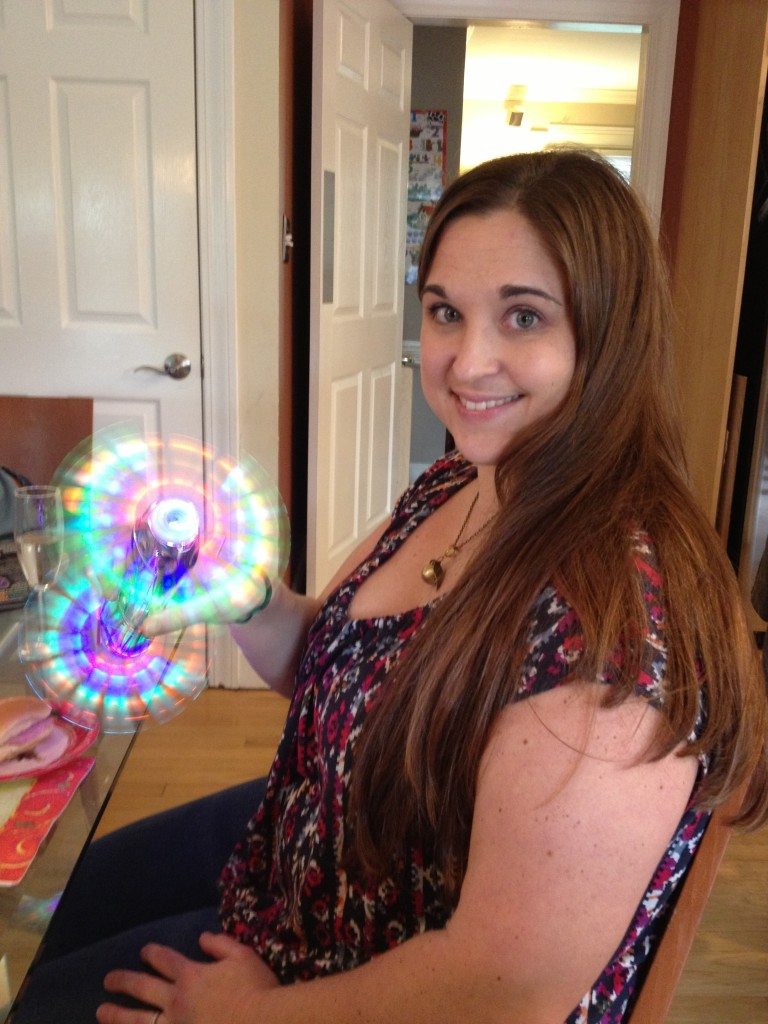 I had a light lunch which included a couple of glasses of champagne...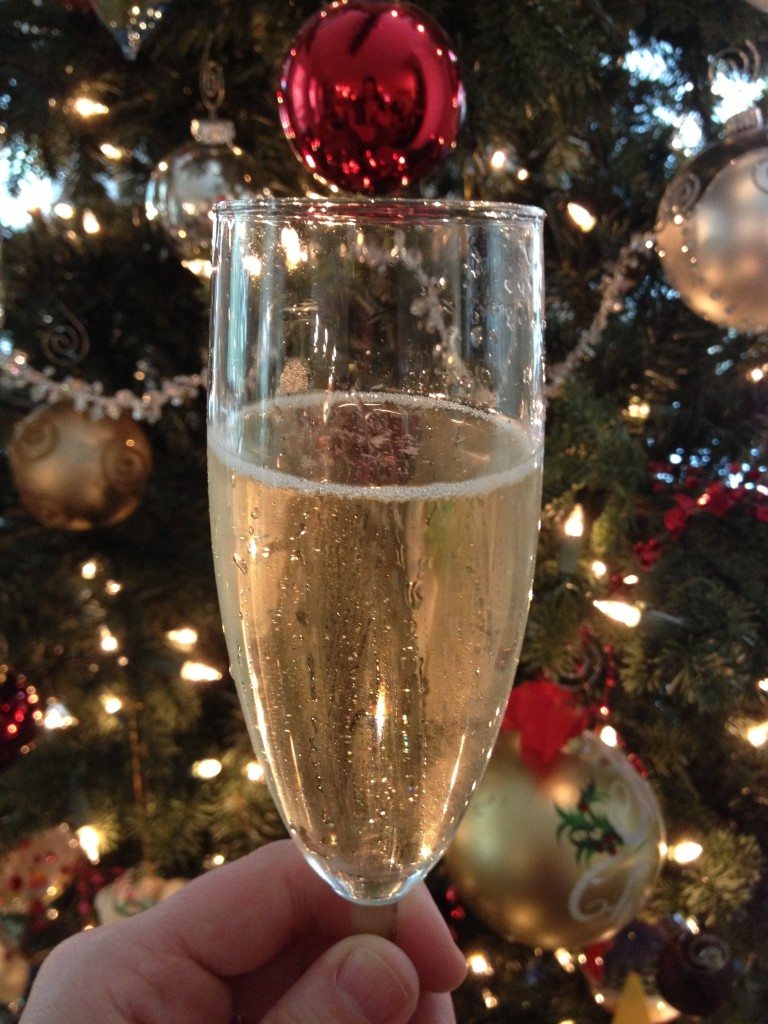 And a ham roll with ritz crackers and spinach dip.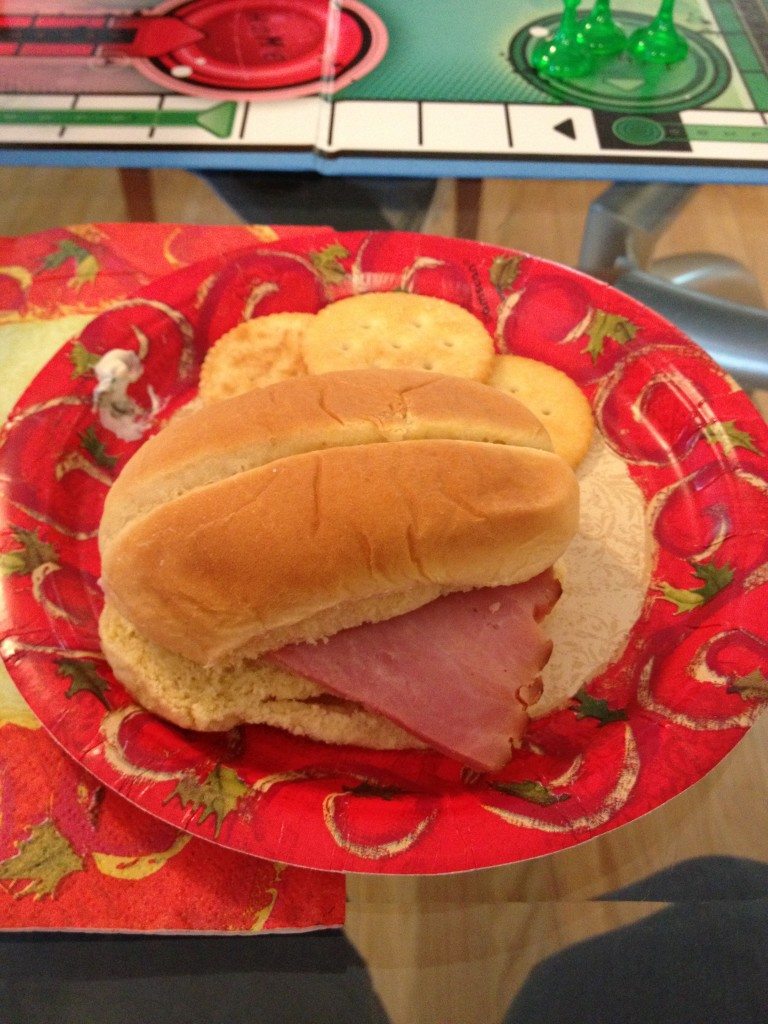 Later that afternoon came the big meal of the day which included
beef tenderloin, chopped salad, roasted potatoes, and sauteed green beans!
Oh, and a couple of those frickin' crack rolls.
Drooooool....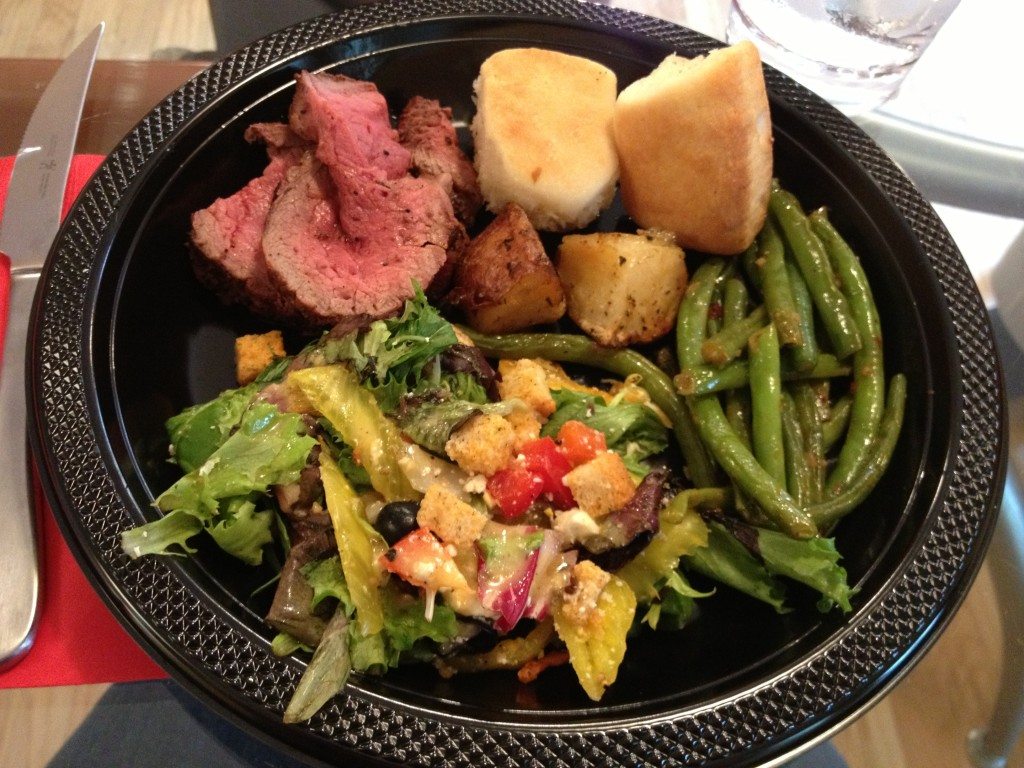 Oh, and then I snuck in two white chocolate covered pretzels.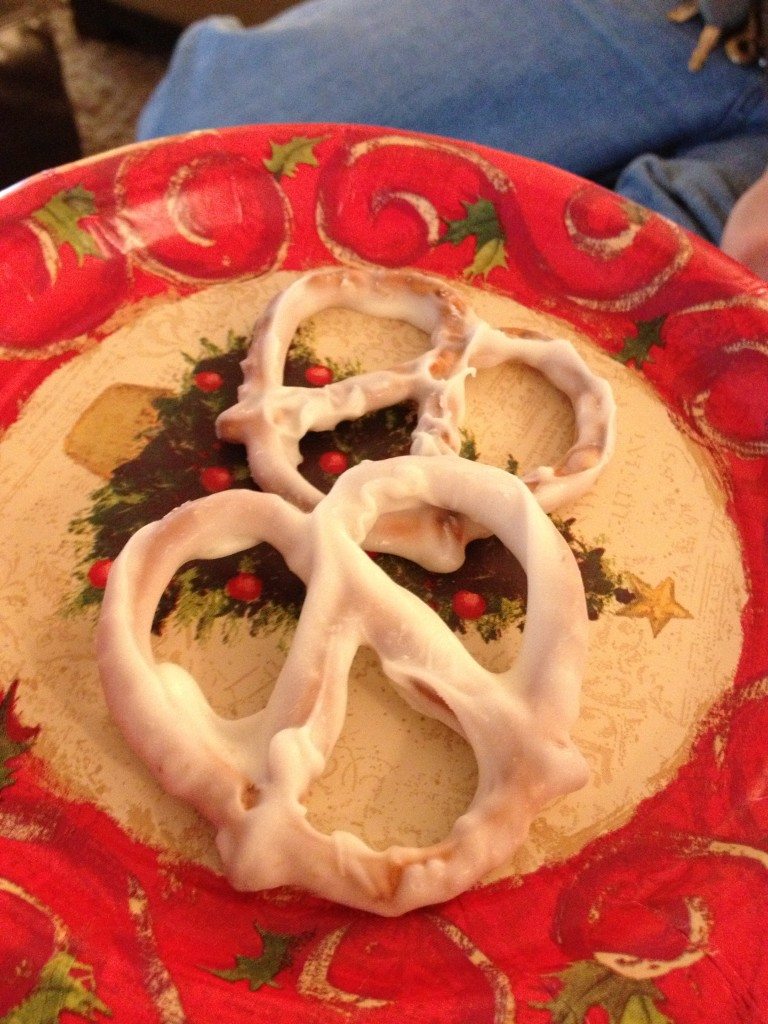 After that, I texted Twin and found out she was having a drop in at her house.
So, we went home and rested for a bit and then went and visited them.
Her mom was so happy to see us she hugged me tightly and
squealed with delight which automatically brought tears to my eyes!
I then filled myself to the brim with a linguica cheese roll and buffalo chicken dip...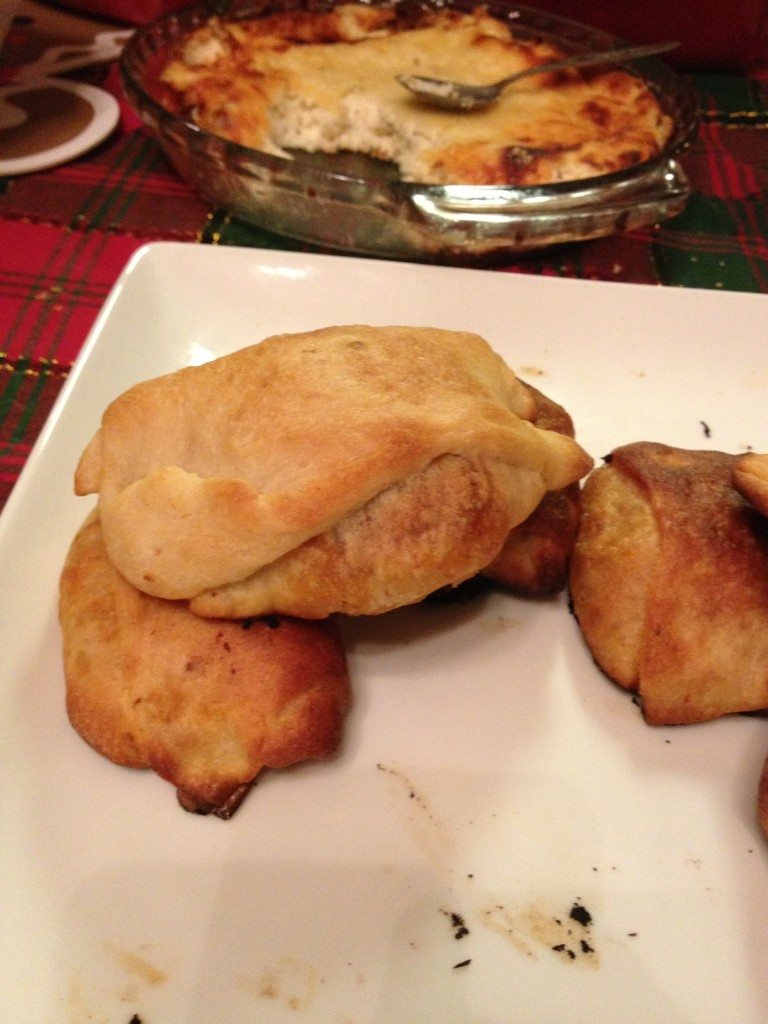 And then the most delicious and sinful homemade cranberry bliss bars I've ever had.
I loved them so much I brought two home with me!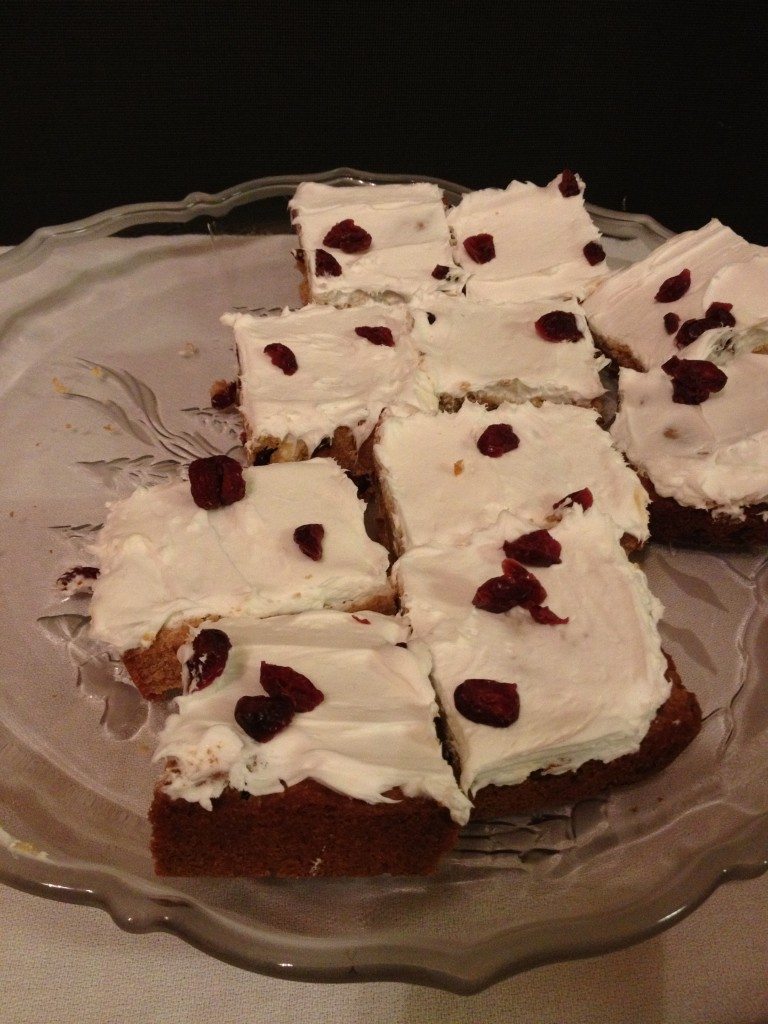 We then loved and munched on Twin's baby boy...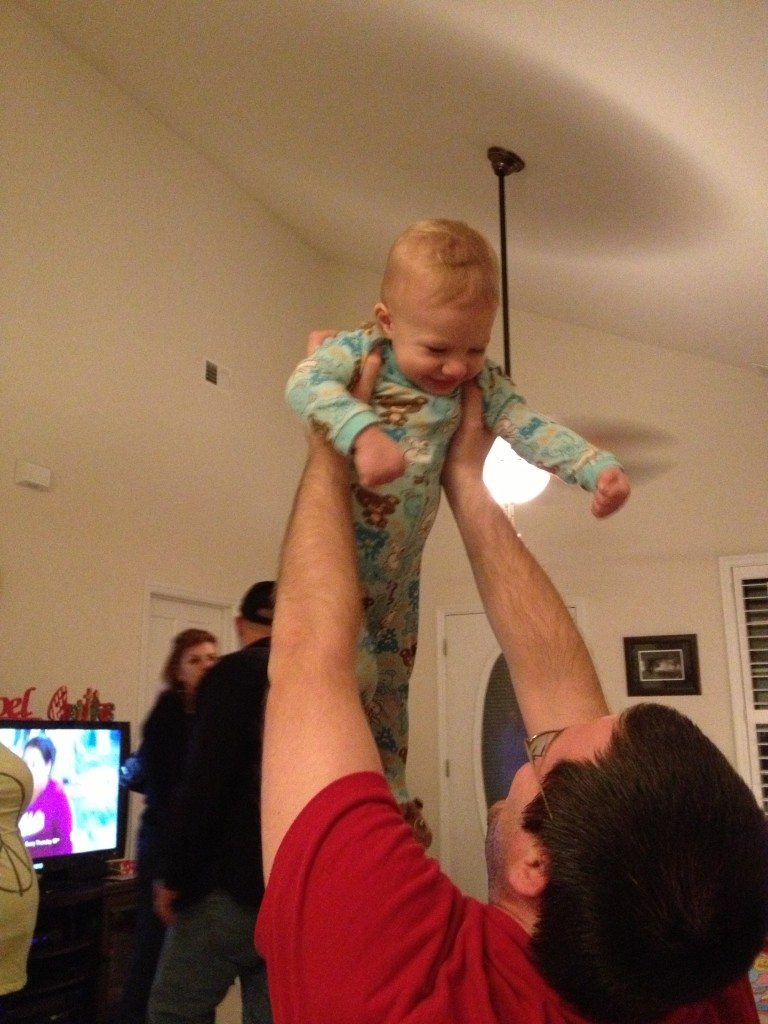 Who apparently became parched after all the rough housing 😉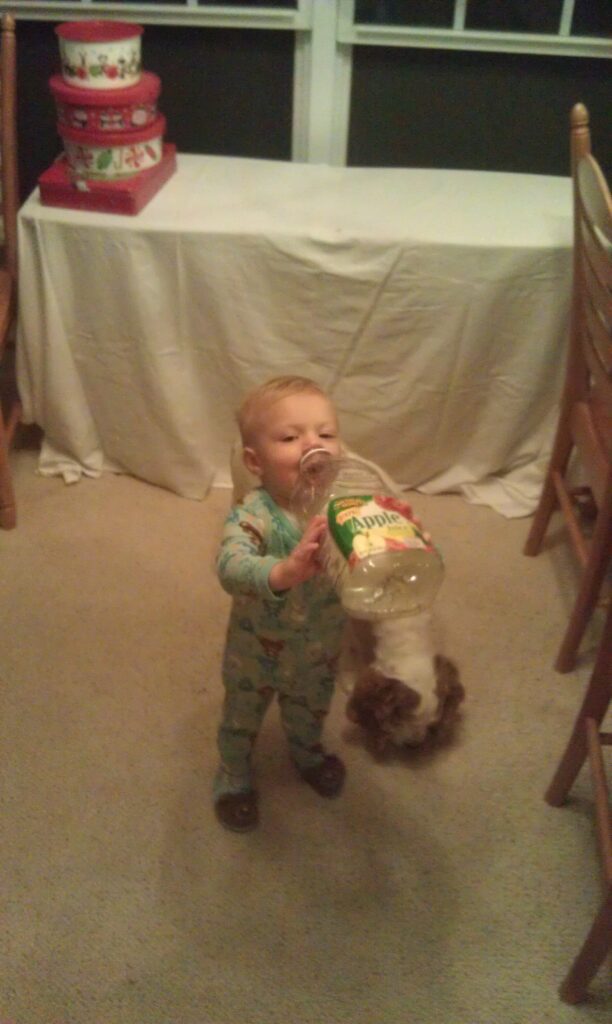 The next day we woke up at 6am and made the drive back to NC.
The weather was horrible and tornado-y and we saw 5 cars that
had hydroplaned off the freeway...one of which was an 18 wheeler!
At that point, my mono flared up to a 100 degree temperature which was no bueno.
The next night we went to Will's Aunt's which is where I met this little fellow...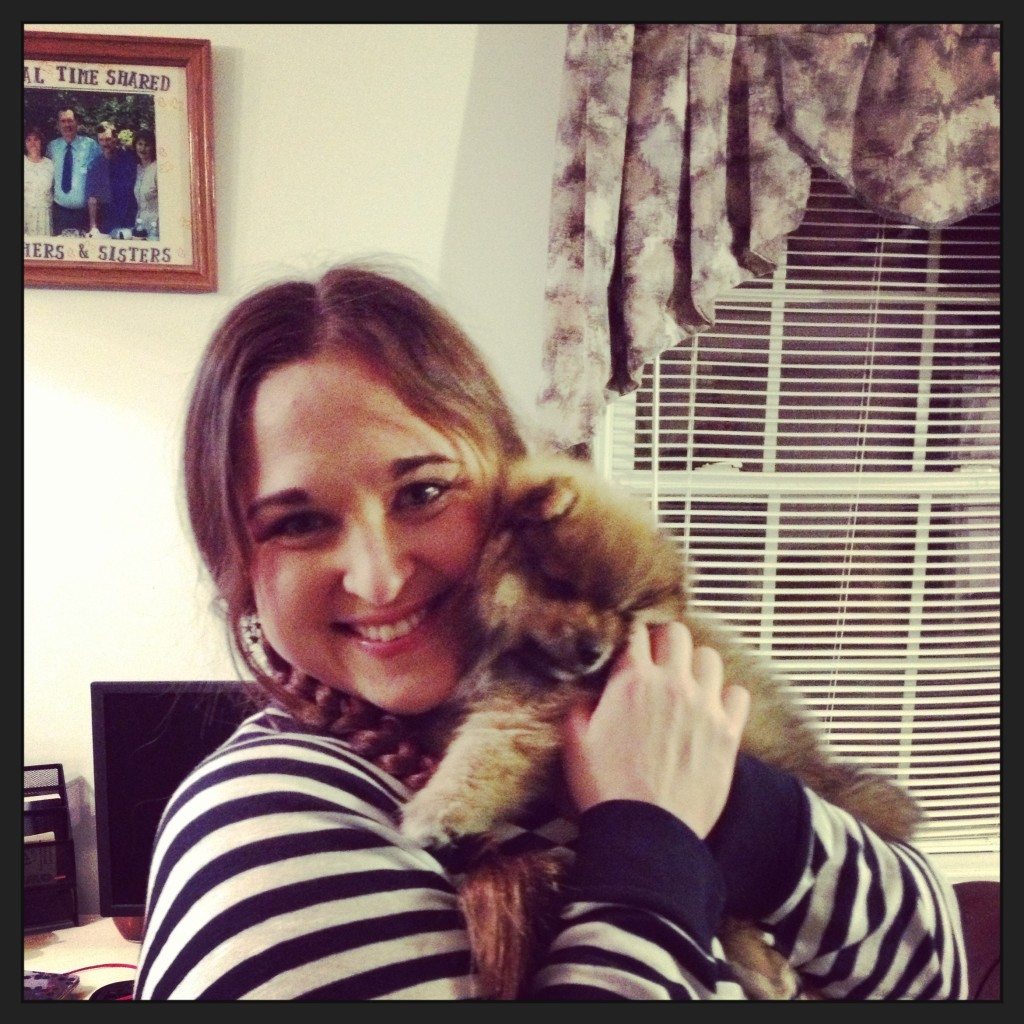 And we spent some much needed time with that side of the family.
I was a full-blown train wreck at that point,
and I didn't do anything for the next few days.
Except maybe snuggle with our kittles cattles...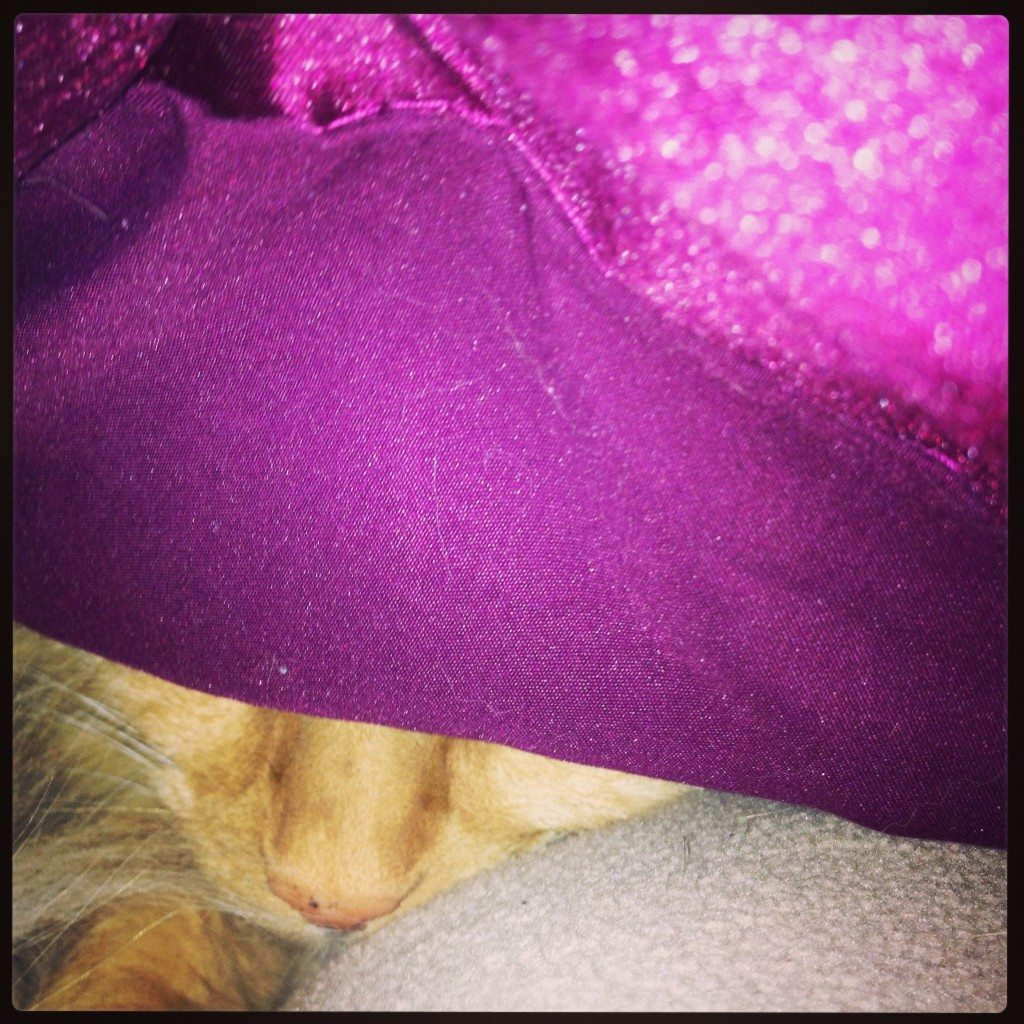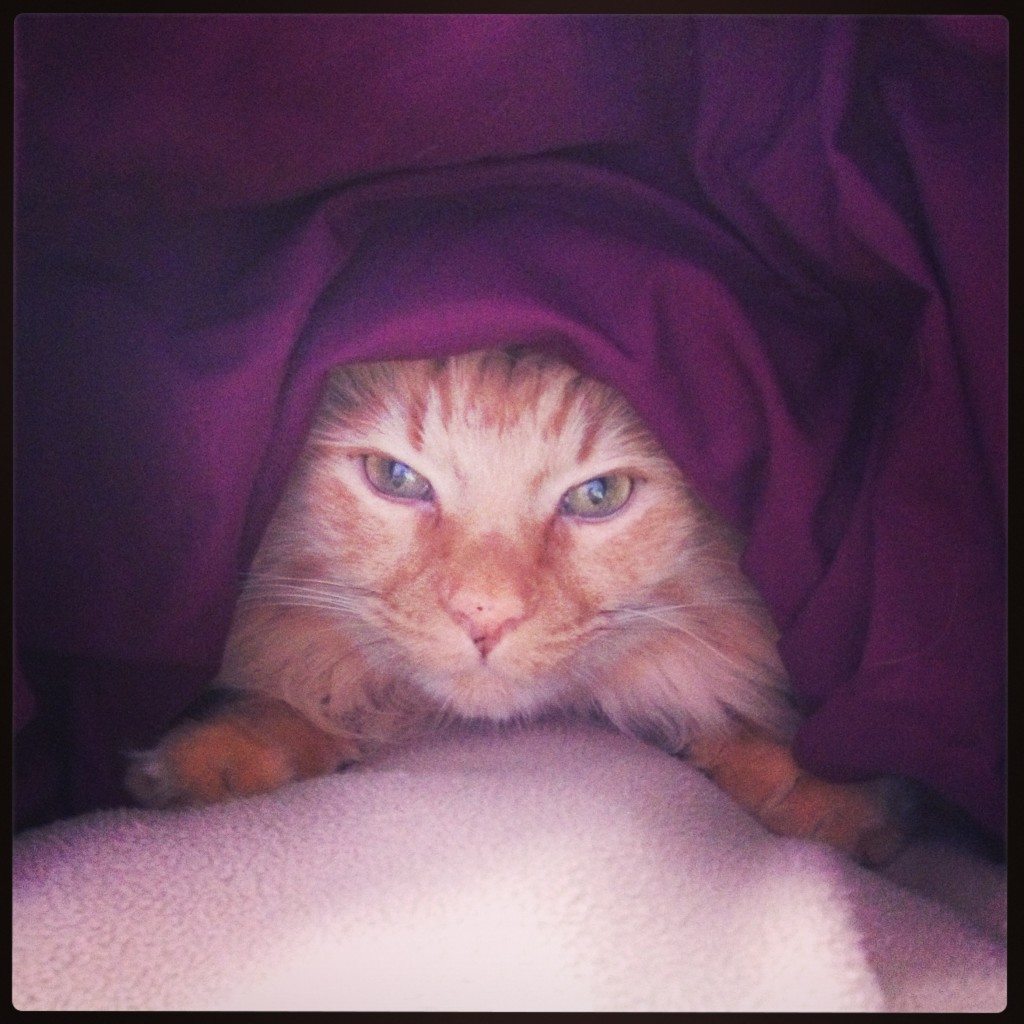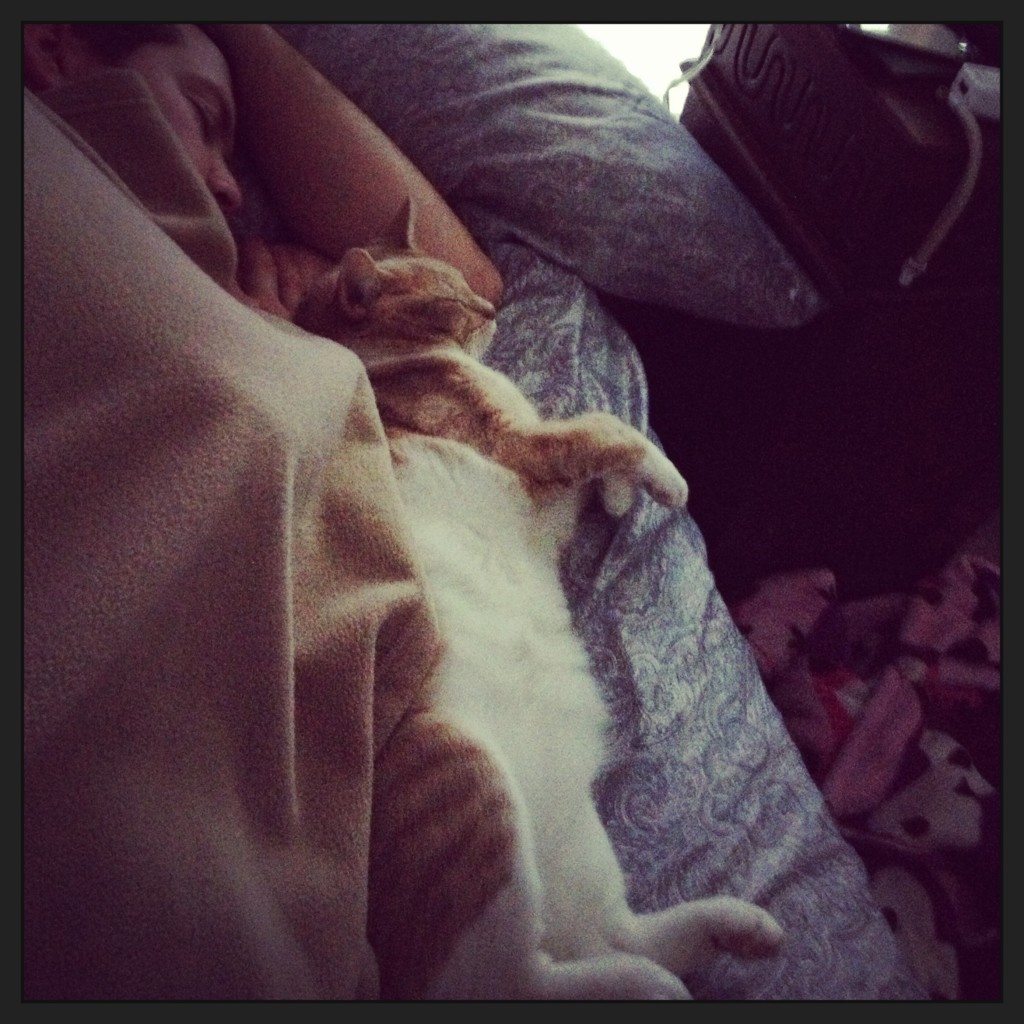 On New Year's Eve, I got into the spirit by painting my nails all glittery...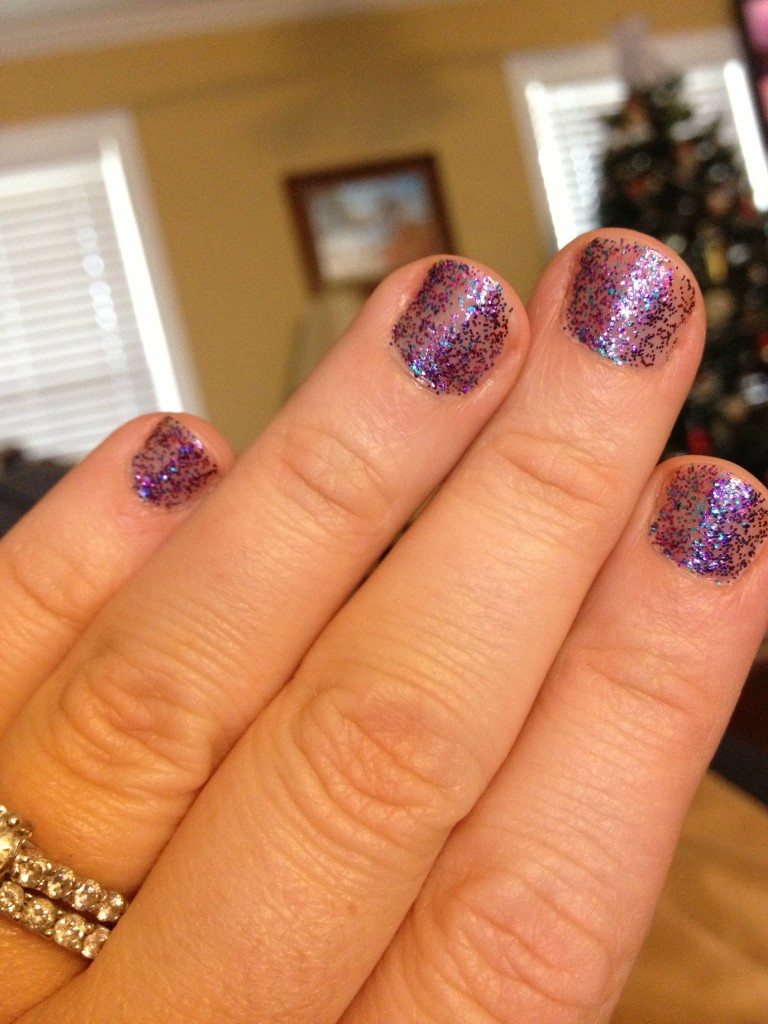 And indulging in the traditional southern meal of hoppin' John, collard greens,
cornbread dumplins, damned stewed patatahs and honey baked ham.
Yum to my tum.
On New Years day I felt like death and lounged around in my super sexy
owl footsie pajamas my mom gave me for Christmas.
Will says they totally turn him on...HA!!!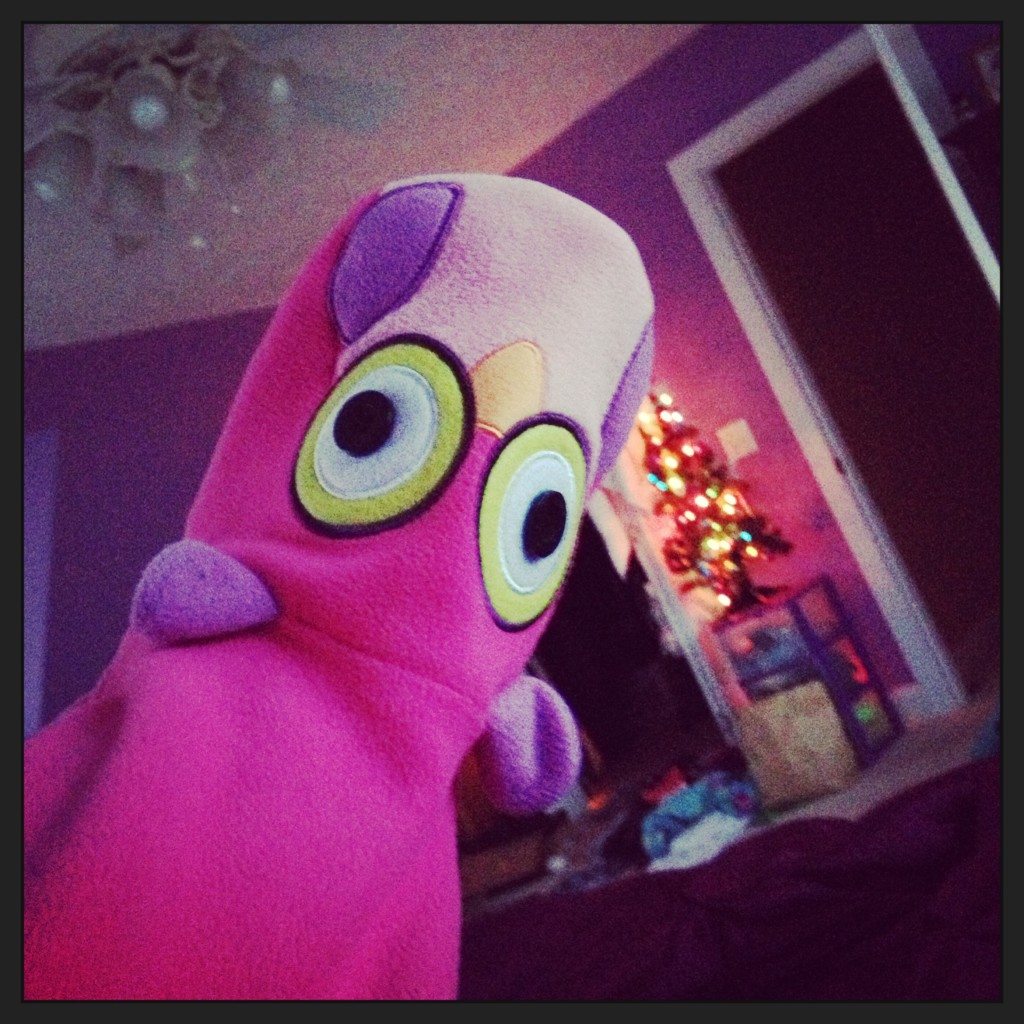 Now that I have successfully stuffed my body with as many holiday goodies as possible, I plan to implement an entirely safe and natural full body cleanse starting tomorrow morning. It's a 7 day detox plan that incorporates fruits, vegetables, lean beef, water, and a small amount of dairy into the mix which I am absolutely looking forward to and can't wait to get started on! I'm ready to start this year off on the right foot, and I can't wait to see the surprises 2013 has in store. Be sure to check out my 2013 New Year resolutions!
Getting to know you...
Did you travel for the holidays?
Did you make hoppin' John?
Do you have some "sexy" PJs?