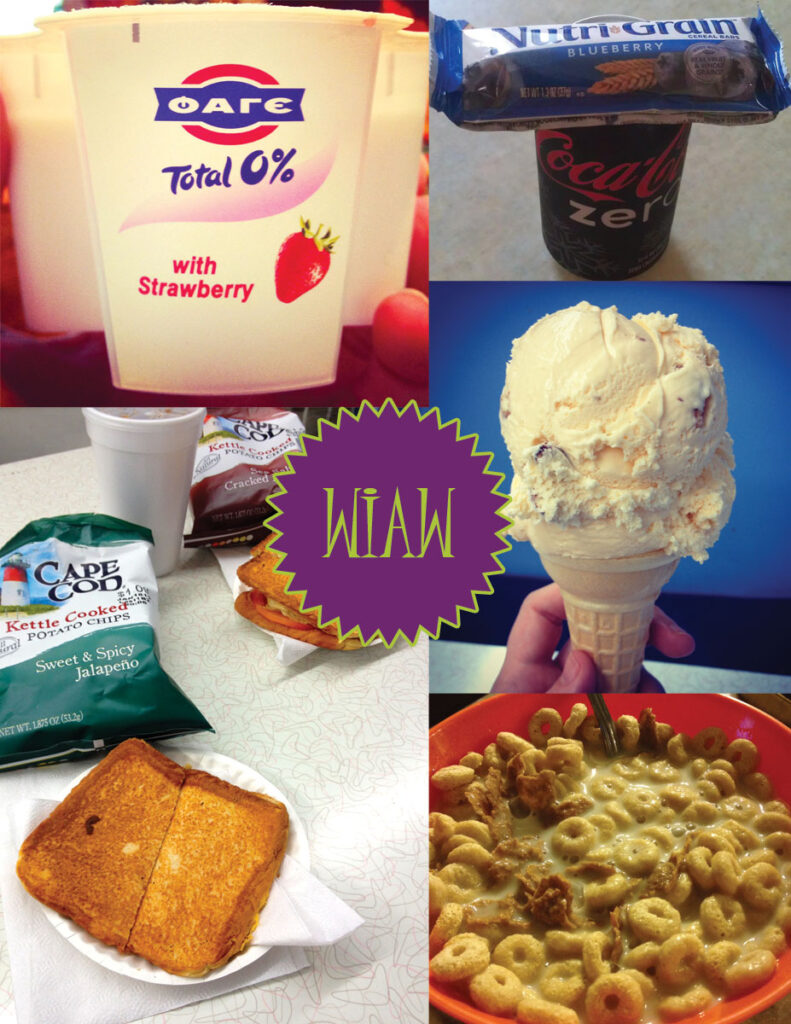 Yeah....soooooooo....yesterday was a not so healthy day :/
There really isn't any excuse for it.
Ok, I lie, there are *PLENTY* of excuses for it...but that's exactly what they are...excuses...wanna here them any way? Ok!
I've got mono, and I feel so sick my bones hurt.
We haven't been to the grocery store in over a week.
Will informed me late last night that I needed to go take pictures of a house we are auctioning off, and I didn't have time to pack us a lunch.
We didn't have any lunch to pack.
I kind of used that as an excuse because I wanted an 85 cent ice cream cone.
Then after I had that I didn't have enough calories left for the day to eat a substantial meal for supper.
Honestly, it's not like I would have any way because it took all the power I had in me tonight to walk down the stairs and make a bowl of cereal for myself since my husband is working crazy hours at the moment and isn't here to wait on me hand and foot....siiiiiiigh....
Hmmmph *crosses arms*
Big thanks to Jenn of Peas & Crayons for hosting the weekly What I Ate Wednesday postings I have decided to join!
So...what horrible things did I eat yesterday?
Here it goes...
Breakfast: Large mug of pumpkin spice coffee with one Nunaturals stevia packet and one tablespoon of Natural Bliss caramel coffee creamer, a small carton of exotic fig Greek yogurt (which I forgot to photograph so you get one from last week), and ice water.
Snack #1: Blueberry Nutrigrain Bar, Coke Zero, and ice water
Lunch: A sans-butter grilled cheese sandwich on white bread from the local Drug Store, served alongside a bag of all natural Cape Cod sweet & spicy Jalapeno kettle chips and another diet pepsi (I usually only have one a day!) and the gorgeous 85 cent butter pecan ice cream cone...please tell me you couldn't resist it either?!?!?
Supper: ¾ cup Bran Flakes & ¾ cup multi-grain cheerios with 1 cup of unsweetened vanilla almond milk and even more ice water. I totally planned to slice up half a banana on top of it, but they were all green and I absolutely *REFUSE* to eat a banana if it has a speck of green on it. Ick. No, thank you. I like mine ripe and speckly delicious.
So that's it for today! Be sure to stop back by on Thursday for a super easy, super health conscious revamp of another holiday classic!
Getting to know you...
What did you eat yesterday?
Have you ever had an 85 cent ice cream cone?
Do you have unhealthy eating days?