This product review is sponsored by Savannah Classics hushpuppies.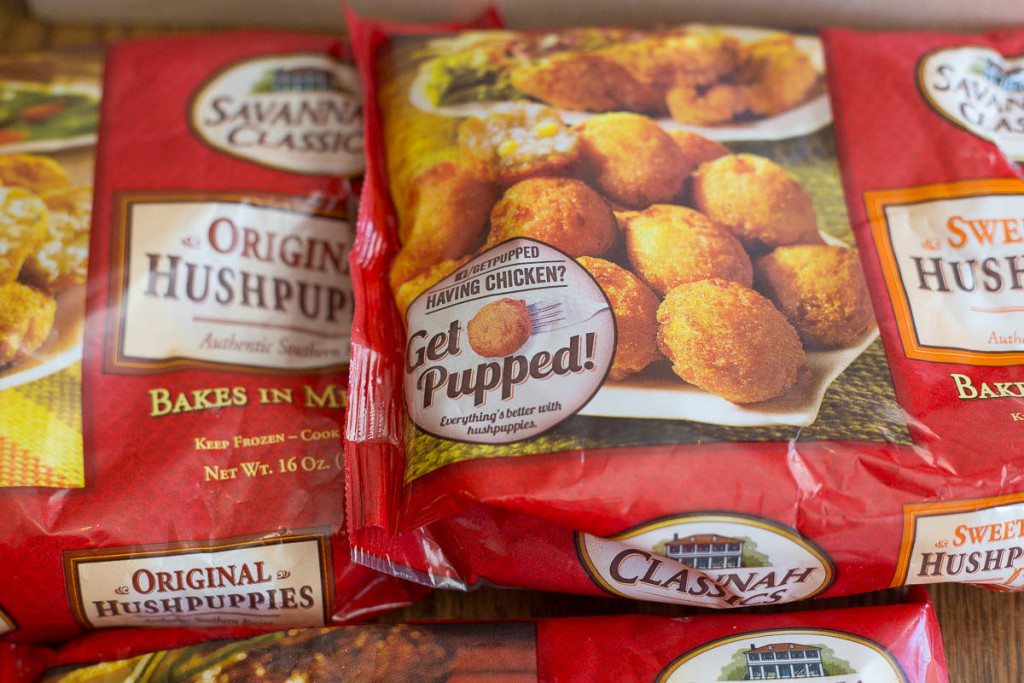 Fourth of July has always been a very special holiday for me and my family. As a kid we would celebrate by going out on the boat and swimming in the meandering creeks of the Wando river followed by a quick game of Marco Polo at our neighborhood pool while my daddy washed up the boat. We'd finish off the afternoon, hair rich with saltwater waves and skin kissed by the sun, eating freshly fried fish and hushpuppies at our annual family fish fry.
To this day the smell of salt water, chlorine, and a vat of fried food brings back a swarm of amazing memories.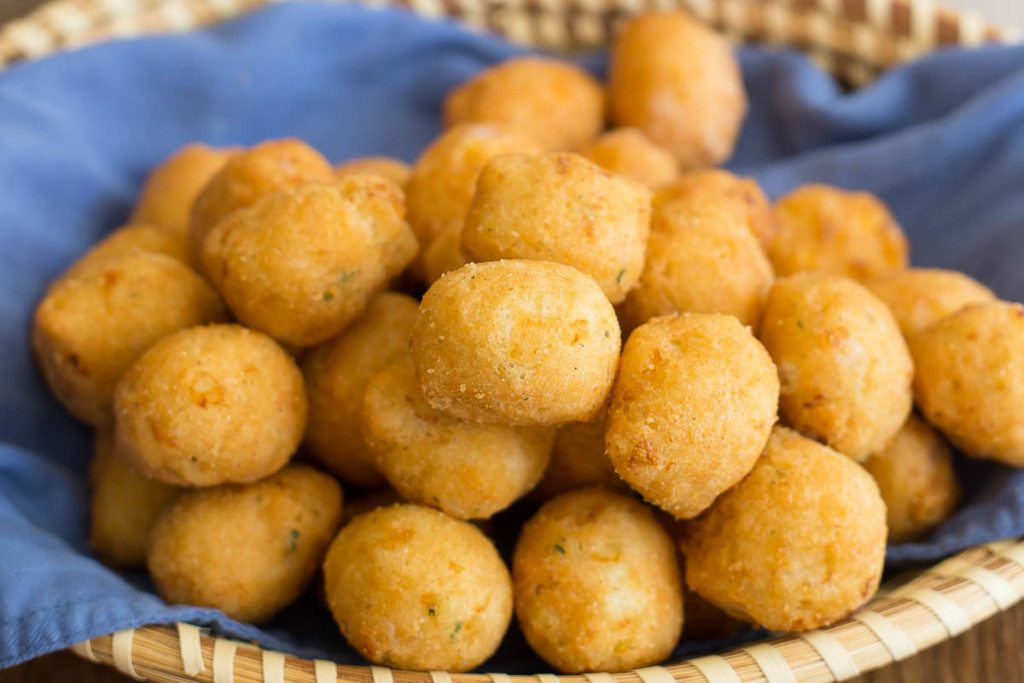 Hushpuppies are a Southern favorite and are as prevalent to our cuisine as fried chicken, biscuits, peach cobbler, and sweet tea.  They're basically fried balls of dough consisting mostly of ground corn meal, freshly minced onions, buttermilk, egg, and, depending on what region you're from, sugar. As a Charlestonian who grew up on the coast, hushpuppies were a staple with seafood, and I don't think I've ever eaten in a seafood restaurant without being offered a basket with my meal.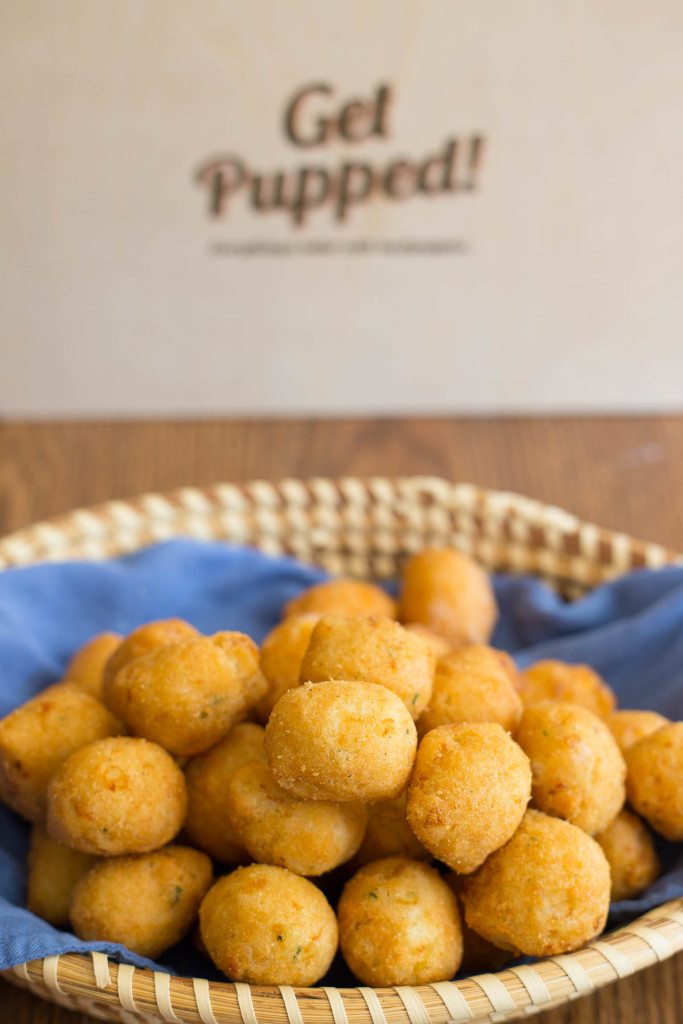 Here's the thing...hushpuppies can be super annoying to make from scratch. The batter has to be the right consistency in order for them to hold their shape and to have the perfect pillowy texture in the middle after they're fried. If the batter is too thin the dough will spread in the oil, and if the batter is too thick they could become hard and chewy in their centers after they're cooked.
On top of that, you also have to make sure the oil is the right temperature for frying because if it's too hot the outside of your pups will brown too quickly while the centers remain raw, and if the oil is too cold they will become heavy, oil laden nuggets of nastiness.
If that's not enough obnoxiousness for one day, if you're making homemade hushpuppies at home and frying your own fish at the same time, you have to make sure you fry your pups in a separate pot of oil from your fish otherwise your hushpuppies will end up tasting of seafood rather than sweet and tasty fried deliciousness. Ugh, see? Ain't nobody got time for that.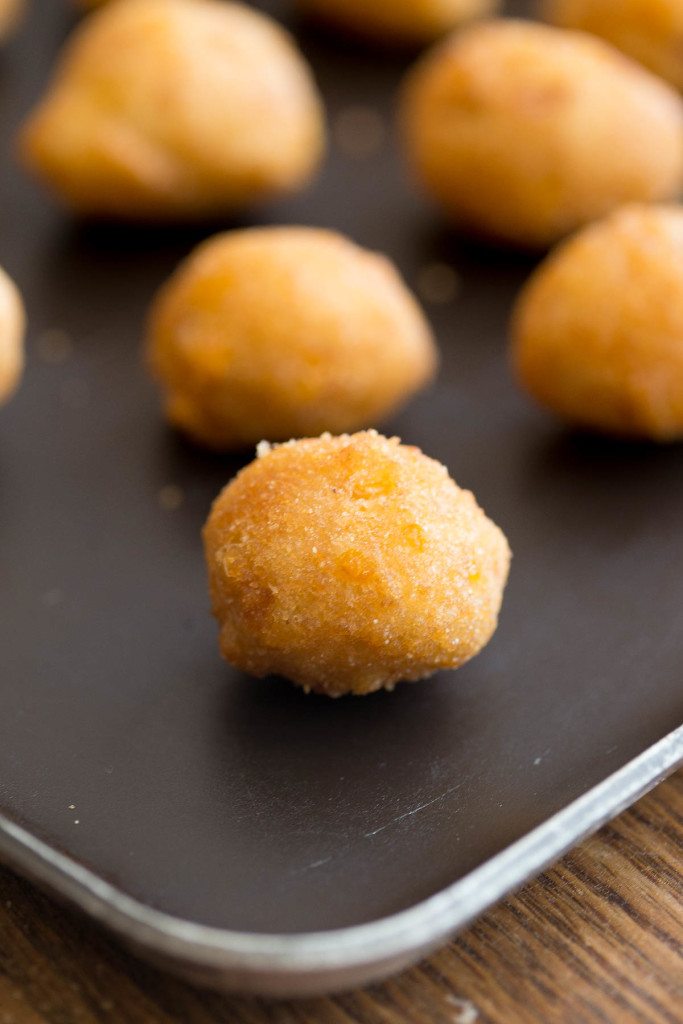 Here's the good news! Savannah Classics has taken all of the guess work out of the equation for us and their hushpuppies are super simple to serve alongside your favorite quick and easy meal. Just throw them in the oven, right out of the freezer, and in a few minutes you'll have crisp, golden, fluffy pups without all the fuss!
Savannah Classics is located in Savannah, Tennessee and has been in the business of making hushpuppies since 1970 using a tried and true Southern family recipe. Their hushpuppies are available in 3 flavors: Original, Sweet Corn, and Jalapeno, offering each member of your family a fresh way to tantalize their taste buds whether they're looking for something standard, spicy, or sweet.
When I first opened the bag of Savannah Classics hushpuppies I instantly knew I was going to love this product. Why? Because, I'm not even kidding you, these hushpuppies smelled EXACTLY like the ones Mama Mac used to make from scratch. That alone made me fall in love with them, but when I bit into one and saw the flecks of real onion and the fluffy interior? I knew we had a winner.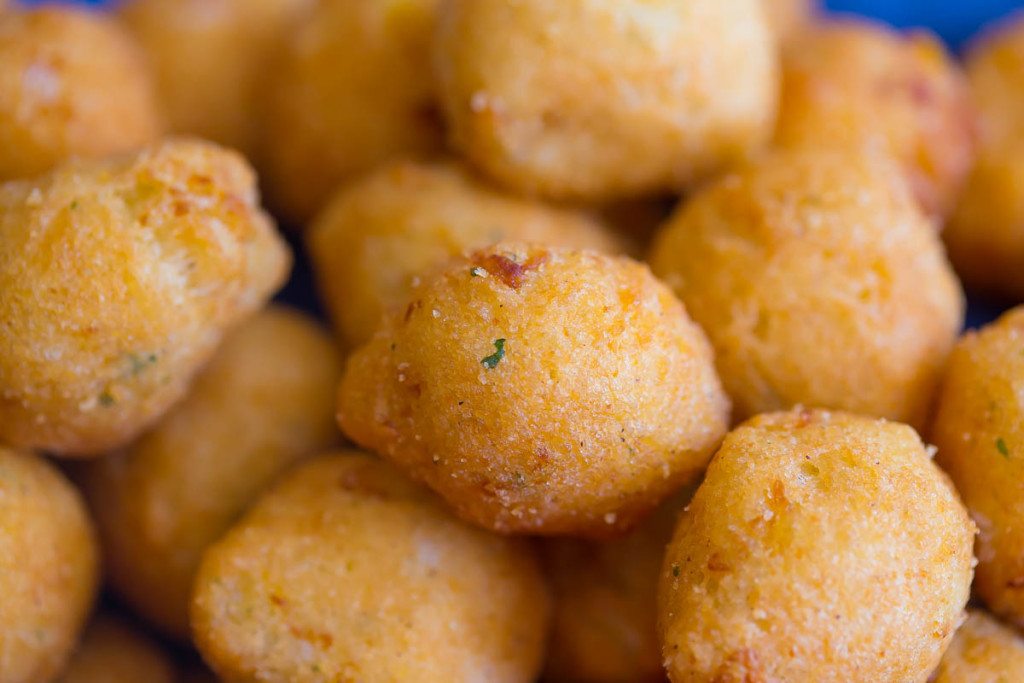 I grew up eating hushpuppies without sugar so I'd have to say the Original flavor were definitely for me, but Owen is absolutely obsessed with corn so it wasn't a surprise that the Sweet Corn were his fav. The Jalapeno were equally as delicious as the other two, and I loved the slight kick of heat added in from the pepper. The spiciness wasn't too overwhelming, and it reminded me of the Mexican cornbread my other grandmother used to make for lunch after church on Sunday afternoons.
If you're planning to have an amazing 4th of July shindig and were hoping to serve a quick and easy snack or bread dipper for your guests, Savannah Classics has made that easy for you to do as well. If you enter your zipcode in their Pup Finder you can locate a store nearest you which sells their product AND lets you know exactly where in the freezer aisle you can find these amazing hushpuppies.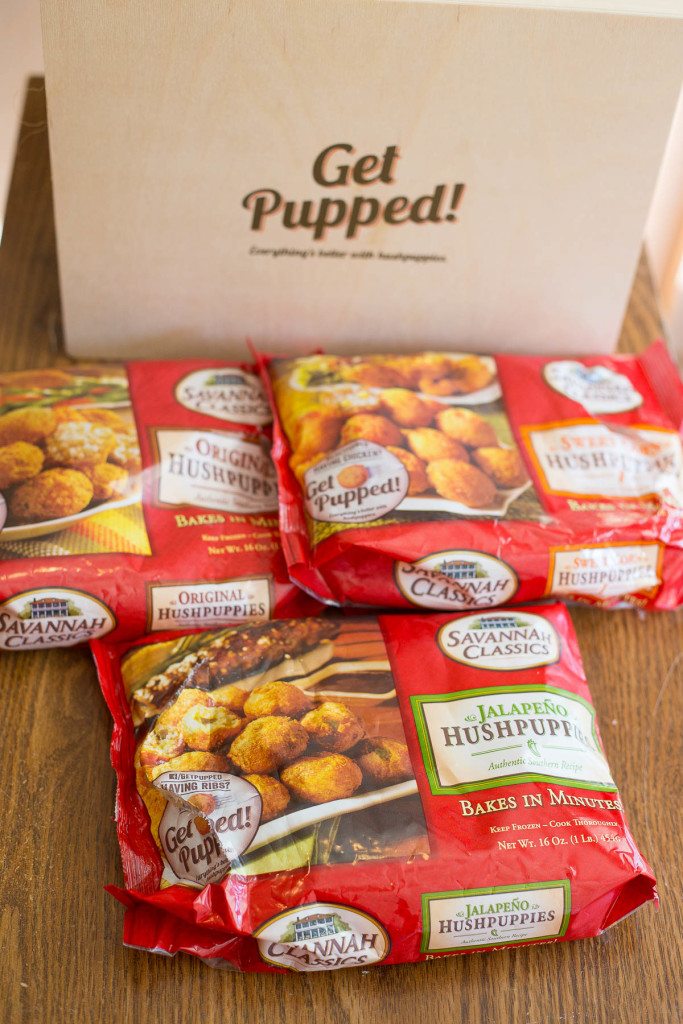 As if that isn't cool enough, Savannah Classics has also been gracious enough to provide one lucky reader with a $50 Visa Gift Card to use towards the purchase of a stash of pups and the ingredients for my Lemon Shandy Peel & Eat Shrimp, perhaps?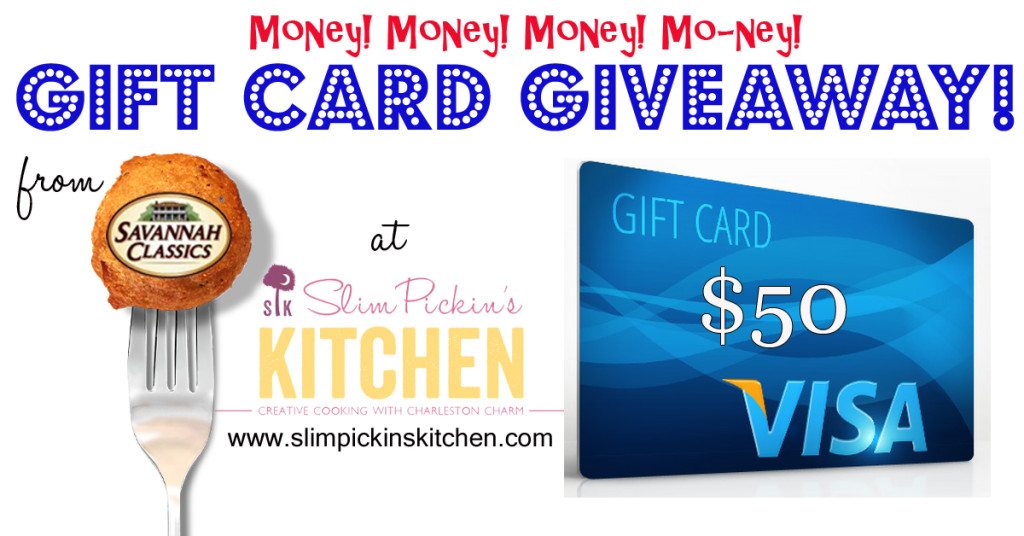 Didn't win the giveaway? Don't stress! Head on over to their Facebook page and keep your eye out for coupons to save on your next purchase.
What are you waiting for? #getpupped and fill out the form below and enter to win!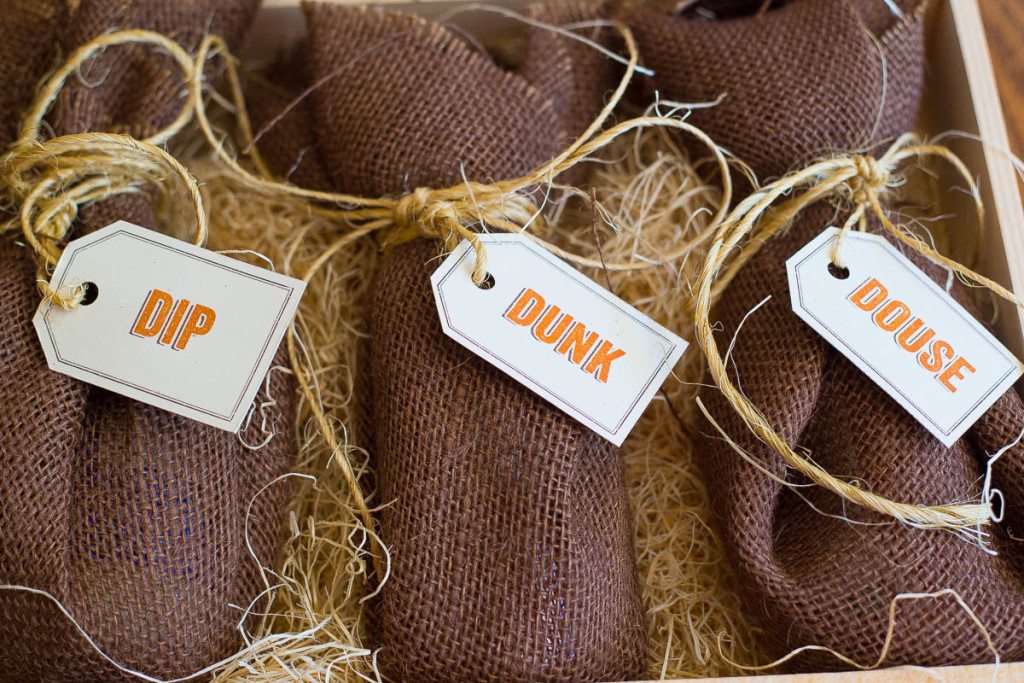 *I received compensation in exchange for writing this review, and, although this post is sponsored, all thoughts and opinions regarding the product are my own*