This Southern Strawberry Sweet Tea is made with fresh strawberries and a homemade simple syrup, and is exactly what you need to cool you off on a sizzling hot southern summer day!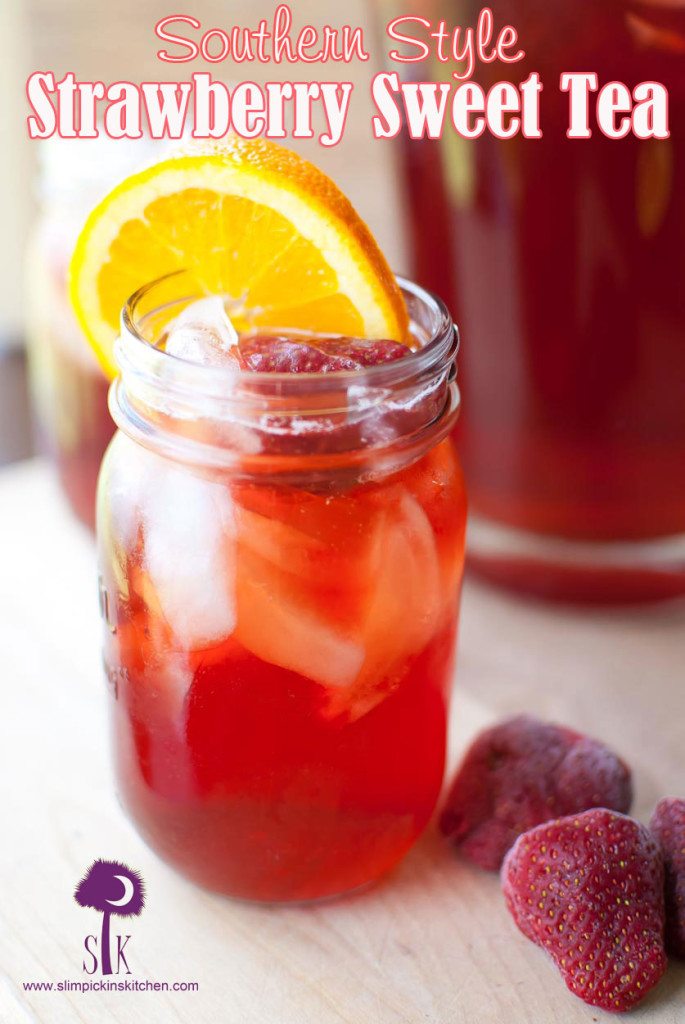 There really is nothing more satisfying than sipping on a cold glass of southern strawberry sweet tea after a long afternoon of playing on a hot summer day.
As a child, when I heard the screen door slam and the chimes of ice cubes chinking against the glass, I knew my mama's sweet southern syrup was on its way.
One swallow of this strawberry sweet tea brings me straight back to 1989 where my days were spent crabbing off the docks, swimming in the pool, and soaking up the scorching South Carolina sun.
Homemade Sweet Tea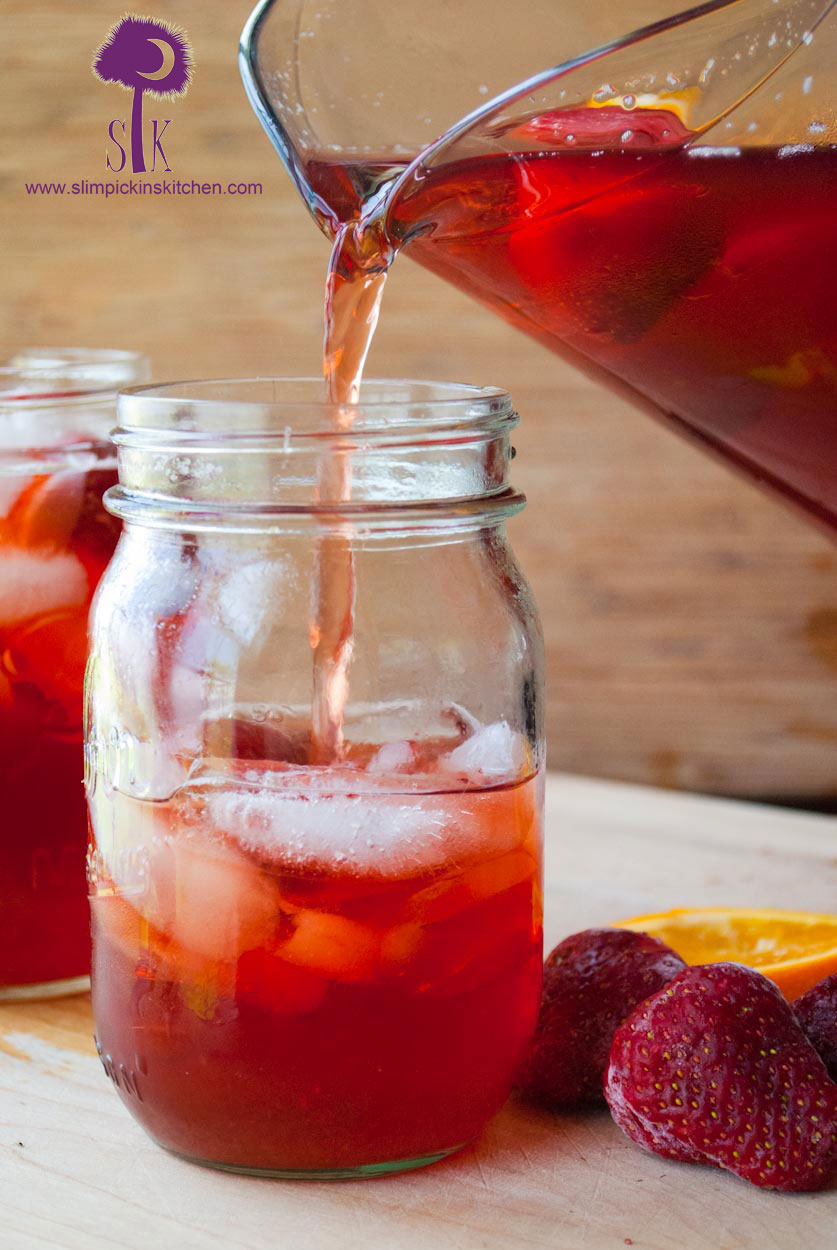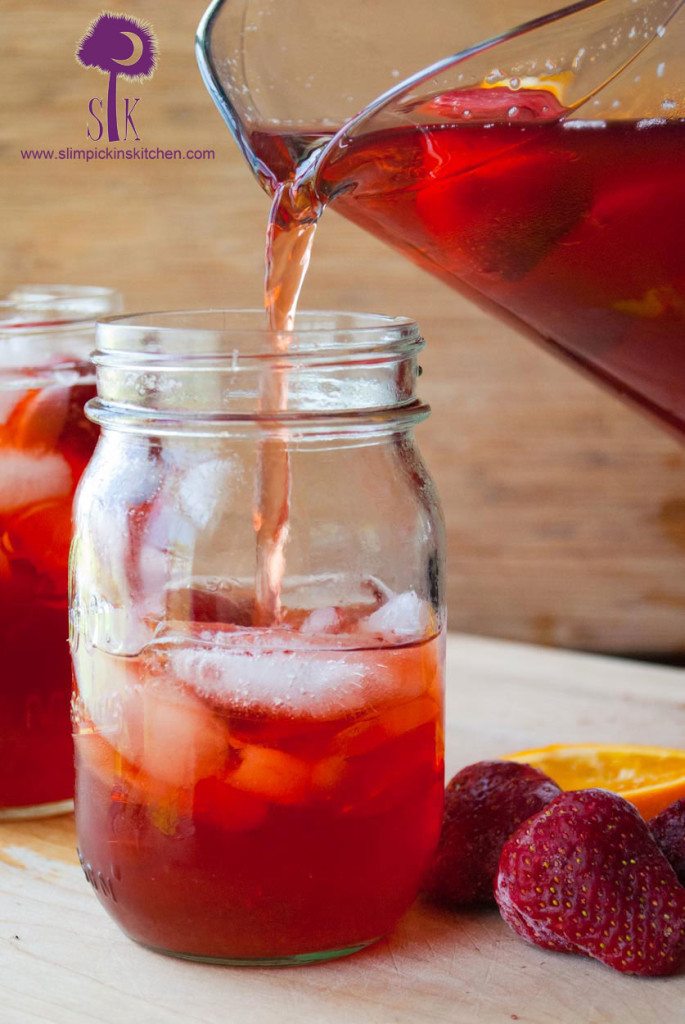 As I've grown older, my sweet tea consumption has transitioned into a love/hate relationship w/ unsweet tea mixed with several packets of stevia because I could have 457,000 of them without worrying a wink about how many calories I've consumed, but I really just want to drink the real stuff, ya know?
I've never been one to add anything other than sweetener (or booze!) to my tea, but after one gulp of this southern strawberry sweet tea, I did an about-face and forward marched myself straight back to the fridge for another glass...or three.
It honestly tastes as if you are drinking a strawberry straight from the vine.
Strawberry Sweet Tea Recipe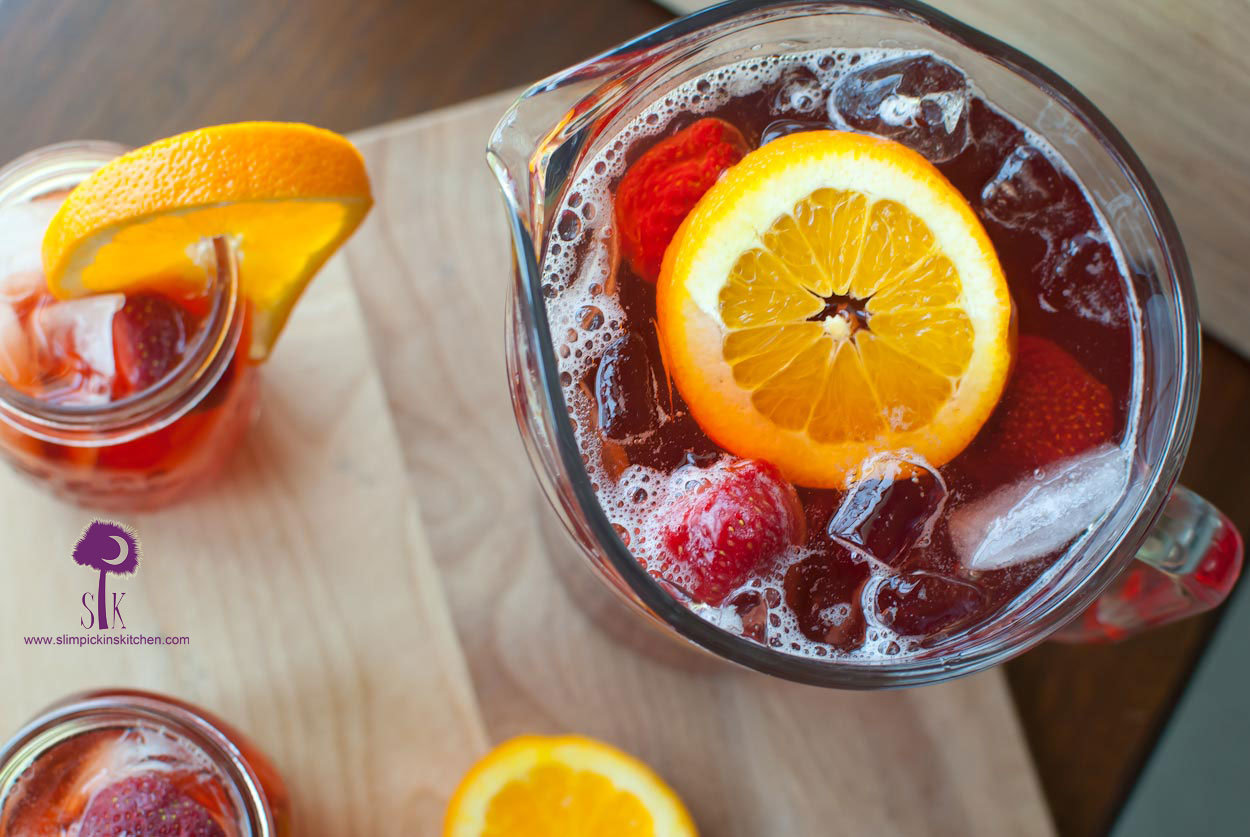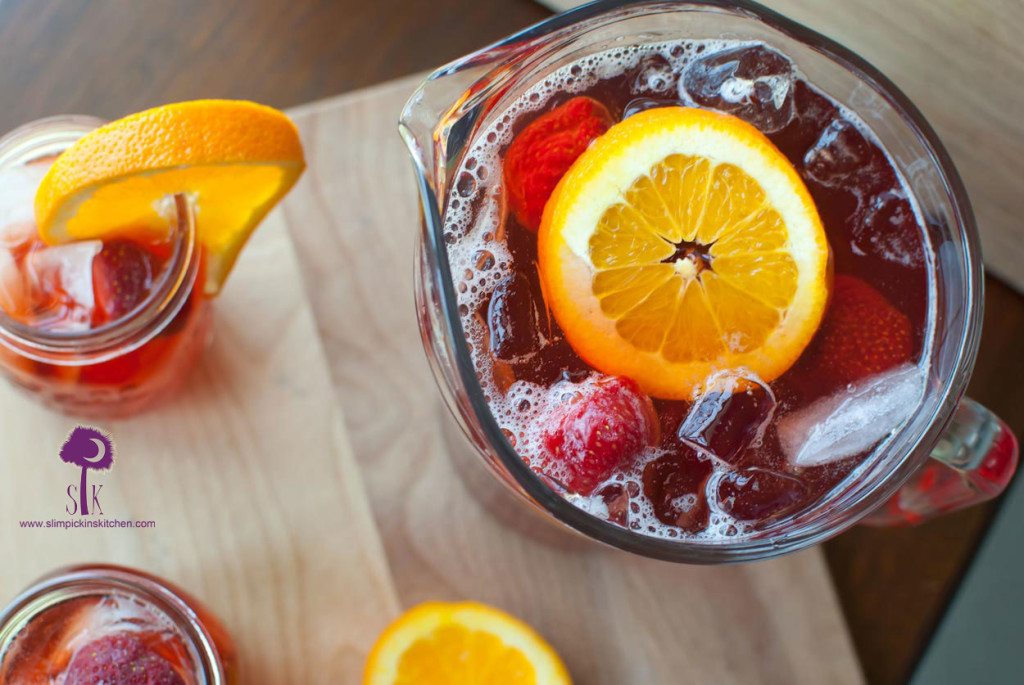 When I got pregnant again I went out to lunch with my husband one day and he ordered a sweet tea. Up until that point, I had just been drinking water with my meals because I refused to consume artificial sweeteners with my baby in my belly. When he spoke those magical words my mouth gaped open and drool dribbled down my chin.
All of I sudden it hit me: I was the size of a semi barreling down the freeway sweating like my menopausal aunt, and it had been years, I tell you, YEARS since I last ordered a sweet tea of my own. If I didn't get a glass in my hand STAT the poor waitress and I were going to have some serious words.
One drop was all it took, and for the remainder of my pregnancy I ordered sweet tea every time we went out for a meal.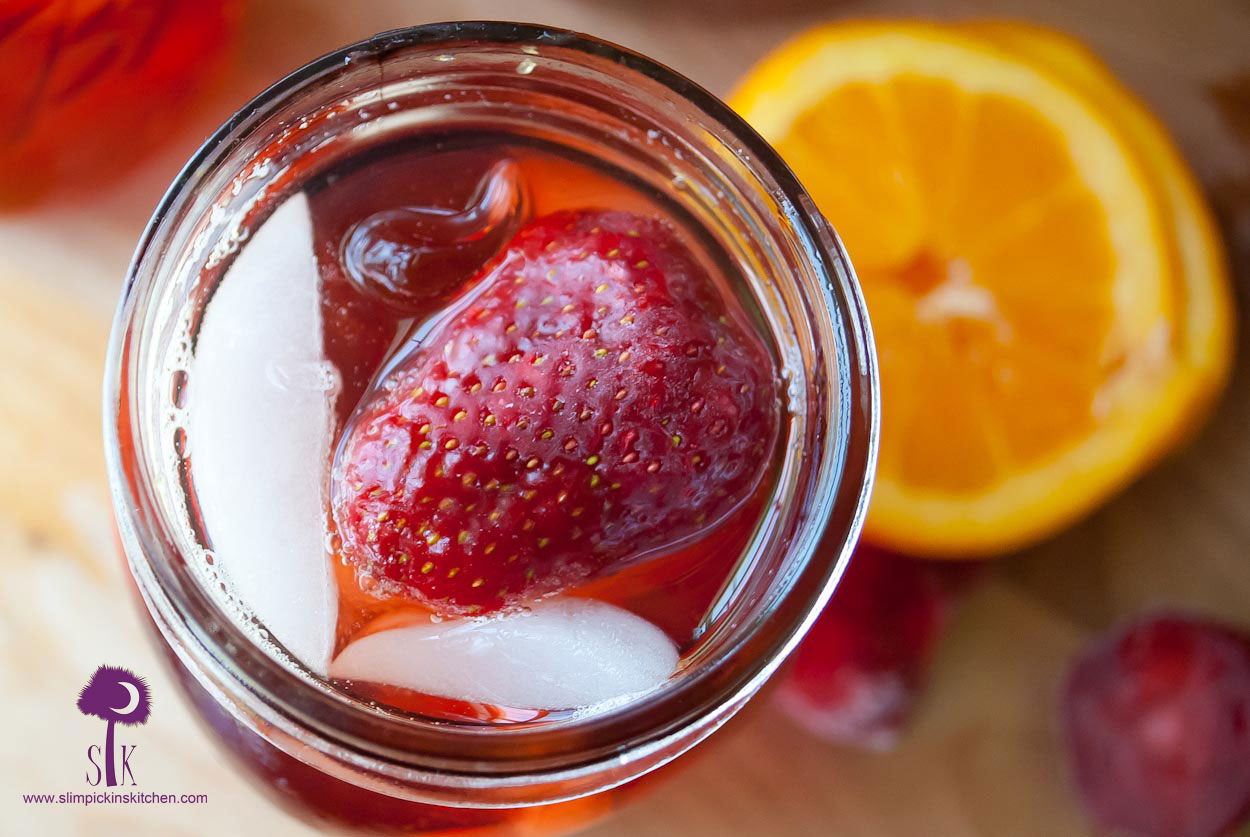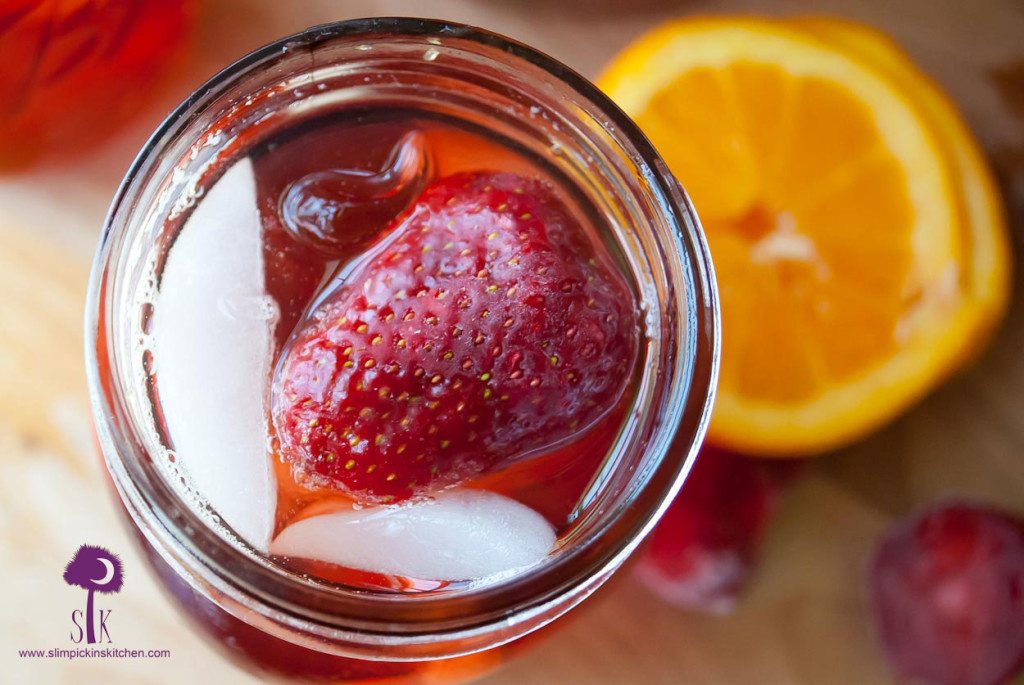 So the moral of the story?
If you are looking for a simple and quick, absolutely unforgettable recipe to make this Memorial Day weekend, just go ahead and make a pitcher of this strawberry sweet tea. I promise it will be such a hit that your guests will audibly swoon, your grandmother will stop asking if you're planning on wearing a cover up, and your kids will promise to let you go to the bathroom in peace.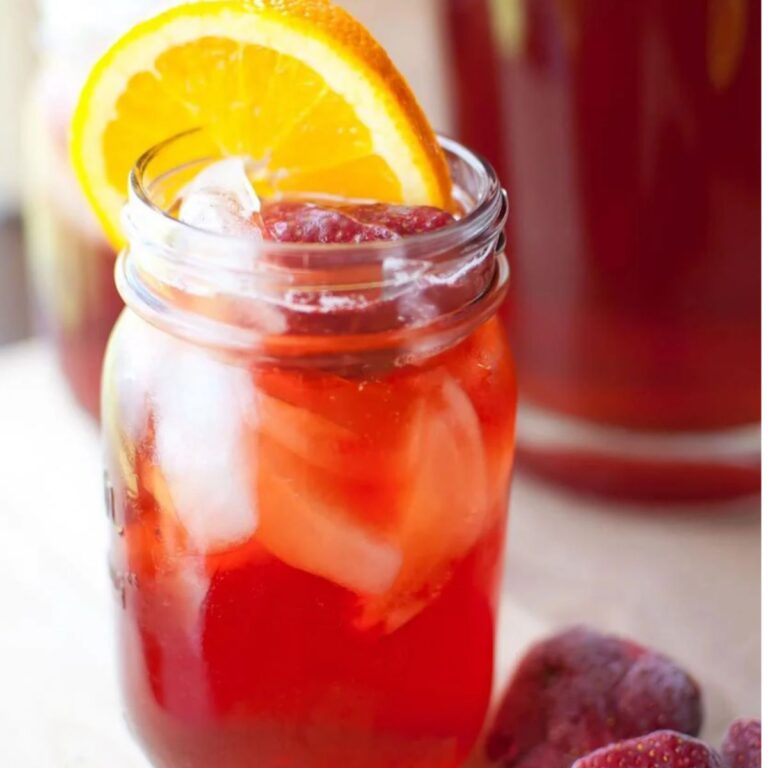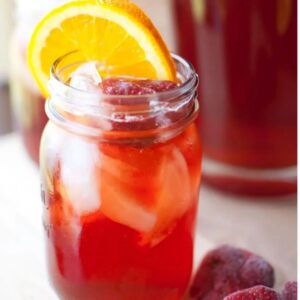 Ingredients
For the Strawberry Simple Syrup
For the Tea:
3

Luzianne family size tea bags

3

cups

water

Strawberry Simple Syrup
Instructions
For the Strawberry Simple Syrup:
Add strawberries, sugar, and water to a saucepan and bring to a boil. Lower heat and simmer for 10-15 minutes. Let cool slightly then pour the syrup through a fine mesh sieve into a gallon pitcher. Discard the cooked fruit.
For the Tea:
Bring water to a boil, remove from heat, drop in tea bags, and steep for 10-15 minutes.

Pour tea into the pitcher w/ the syrup and stir.

Fill the rest of the pitcher w/ cold water.

Chill completely then serve over ice &/or freshly frozen strawberries.

Enjoy!