Slim Pickin's Kitchen is reader supporter, and this post may contain affiliate links. I may earn a small commission when you click on the links at no additional cost to you. As an Amazon Affiliate, I earn from qualifying purchases. You can read my full disclaimer here.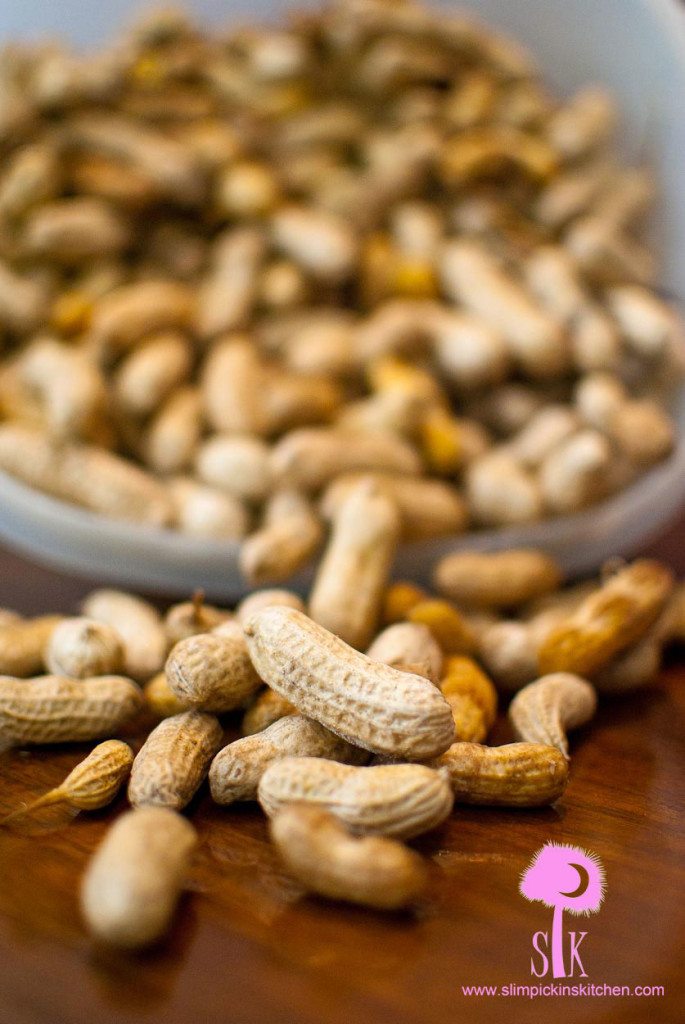 Behold, the boiled peanut.
Sweet and salty morsels of heaven, mushy nutty goodness, and a Southerner's standby summertime snack.
There is nothing in this world quite like sucking on the briney deliciousness of a freshly boiled peanut when your hair is dripping wet from the ocean or while your slugging back a cold draft beer cheering on your local minor league baseball team.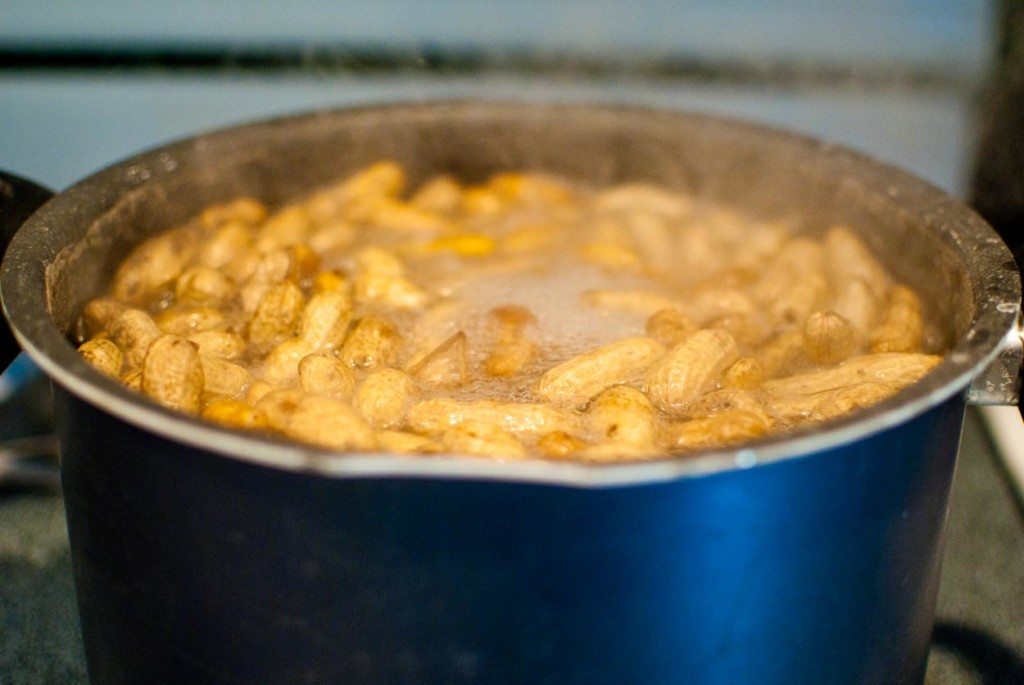 I've always wanted to write a post on how to make boiled peanuts, and the day has finally arrived.
It seriously is one of the easiest recipes in the world, and the hardest part about perfecting this recipe is finding the correct kind of peanuts to boil in the first place.
It is absolutely imperative that you have freshly picked green, or raw, peanuts. The term "green" basically refers to the fact that they are green from the vine rather than green in color.
Please be aware, you CAN NOT boil peanuts that have already been roasted or otherwise dried or cooked. You must pick up your peanuts from a farmer's market, a roadside stand or, if you live in the South, you may actually be able to find them at your regular grocery store between May & November.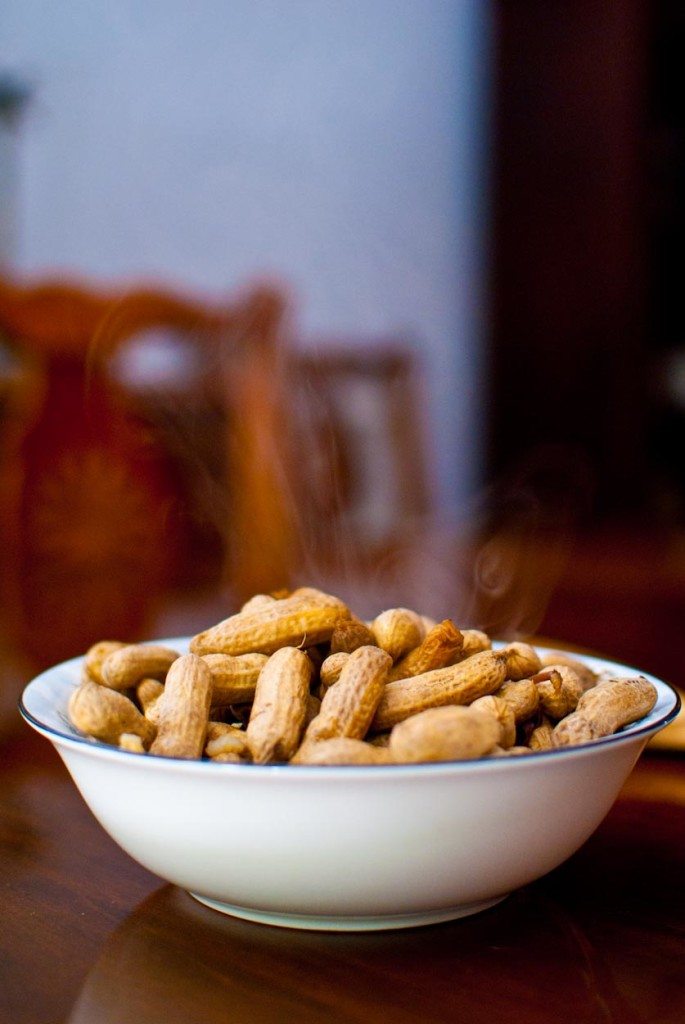 Now, contrary to popular belief, boiled peanuts aren't always super slimy or soggy. In fact, if they are then they have have been seriously overcooked or have sat in their brine for too long.
A perfectly boiled peanut has a soft outer shell (that you usually crack open with your teeth) and tender red nuts inside that simply melt in your mouth.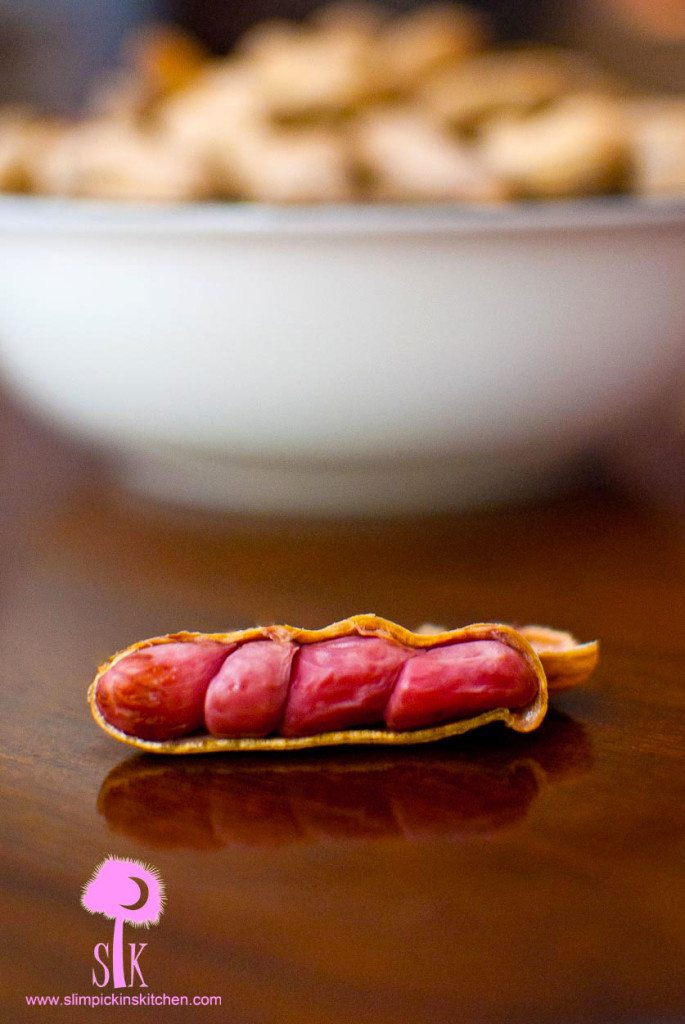 I prefer to cook my peanuts al dente, meaning they are just firm enough to maintain a bit of texture, but they are still soft and creamy. So, if you never acquired the taste of boiled peanuts because you couldn't handle the texture, please make a batch my way before completely writing them off.
I promise you won't be disappointed.
If you are, oh well, whip up a batch of some boiled peanut hummus and serve it at your 4th of July bash!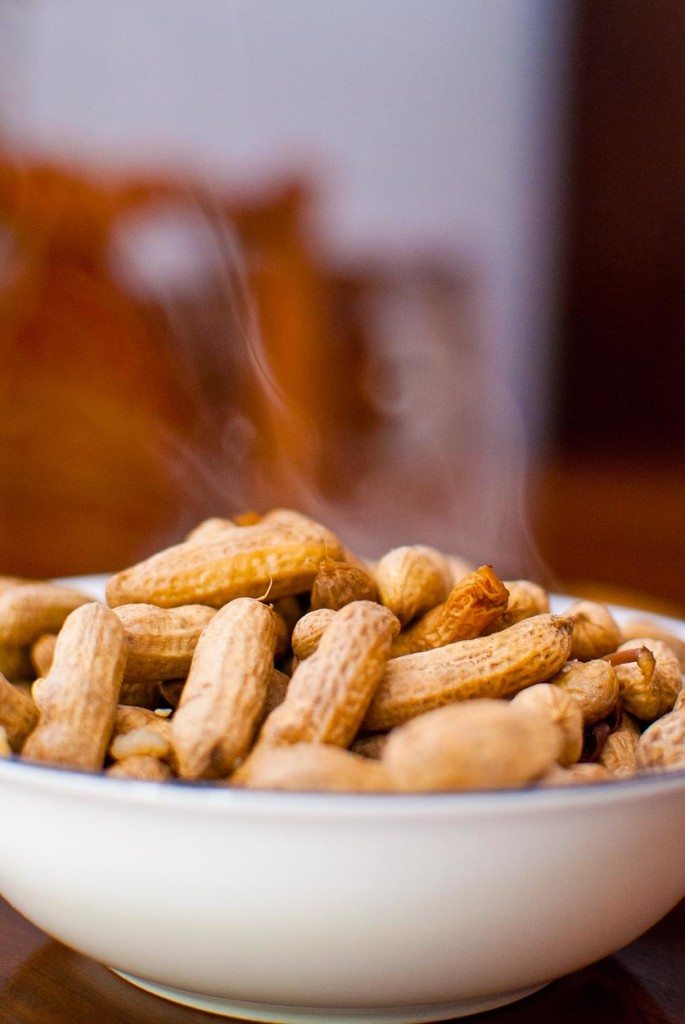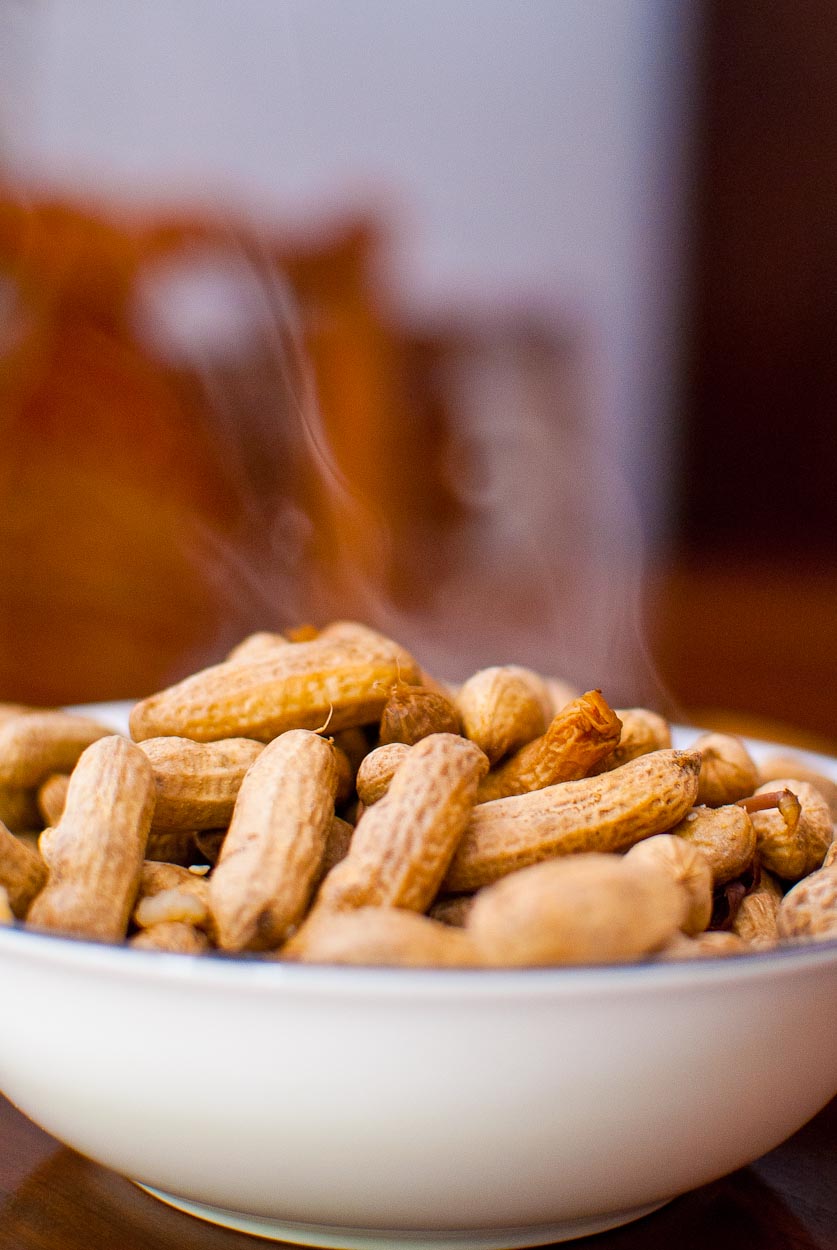 FYI: I apologize for the tardiness of this post. I received a phone call early Thursday morning and was told I needed to return to Charleston due to a family emergency. I'm not going into too many details yet, but I can tell you that the situation is stable at the moment and prayers are very much appreciated!  Thanks for your understanding!
Getting to know you…
Have you ever had boiled peanuts?
Have you ever made them?
Can you find green peanuts where you are?
Note: If serving at a party or get together, allow the peanuts to hang out in the pot on the stove on low. Otherwise, drain the water and keep refrigerated until ready to eat/serve.
How to Make Boiled Peanuts

Print recipe
| | |
| --- | --- |
| Serves | 8 |
| Prep time | 5 minutes |
| Cook time | 3 hours |
| Total time | 3 hours, 5 minutes |
| Allergy | Peanuts |
| Dietary | Diabetic, Gluten Free, Vegan, Vegetarian |
| Meal type | Appetizer, Side Dish, Snack |
| Misc | Freezable, Serve Cold, Serve Hot |
| Occasion | Barbecue, Birthday Party, Casual Party |
Ingredients
2lb raw, green peanuts
1/2 cup standard grain sea salt (If using fine grained, start with a 1/4 cup)
Water
Note
*WWpts= 4 pts per serving*
*WWpts+= 5 pts per serving*
Directions
Step 1
Thoroughly wash peanuts, pick out any leaves or stems, drain, and return the nuts to a large stock pot.
Step 2
Fill the pot with water and bring to a boil. Stir in salt to dissolve, lower the heat to a simmer/slight boil, and cook for 2-3 hours dependent on desired firmness. After 2 hours, remove a peanut and give it a taste test. If it's still too firm, continue to cook. Note: I boiled mine for 2.5 hours and they were perfect for me, but I had just picked them up from the farmer's market the day before. The fresher the peanuts, the shorter the cooking time.
Step 3
Serve hot or cold with an icy mug of beer!
Step 4
Enjoy!
Love y'all!