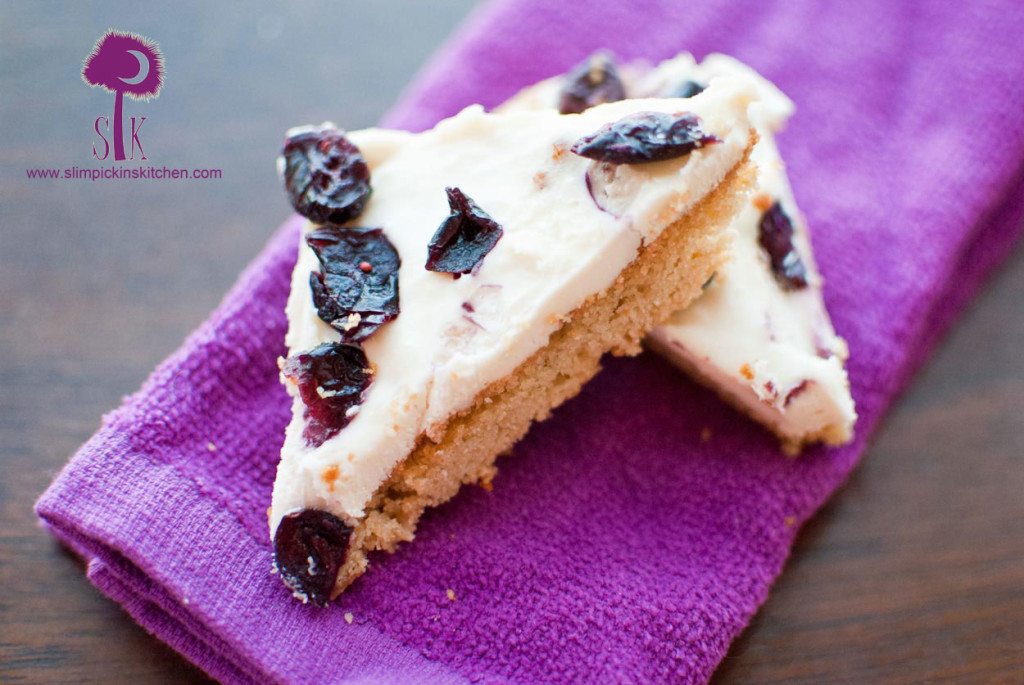 When it rains, it pours.
I always have great plans to take time to write a decent blog post, but then Owen decides to be Fussy McFussypants and wants no one but his mama, and my husband comes home with a gimp ankle after slipping and falling down some stairs at work, so he's of no use helping with parenting said fussy baby any how.
Did I mention that we live in NC and are nowhere near the ice covered Midwest?
Way to go, Will. (Just kidding, babe! Love you!) 
I hate that he hurt himself, but I guess he couldn't have done it at a better time. All you have to do is mention the word cold in the south, and the whole area closes for business. Luckily he'll be able to at least take a few hours to rest tomorrow without worrying about missing out on something at work.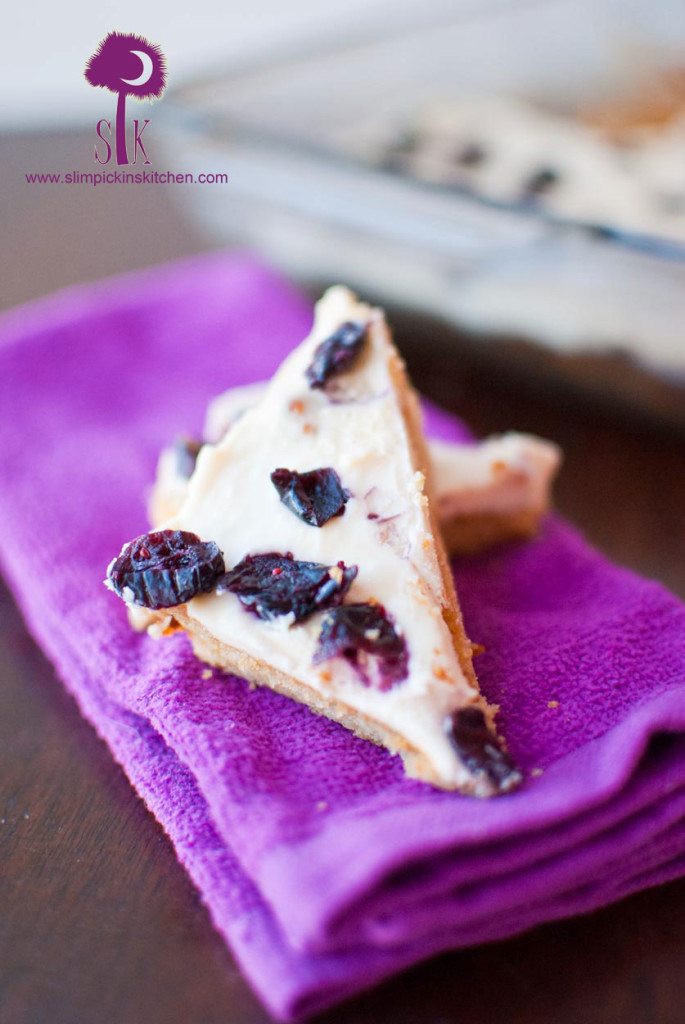 So these blueberry bliss bars.
Oh.my.gah.
I went to Twin's house to exchange gifts over the holidays, and she had a smorgasbord of Christmas treats spread across her table including these decadant, butter filled blondies that were slathered with cream cheese and sprinkled with tart craisins and were a bajillion times better than the cranberry bliss bars you can get at that amazing coffeehouse we all know and love.
I seriously did nothing but shove those suckers in my face all.night.long. Come morning, I was as bloated as a beached whale and as queasy as a newbie on a deep sea fishing trip because of all of the sugar I had consumed the night before.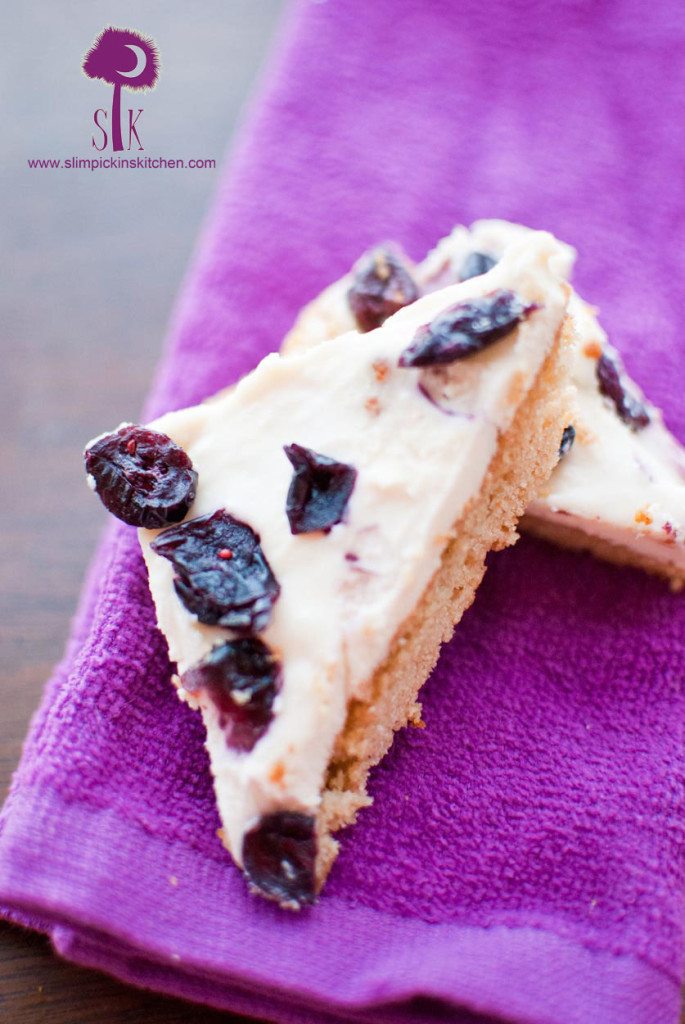 So worth it.
I can't be eating like that every day though, so I made my own clean eating version of the ever popular cranberry bliss bars that won't blow your wallet or your New Year's diet.
These blueberry bliss bars are gluten free, refined sugar free, grain free, and guilt free!
What's not to love about that?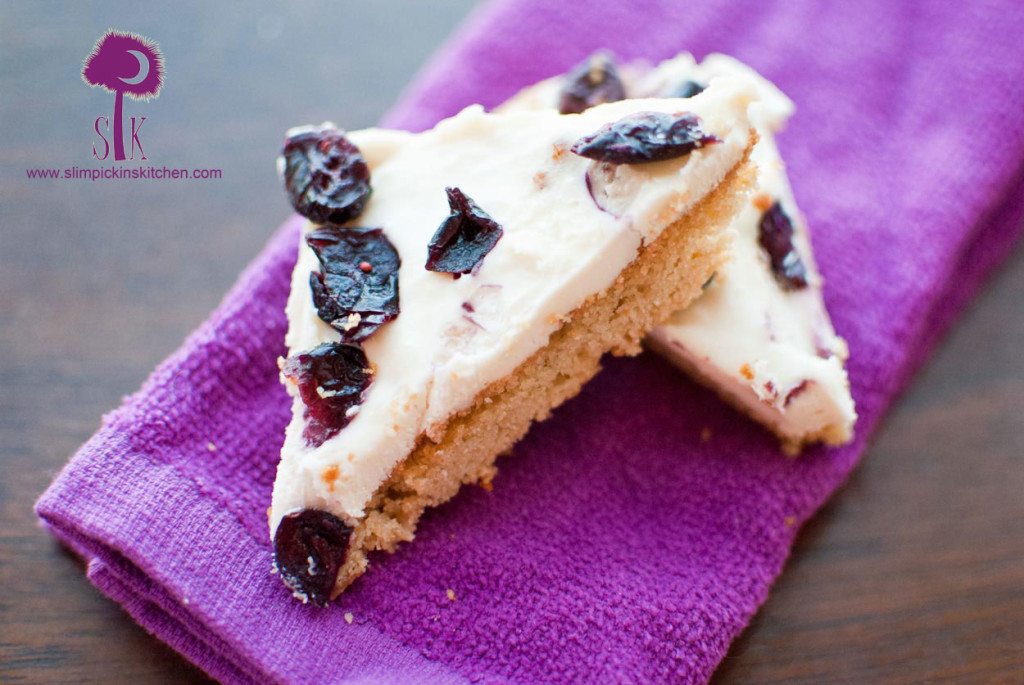 Getting to know you...
Do you like rainy days?
What's your favorite Christmas treat?
Clean Eating Blueberry Bliss Bars

Print recipe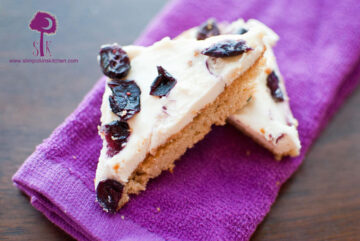 | | |
| --- | --- |
| Serves | 16 |
| Prep time | 5 minutes |
| Cook time | 18 minutes |
| Total time | 23 minutes |
| Allergy | Egg, Milk, Tree Nuts |
| Dietary | Gluten Free |
| Meal type | Breakfast, Dessert, Snack |
| Occasion | Birthday Party, Casual Party, Christmas, Easter, Formal Party |
| Website | Recipe Adapted From Ditch the Wheat |
Ingredients
1 ½ cup almond flour
¼ teaspoon baking soda
¼ teaspoon sea salt
¼ cup extra virgin coconut oil (melted and slightly cooled)
¼ cup clover or wildflower honey
1 Large egg (beaten)
1 teaspoon pure vanilla extract
1 8 oz block organic cream cheese (softened)
¼ cup clover or wildflower honey
½ teaspoon pure vanilla extract
¼ cup Organic dried blueberries
Directions
Step 1
Preheat oven to 350 degrees. Add a square of parchment paper to the bottom of an 8 x 8 inch pan.
Step 2
Whisk together almond flour, baking soda, and salt. Mix in coconut oil, honey, egg, and vanilla until well combined.
Step 3
Spread the batter into the pan and bake for 15-18 mins or until a light golden brown. Let cool completely.
Step 4
For the frosting: Beat cream cheese, honey, and vanilla extract together until smooth.
Step 5
Slather the cream cheese mixture onto the cooled blondies and sprinkle with the dried blueberries.
Step 6
Refrigerate to set then slice into squares then cut into triangles.
Step 7
Enjoy!