🙂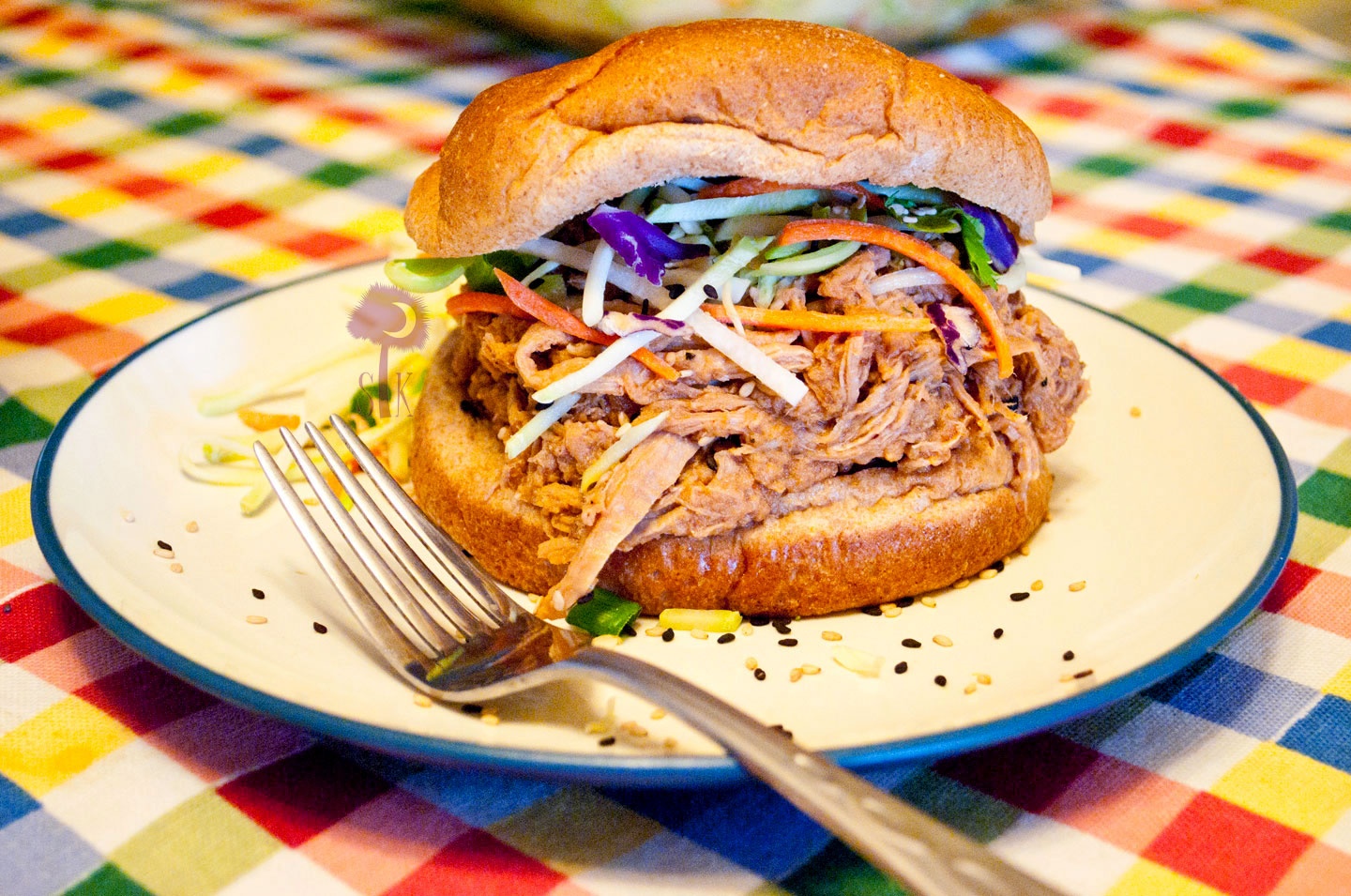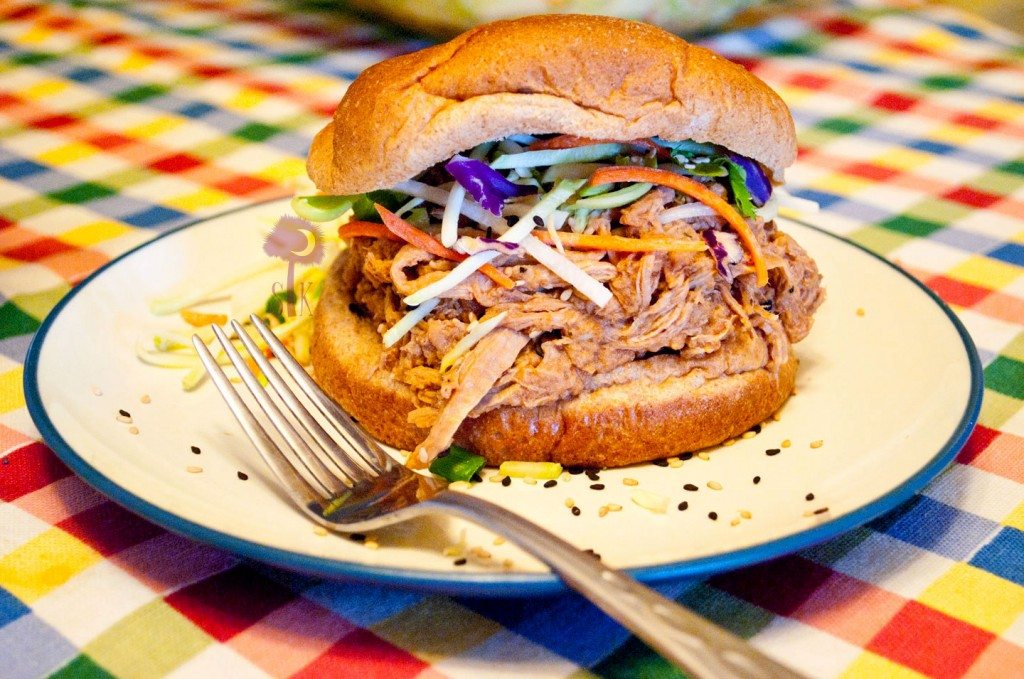 When you read the word Pterodactyl, what is the first thing that pops in your mind?
Jurassic Park?
Jurassic Park II?
Jurassic Park III?
I think of wings.
Chicken wings.
Chicken wings dripping in one of the best sauces I've ever eaten.
And then I think of fat...fat sticking to my bum and thighs for simply lusting after said chicken wings, and then I feel so guilty for lusting after the dang wings, I then need comfort food, and the only thing that is going to comfort me in times like those are chicken wings and BBQ...chicken wings and BBQ that are rolled and dunked in one of the best sauces on the planet.
Word.
There is a restaurant here is Charleston called The Kickin' Chicken, and they have this incredibly delicious and extremely unique wing sauce that is simply to die for...and they call it the Pterodactyl.
This sauce combines the sweetness of teriyaki with the smokiness of BBQ, and it is a sauce made in saucy wing heaven. Whoever came up with this sauce is brilliant, and I thank this person at least four times a month.
And speaking of comfort food...nothing can provide solace to a southerner quite like BBQ.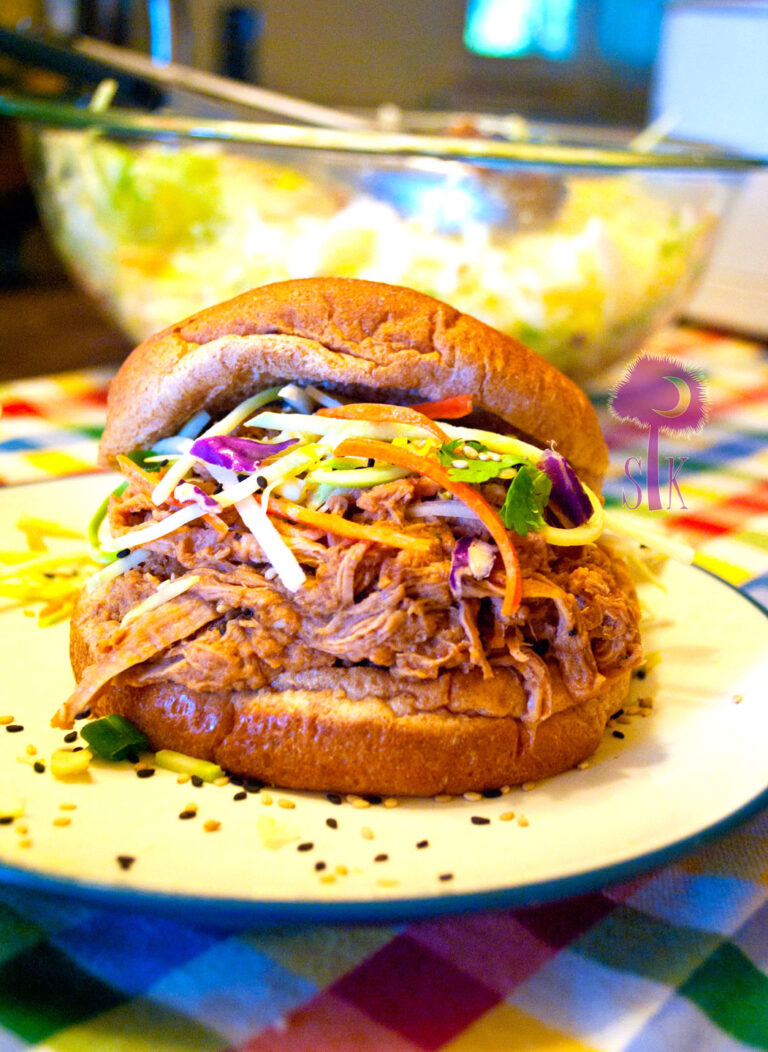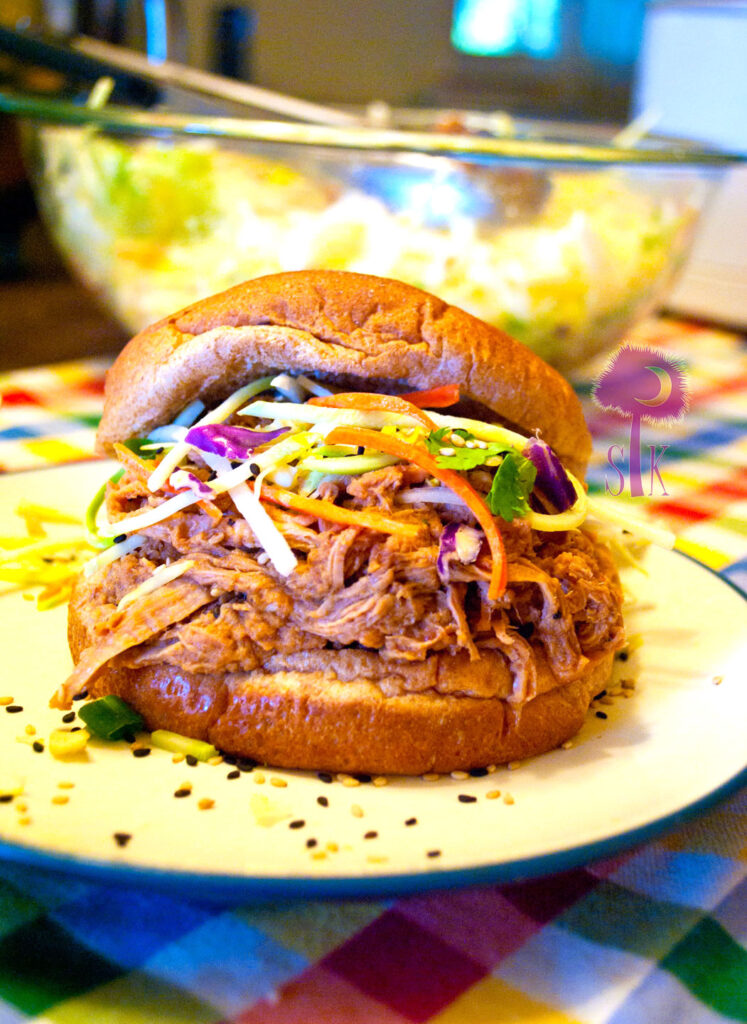 When I was a little girl, the men on my dad's side of the family would get up at 3am on Thanksgiving morning to start BBQing a hog for the big family feast scheduled for later that afternoon.
They had a makeshift spit made out of cinder blocks and chicken wire, and they would slowly roast the meat until it was succulent and perfectly moist. Every so often, they would meticulously pour my Aunt Vonnie's homemade vinegar based sauce all over the pork, making sure to infuse the meat with the sauce, ensuring that ever bite would be perfectly seasoned.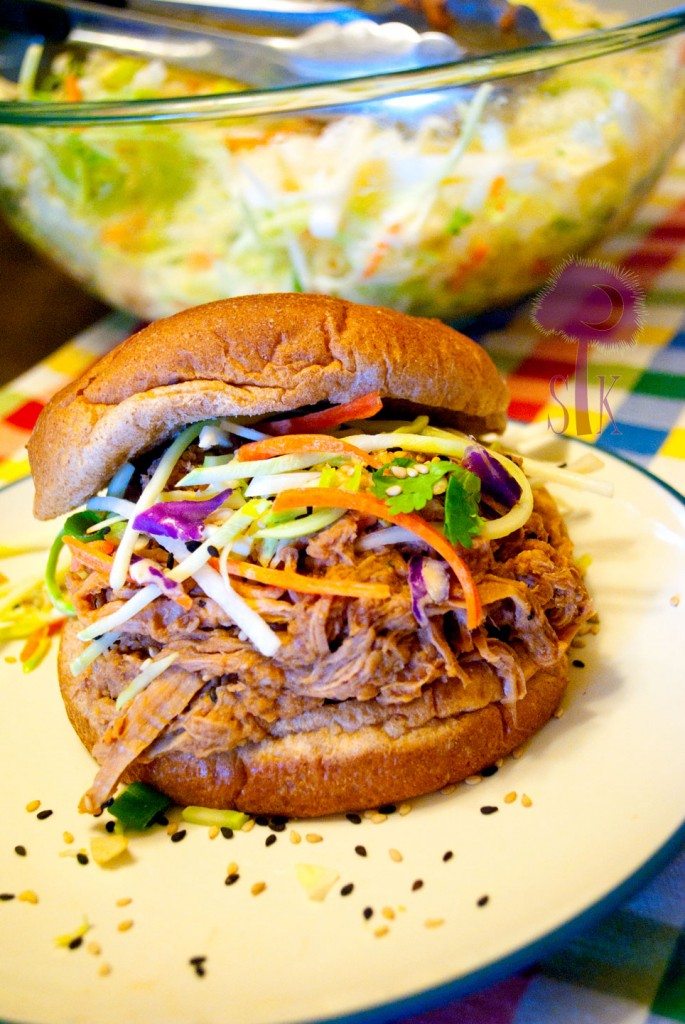 Then right around lunchtime, the women of the family would start showing up to my family's farm, each carrying a covered dish overloaded with fresh green beans simmered with ham and potatoes, ambrosia salad, peppery pirlau (chicken & rice), sweet potato casserole, hot from the oven buttermilk biscuits, or deliciously fruity pig pickin' cake.
Man that was the life!
So, today's recipe takes two amazing comfort foods and combines them into one...and don't worry, you will not have to get up at 3am to make this!
No ma'am...what do you say we let the crock-pot do most of the work for you?
You're welcome 🙂
Now, almost any time you go to a BBQ  joint and order a BBQ sandwich somewhere in the deep south, most of the time you will need to specify if you'd like it with or without slaw. As most of you know, I *LOATHE* mayo, which means I always order mine without it, but if everywhere made slaw like this, I would order it with slaw every.single.time.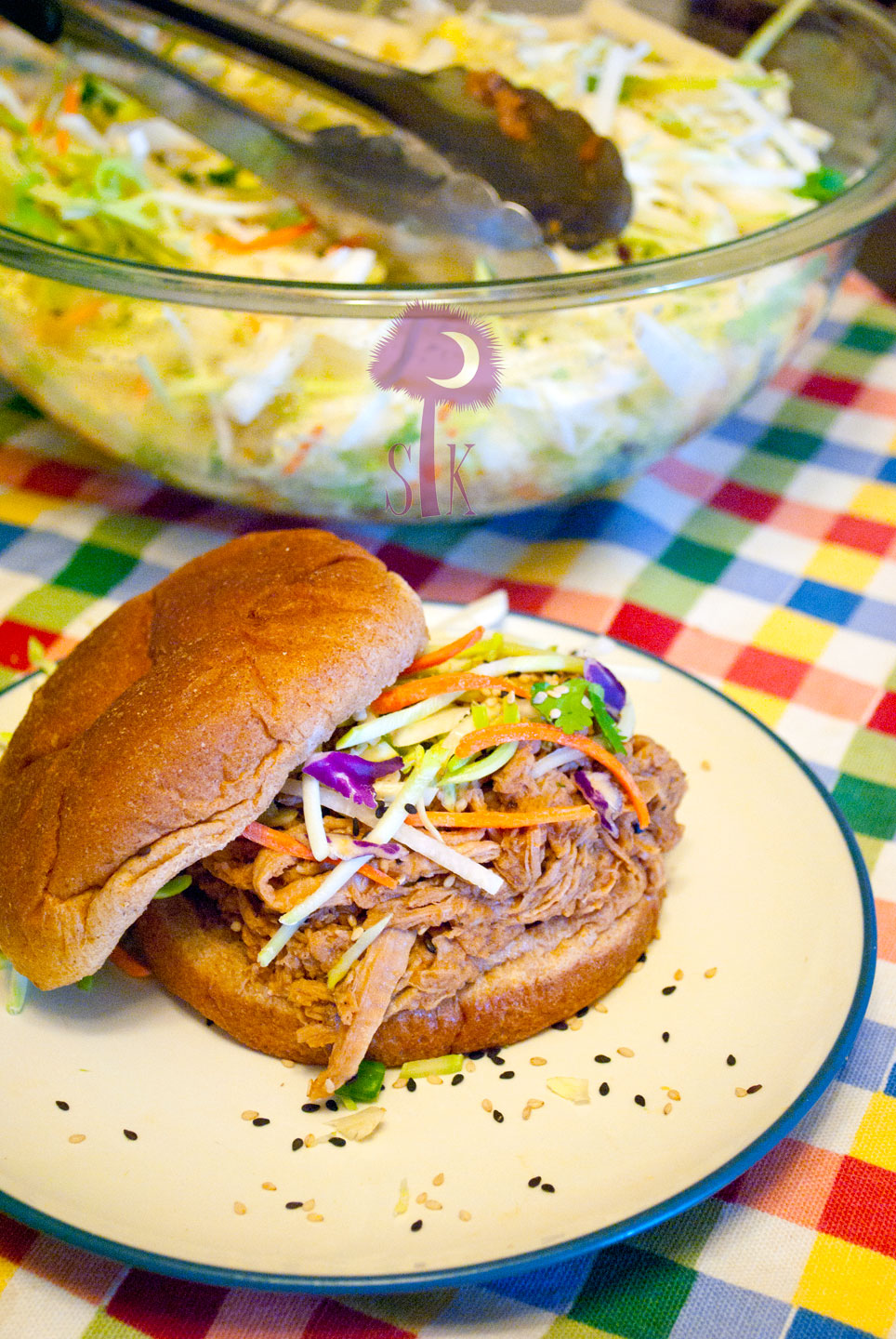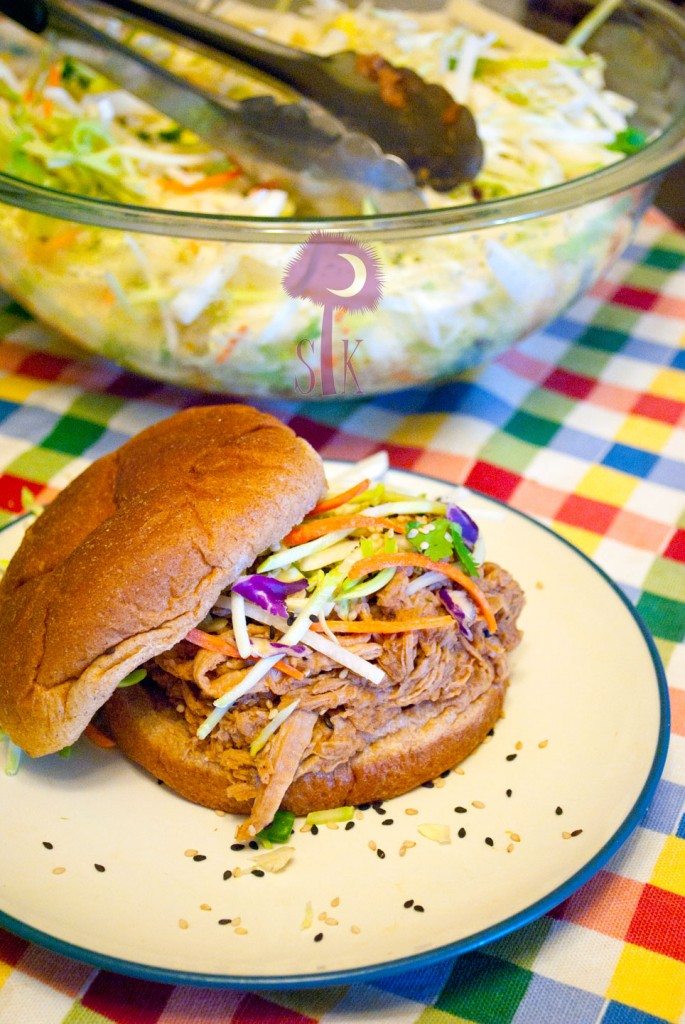 I am straight up being so serious right now...when I first tasted this slaw, I squealed so loud I made my kittle cattles high tail it to the back of the house.
Then, when I tasted the pork & the slaw together?!?!? I could barely handle it. Like seriously...I almost ran around my house giggling like a tween playing Chinese firedrill.
So.dang.good.
The cool crunch from the veggies mingled with the smoky, sweet pulled pork is so mouthwatering, I'll bet you a copper penny that your husband, boyfriend, girlfriend, cougar, &/or significant other will insist that this meal becomes a staple in your weekly rotation.
You best bet your bottom dollar it has successfully made its way into mine.
 Getting to know you...
What's your favorite wing flavor?
What food comforts you most?
Do you like your BBQ sandwiches with or without slaw?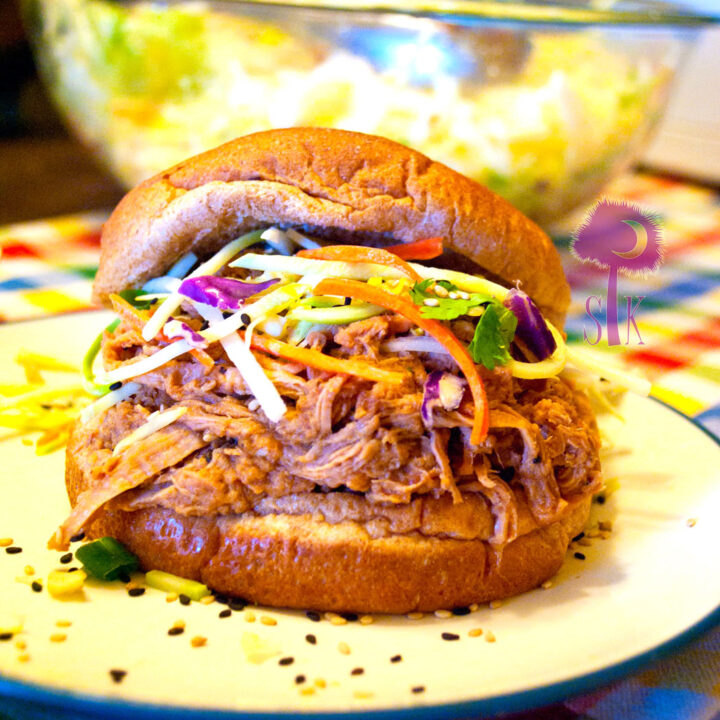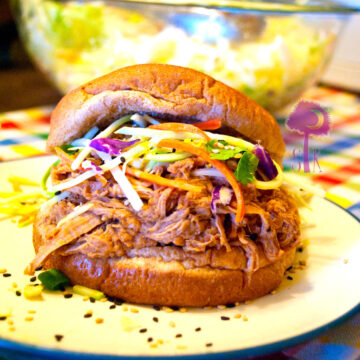 Teriyaki-BBQ Pulled Pork Sandwiches w/ Jicama Asian Slaw
Sweet teriyaki sauce mingles with smoky BBQ sauce, creating a delicious and flavorful meal
Print
Rate
Ingredients
For the Pork:
1

large sweet Vidalia onion

4-5

lb

pork loin

½

teaspoon

steak seasoning

2

teaspoon

extra virgin olive oil

2

garlic cloves

15

oz.

can tomato sauce

2

tablespoon

freshly grated or minced ginger

1

tablespoon

molasses

½

cup

Trader Joe's Soyaki or teriyaki sauce

1

teaspoon

Siracha chili sauce

2

tablespoon

brown sugar

2

tablespoon

Worchestire sauce

1

tablespoon

honey

1

teaspoon

cumin

1

teaspoon

smoked paprika

pinch

of ground cinnamon

whole wheat buns
For the Slaw:
¼

cup

rice wine vinegar

Juice & zest of 1 fresh lime

2

tablespoon

freshly minced or grated ginger

2

tablespoon

honey

1

tablespoon

granulated sugar

1

tablespoon

Soyaki or Teriyaki sauce

1

teaspoon

garlic powder

1

tablespoon

sesame oil

½

large Jicama

skin removed, and cut into matchsticks

1

package pre-washed Asian slaw salad mix

green & red cabbage, carrots, green onions, cilantro (12 oz)

1

package pre-washed broccoli slaw salad mix

12 oz

1

cup

shelled edamame

cooked according to package directions

1

tablespoon

black sesame seeds
Instructions
Slice half of the onion into rings and place in the bottom of a crock pot. Mince or puree the remainder of the onion for the sauce.

In a large frying pan, heat oil over medium-high heat and sprinkle the pork loin with the steak seasoning.

Once the oil is slightly smoking, add the pork loin and brown on each side, turning as needed.

Remove the loin from the pan and place on top of the onions in the crock-pot. Cook on low for 5 hrs.

For the sauce, add the minced onion and garlic to the same pan and cook for 2-3 minutes or until onion is translucent. Combine tomato sauce, ginger, molasses, soyaki sauce, Siracha, brown sugar, worchestire, honey, cumin, paprika, cinnamon, and salt & pepper and simmer for 20-30 mins.

Once pork loin is cooked, transfer to a large bowl made for a stand mixer, cover with tin foil, and let rest for 20 mins.

Once meat has rested , add the paddle attachment to the mixer, add the bowl to the stand, and mix on low, slowly "pulling" the meat apart.

Strain the onions from the cooking liquid (if desired) and pour into the pulled pork along with the freshly made sauce. Stir until each morsel of meat is coated.

For the slaw, whisk together vinegar, lime, ginger, honey, sugar, Soyaki, garlic powder, and sesame oil until well combined.

Add Jicama and other vegetables on top of the dressing, but do not mix until right before you are ready to serve.

When serving, toss the veggies with the dressing, add salt & pepper to taste, and sprinkle with sesame seeds.

Heat buns, top with BBQ & slaw, and sandwich together.

Enjoy!
Notes
*WWpts=6 pts per serving* *WWpts+= 7 pts per serving* *NOTE: NUTRITION INFO DOES NOT INCLUDE BUN!!!!*
Nutrition
Serving:
5
g
|
Calories:
302
kcal
|
Carbohydrates:
20
g
|
Protein:
30
g
|
Fat:
11
g
|
Fiber:
4
g