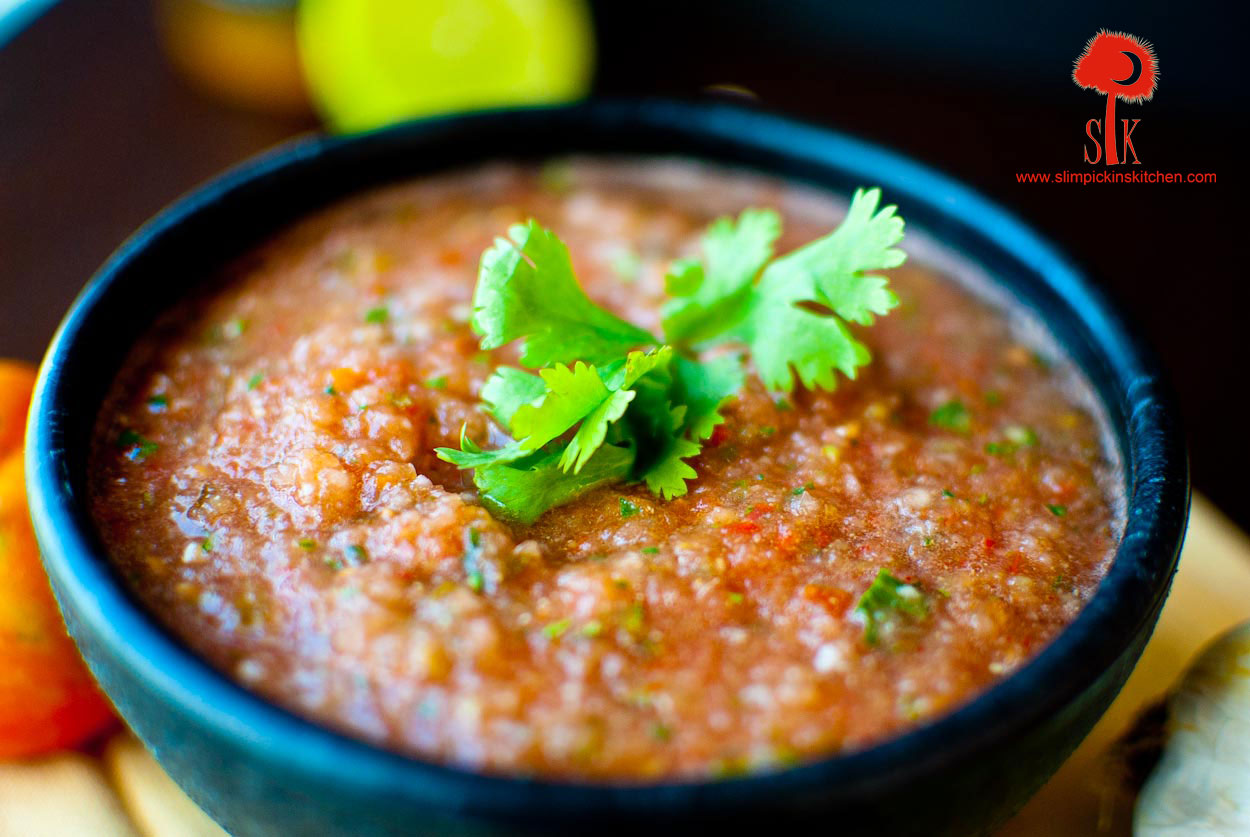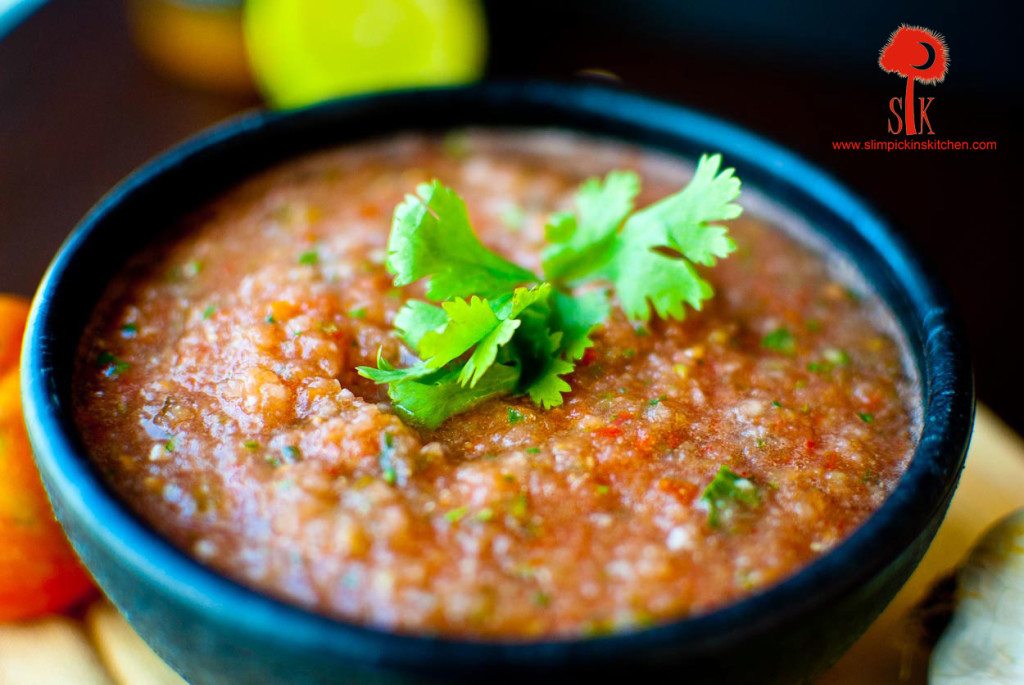 Garden fresh tomatoes.
Mild, colorful bell peppers.
Crispy, cool cucumbers.
Green, fragrant cilantro.
Freshly squeezed lime...
That's practically all you need to make this super simple salsa recipe that tastes like a fresh summer vegetable garden exploded in your mouth.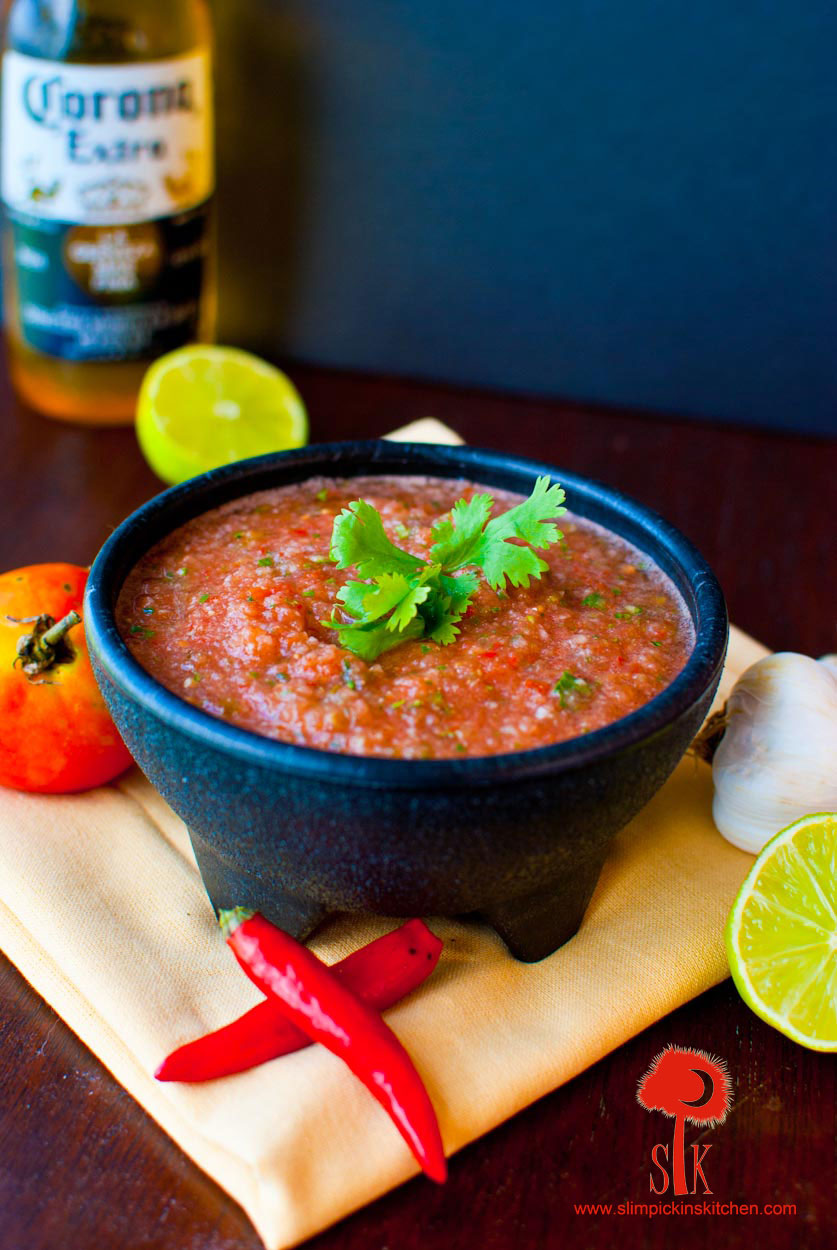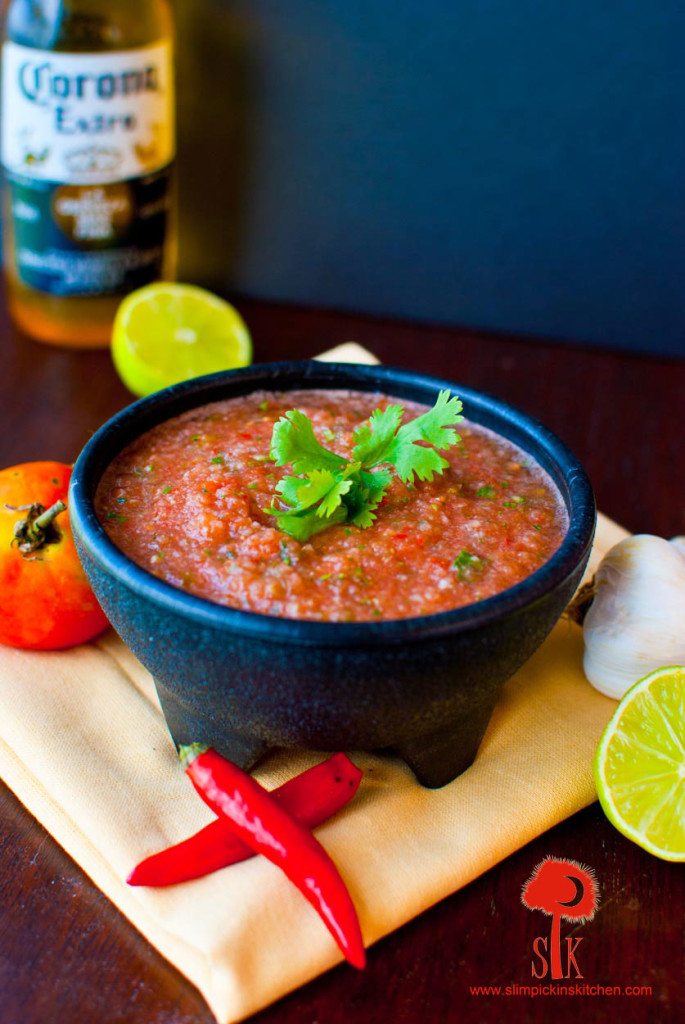 Every Sunday after church and lunch at the gossip shop, my mother-in-law heads over to my brother-in-law's to cuddle and coo all over our niece and nephews.
Without fail, the woman brings home a ginormous bag of tomatoes, green bell peppers, hot peppers, zucchini & squash, and cucumbers that have overtaken his garden.
The zucchini, squash, and cucumbers I don't necessarily mind because those are vegetables that I can eat by themselves, but fresh tomatoes?
Yeah...I'm not really down with them.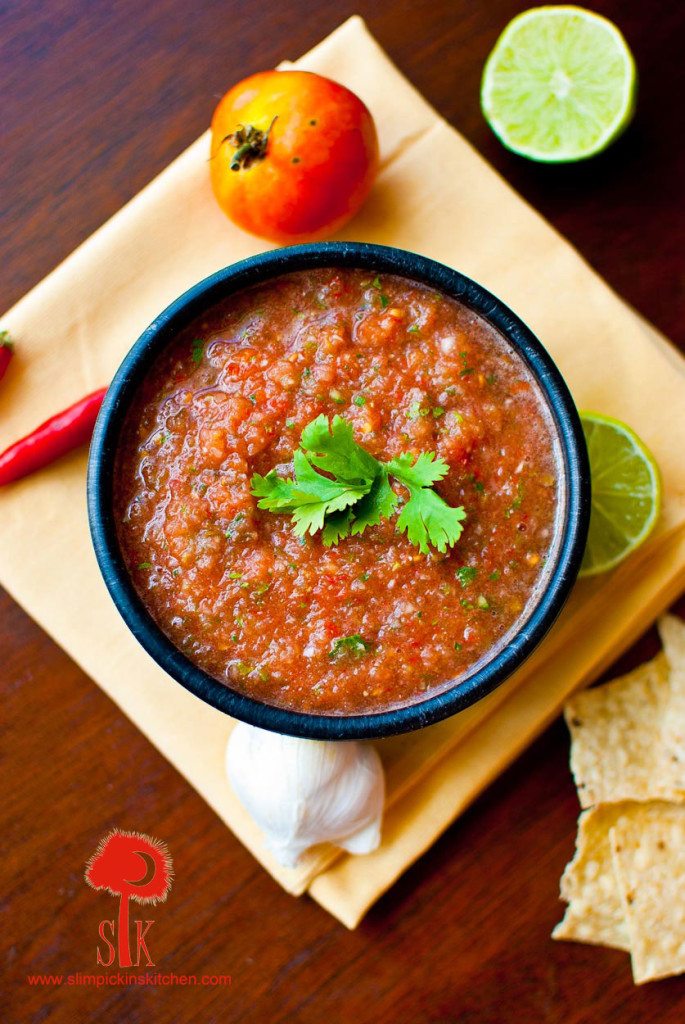 Sometimes I can be a blasphemous southerner.
You will NEVER see me eating sliced tomatoes, tomato sandwiches, or tomato pie.
Fresh tomatoes, unfortunately, have always freaked me out, and I'm just not a fan of them!
So, when my MIL started bringing home these tomatoes over and over again and our vegetable drawer started resembling a roadside veggie bin and she said she thought I could figure some way to use them, I just stared at her blankly and smiled a huge fake smile while slightly panicking on the inside.  What was I going to do with 7 zillion pounds of tomatoes?!?
Then my adorable husband came to the rescue and said we should make salsa to go with the tacos we were making that evening.
Ugh. The man is brilliant.
I totes adore him.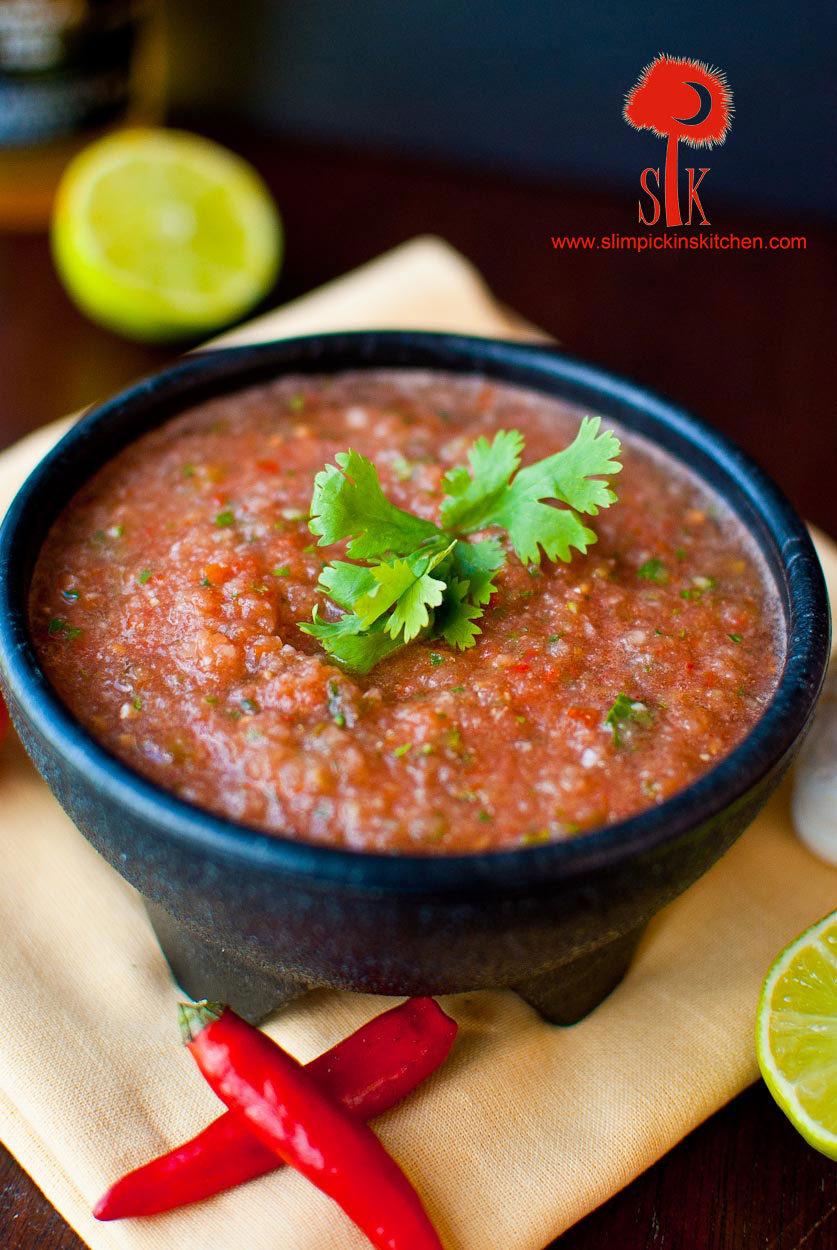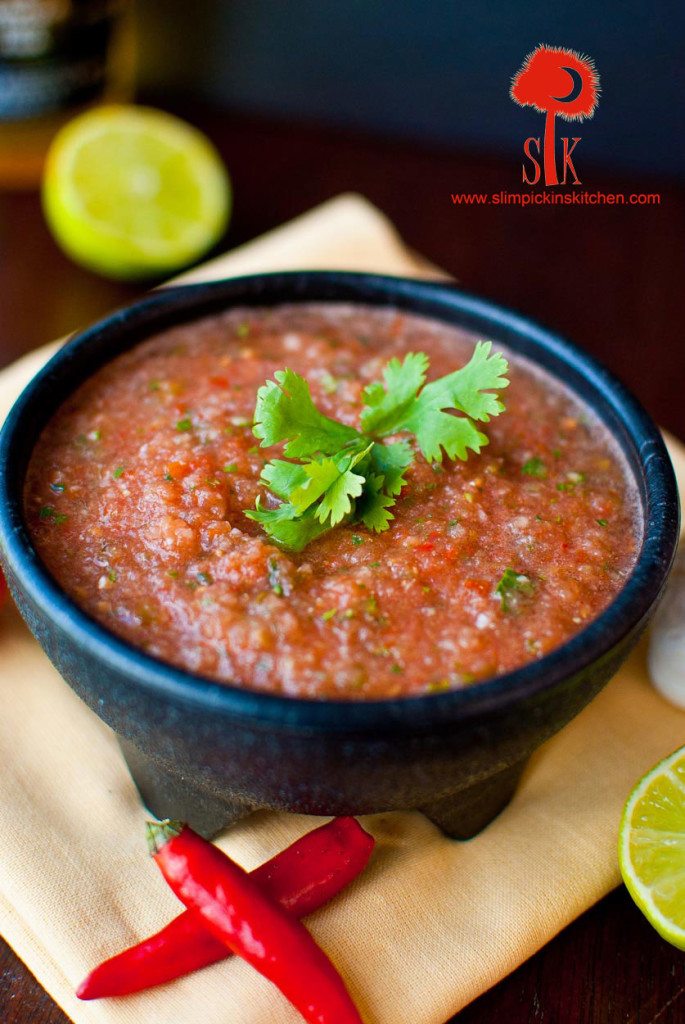 So, yeah, this recipe?
Just chuck it all into a food processor and you are good to go!
Seriously. It's that simple.
This salsa tastes exactly like the absolute best salsa you've ever had from an authentic Mexican restaurant. It also makes an absolute ship load so it's a perfect recipe to bring to a party or an upcoming football tailgate because it will take all of 15 seconds to make and it will feed a bazillion people.
And that's not an exaggeration.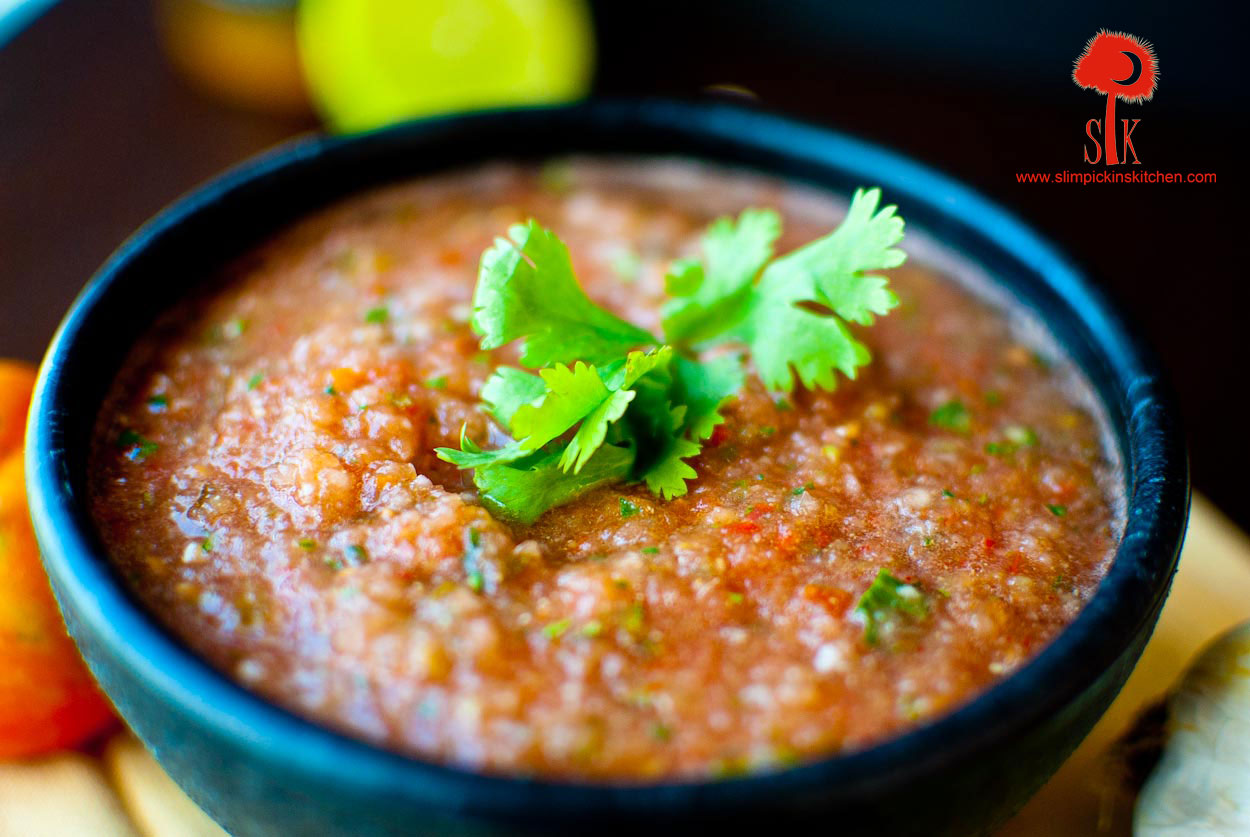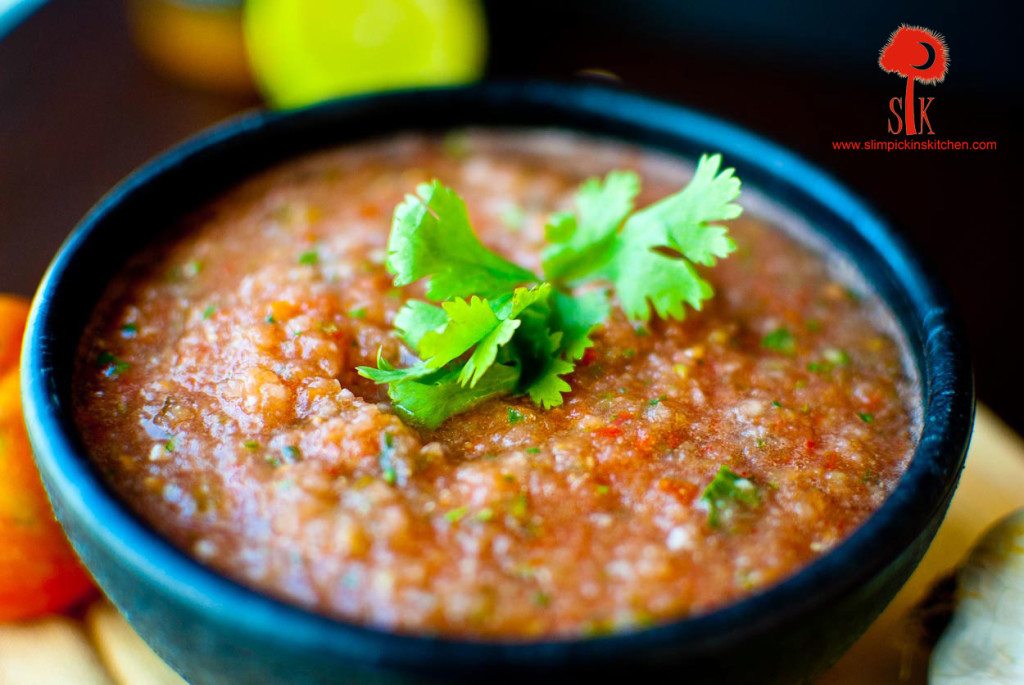 Getting to know you...
What vegetable do you have too much of?
What vegetable do you dislike?
What's your favorite brand of salsa?
Super Simple Garden Fresh Salsa

Print recipe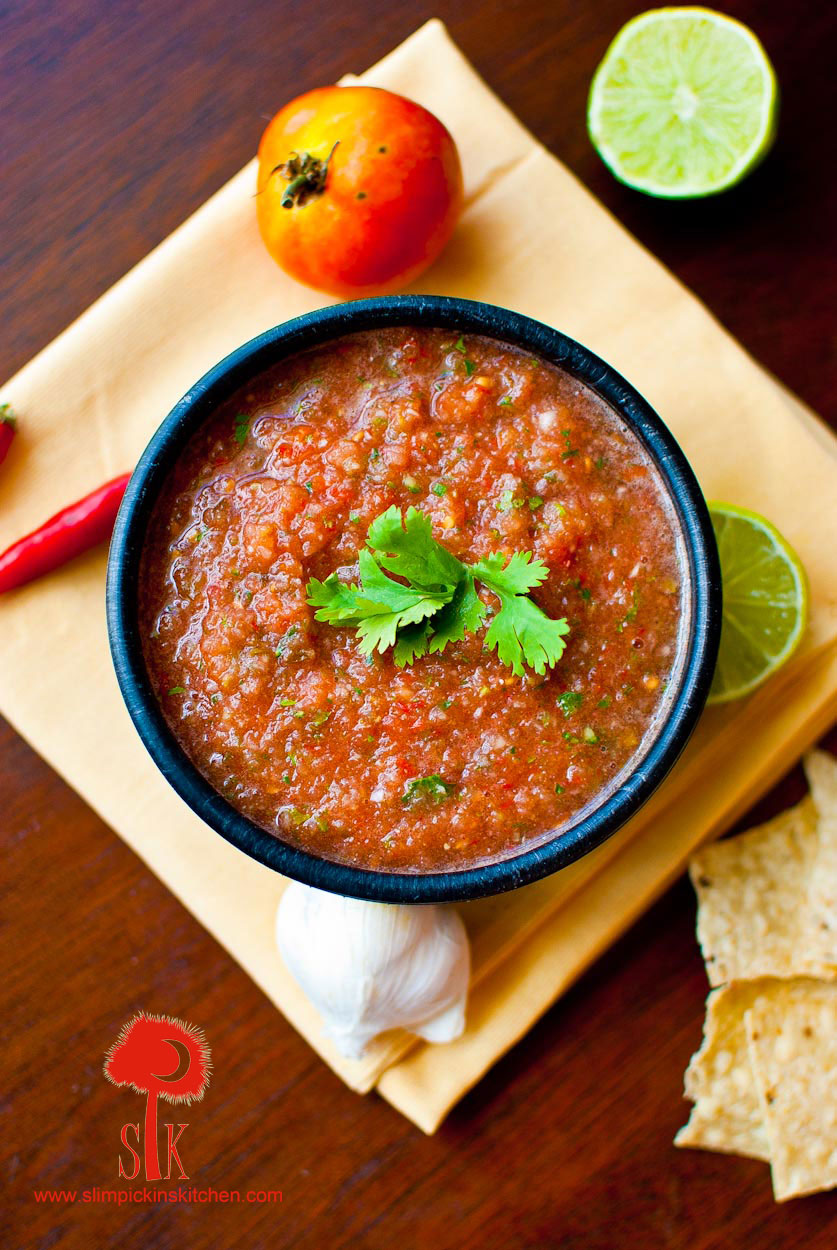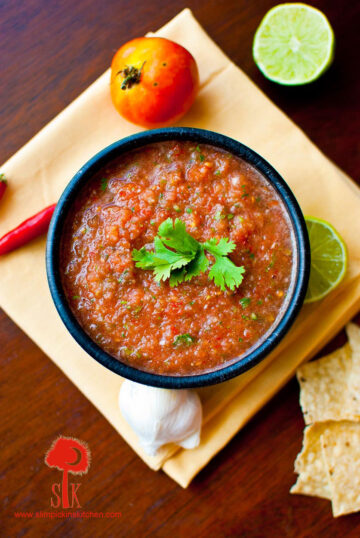 | | |
| --- | --- |
| Serves | 24 |
| Prep time | 5 minutes |
| Dietary | Diabetic, Gluten Free, Vegan, Vegetarian |
| Meal type | Appetizer, Condiment, Side Dish, Snack, Starter |
| Misc | Child Friendly, Freezable, Pre-preparable, Serve Cold |
| Occasion | Barbecue, Birthday Party, Casual Party |
Ingredients
4 cups garden fresh tomatoes (washed and roughly chopped)
1 bell pepper (any color, roughly chopped)
1 garden fresh cucumber (washed and roughly chopped)
1 Large sweet onion (peel and quartered)
2 garlic cloves (peeled)
1 fresh jalapeno (de-seeded & de-veined) or 3 tablespoon pickled jalapeno + 1 tablespoon pickling juice (more or less to desired heat level)
juice of two fresh limes
2 handfuls fresh cilantro
2 teaspoons ground cumin
¼ cup white vinegar
¼ teaspoon smoked paprika
Note
*WWpts and WWpts+= O pts per serving*
Directions
Step 1
Add all ingredients to a large food processor and pulse until finely chopped. Scrape down the sides then blend until well combined and smooth in consistency.
Step 2
Refrigerate immediately in an air tight container and allow the flavors to mingle (the longer the better).
Step 3
Enjoy!