This Cucumbers and vinegar recipe is a quick and easy healthy snack that can be made ahead of time and eaten all week.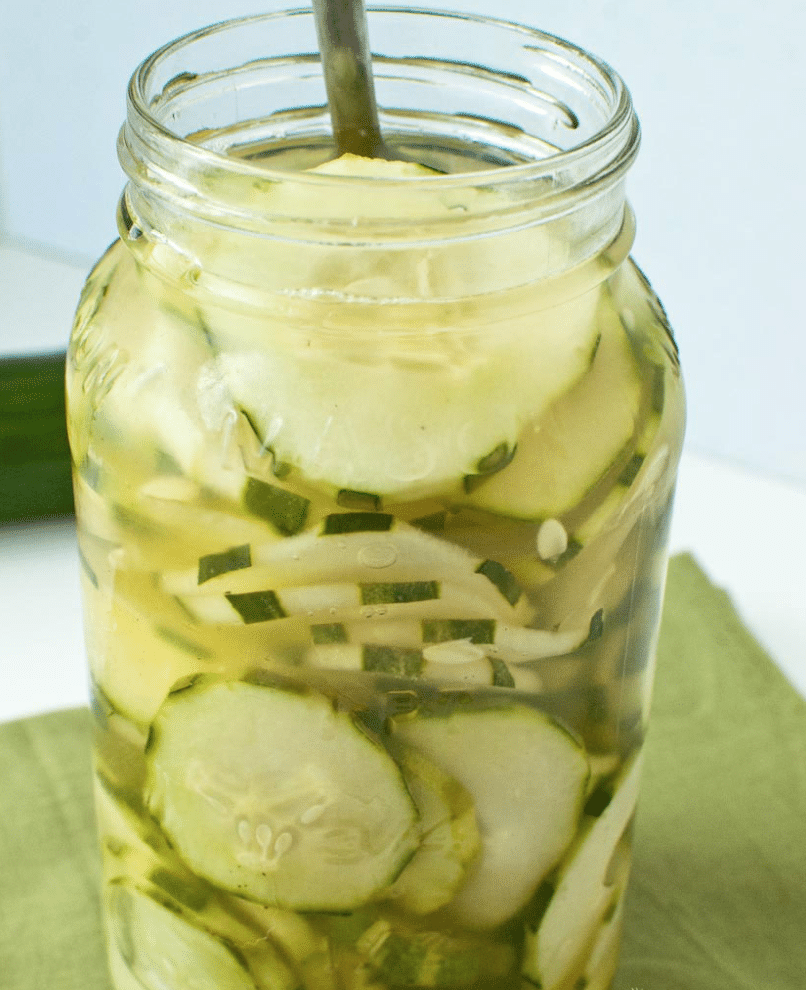 Simple and healthy is my strategy this summer.
With a brain tumor, a bad back and a full-blown case of the woe-is-me's, I've come to realize that easy recipes are a necessary commodity in our house at this point in time.
There is nothing simpler than stirring together a few ingredients and then throwing them all together in the fridge to hang out together for the rest of the week.
Insert this cucumbers and vinegar recipe.
Cucumbers and Vinegar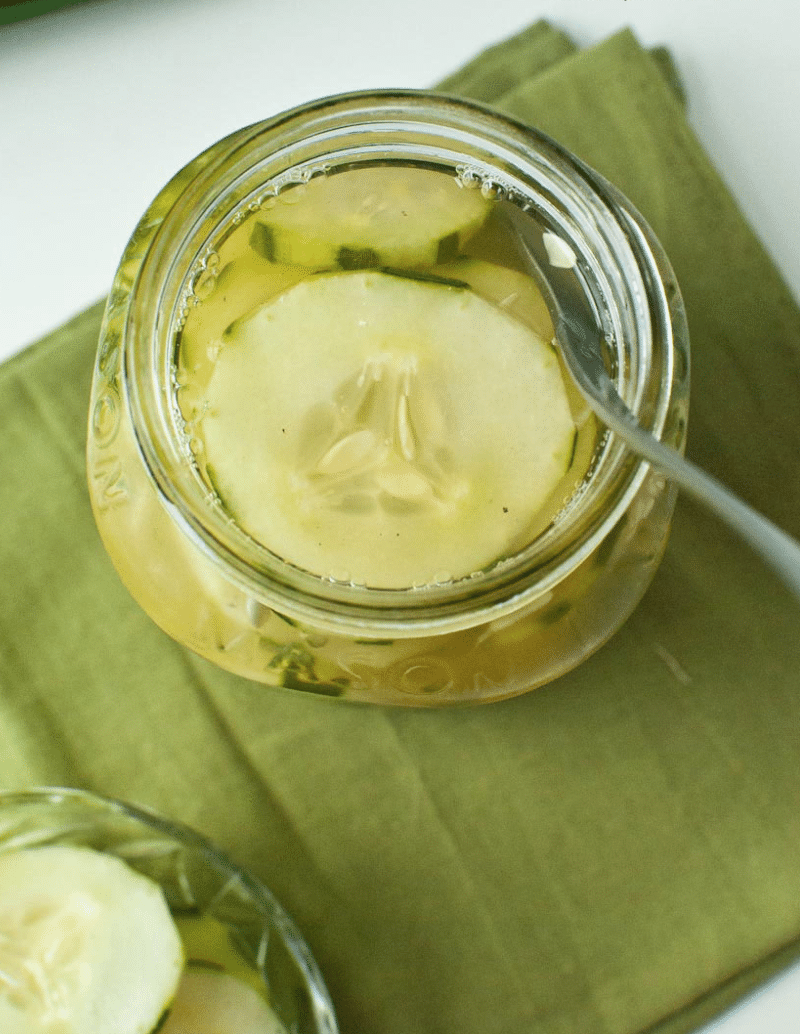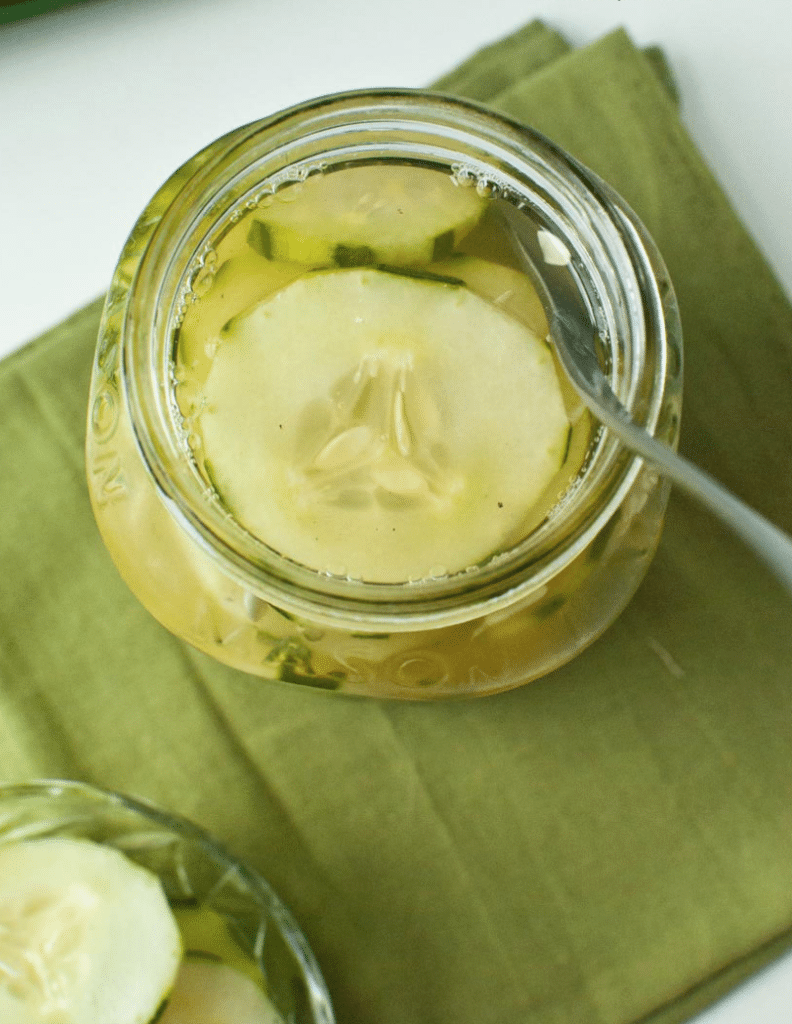 Growing up, my older brother used to make cucumbers and vinegar on a weekly basis for his anytime snack, and we always had a jar of these sweet and sour refrigerator pickles on hand at all times.
The recipe for cucumbers and vinegar couldn't be simpler. Here's what you'll need:
Fresh cucumbers (English, pickling, or standard)
Vinegar
Water
Honey
Sea Salt
Cracked Black Pepper
Sliced sweet onion (optional)
Fresh Dill & Parsley (optional)
Marinated Cucumber Salad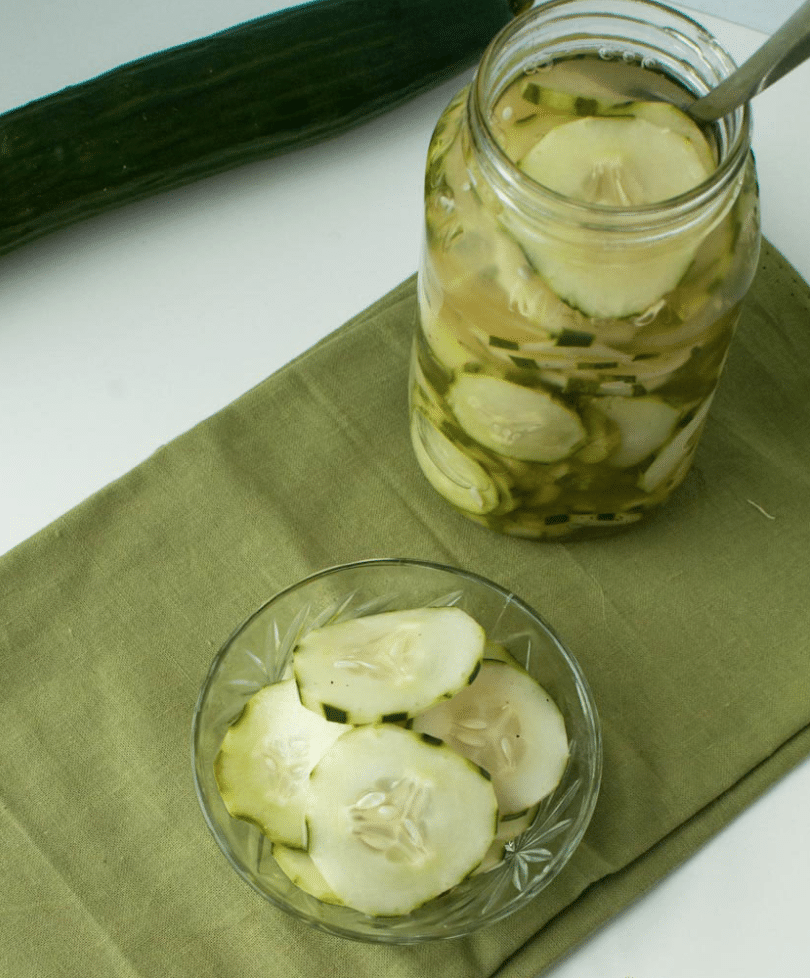 Summertime is the perfect time of year to make a vinegar and cucumber recipe such as this because let's face it, who doesn't have an overabundance of cucumbers growing in their gardens right now?!?
Many of the old-fashioned southern recipes call for white sugar, which you can totally use, but I prefer honey in mine because I feel it gives them more depth of flavor.
Turn these plain jane cucumbers and vinegar into an elegant marinated cucumber salad by adding sliced sweet onions, garden tomatoes, and chopped fresh herbs like dill and parsley.
Eat them on their own or serve them alongside a quick dinner like these Pork Bulgogi Rice Bowls. The possibilities are endless.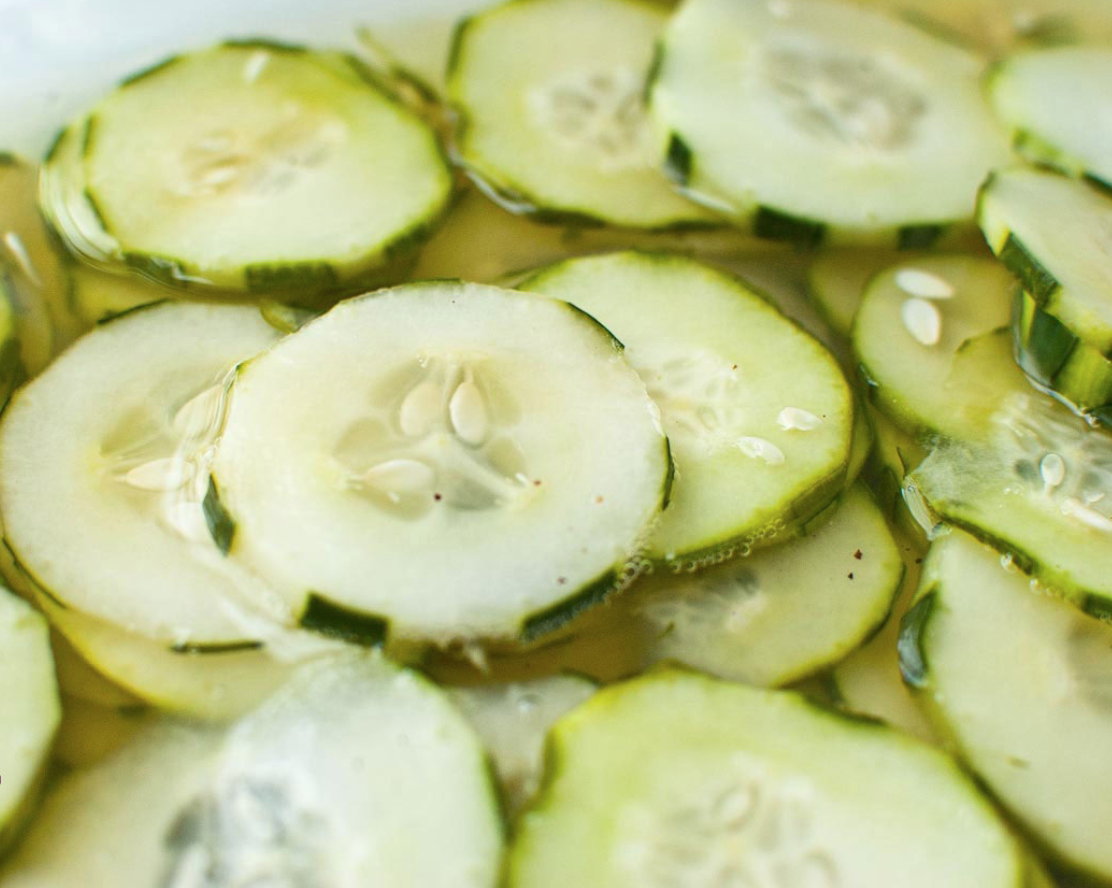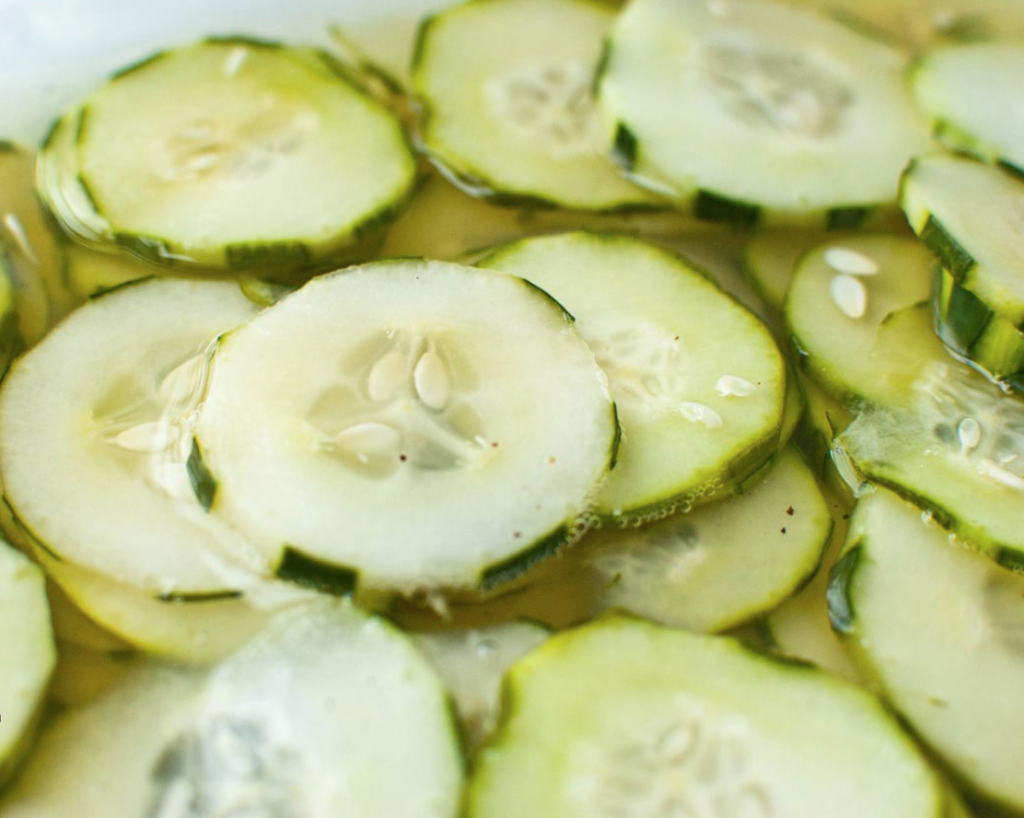 This recipe is all-natural, clean, refined sugar-free, gluten-free, can be made vegan by using agave nectar or plain white sugar.
This recipe for cool and crisp cucumbers and vinegar is just a super simple recipe for an incredibly quick and easy snack that'll satisfy you all summer long!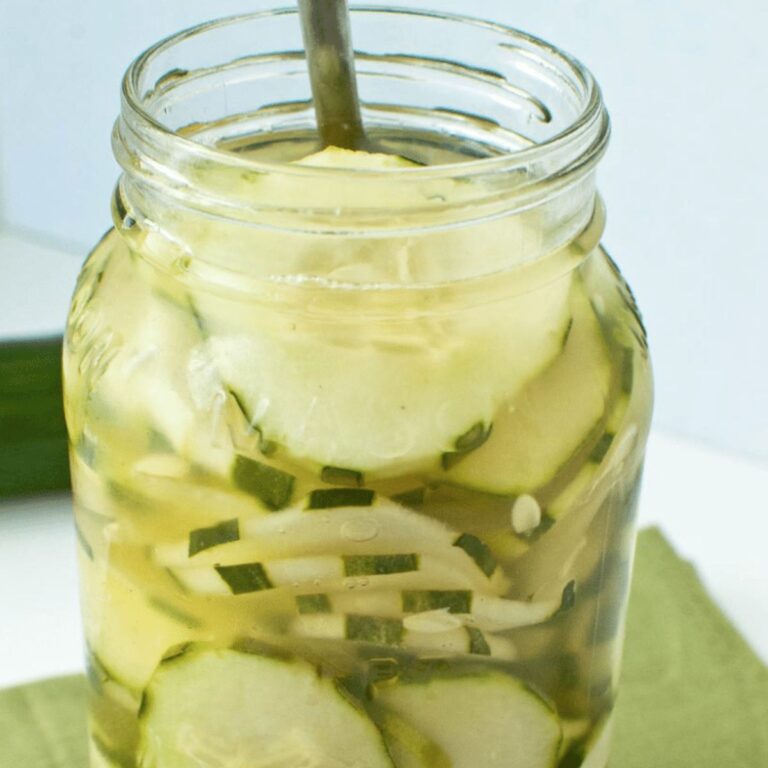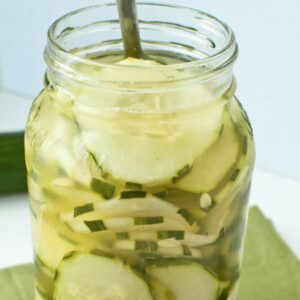 Cucumbers and Vinegar
This Cucumbers and vinegar recipe is are a quick and easy healthy snack that can be made ahead of time and eaten all week.
Print
Rate
Ingredients
For the Cucumbers and Vinegar:
Instructions
In an extra large mason jar or plastic container, whisk together vinegar, water, honey, salt & pepper until all dissolved.

Add in cucumber slices and allow to marinate for at least 2-3 hours before serving, but overnight is better.

Keep in the fridge and snack on them all week long. If desired, you can reuse the vinegar for another batch of cucumbers at the end of the week.