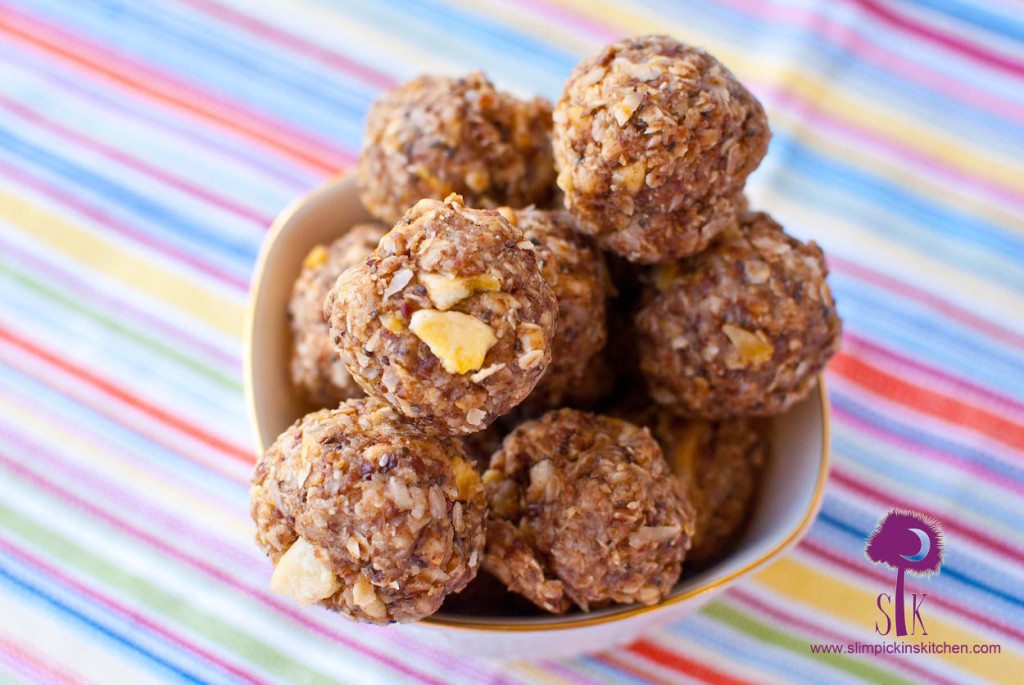 Here we go again with the oats.
I just can't help myself people.
The fact this recipe is no bake and makes a plethora of coconut banana energy bites also doesn't help matters much.
But, what can I say, my baby wants oats so I'm going to feed him all the oats!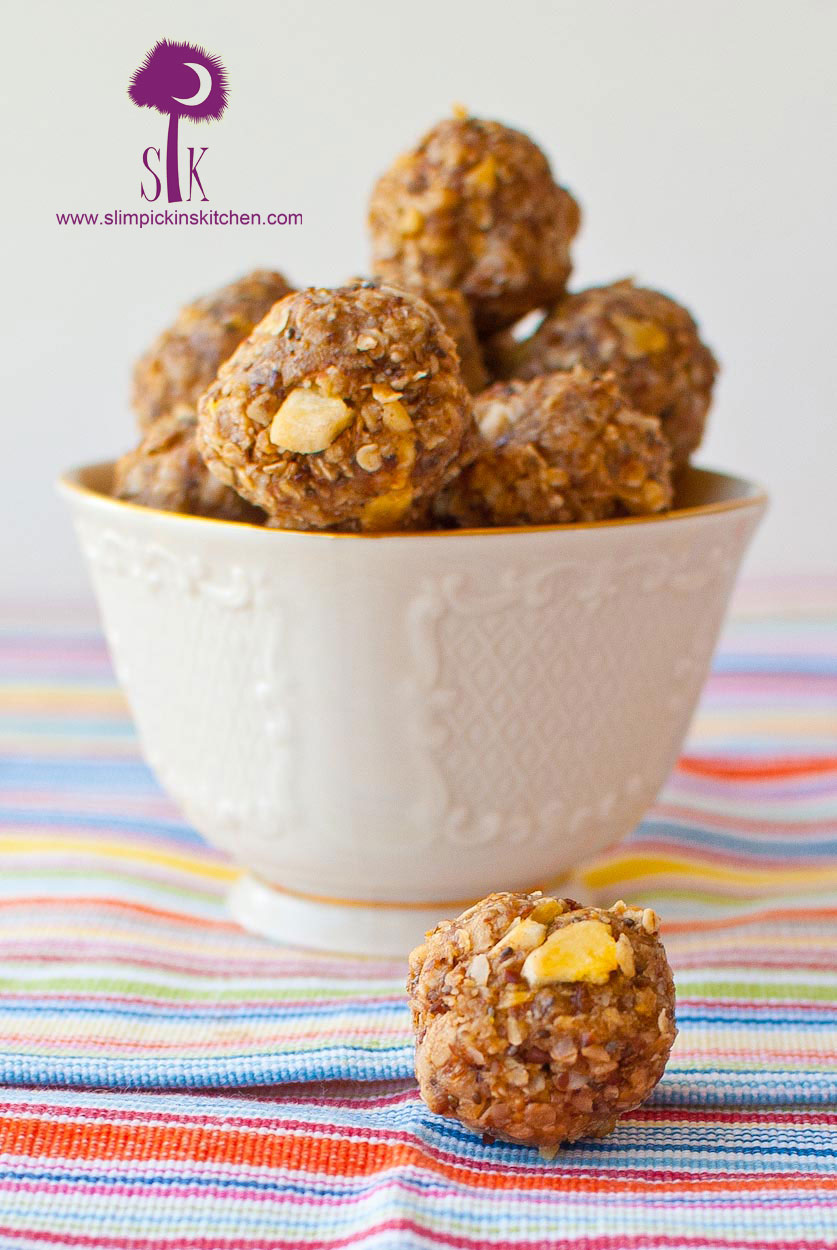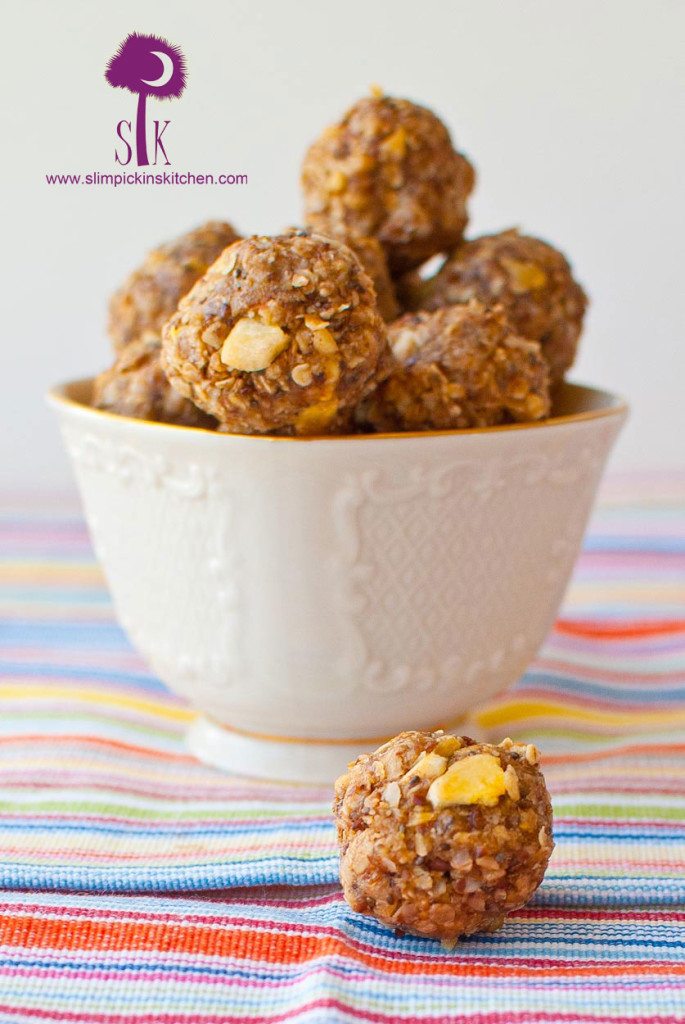 A while back when Pinterest first started blowing up, there was this recipe for a no bake energy bite that people went bananas over.
I, myself, never actually made the recipe. I always wanted to, but, meh, I just never got around to it. I also had my own recipes to create. Then when I got knocked up, I started craving crazy amounts of granola bars and oats, and those images of tiny balls of energy kept bowling over in my mind.
My appetite has also gotten practically insatiable as of late, and I have become "that girl" at the office. You know the one, right? The girl with the incredible stash of snacks and goodies squirreled away in her desk drawer?
Yeah. That would be me.
As of right now, I have a box of 100 calorie packs of both cocoa & vanilla roasted almonds, a box of Blueberry Crisp Clif bars, a box of mini bags of trail mix (with M & Ms in them), a bag of organic Ginger candy, as well as a box of Banana Harvest granola bars. I just can't help it, y'all! I have to eat, like, every 2-3 hours or I will get incredibly nauseated and will feel like crappola for the rest of the day.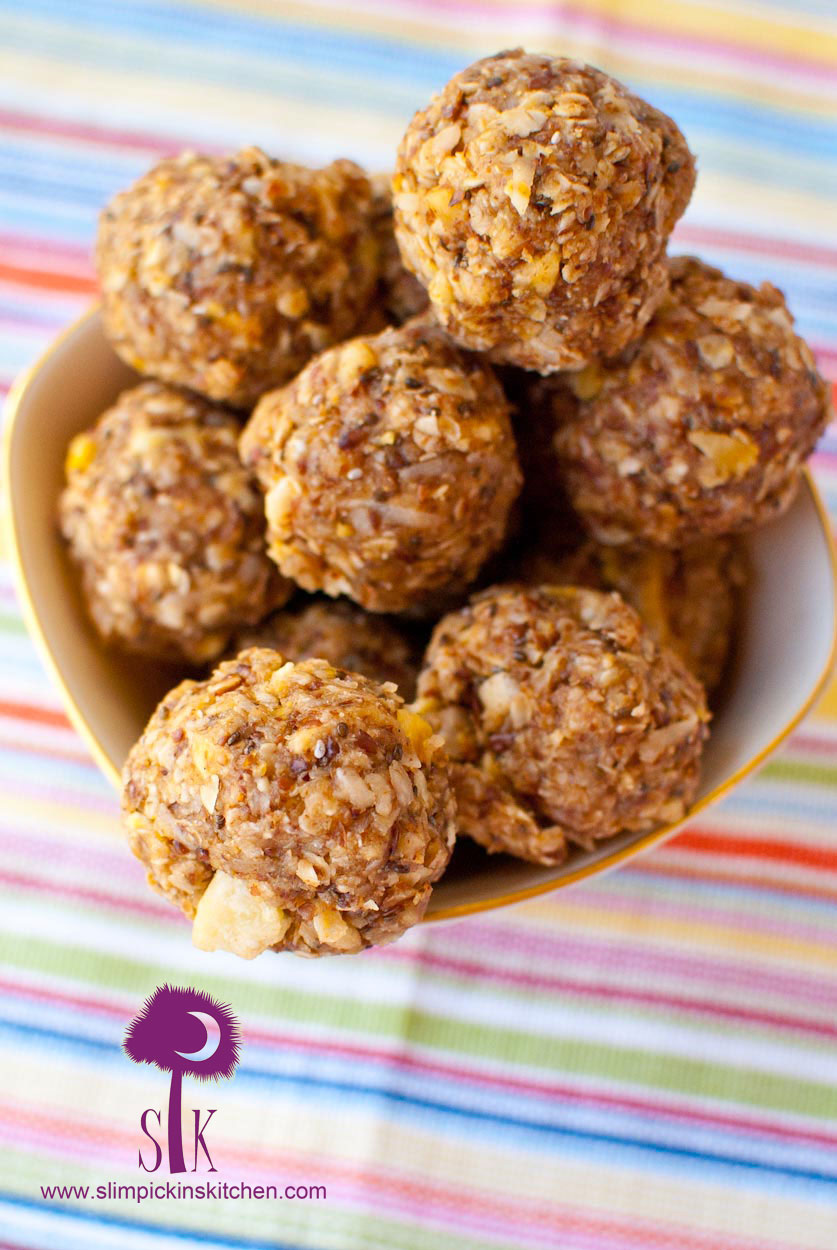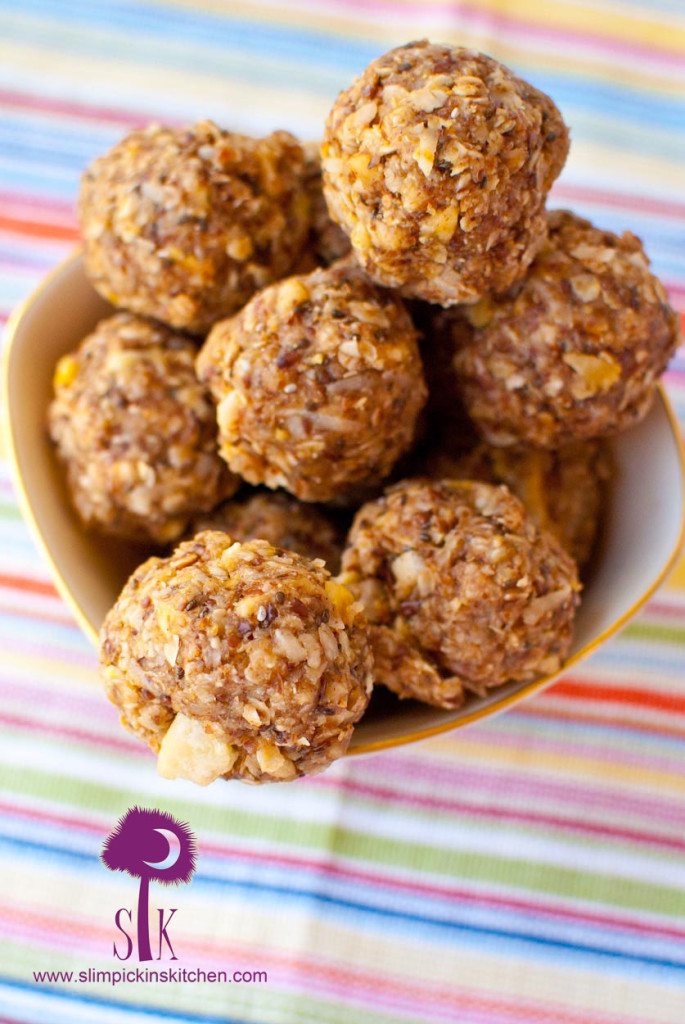 Can I please also just tell y'all that those banana granola bars are incredible, and the moment I first bit into one I knew I had to recreate them. But, since I had just posted a granola bar recipe a few weeks ago, I wanted to make something a little bit different.
Today's recipe is more of a variation of the no bake energy bite recipe that has been all over the interwebz lately. I'm not exactly sure who to give the original credit to, but I will say that I adapted my recipe from Ali at Gimme Some Oven.
The end result was exactly what I was looking for. Tiny, tropical morsels of energy bite euphoria that will keep me satisfied all afternoon.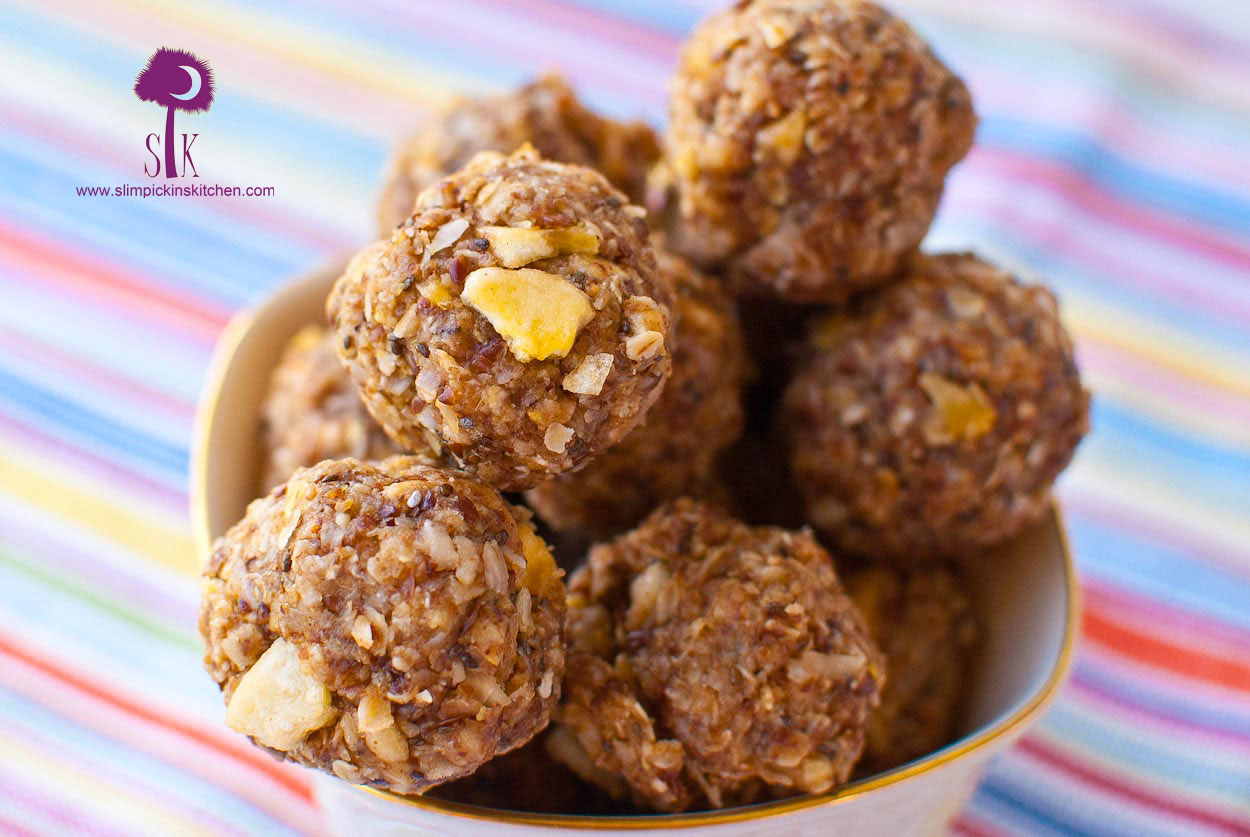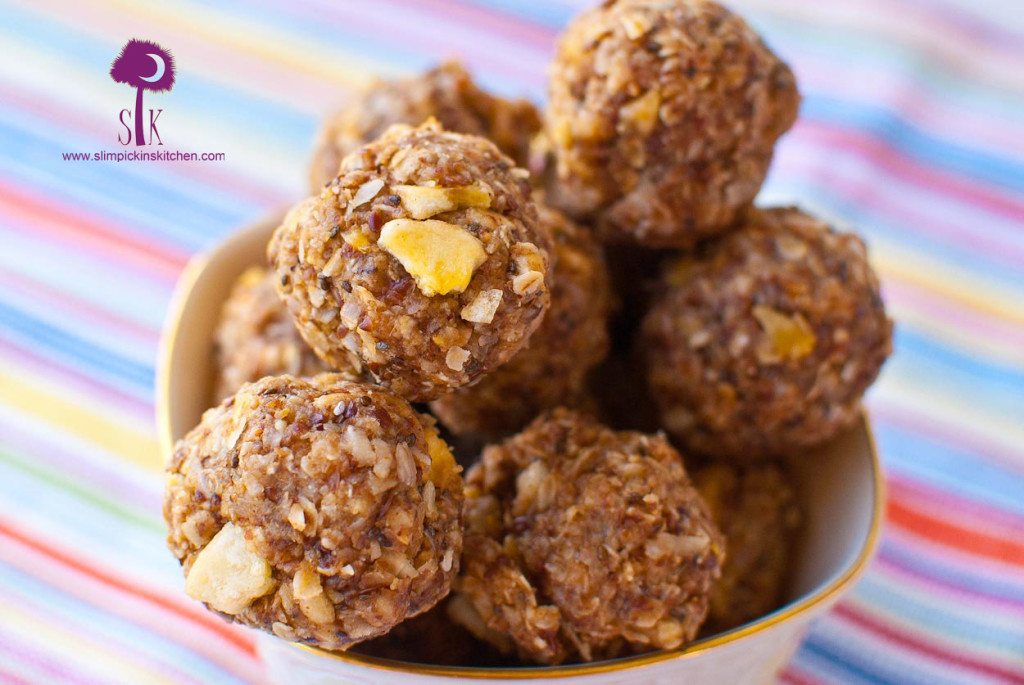 Getting to know you...
Have you made energy bites yet?
Do you have a snack drawer?
What extra add ins would you throw in? 
No Bake Coconut Banana Energy Bites

Print recipe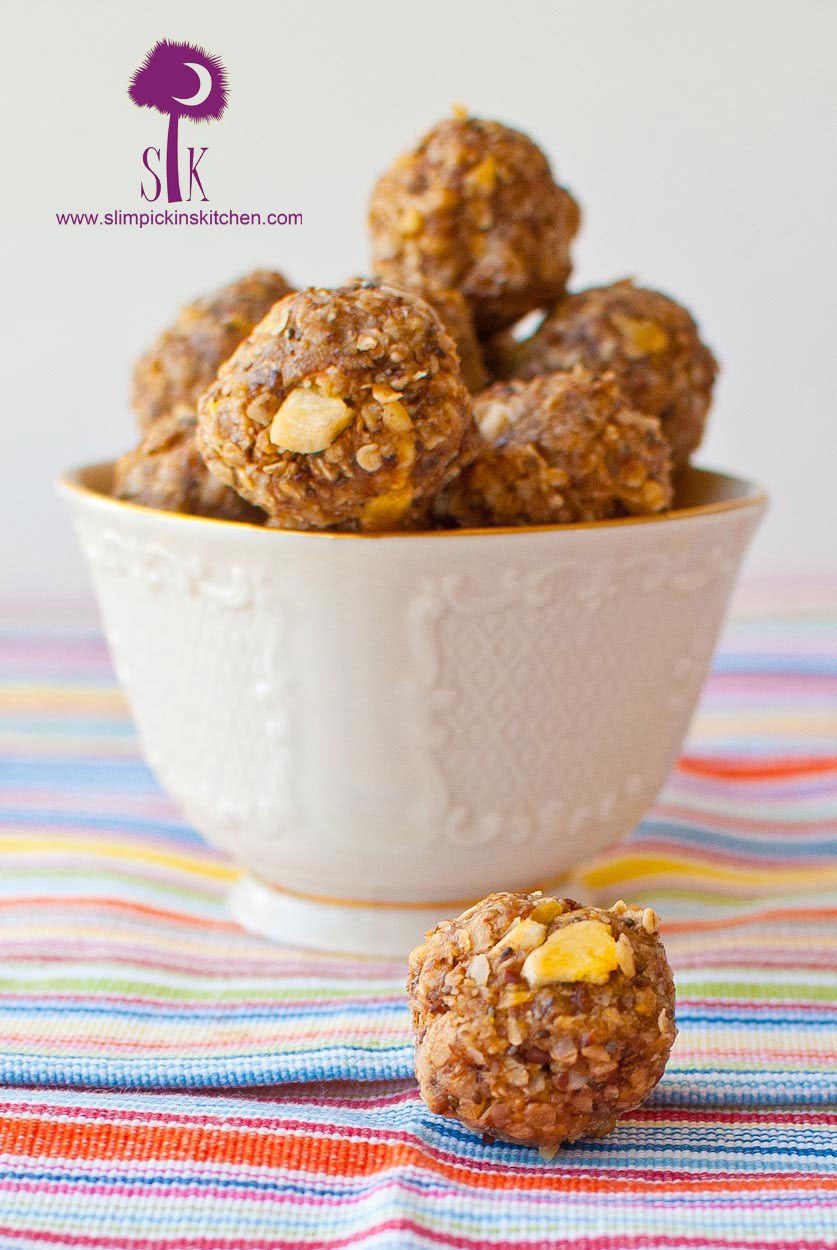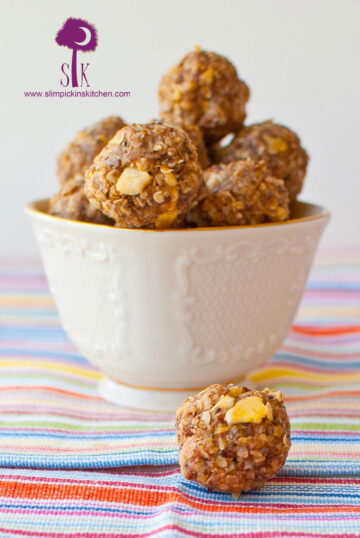 | | |
| --- | --- |
| Serves | 48 |
| Prep time | 30 minutes |
| Allergy | Wheat |
| Dietary | Vegetarian |
| Meal type | Appetizer, Breakfast, Dessert, Snack |
| Misc | Child Friendly, Pre-preparable |
| Occasion | Barbecue, Birthday Party, Casual Party |
| Website | Recipe Adapted from Gimme Some Oven |
Ingredients
2 cups whole grain quick oats (or old fashioned oats)
½ cup ground flax seed (I bet coconut flour would be great here too!)
1 cup all-natural peanut butter
⅔ cups raw wildflower or clover honey
1 teaspoon pure vanilla bean paste
⅔ cups unsweetened organic coconut flakes (toasted)
¾ cups all natural, organic banana chips (crushed in a ziplock bag)
2 tablespoons raw chia seeds
Note
*WWpts and WWpts+= 2 pts per serving*
Directions
Step 1
Add all ingredients to a large bowl and mix until well incorporated.
Step 2
Refrigerate for a minimum of 30 minutes then roll the dough into balls. NOTE: The size of the ball is totally up to you. I made mine sort of on the larger side, maybe about 1.5" or so? Baby is hungry. You could make these much smaller for a lower calorie count.
Step 3
Store in an air tight container. Note: I keep mine in the fridge, but you don't have to.
Step 4
Enjoy!