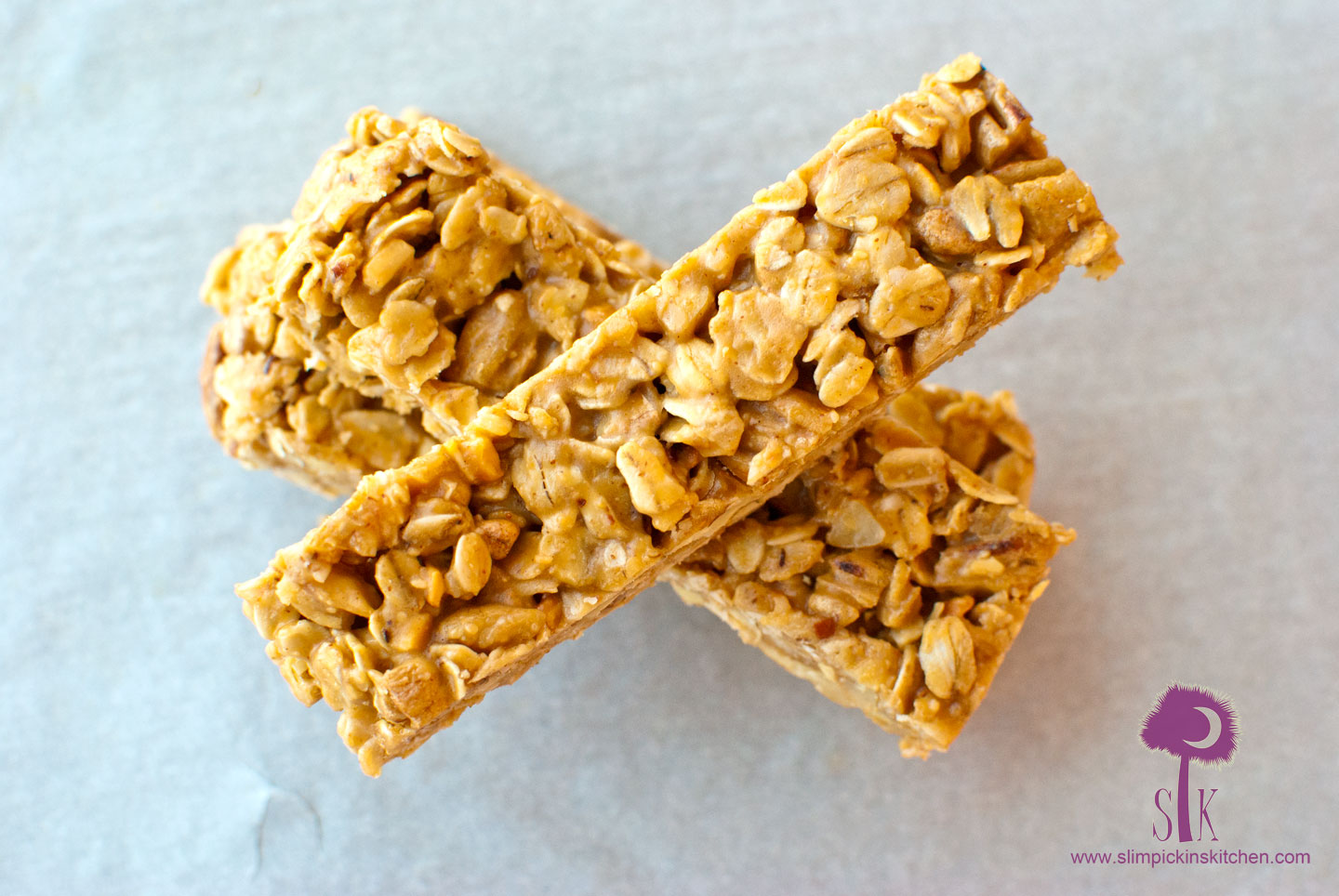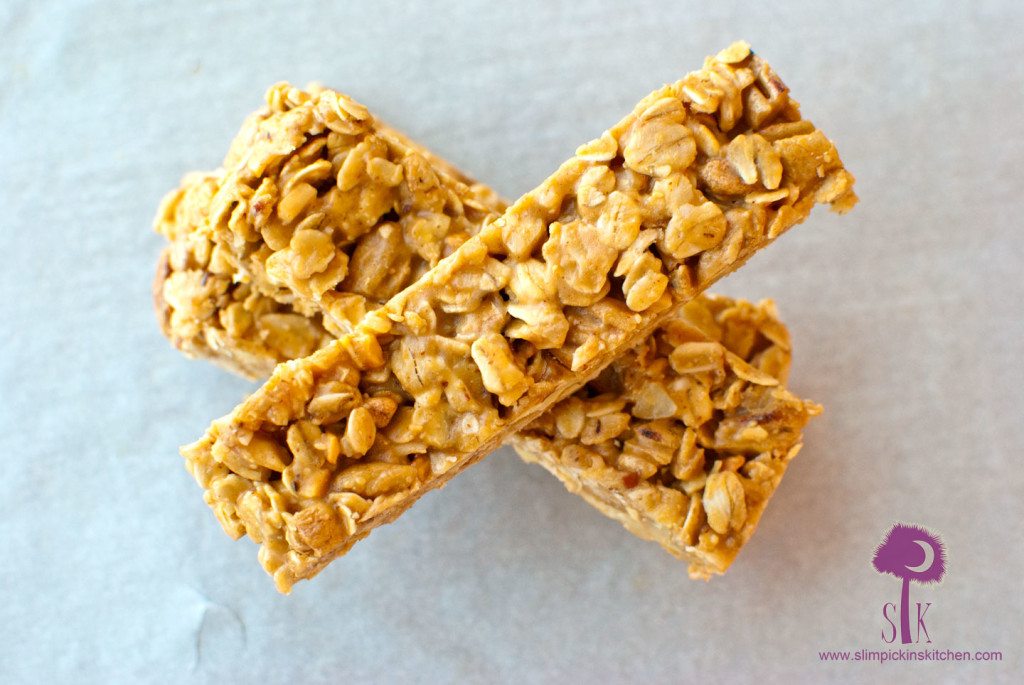 Can you believe it?
I'm finally posting the homemade, no bake peanut butter granola bar recipe I've been talking about for weeks!
I planned to post it last week but, unfortunately, I had a bit of a baby scare and had to rush to the Dr on the day I planned to post 🙁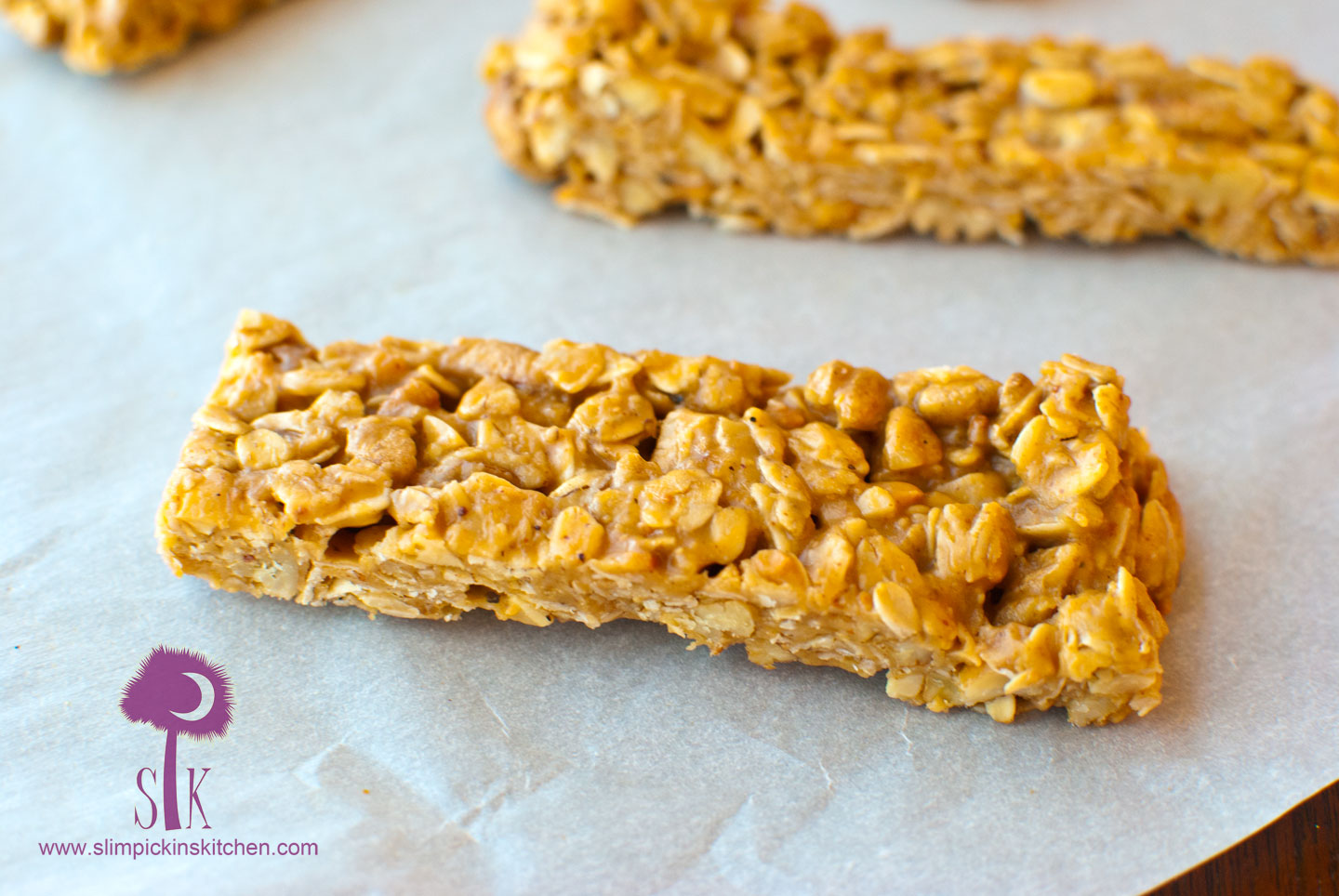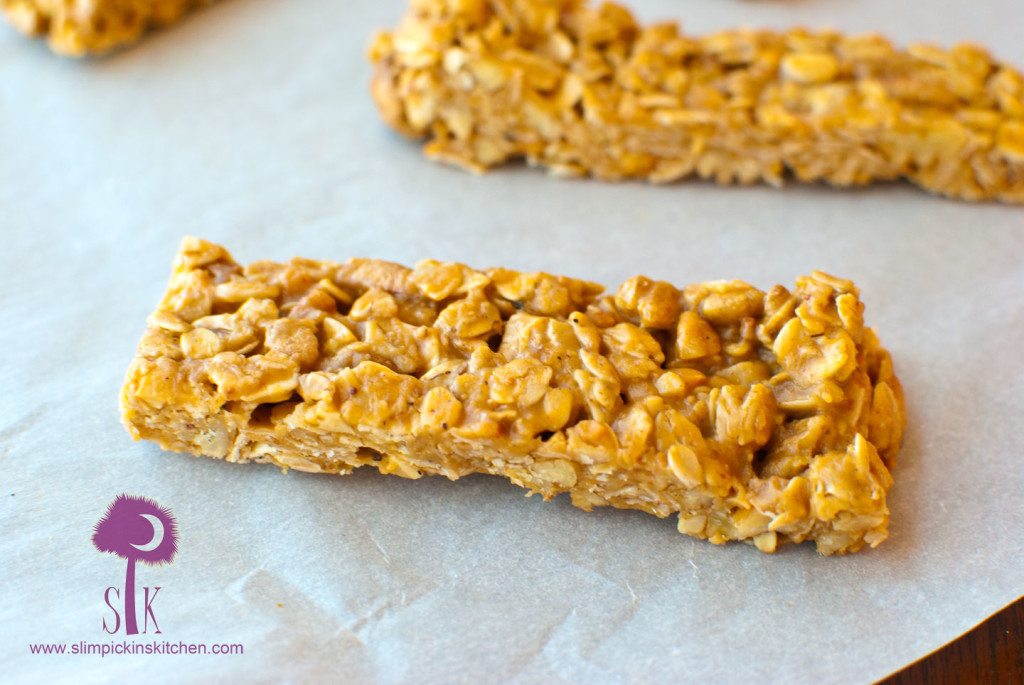 Last Wednesday I woke up with some super serious and constant abdominal pain. I knew it wasn't contractions or preterm labor because the pain wasn't coming and going, but it was severe enough that it definitely warranted a call to my Dr.
They immediately told me I had to come in for an emergency ultrasound, which is terrifying in and of itself, but I was also worried because I was supposed to be leaving to head home to Charleston for 10 days that afternoon.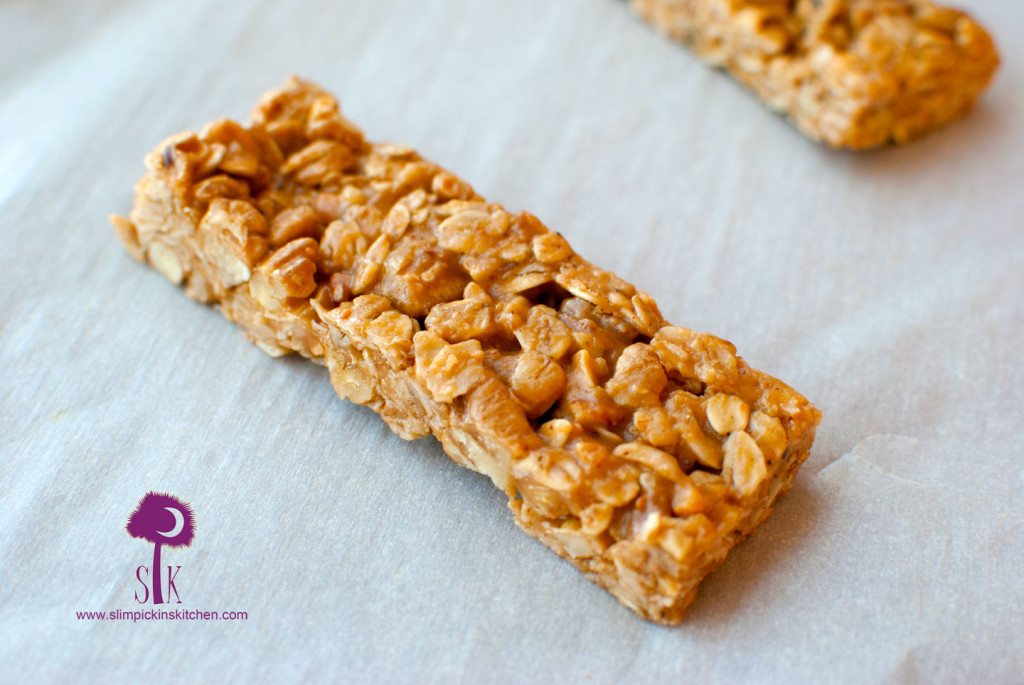 Long story short, Owen is absolutely fine and healthy. He's just a miracle, and I feel so blessed to have this little man with me at every waking moment of the day. After my Dr. checked out everything he needed to via ultrasound, he zoomed in on my sweet angel's little face and he was opening and closing his mouth as if he was telling us how happy he was inside his little cocoon.
Ugh.
So relieved!
The pain turned out to be a super severe case of round ligament pain, and it *FINALLY* went away after 4 days. Yahoo!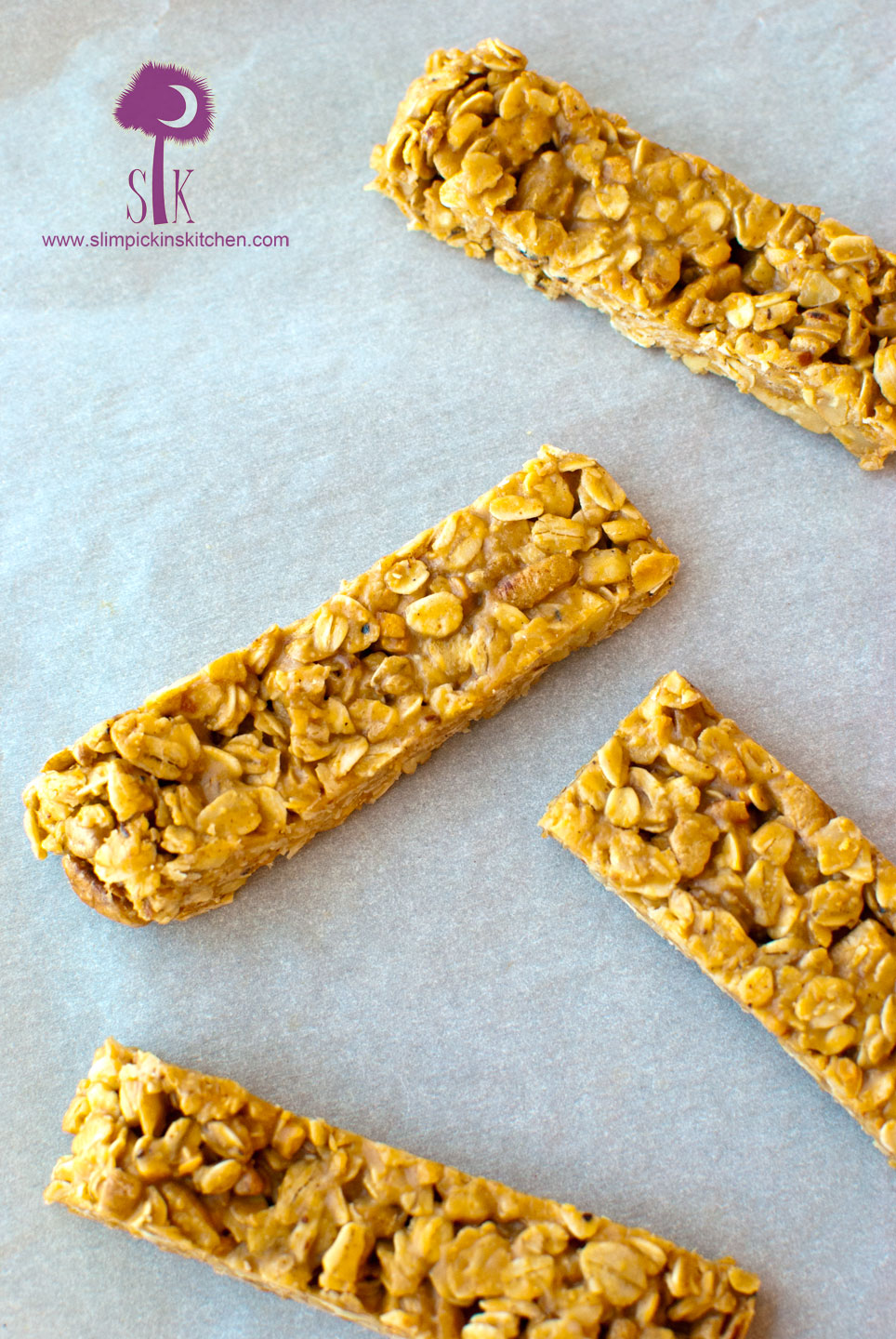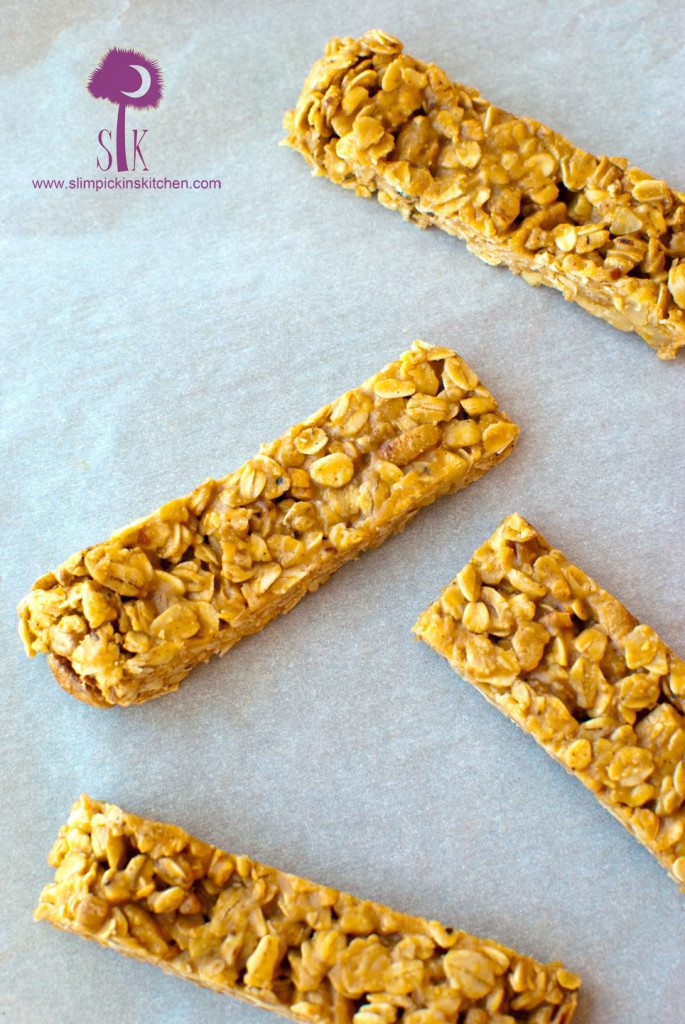 Now onto these absolutely amazing granola bars that my family just can't get enough of. I have made these twice now, and they are absolutely fantabulous! I really can't take credit for the recipe though. I found it here, and I only made a few slight changes because they were practically perfect in every way.
These chewy granola bars are an absolute must for anyone looking for a nutritional snack  or sweet treat on the go. They are full of healthy whole grain oats, protein packed peanut butter, and organic coconut oil that's nothing but pure health in a jar.
Just make a big batch of them, wrap them up in some parchment, and grab them out of the fridge anytime you need a quick breakfast or an easy snack!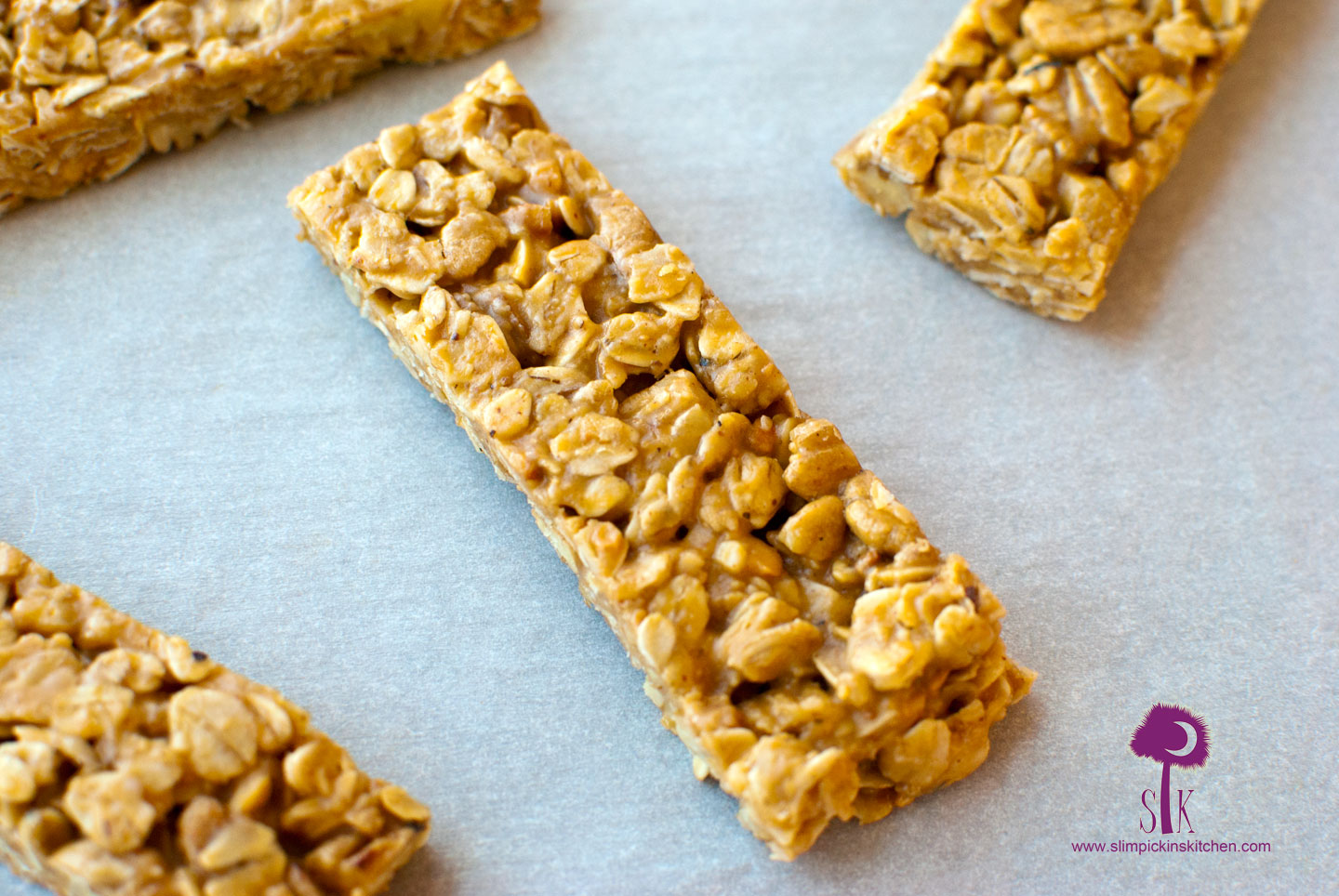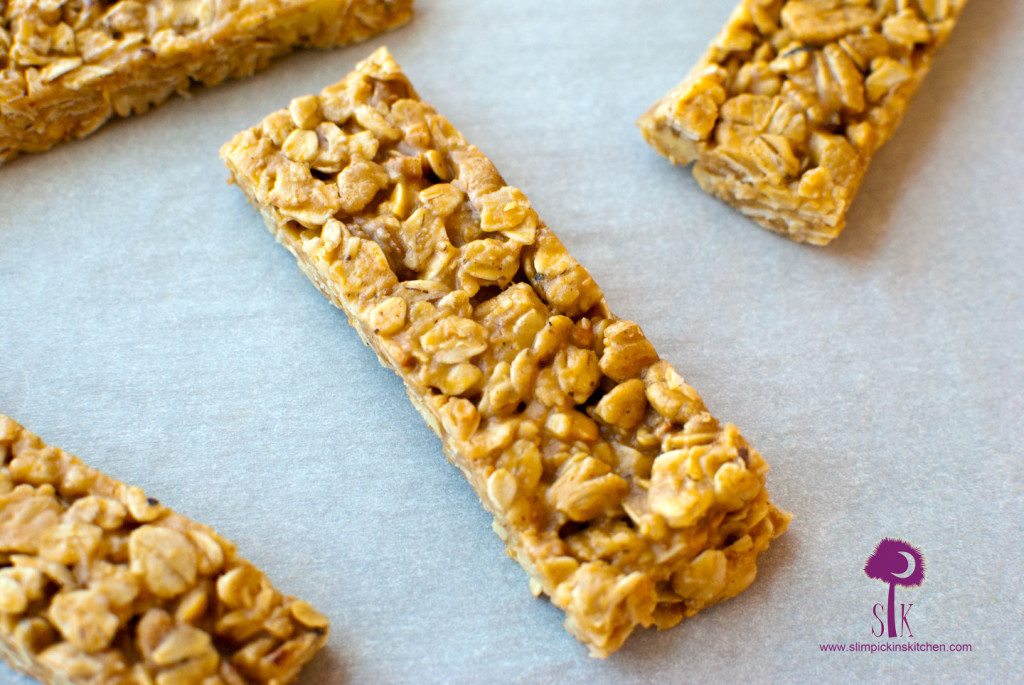 Getting to know you...
What's your favorite quick snack?
Did you have round ligament pain?
What's your favorite nut butter?
Chewy Peanut Butter & Honey Granola Bars

Print recipe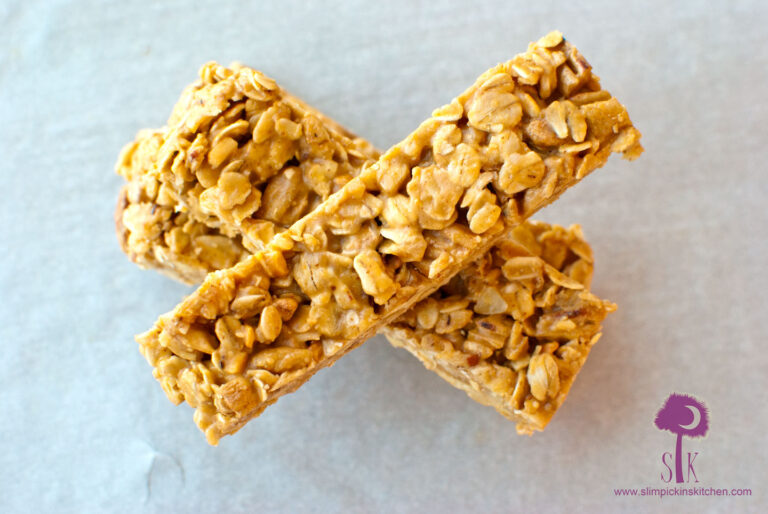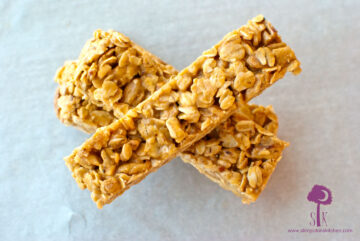 | | |
| --- | --- |
| Serves | 24 |
| Prep time | 2 hours, 5 minutes |
| Allergy | Peanuts, Tree Nuts, Wheat |
| Dietary | Vegan, Vegetarian |
| Meal type | Breakfast, Dessert, Snack |
| Misc | Child Friendly, Freezable, Pre-preparable, Serve Cold |
| Website | Recipe Adapted from Heavenly Homemakers |
Ingredients
1 cup all natural peanut butter or almond butter (NOT THE KIND YOU HAVE TO STIR)
⅔ cups organic clover or wildflower honey
¼ cup organic extra virgin coconut oil (measured solid)
2 cups quick cooking, organic whole grain oats
1 ½ cups chopped, toasted pecans (or nuts, seeds, dried fruits of choice)
Note
*WWpts= 4 pts per serving*
*WWpts+= 5 pts per serving*
Directions
Step 1
In a large microwave safe bowl, stir together nut butter, honey, and coconut oil and microwave for 1-½ minutes or until it is smooth and bubbly.
Step 2
Immediately add other ingredients and stir together until well combined and ingredients are evenly distributed.
Step 3
Spread mixture onto a large baking sheet and form into a rectangle about ½ inch thick. The mixture will start to harden as it cools.
Step 4
Refrigerate for a minimum of 2 hours then cut into bars.
Step 5
Wrap each bar in parchment or wax paper and keep refrigerated until ready to eat.
Step 6
Enjoy!