A few week's back I gave you a recap of my trip to Food Blog Forum 2015, and today is a follow-up to that post. Read the first recap here.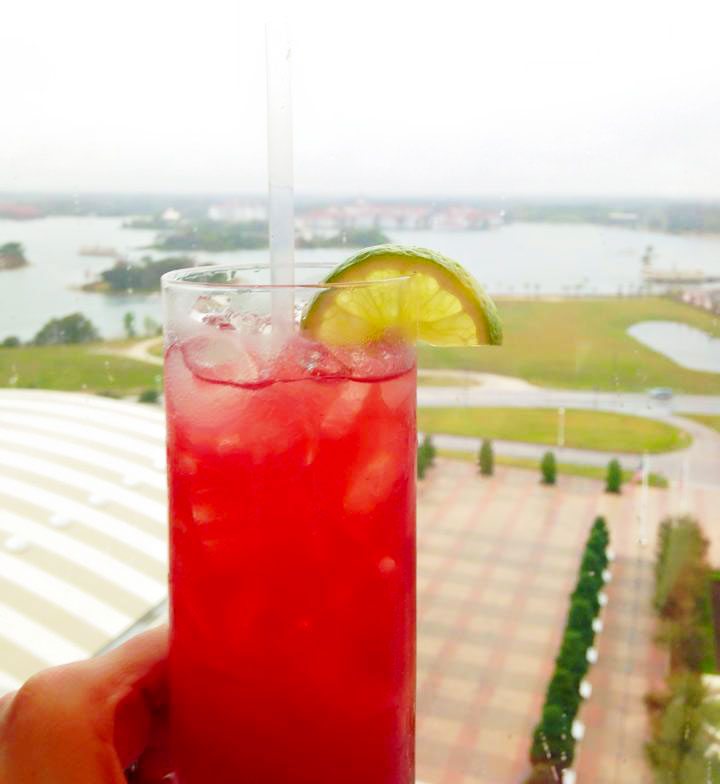 It's a well known fact that recognizable sounds, smells, and tastes can trigger memories and bring you back to a familiar time and place you once visited before.
I'm pretty sure my own memories will flourish each and every time I hear the ting! of an opening elevator door, inhale the exotic smell of garam masala, or savor the sweetness of a rich and luscious chocolate hazelnut dessert.
The problem I have with this, though, is no meal will ever compare to the incredible display of culinary artistry, serene ambiance, and bloggie camaraderie I experienced on Saturday, February, 28, 2015 at the California Grill at Disney's Contemporary Resort.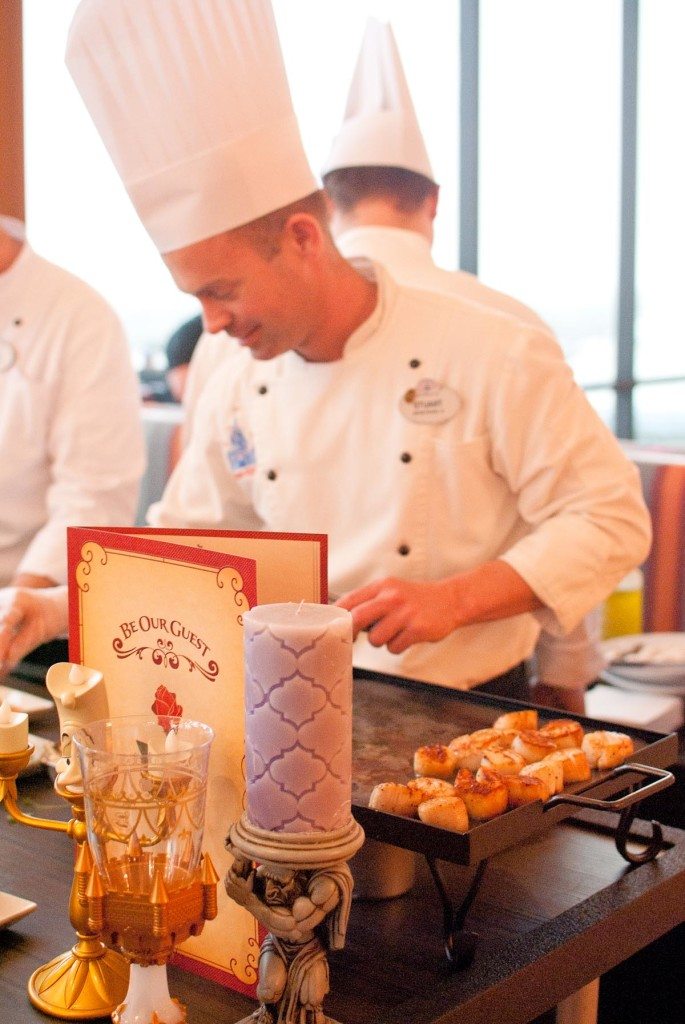 After the main Food Blog Forum 2015 blogging conference, which included a wealth of information I'll use for years to come, the emcee announced we would be going upstairs for lunch.
My bloggie bestie, Erica, gasped so loudly I thought she had gotten a recipe published somewhere, but then I realized all attendees around me were smiling, laughing, clapping, and squealing...and I had not a clue as to what was going on.
California Grill, apparently one of the hardest to get into and most coveted restaurants in all of Disney, was where we were eating lunch and people were THRILLED about it.
I completely get it now.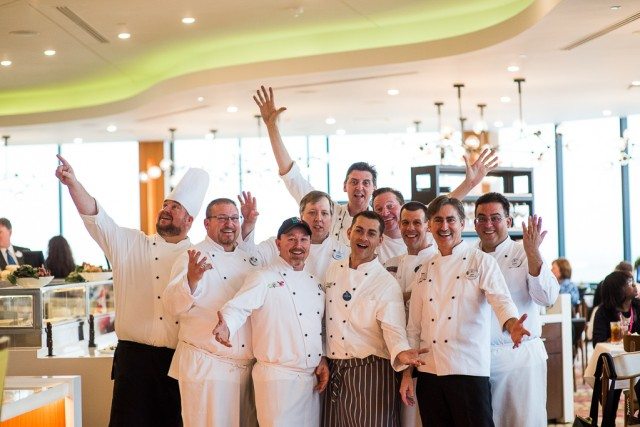 Photo via Jaden at Steamy Kitchen
My, oh my, were we spoiled.
We were treated to a 10 course "Delicious Disney" lunch prepared by the highest acclaimed restaurants in the Disney parks. There were no pre-made mickey waffles, powdered eggs, or frozen carnival foods to be seen. Nothing but fresh, beautiful, homemade ingredients crossed our palettes and tantalized our taste buds.
These elegant dishes were expertly prepared and, for lack of a better term, were truly works of art: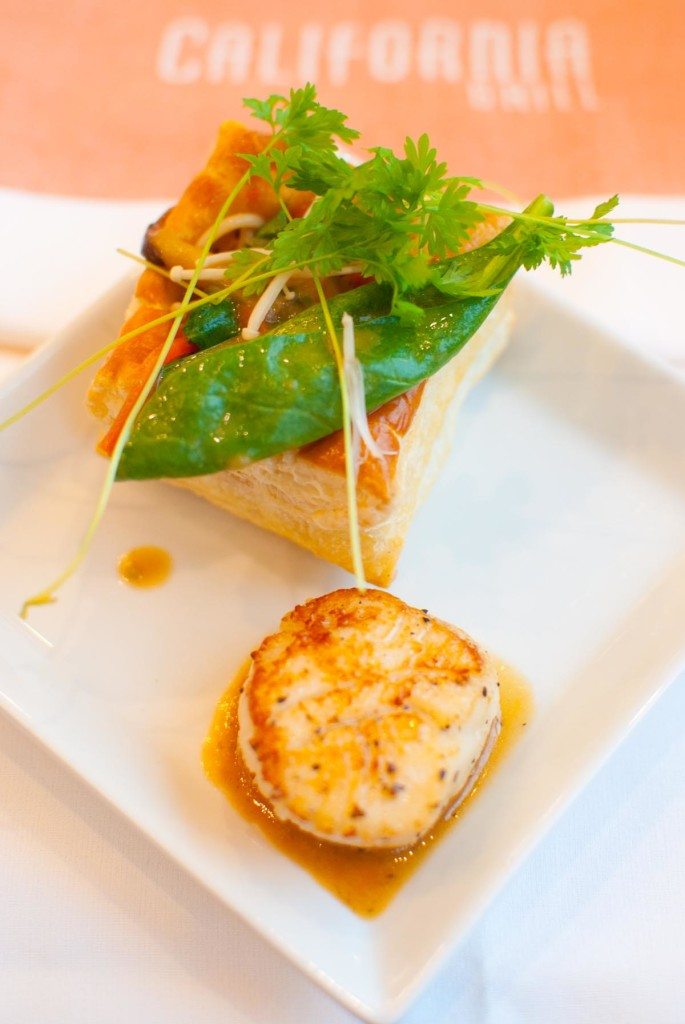 Be Our Guest Restaurant-Magic Kingdom
Chef Mark Norberg & Manager Steve Vanarsdale
Sauteed Shrimp & Scallops w/ seasonal vegetables and mushrooms
served in Puff Pastry with a creamy Lobster Sauce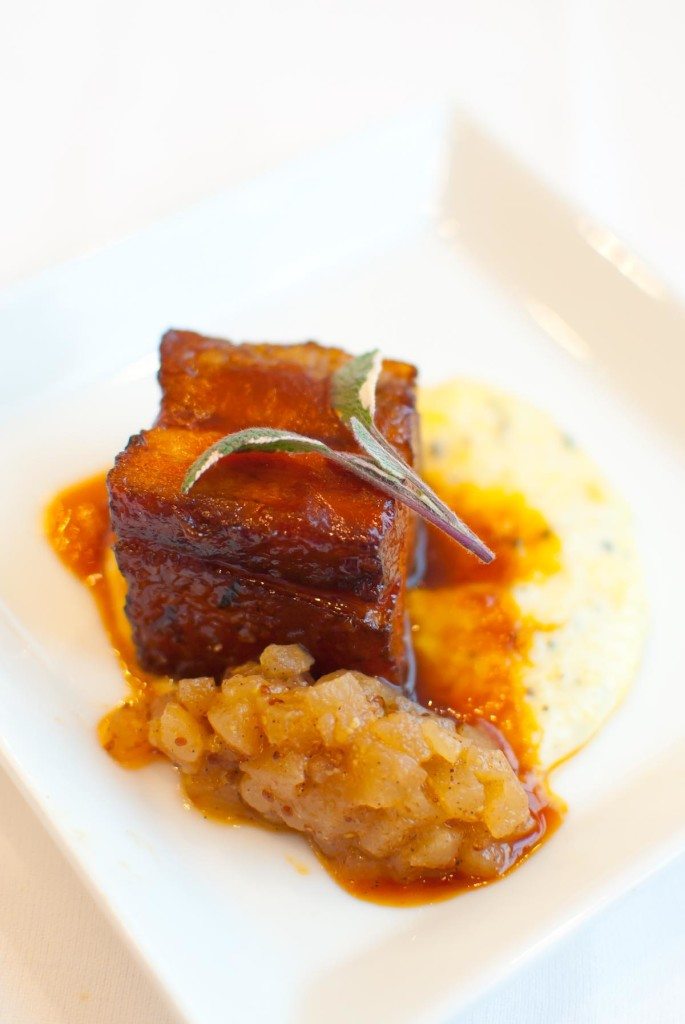 California Grill-Disney's Contemporary Resort
Chef Brian Piasecki and Manager Michael Scheifler
Braised Pork Belly w/ Goat Cheese Polenta and Country Applesauce
(by far the star of the show)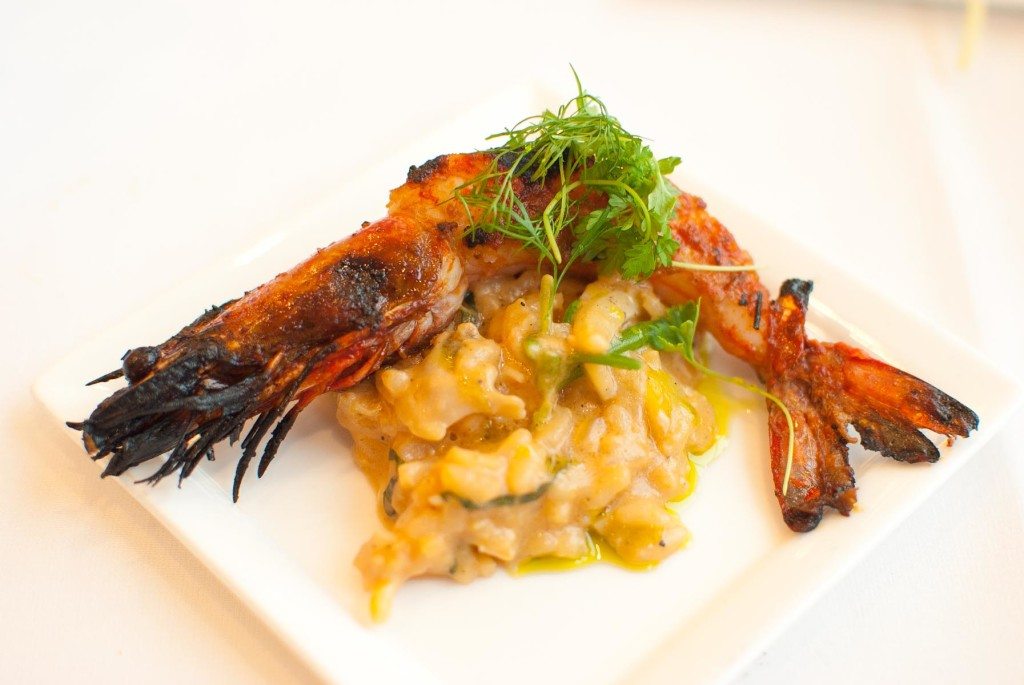 Flying Fish Cafe-Disney's Boardwalk
Chef Tim Keating & Manager Stig Jacobsen
Local Wild Ocean Shrimp, Risotto di Carnaroli alla Frutti di Mare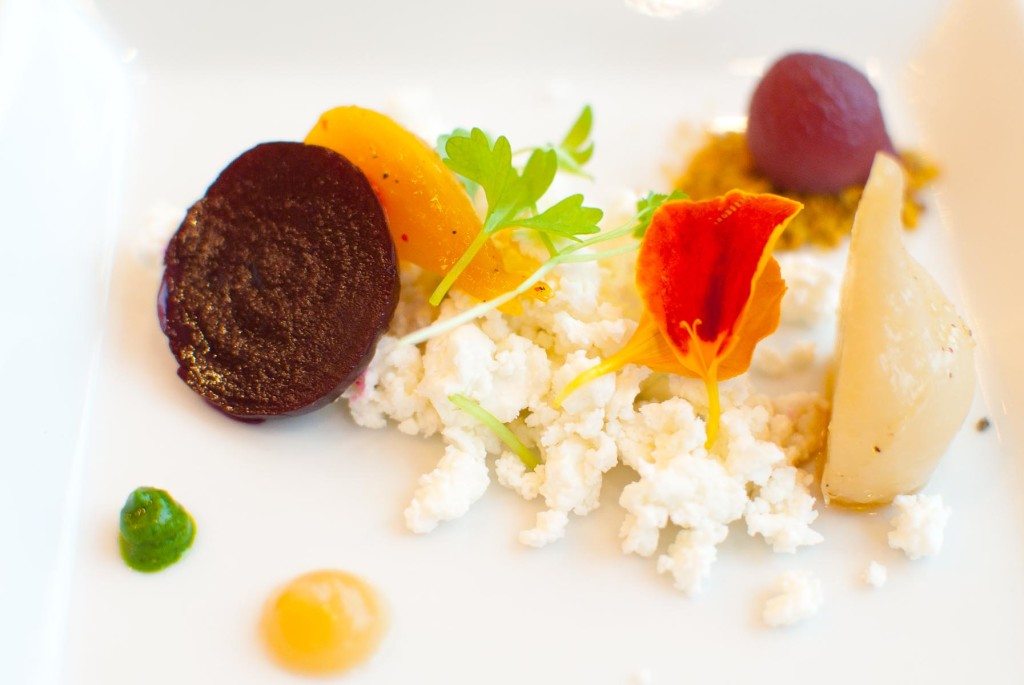 Le Cellier Steakhouse-Epcot®
Chef Robby Sayles and Manager Rick Decicco
Roasted Baby Beets with Pear, Goat's Milk Feta, Toasted Pistachio, and Petite Greens
(I didn't even know I liked beets until I tried this!)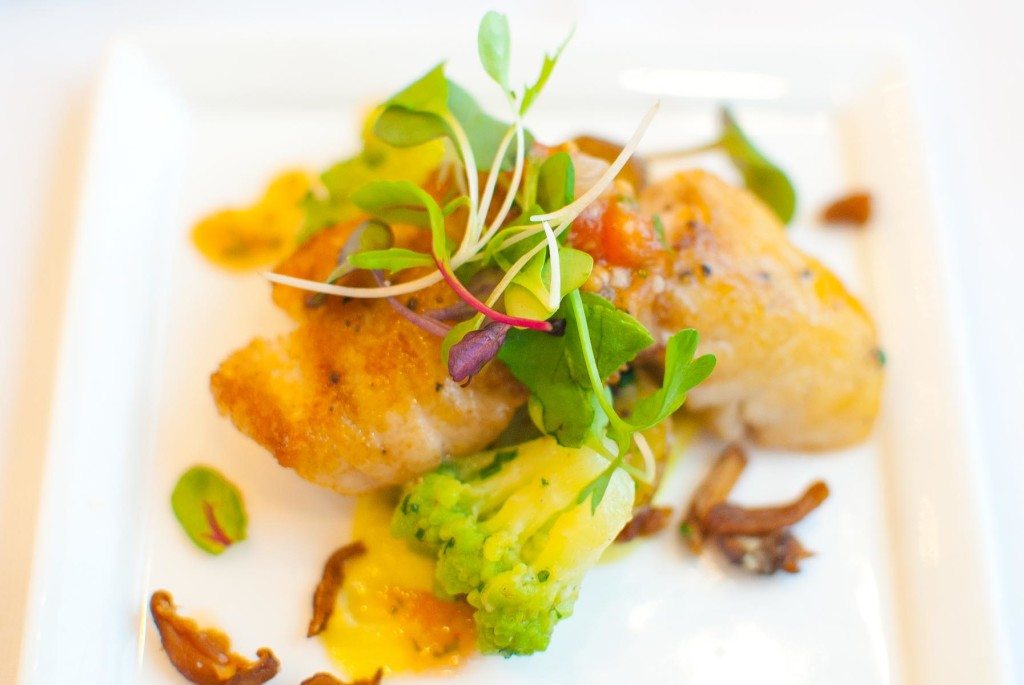 Narcoossee's-Disney's Grand Floridian Resort & Spa
Chef Dennis Thompson and Sous Chef Jeffrey Bliss
Wild Striped Bass with Tiny Potatoes, Sweet Corn Puree, Romansesco, Shiitakes
and Warm Tomato-Pickled Mustard Seed Vinaigrette
(my 2nd favorite after the pork belly!)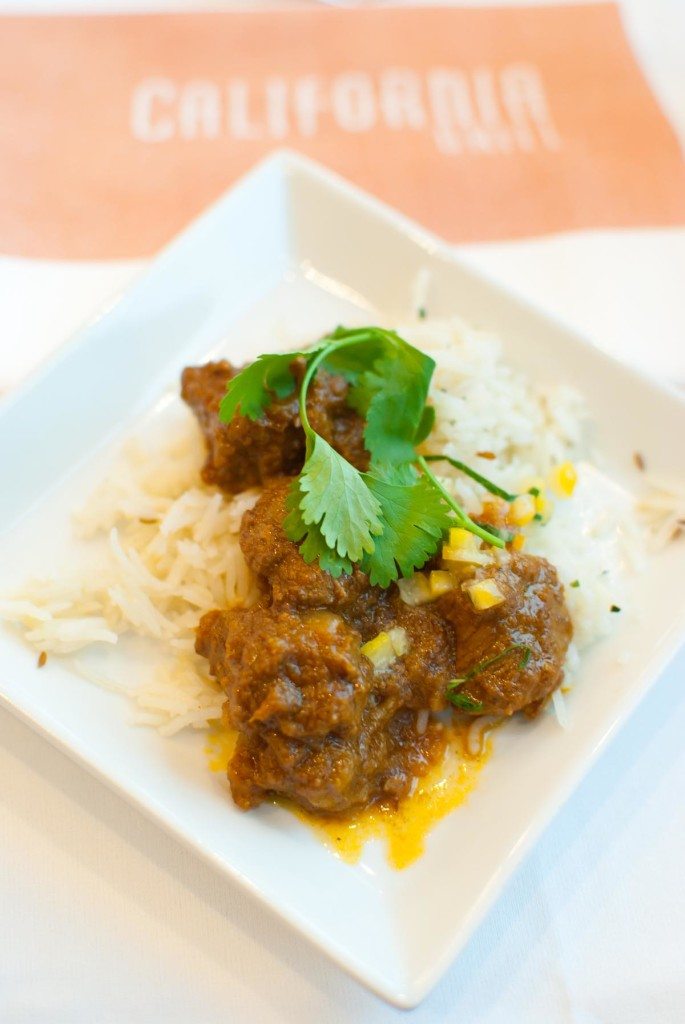 Sanaa-Disney's Animal Kingdom Lodge
Chef Eddie Mendoza and Manager Brandon Rozinsky
Fragrant Lamb Potjie w/ Basmati Rice and a Minted Lemon Pickle
(soooo good and spiced with garam masala. Swoon!)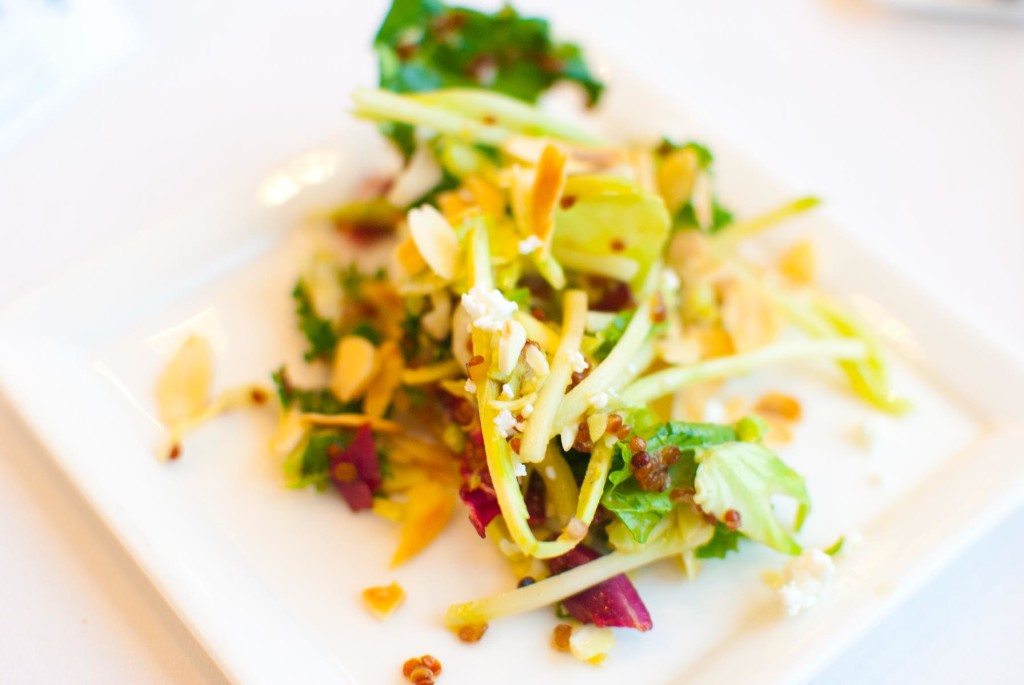 Sunshine Seasons-Epcot®
Chef Charles Dolson and Manager Brent Basden
"Power Salad" Kale, Chard, Chicory, Radicchio, Broccoli, Brussels Sprouts
Quinoa, Goats Cheese, Toasted Sliced Almonds, and Dried Sour Cherries
with a Spiced Honey Vinaigrette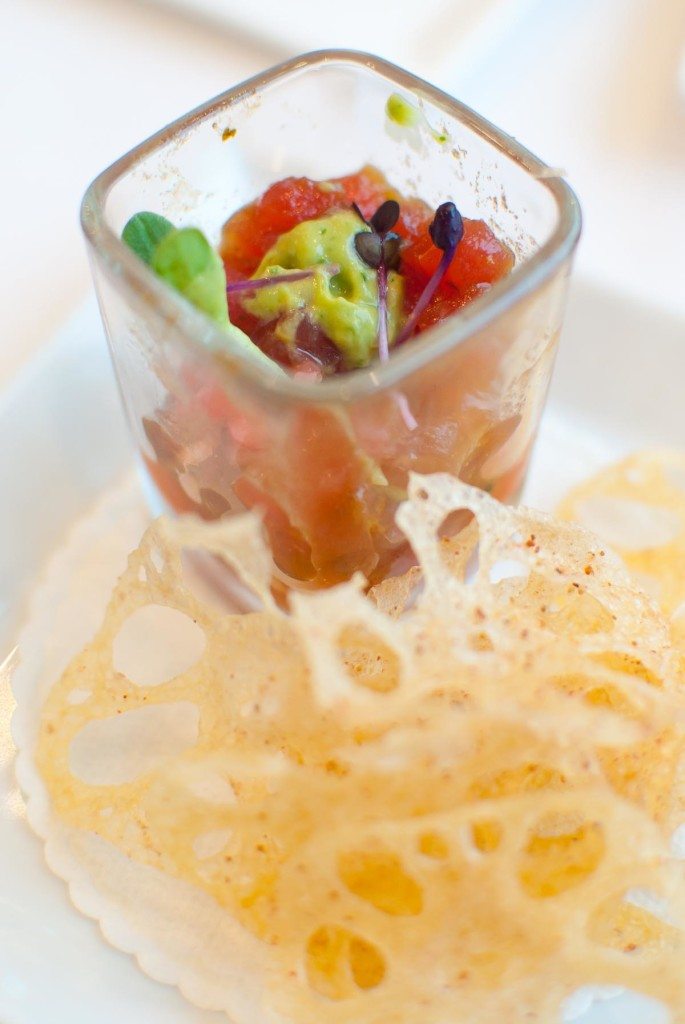 The Hollywood Brown Derby-Disney's Hollywood Studios
Chef Craig Schleider and Manager Steve Shepherd
Spicy Tuna Tartare with Cucumber and Relish Salad,
Avocado Wasabi Sauce, and Lotus Root Chips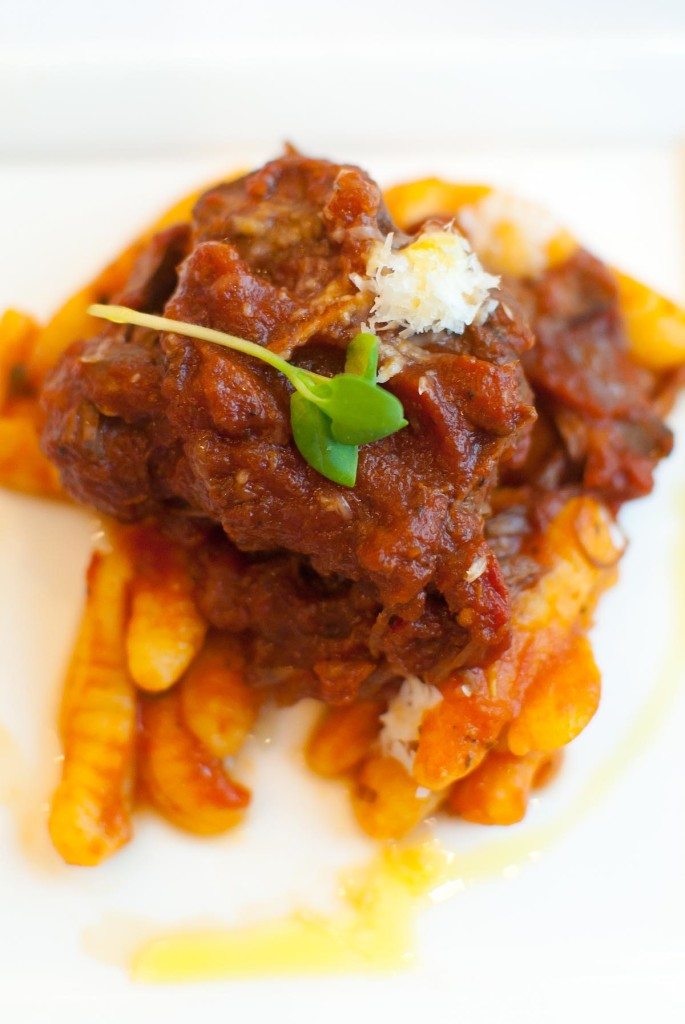 Trattoria al Forno-Disney's Boardwalk
Chef Christian Rumpler and Manager Vinnie Tai
Braised Beef "Bolognese" w/ House-made Cavatelli
(melt in your mouth)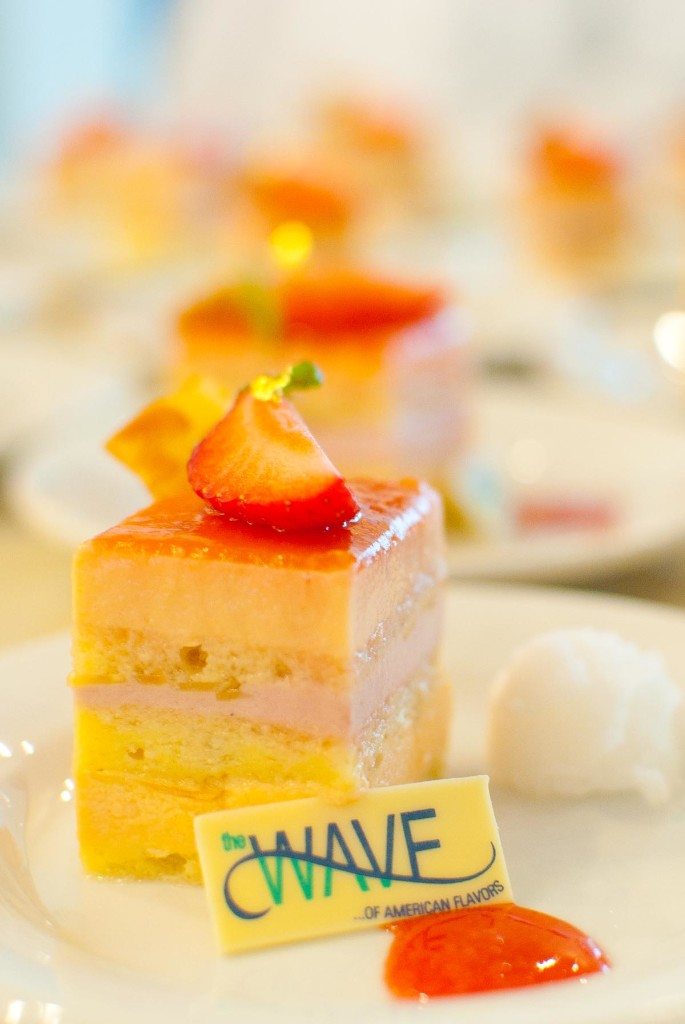 Disney's Contemporary Resort Bakery-Disney's Contemporary Resort
Pastry Chef Jeff Barnes
Florida Strawberry-Orange Cake with Champagne Sorbet
(soooooo good!!!)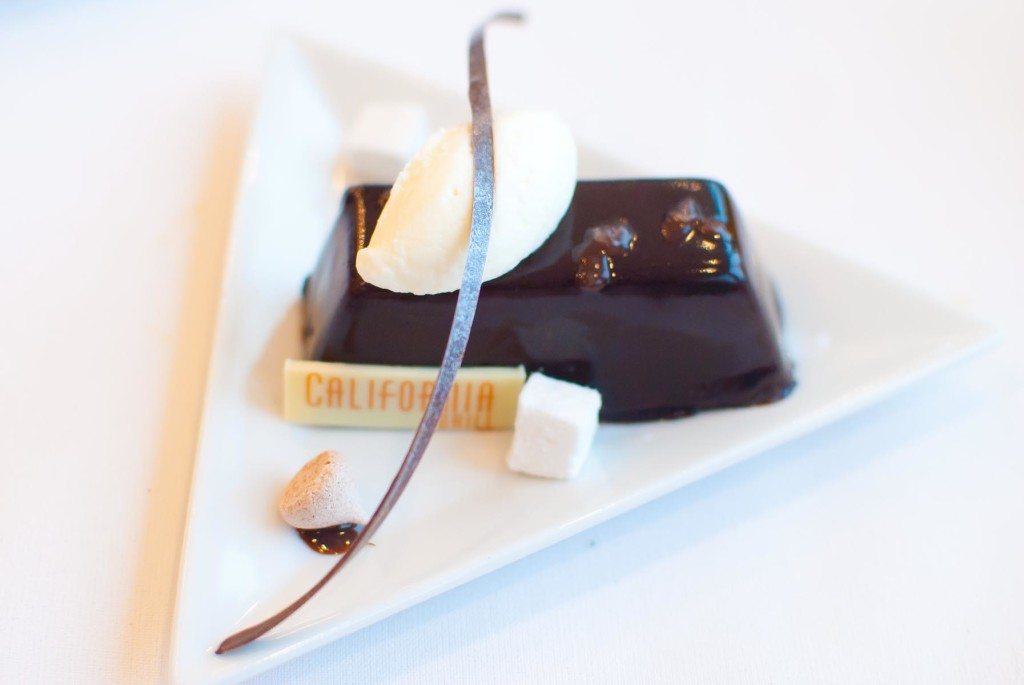 Chocolate Pudding Cake with Chocolate Hazelnut Sauce and Mint Cream
(Take you on down to O-town good.)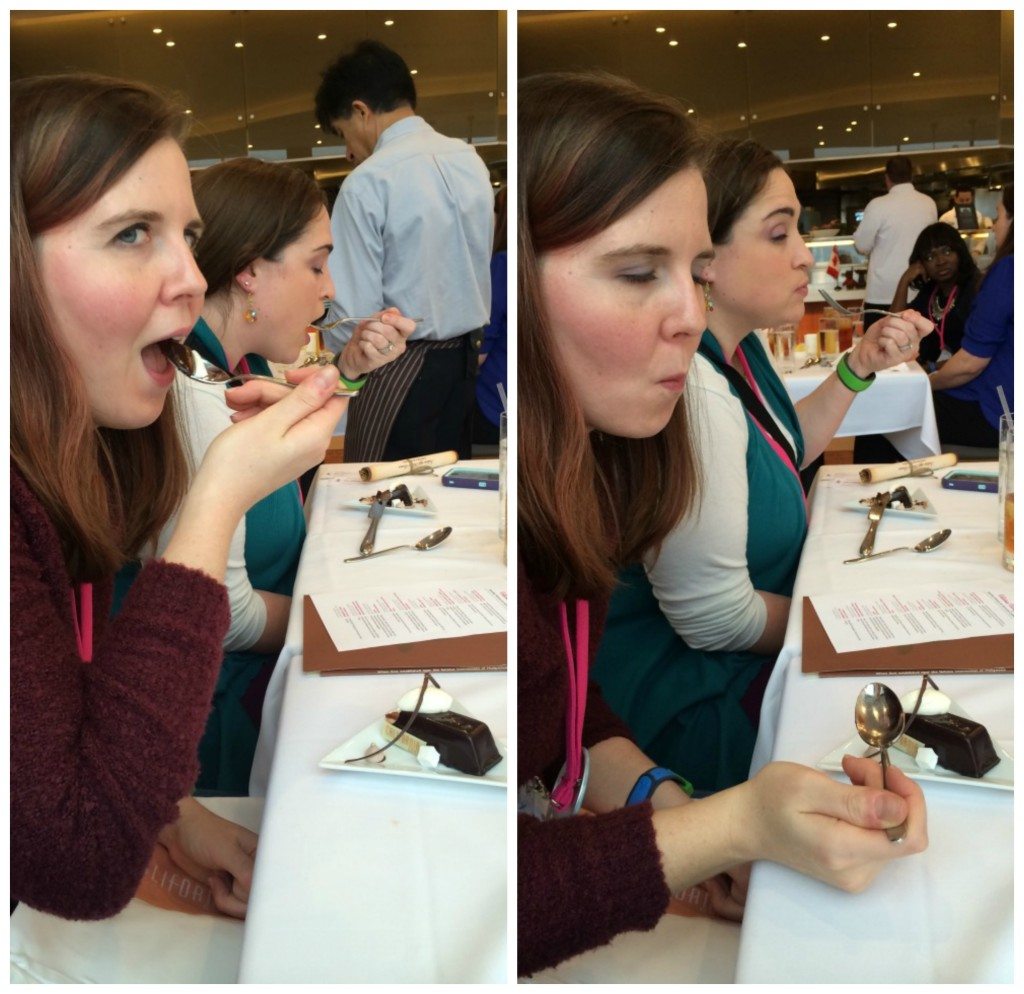 Words can not express my gratitude to the chefs and the folks at Walt Disney World for such a delicious and magical lunch. Thank you so much again to all the folks behind Food Blog Forum 2015! I'll never forget it.