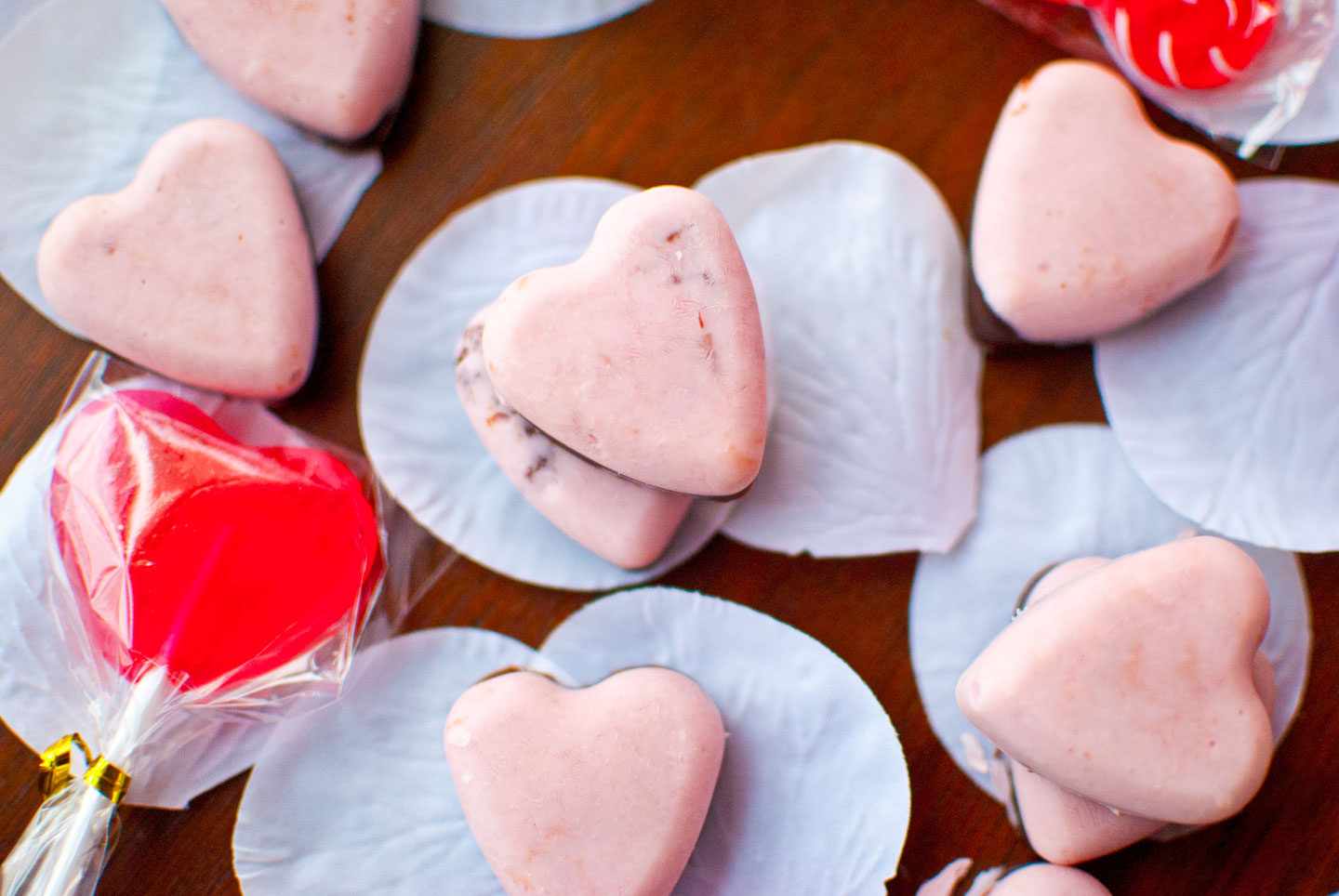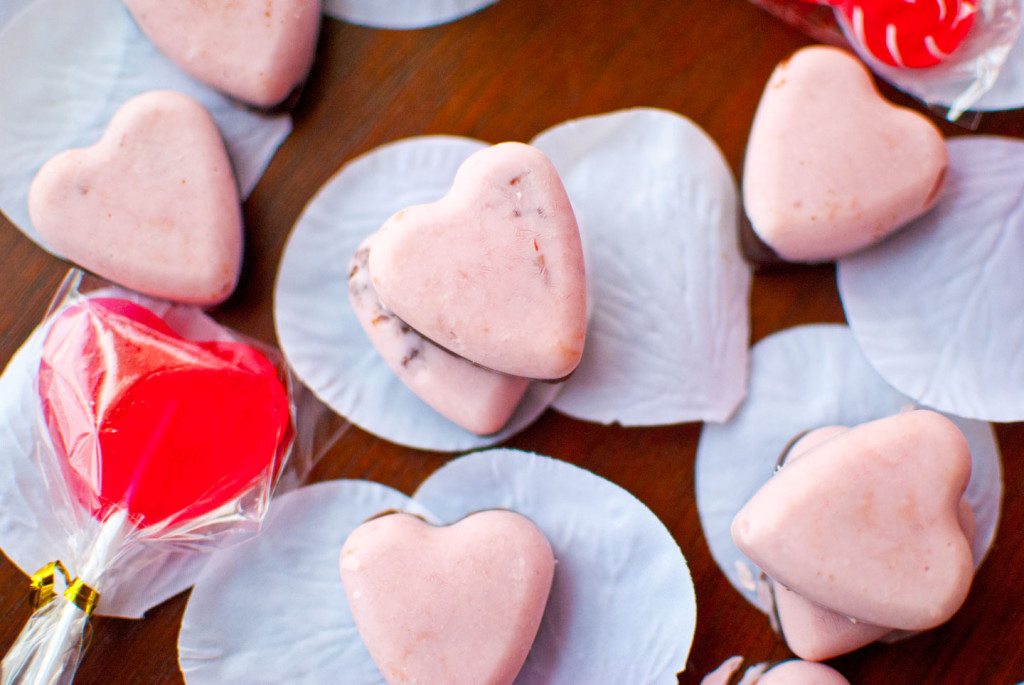 My husband is a hopeless unromantic.
I love the man more than words could ever express, but the poor guy just doesn't have a clue what to do on Valentine's Day, Christmas, my birthday, or any other day when we are supposed to lavish our loves with fluffy stuffed animals and sweet chocolaty confections, bless his heart.
I discovered this fun fact on our very first Christmas together. We had been dating for about 10 months and, though we had never really talked about marriage or anything at that point, we knew that we were in love with each other and that we were at least in it for a while. I specifically remember I went a bit bat shiz crazy with gifts for him that year, and I bought him a digital camera with a photo printer, a huge stocking full of goodies, and several other things, I'm sure.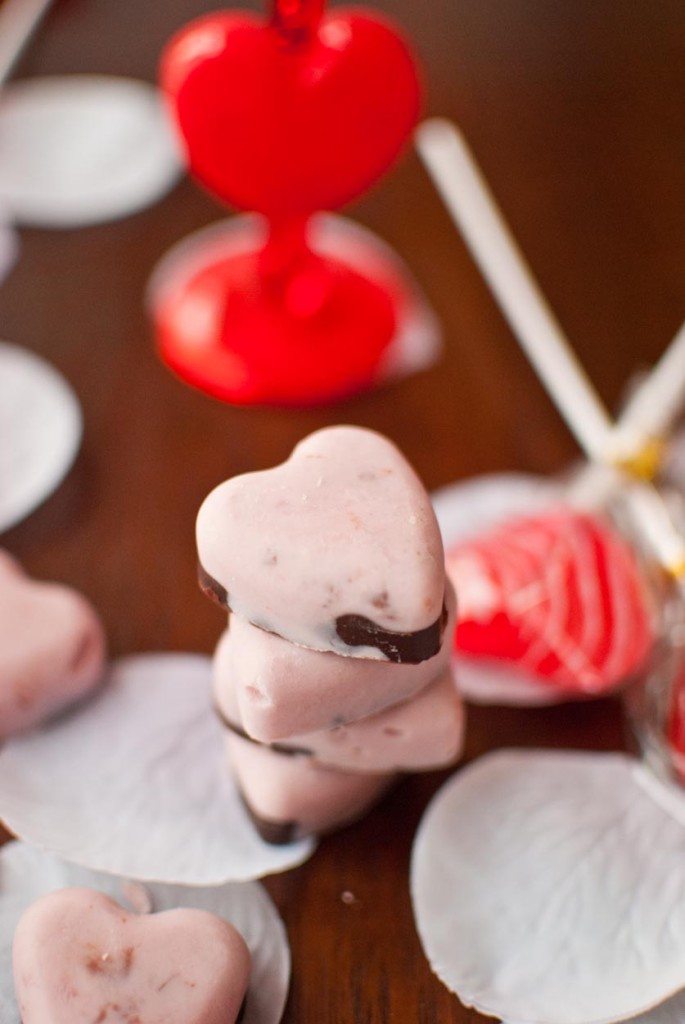 By the time all of the presents were opened, I remember feeling a little disappointed because he hadn't gotten me anything super special. Y'all all know by now that I'm a spoiled rotten brat, so I don't mind admitting that I really was upset. I mean...I was expecting something shiny or sparkly for our first Christmas together, ya know?
Oh, I got something sparkly all right...
Just when I thought the gift giving was over, Will smiled really big, told me to close my eyes, and he brought me back to my bedroom where he had clearly stashed my "big" gift (y'all have dirty minds, ya know that? 😉 )
I was so excited I could barely keep calm and thoughts of diamonds and puppies and sugar plums danced in my head, and when he finally told me to open my eyes, I blinked...and I blinked...and I blinked thinking, surely, I must be seeing things because there he was standing there holding a brand spanking new, giant silver...
Litter box.
Let's just let that sink in for a second.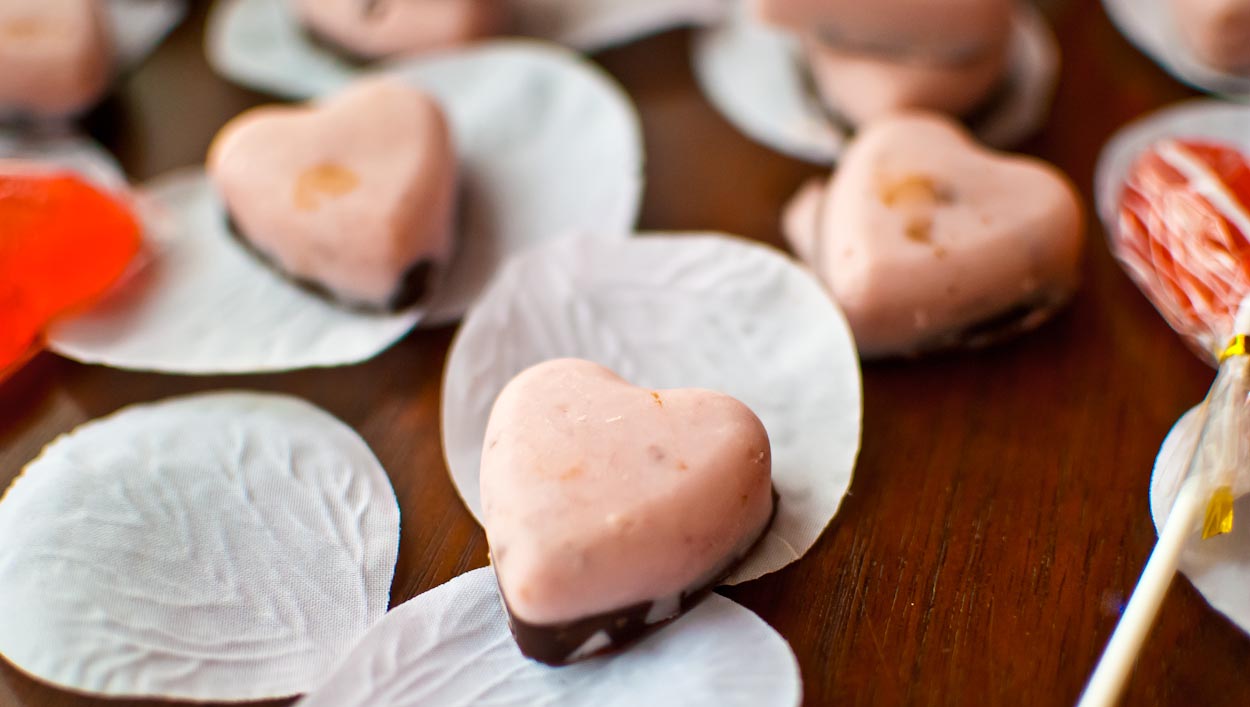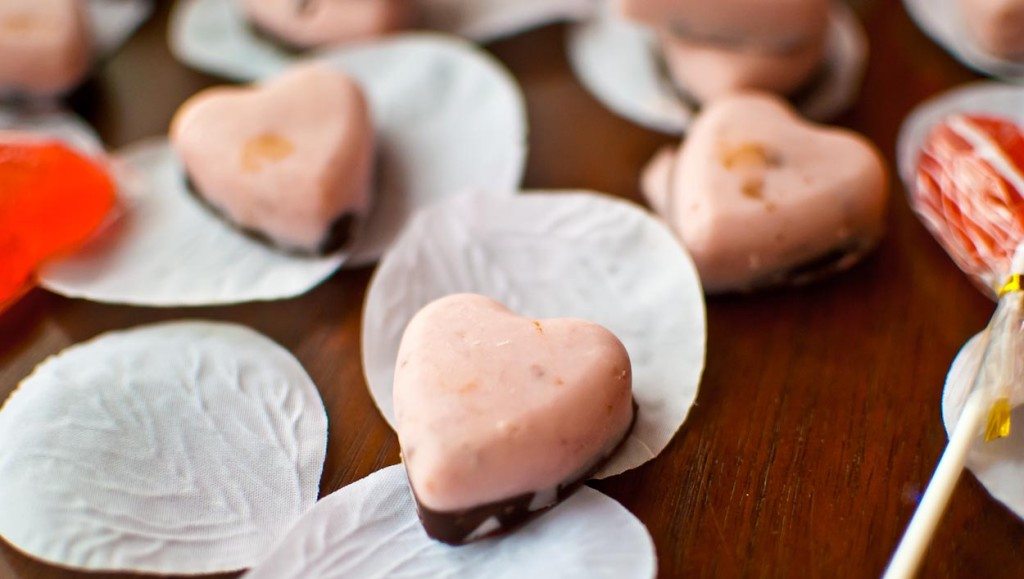 The man bought me a litter box for Christmas and, no, it was NOT one of the ones that scoops litter for you.
SMH.
In his defense though, I had gotten a kitten back in March, and it was pretty cool because it had a huge sifting tray, but it still doesn't negate the fact that a litter box is the most unromantic gift I could ever imagine. I mean, you just can't make stuff like that up!
So the moral of this story, y'all? Slyly tell your other half what you want without actually telling him/her, or risk the chance of getting a vacuum cleaner, box of tampons, or a litter box for Valentine's Day.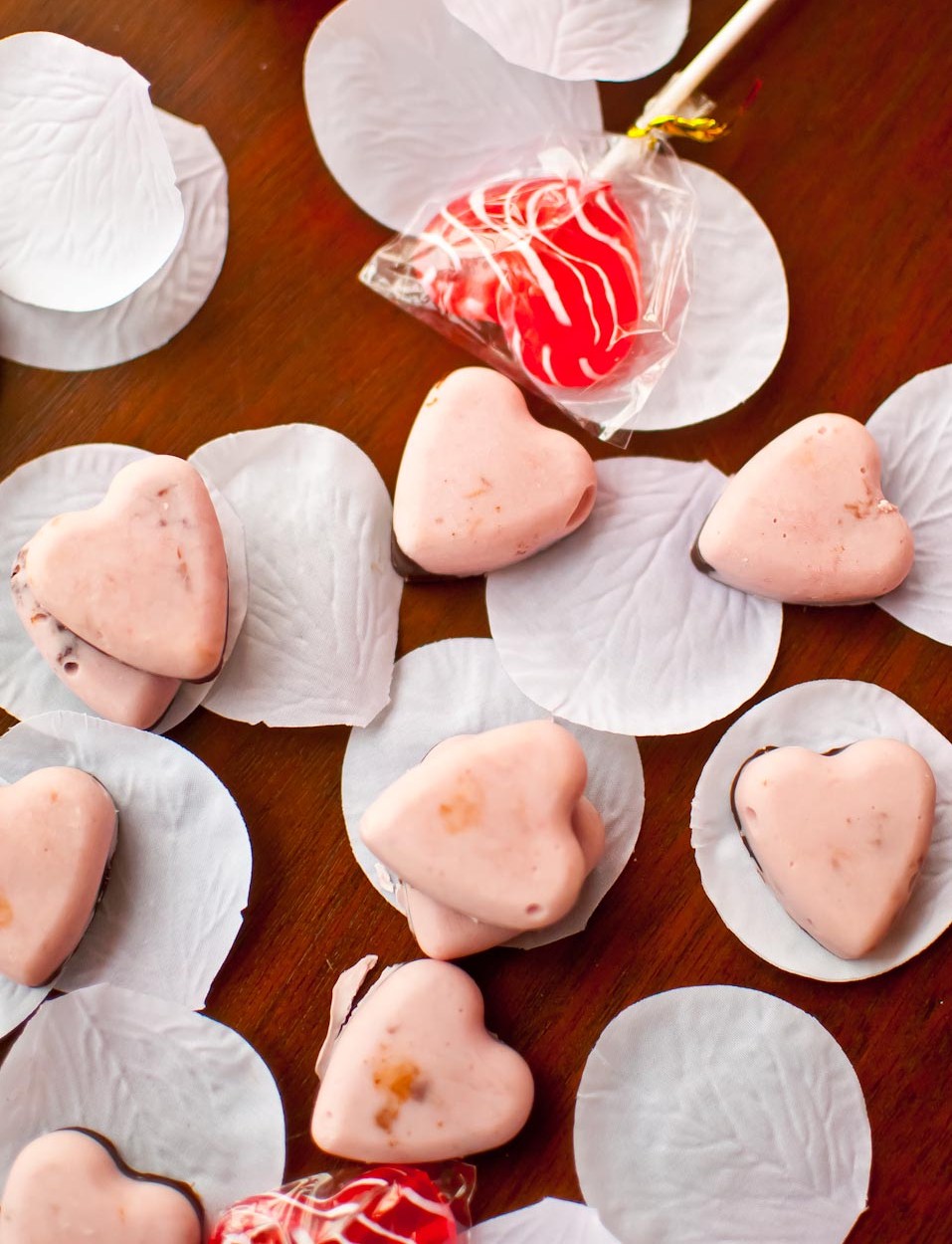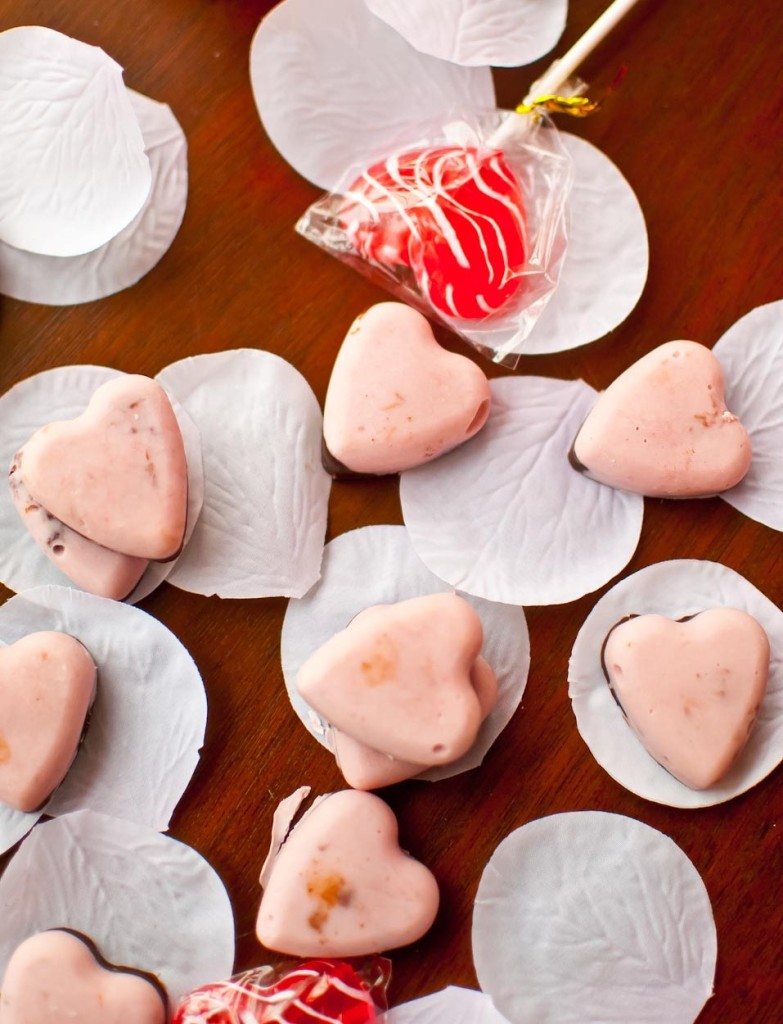 If you aren't in a relationship and you do what I like to do and buy yourself a box of Godiva chocolates for a super sweet Valentine's Day treat "from" your love, then save yourself some money and calories and make a batch of these instead! They are stupidly simple to make plus they are just as rich and chocolaty as those goopy cherry cordials that everyone loves so much, but they are cheaper, healthier, and made with only four ingredients!
Now that's what I call romance.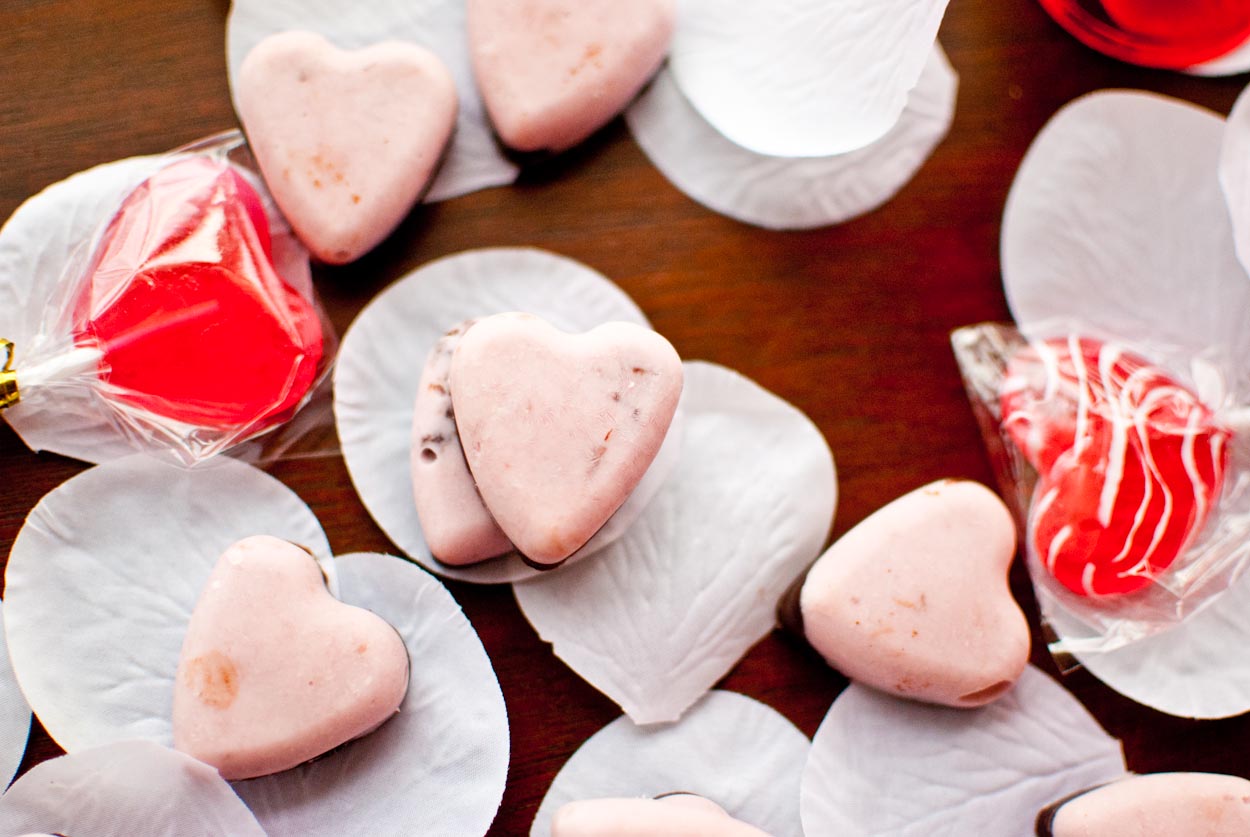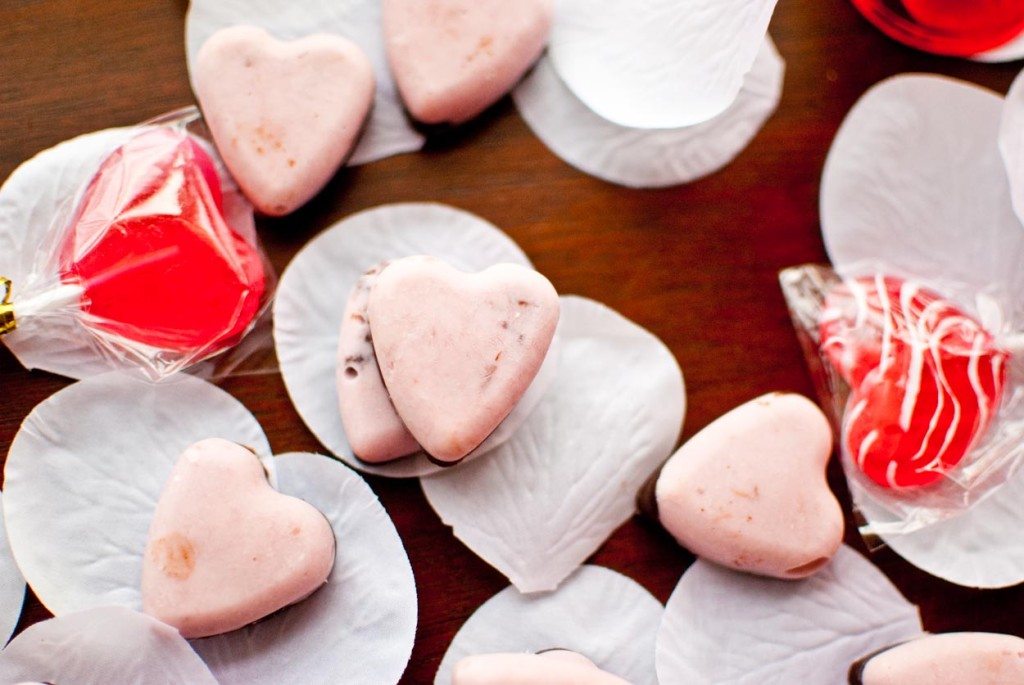 Getting to know you...
What's the craziest gift your SO has gotten you?
Do you like to make Valentine's gift?
Will you be my Valentine?
Chocolate Covered Cherry Frozen Yogurt Bon Bons

Print recipe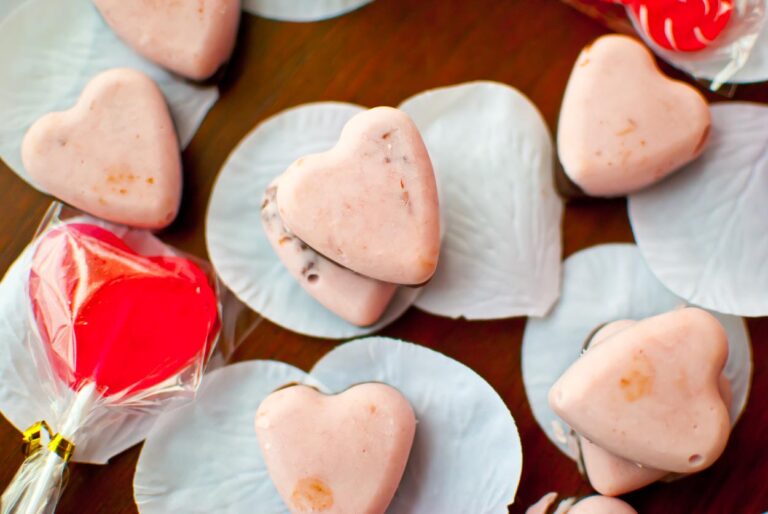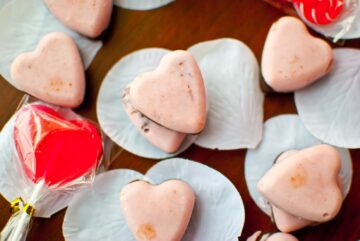 | | |
| --- | --- |
| Serves | 14 |
| Prep time | 1 hour, 5 minutes |
| Allergy | Milk |
| Dietary | Gluten Free, Vegetarian |
| Meal type | Dessert, Snack |
| Misc | Child Friendly, Freezable, Pre-preparable, Serve Cold |
| Occasion | Valentines day |
Ingredients
¼ cup extra virgin coconut oil (measured solid then melted)
3 tablespoons cocoa powder
20-30 Nunaturals liquid stevia drops
½ heaping cup Chobani Black Cherry yogurt
Note
*WWpts and WWpts+= 1 pt per serving*
Directions
Step 1
Mix melted coconut oil, cocoa powder, and stevia drops in a small bowl until smooth. Set aside.
Step 2
Fill each section of a small heart shaped candy mold or rubber ice cube tray with 2 teaspoon of yogurt until they are a little over ¾ of the way full. Spread evenly. Carefully spoon a teaspoon or two of the chocolate mixture into the molds, completely covering the yogurt. Freeze for 1 hr or until set. Remove from mold and serve immediately. NOTE: I got my tray at Dollar General for $1 and it had 14 small heart shaped sections.
Step 3
Enjoy!