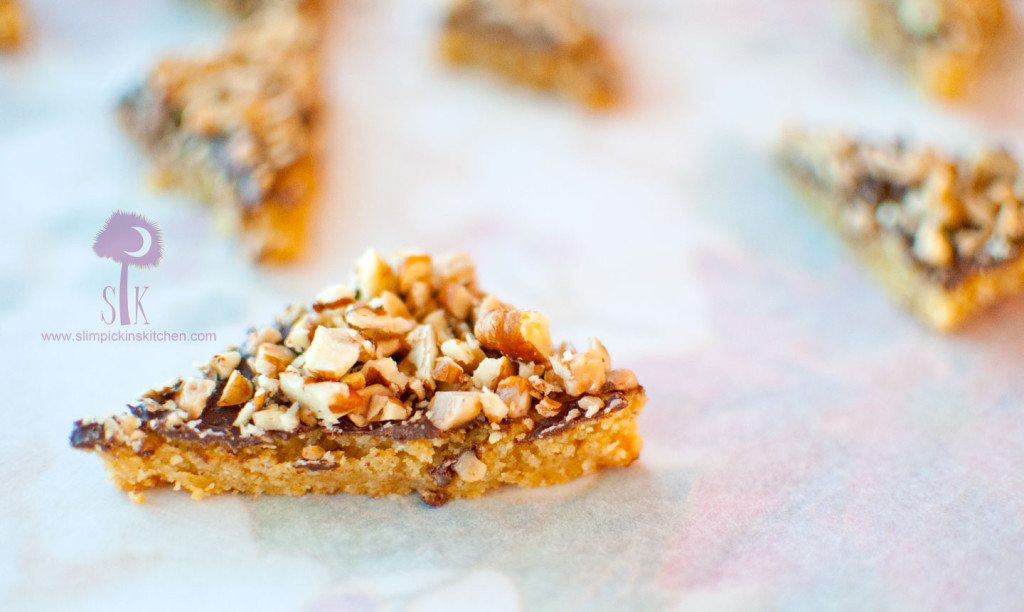 I am desperately missing my girlfriends.
And by girlfriends, I mean my actual friends that are girls, not the imaginary friendships I have with Taylor Swift, Alessandra Ambrosio, and Buffy the Vampire Slayer.
I'm talking girlfriends that I used to drink copious bottles of cheap wine with while sitting on my back porch playing cards, taking shots and talking about boys.
Oh, those were the days.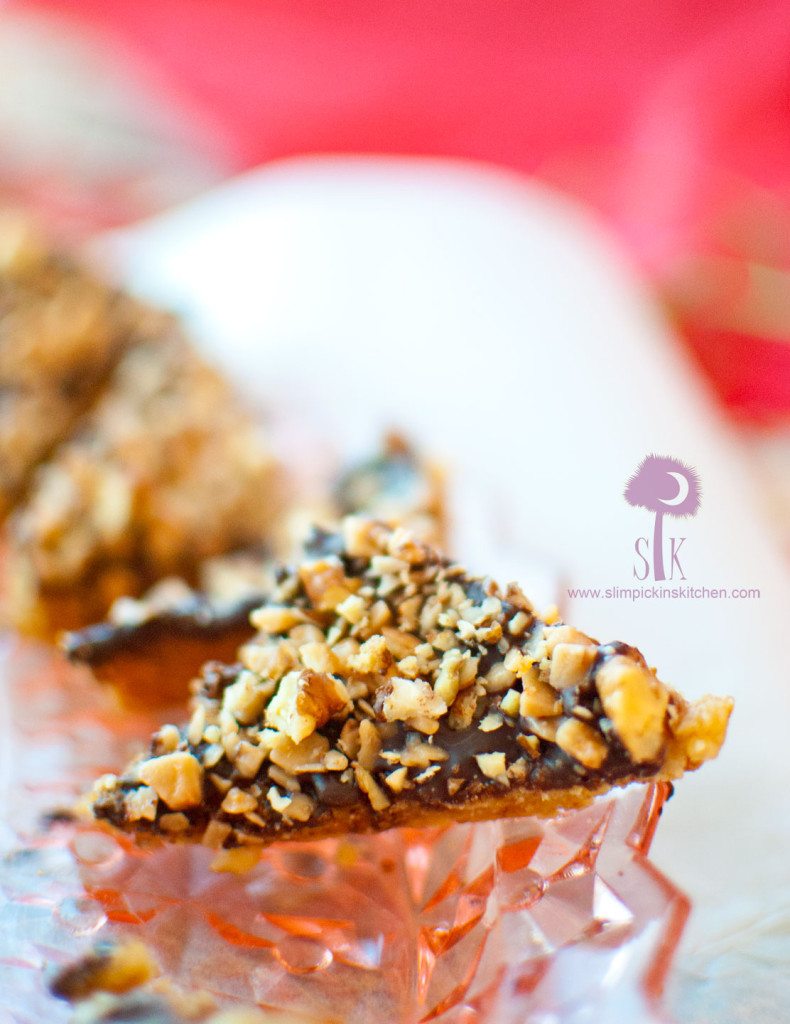 Now I'm a married old fart who can't stop talking about her cats, who gets an excruciating migraine if I drink draft beer, whose Facebook feed is filled with people who are complaining about the neighbor's kids shooting off fireworks past 9pm, and whose back aches and knees pop as I walk down the stairs.
On days like this I need chocolate...lots and lots of chocolate.
I need like Forrest Gump types of chocolates too. No, not ones where "you never know what you're gonna get". Huh, uh...I'm talking chocolate milk, chocolate oatmeal, chocolate cookies, chocolate cake, chocolate popsicles, hot chocolate, cold chocolate, frozen chocolate, chocolate fondue, chocolate booze, chocolate frogs, chocolate crickets, and chocolate covered ants.
Ya feel me?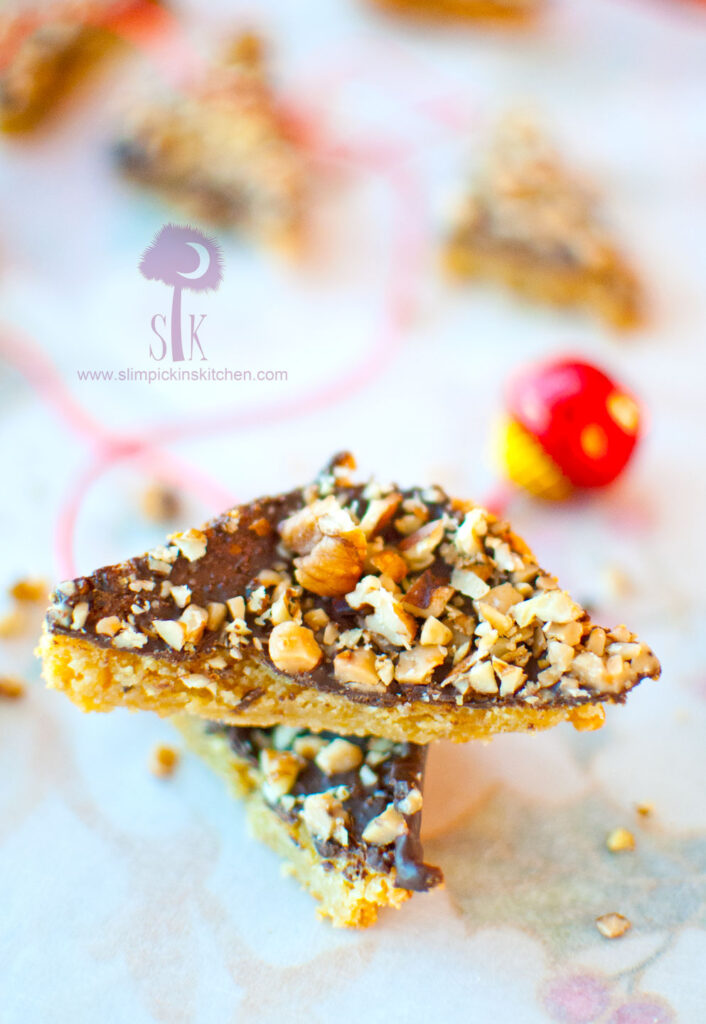 The good news is I don't have any chocolate in my house at the moment which is probably a Godsend b/c I just finished my 7 day cleanse, and if the gooey goodness was anywhere in my vicinity right now I'd stuff my face with it until I was impregnated with its delightful splendors, and then I'd wake up tomorrow morning all bloated and pimply like Pizza the Hut.
Not pretty.
So, sometimes, I'm not a total procrastinator, and I actually think ahead and have an extra recipe and photos in my arsenal for later use. Ok, so this is actually the only time this has ever happened, but believe it or not I had this recipe and photos in my arsenal for later use.
And it just so happens to be chocolate.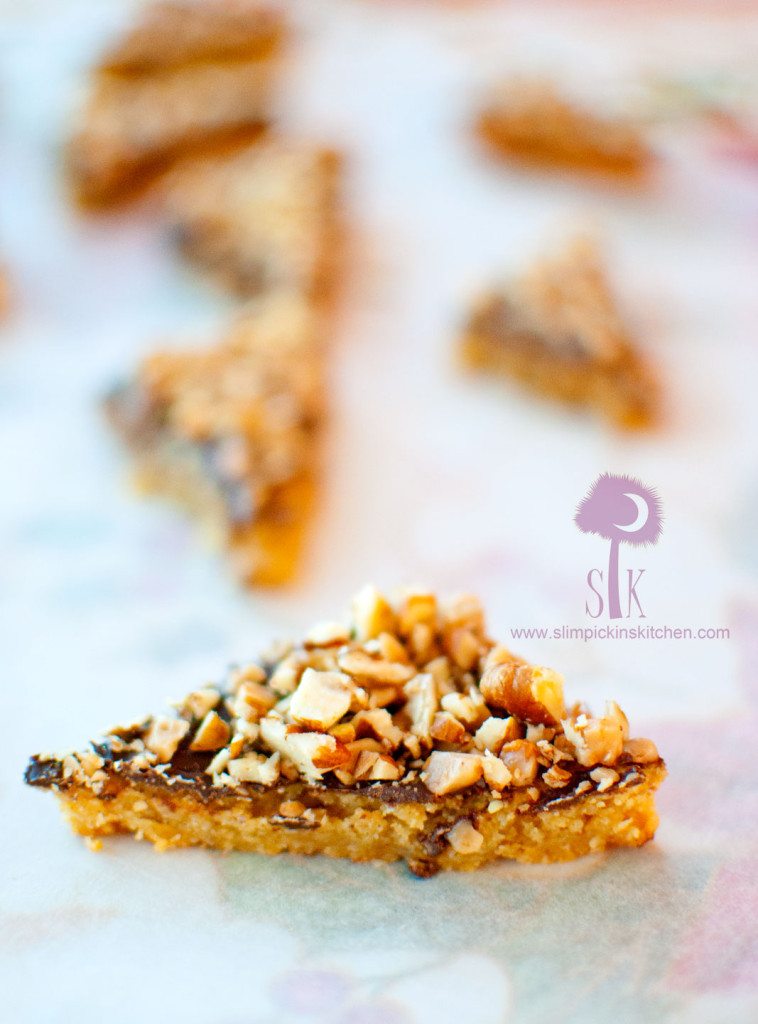 This dessert is super decadent and perfectly rich and, although the word buttery is in the title, the recipe has none whatsoever. That's right...I've given this bad boy a healthy spanking. The original recipe called for buttered flavored shortening, refined sugar, and all purpose flour, and I've omitted every last bit of it.
Instead, I've loaded it with almond flour, coconut oil, and stevia so you can eat a couple of these without breaking your New Year's resolutions too badly.  So, if you just so happen to be having a day like I am and you want nothing to do with anyone or anything other than some guys named Ben & Jerry and Magic Mike, then go ahead and bake up a batch...you'll see no judgement from me.
PS. These would be fabulous with my Thin Mint Julep's featured today on Guiliana Rancic's website FabFitFun!
Getting to know you...
Do you have days when you just need chocolate?
What's your favorite comfort food?
Have you seen Magic Mike?
Buttery & Crumbly Toffee Bar Bites

Print recipe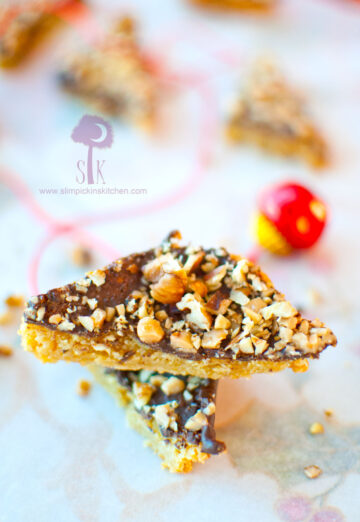 *WWpts= 3 pts per serving* *WWpts+= 4 pts per serving*
Ingredients
⅔ cups extra virgin coconut oil (measured solid)
½ heaping cup Nunaturals stevia for baking (or regular brown sugar & omit molasses )
1 tablespoon molasses
1 Large egg (Let me know if you try a flax egg!)
½ teaspoon pure vanilla extract
1 ½ cup almond flour
¼ teaspoon fine grain sea salt
⅔ cups Ghirardelli chocolate chips
¼ cup toffee candy bits
½ cup finely chopped unsalted nuts (I used pecans)
Note
*WWpts= 3 pts per serving*
*WWpts+= 4 pts per serving*
Directions
Step 1
Preheat the oven to 350ºF, and line a 13 x 9 x 2-inch pan with parchment paper, making sure to leave some hanging over the sides for easy removal from pan.
Step 2
In a large bowl, combine solid coconut oil, stevia, molasses, egg and vanilla and beat until light and fluffy. Mix in flour and salt. NOTE: Don't worry if there are some small chunks of oil in the batter. Just try to break them down as much as you can.
Step 3
With lightly floured fingers, press dough evenly in prepared pan and bake for 15-20 minutes or until golden brown in color.
Step 4
Remove crust from oven, immediately sprinkle with chocolate chips, and return to the oven for 1 minute to melt chips. Spread the chocolate chips evenly over the crust, top with chopped toffee bits and nuts, and return to the oven for another 3-4 minutes or until nuts are slightly toasted.
Step 5
Let cool slightly, then gently lift out of the pan using the extra parchment pieces as your handles. Cut into 12 bars then cut each bar diagonally across into two triangles. Let cool completely.
Step 6
Enjoy!