Happy Monday, minions!
I hope everyone had a fantastical weekend. Ours was pretty laid back and full of some naughty yet absolutely drool worthy treats...but they were worth.every.bite.
Friday started out with a crisp, cold bottle of Moscato.
I'm a flipping freak for the stuff!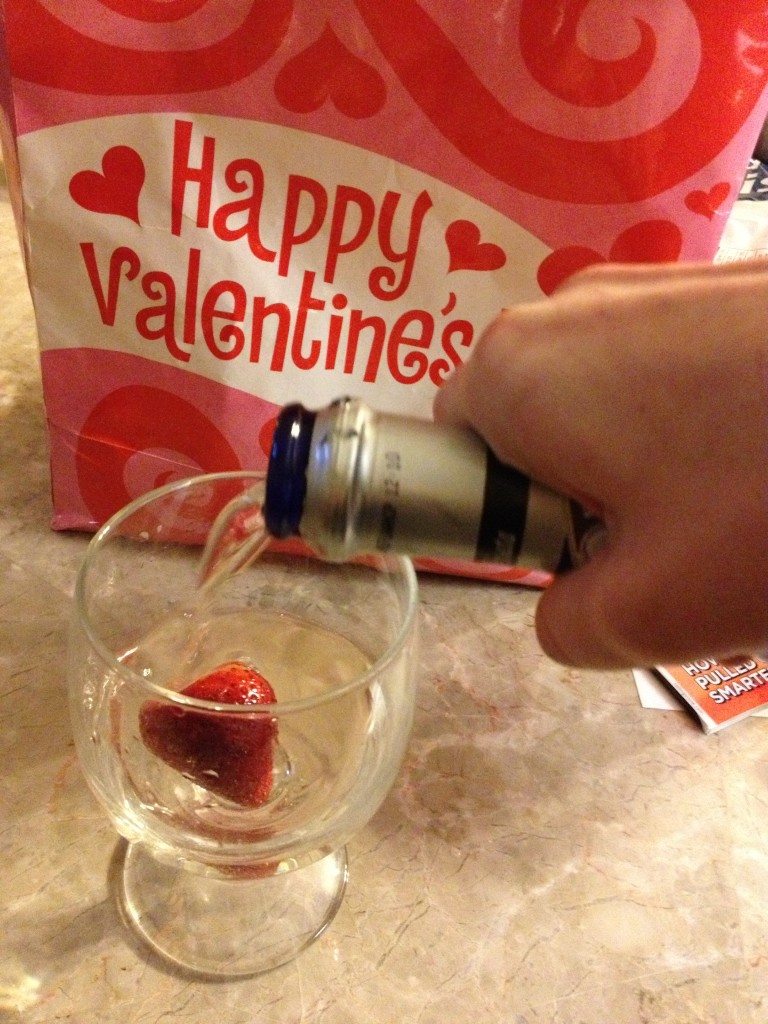 BUBBLES!!!!
Who doesn't like bubbles?!?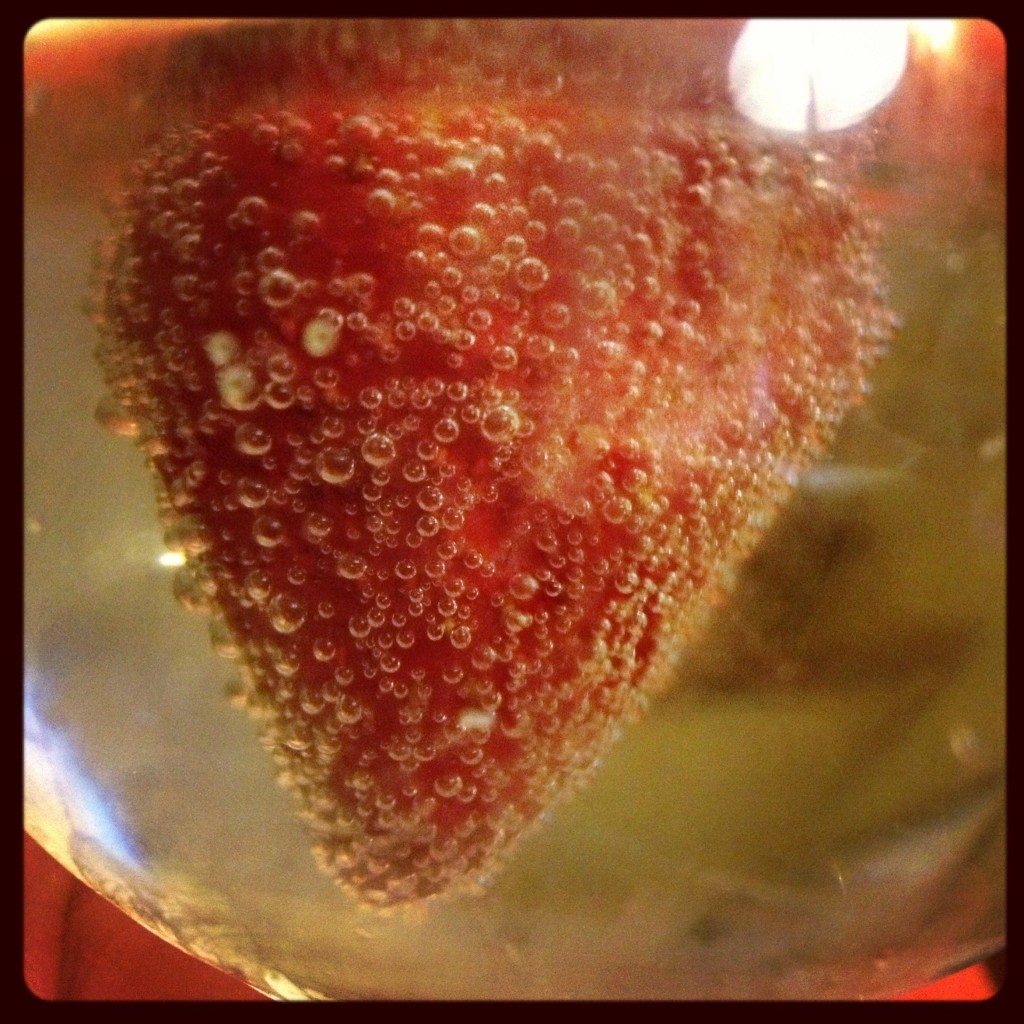 On Saturday afternoon we headed into town
for a wee bit of shopping b/c I had found a whole
bunch of unused gift cards in my wallet that I wanted to spend 😉
I finally got my hands on an Iced Triple
Grande Skinny Caramel Macchiato. Yes!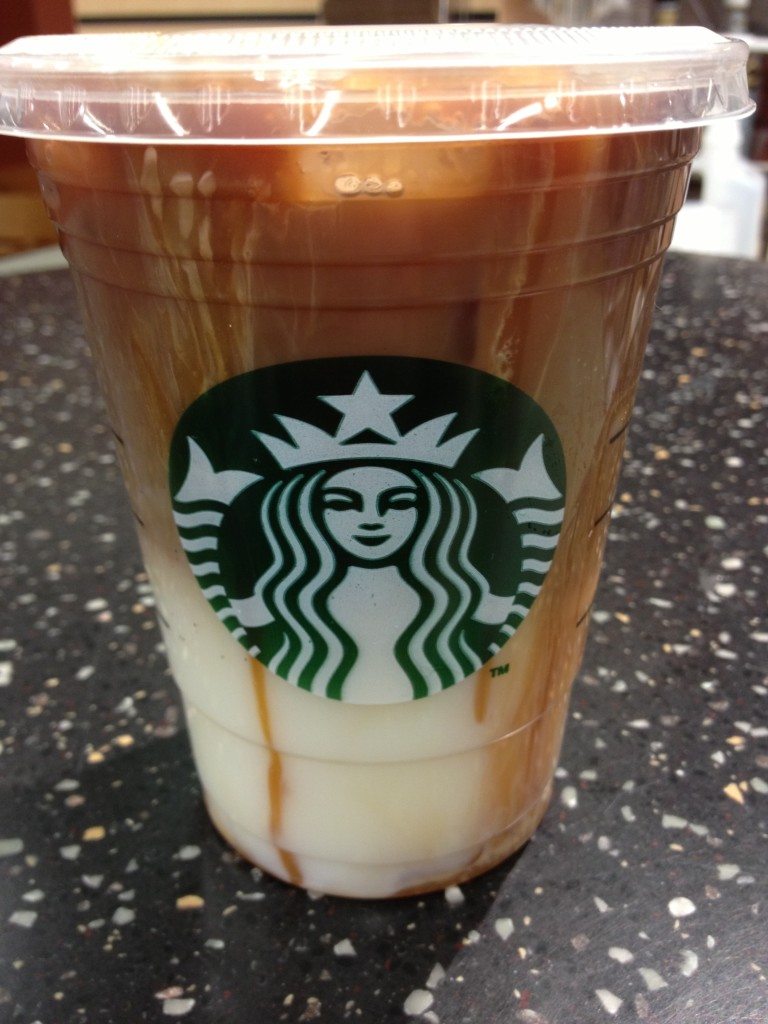 I also wanted to do some
comparative pricing on all natural skin care products
between Walmart vs. online.
Any body got any good websites that are cheaper?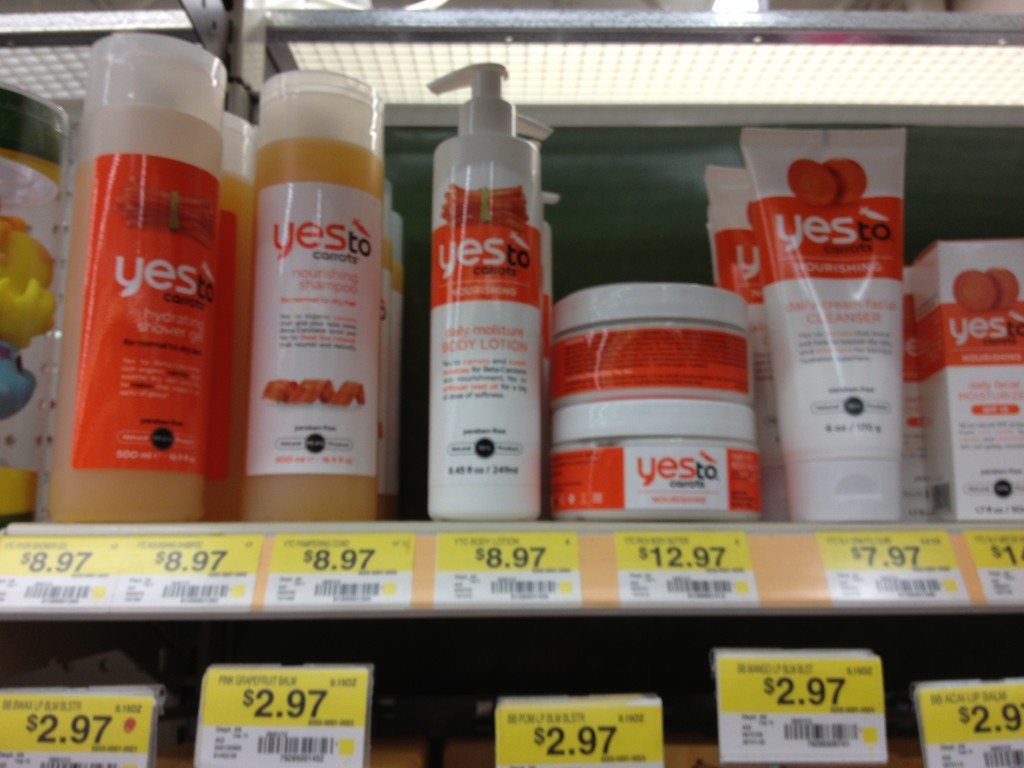 My MIL then bought me a sercy! A pumpkin platter
and a pumpkin dipping tray for $6.50!!!
I can't wait to use them!
Thanks, Mama F XOXO
This definitely earned the WTF?!?!? Award of the day...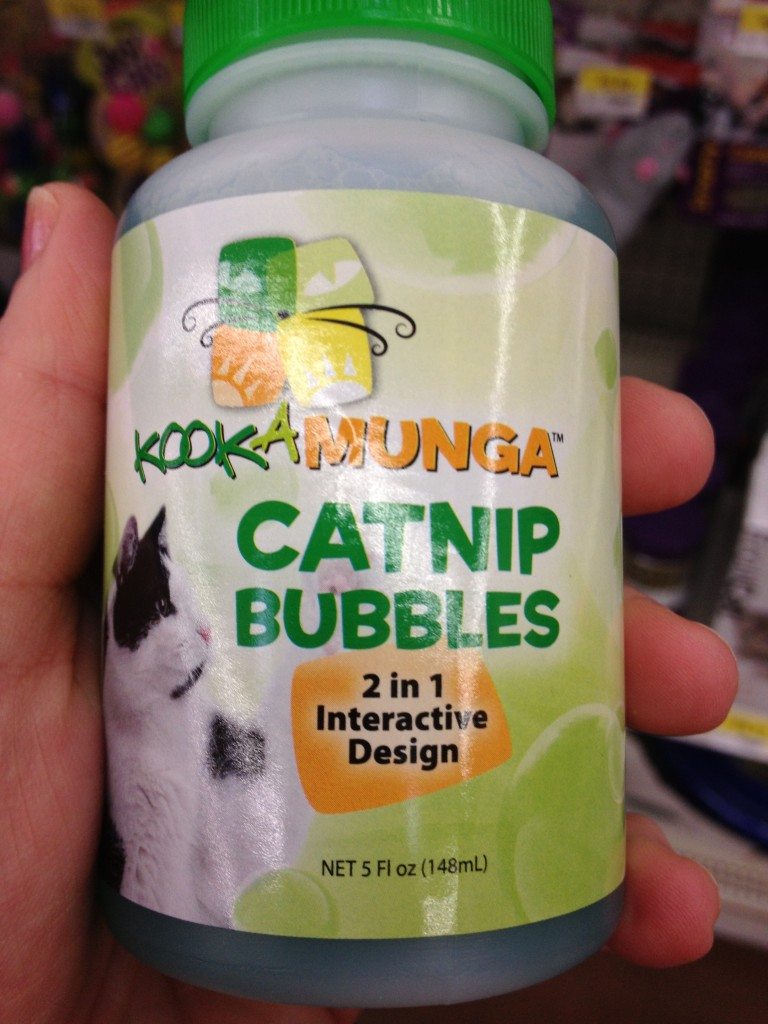 We ended our voyage with the 2nd Cookout
Oreo Mint milkshake of the weekend.
They're too good to resist!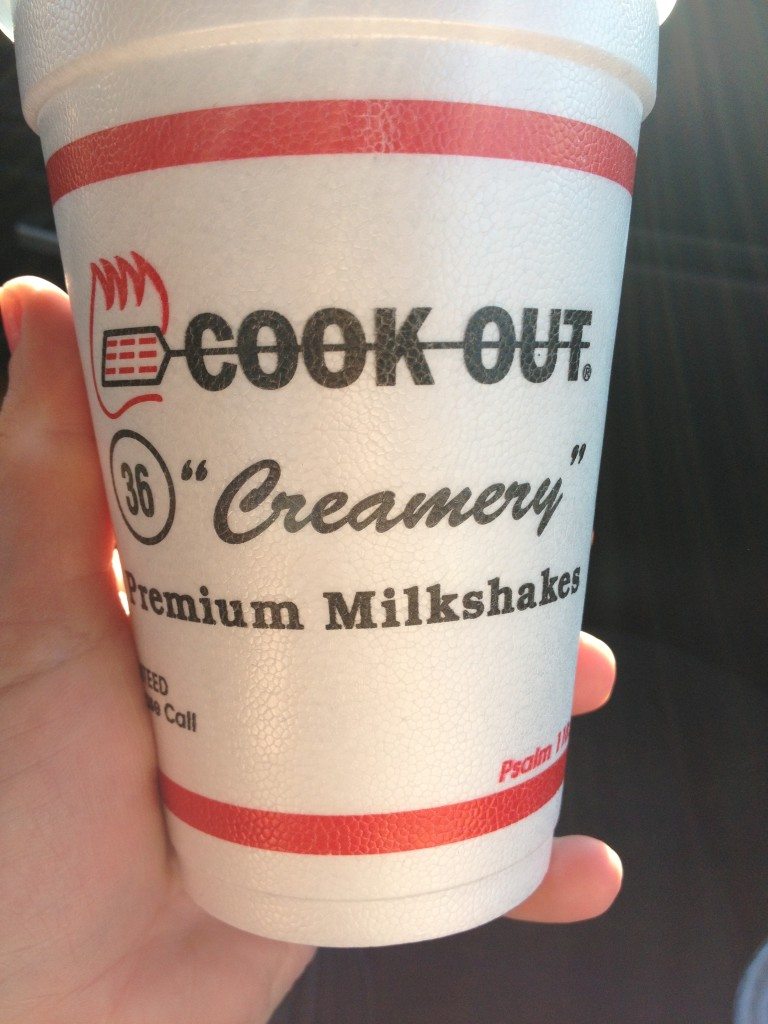 Then we came home to these shenanigans!
Those are giant bunches of collard greens
covering the center island in the kitchen
AND swallowing the entire kitchen sink!
Mmmm...mmmmm....good 🙂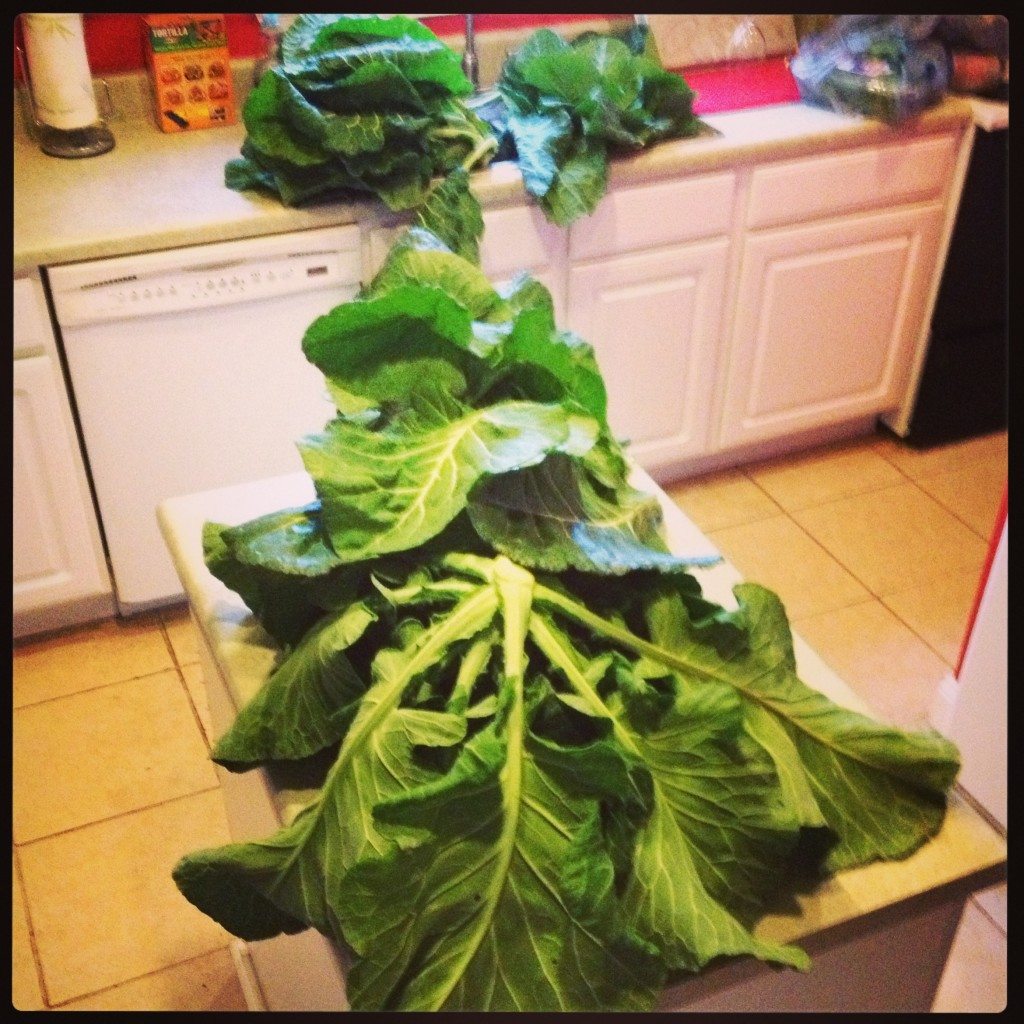 Then we may or may not have put a hurtin'
on three more bottles of Moscato.
The Yellow Tail whooped Menage a Trois' tail...FYI.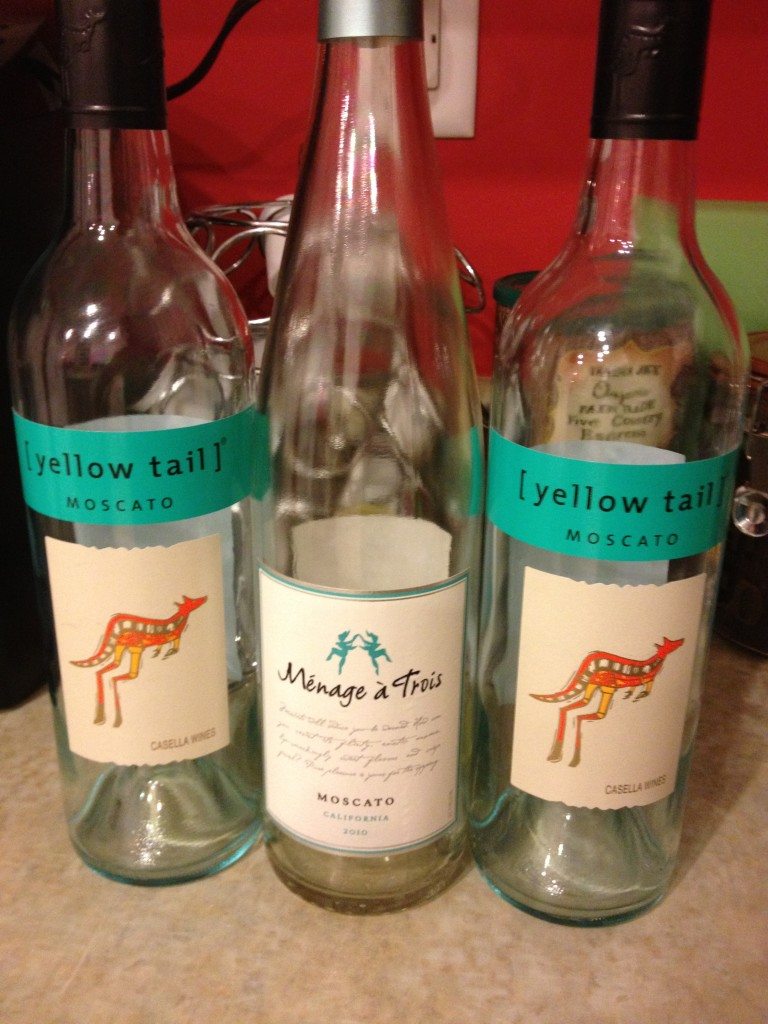 We then totally shared some of our Valentine's Day chocolate
Swoon  🙂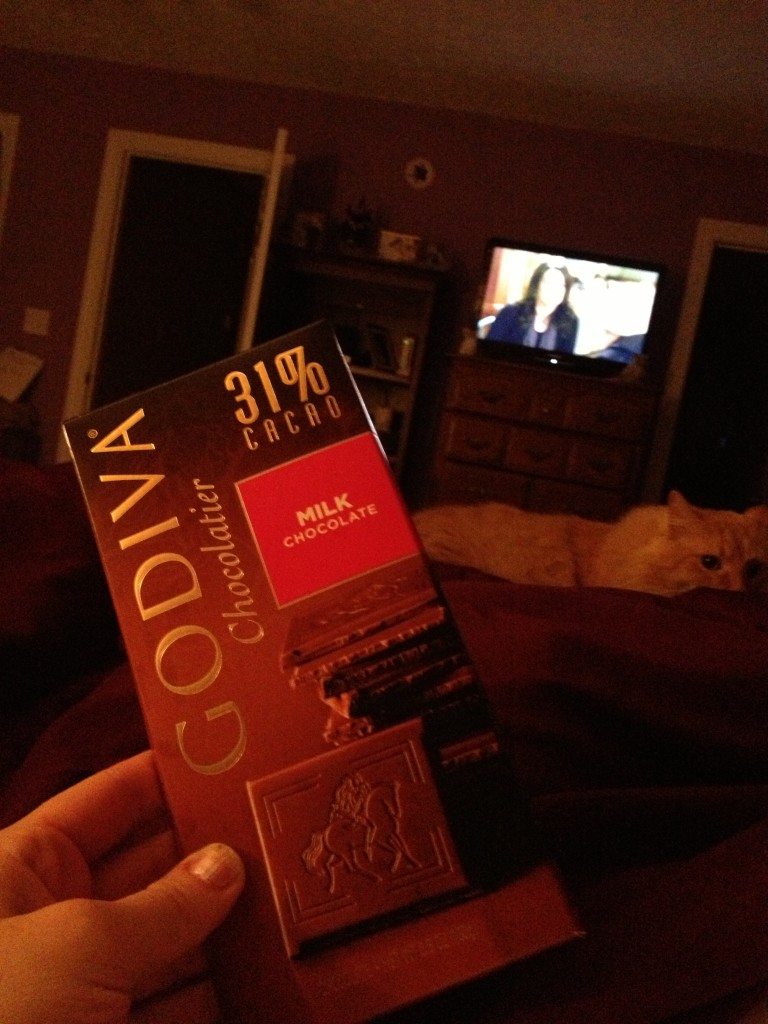 And some late night snuggles from my big fat cat 🙂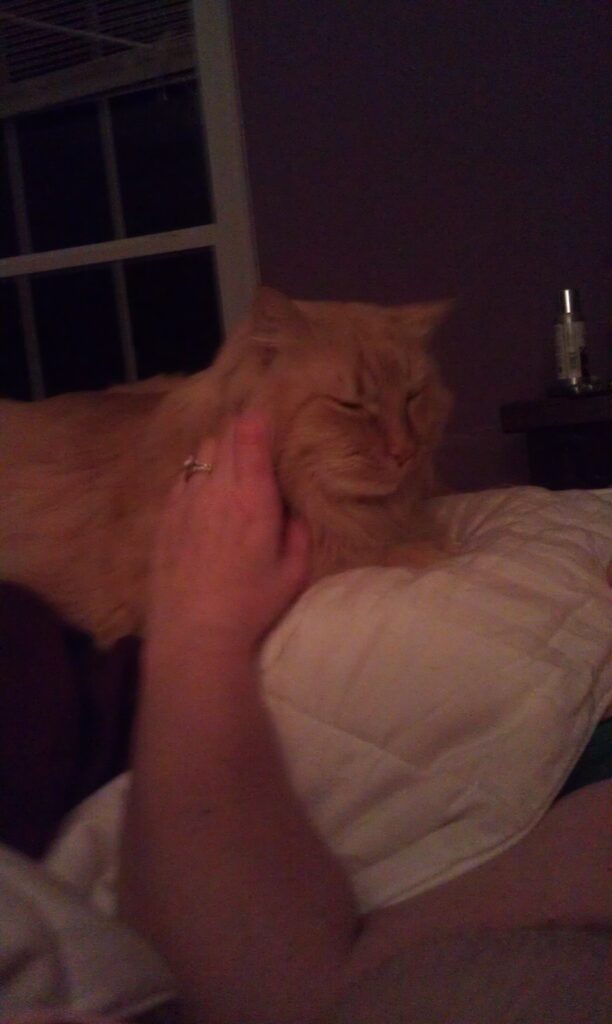 On Sunday I had weekend sweets remorse
so I started my day off right with a giant Honeycrisp apple.
15 oz worth.
Yes to the ma'am.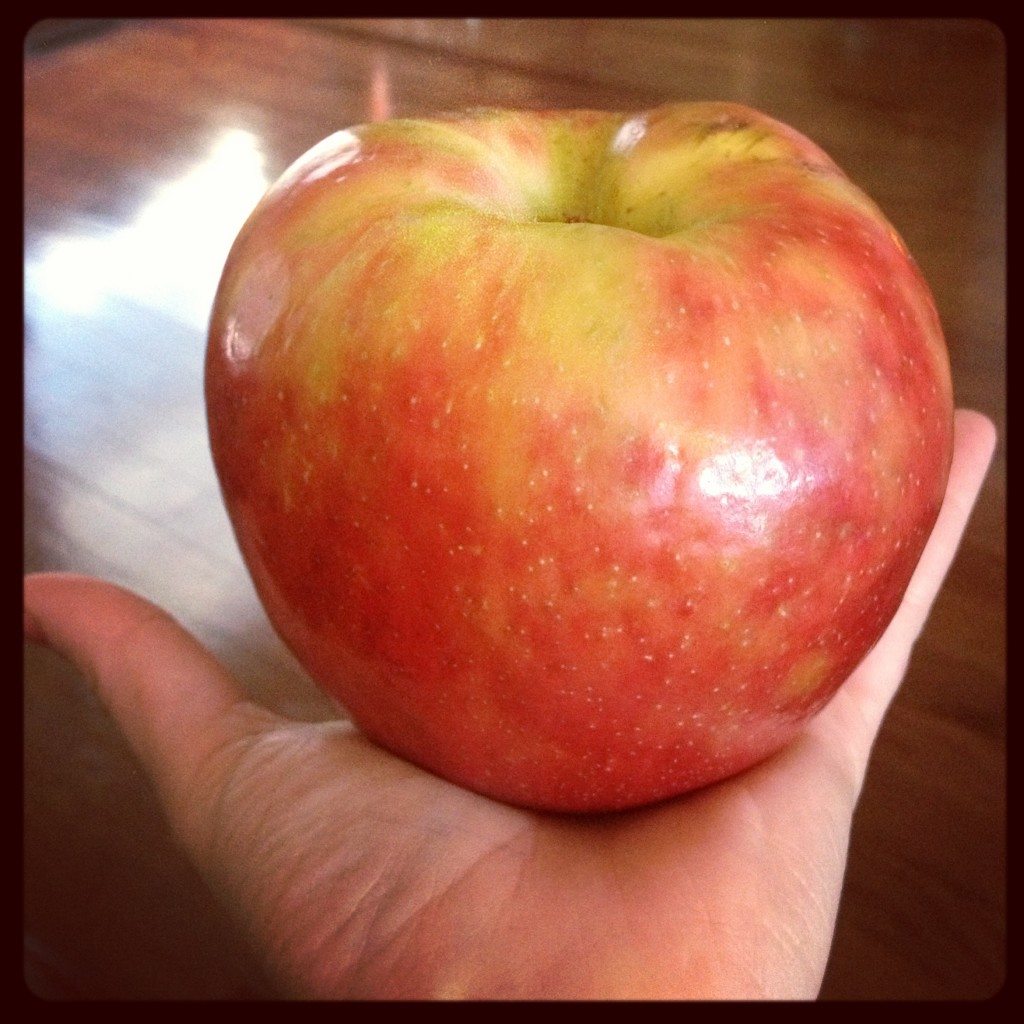 I continued the theme through lunch
and had peanut butter toast with chia & flax seeds.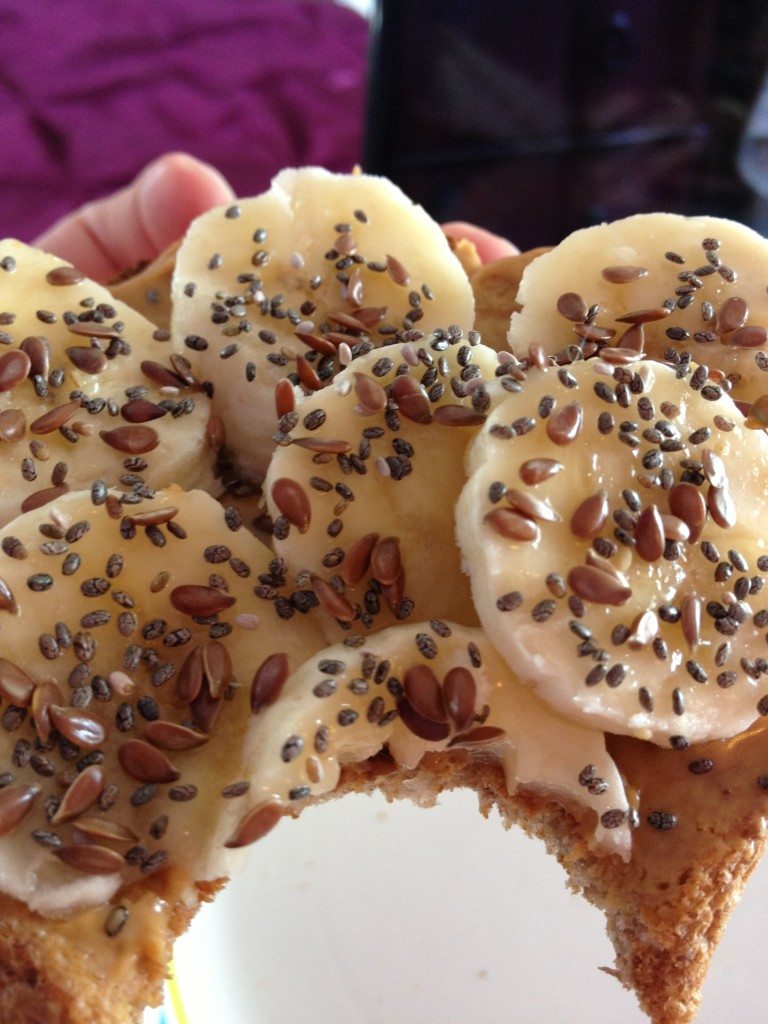 I then planned to put some laundry away but
Weasley just looked too darn tootin' cute to move.
So I watched some more Teen Mom instead 😉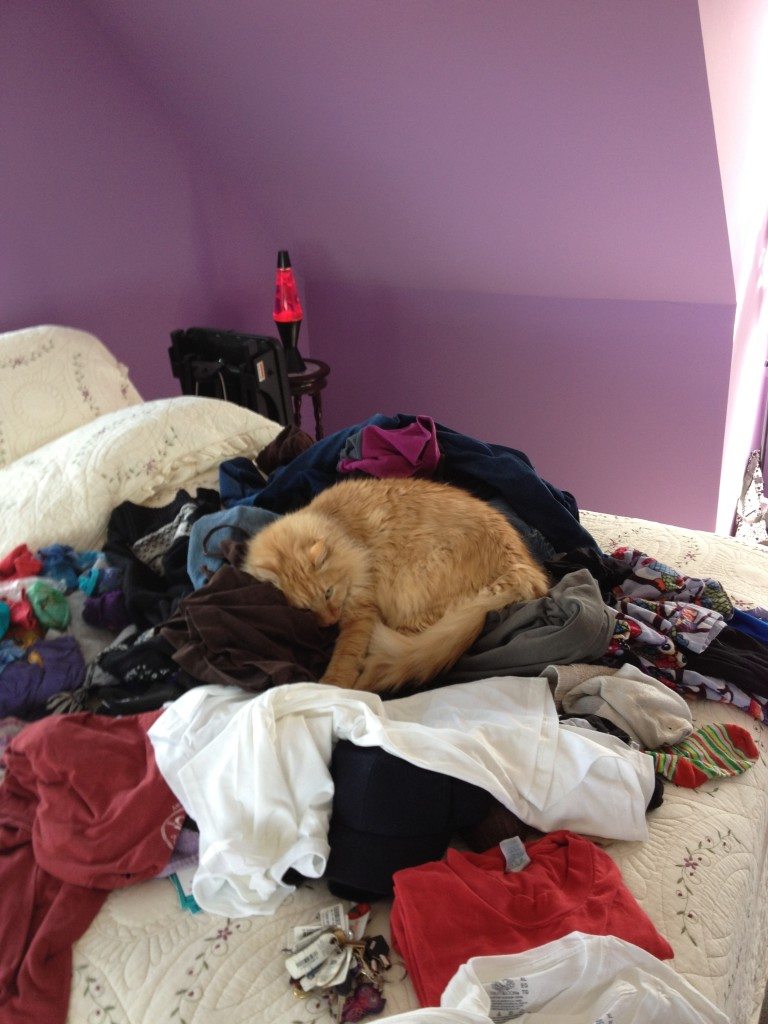 The hubs finally came home from work
and I finally got to eat the mole chicken I'd
been cooking in the Crock Pot all.day.long.
We dropped it on a spinach salad with homemade
guacamole, cucumbers, green peppers, a bit of taco sauce and sour cream.
Recipe coming Tuesday!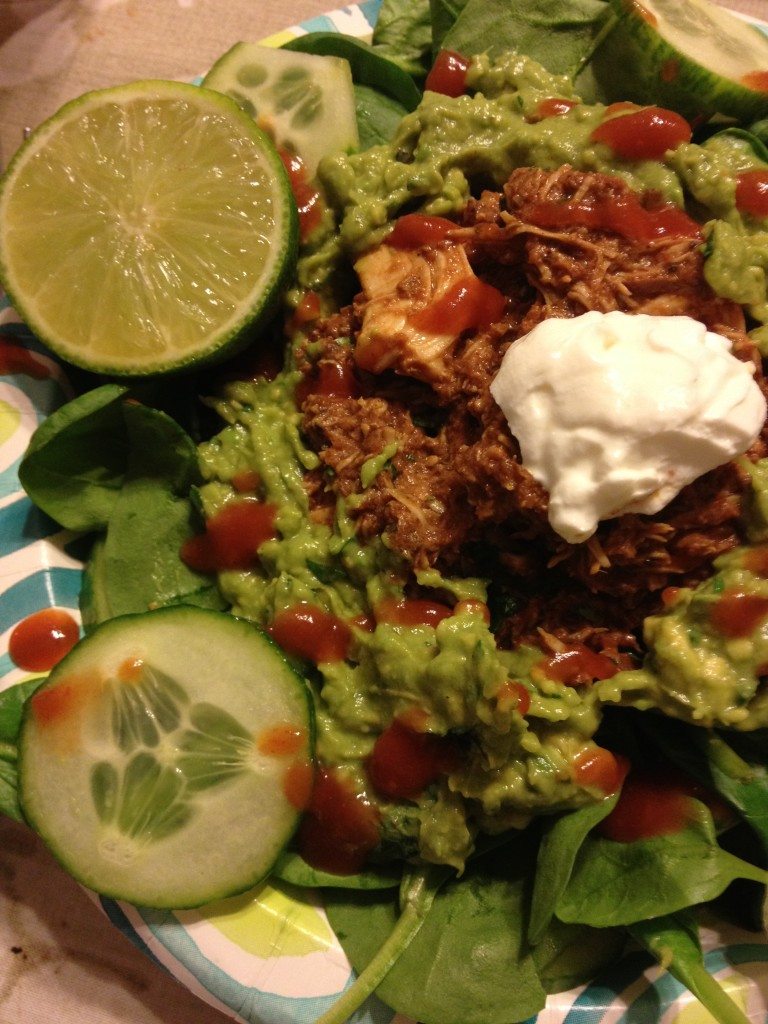 Getting to know you...
What do you wash your face with?
What's your favorite milkshake flavor?
What's your favorite Crock Pot recipe?