🙂

Good Morning, Minions!
This weekend was probably one of the *BEST* weekends of my entire life! We went to Raleigh for my sister-in-law's bachelorette weekend and it was fabulous!
Don't worry ladies who went with me...what happened in Raleigh stays in Raleigh, but I will show a few non incriminating pictures.
On Thursday I got my her did. I told them I was going for the lunch lady look 😉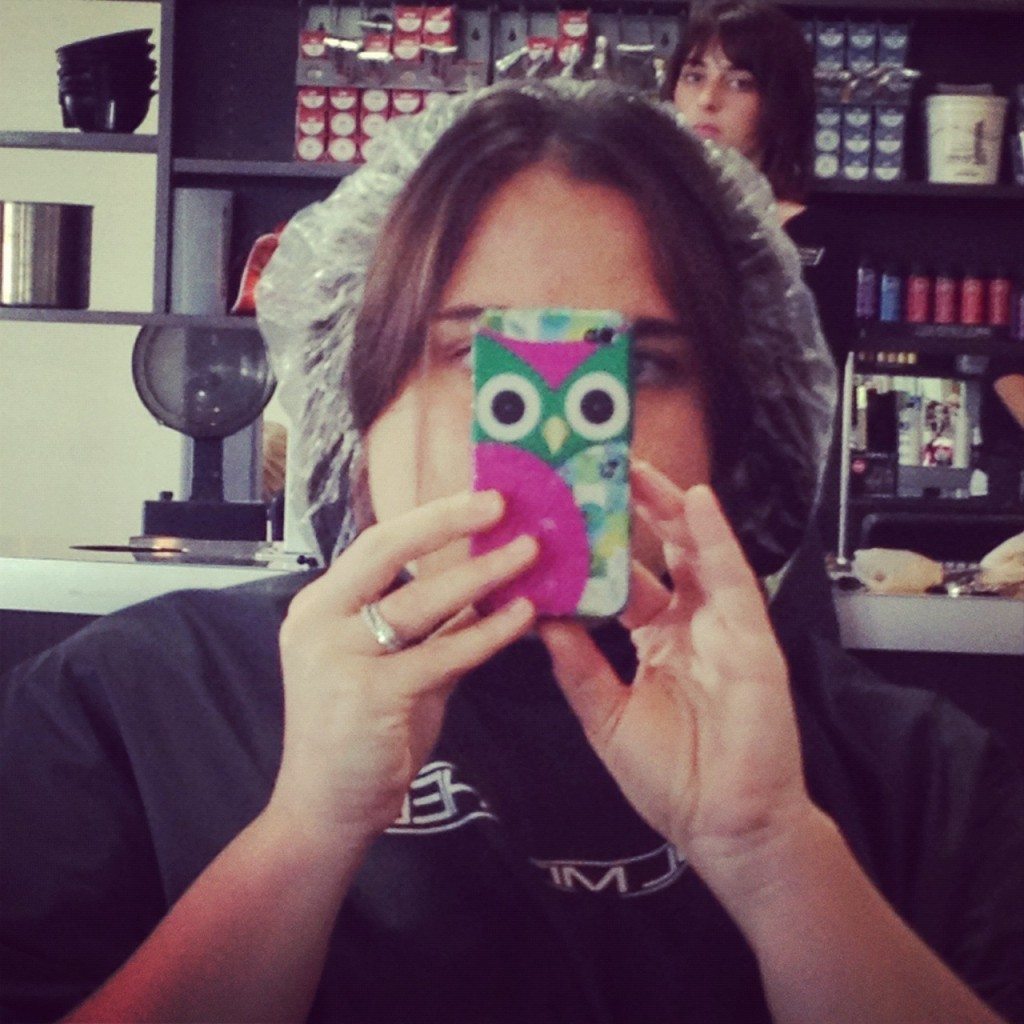 After they were done...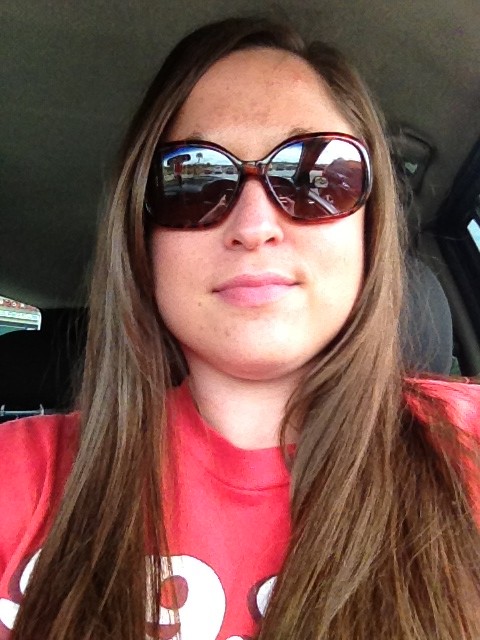 I went out to celebrate my winning of the TODAY's Home Chef Challenge (and my shout out on the show!) and sipped on a Dogfish Head Punkin' Ale (or four).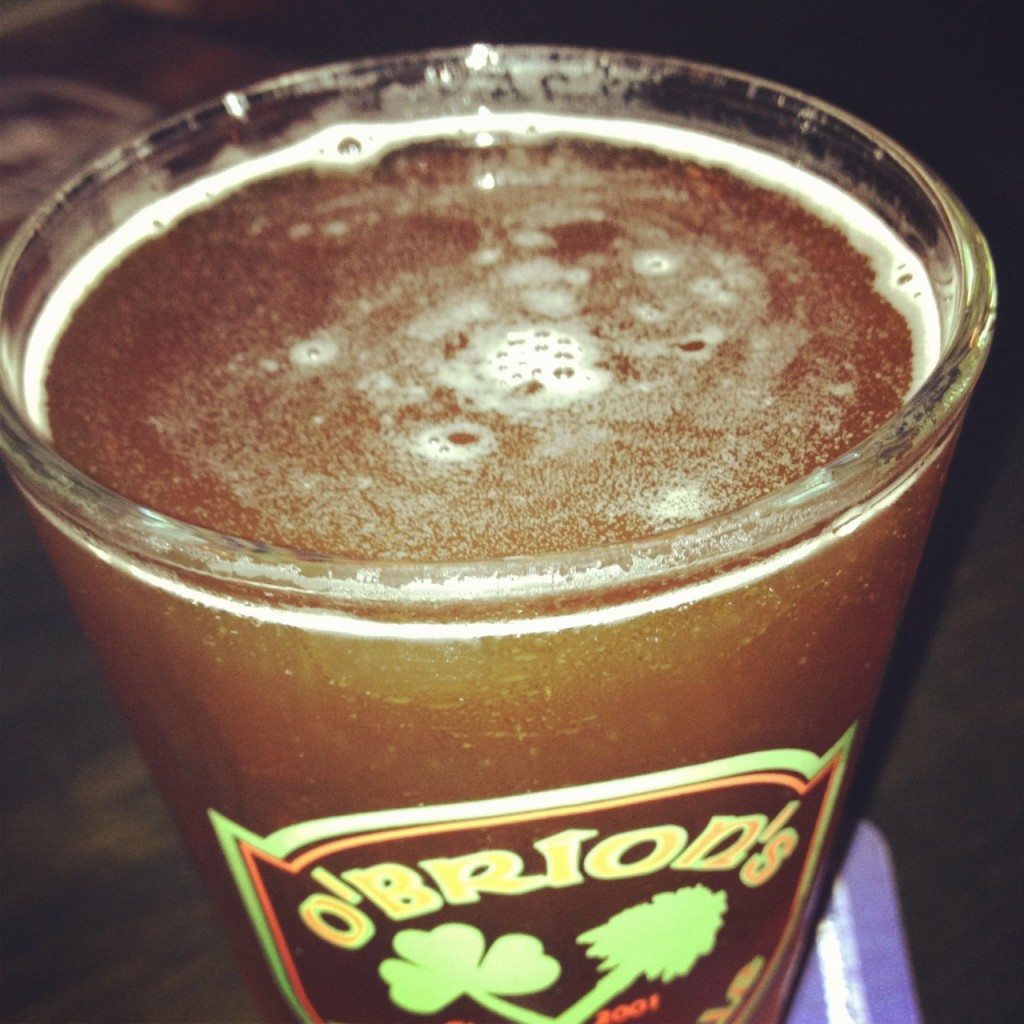 When we got to Raleigh, I gained a new friend when a girl I had never met before offered me a homemade pumpkin chocolate chip muffin. Clearly, we were going to be great friends!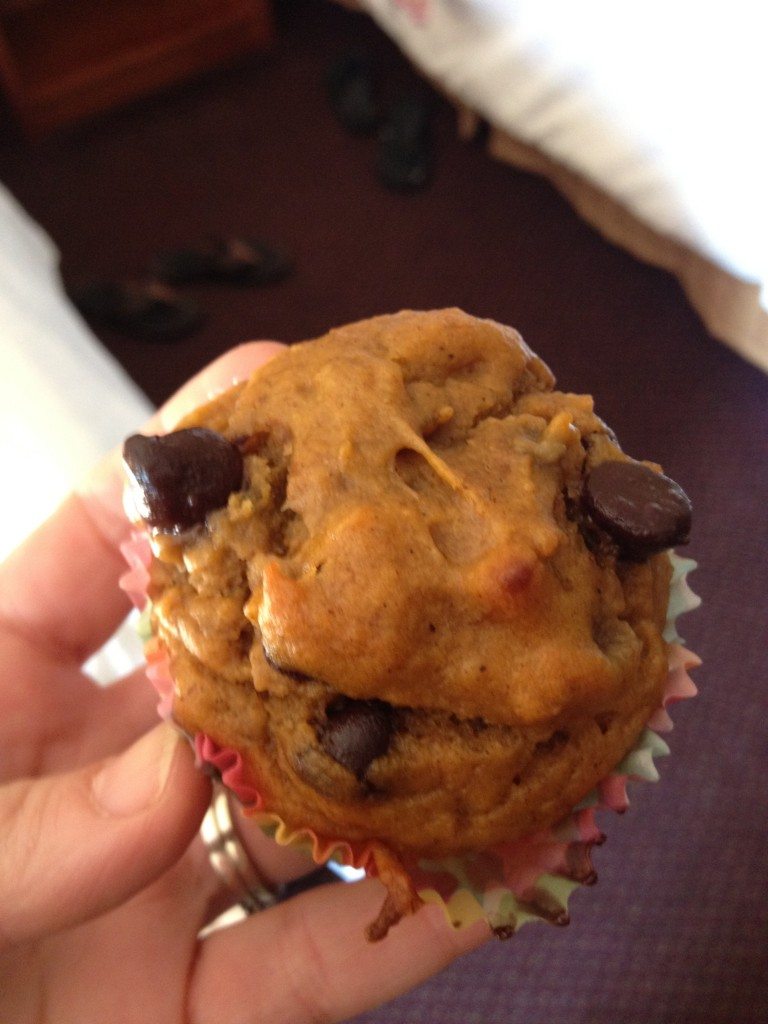 Our entire weekend was planned and we were even given a weekend itinerary! It was amazingly helpful. Thanks, A!!!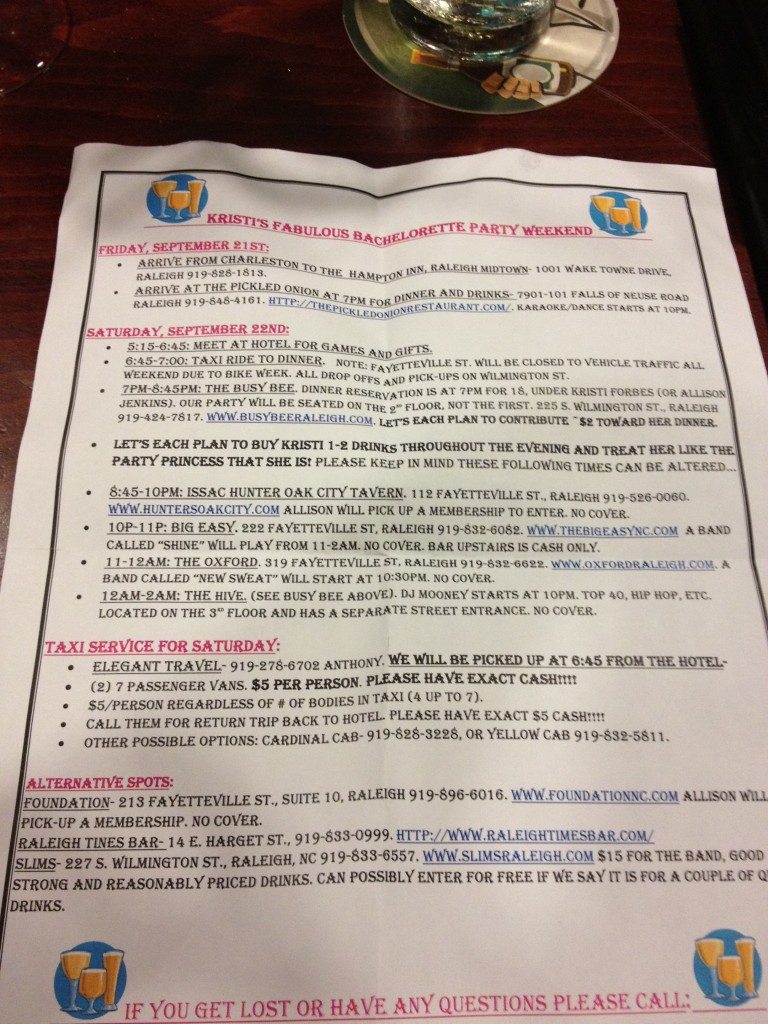 It also just so happened to be biker week and the street where we were was like one giant block party!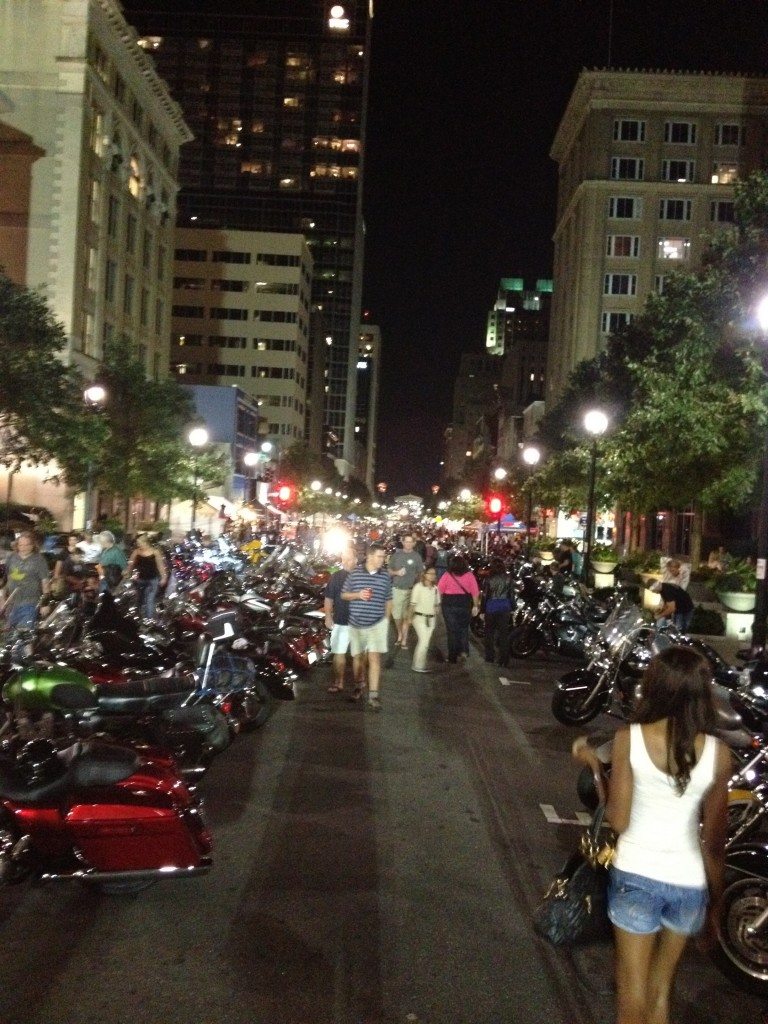 On Saturday night we had dinner at The Busy Bee Cafe, and it was awesome! I enjoyed everything I had. Like these mussels...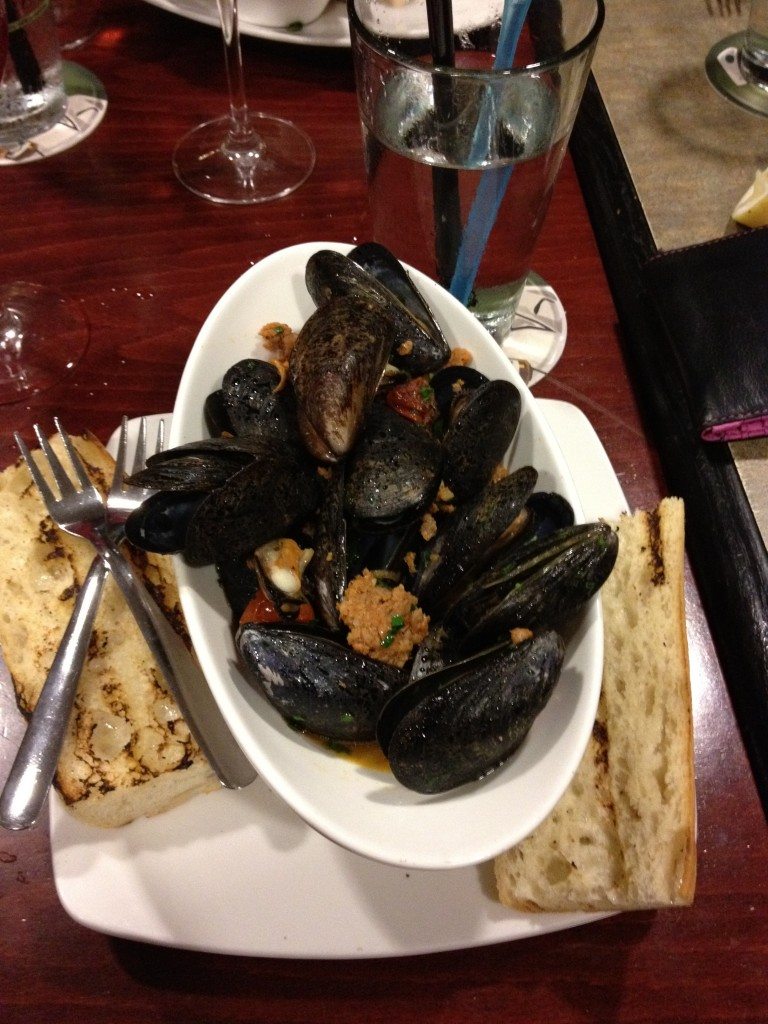 And their AH-MA-ZING blueberry sangria!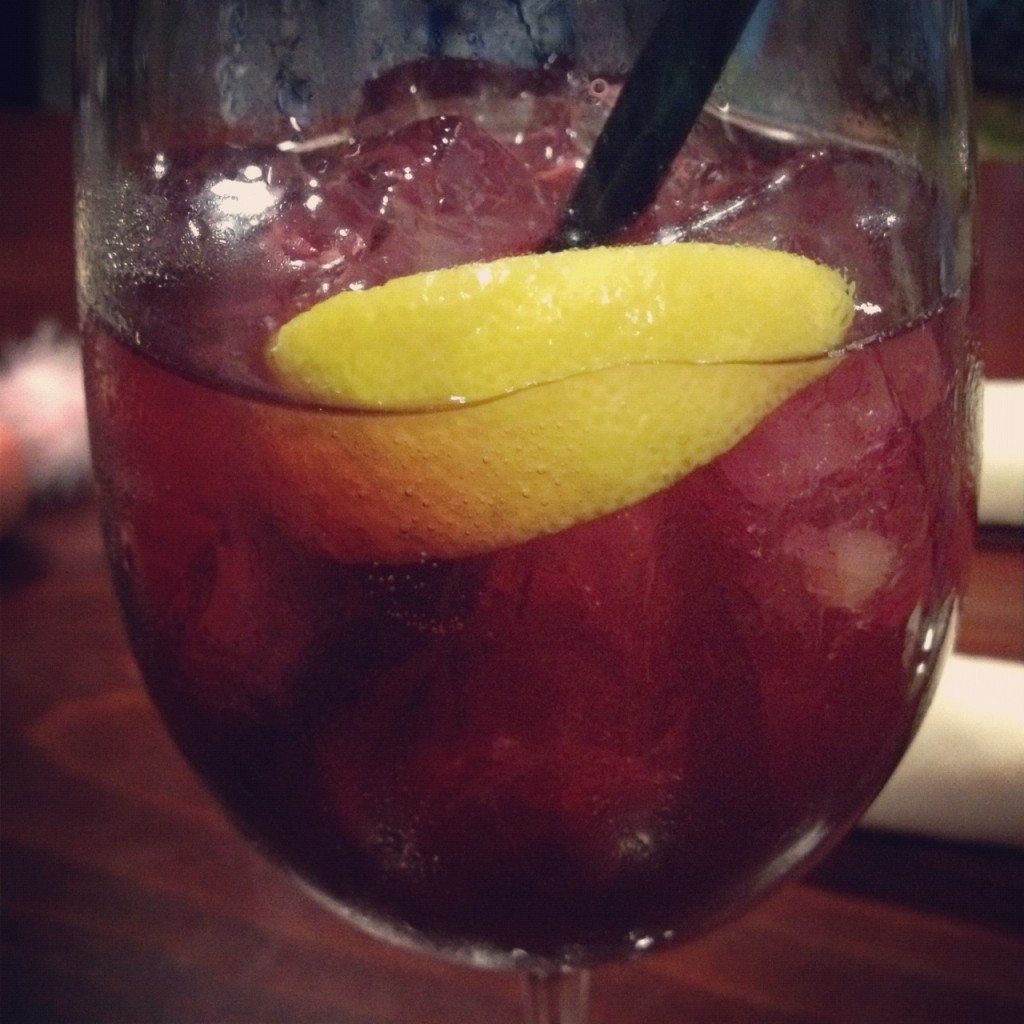 A few people got this gargantuan burger loaded with tater tots, sour cream, and cheese! It looked delish!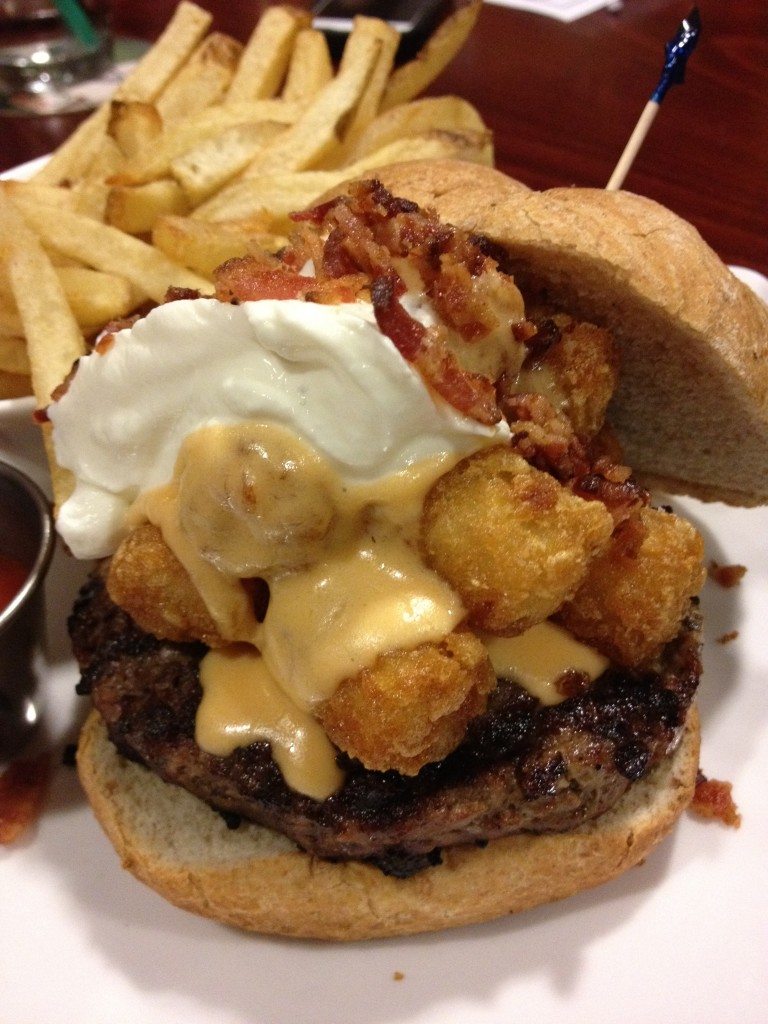 After that, a hoopla of fun & festive shenigans ensued, BUT when it comes to that my lips are sealed 😉
But this pic may give you a wee representation of how much fun we had 🙂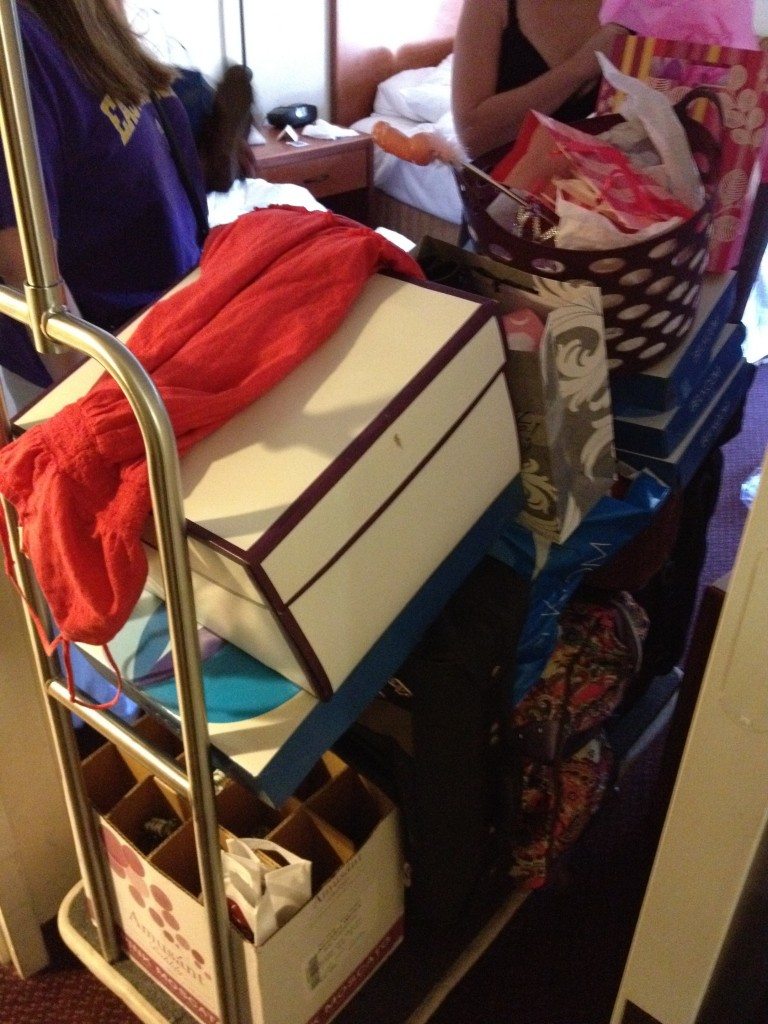 Getting to know you...
What is your favorite bachelorette memory?
Have you ever been to The Busy Bee Cafe?
Have you had Dogfish Head Pumpkin Ale?