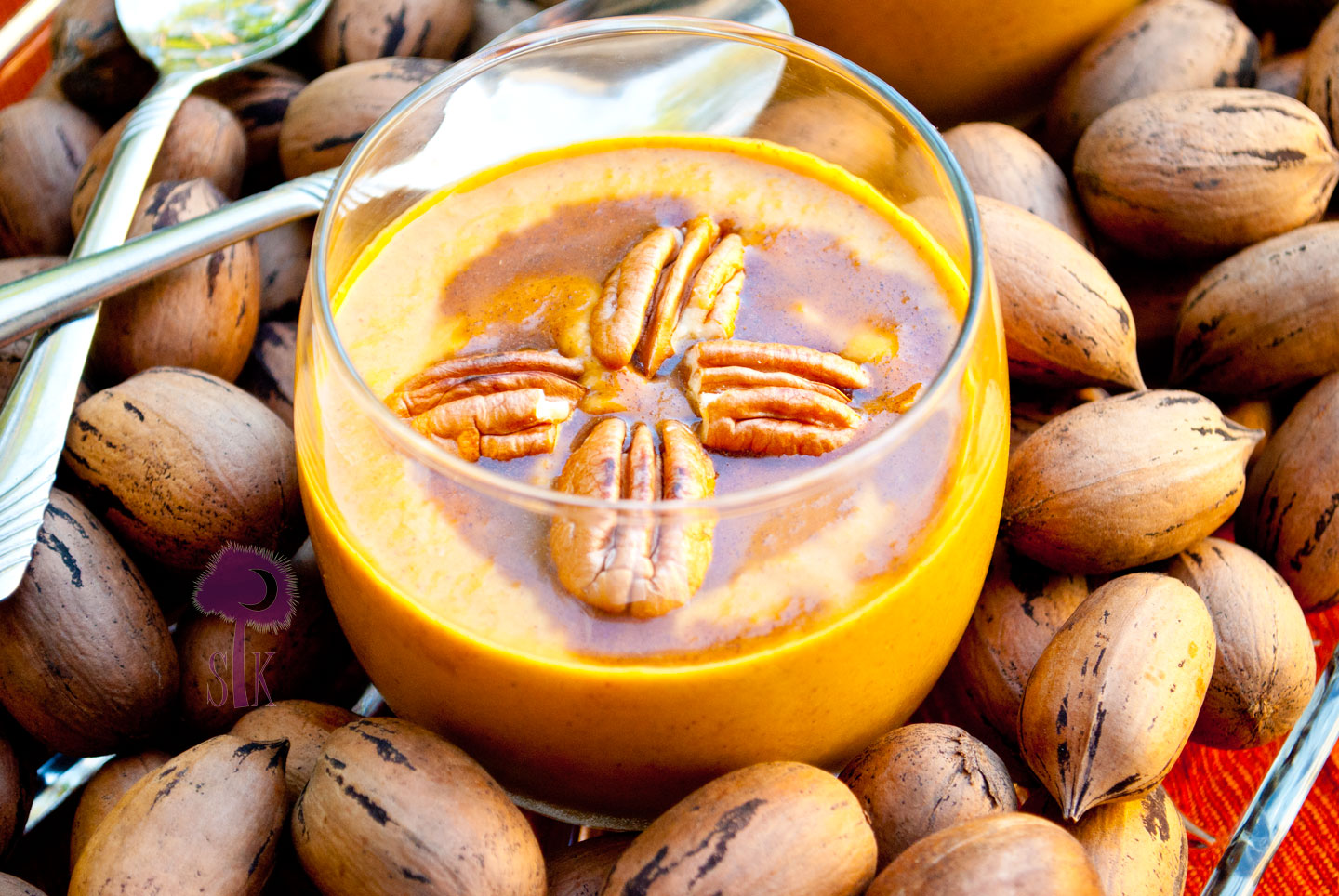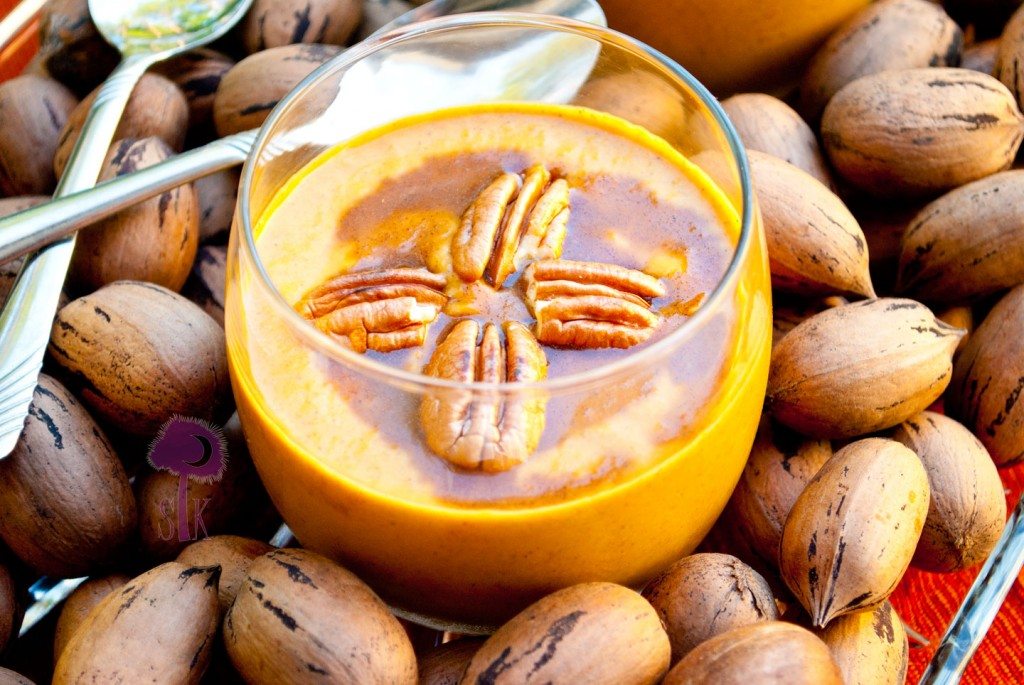 Ok, listen.
If you haven't figured it out by now (because you haven't liked my Facebook page or you aren't following me on Twitter or Pinterest yet...cough, cough) then you know that I am absolutely, irrevocably in love with pumpkin.
Like...I would seriously die without out.
And that's not me being a drama queen either.
Me being a drama queen would be more like...OMIGAAAAAAH why, oh, why can't Starbucks give me a never ending pumpkin spice latte flavored gobstopper that I can suck on while drinking Butterbeer and strolling around The Wizarding World of Harry Potter with a real live Hedwig on my shoulder on our way to ride on the Hogwart's Express because I have my acceptance letter in my back pocket all the while laughing the whole time because KStew didn't get hers and she has her ever present scowl on her face because she is so friggin' jealous that Cedric Diggory is still alive and I'm totally going to make out with him and cast a watching spell while doing it just so she can actually see it and there is nothing she can do about it because she's going to be stuck at home taking care of the snot nosed children of her married lover and then she'll know how it really feels to be screwed over and her facial expression will actually have some meaning?
Now THAT'S me being a drama queen 😉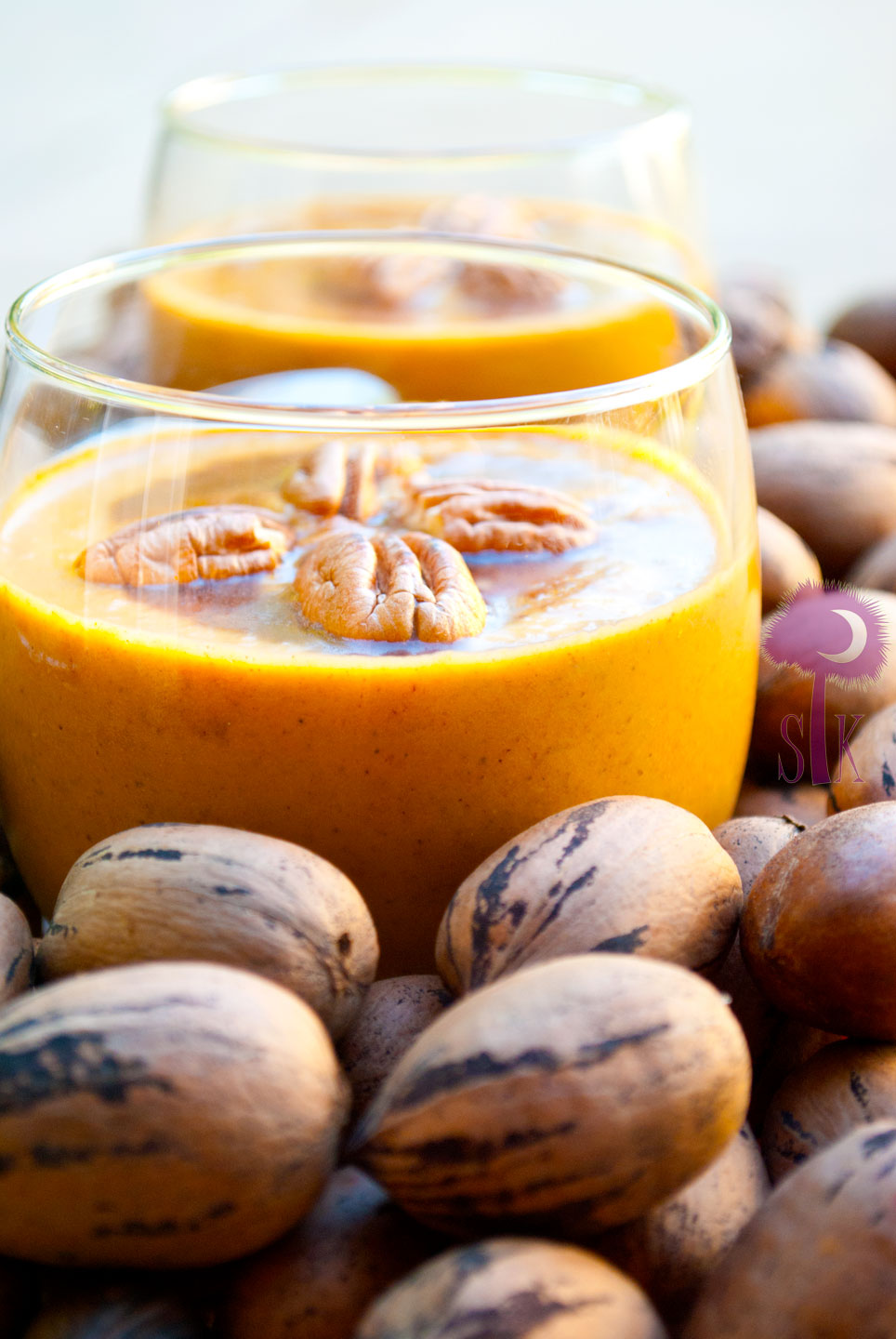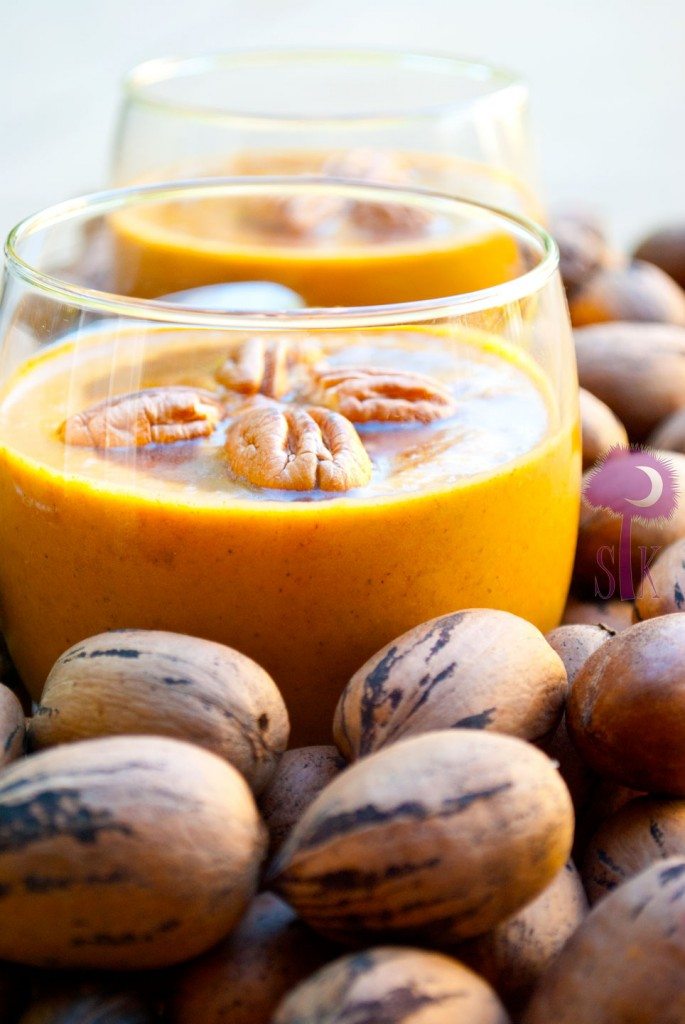 But, like really, I don't think you understand. I'm a total pumpkin-a-holic and I will absolutely go into straight up DT's if I don't get my pumpkin fix during the fall season. So, I highly, highly suggest that you steer clear of this blog in October if you aren't a pumpkin fan b/c it's already decided. The entire month will be dedicated to nothing but pumpkin, Harry Potter, and Halloween themed recipes.
Fair warning.
So, back to pumpkin.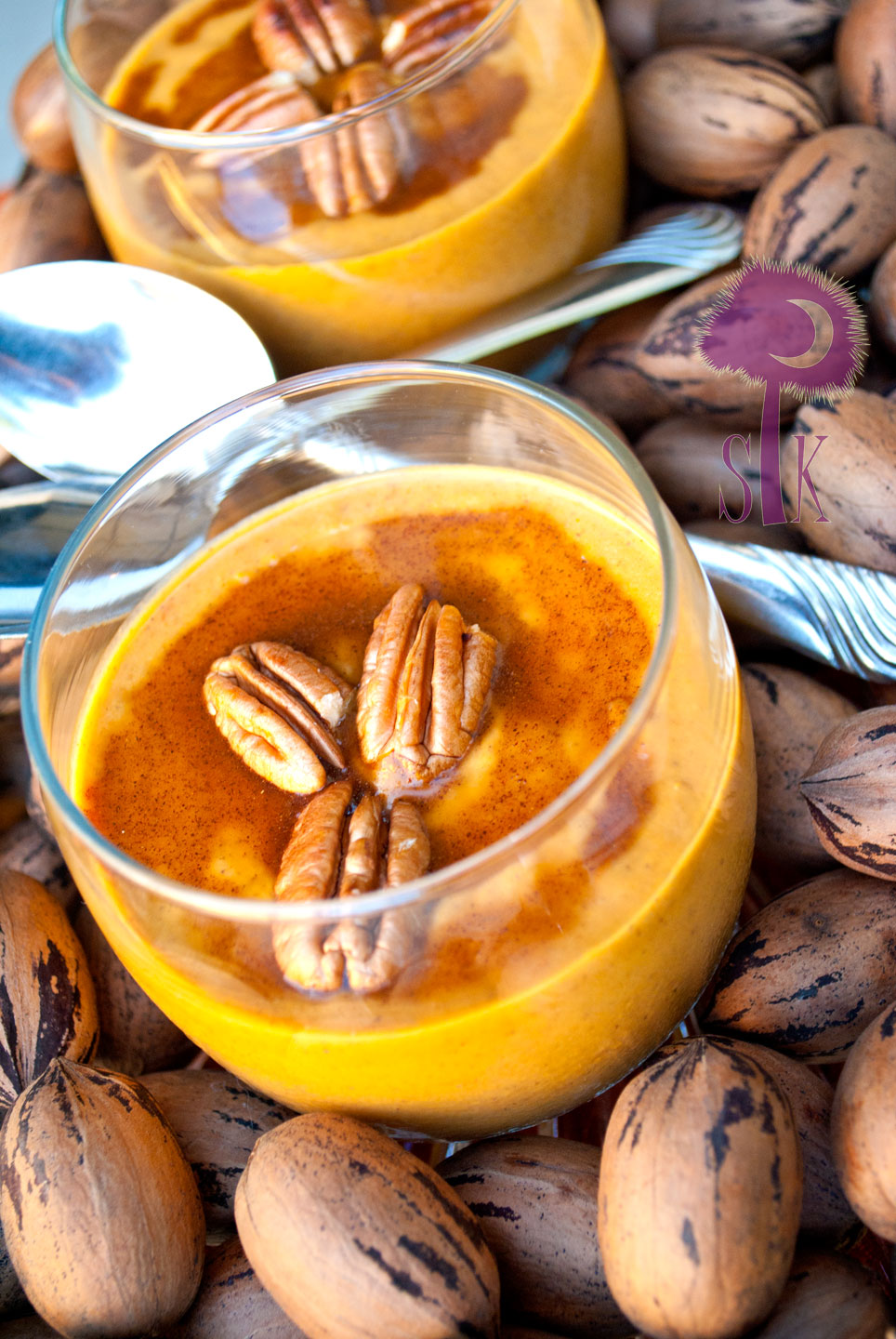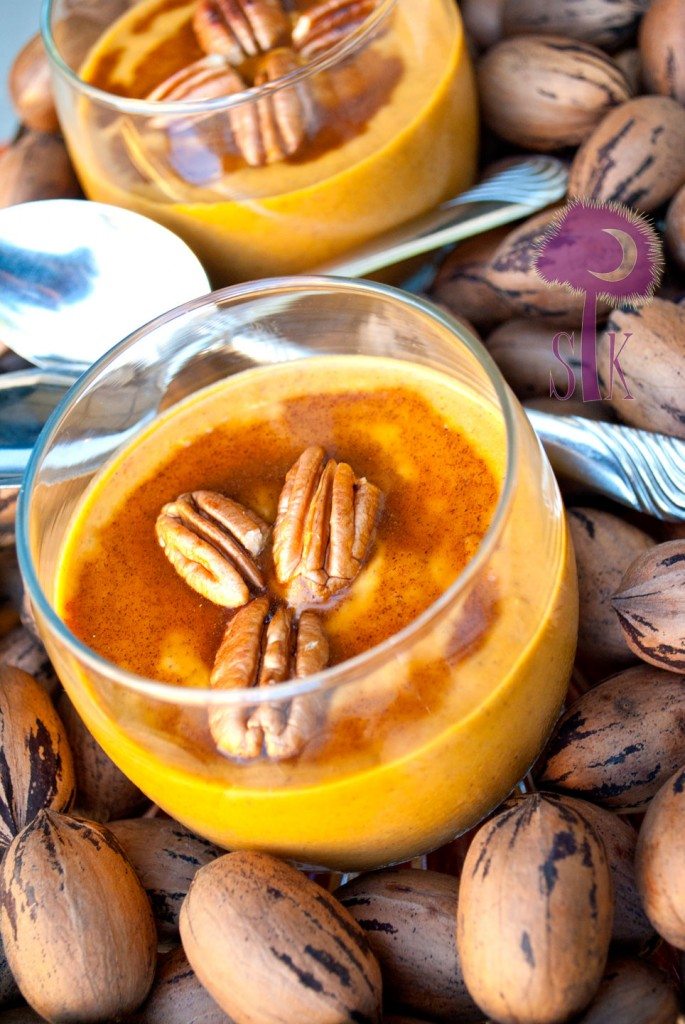 The junk practically flows through my veins.
So much so, I'm completely and utterly impatient, and I couldn't even wait until October before I posted a pumpkin recipe. I can smell the spice in the air, and that spice screams the season is almost here!
Squeeeeeeeeeeeeeeeeeeee!
If you know me personally, then you know that seasonal affective disorder affects me on a cellular level; however, my symptoms are the complete opposite from the norm...but only during the fall.
The moment I have my Mary Poppin's-esque Dick Van Dyke moment and I feel the breeze slightly shift through the trees, and I see the leaves gently shiver before they reach for their colorful cloaks because fall is on the way, my mood abruptly changes.
I stop being the whiney, know-it-all, always right gorilla bear of a wife, and I turn into the nice and chipper, always humming, annoyingly syrupy sweet southern belle my mother always wished me to be.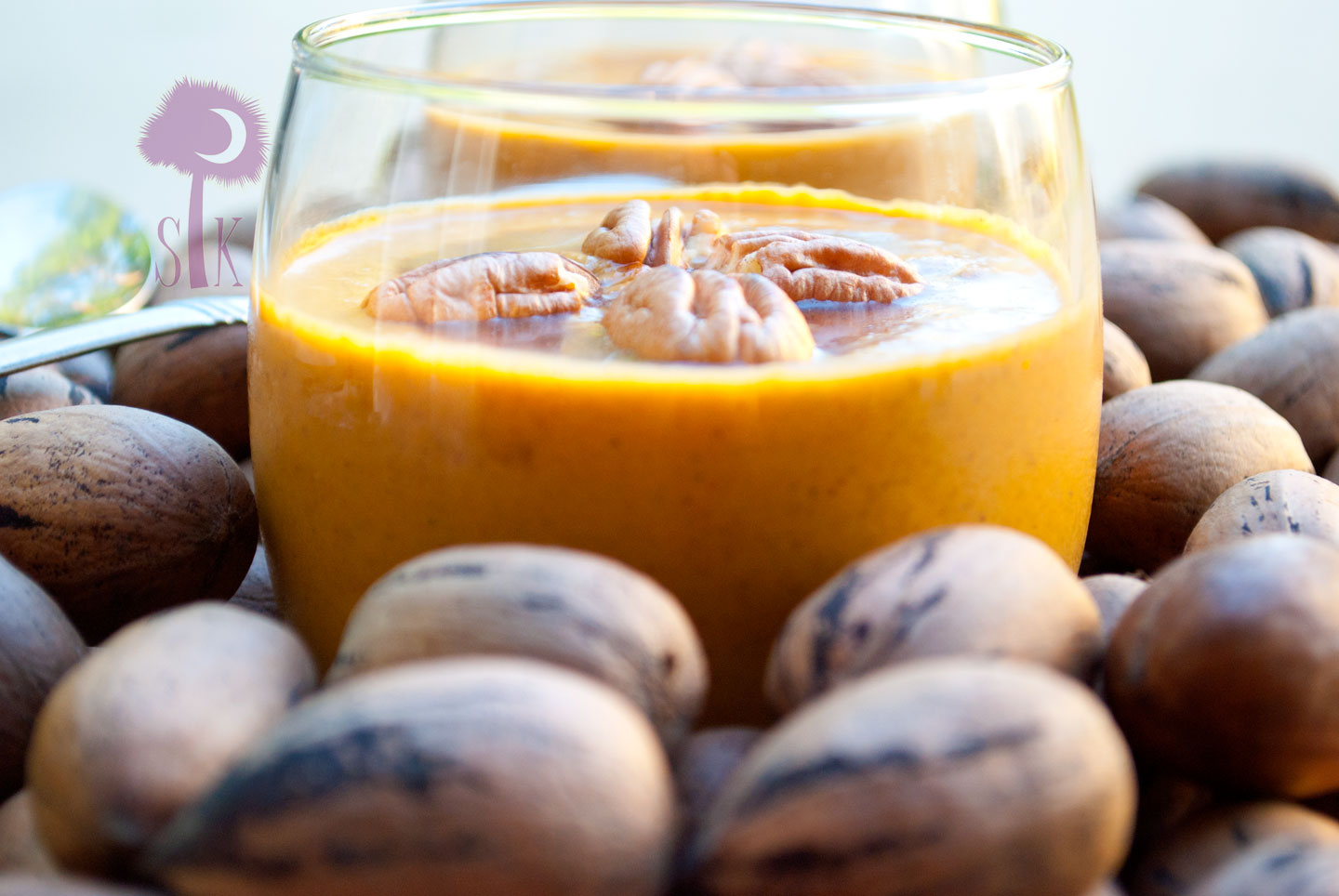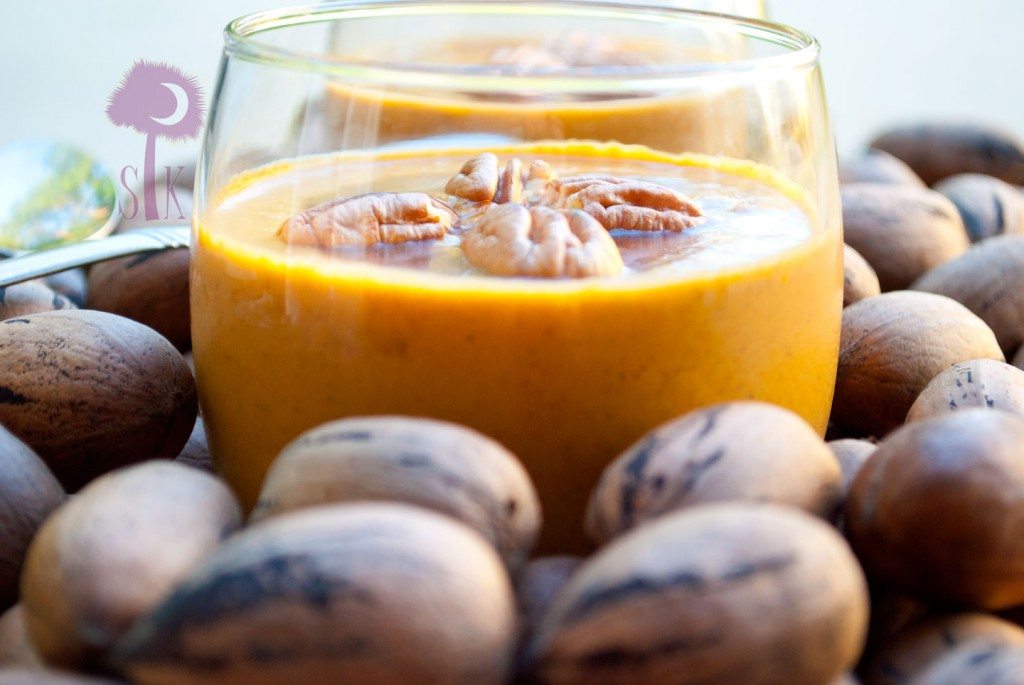 I live for pumpkin spice everything, apple cider, fall foliage, pumpkin carving, crackling fires, and cinnamon potpourri which is quite hilarious considering I live by the beach and we usually see no sign of fall whatsoever around these parts!
Luckily, I have a good imagination and can at least pretend that it's cold enough to wear my awesome owl leg warmers and snuggly fuzzy boots.
Last year it actually did get freezing flipping cold in October...and it only lasted a day...and that day just so happened to be our wedding day...oh, did I mention our entire wedding was planned to be outdoors?
Ugh, there will be more on that later.
So, back to pumpkin.
This recipe tastes just like pumpkin pie filling! It's so, so, so good! Also, if you actually have the patience to make it or you are super smart and keep canned coconut in your fridge, then you could top this recipe with homemade coconut cool whip! Angela from Oh She Glows posted an awesome tutorial on that recently. Lastly, (again you must have patience for this sort of thing) you could put this recipe in an ice cream maker and make pumpkin pie ice cream as well.
OMG! I love it, and after you try this delicious dessert (or breakfast or lunch or snack or dinner or all four...in one day) I bet you will too.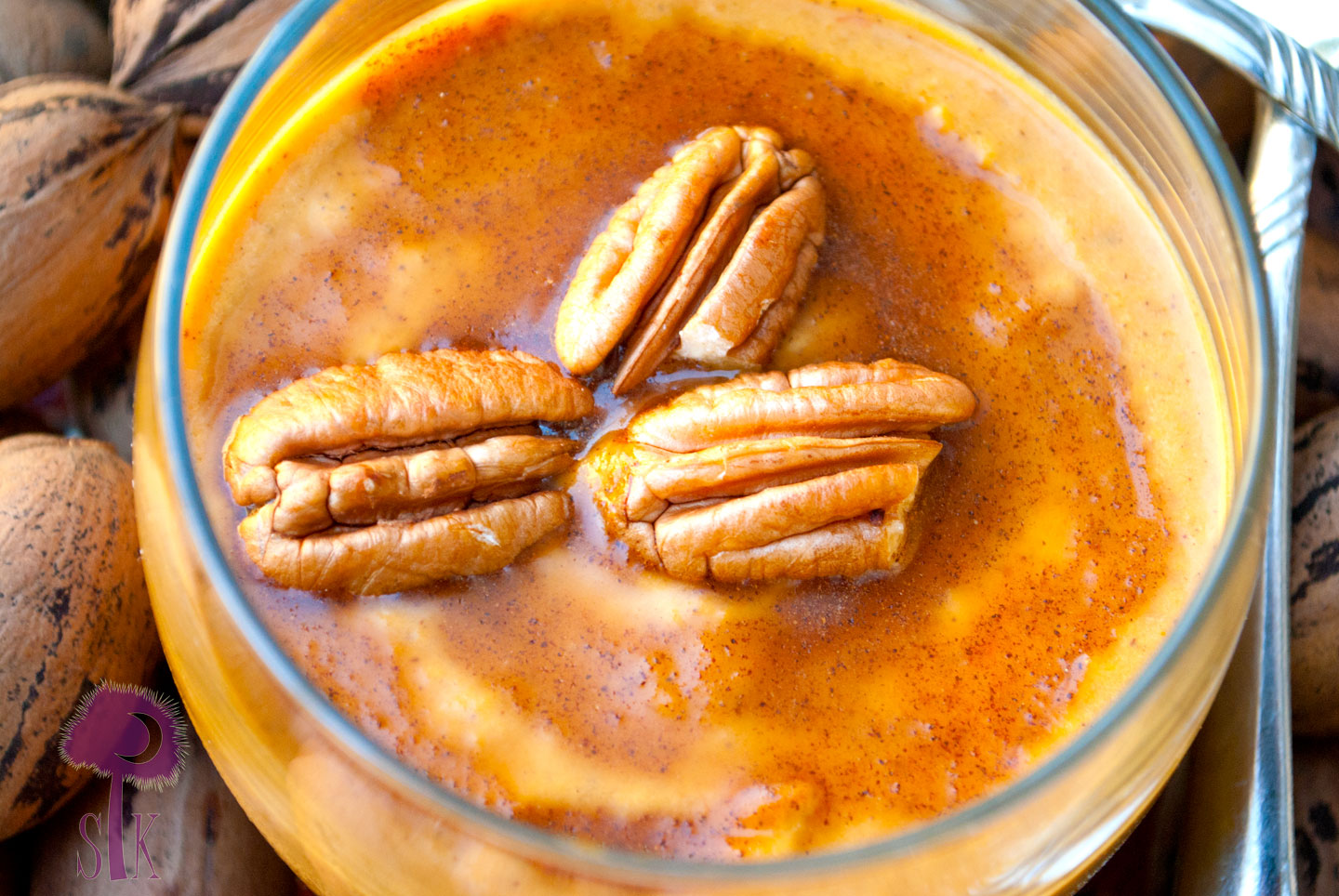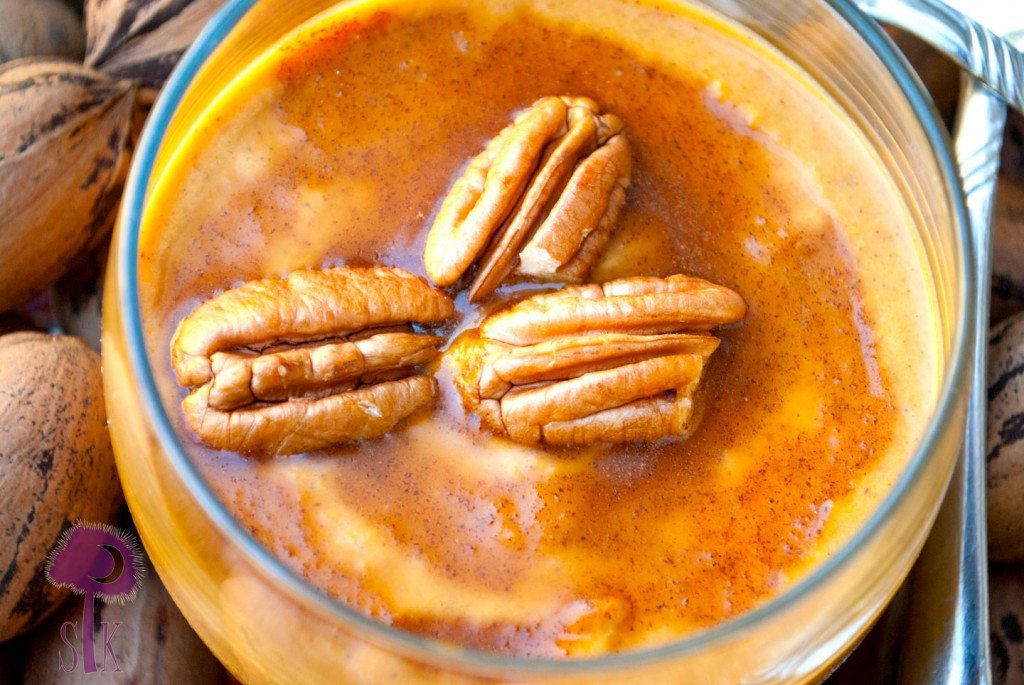 Getting to know you...
Are you a freak about a certain food?
What's your favorite Starbucks beverage?
Do you prefer pumpkin or sweet potato pie?
Note: This recipe was adapted from various paleo pumpkin ice cream recipes I found online. A lot of them had the same ingredients with different measurements, so I'm not exactly sure who to give the credit too. So, if this is a variation of your original recipe, please let me know so I can give you a shout out. Thanks! Oh, another note, keep in mind that Paleo recipes aren't necessarily low calorie recipes, BUT the calories you are consuming are incredibly good for you and are not the same as eating a bag full of doritos that has the same caloric value. FYI!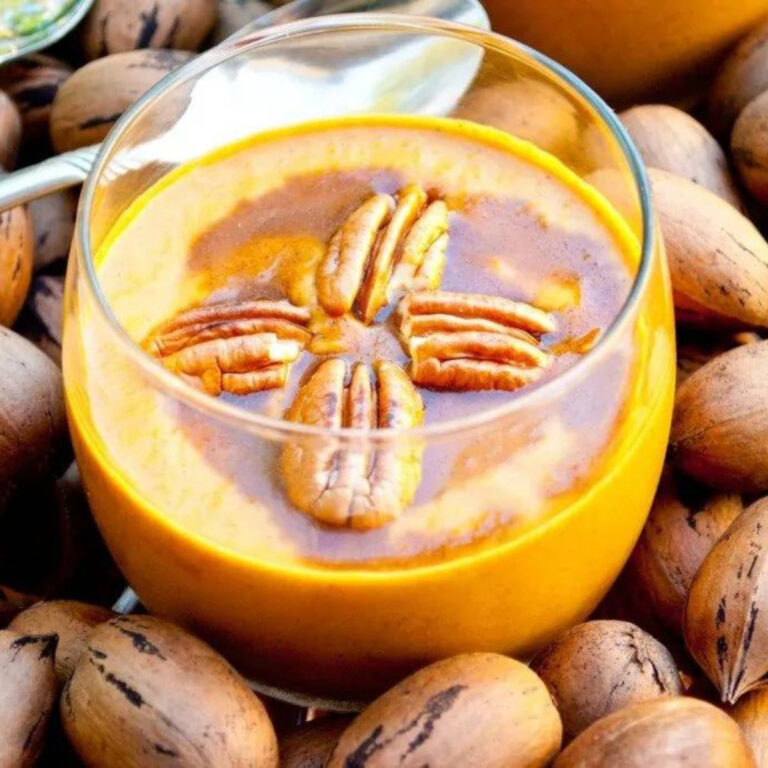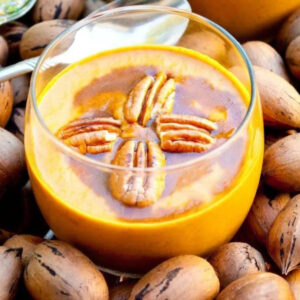 Practically Paleo Pecan Pumpkin Pie Pudding
Wholesome organic ingredients are combined to create a recipe that replicates the essence of pumpkin pie filling
Print
Rate
Ingredients
¼

raw whole pecans

shelled

1

can organic

full-fat coconut milk

1

can organic pumpkin puree

2 ½

teaspoon

Pumpkin Pie Spice

2

teaspoon

cinnamon

3

tablespoon

+ 2 tablespoon all natural maple syrup or organic agave nectar

separated

vegan coconut cool whip

optional
Instructions
In a dry pan, roast pecan over medium low heat until the aromas are released and they turn slightly darker in color. Let cool completely.

In a large bowl, whisk together coconut milk, pumpkin, pumpkin spice, syrup, and sea salt until well combined. Add additional spice and salt if needed. In a separate bowl, combine 2 tablespoon syrup plus 2 teaspoon cinnamon until well combined.

Chop half of the pecans and place in the bottom of four separate cups or bowls, then top with pumpkin mixture, then top with cinnamon mixture.

Wrap with plastic wrap, and refrigerate for a minimum of 1 hour.

Once set, remove plastic wrap, top with remaining pecans, and serve.

Enjoy!
Notes
*WWpts and WWpts+= 5 pts per serving*
Nutrition
Serving:
1
g
|
Calories:
228
kcal
|
Carbohydrates:
22
g
|
Protein:
4
g
|
Fat:
12
g
|
Fiber:
10
g