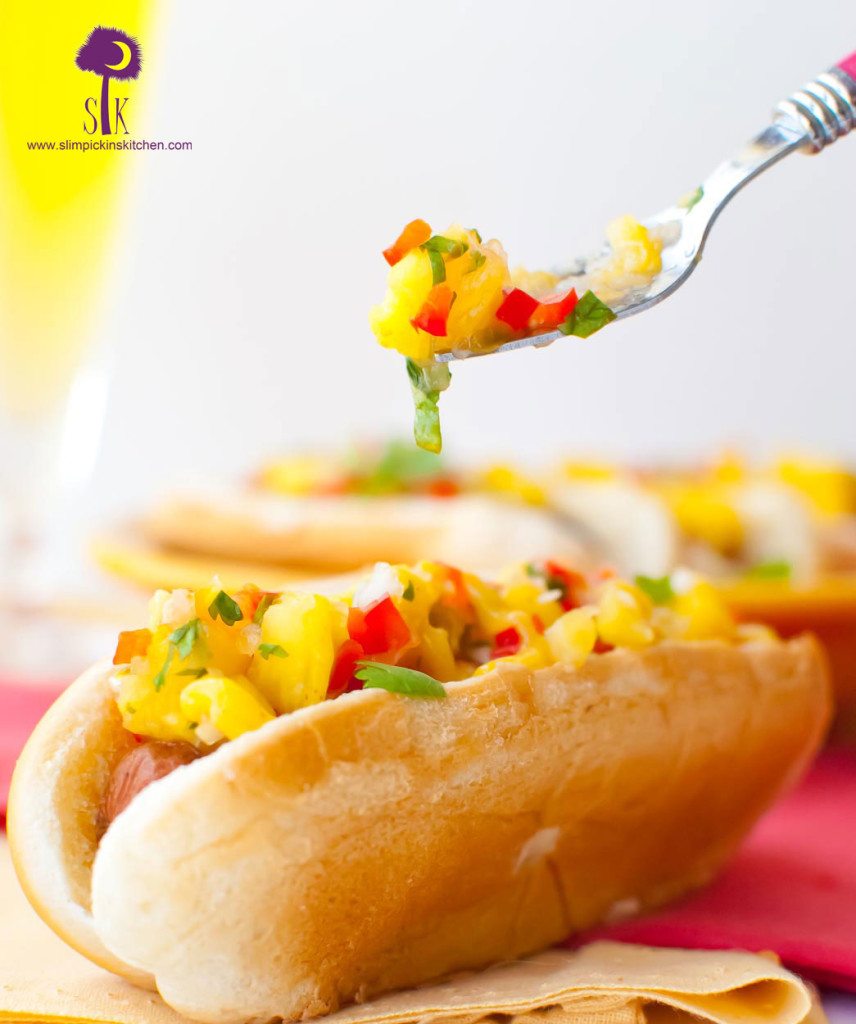 I would pay one billion dollars to be soaking up the sun in Hawaii right now.
When I think about snorkeling with sea turtles, squishing my toes in the sands of the North Shore, or sipping on Mai Tai's in Maui I always want to pack my bags and start scouring get-me-to-Hawaii-stat.com as fast as I can possibly manage.
But, alas, we're broke so I must settle for a kiddie pool and a water hose and one of these tropical chicken sausage dogs stuffed in me face.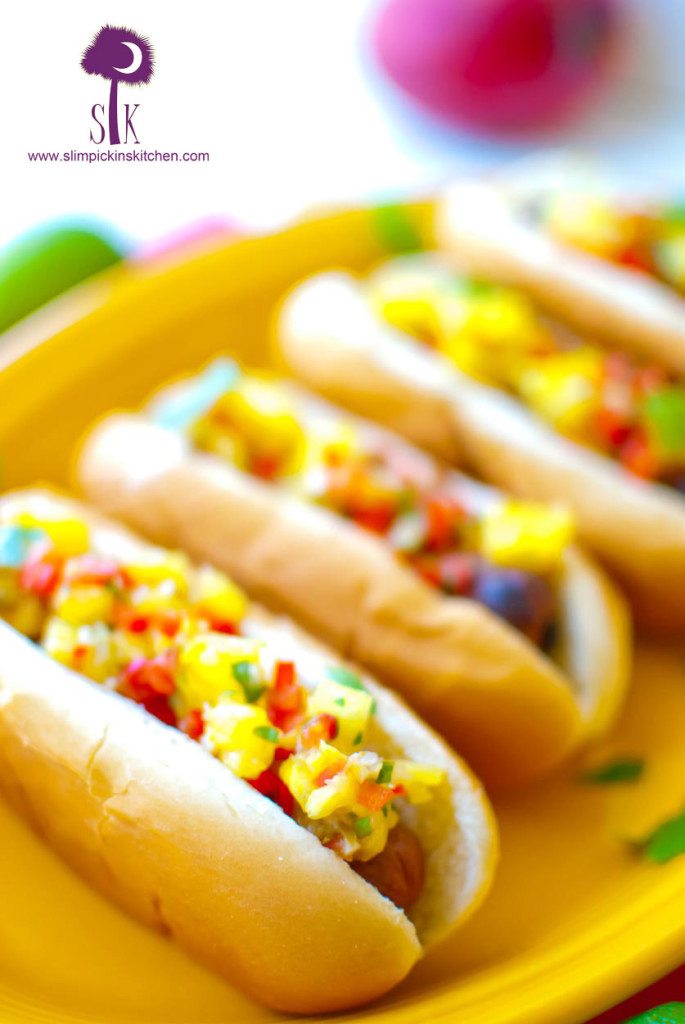 Let me tell y'all something...these gourmet hot dogs taste exactly how Hawaii smells.
It's like you're biting into a juicy pineapple straight off the Dole plantation and frolicking in a field of fresh mangoes tucked away in a remote location on the incredible island of paradise.
If you haven't been to Hawaii yet I highly recommend that you get to planning your trip ASAP. The hubs and I honeymooned there for two weeks, and it was one of my favorite vacations of all time. Our travel agent, Nancy at Journeys to Hawaii, was incredible and took care of every aspect of the trip. Give her a call and tell her I sent you if you're serious about going there for vacay one day.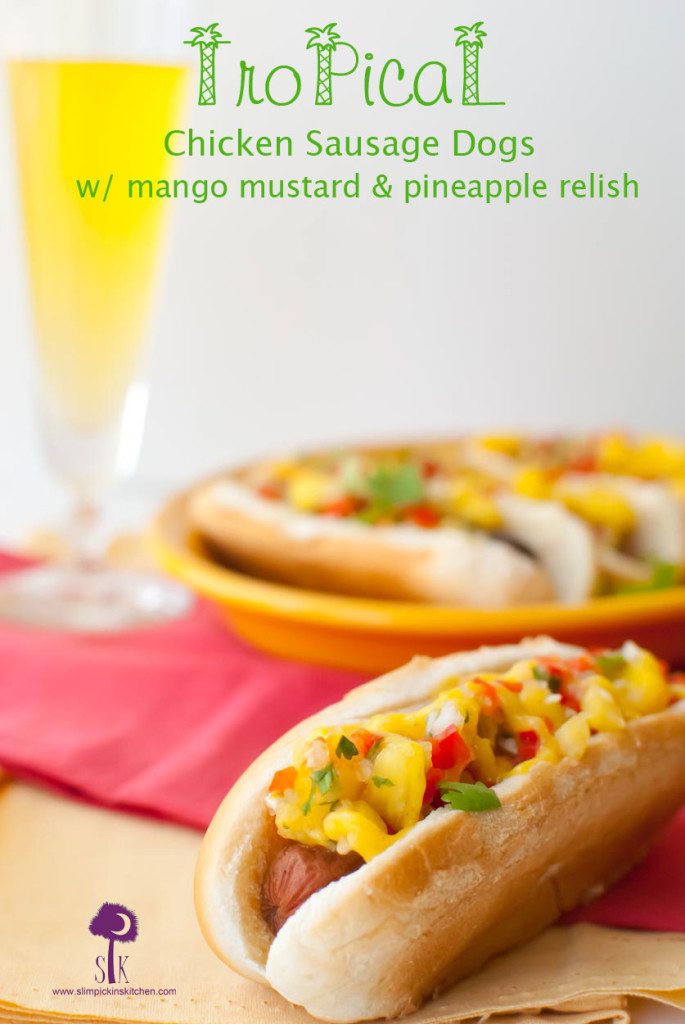 You know the hubs and I almost didn't even go to Hawaii on our honeymoon? Our original plan was to go to the Greek Isles, which is a huge dream of mine, but after weeks of trying to plan the trip it started to become more work rather than relaxing so we opted to go to Hawaii instead.
Best.decision.ever.
Besides everything about the islands being amazeballs, the best part about Hawaii was the food. I did tons of research, and we ended up going to restaurants that had been featured on Triple D and Anthony Bourdain.
These chicken sausage dogs are my version of a Hawaiian hot dog lunch we had while we were there.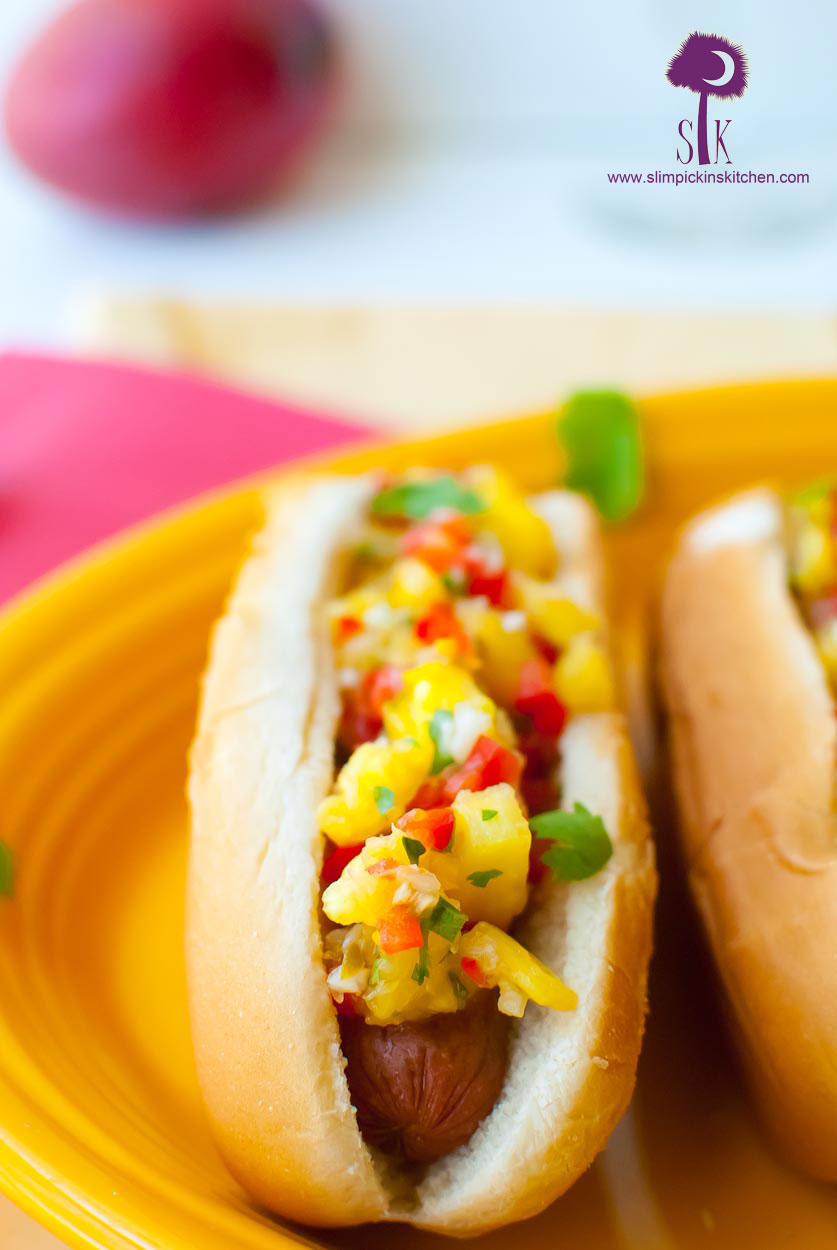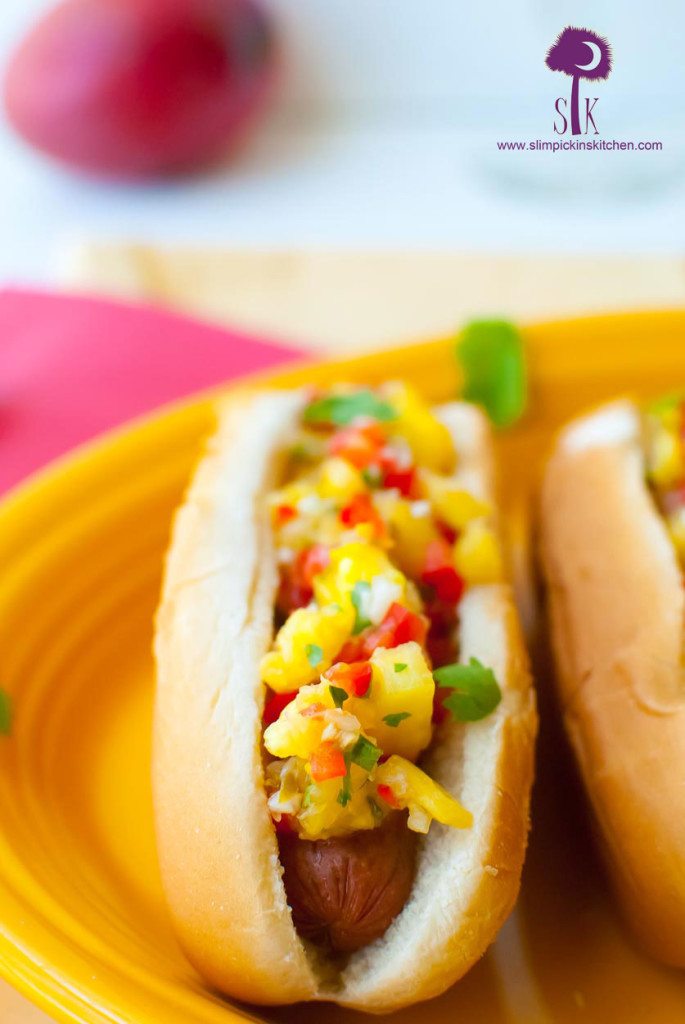 Bursting with juicy fresh fruit, spicy jalapenos, sweet bell peppers, and my oh-so-good-it'll-make-you-wanna-slap-yo-mama mango mustard you'll never want to eat a standard, boring old hot dog ever again.
Wash it down with a toasted coconut colada or a pineapple upside down cake daiquiri, and you'll be as close to Hawaii as you can possibly get without spending a small fortune.
Alo-ha.
"📖 Recipe"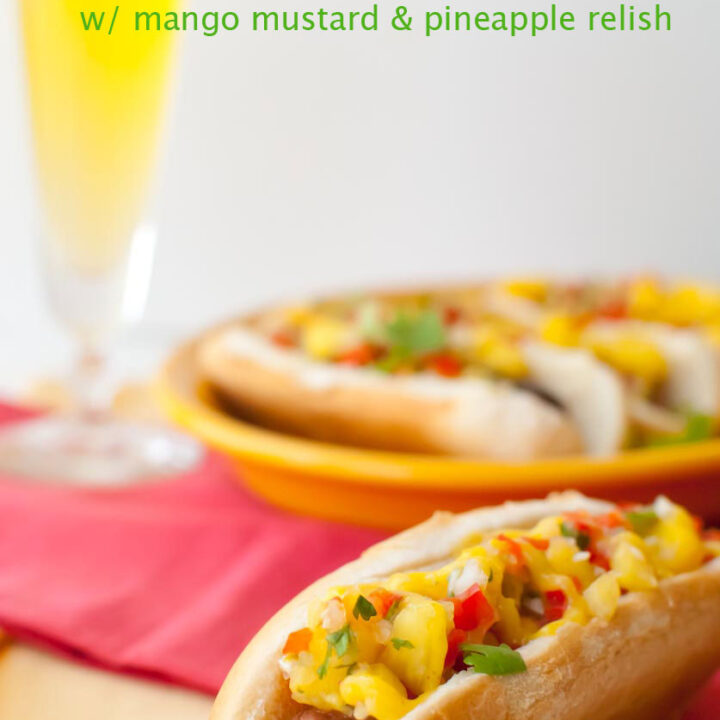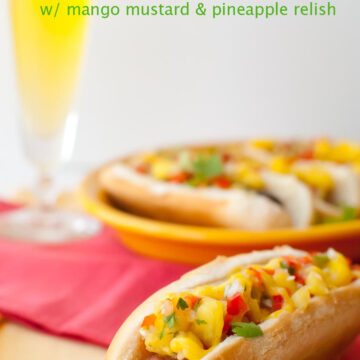 Ingredients
For the Chicken Sausage Dogs:
4

chicken sausage dogs

4

warmed

or grilled! hot dog bakery buns

Fresh Pineapple Relish

Mango Mustard
For the Fresh Pineapple Relish:
1

cup

fresh pineapple

chopped

2

tablespoon

minced onion

1

clove

garlic

minced

½

red bell pepper

minced

zest and juice of one small lime

1

tablespoon

pickled jalapenos

minced

1

tablespoon

pickled jalapeno juice

more or less to taste

2

tablespoon

chopped fresh cilantro
Instructions
For the Fresh Pineapple Relish:
Combine all ingredients in a bowl and refrigerate until ready to serve (the longer it sits, the better it gets).
For the Chicken Sausage Dogs:
Grill or pan fry the sausage dogs according to package directions.

Add the sausage to a bun, top with fresh pineapple relish and mango mustard.

Enjoy!