🙂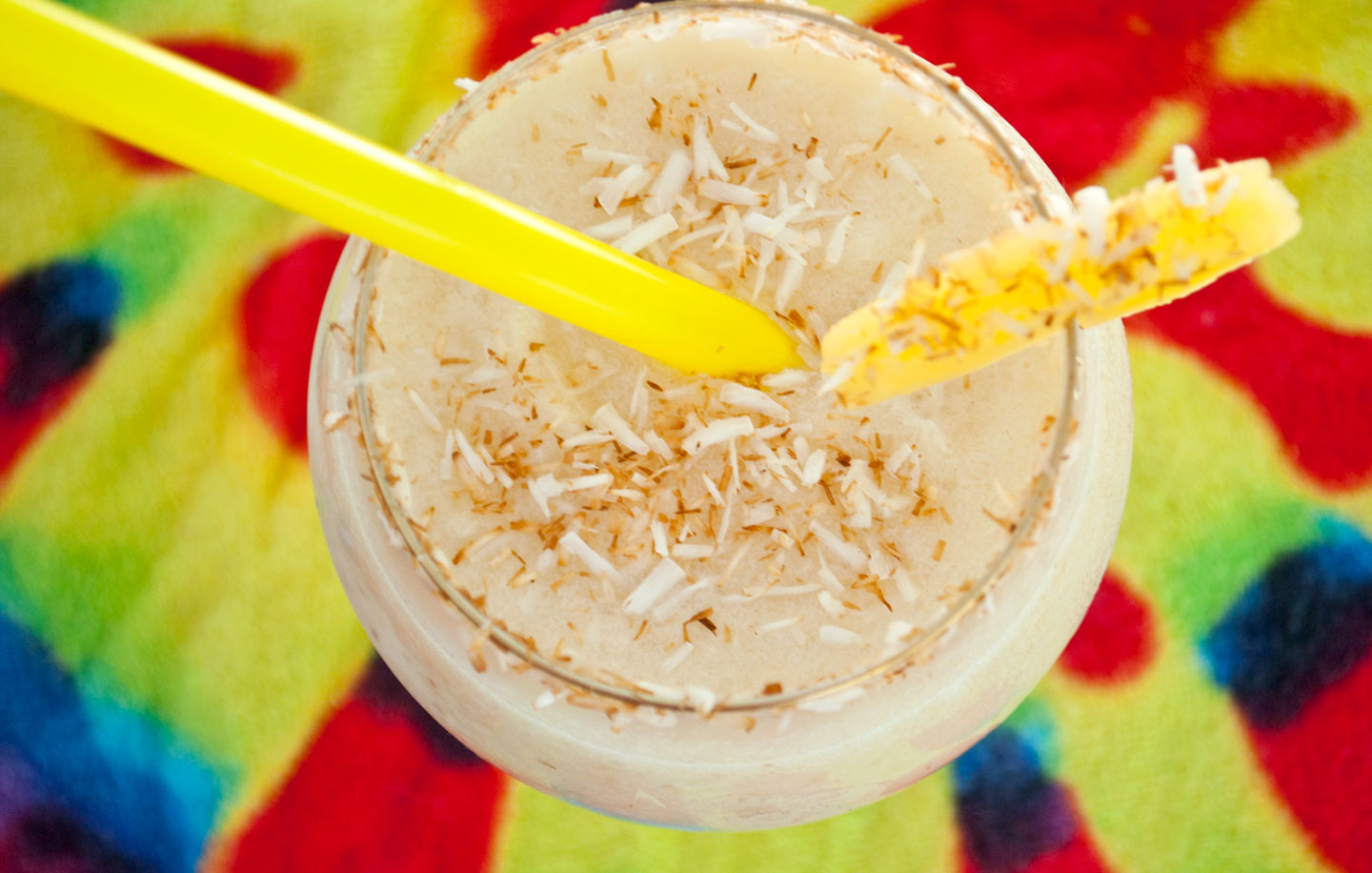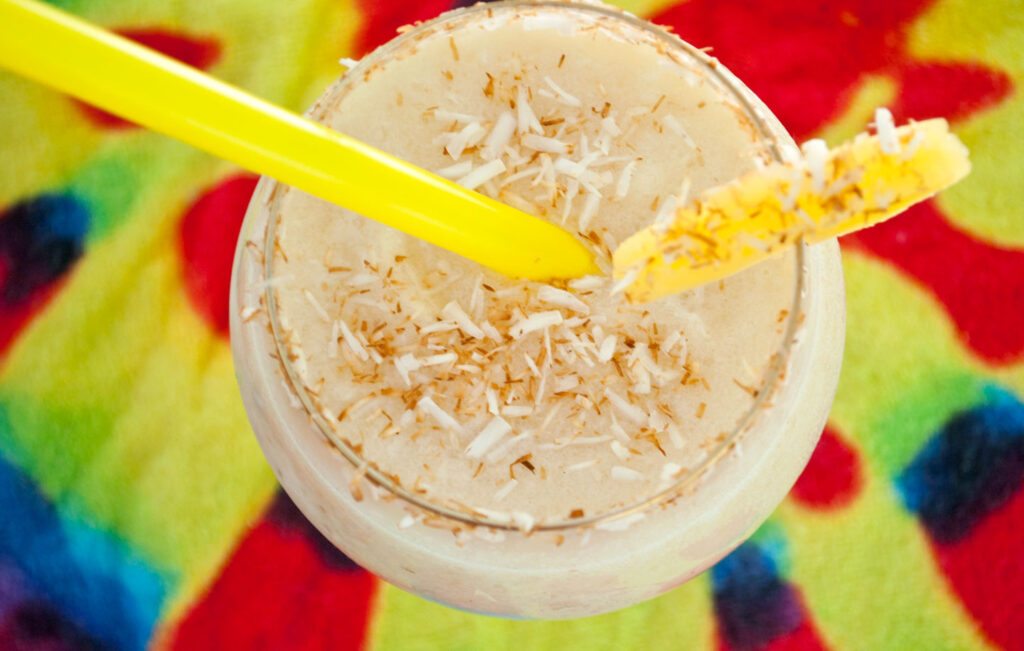 I would bathe in a vat of coconut milk on a daily basis if I could afford it.
Sigh.
Seriously...is having enough money to stock pile giant drums of liquid coconut in my kitchen so I can have it to use as I see fit really too much to ask?
*Hhmmmp*
I don't think it's too much to ask, but I'm sure a certain someone (who I live with, who constantly snores if he is lying on his back, and who is so frugal it makes me want to pull my hair out) I won't mention would probably think so.
🙁
Good thing for me, today's Sassy Hour cocktail at least makes me feel that way.
Rich...and creamy?!? (Eeek!)...perhaps not :/
But rich...yes...very rich.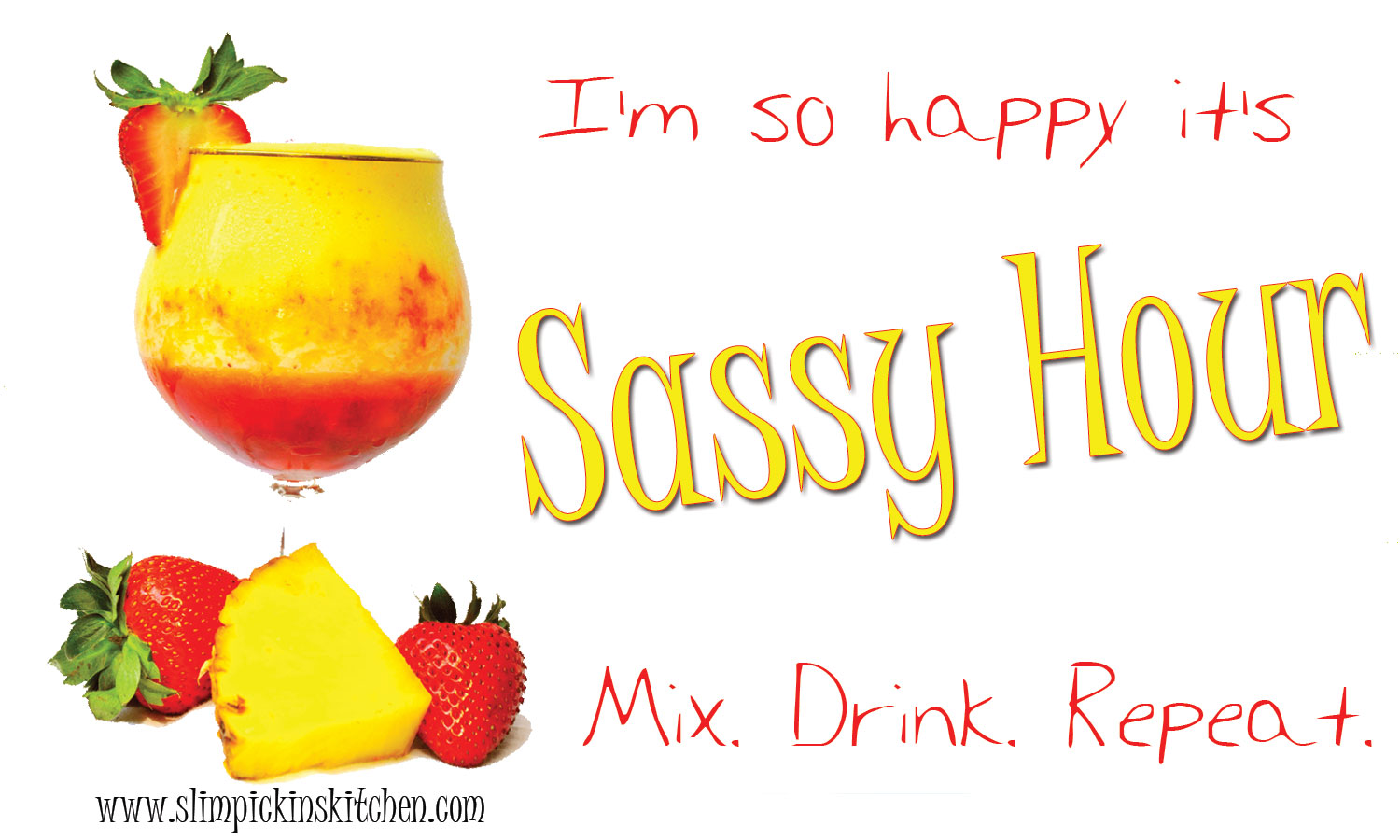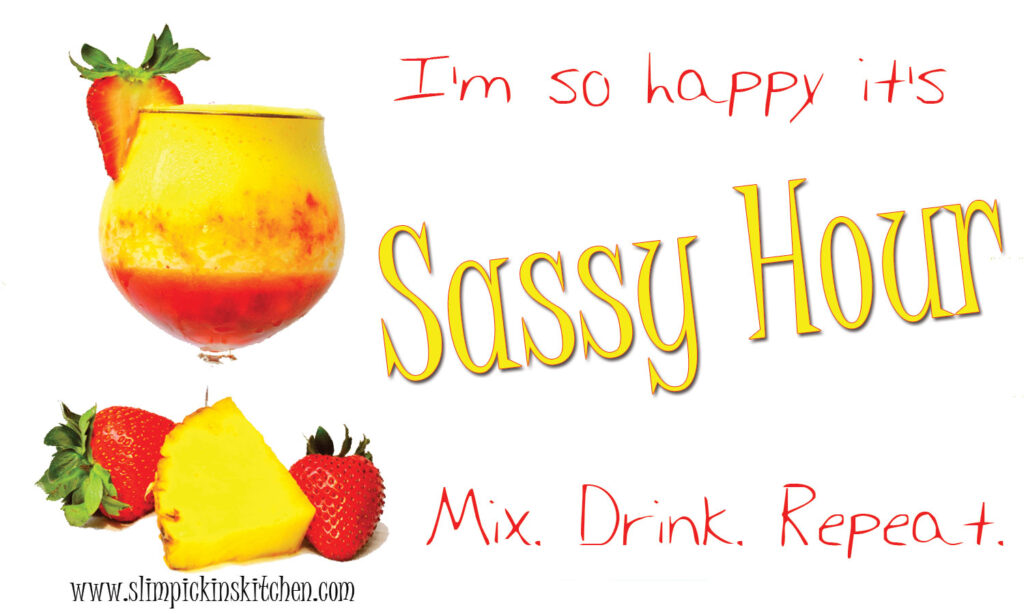 Like one sip instantly takes me back to lying on the sweet, sandy beaches of Cabo listening to the roaring waves of the Sea of Cortez as it crashes against the shoreline and races up to the tips of my toes.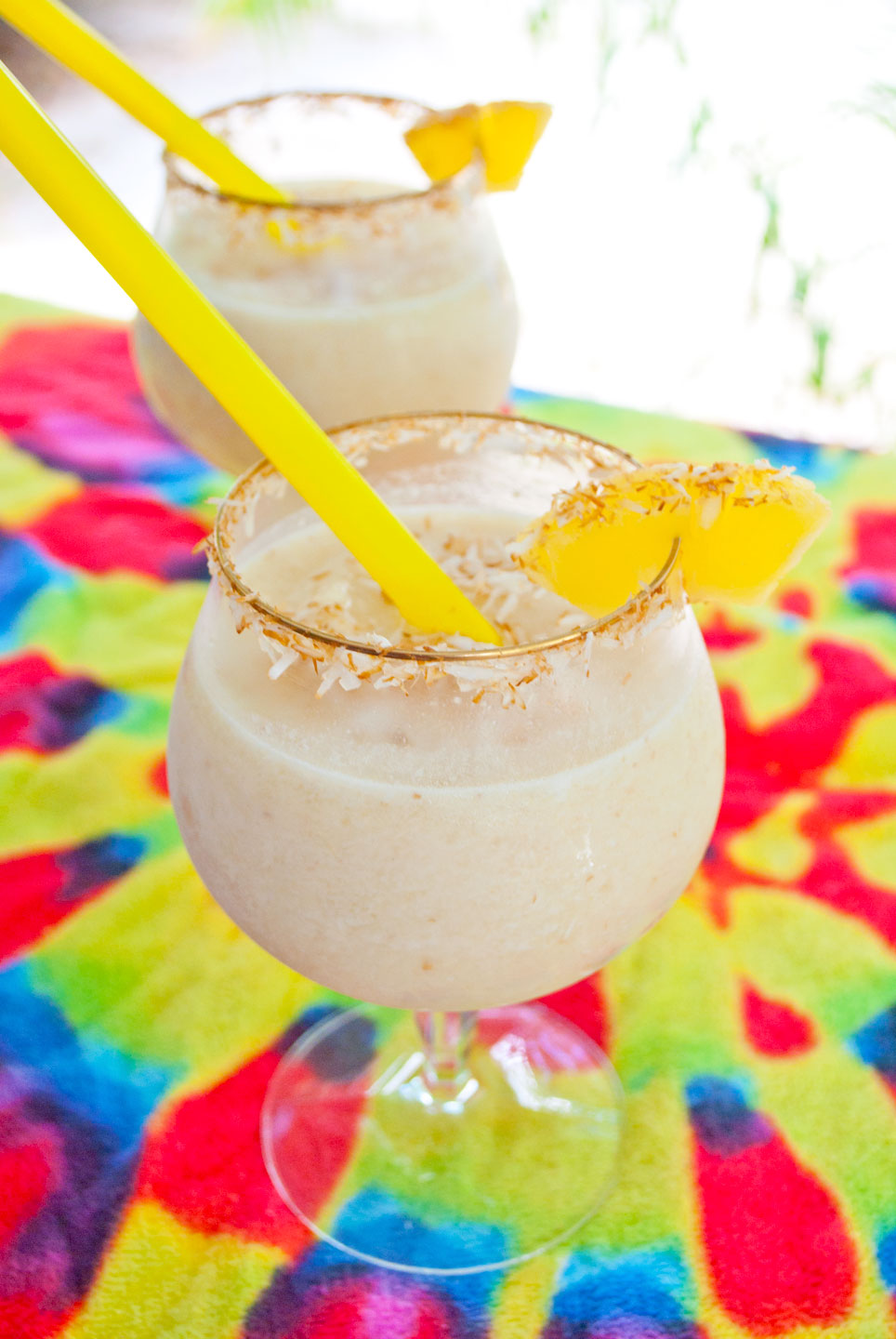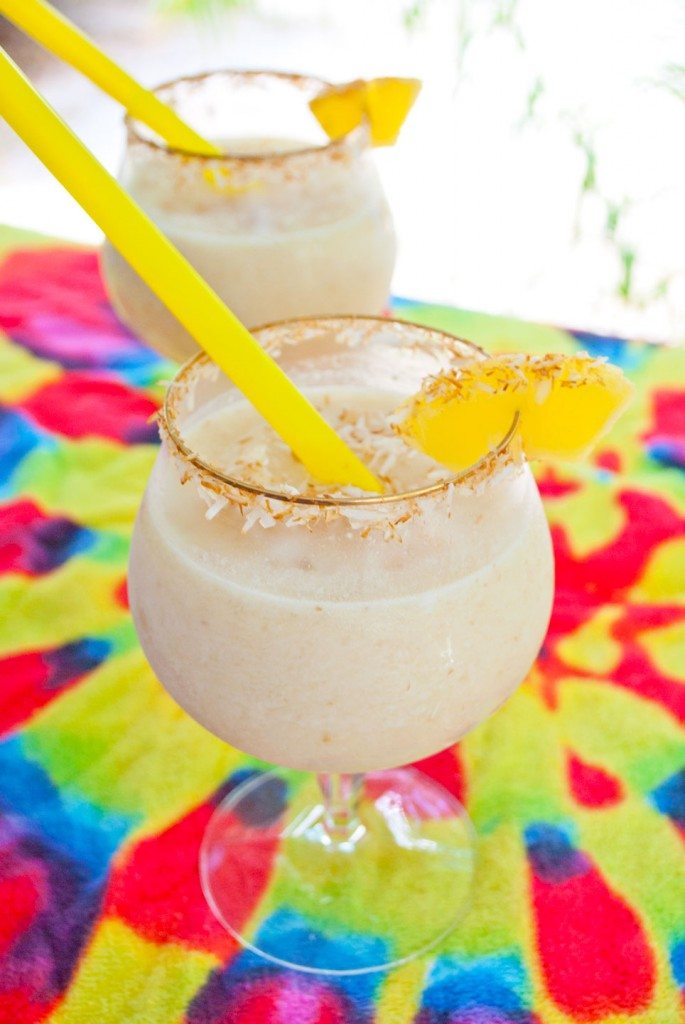 And LC and Lo are chatting away about how Kristin danced on the bar and started making out with Sam to make Steven jealous...and oh, wait...now I'm thinking about Laguna Beach...
Hmmm...maybe I should try that again...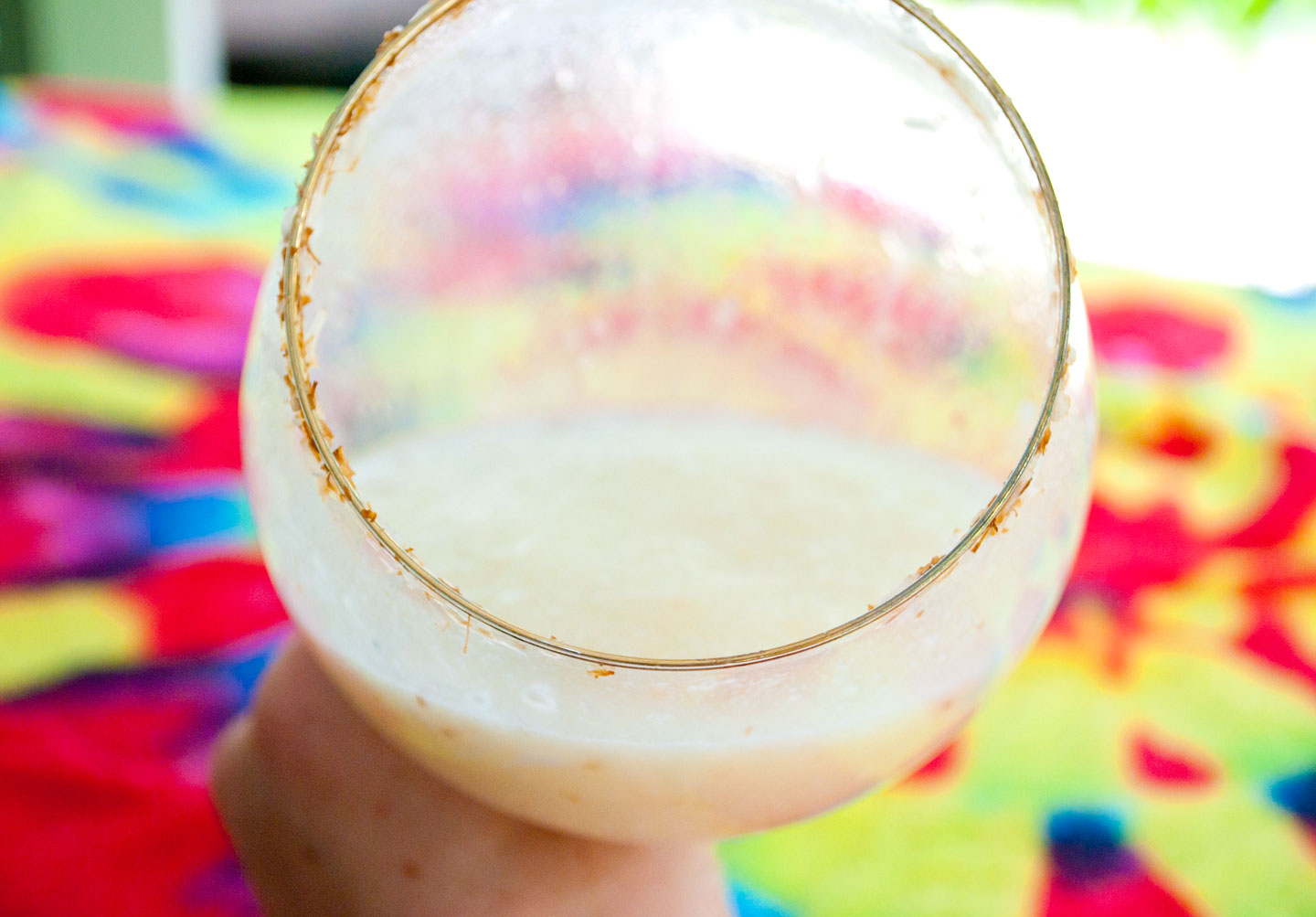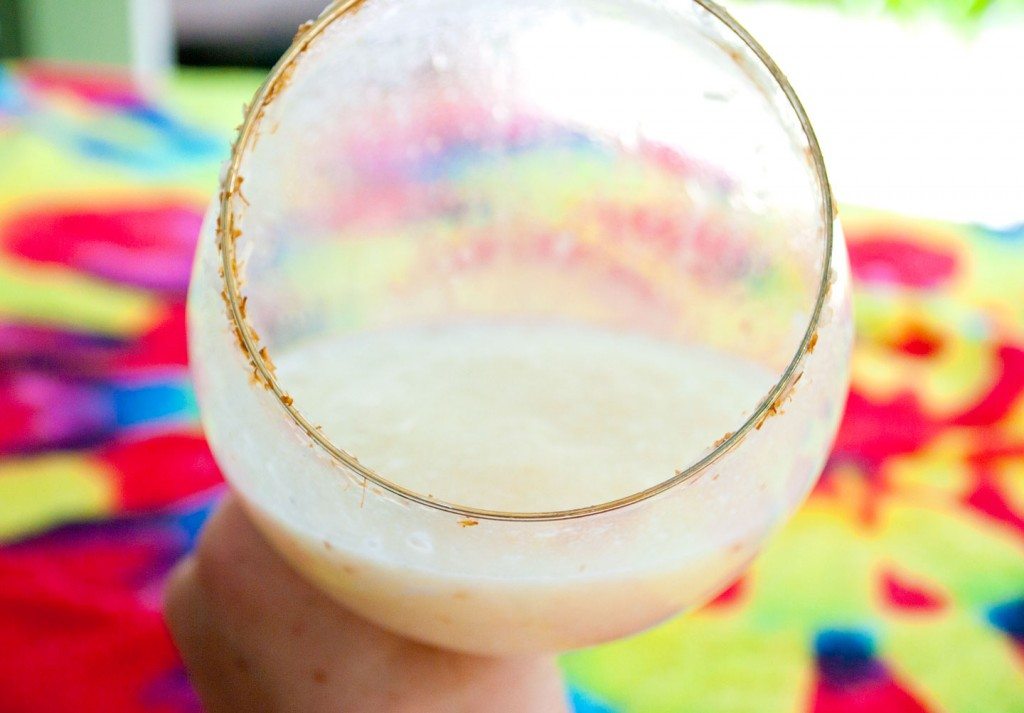 Yep...back on the beach...aaaaaah.
So.friggin.good.
And want to hear something horrible?
When I was taking pictures of these drinks, I accidentally spilled one.
Nooooooooooooooooooooo!!!!!
It took everything in my power not lose it right then and there because I knew if I did, my cry would be so obnoxiously loud my neighbors would call the cops and my kittles cattles would hiss at me and high tail it to the back of the house.
And since I'm the most amazing wife on the planet (don't ever forget it, babe 😉 ) I'm saving the other one for my hubby because he loves Pina Coladas so much.
Okay...not really...
I'm really only doing it because he'll feel obliged to pay for dinner tonight.
And 2 points for Gryffindor me 😉
"📖 Recipe"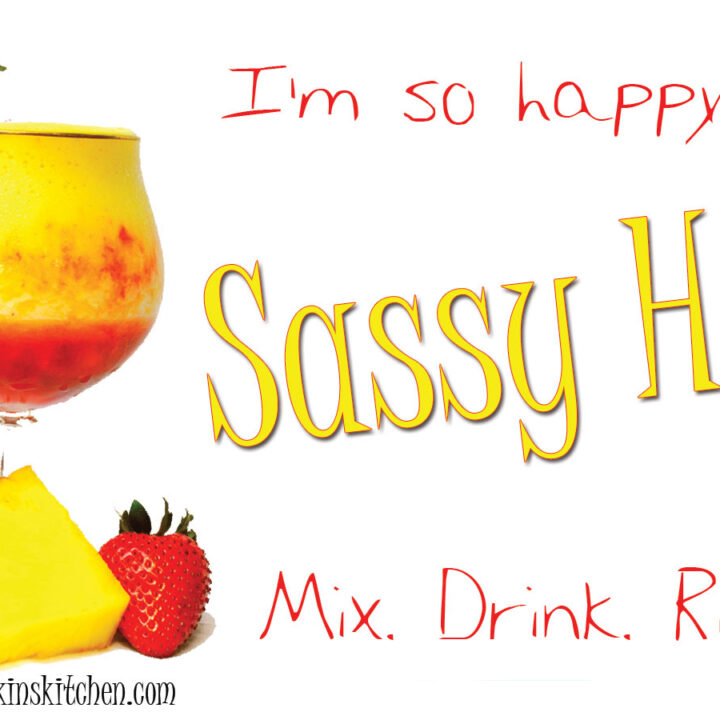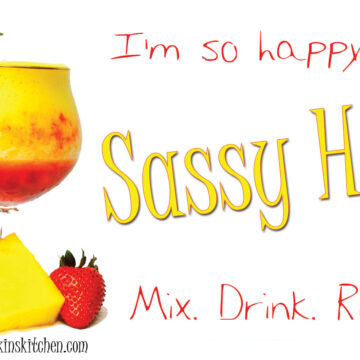 Toasted Coconut Colada
A skinnier and healthier rendition of a classic Pina Colada
Print
Rate
Ingredients
4

tablespoon

unsweetened

all-natural shredded coconut (plus more for garnish)

1

cup

Almond Breeze Unsweetened Vanilla Almond Milk

½

cup

unsweetened pineapple juice

10

liquid stevia drops

2

pineapple rings

¼

cup

pure

all natural coconut water

2

oz.

Pineapple Rum

½

oz.

Whipped Cream Vodka

2

cups

ice
Instructions
Pour shredded coconut into a dry pan and place over medium heat. Stirring constantly, cook until the coconut turns slightly brown around the edges and the aromas are released. Remove from heat.

In a large measuring cup, stir together 2 tablespoon of toasted coconut, almond milk, pineapple juice, and stevia.

Pour coconut mixture into an ice cube tray and freeze. About 4 hours.

Once frozen, pop the coconut cubes into a blender, add remaining coconut, pineapple rings, coconut water, rum, vodka, and ice and blend until smooth.

Pour into glasses rimmed with coconut.

Enjoy!
Notes
*WWpts= 4pts per serving* *WWpts+= 5 pts per serving* *Compared to 12pts and 11pts+ for a standard Pina Colada* *Standard Pina Colada has 526 calories, 17 grams of fat, 61 carbs, 0 fiber, and 2 proteins*
Nutrition
Serving:
1
g
|
Calories:
225
kcal
|
Carbohydrates:
32
g
|
Protein:
2
g
|
Fat:
5
g
|
Fiber:
4
g