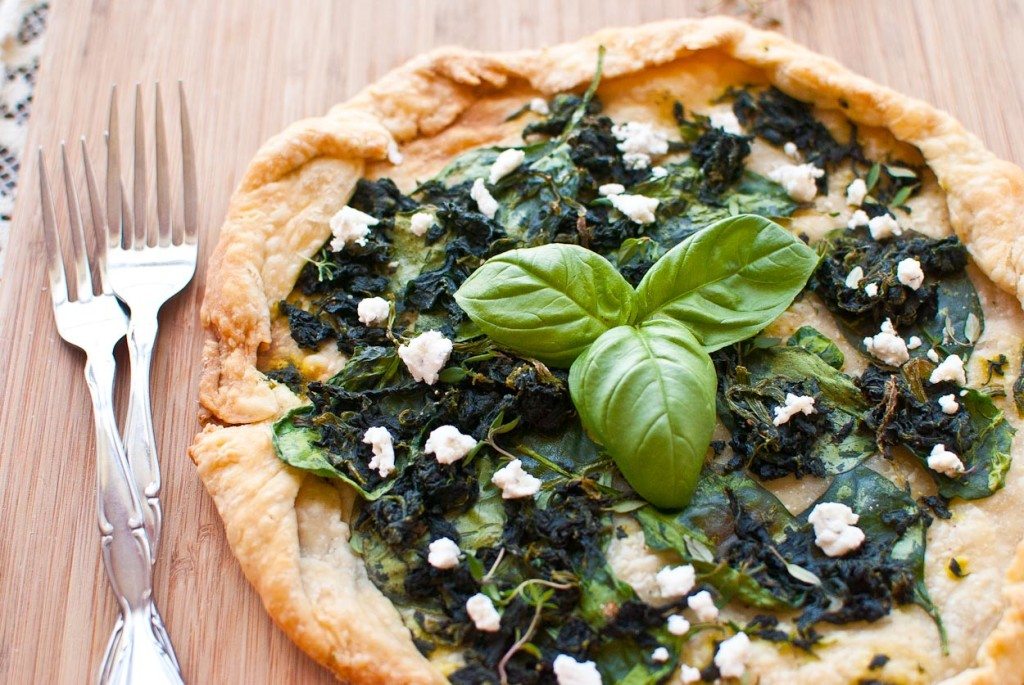 Y'all know what today is?
Today may or may not mark the first day of the rest of my life.
As you are reading this, my husband and I are more than likely sitting in my Drs office looking at our little cuddly tree frog on the ultrasound anxiously awaiting the phrase, "Congratulations, It's a...."
But, honestly, I'm not even sure if they will be willing to venture a guess yet!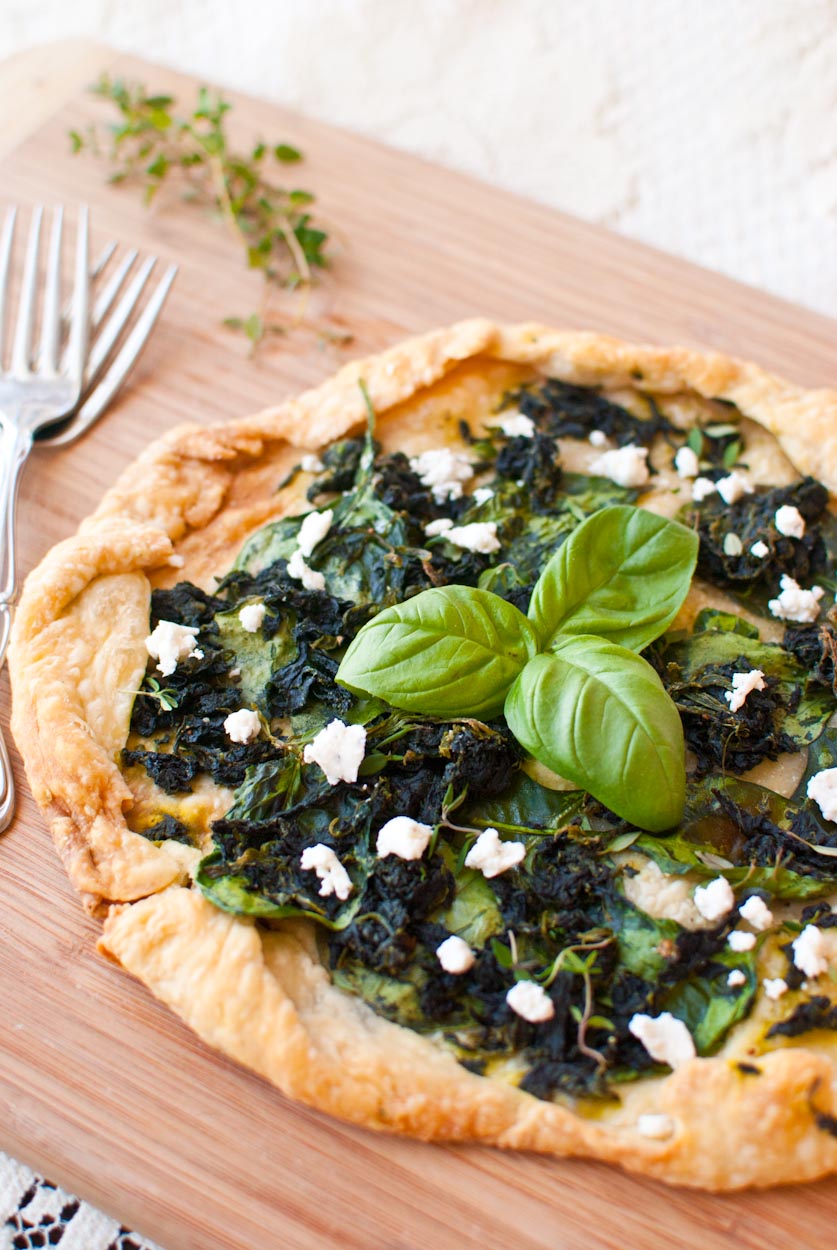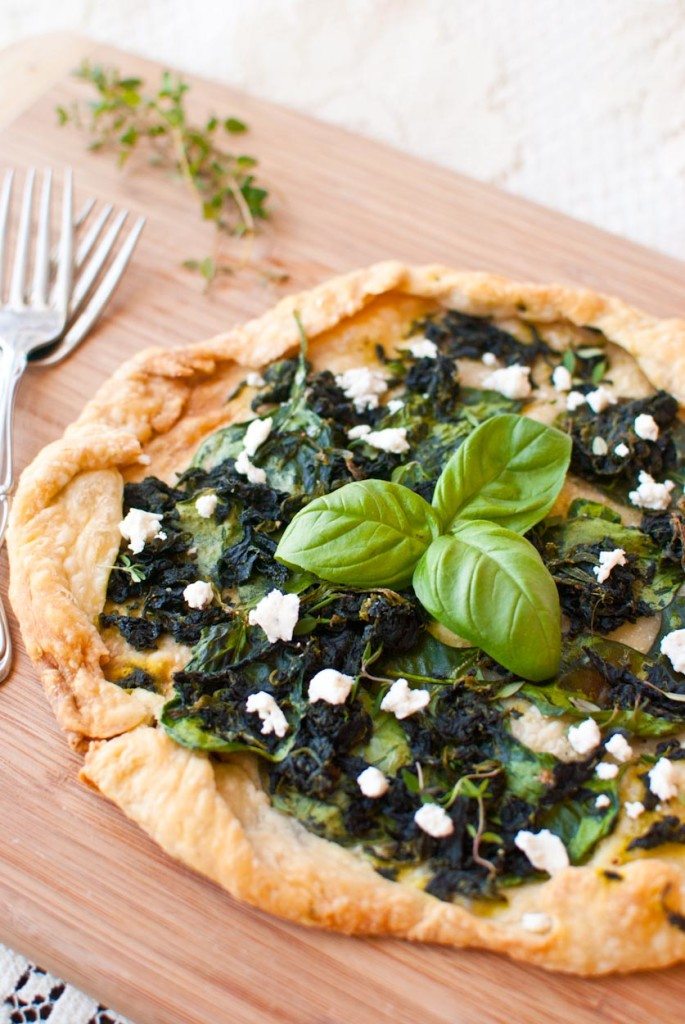 Today I am 17 weeks which is far enough along for them to tell us the the sex of our sweet one, but it is really all going to depend on whether or not the little pumpkin is cooperating or not.
Ugh, I really don't have the patience for such things!
And that is why I made this super simple spinach and goat cheese galette for tonight's supper.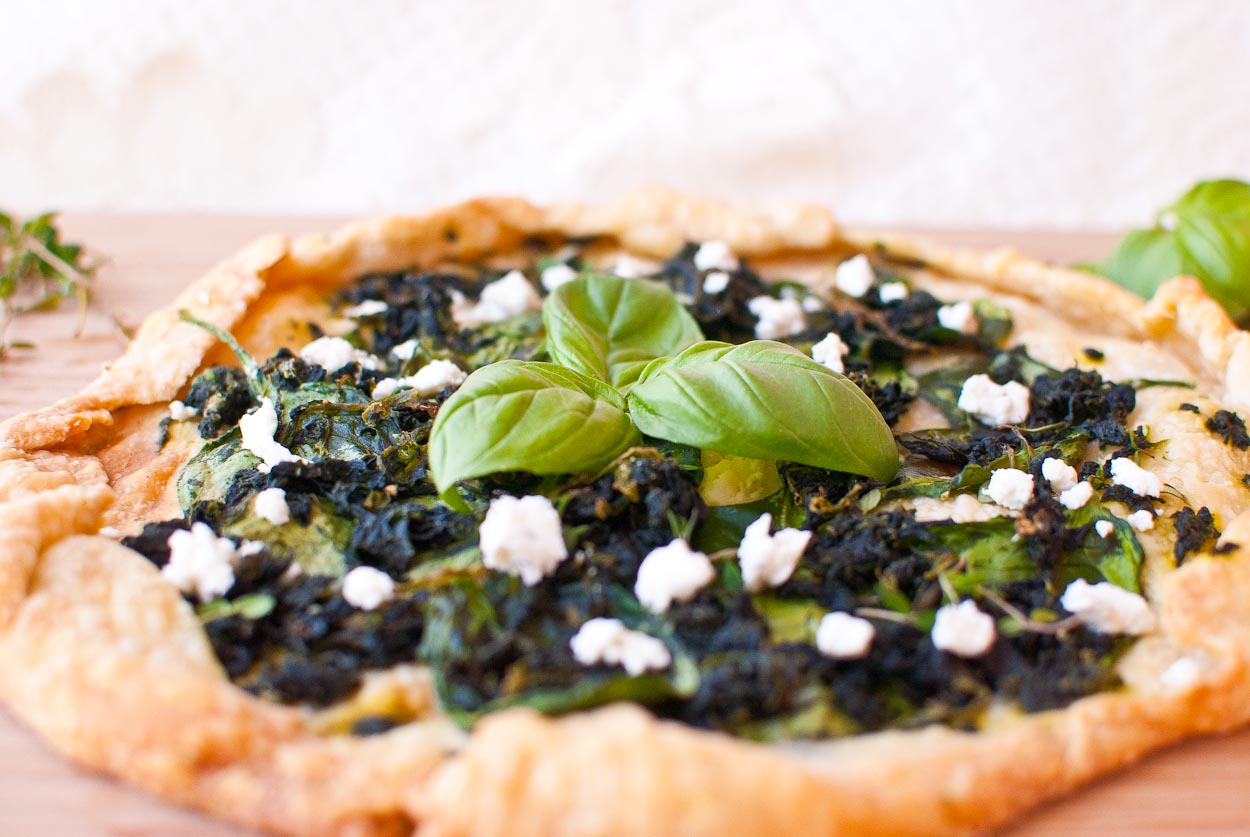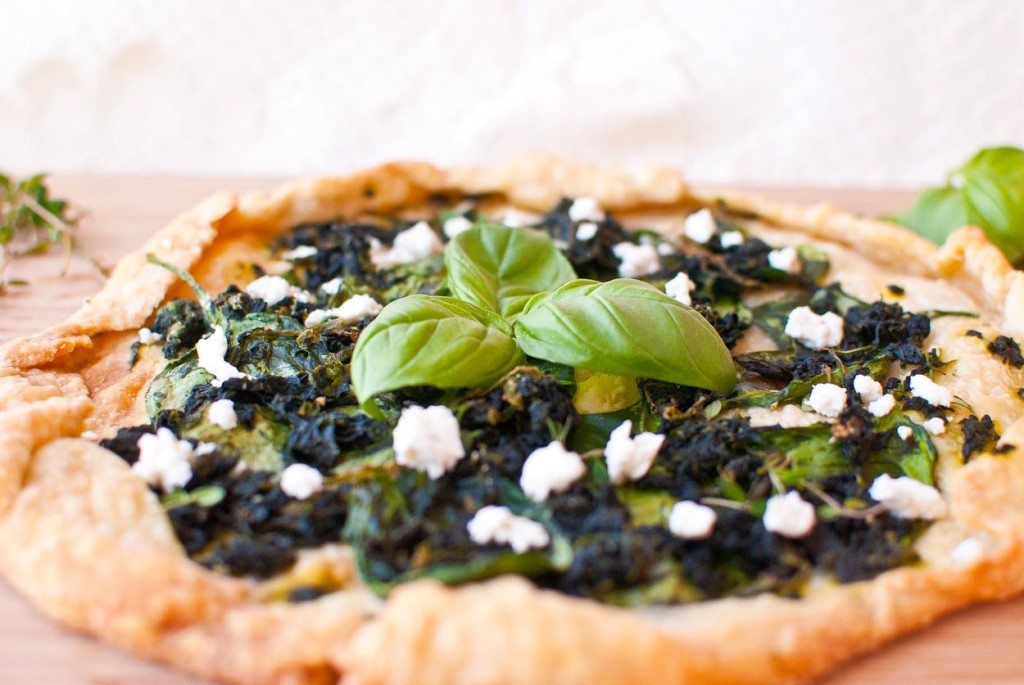 Now, for those of you who don't know, a galette is nothing more than a fancy schmancy way to say tart.
Seriously, it's nothing but a pie crust with some toppings on it, but let me tell you...it is absolutely DE.LI.CIOUS. and the fact that it barely took any time to throw together definitely makes this one of the top spinach and goat cheese recipes in my repetoire.
For the pie crust, I used this recipe. It was perfectly flaky, perfectly buttery, and the perfect accompaniment for this savory dish.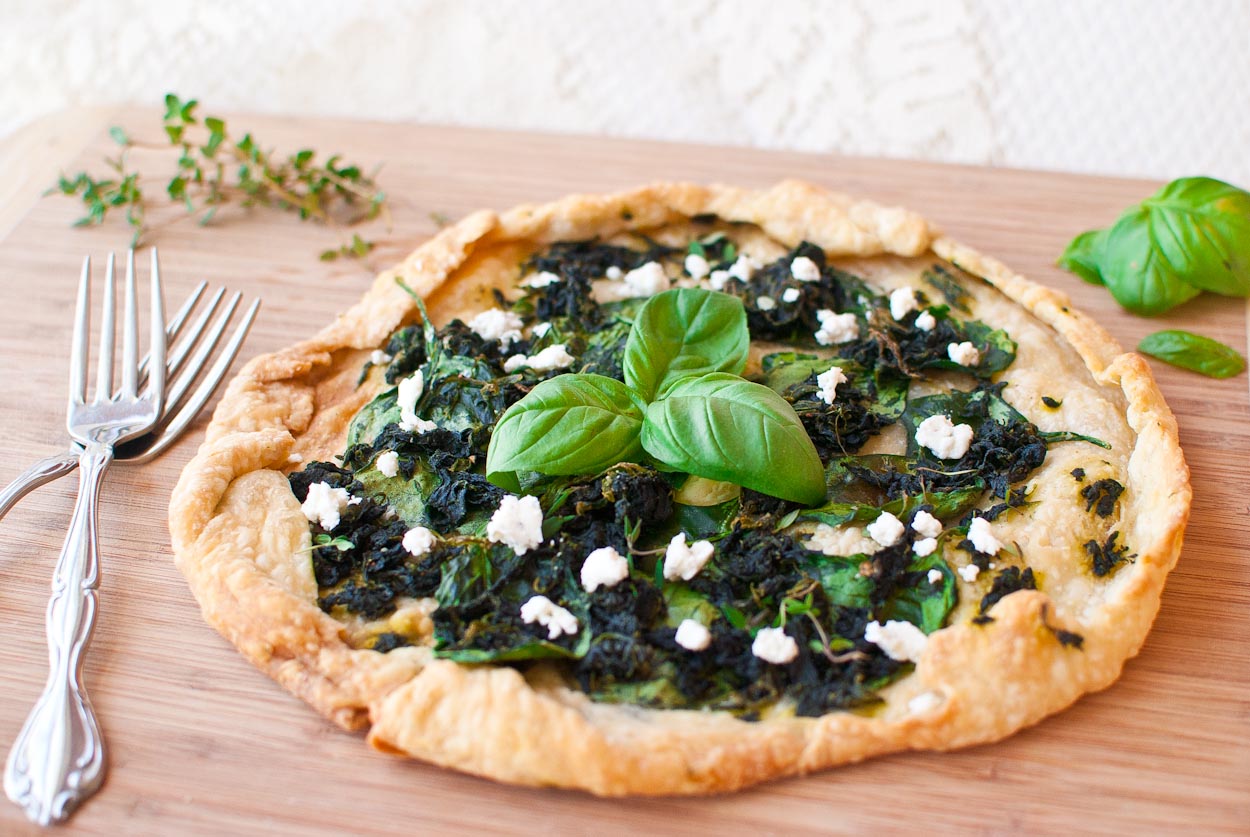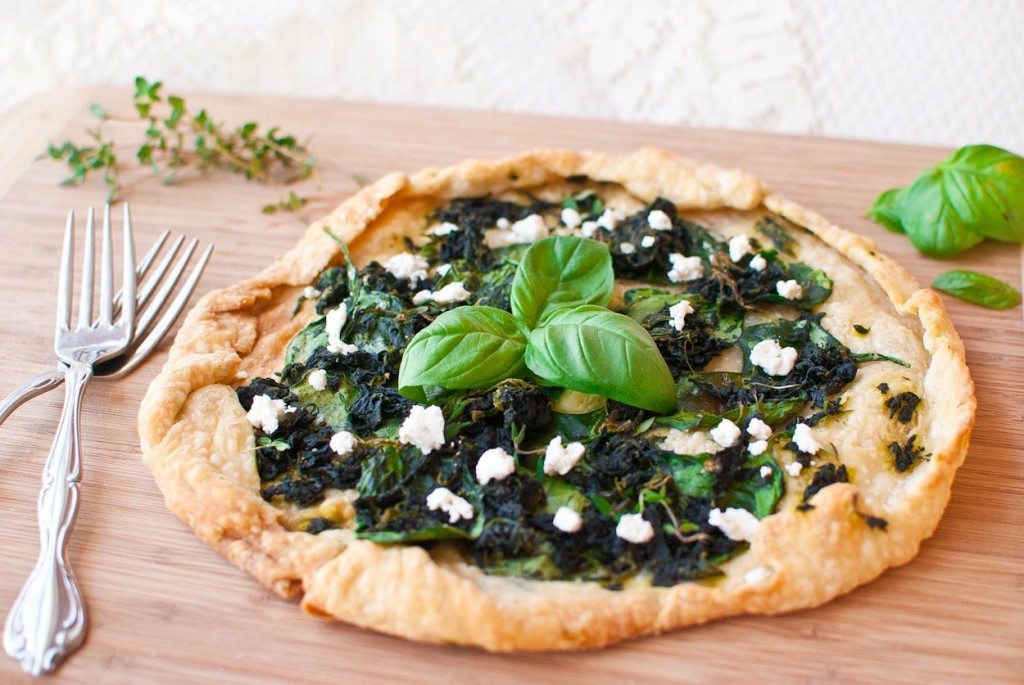 This is one of those recipes that you'll be happy you have in your arsenal.
You can totally throw this together for a last minute get together, an unexpected overnight guest, or for a quick and easy brunch!
I suggest making your own dough since you can control the portion size better (and because it won't be full of soul shattering chemicals) however, if all you have is a store bought pie crust then go ahead and use it!
It's going to be gobbled up in 10 minutes flat any way.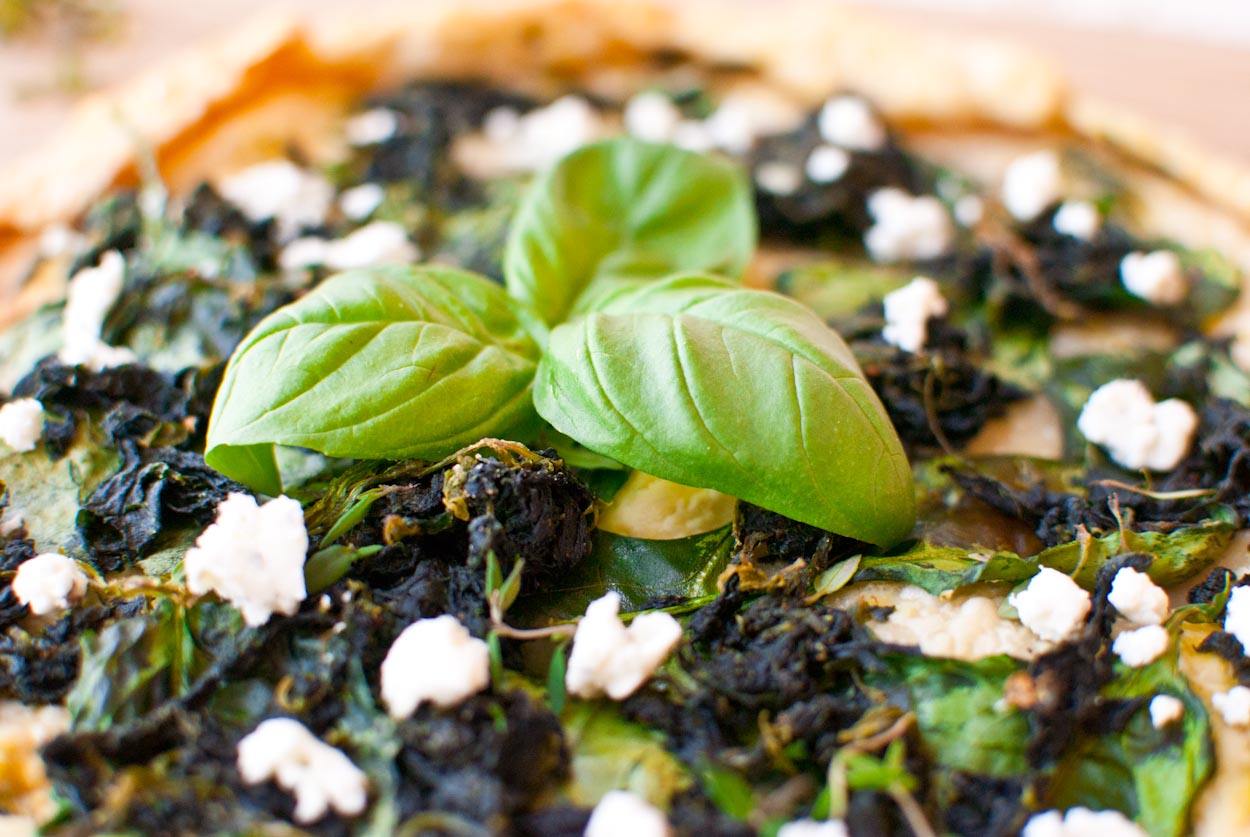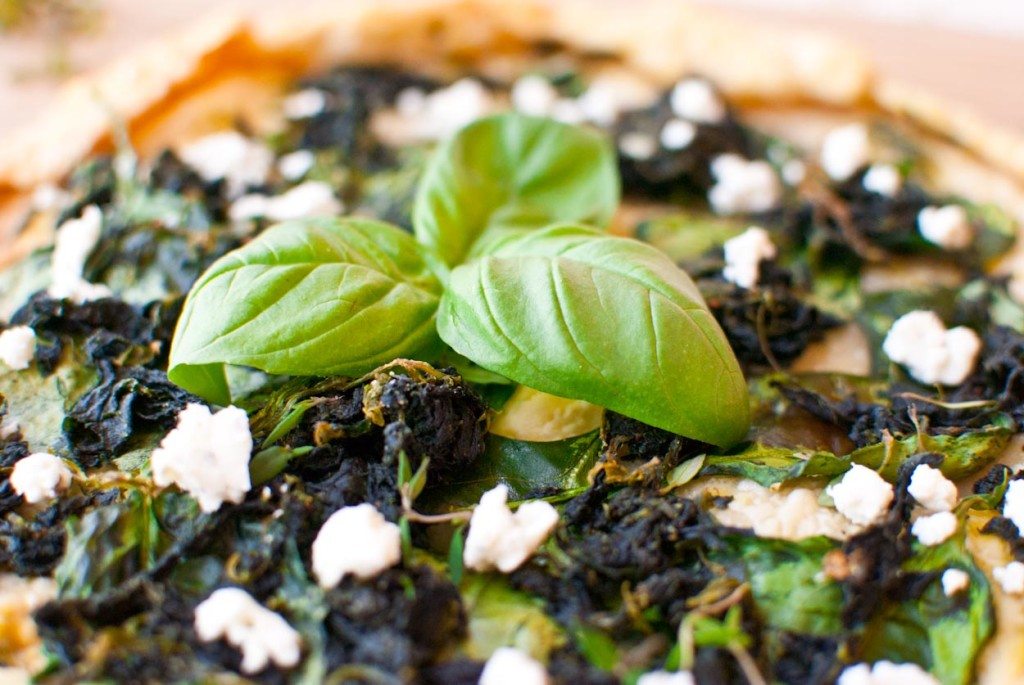 Getting to know you...
Do you have kids?
Do you think I'm having a boy or a girl?
Do you have your kids names picked out yet?
Spinach & Goat Cheese Galette

Print recipe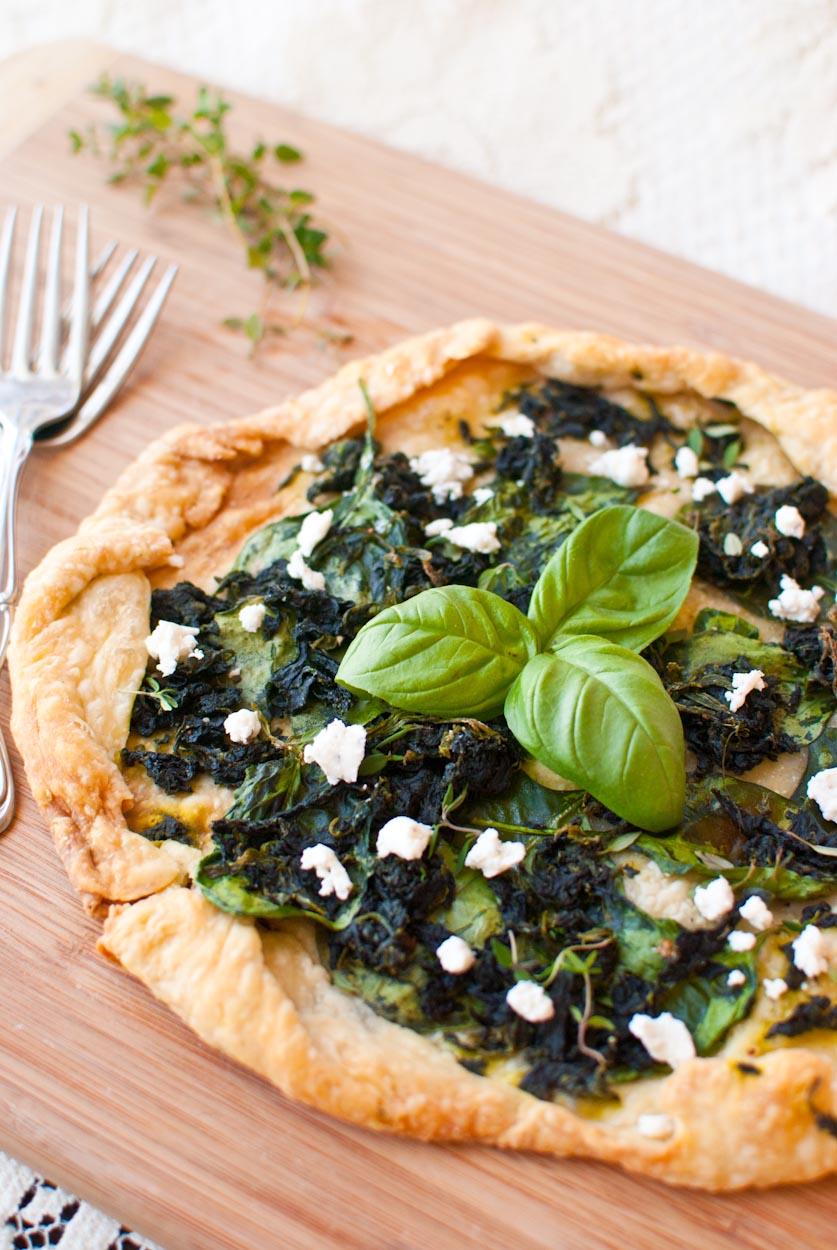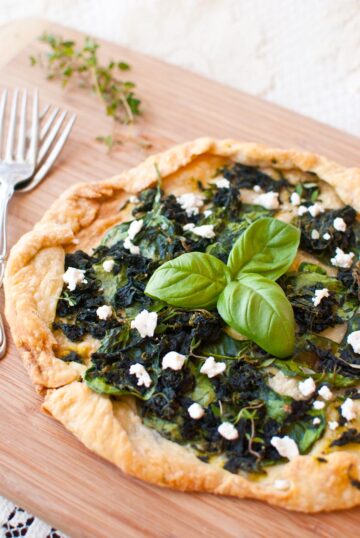 | | |
| --- | --- |
| Serves | 12 |
| Prep time | 5 minutes |
| Cook time | 30 minutes |
| Total time | 35 minutes |
| Allergy | Milk |
| Dietary | Vegetarian |
| Meal type | Appetizer, Bread, Breakfast, Lunch, Main Dish, Snack |
| Misc | Child Friendly, Pre-preparable, Serve Hot |
| Occasion | Birthday Party, Casual Party, Easter |
Ingredients
1 standard pie crust (store bought or homemade)
2 tablespoon extra virgin olive oil
1 Large garlic clove (peeled)
1 box of organic frozen spinach (defrosted and strained of all liquid)
¼ teaspoon freshly grated nutmeg
salt and pepper to taste
4oz herbed or plain goat cheese
a handful of chopped fresh herbs (fresh basil, thyme, and parsley)
Note
*WWpts= 3 pts per serving*
*WWpts+= 4 pts per serving*
Directions
Step 1
Preheat the oven to 350 degrees F.
Step 2
Roll the dough out into a 12-14 inch circle and transfer to baking pan.
Step 3
Mix together the spinach, nutmeg, salt, and pepper and set aside.
Step 4
Add the olive oil to a microwavable bowl, smash the garlic clove, and add it to the oil. Microwave on high for 1 minute or until the clove turns a slight golden brown.
Step 5
Brush the dough with the garlic oil and layer on the spinach mixture, leaving about 2 inches from the edge of the dough. Fold over the edges of the dough to form a tart. Brush the remaining oil over the top of the crust and pop in the oven. Bake for 25-30 minutes or until the crust is flaky and golden brown. Crumble the goat cheese over the top, and let cool slightly before serving.
Step 6
Enjoy!