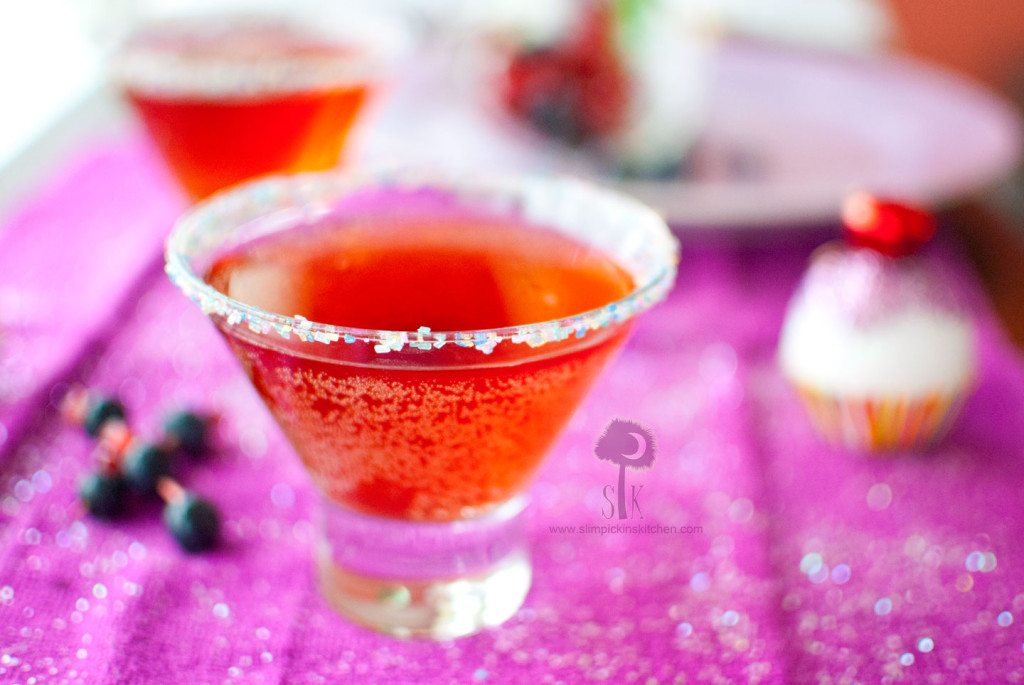 It's that time...Christmas time is here...everybody knows there's not a better time of year!
Merry Christmas and happy holidays, y'all!
I have a very special gift for you...a gift that will surely make you have visions of sugar plums dancing in your heads all Christmas long.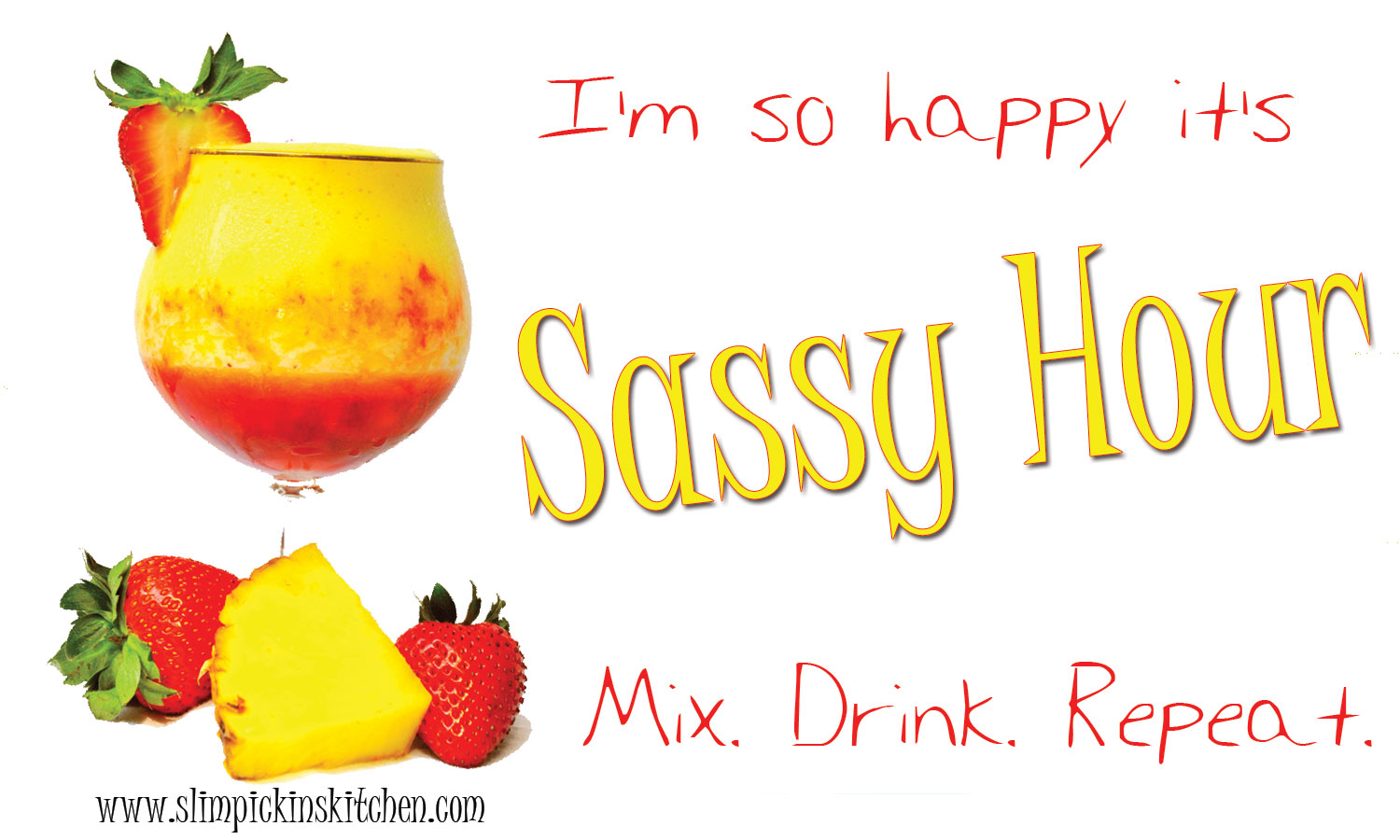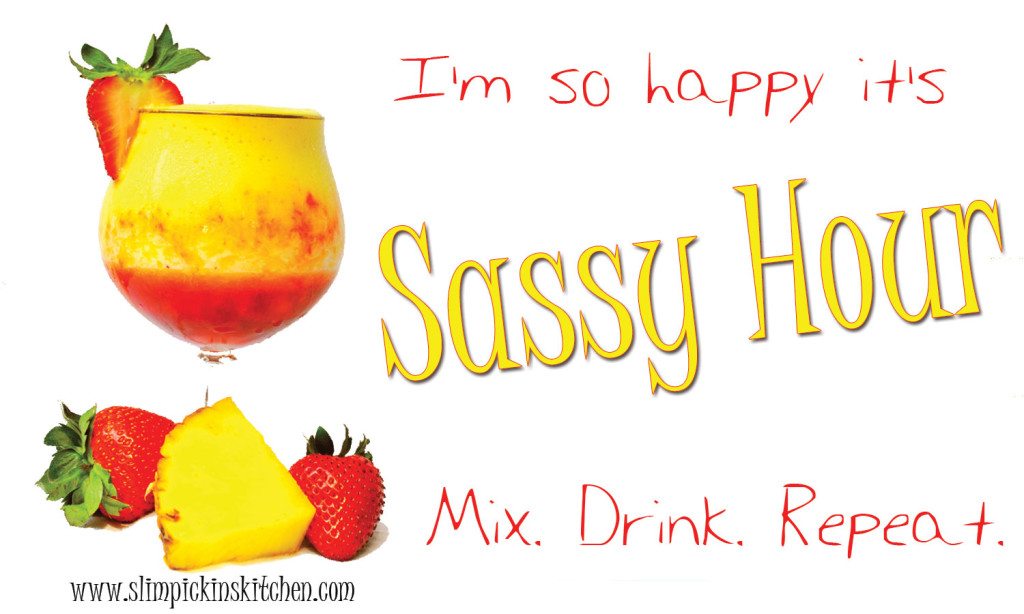 I am so excited about this recipe, and I can't wait until we get back to Charleston so I can do nothing but sip on a couple of these, snuggle with my nieces and nephews, watch National Lampoon's Christmas vacation with my entire family, and relax and give thanks for all of the blessings I have in my life.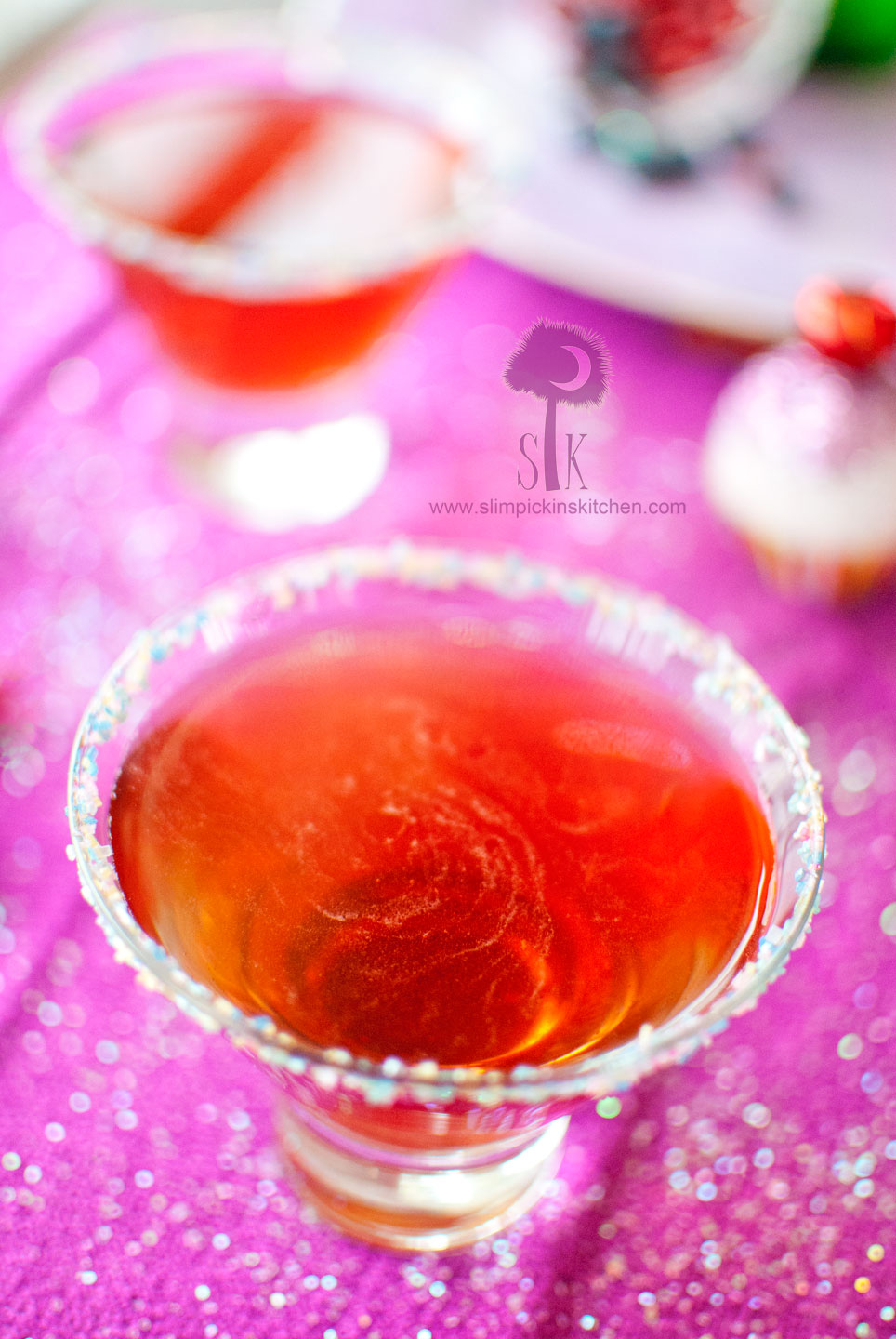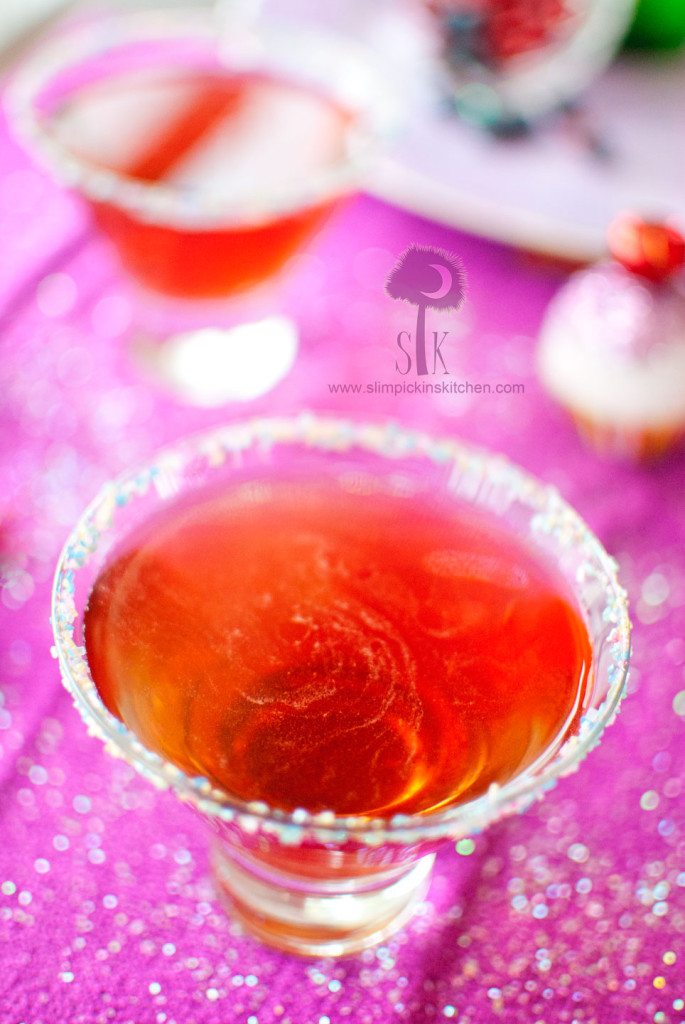 Have y'all had the pleasure of indulging in Celestial Seasonings Sugar Plum Spice herbal tea yet?
If not, go get it...like right now...don't worry, I'll wait.
You back? Ok, good. So, this tea is by the far the absolute best tea I have ever had in my life, and the second I tasted it I knew I wanted to dump some booze in it and share an extra special Christmas cocktail with y'all.
No objections, right?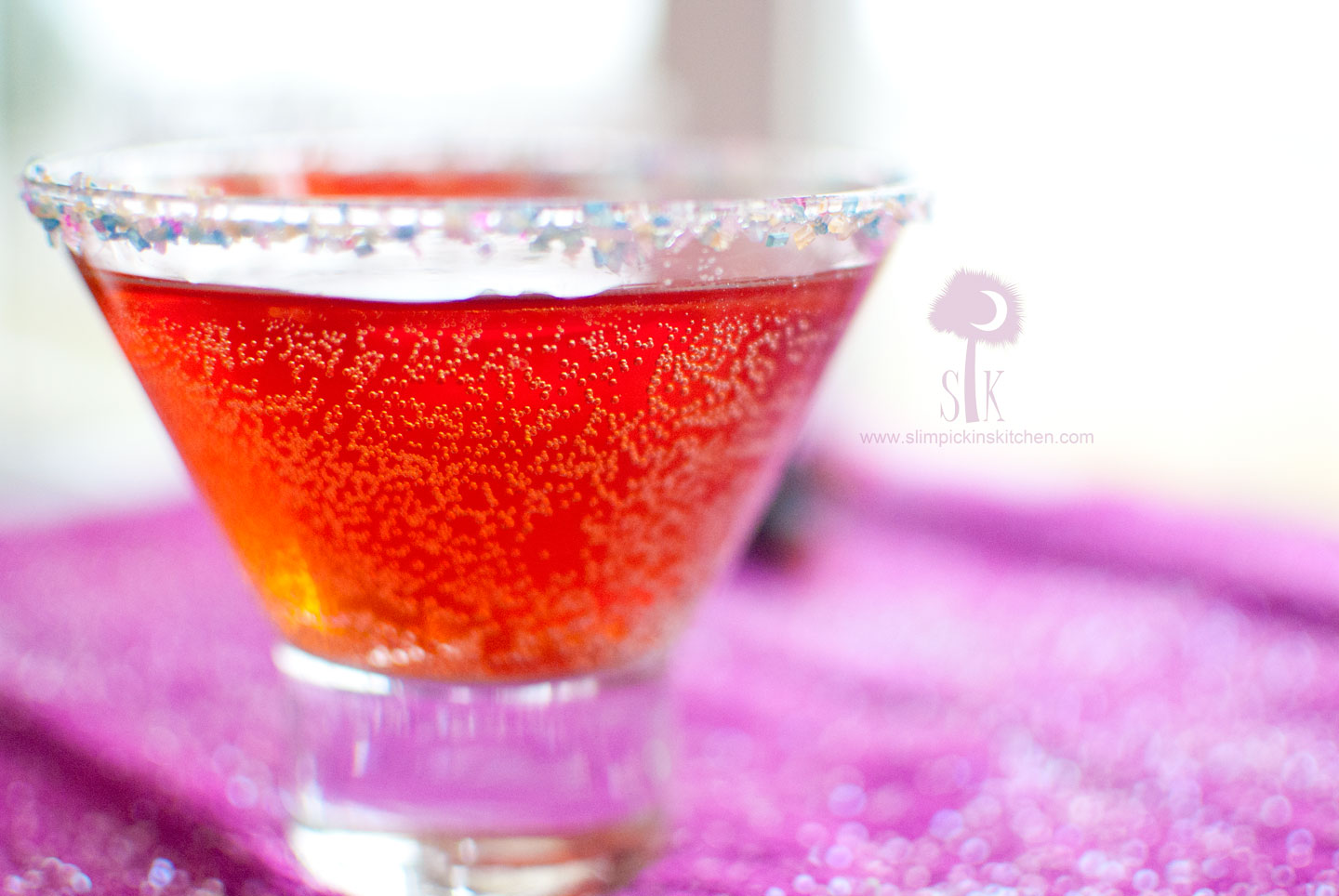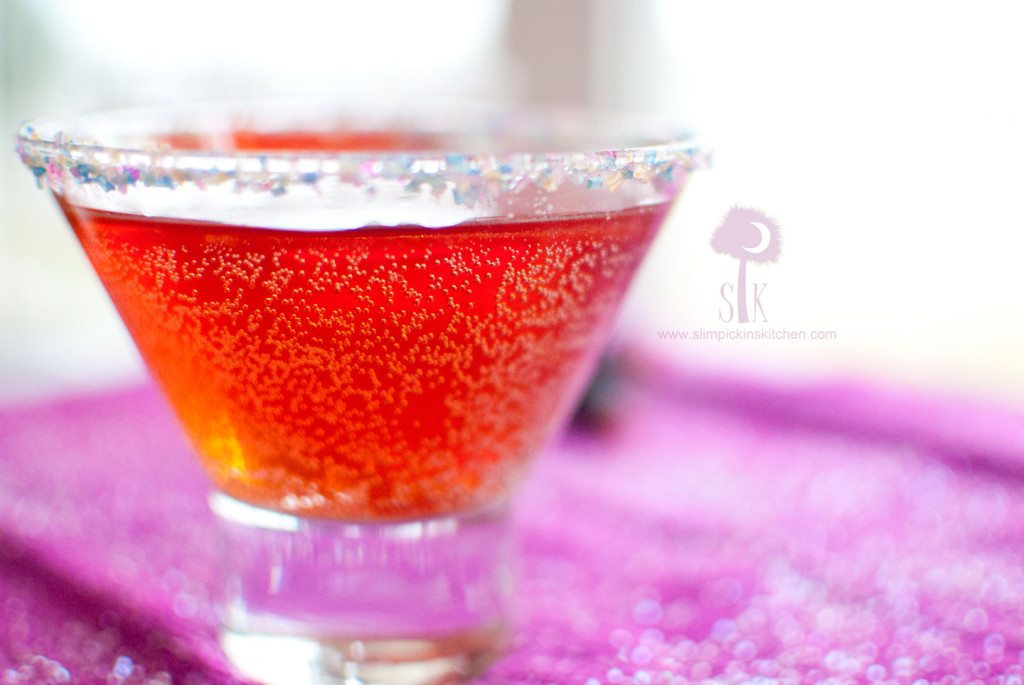 Today's recipe makes two cocktails, but you could easily measure it out to make an entire batch so you can serve it while opening presents or during your Christmas brunch.
You could also eliminate all alcohol completely and top it off with some sparkling white grape juice and VOILA! you've got yourself a perfectly delicious fancy, schmancy virgin drank too 🙂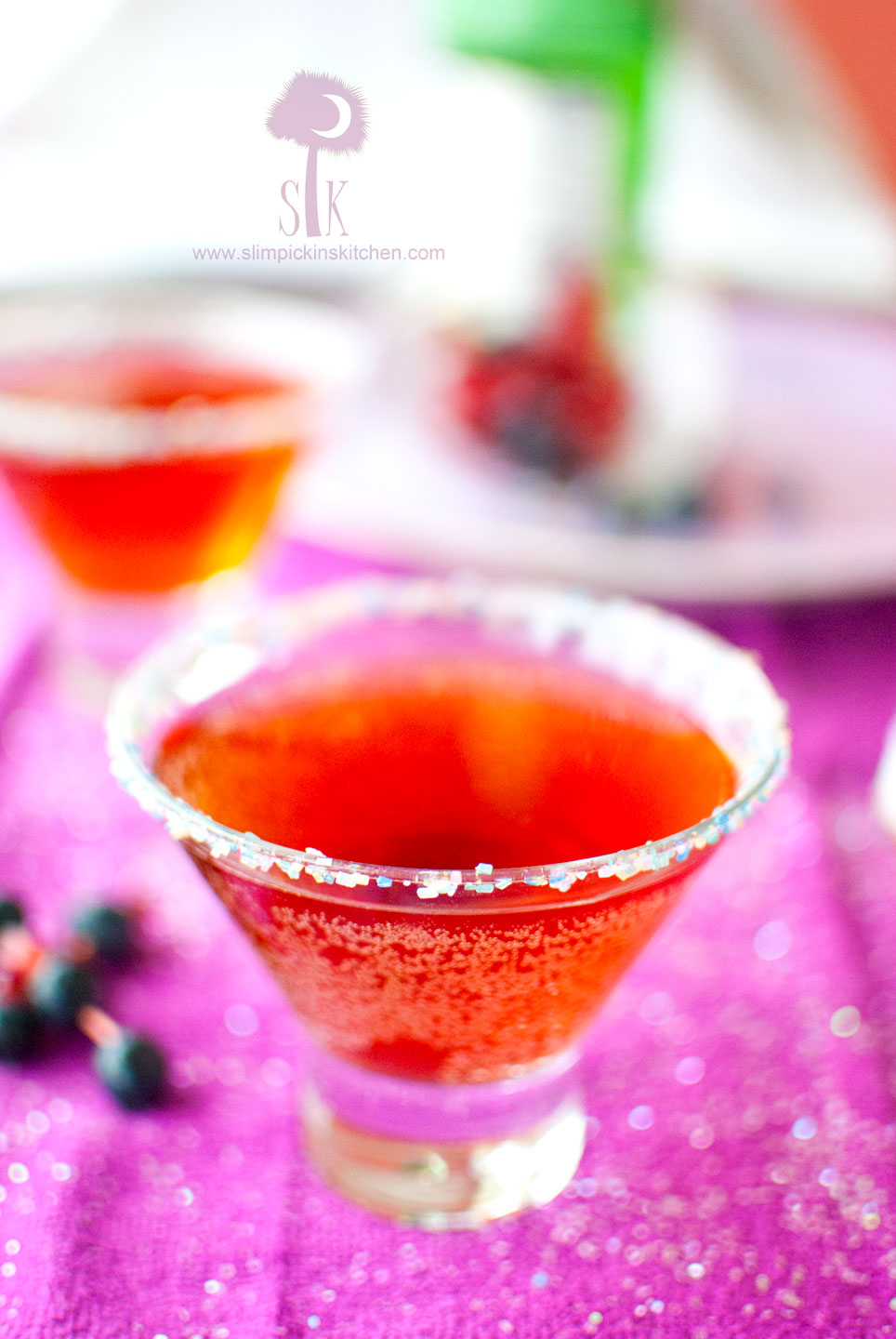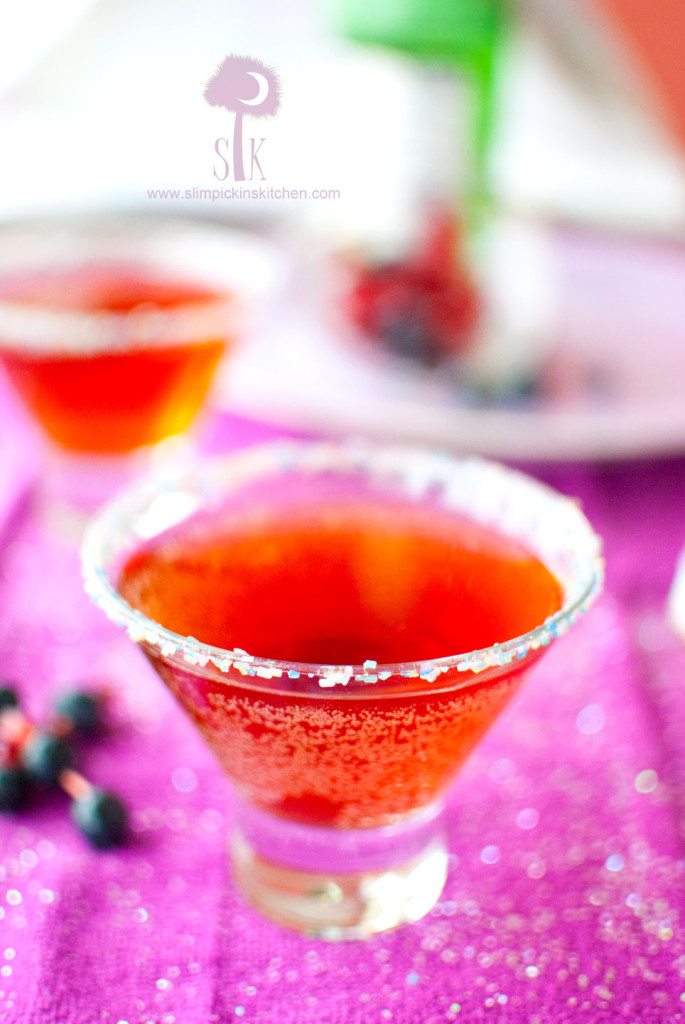 My holidays kick off tonight, and I'm trying really, really hard to prepare myself for the shenanigans I'm sure to get myself into. I've already overworked my mono infested behind too much as it is, but it's just soooooo haaaaaard for a foodie like myself to not bring something along with me to a party.
I'm sure I'm going to be snoozing on my brother-in-law/new bosses's couch by 8:30pm.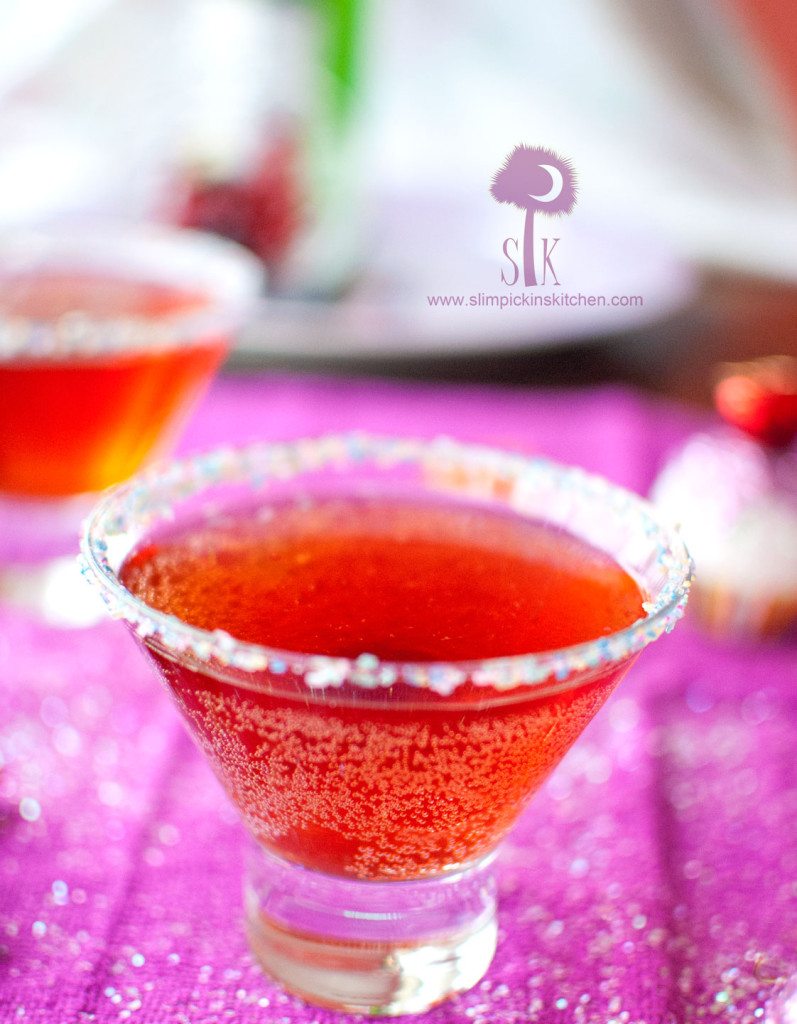 Then I get to wake up and do it all over again tomorrow morning with all of my cousins, aunts, uncles, and my grandmother.
So excited!
Ok, well that's it for today, y'all! I hope you all have a very safe and happy holiday. If you haven't gotten all of your shopping done yet then make sure to pick up all of the ingredients you need to make some of these!
I promise you won't regret it.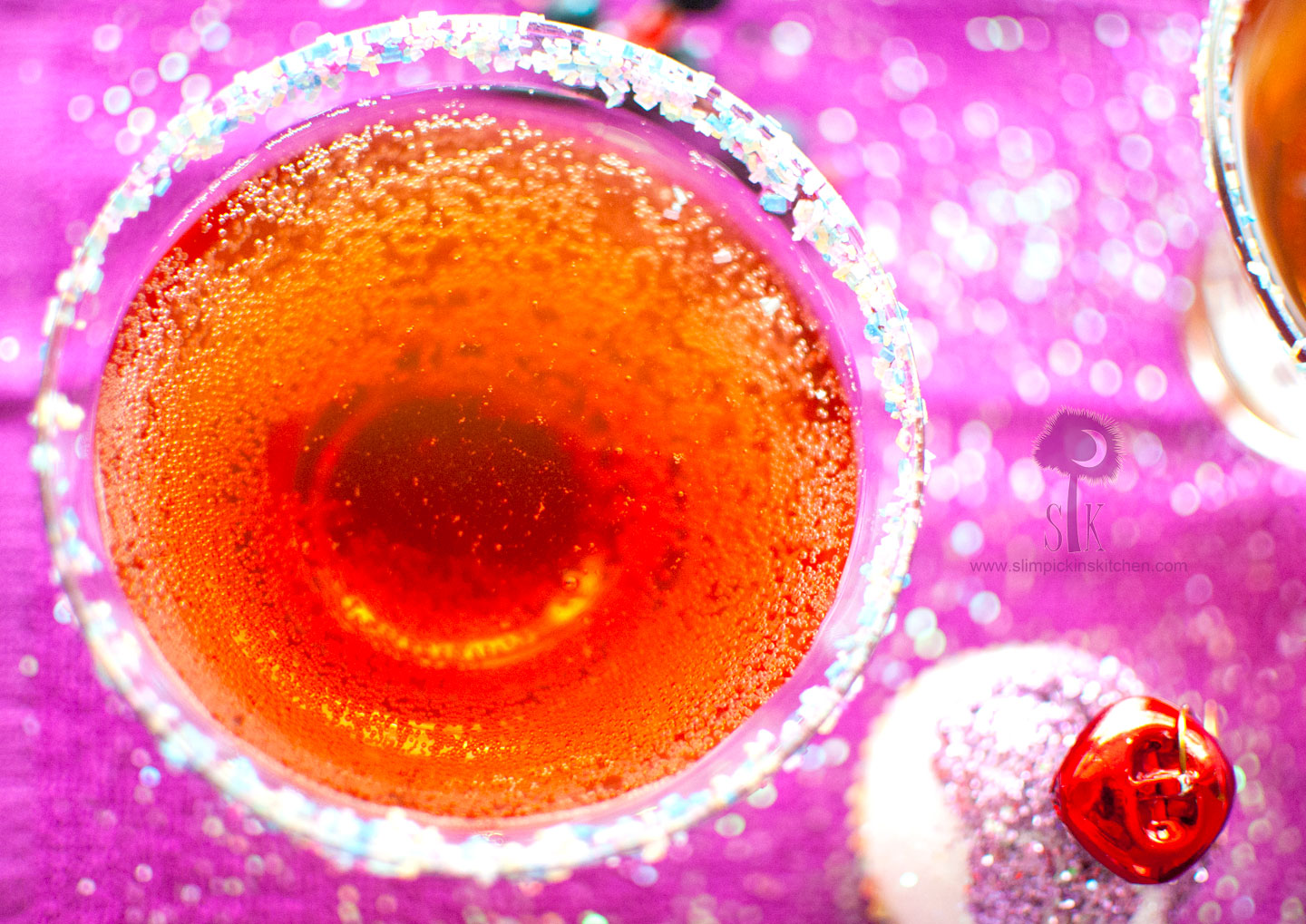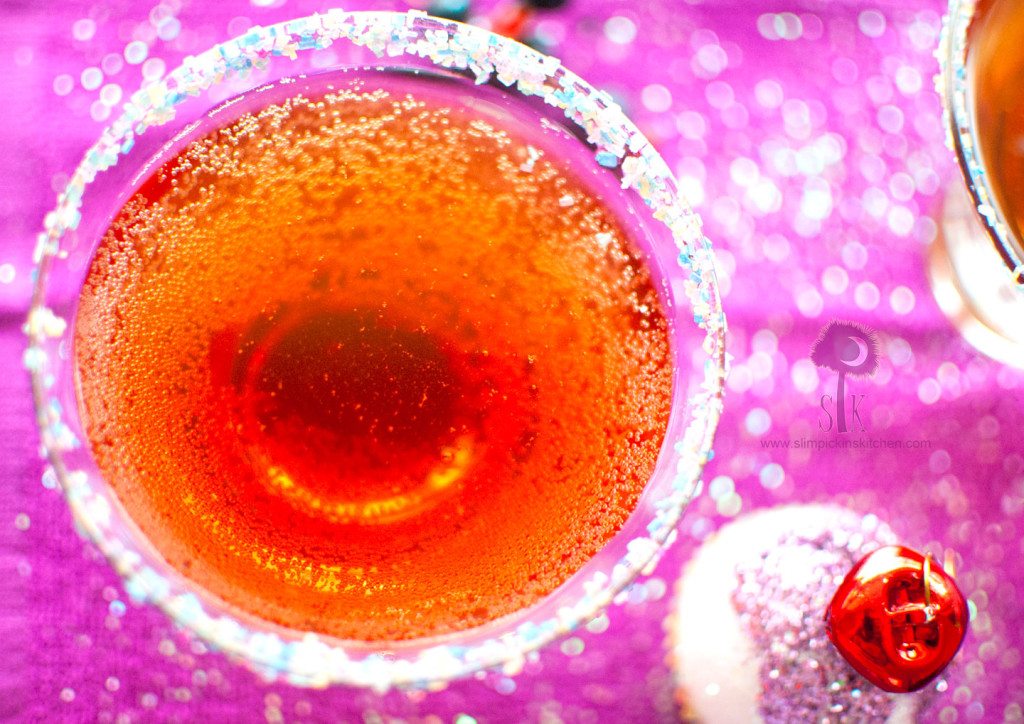 Getting to know you...
Have you finished shopping?
Are you traveling for the holidays?
What did you ask Santa for this year?
Sparkling Sugar Plum Tea-ni

Print recipe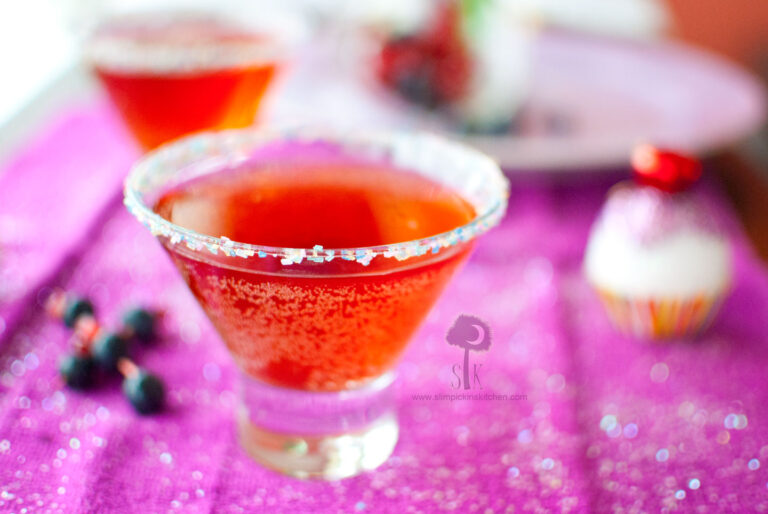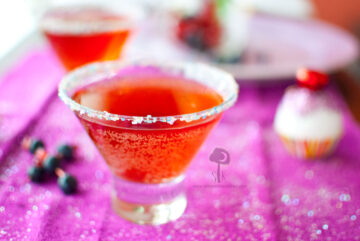 | | |
| --- | --- |
| Serves | 2 |
| Prep time | 15 minutes |
| Meal type | Beverage |
| Misc | Serve Cold |
| Occasion | Casual Party, Christmas, Formal Party |
*WWpts=
Ingredients
1 Celestial Seasoning's Sugar Plum Spice herbal tea bag
1 Nunaturals stevia packet
1oz Cupcake Very Berry vodka
1oz raspberry schnapps
Sparkling wine, champagne, or sparkling white grape juice
Note
*WWpts= 3 pts per serving*
Directions
Step 1
Make tea according to package directions, stir in the stevia packet, then let cool to room temperature.
Step 2
Add cooled tea, schnapps, vodka, and ice to a martini shaker, shake vigorously, then strain into two martini glasses rimmed with sugar or cinnamon sugar.
Step 3
Top off with sparkling beverage of choice and serve.
Step 4
Enjoy!