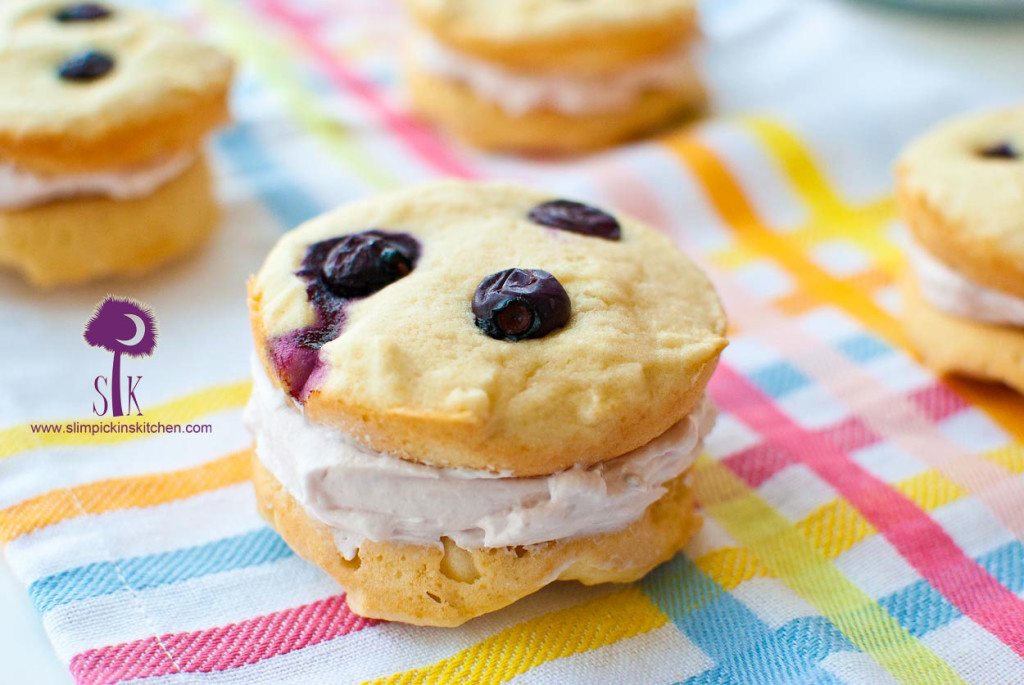 Here's the thing.
Sometimes? Sometimes you don't want to mess with a good thing, right?
Like, why mess with a perfectly delicious vanilla whoopie pie recipe when it doesn't really need to be messed with?
When my husband requested that I, for the love of all things holy, finally follow through with making the whoopie pies I'd been promising since December after receiving a whoopie pie pan from my mother-in-law for Christmas, I figured I should probably go ahead and make the things without trying to healthify them too much.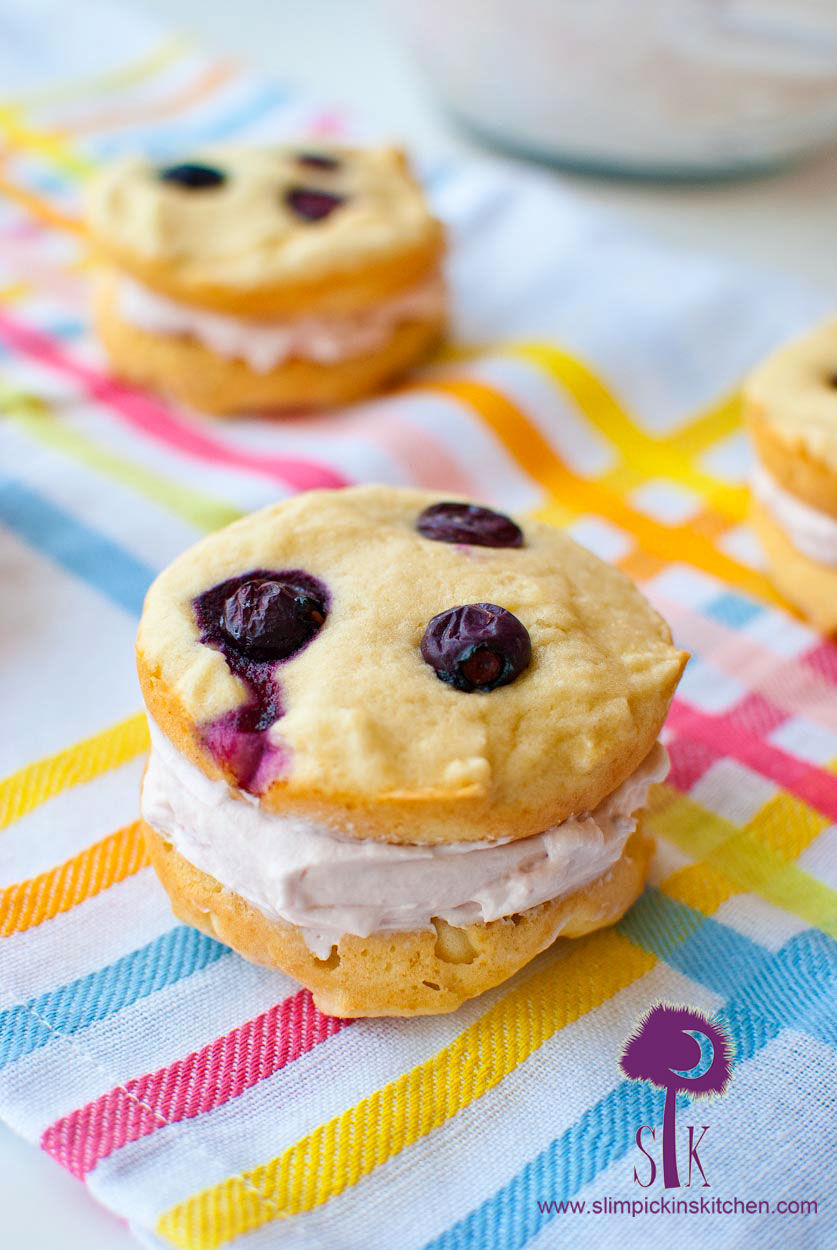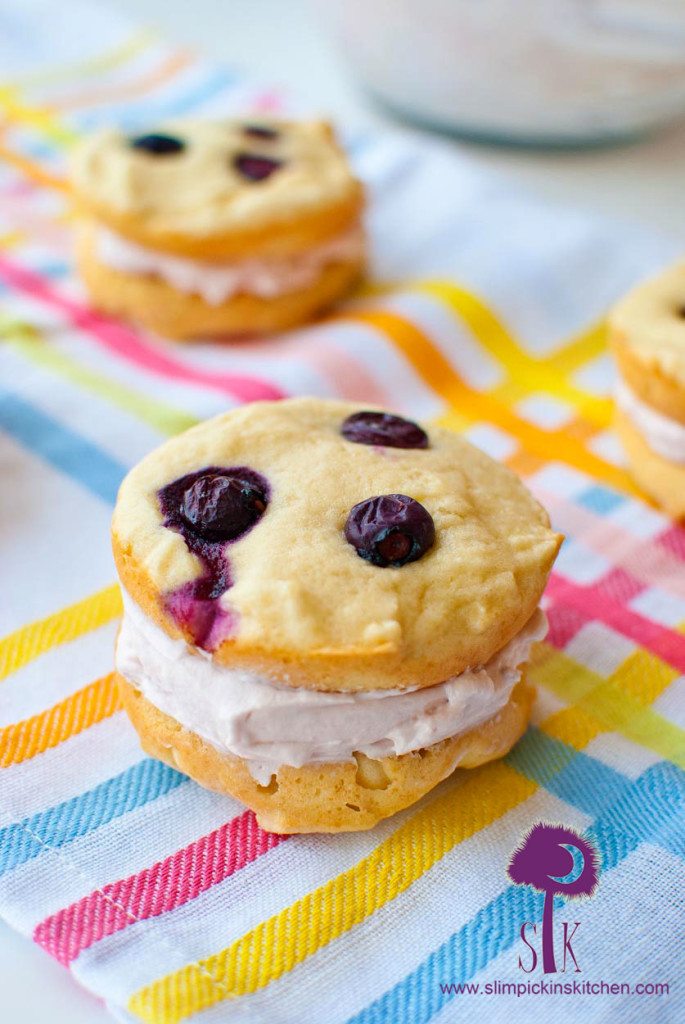 Okay, so the truth?
The truth is that I totally did try to healthify the recipe a wee bit, but it was a dis.as.ter.
Well, not really a complete fail because the end result was totally delicious and will be posted on this site next week, but it was a disaster in the sense that it did not work AT ALL as a whoopie pie recipe.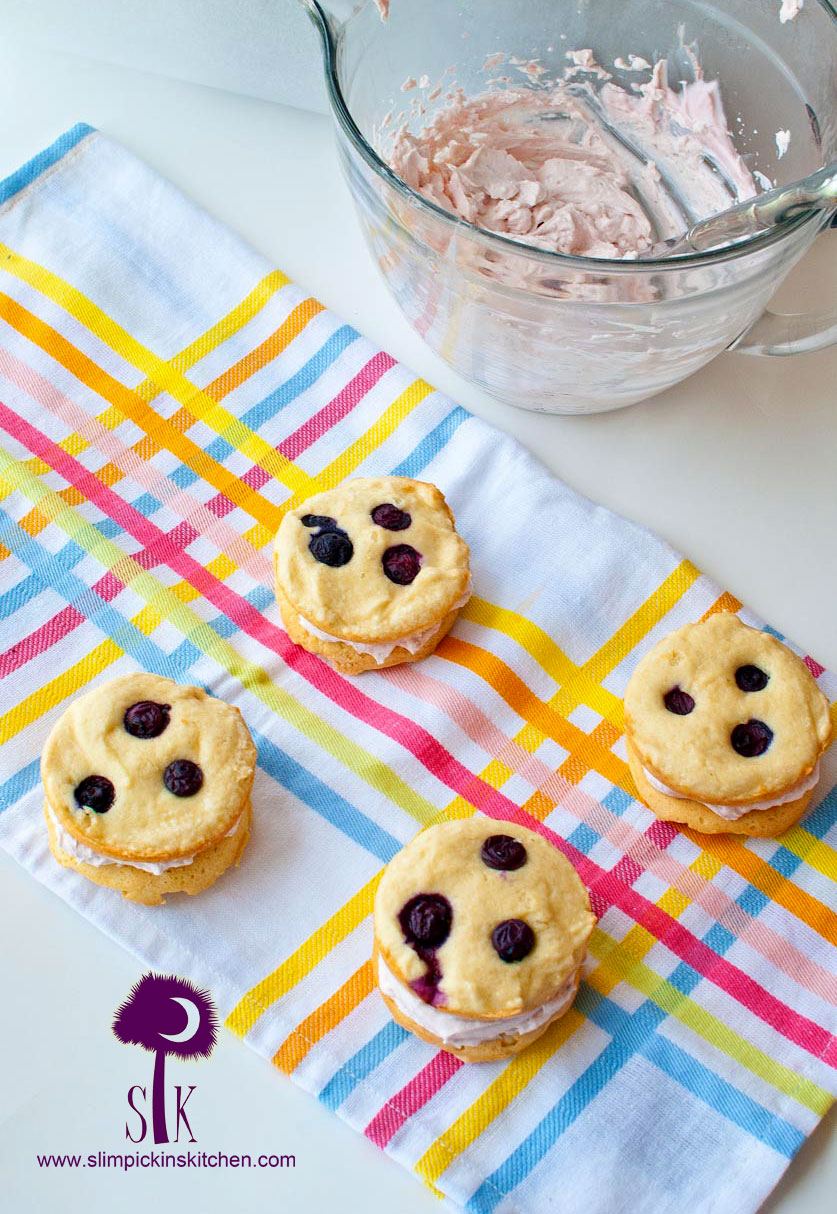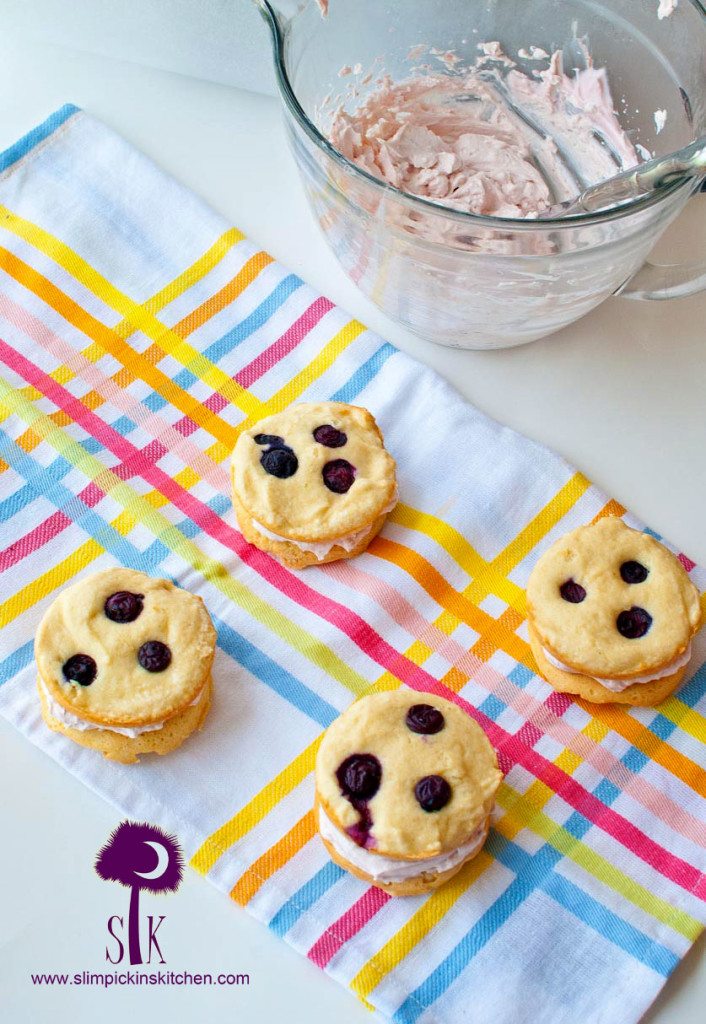 After many months of having the still packaged whoopie pie pan constantly staring at me from the kitchen cabinet, I finally got the initiative to make the dang things. I took a stick of butter out of the fridge to let it soften, and then I saw something shiny and procrastinated in making these delicious little snack cakes for yet another week.
And yes, the butter stayed on the counter the entire time and yes I used it.
No, we didn't get sick.
From my experience, when wrapped, butter will be totally fine if left out on the counter, out of the sun and away from heat for several days.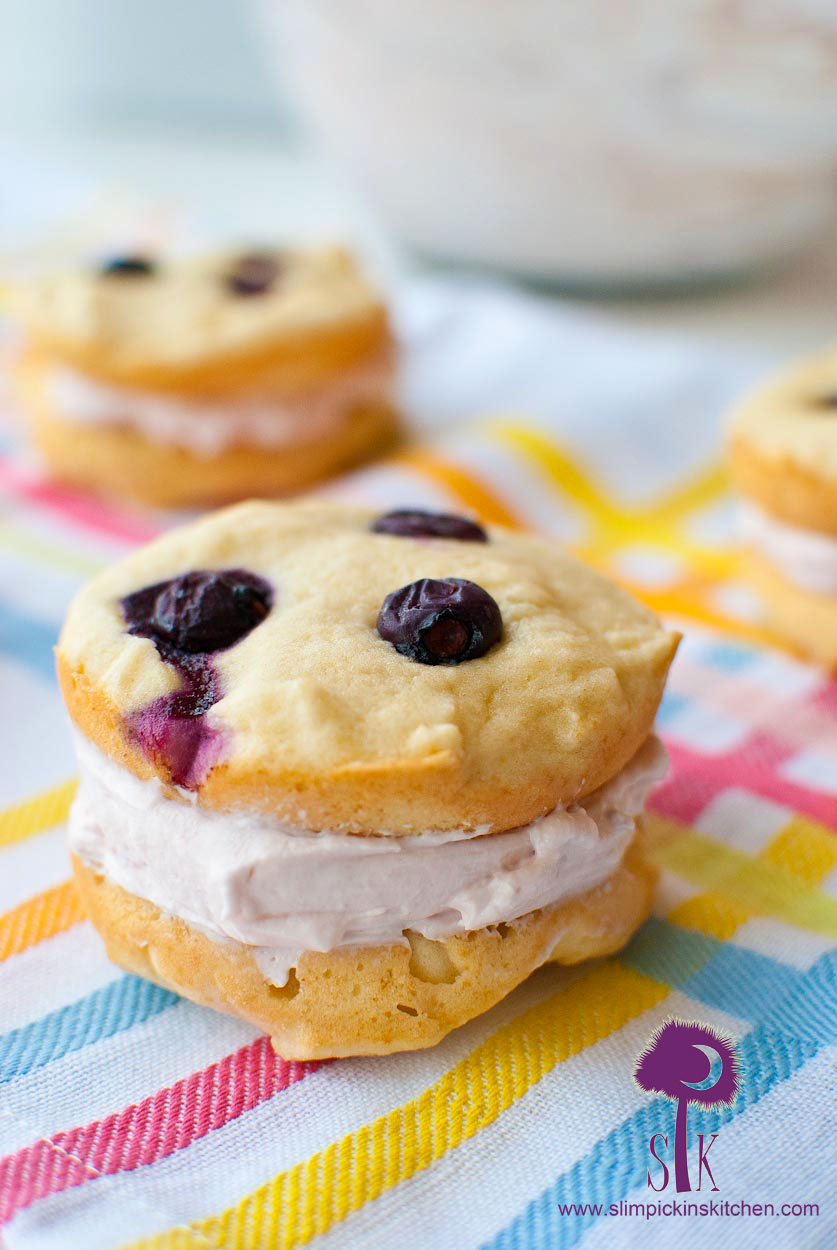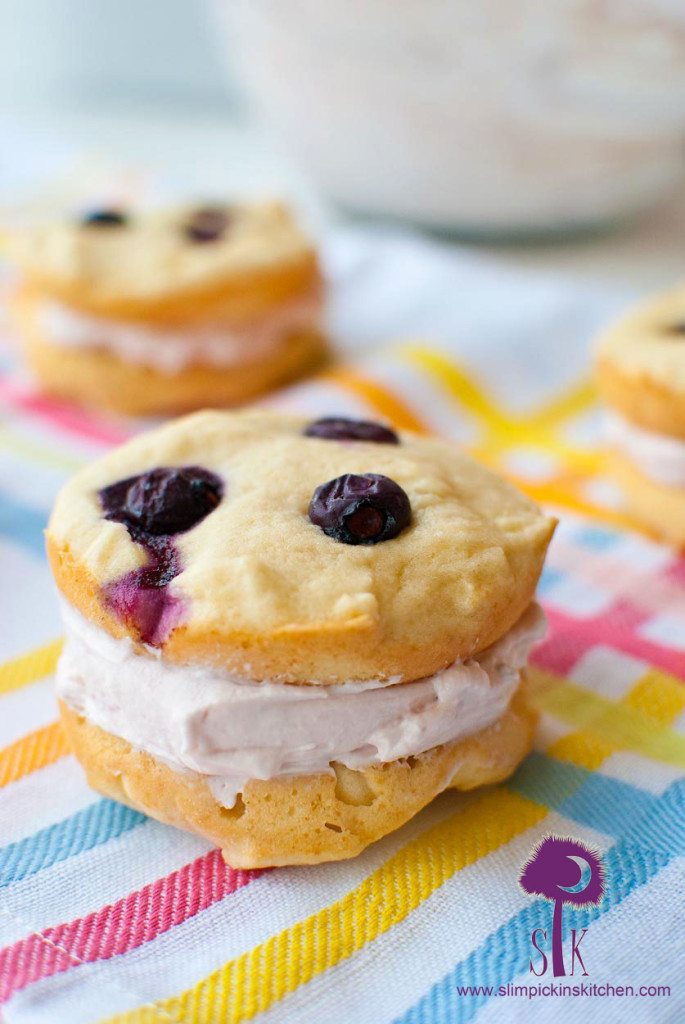 These sugarly little snack cakes are light and heavenly and are a fantastic dessert...or breakfast 😉
I'm not a huge fan of any sort of icing or sickeningly sweet frostings of any kind, so I created a super simple, super fruity cream cheese filling for these cakes that is absolutely spoon worthy.
The lightness of the filling contrasted with the fluffy vanilla cake makes these whoopie pies one of the most delicious summer time treats I've ever made and, if you go for a quick 20 minute walk at some point during the day, you won't have to feel guilty about eating one either.
Oh, and you don't even have to have a whoopie pie pan to make them!
Word.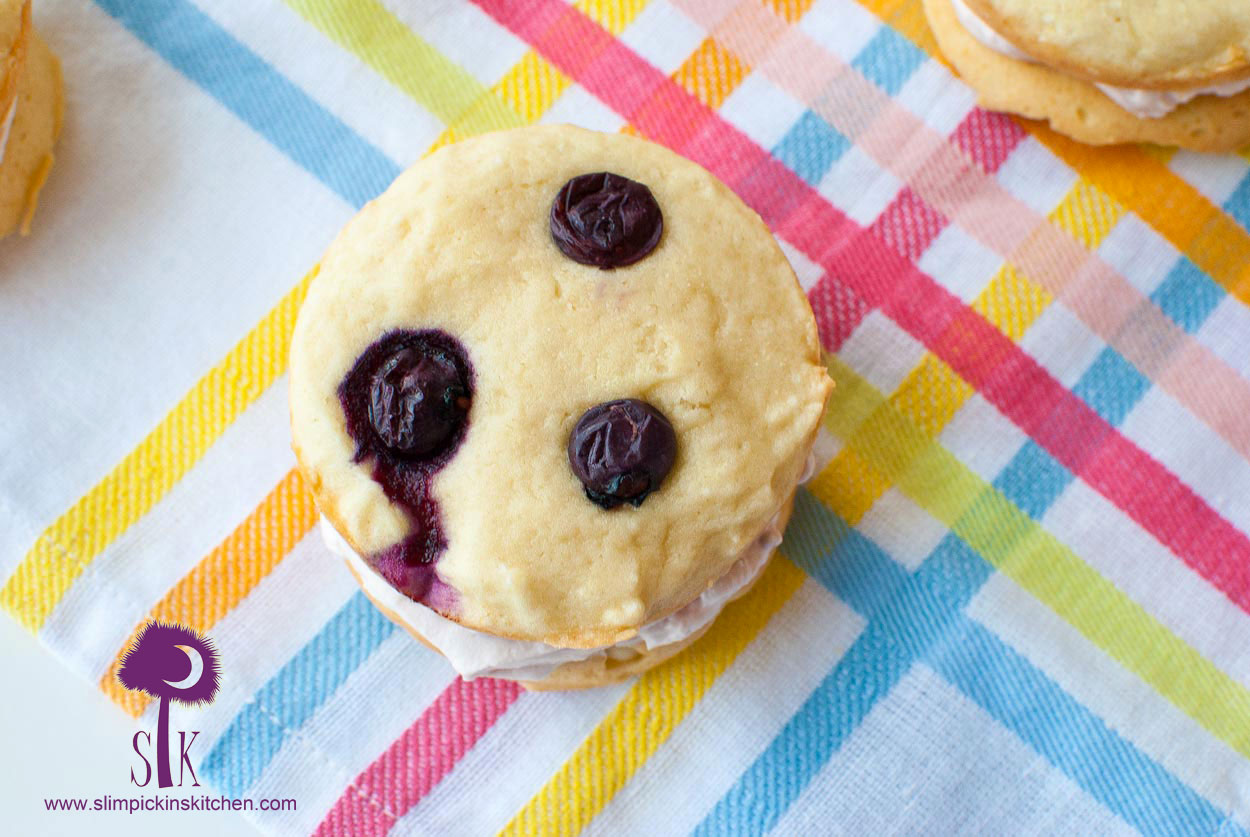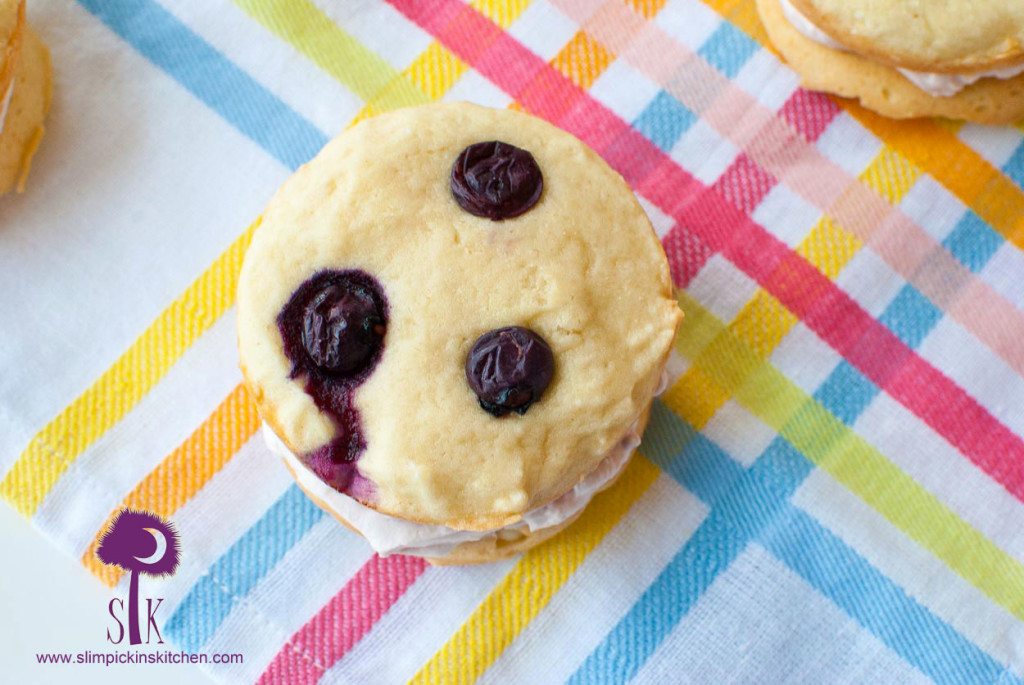 Getting to know you...
Have you ever procrastinated in using an amazing gift?
Have you ever made whoopie pies?
Do you leave your butter on the counter?
Berry Vanilla Whoopie Pies

Print recipe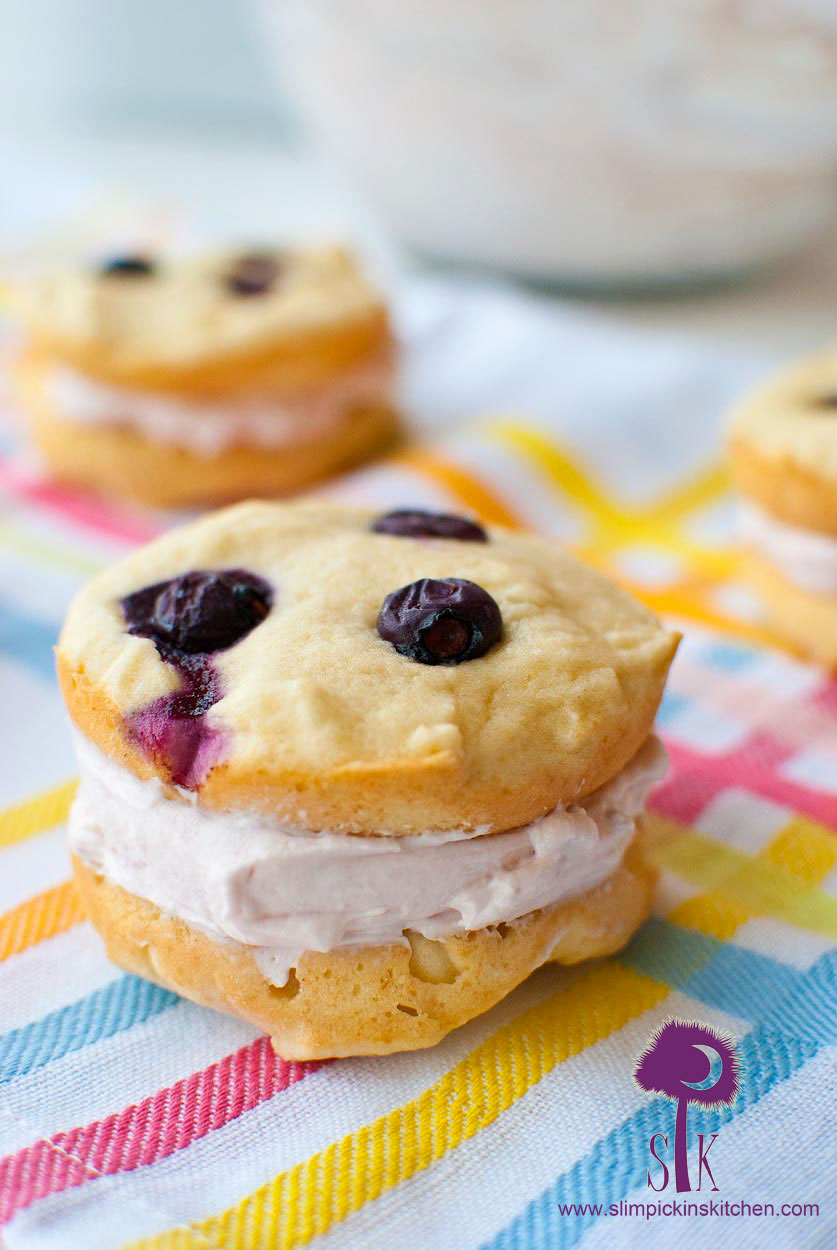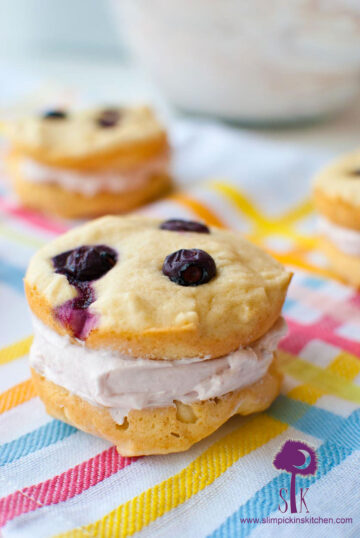 | | |
| --- | --- |
| Serves | 12 |
| Prep time | 5 minutes |
| Cook time | 13 minutes |
| Total time | 18 minutes |
| Allergy | Egg |
| Meal type | Bread, Breakfast, Dessert, Snack |
| Misc | Child Friendly, Pre-preparable, Serve Cold |
| Occasion | Birthday Party, Casual Party, Easter, Valentines day |
| Website | Recipe Adapted from Wilton |
Ingredients
4oz or ½ block neufchâtel cheese (softened)
6oz Chobani non-fat, strawberry Greek yogurt
1 stick organic, unsalted sweet cream butter (softened)
1 cup organic pure cane sugar (or sweetener of choice)
1 large organic egg
½ teaspoon pure vanilla extract
2 ¼ cups cake flour (sifted)
1 ½ teaspoons aluminum free baking powder
¼ teaspoon sea salt
⅔ cups unsweetened vanilla almond milk
1 small handful fresh organic blueberries
Note
*WWpts= 6 pts per serving*
*WWpts= 7 pts per serving*
Directions
Step 1
Preheat oven to 325 degrees F.
Step 2
Add neufchâtel cheese and yogurt to a bowl and beat with a hand mixer until fluffy and well blended. Set aside.
Step 3
In a separate bowl, beat butter and sugar with a stand or electric mixer until light and fluffy. Beat in egg and vanilla and mix until well combined.
Step 4
In another bowl, sift together flour, baking powder, and salt. On low speed, add half the flour mixture into the butter mixture and mix until the flour is almost incorporated. Stop the mixer, add the milk, then continue to mix until the milk is almost incorporated. Stop the mixer again, add the rest of the flour mixture, and mix on low until just combined.
Step 5
Spoon 2 tablespoons of the batter into each cavity of two whoopie pie pans (or muffin tins) making sure to spread the batter to the edges OR spread 2 tablespoons of the batter into 24 small circles onto two baking sheets.
Step 6
Top 12 of the cakes with fresh blueberries, and bake for 11-13 minutes or until the cake springs back when lightly touched. Allow the cakes to cool in the pan or on the sheet for 8-10 minutes then allow to cool completely on a wire rack.
Step 7
To assemble pies, spread cakes without blueberries with a bit of the cream cheese filling then sandwich together with the tops with the blueberries.
Step 8
Enjoy!!!