🙂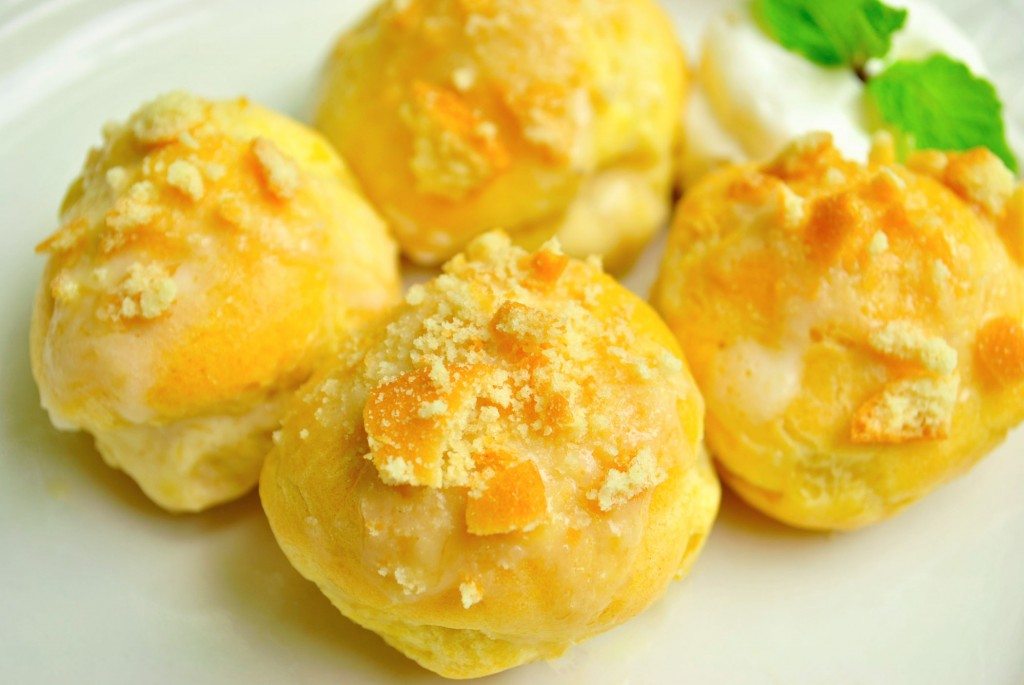 Banana pudding is to the South as a honey badger is to not giving a sh@t.
It's a tried and true staple dessert that is expected at every wedding, family reunion, holiday, and funeral.
If the golden goop is absent at the gathering, be prepared for some very crotchety companions who will constantly whisper, "I can't believe there's no banana pudding" to every passerby within earshot.
No way, you say?
Take it from my father-in-law who learned this lesson the hard way.
Last September, the hubs and I along with my parents, made the six hour trek to his tiny North Carolina town to attend a party hosted by his parents. There was a lot to celebrate! Their youngest son and his girlfriend were expecting a baby in December, the hubs and I were getting married in October, and their daughter had gotten engaged a few months earlier.
So, to show their excitement, my in-laws threw a big party and invited every aunt, uncle, cousin, neighbor, baby mama, baby daddy, and family friend they knew.
They rented a big hall, hired the local booze lovin' Karaoke DJ, and set-up a buffet with BBQ, fried fish, and all the fixins'.
Well, ALMOST all the fixins'...
The feeding trough abruptly ended with no banana pudding in sight.
This was cast aside at first b/c we all knew it was blasphemous to not serve the sweet, so we figured it was either on another table or that it would be brought out later in the evening.
When we realized the pudding was a no show...that's when the twittering began.
Memaw mentioned it to the hubs who mentioned it to his brothers and sister who mentioned it to their significant others who mentioned it to my parents who mentioned it to the cousins beside them who...oh, you get the idea!
Within half an hour the twittering erupted to full blown squawks escaping the lips from everyone in the room. People were seriously offended, and I wouldn't doubt it if some guests left just for that reason.
So, last year's celebratory evening will not be remembered for the delicious BBQ and fried fish, or for the off key renditions of Kenny Roger's Island in the Stream, or even for my future family's impending rites of passage.
No...no... *shakes head*
The evening will instead go down in history as "The Night No Banana Pudding was in Sight".
The moral of the story?
Save yourself from the emotionally ill-fated ride of unending banana pudding bereavement and take this dessert everywhere you go 🙂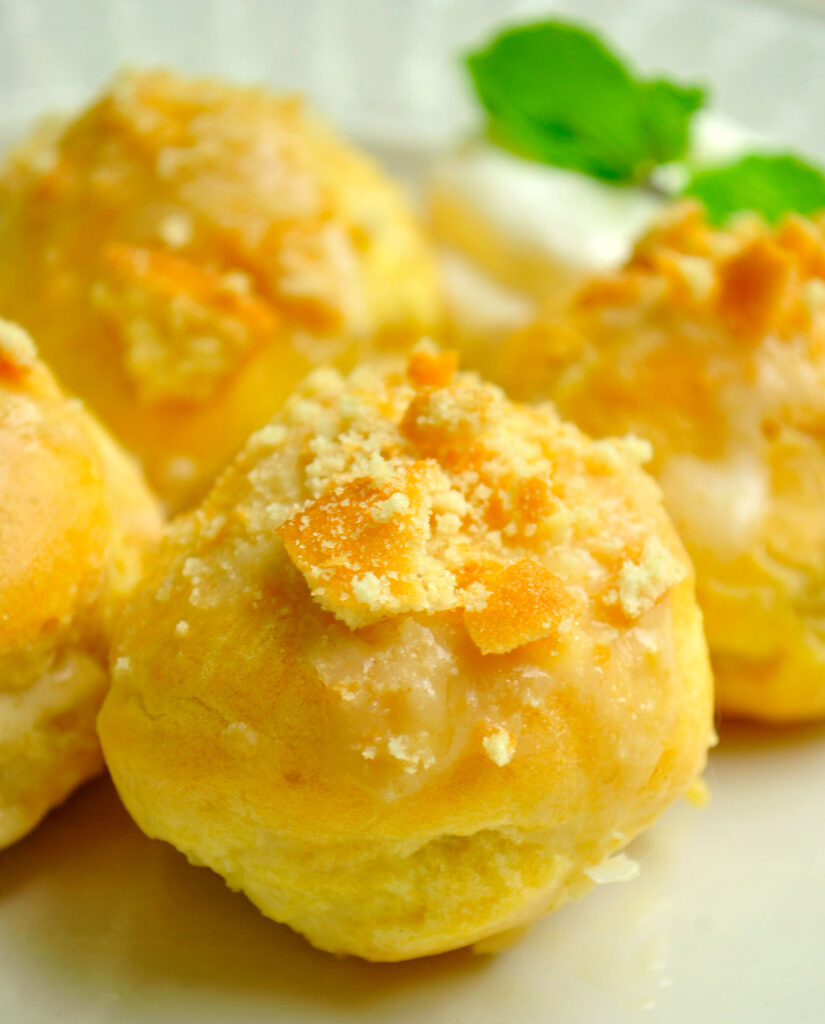 These puffs are like tiny celestial clouds of confectionery bliss.
Light, fluffy, and low in calories, you need not concern yourself with the odd stares from the people who knew you were in charge of the banana pudding.
Nagging naysayers will miraculously switch to dedicated devotees as soon as they take one bite.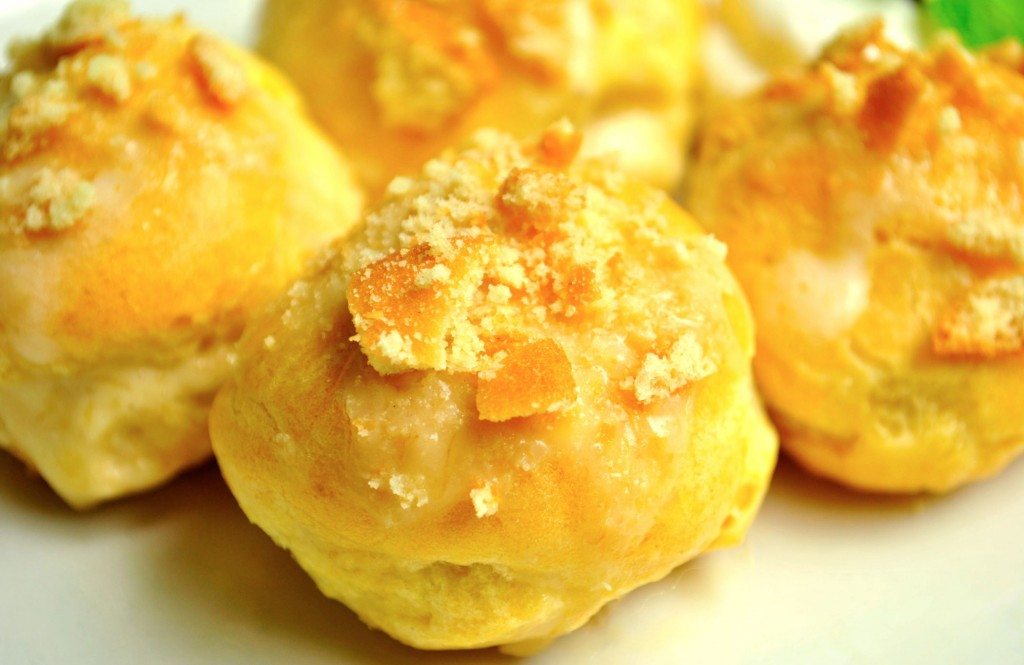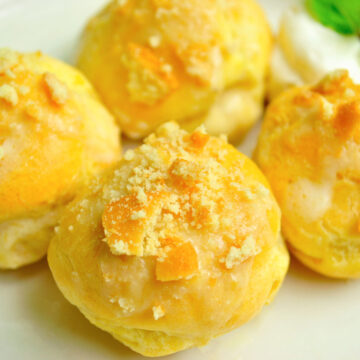 Banana Pudding Cream Puffs
A creamy southern dessert is transformed into puffs of pure perfection
Print
Rate
Ingredients
For the Puffs
For the Filling
1

box Sugar-free/fat-free French vanilla instant pudding mix

2

very ripe bananas

mashed

½

cup

unsweetened vanilla almond milk

1

cup

sugar free or fat free whipped topping
For the Drizzle:
1.5

tablespoon

coconut oil

melted

2

tbsps

filling mixture

10

reduced fat vanilla wafers

crushed
Instructions
For the Puffs:
Preheat oven to 420 degrees F.

Line a baking sheet with parchment paper or with a non-stick baking mat. NOTE: Do not grease baking sheet, as the grease will cause the dough to flatten.

Cut butter into small pieces.

In a heavy saucepan over medium-high heat, combine the water and butter; bring mixture to a full rolling boil (make sure the butter has all melted).

Remove pan from the heat and add flour and salt all at once, stirring vigorously with a wooden spoon until blended. NOTE: The flour absorbs the liquid rapidly, and must be mixed thoroughly until there are no lumps left.

Reduce heat to medium; return pan to heat and continue stirring until the mixture leaves the sides of the pan and forms a ball.

Remove from heat and transfer the dough to the bowl of a mixer. With the paddle attachment, mix at low speed until the dough has cooled slightly. It should be about 140 degrees F. (use your digital thermometer to test the dough).

In a small bowl, add eggs and egg whites; Whisk until mixed together. At medium speed, beat the eggs/egg whites in a little at a time. Add no more than a quarter of the eggs at once; wait until eggs are completely absorbed before adding more (at first the eggs will act like they don't want to mix in, but they will). When all the eggs are absorbed, the dough is ready to use. The dough should be soft and a little sticky, but be able to hold its shape.

Place dough into a gallon sized plastic zip-top bag. Cut the end off one corner with scissors, to make an opening about ¼ inch. Squeeze the mixture onto the pans into silver-dollar sized circles.

Dip your index finger in water, and pat down the pointed tip raised on each puff.

Place in oven for one minute then lower the heat to 375 degrees F.

Continue baking until golden brown, approximately 30 minutes. Be sure to rotate the pans half way through (switch pans so the top one is on the bottom rack and vice versa).

Remove from the oven and immediately prick the lower side of each puff with the tip of a sharp knife.

Return puffs to the oven and turn it off. Leave the door open slightly and allow the puffs to dry out for 10 to 15 minutes. Remove from oven and let puffs cool completely on the baking sheet on a wire rack before filling.
For the Filling:
While puffs are baking, mix the pudding mix and almond milk together until well blended.

Add bananas and mix until well incorporated.

Gently fold in whipped topping.

Cover and refrigerate until ready to fill.

When ready to fill, put mixture in a plastic bag with a piping tip, and gently squeeze the filling into the whole you created with your knife.

DO NOT OVERFILL OR THE PUFFS WILL BREAK OPEN
For the Topping:
Whisk coconut oil and filling mixture together with a fork.

Drizzle over puffs and immediately top with crushed vanilla wafers.

Refrigerate until ready to serve.

Enjoy!!!
Notes
*WWpts= 1 pt per serving* *WWpts+= 2 pts per serving*
Nutrition
Serving:
1
g
|
Calories:
60
kcal
|
Carbohydrates:
6
g
|
Protein:
1
g
|
Fat:
3
g
Getting to Know You...
Does your family have a dish they expect at every gathering?
Do you put meringue or whipped cream on your banana pudding?
Have you ever experienced banana bereavement?