🙂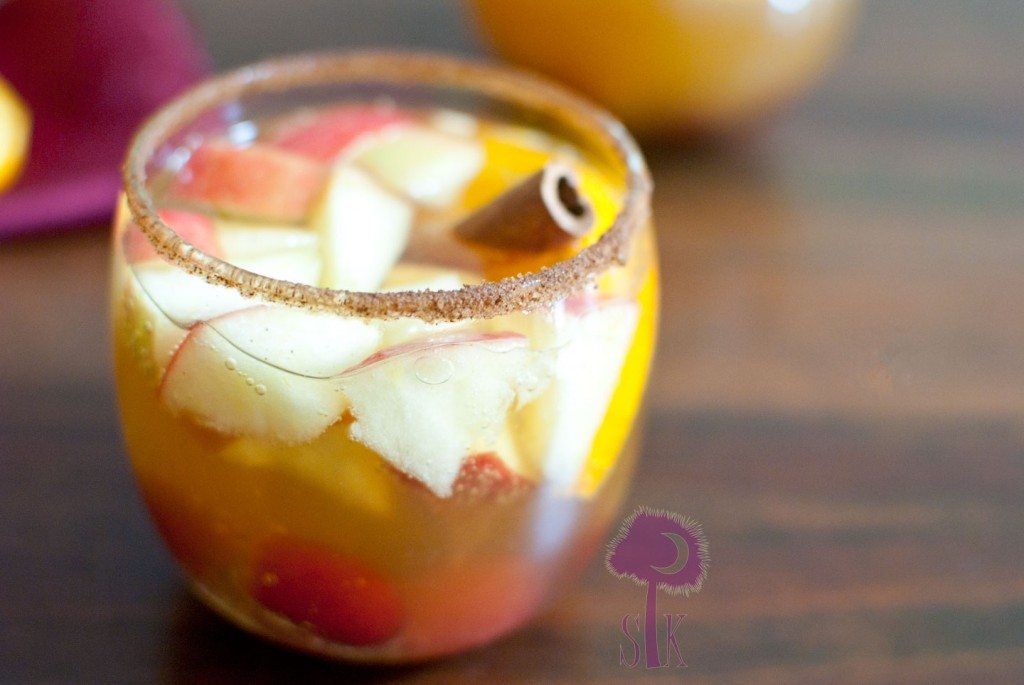 It's fall y'all!
And what better way to celebrate than by making an incredibly autumn-esque drink after getting a new tattoo!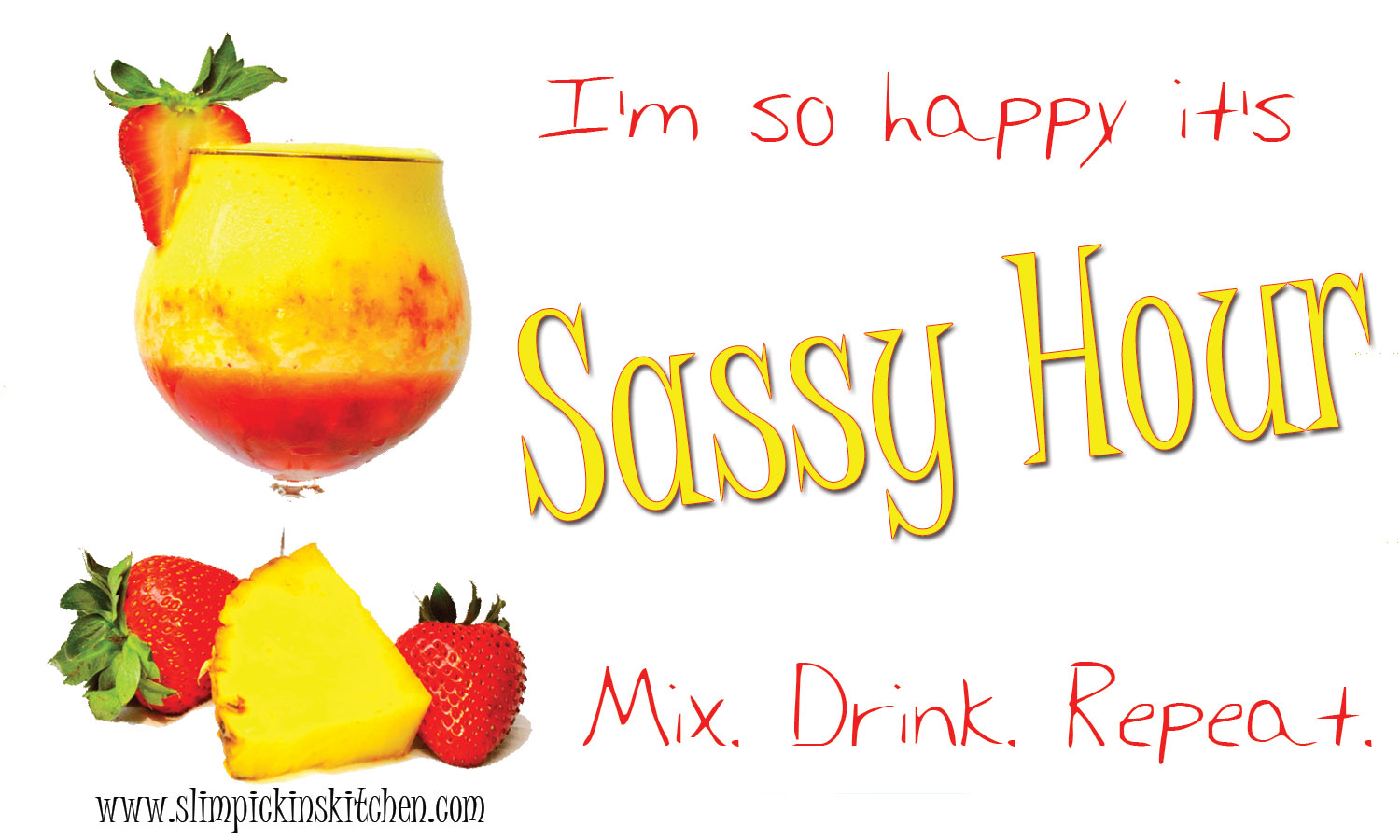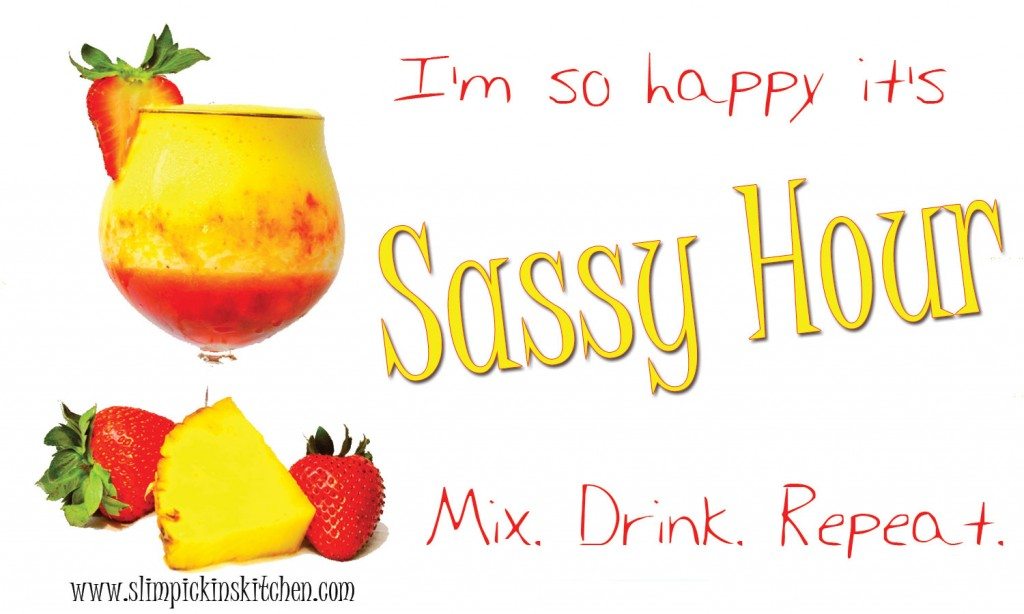 That's right, minions.
Today I got inked.
I've been wanting to get a tattoo that represents my marriage for some time now. In fact, I've been wanting to get a tattoo that represented our relationship since I finally realized that he was the one. I know that I've mentioned before that I wasn't the nicest teenager, and I feel as if my husband had a lot to do with reigning me in. Oh, I also adore Harry Potter, so this tattoo just seemed like the perfect thing to get.
On October 29, 2011 my "Mischief" was "Managed" when I married the man who helped reign me in.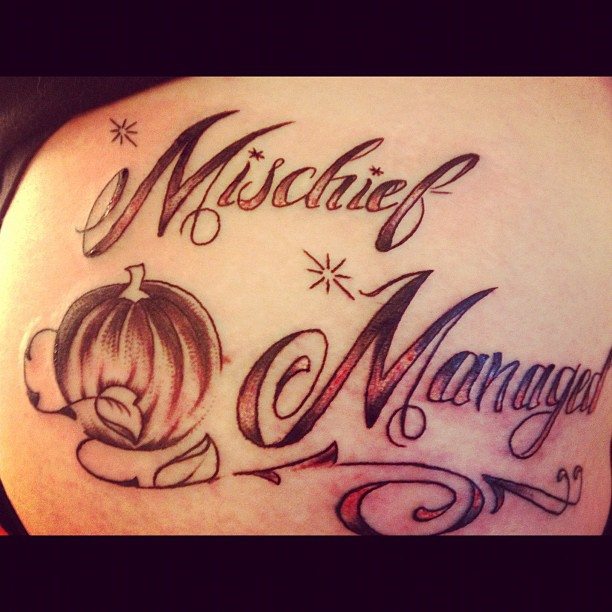 What do you think?!?
I *ADORE* it.
So, these drinks.
OMIGAAAAAAAAAAAAAAAAAAAAAAAH.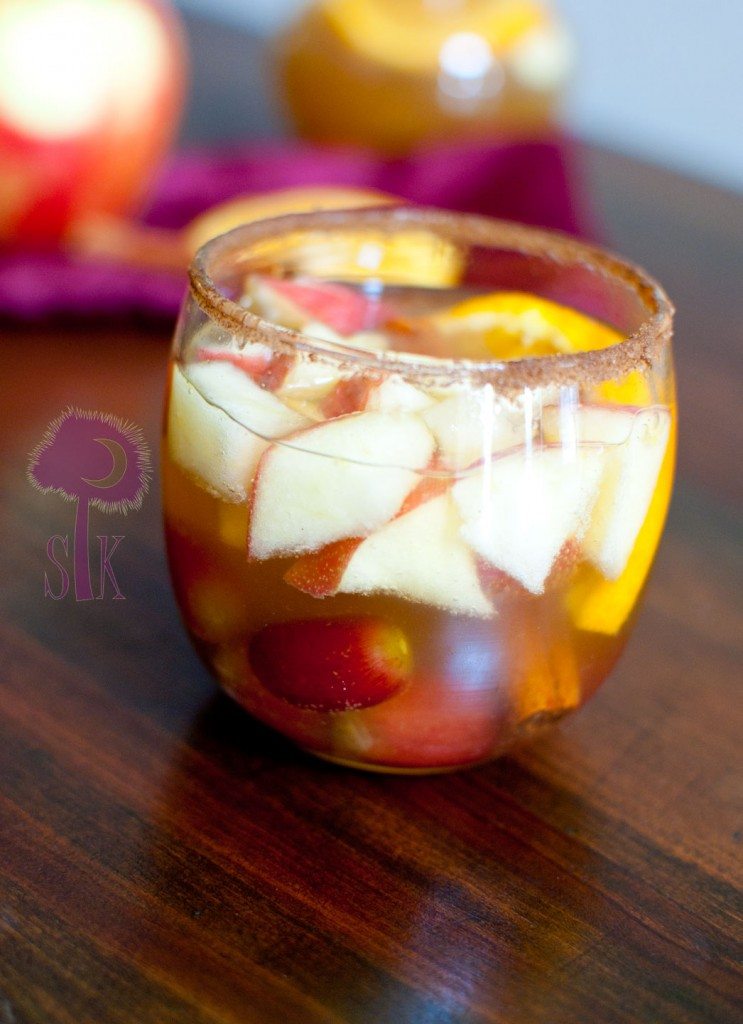 They are deliriously delicious, and I got the original idea when I saw this amazingness known as a Honeycrisp apple sangria on Pinterest.  Seriously?!? Nothing short of impressive. Nutmeg Nanny knows what's up!
So, I put my bartending skills to good use and ended up with this.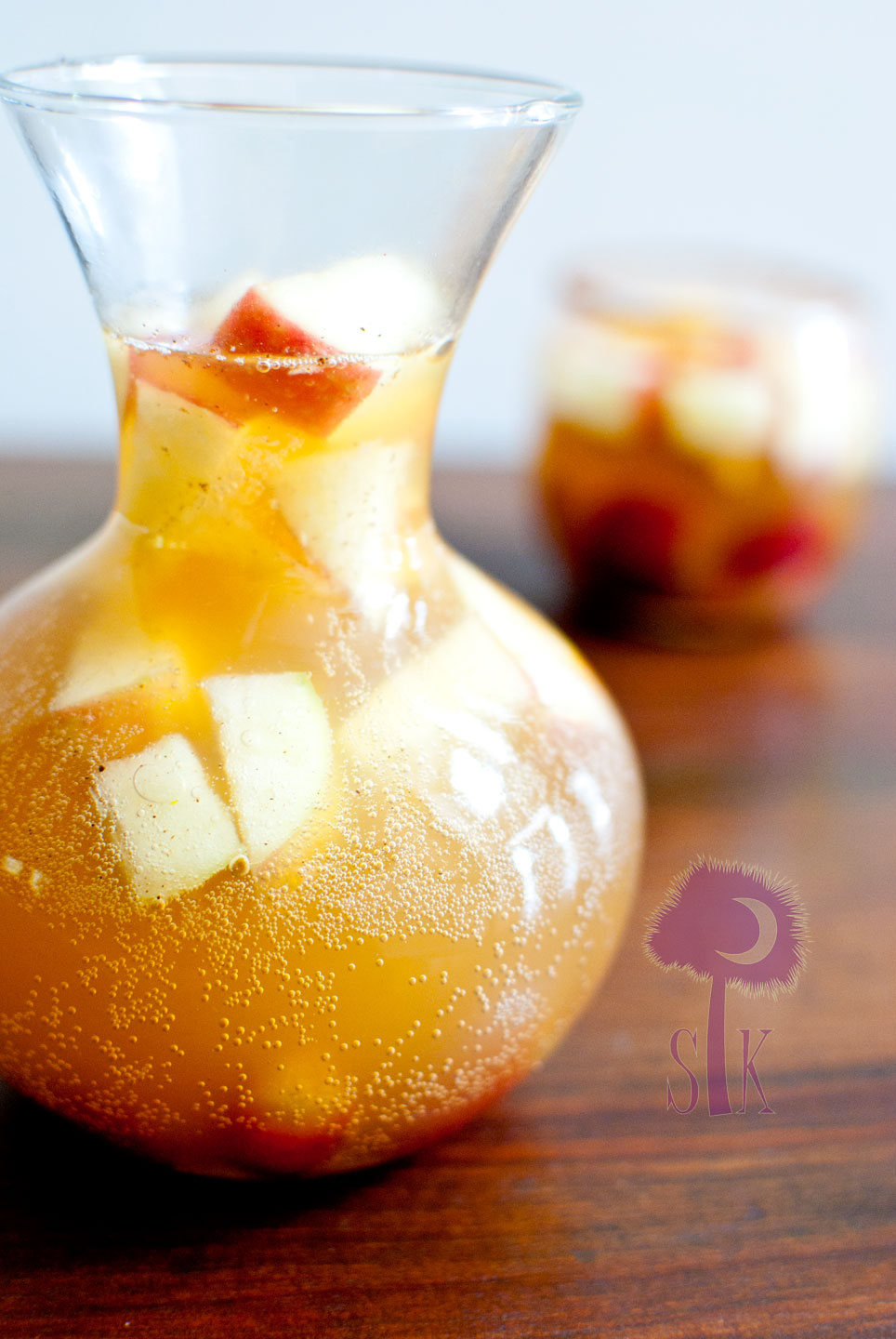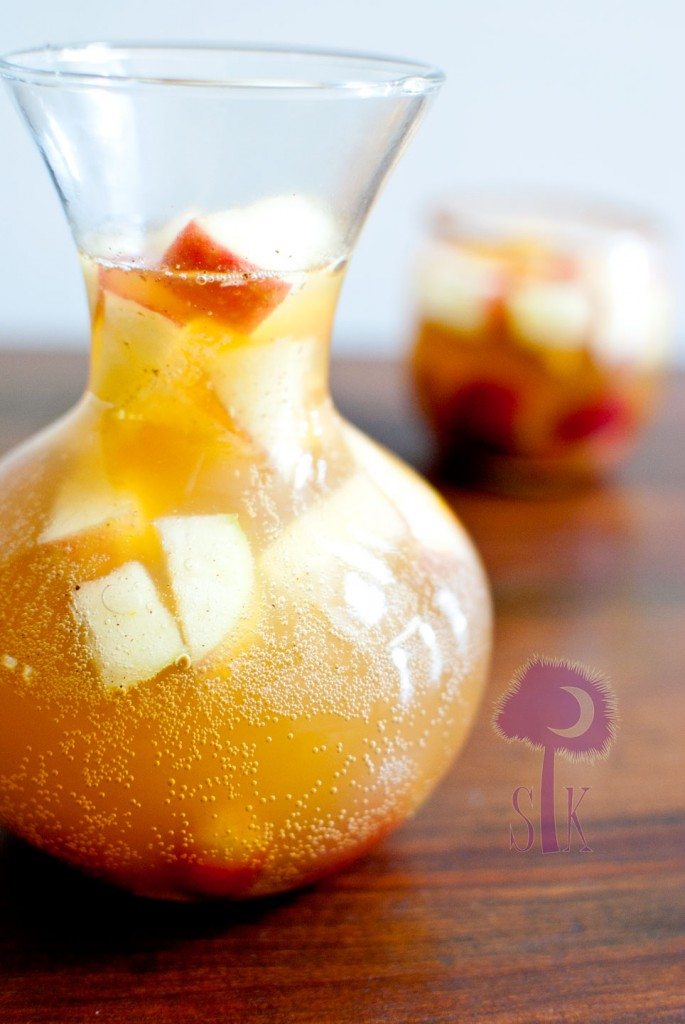 Bubbly, crisp, cold, and refreshing, this cider sangria will literally make you swoon.
Like, you'll immediately catch fall fever after just.one.sip.
Don't believe me?
Go ahead...try to prove me wrong 😉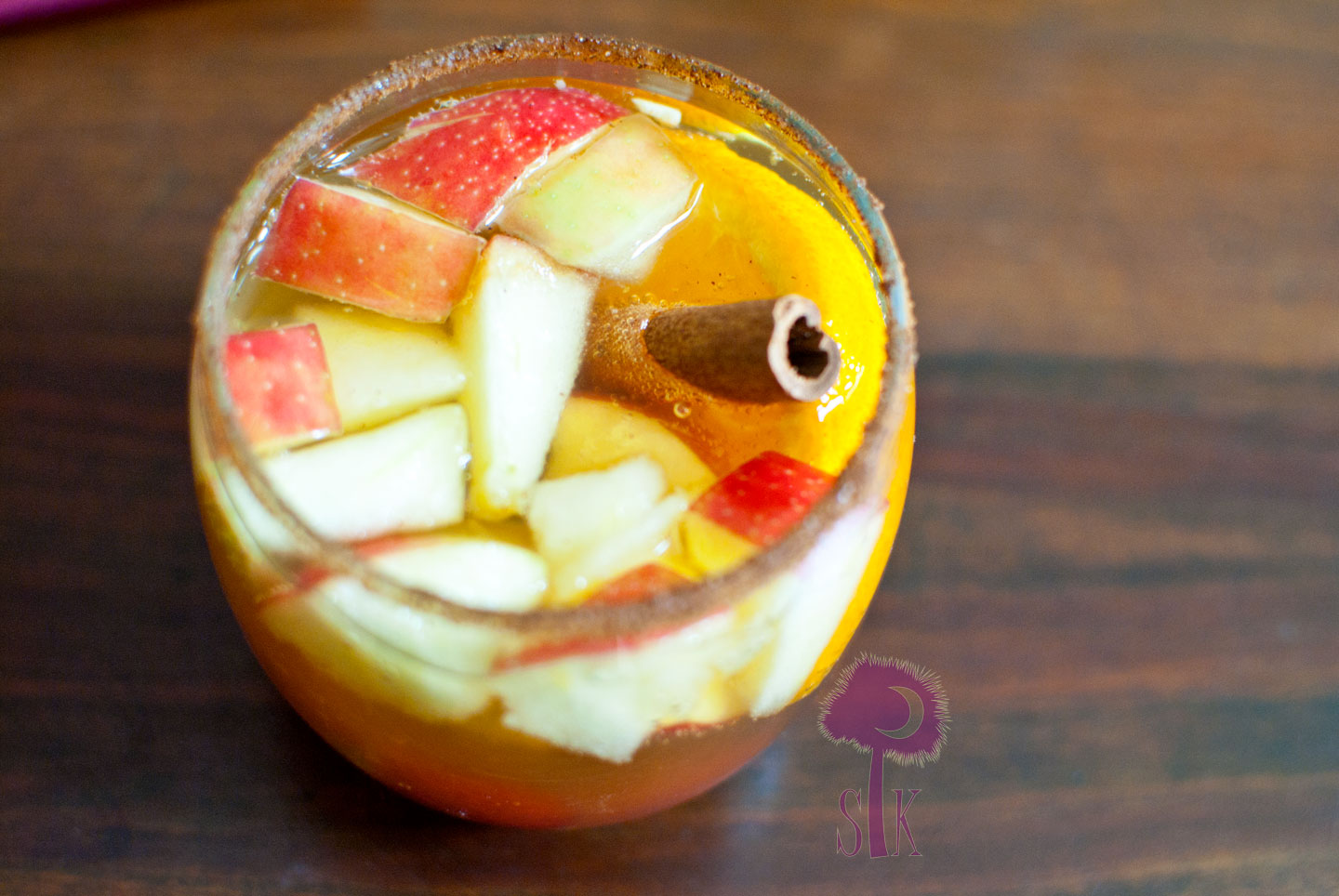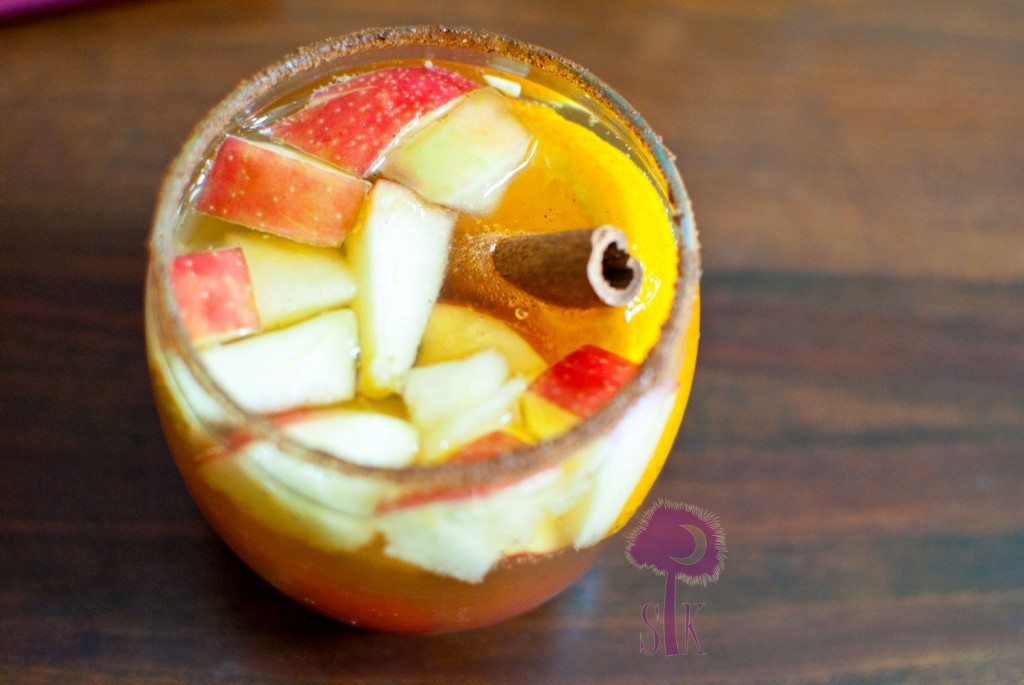 Getting to know you...
Do you have tattoos?
What's the coolest sangria flavor you've tasted?
Have you had Angry Orchard cider yet?
Autumn Apple Cider Sangria

Print recipe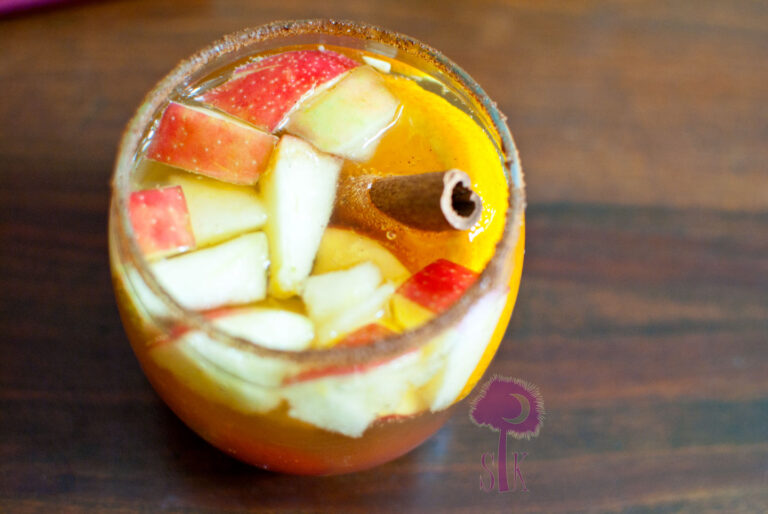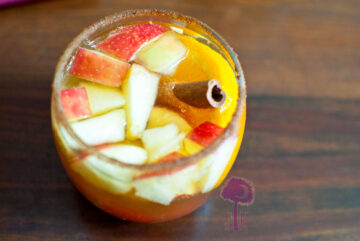 | | |
| --- | --- |
| Serves | 2 |
| Prep time | 24 hours |
| Meal type | Beverage |
Ingredients
1.5fl oz apple vodka
½ Large Honeycrisp apple (About ½ cup, cubed)
½ cup purple grapes
1-2 packet Stevia in the Raw (or sugar, honey, agave nectar. Sweeten to taste.)
¼ cup non-alchoholic apple cider
1 bottle Angry Orchard Apple Ginger hard cider
cinnamon sugar (for rim of glasses)
2 cinnamon Sticks
2 orange slices
Directions
Step 1
In a small bowl or glass, pour vodka and stevia (or sweetener of choice) over apples and grapes, stir, and let steep for as long as you'd like. The longer, the better, but no more than 24 hrs.
Step 2
Spoon steeped fruit into two glasses rimmed with cinnamon sugar.
Step 3
Pour ⅛ cup of apple cider in each glass then top with the Angry Orchard hard cider.
Step 4
Stir with a cinnamon stick, add orange slices, and serve.
Step 5
Enjoy!