Melon Ball Margaritas with Midori Melon Liqueur are the perfect summertime cocktails! Made with gold tequila, Midori melon liqueur, and homemade margarita mix or low-calorie lemonade, they'll become your new go-to poolside beverage!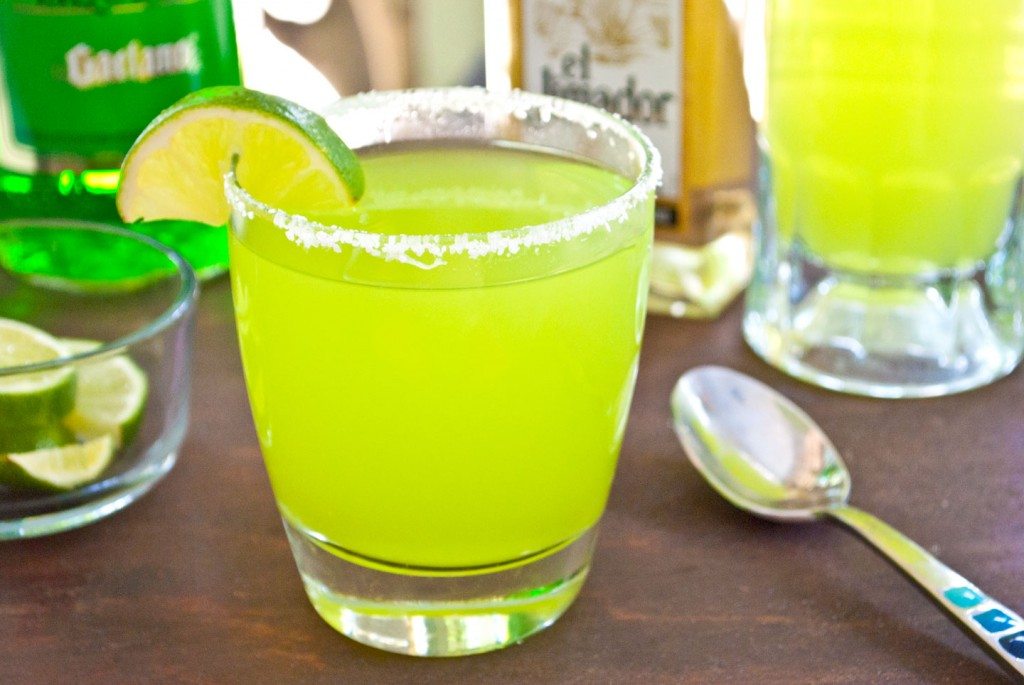 Party People!!!! It's margarita time!
Whoomp, there it is...whoomp there it is...let me hear ya now...whoomp, there it is...
I friggin' love margaritas. Love, love, love, love, love. Can you tell?
There is a bar here in Charleston very close to the beach that I've been going to for many a year. I adore there their top-shelf margaritas with a salted rim after a long day of steeping in the blazing southern sunshine.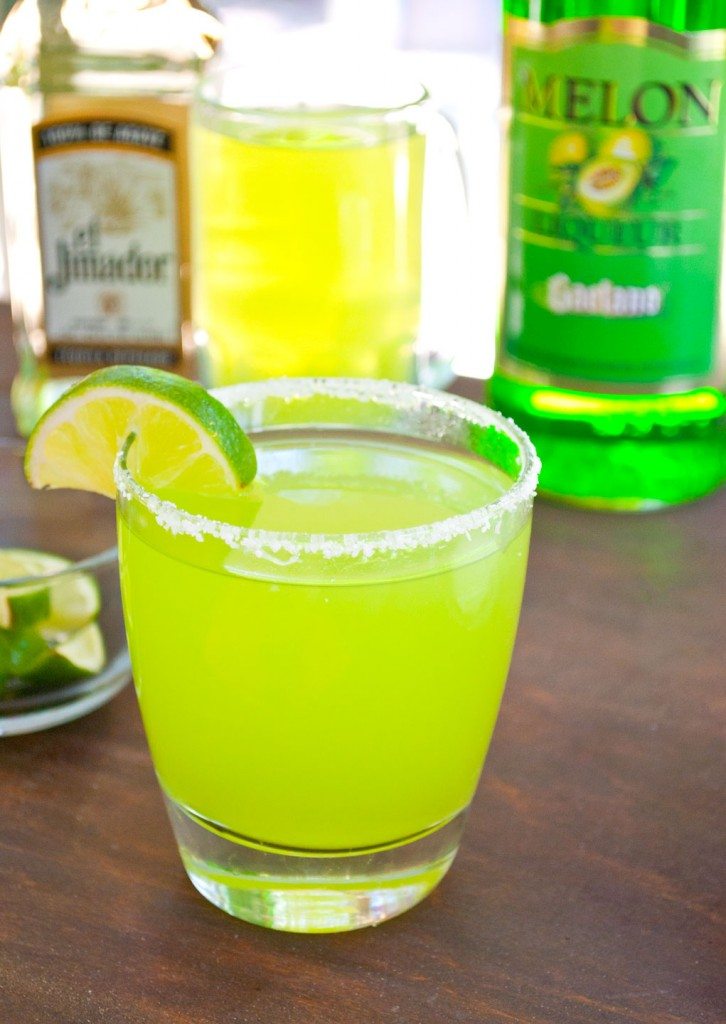 I could guzzle back four of those puppies and be absolutely 100% perfectly content. I mean, who wouldn't be? Four margarita's after a day in the sun?
Yeah...that was before I got old and started waking up with a brain-splitting headache after just one (or two...or three...or four) peasly little glasses of wine.
GAH! Those were the days!
Little did I know I was also easily consuming what, like, 1,600 calories or so for those pint-sized pours?
Jeez, louise...those really were the days!
Well, don't worry your precious little hearts because this drank is nowhere near that crazy amount of calories and it tastes just as good...or even better, actually. I have developed a drink that is practically perfect in every way. Low in calories and high in flavor and alcohol content!
Those are the only requirements, right?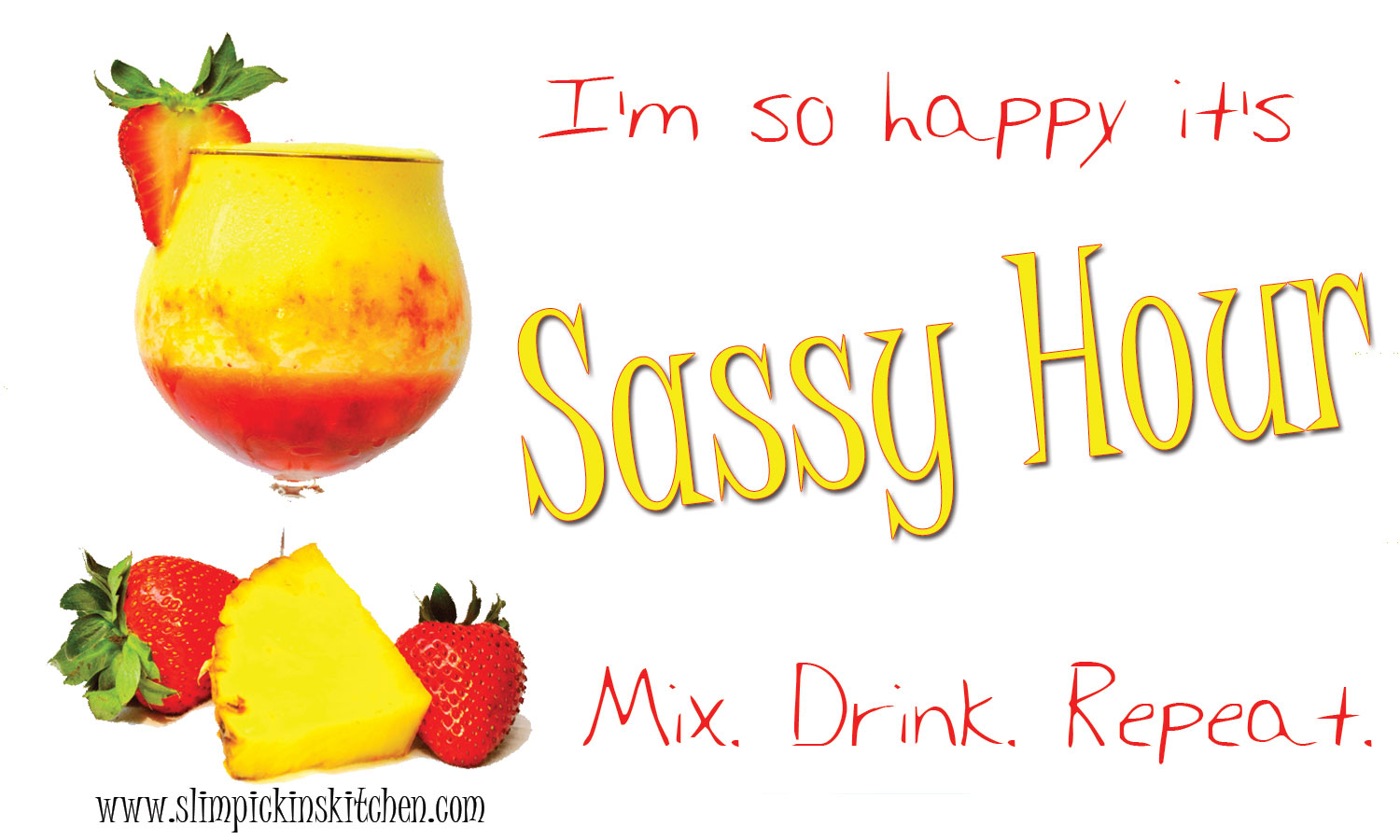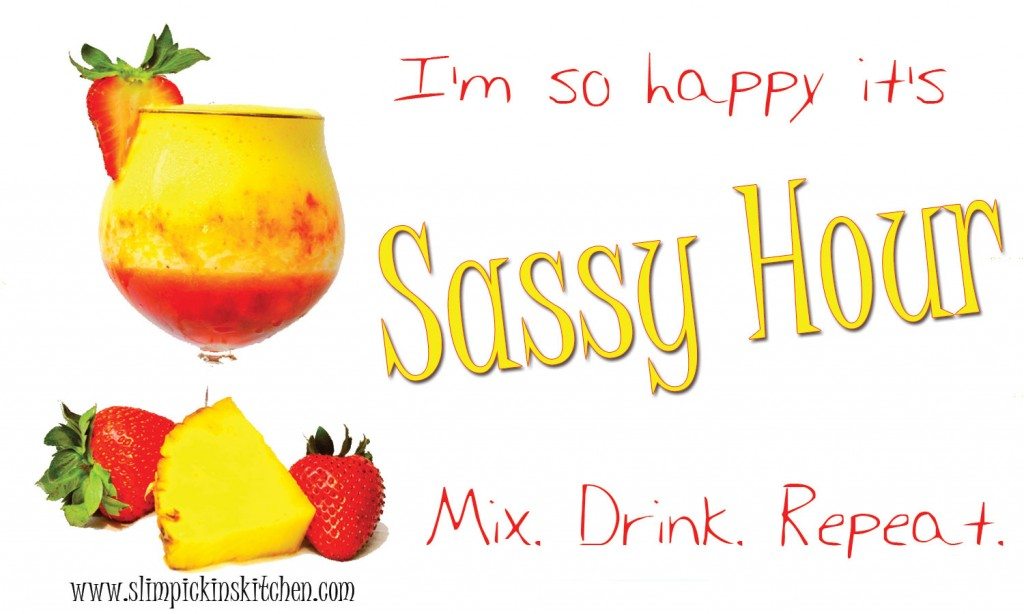 These margaritas are sweet and salty all at the same time and are the perfect quencher for your alcoholic thirst.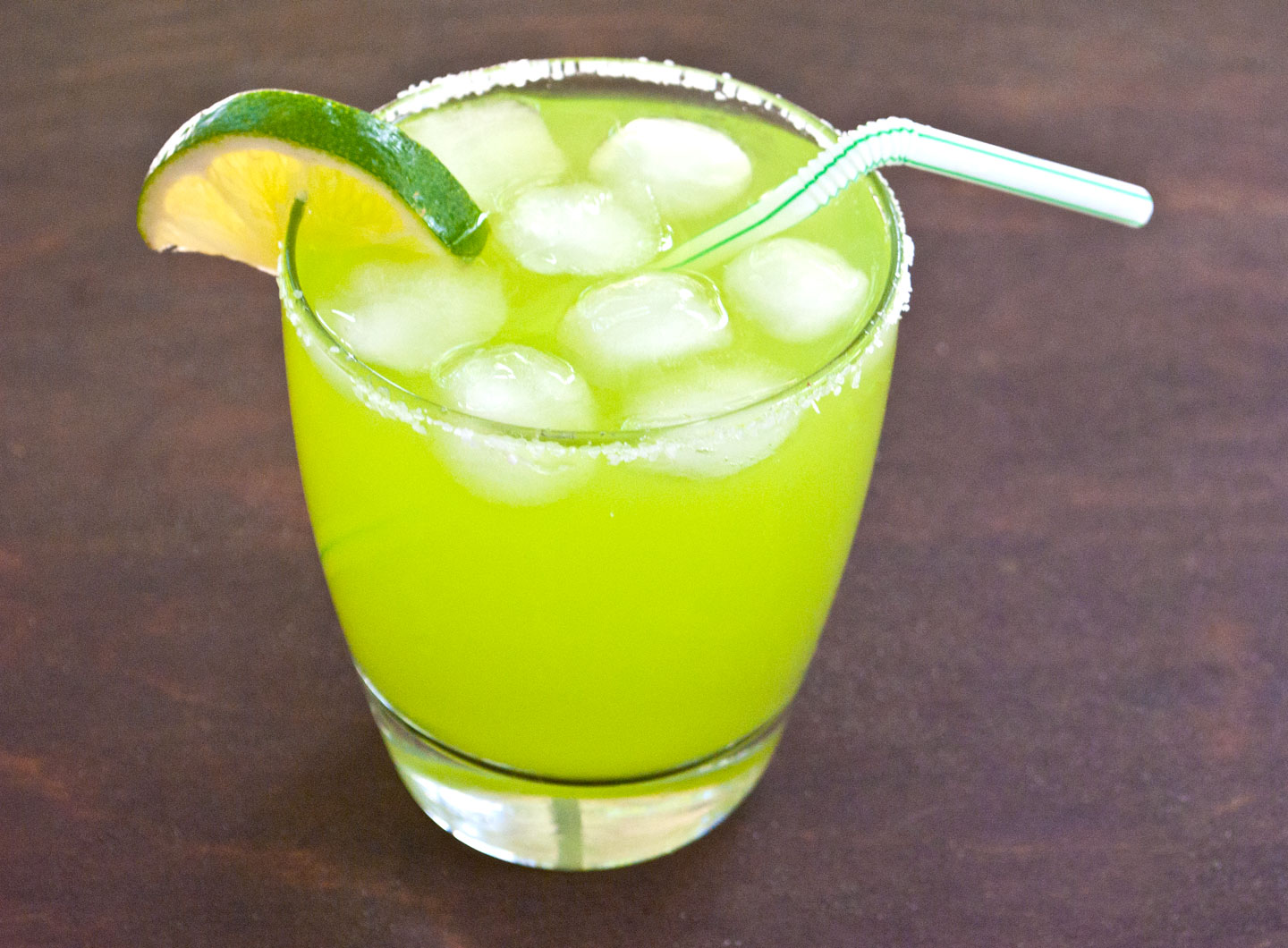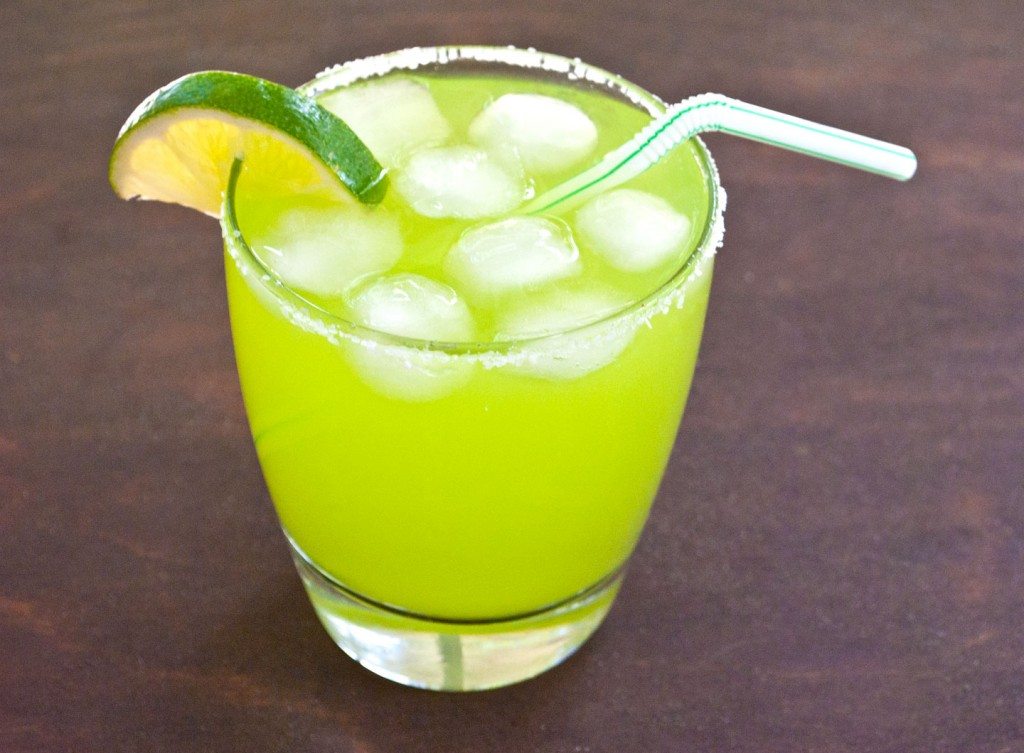 My favorite part about these is that there is absolute *no* high calorie/high sugar sour mix added...AT ALL.
Nope.
I can't stand the stuff and usually try to avoid it at all cost, so I've replaced it with Crystal Light lemonade instead! Now, if you've been reading my blog since it started then you know that I really don't like lemonade either...unless there's booze in it...like in this and in my Pink Peach Lemonade. That is the only way lemonade will ever touch these lips.
And you better guarantee I'm taking a gallon jug full of this stuff with me to my pool party date with Twin tomorrow.
Oh, yeah...one more thing... margarita's are also the most perfectest drink ever for me to be making today b/c it's my dad's favorite drink. Happy Father's Day, Daddio!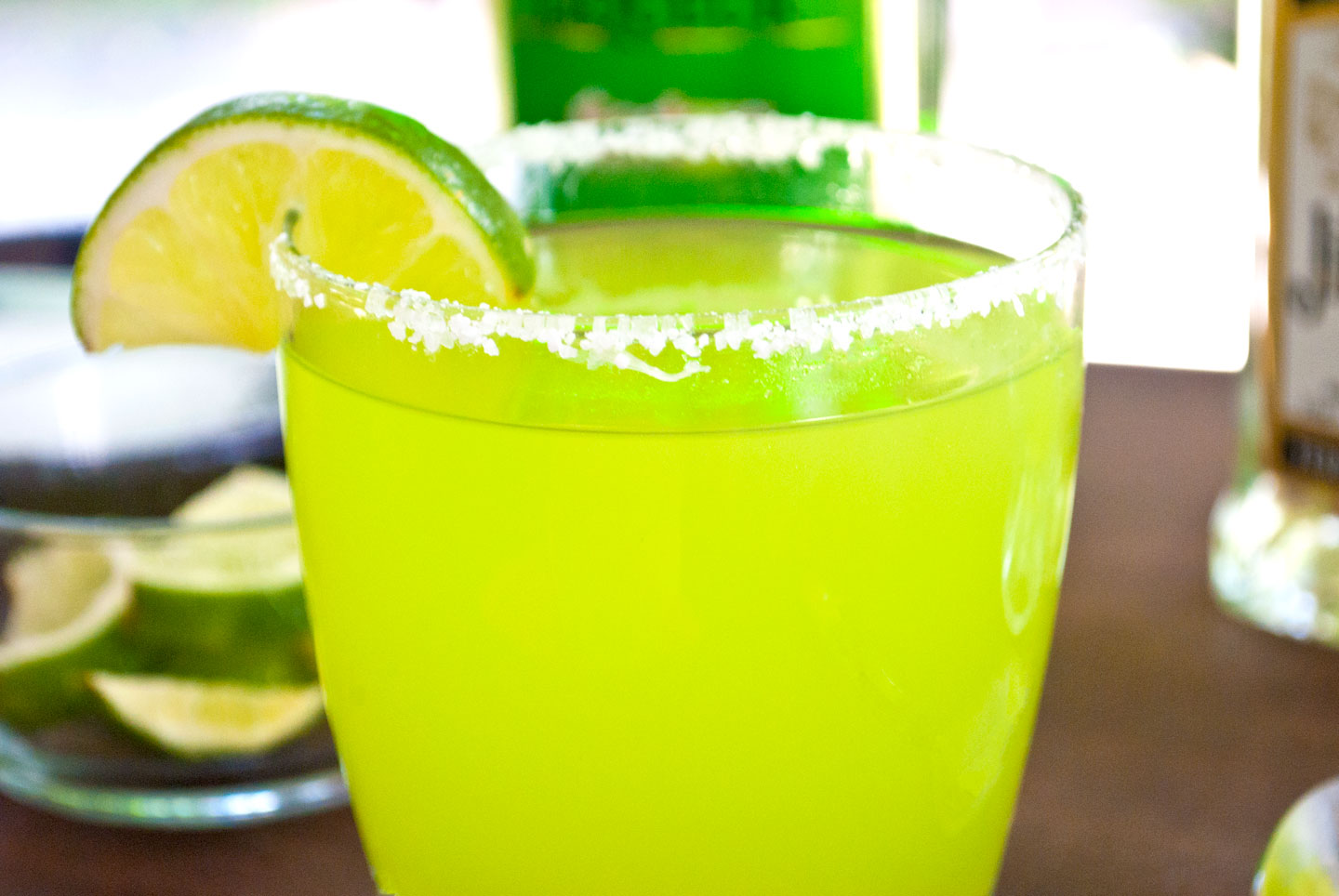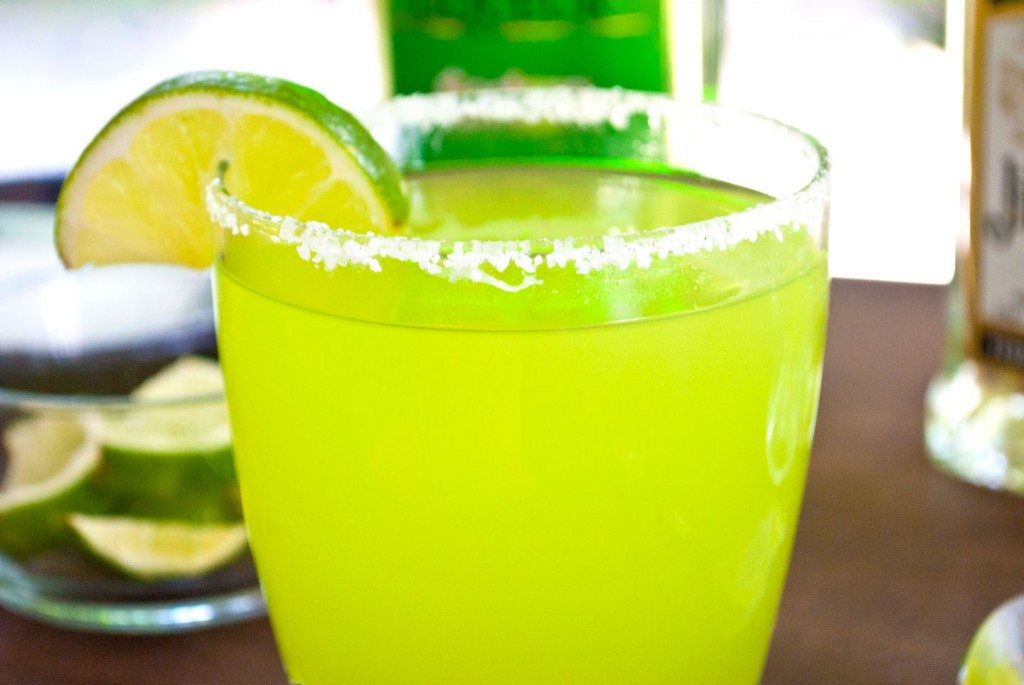 Getting to know you...
Was there a place where you could get things underage when you were growing up?
What's your favorite Crystal Light Flavor?
What did you/are you getting your dad for Father's Day?
"📖 Recipe"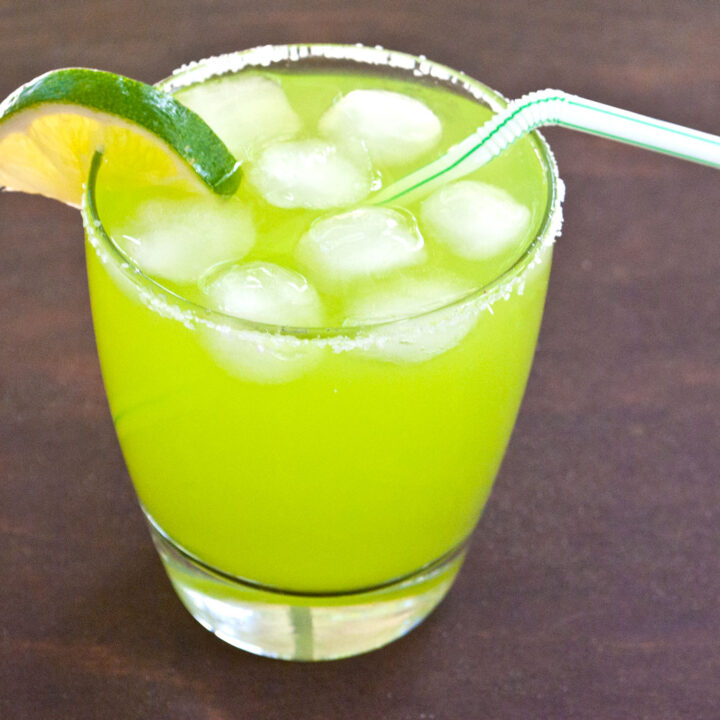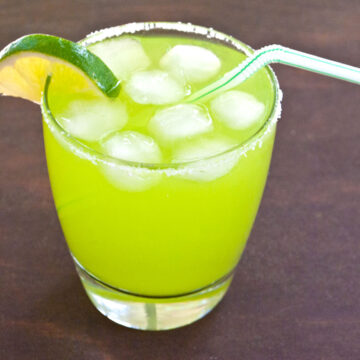 Melon Ball Margaritas
Melon Ball Margaritas are a classic margarita made with homemade margarita mix, or lighten it up with low calorie lemonade, and a swirl of Midori Melon Liquor!
Print
Rate
Instructions
Pour tequila, melon liqueur and pineapple juice in a glass rimmed with salt and filled with ice.

Top off with lemonade, squeeze in the juice from one or two lime wedges, and stir.

Enjoy!
Notes
*WWpts = 2 pts per serving*
Nutrition
Serving:
1
g
|
Calories:
108
kcal
|
Carbohydrates:
4
g