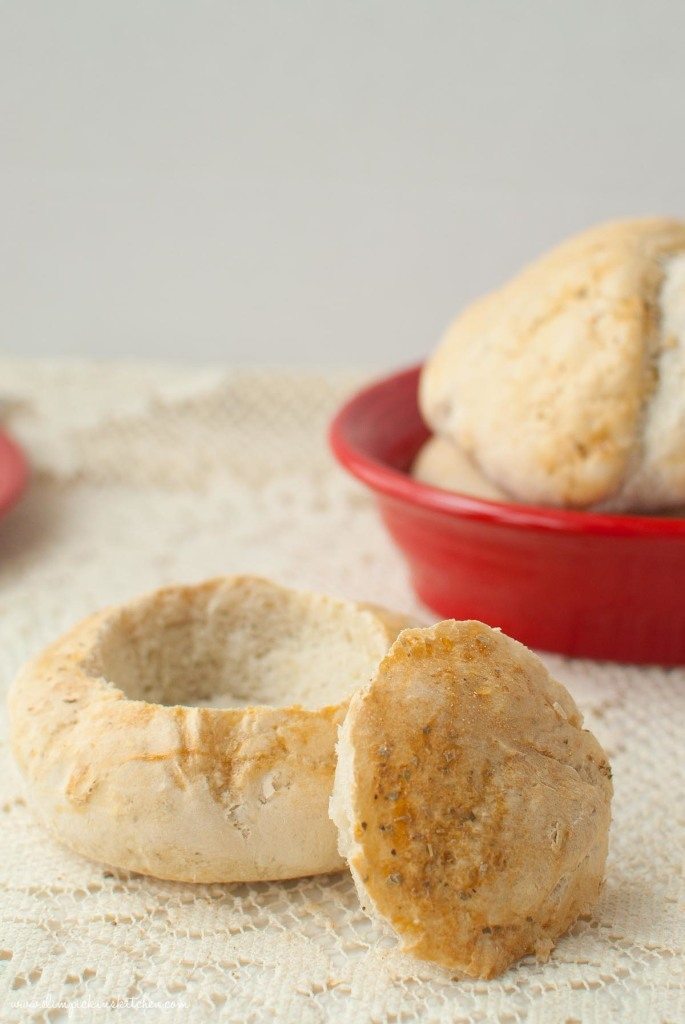 Eating a soft and chewy bread bowl full of piping hot soup is one of my all time favorite holiday traditions.
'Tis the season!
When I was in high school my best friend and I used to work at Belk which, if you don't know, is like the southern version of Macy's. When the weather turned cold and the halls of the shopping center were bedecked with twinkling lights and Christmas music blasted 24/7, we would live for the days when we could go to Atlanta Bread Company on our lunch or supper breaks.
Up until that time, I had never even heard of a bread bowl, and when I discovered they could be filled with soup?!?
It was like pure heaven on a plastic tray.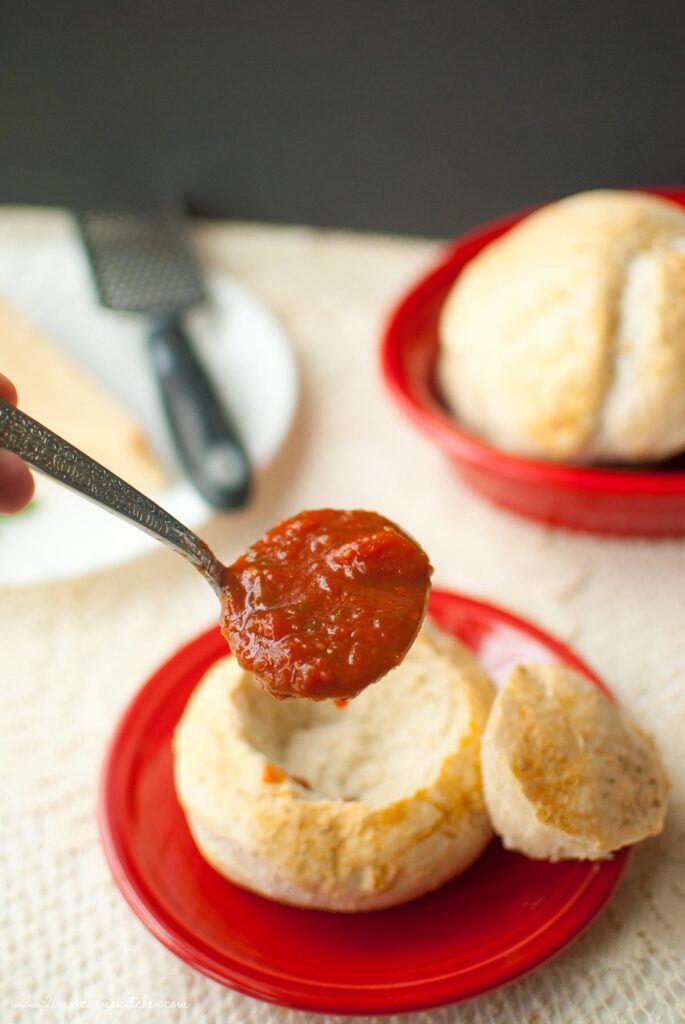 There is just something purely magical about scooping out a doughy bite of marinated bread with a spoonful of soup on a cold winter's day. Now that I don't work in retail anymore and I live in the boonies, finding a killer deli that serves their soup in a bread bowl is very few and far between.
Bah-hum-bug.
It's also super hard to find a quality loaf of bread in the bakery section of our local grocery store that isn't teensy tinsy or the size of my head.
So, naturally, I had to make my own bread bowls to satiate my winter wishes!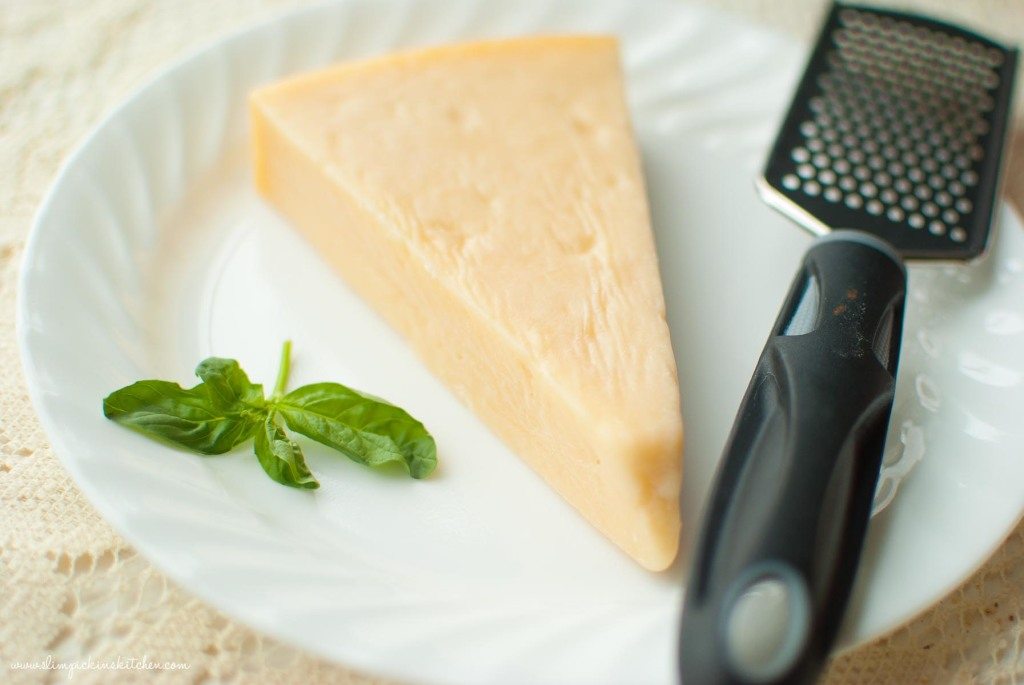 This recipe is quite simple but, as with most homemade bread recipes, it does take a wee bit of patience.
I highly, highly suggest that you make these bread bowls then throw your favorite soup ingredients into your slow cooker before going on a major holiday shopping excursion, hanging holidays lights or playing out in the snow with the kiddos.
That way you'll have an insanely easy and satisfying supper ready and waiting to warm your bones when you get home.