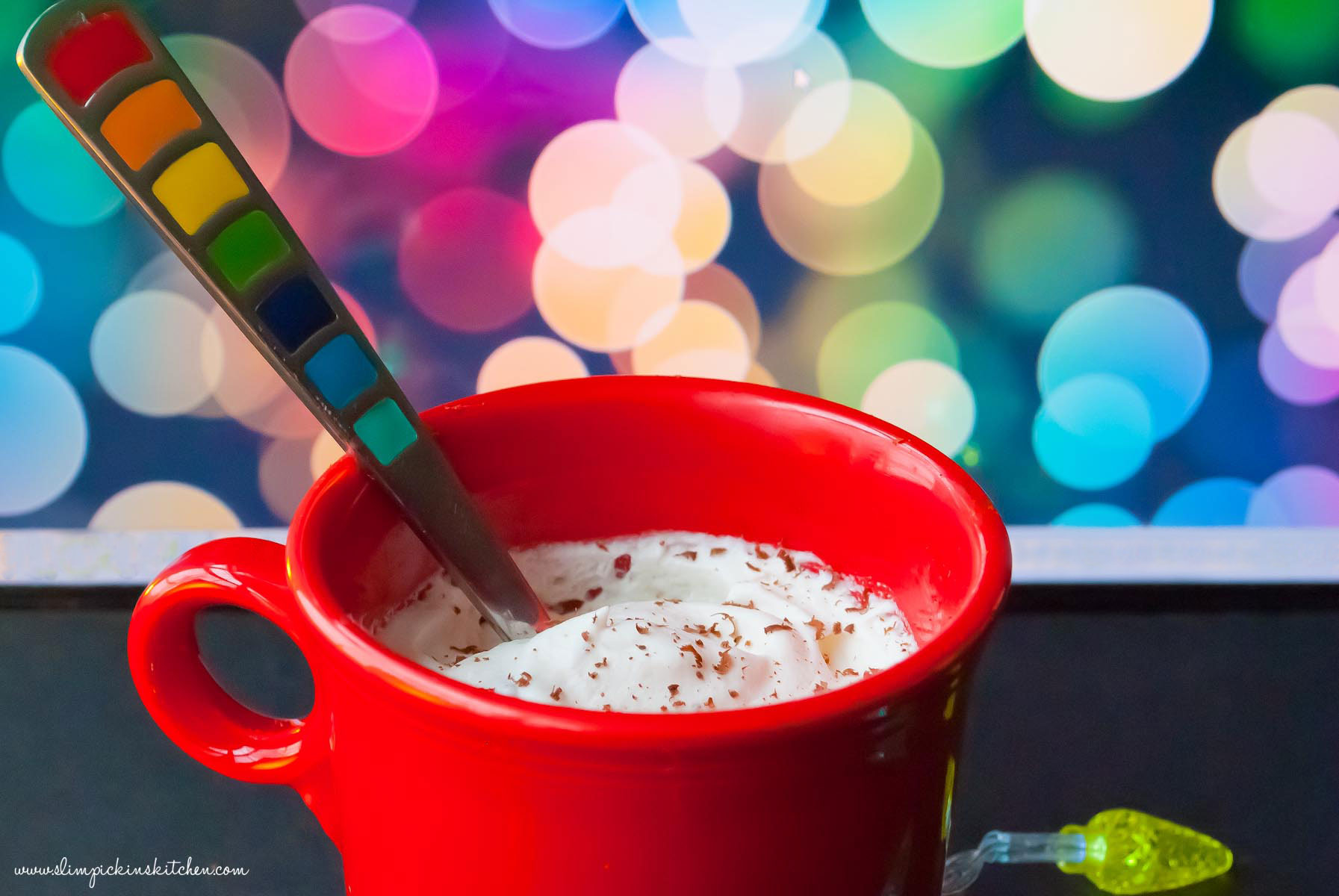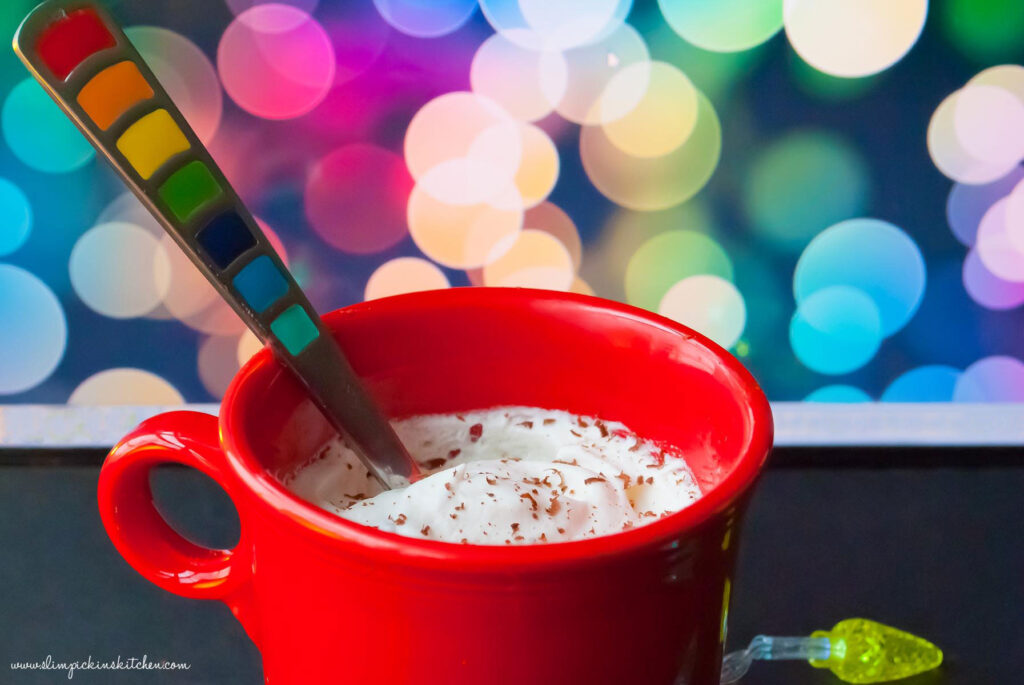 Mug cake, mug pie, healthy mug cake, healthy brownie in a mug, muffins in a minute...
Nobody really cares what mug cakes are called as long as they end up ooey and gooey and are ready in a flash, amiright?  Sometimes, though, you have to be super careful because several of the recipes out there on the interwebz are like 12 bazillion calories and are overloaded with sugar, fat, and more sugar.
When SweetLeaf Stevia® contacted me asking if I'd like free samples of their new holiday flavors of the Peppermint Mocha and Pumpkin Spice Sweet Drops™, I jumped at the opportunity! Sweet Drops™ are so, so versatile and are one of the quickest and easiest ways to add flavor and sweetness to recipes without adding calories, fat, or gluten.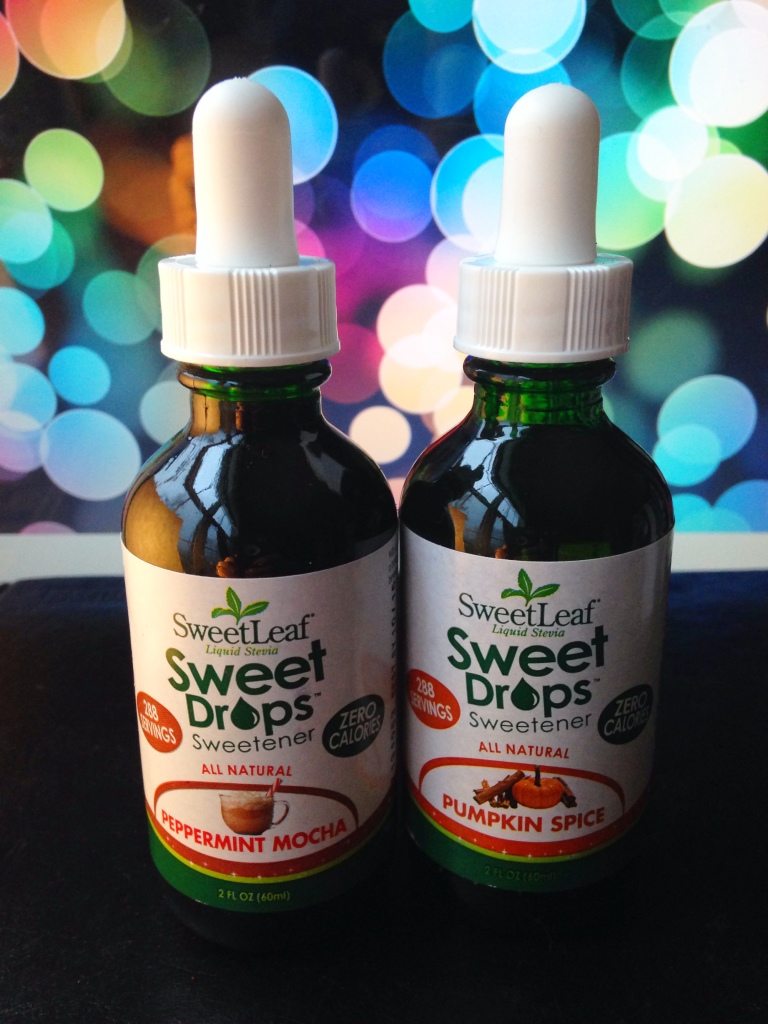 My first idea was to make, well, a skinny peppermint mocha for y'all today, but that's not very creative is it? Since Thanksgiving is right around the corner, I thought to myself, what would I want to eat after being a fatty cakes and stuffing my face full of Mama Mac's cornbread dressing and pumpkin everything on Thursday and then going bat cat crazy while shopping (online) during all of the Black Friday hoopla?
Coffee and chocolate.
Warm, fudgy, stick to your ribs chocolate that was healthy and guilt-free and wouldn't have to make me walk another 5,000 miles after my holiday meal.
This healthy chocolate mug cake completely nails it. Oil-free, sugar-free, grain-free, gluten-free and full of natural protein, this easy dessert or quick snack may not seem all that appetizing, but I swearzies it's phenomenal! It's almost like you're eating chocolaty pie filling rather than cake.
I promise I didn't just eat two one for breakfast (yes I did).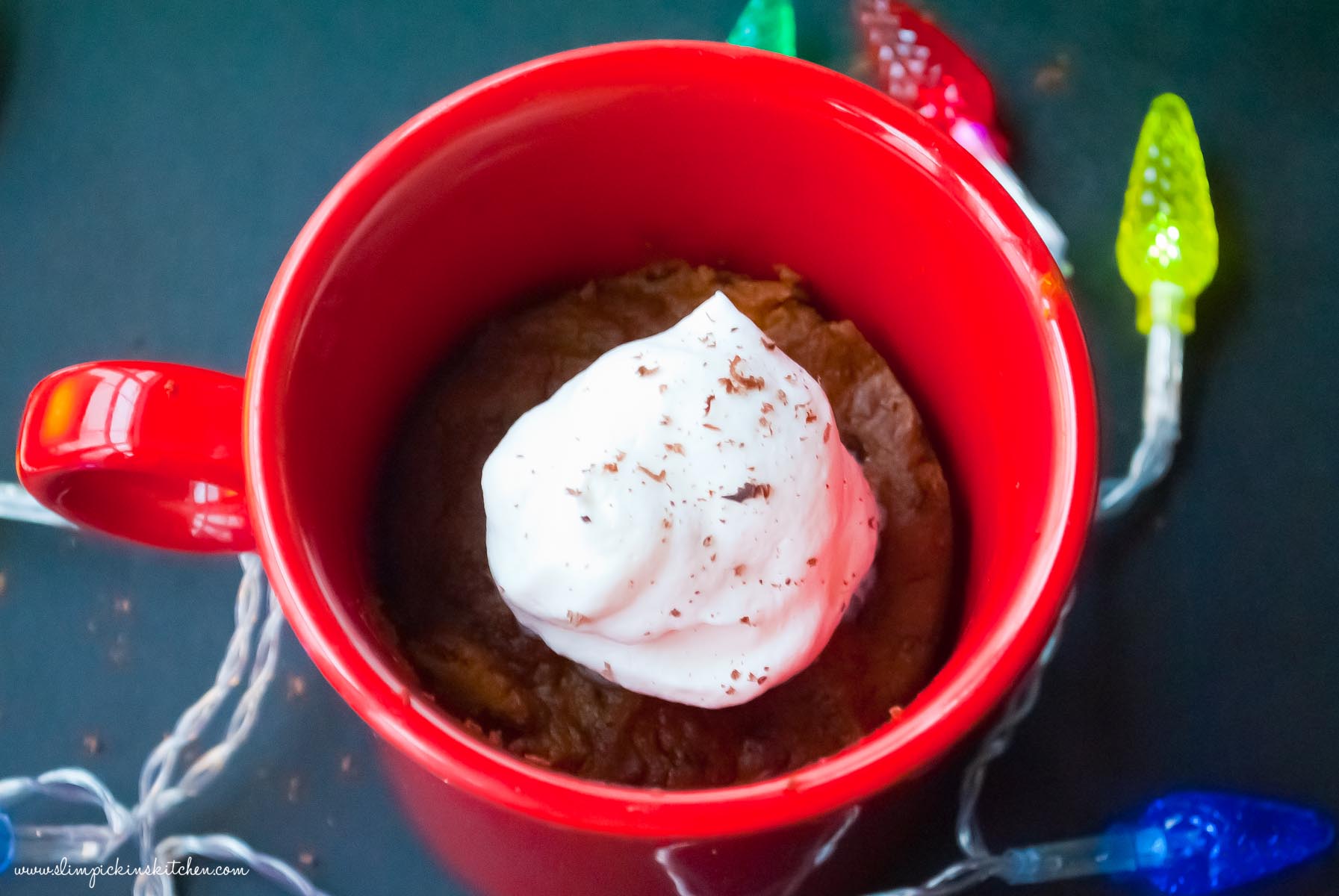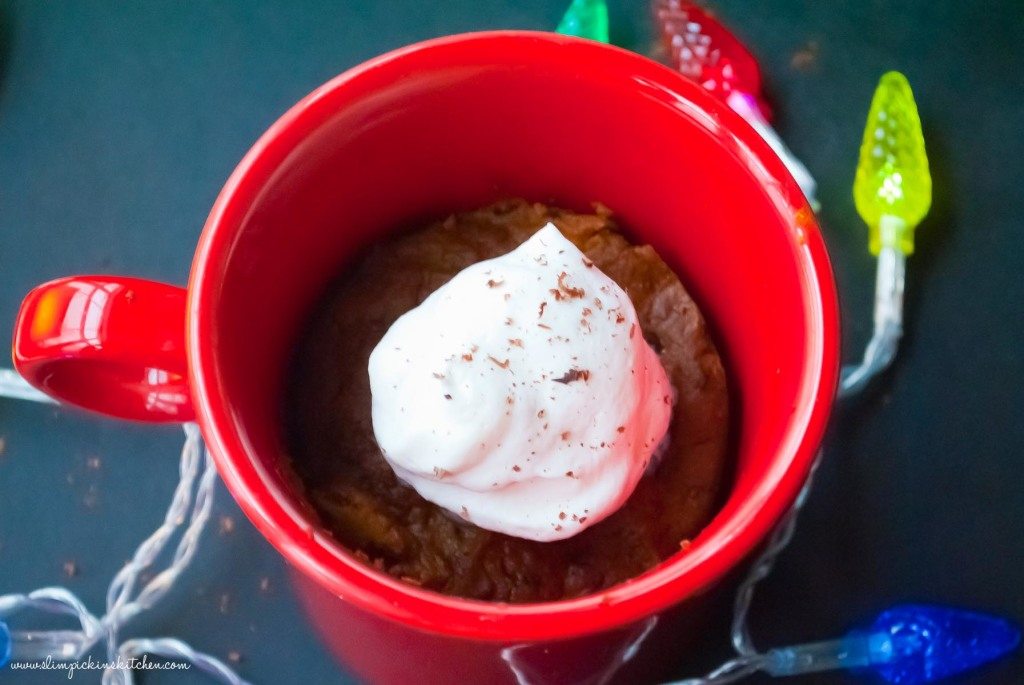 One of y'all will soon be snuggling up in their favorite chair watching Hallmark Christmas movies eating one of these warm, healthy mug cakes or my pumpkin cinnamon roll in a mug because SweetLeaf Stevia® has also agreed to provide one bottle of either Peppermint Mocha OR Pumpkin Spice Sweet Drops™ to one lucky Slim Pickin's Kitchen reader. Winner's choice!
That's a great way to get into the holiday spirit, no?
*Disclaimer: SweetLeaf Stevia® provided me with free samples of their sweet drops for this post. Per usual, all thoughts, words, and opinions are my own*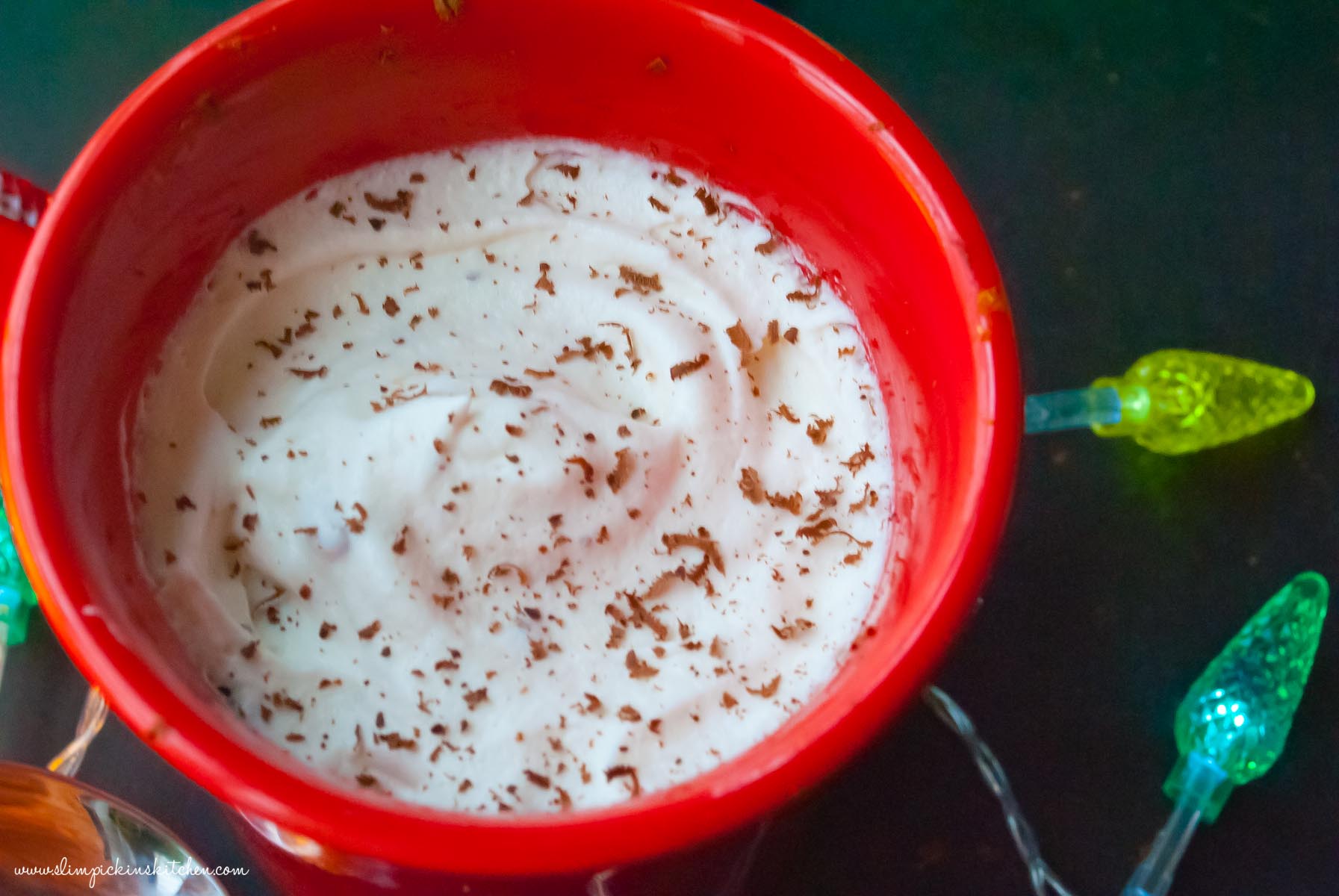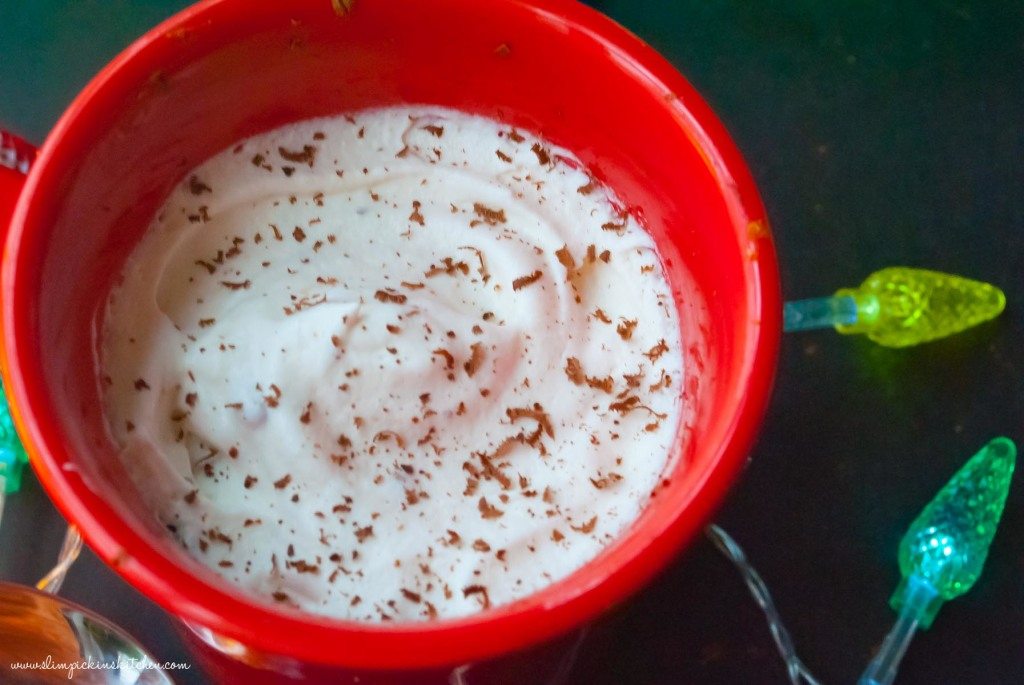 CONTEST RULES:
IN ORDER TO BE IN THE RUNNING, YOU MUST FILL OUT THE RAFFLECOPTER FORM BELOW! 
To enter the giveaway you must subscribe via email and confirm your subscription to new posts from Slim Pickin's Kitchen. Don't forget you also will receive a free copy of my Pumpkin Lover's eBook as soon as you confirm your subscription! You also must leave a comment below answering the question, "Which Black Friday deal are you most excited about?"
To gain additional entries, you can follow Slim Pickin's Kitchen on Instagram, Pinterest, & Twitter, follow SweetLeaf Stevia® on Twitter and be sure to come back EVERY DAY until Wednesday, December 4, 2014 and tweet about the giveaway.
The giveaway will end at 11:59pm (EST) on Wednesday, December 4, 2015, and the winner will be randomly selected within 72 hours. Upon verication that all mandatory stipulations for entry have been met, the winner will be notified via e-mail and will have 48 hours to respond. If the winner has not responded within the allotted time frame, a new winner will be chosen.
SweetLeaf Stevia® will then mail the winner their Sweet Drops™ of choice! Note: The shipping address must be a physical address, it *CAN NOT* be a PO Box.
Good luck to y'all, and may the odds be ever in your favor!
Happy Thanksgiving!
YOU MUST FILL OUT THE FORM BELOW IN ORDER FOR YOUR ENTRY TO COUNT!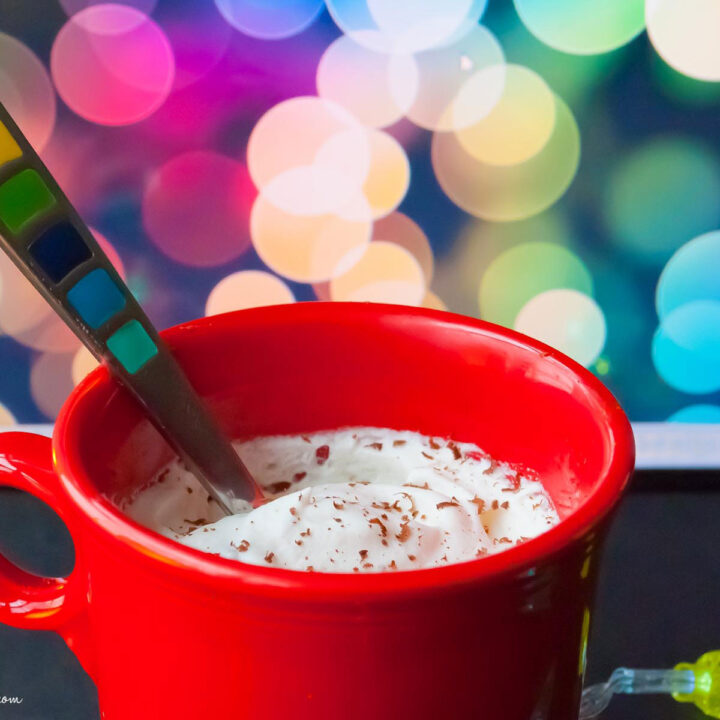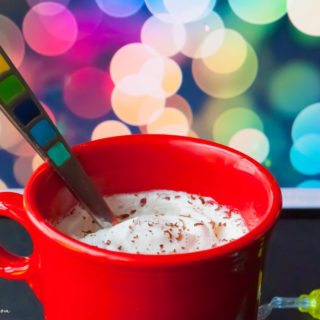 Healthy, Gluten-Free Peppermint Mocha Mug Cake
An amazing, gluten-free, healthy peppermint mocha mug cake that's the perfect treat to have after your holiday shopping excursion!
Print
Rate
Instructions
In a small bowl, combine all ingredients (except whipped cream) and mix very, very well.

Pour into either one large or two small coffee mugs and microwave for 2 minutes. If it still looks a little raw, microwave for 30 seconds more.

Serve with a dollop of whipped cream & chocolate shavings.

Enjoy!
Nutrition