Easy Roasted Pork Tenderloin with Garlic and Herbs is a quick and easy weeknight meal perfect for when you've had a hectic day and need to get dinner on the table STAT!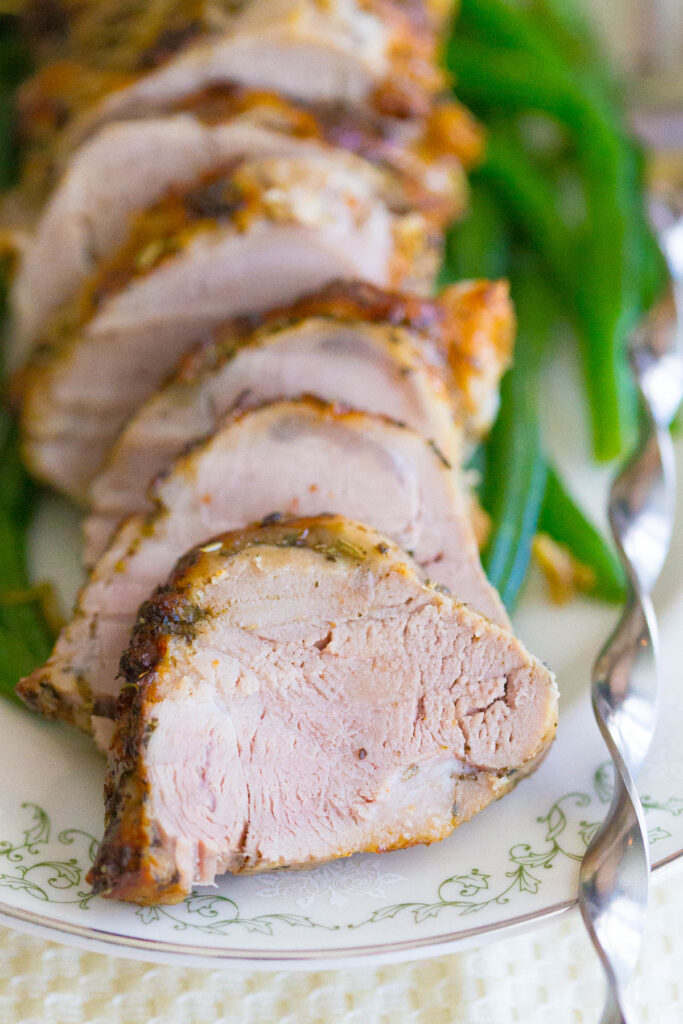 This easy roasted pork tenderloin recipe is the kind of recipe I live for nowadays.
Easy, nearly zero prep, and on the table and ready to eat in 40 minutes or less.
Consensus says quick and easy weeknight meals are what we all need in our lives. Between school and sports, studying, clubs, parties, fun, and fellowship, who has time to actually cook fancy meals anymore?!?
Our family eats pork tenderloin on a regular basis and, unless I'm making pulled pork or BBQ, I always roast it in the oven.
Why? Because roasting pork at a high temp gives the meat this gorgeous outer crust that's crispy and flavorful while keeping it super juicy and tender on the inside.
Don't believe me? Check out what these readers have to say about it! 👇
Love love love this recipe!!! Thank you for sharing!--Meagan
I loved it. The family loved it. Perfect easy weeknight meal that is incredibly flavorful, healthy. Easy cleanup too. I will be making this again and again.--Ann
This was absolutely amazing and I've made a lot of pork loin!!! My husband made himself sick eating so much of it!!!! Tender, juicy and so flavorful! The best part was how amazing my house smelled all night! --Glenda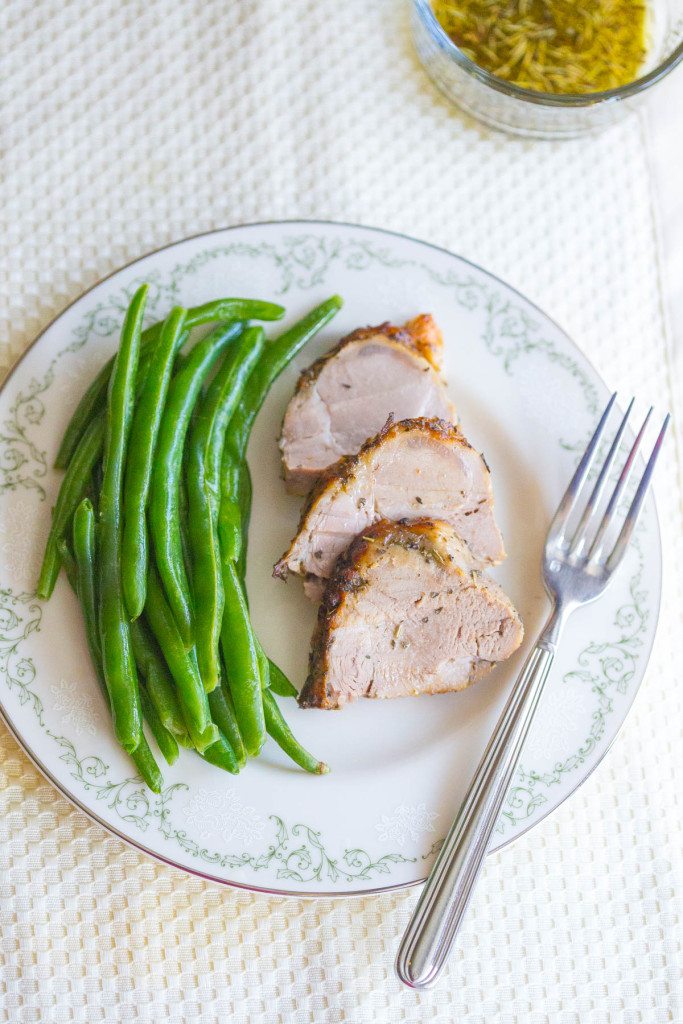 This is the most popular recipe on my blog, and for good reason!
There is zero prep time for this recipe, but you could always marinate the meat for a couple of hours if you want to. Just mix the garlic and herb paste together, slather it on the meat then refrigerate until you're ready to make it. Then roast it up and serve it with some Brussels and the best apple crisp for dessert, and I promise you will be so happy.
For best results, make sure to always bring your raw meats up to room temp before cooking, and use a meat thermometer (this one is my fav) to ensure the inside is cooked to perfection.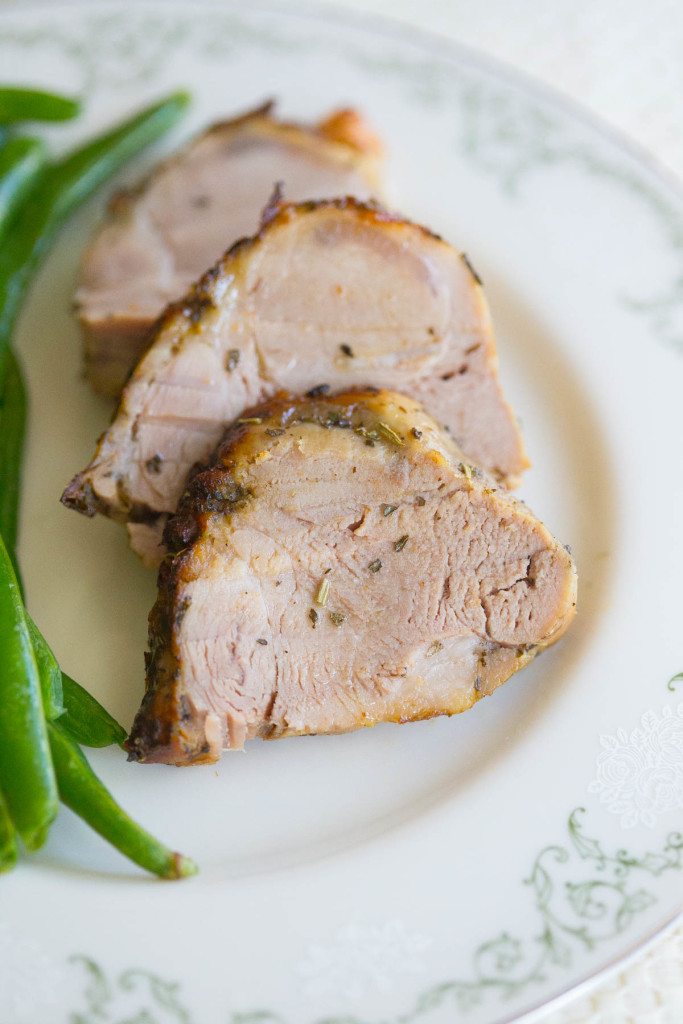 Side dishes to enjoy with roasted pork tenderloin...
Lemon Parmesan Roasted Vegetables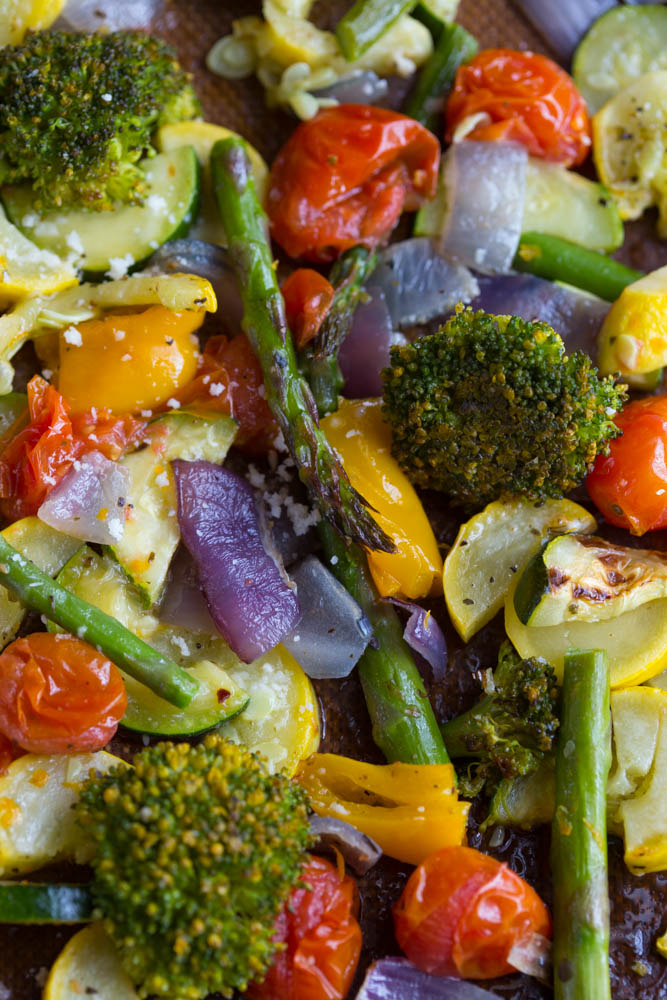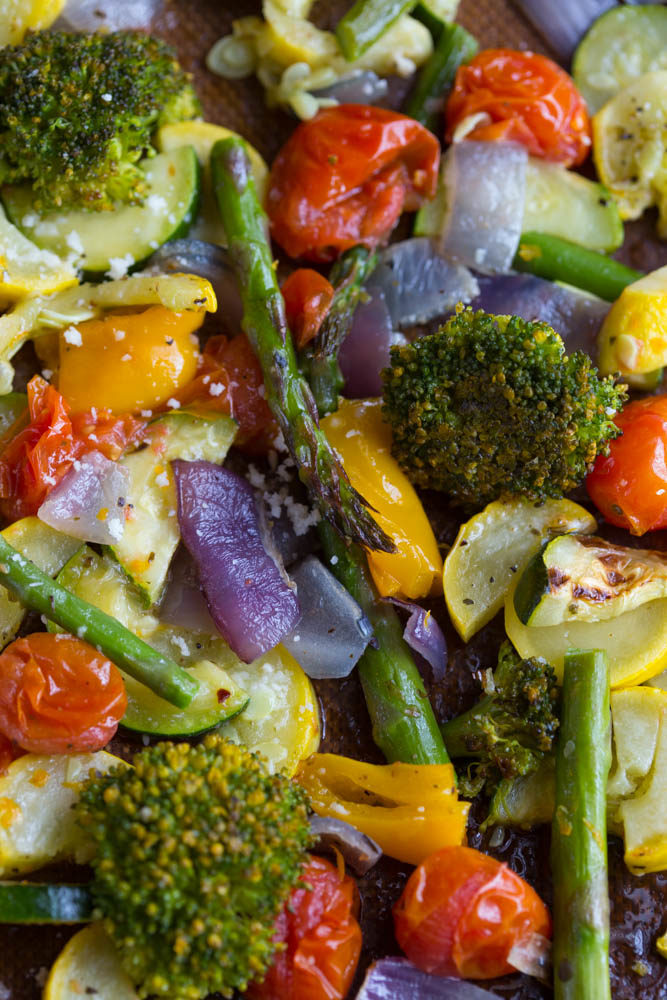 Amaretto and Bacon Baked Beans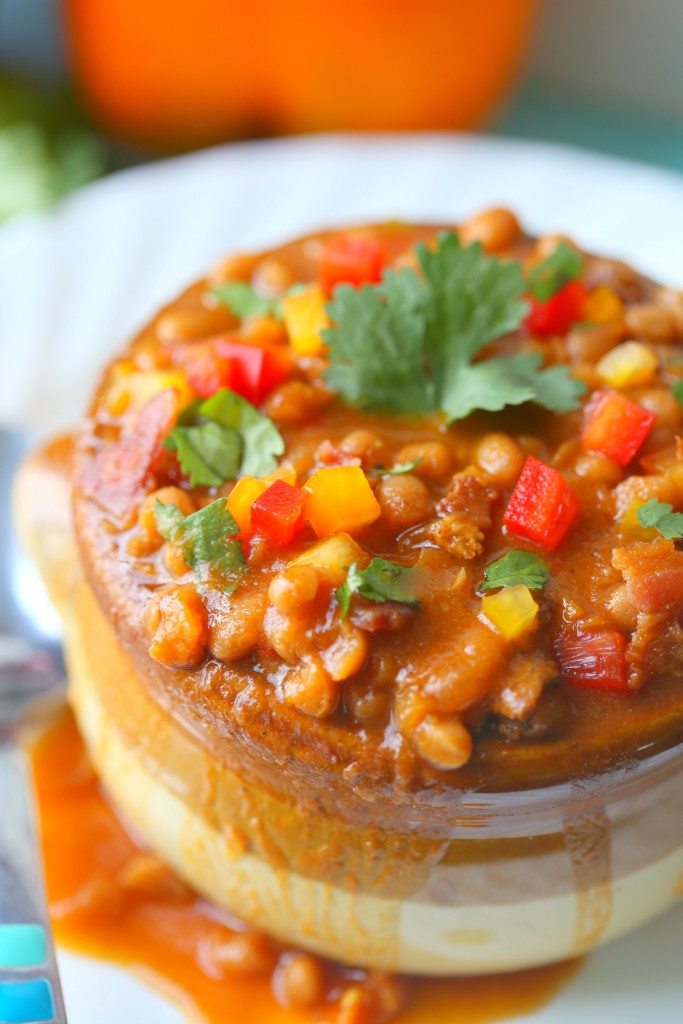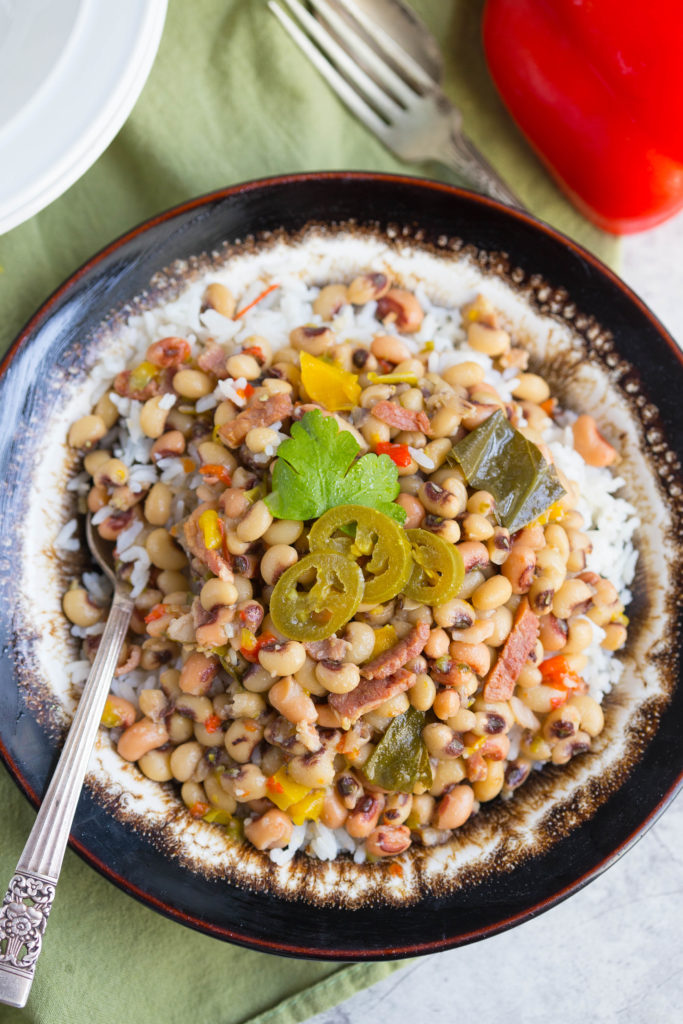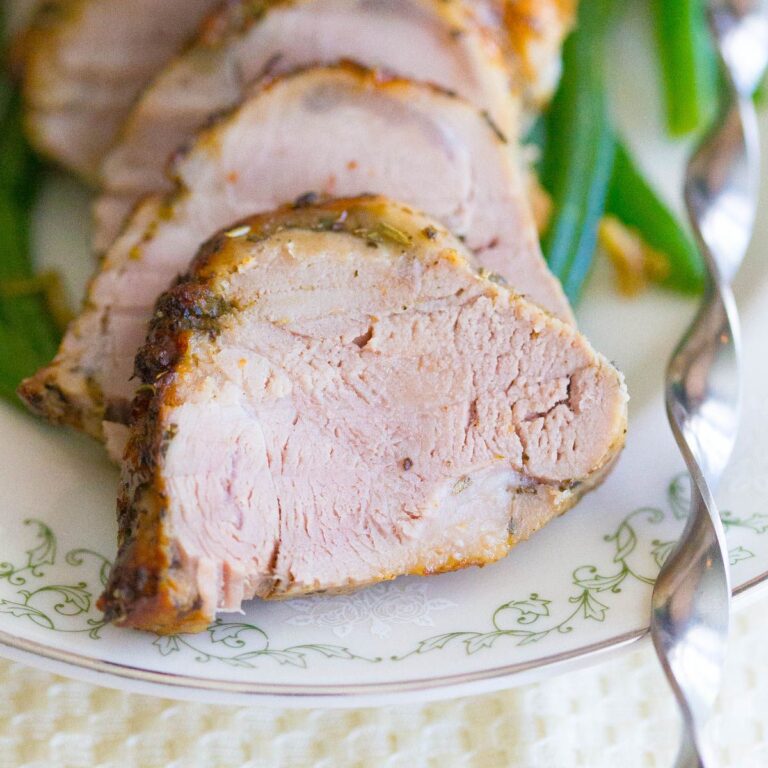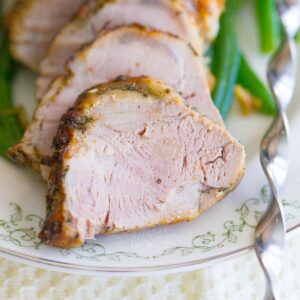 Instructions
Preheat oven to 450 degrees (F) and, using a paring knife, pierce the pork loin 8-10 times so the garlic herb mixture can soak into the meat.

In a small bowl combine

olive oil

, garlic, dried herbs, salt & pepper then slather all over the pork loin.

Roast the pork for 20 minutes on a baking sheet, baste with drippings, then lower the heat to 325 and continue to cook for 10-15 minutes or until a meat thermometer reads 145 degrees (F).

Remove pork loin from oven and allow to rest for 10 minutes before slicing.
Nutrition
Serving:
0
g
|
Carbohydrates:
0
g
|
Protein:
0
g
|
Fat:
0
g
|
Saturated Fat:
0
g
|
Polyunsaturated Fat:
0
g
|
Monounsaturated Fat:
0
g
|
Trans Fat:
0
g
|
Cholesterol:
0
mg
|
Sodium:
0
mg
|
Potassium:
0
mg
|
Fiber:
0
g
|
Sugar:
0
g
|
Vitamin A:
0
IU
|
Vitamin C:
0
mg
|
Calcium:
0
mg
|
Iron:
0
mg