This post contains affiliate links, meaning, if you click through and make a purchase or sign up for a program, I may earn a commission. This is at no additional cost to you.
*This quick and easy Garlic Herb Oven Roasted Pork Loin is a lifesaver when you've had a hectic day and need to get dinner on the table STAT! *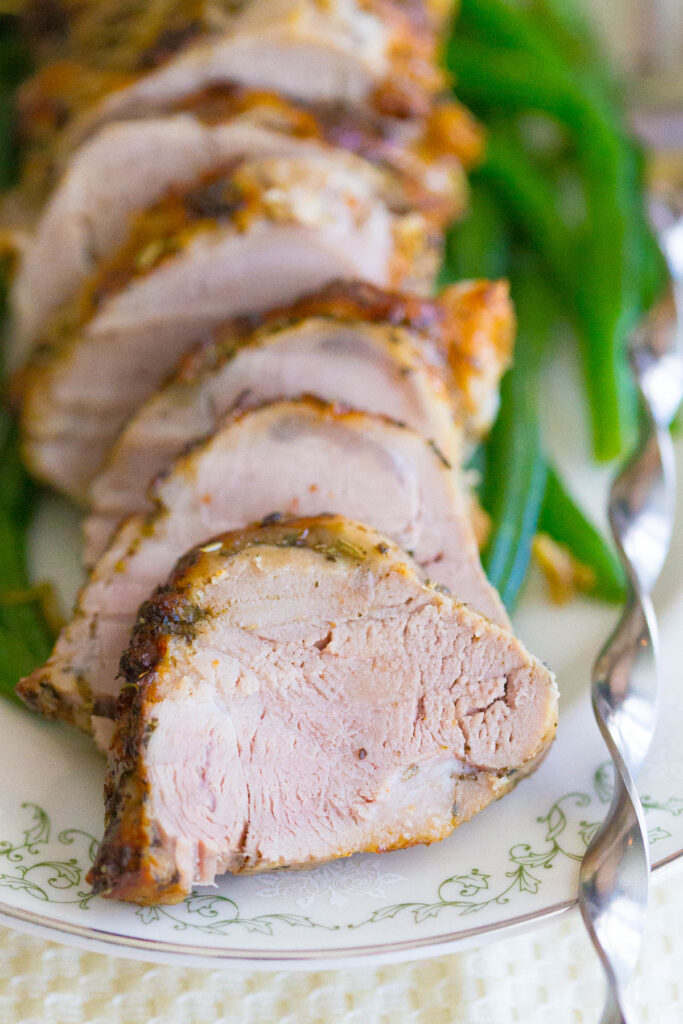 This is the kind of recipe I'm starting to live for.
Fast, nearly zero prep, and on the table and ready to eat in 40 minutes or less.
Things have been crazy busy in my life lately, and they don't seem to be letting up anytime soon. I've been planning our little man's 2ND birthday party (#holdme), working tirelessly on ad campaigns for our upcoming auctions, photographing and editing photos for my freelance gig, and checking off items on a never ending to-do list for a bit of a change that's coming our way in the near future. I'll talk about that a little more later.
And, no, I'm absolutely not pregnant.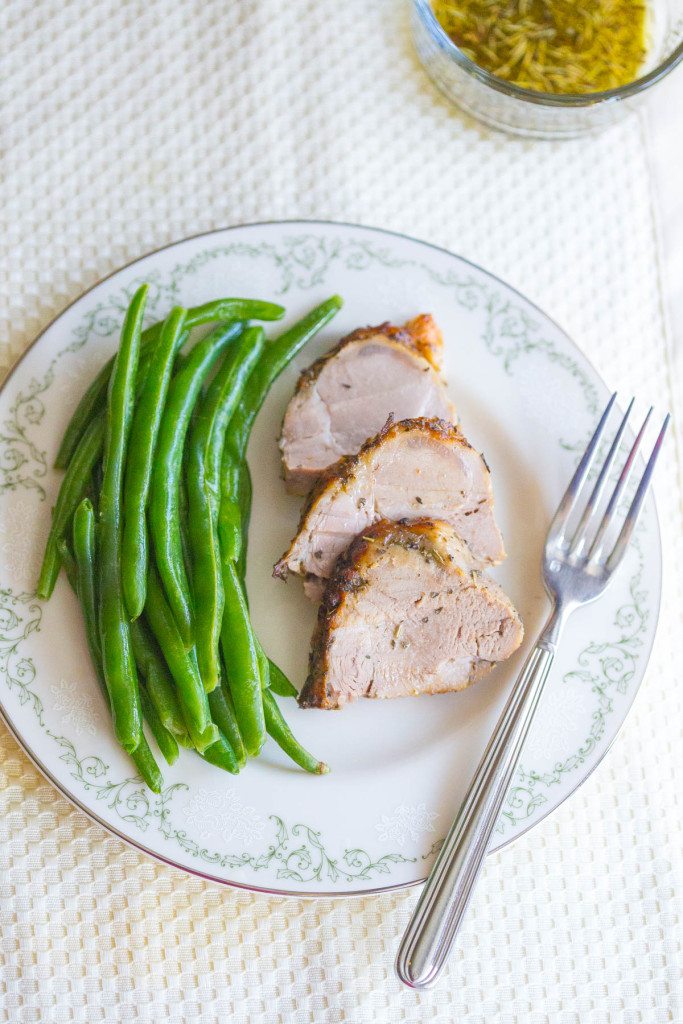 I sent out a survey to my subscribers a few weeks back and the consensus told me y'all wanted quick and easy dinner recipes which is something I've been wanting to do for a while now. From here on out, I'm going to make a concerted effort to post more main meals.
Our family eats pork loin on a regular basis and, unless I'm making BBQ, I always roast it in the oven. Why? Because roasting pork at a high temp gives the meat this gorgeous outer crust that's crispy and flavorful and makes me drool just thinking about it.
There is virtually zero prep time for this recipe, but you could always marinate the meat for a couple of hours if you wanted to. All you would need to do is mix the garlic and herb paste together, slather it on the meat then refrigerate until you were ready to make it. For best results, you should always bring your raw meats up to room temp before cooking, but I completely understand that sometimes ain't nobody got time for that.
I most certainly don't.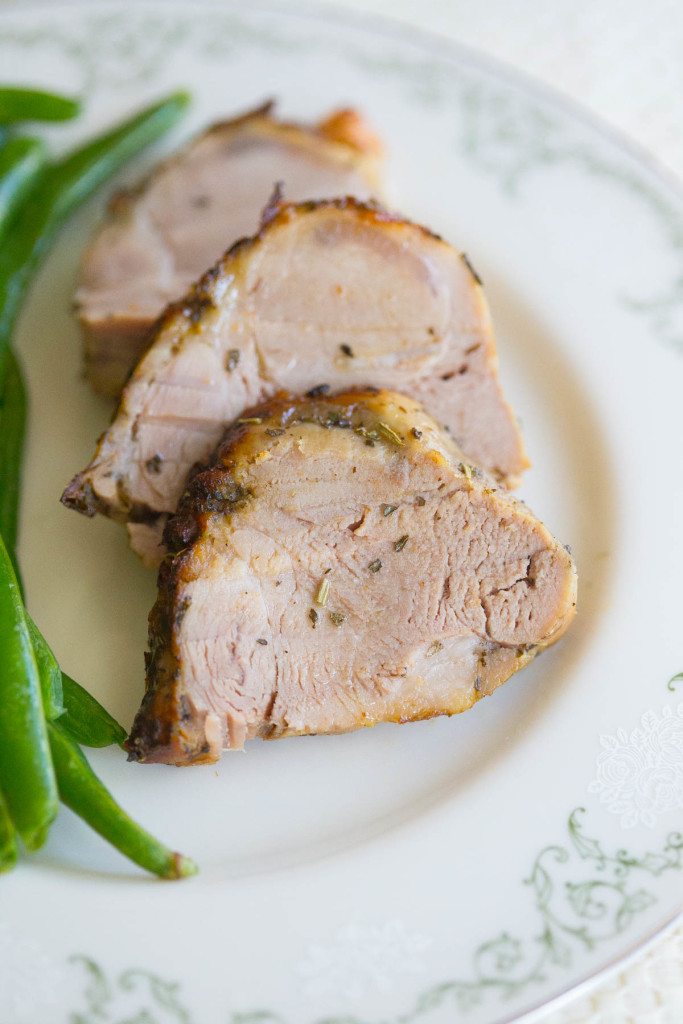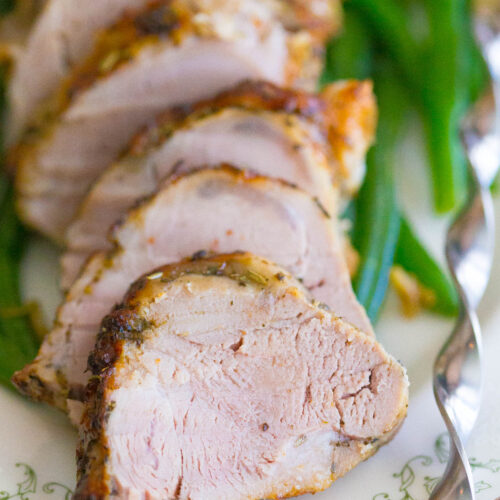 Oven Roasted Garlic Herb Pork Loin
Print
Rate
Instructions
Preheat oven to 450 degrees (F) and, using a paring knife, pierce the pork loin 8-10 times so the garlic herb mixture can soak into the meat.

In a small bowl combine

olive oil

, garlic, dried herbs, salt & pepper then slather all over the pork loin.

Roast the pork for 20 minutes on a baking sheet, baste with drippings, then lower the heat to 325 and continue to cook for 10-15 minutes or until a meat thermometer reads 145 degrees (F).

Remove pork loin from oven and allow to rest for 10 minutes before slicing.
Love y'all!