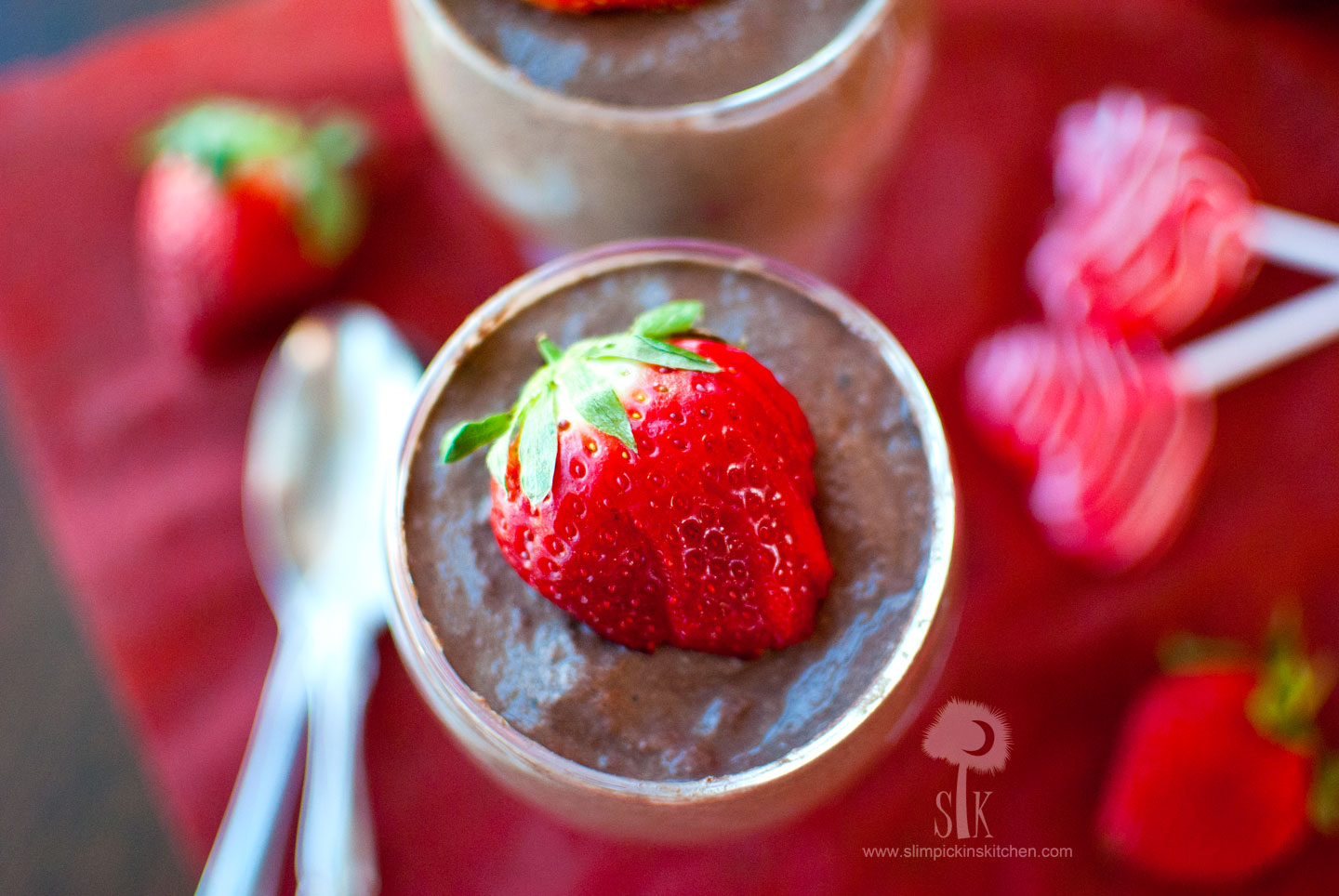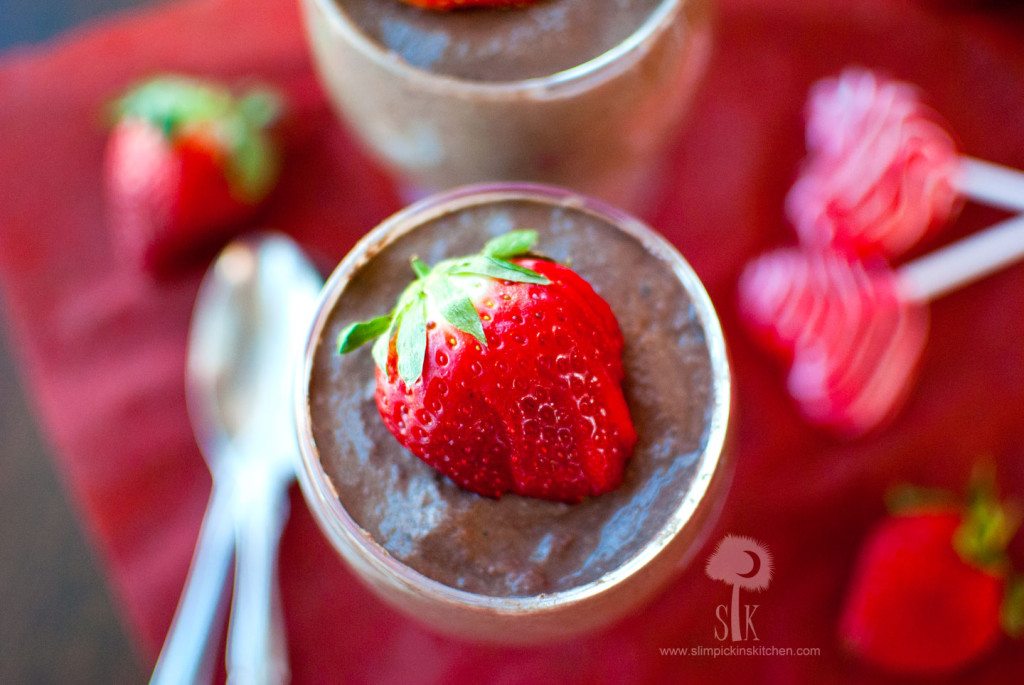 So my unromantic husband?
I feel I may have sold him a bit short on Tuesday.
And since Valentine's Day is right around the corner and all, I'm going to talk him up a bit (and also make him this super easy, light and fluffy raspberry chocolate mousse for two b/c he's been out of town and has been eating Wendy's for the past three days).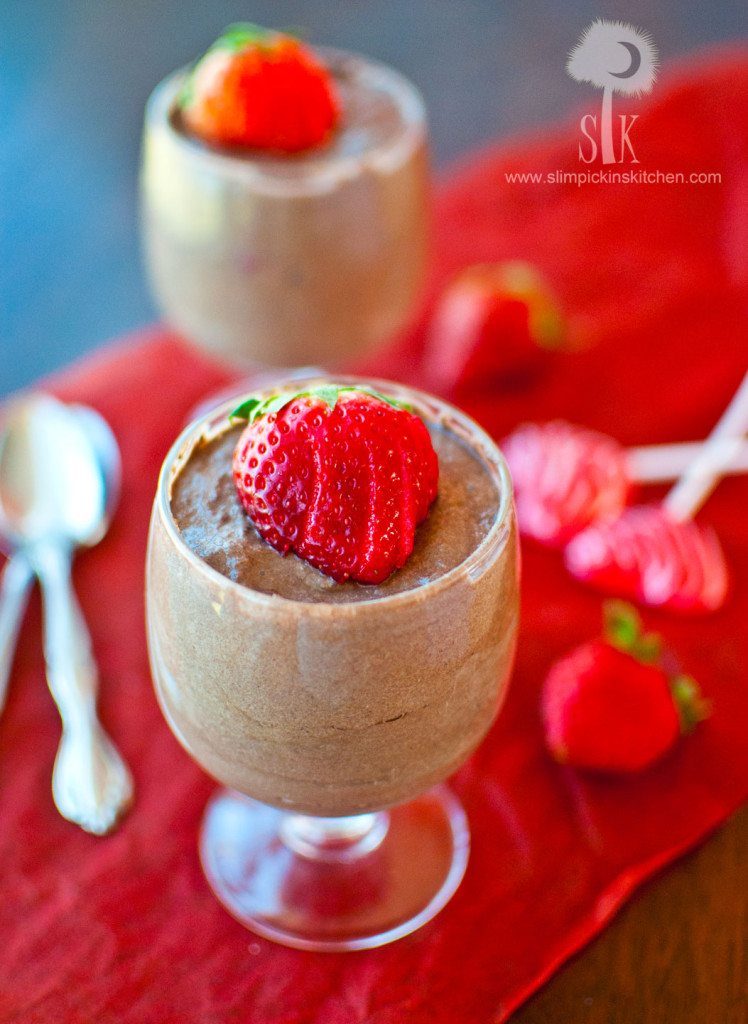 Oh, and y'all are probably wondering why I have strawberries on raspberry greek yogurt mousse, aren't you? Well, it's because the grocery store in this little town apparently doesn't have raspberries unless they're frozen, and I didn't realize I wasn't going to have them for the photo shoot until right before I set the scene. Plus I've also made a chocolate strawberry treat on here before, so I didn't want to be redundant.
So, yeah, my husband isn't very romantic, but wanna know what? I'll take it.
The man has got to be the nicest, sweetest, most tender-hearted man I have ever met. He genuinely and truly cares so much about the people in his life and, unless you ask him for money or ask him to buy something he sees as frivolous, then he would do anything and everything to help you out in any way he could.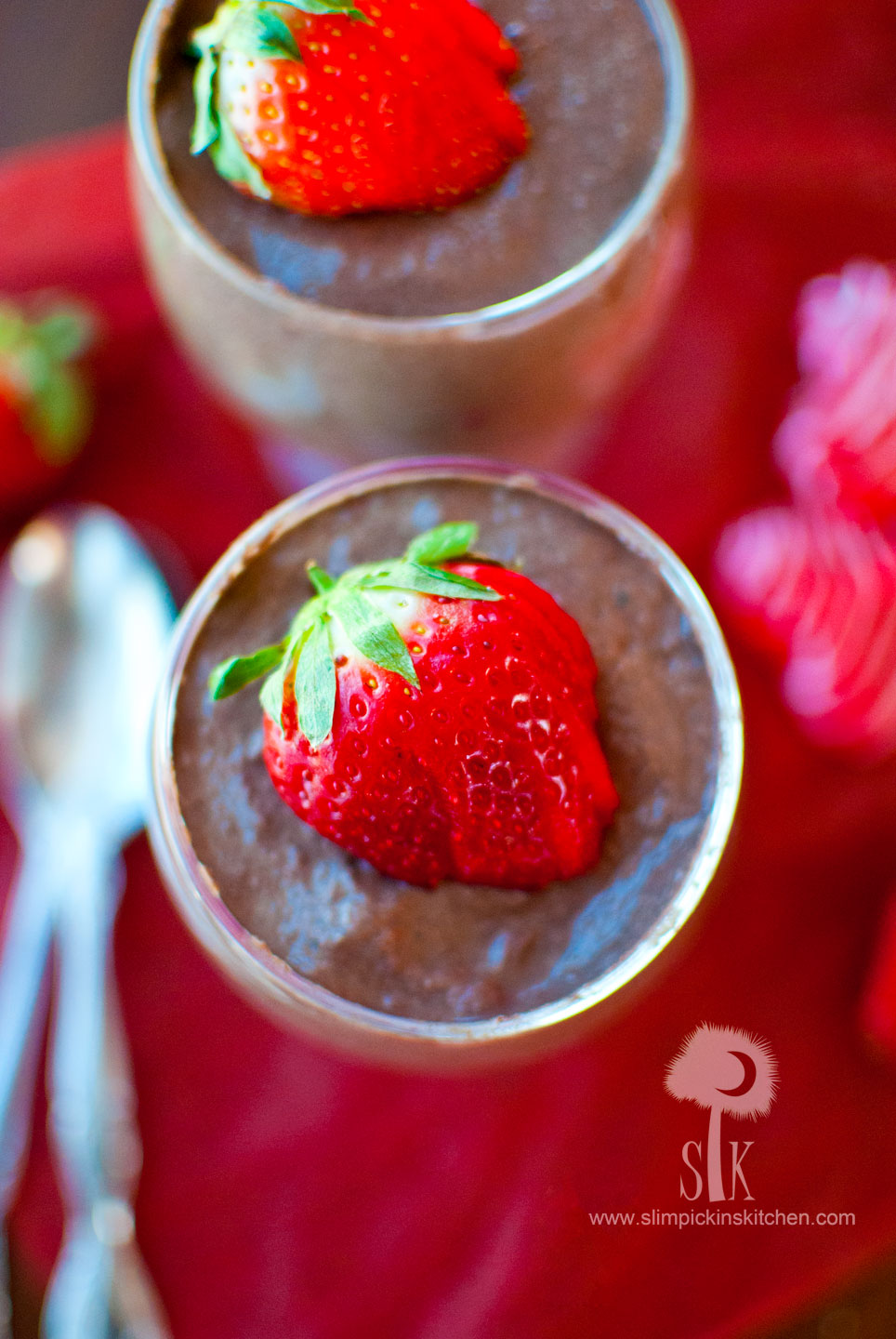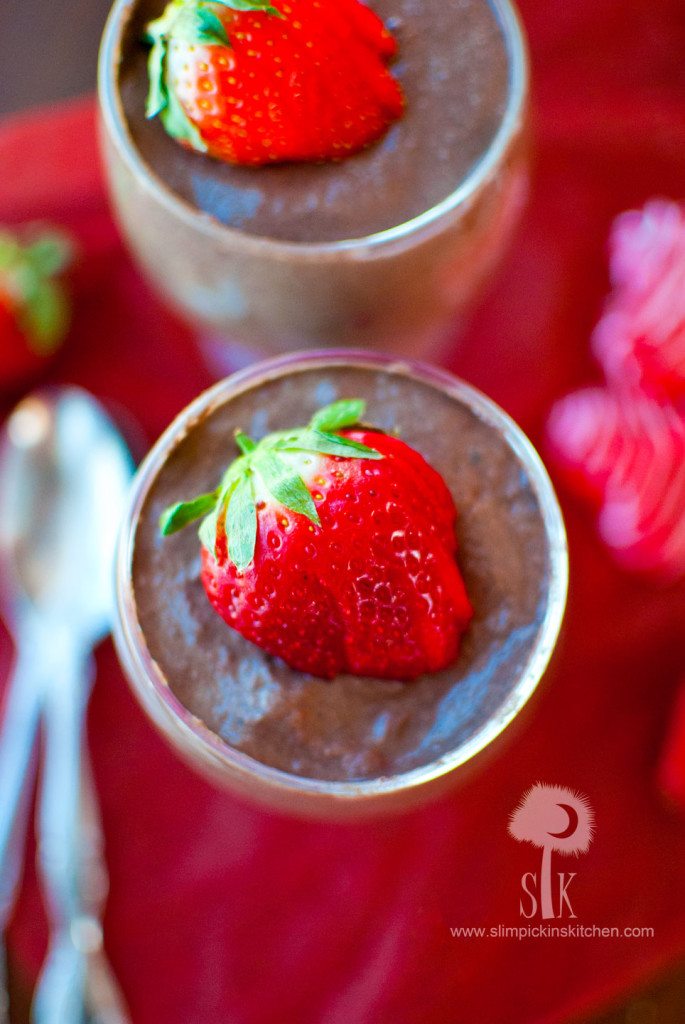 He is a great husband, a wonderful uncle to our niece and nephews, a hard worker, and he is a fabulous brother to his siblings. He's dedicated, determined, trustworthy, honest, sincere, humble, patient, kind, sweet, and lovable.
He takes care of me when my back hurts, he cooks a mean pork and pineapple stir fry, and he always cleans the kitchen up after a big meal. He does the laundry, helps with the daily chores, is responsible with money, and doesn't get mad if I spend a ton of money on Tarte makeup.
My husband has never hit me, belittled me, or abused me in any way. He gives me kisses and cuddles every day, he loves our kittles as if they are our children (which they totally are for now, BTW), and he treats his mama and grandmother as if they were queens.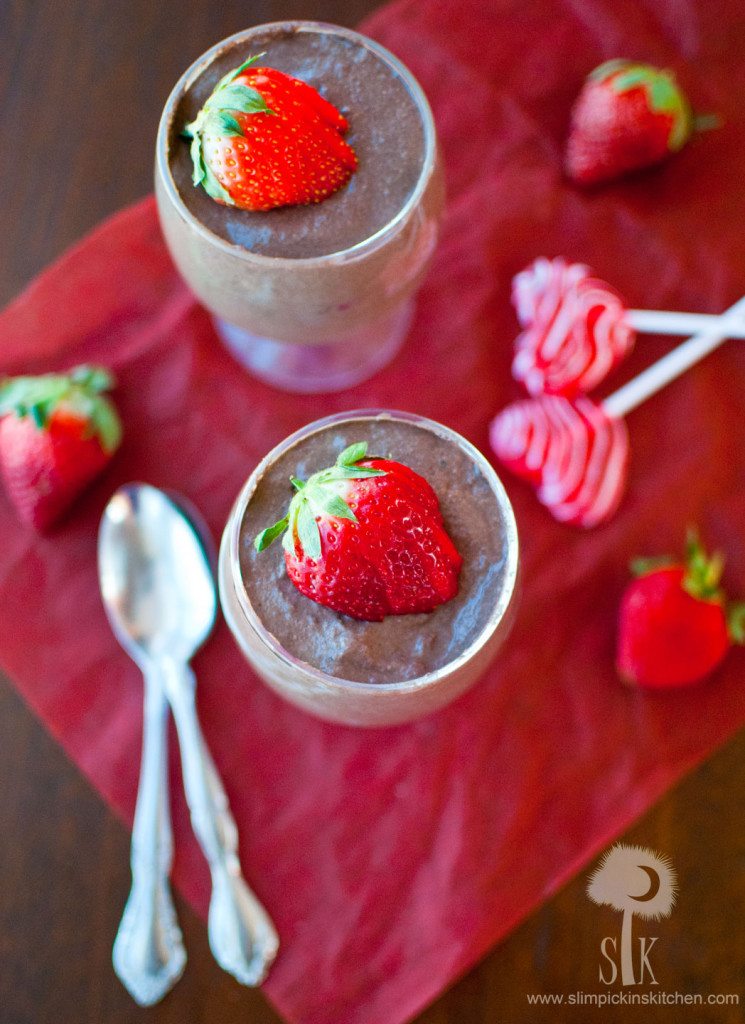 I'll never be able to give my husband everything that I feel he truly deserves; however, I can continue to hit him where it counts by filling his belly with dishes that not only speak to his heart, but also come from the heart as well.
Especially on Valentine's Day.
When I first said I was going to attempt to make a super easy and healthy chocolate greek yogurt mousse, my original idea was to combine the flavors of chocolate and orange. He can't stand that combination, and he asked me to make it chocolate and raspberry instead.
Not a problem baby...your wish is my command 😉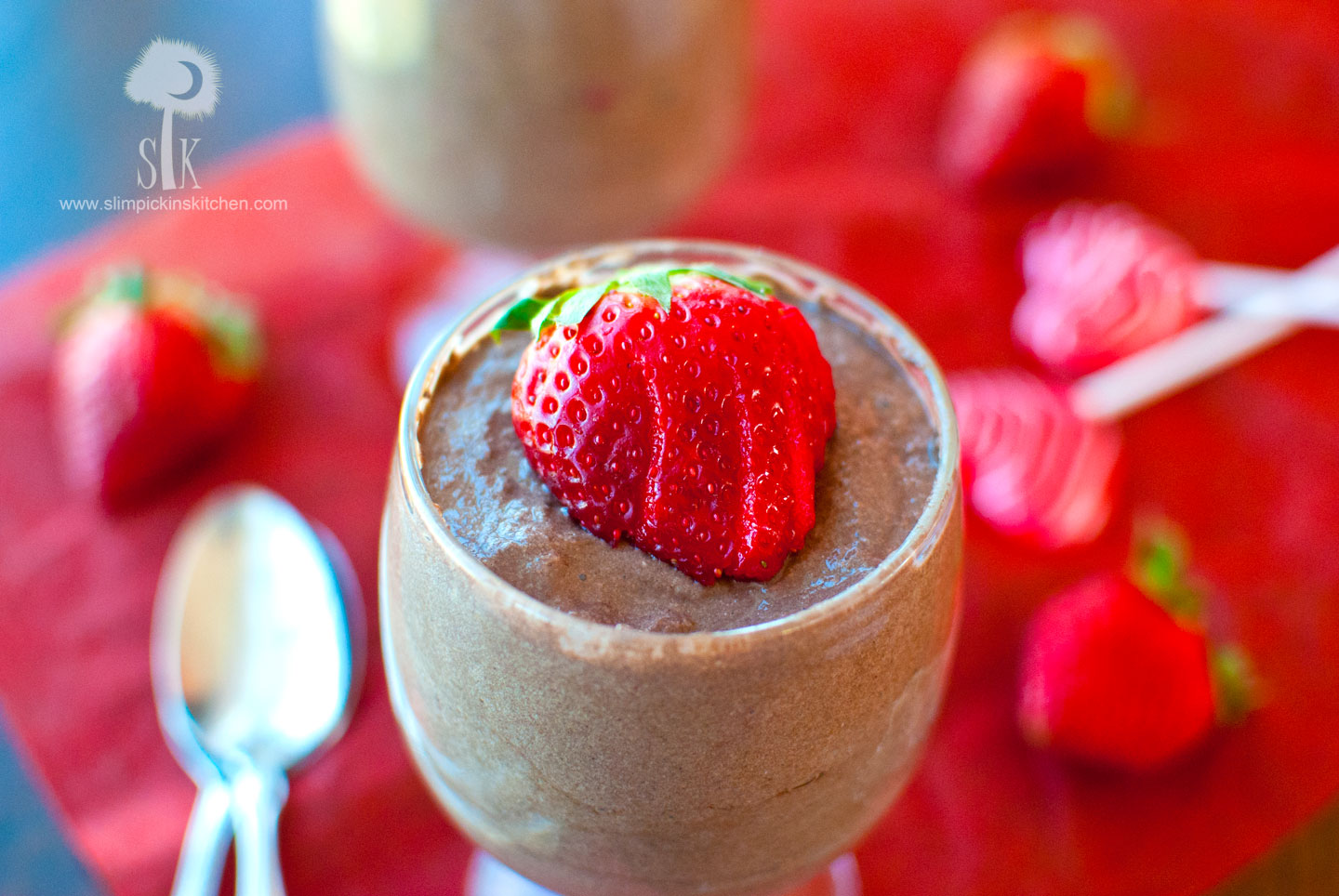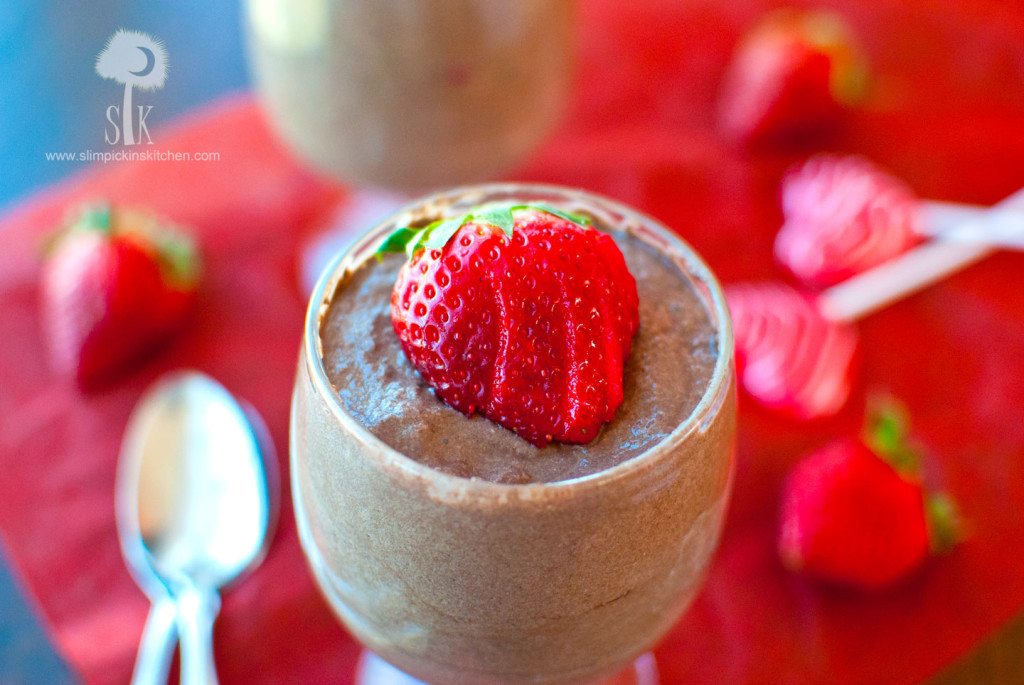 Getting to know you...
What do you love most about your SO?
Do you prefer strawberries or raspberries?
Have you ever made chocolate mousse?
Low Fat, Super Light and Fluffy Chocolate Raspberry Mousse for Two

Print recipe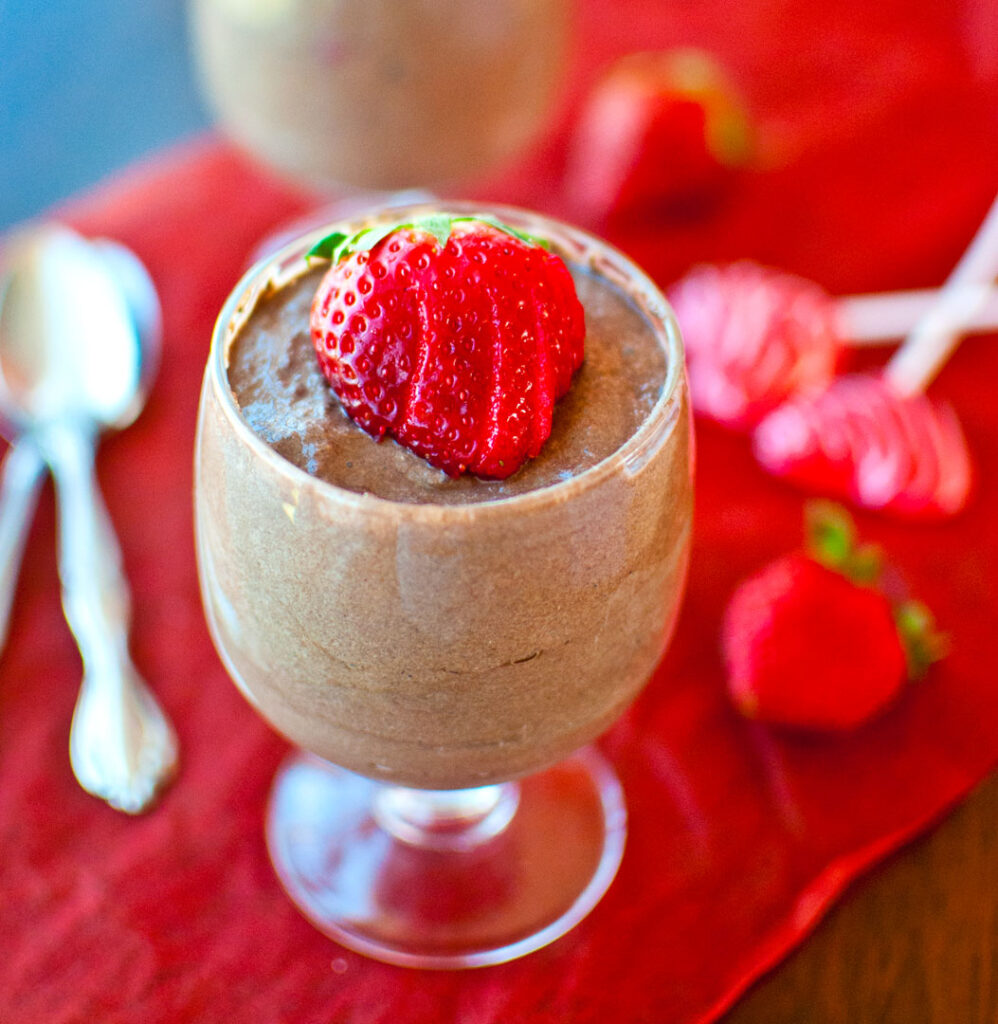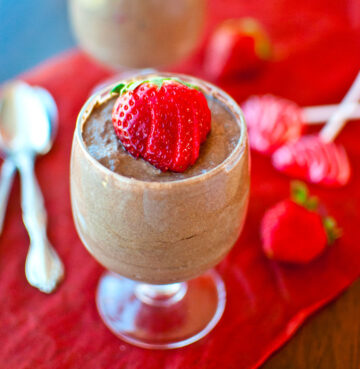 | | |
| --- | --- |
| Serves | 2 |
| Prep time | 3 hours, 15 minutes |
| Allergy | Milk |
| Dietary | Gluten Free, Vegetarian |
| Meal type | Dessert, Snack |
| Misc | Child Friendly, Pre-preparable, Serve Cold |
| Occasion | Valentines day |
Ingredients
1 cup Chobani non-fat, plain Greek yogurt (room temperature)
⅛ cup Ghirardelli semi-sweet chocolate chips
2 tablespoons Dark or dutch process cocoa powder (sifted)
½ cup frozen raspberries (defrosted and drained from juice)
2 Large egg whites (room temperature)
2-3 Nunaturals stevia packets
Note
*WWpts= 4 pts per serving*
*WWpts+= 5 pts per serving*
Directions
Step 1
If your yogurt is not at room temp, put it in the microwave in 30 second increments until it is no longer chilly to the touch.
Step 2
In a microwave safe bowl, microwave the chocolate chips in 15 second increments until melted and smooth. NOTE: Be sure to stir the chips after each increment to keep the chocolate from burning.
Step 3
Stir the melted chocolate into the greek yogurt until well blended. Sift the cocoa powder over the yogurt, stirring well to combine. Make sure to squeeze as much juice from the raspberries as you can, then stir them into the chocolate yogurt mixture. Set aside.
Step 4
If your eggs are not at room temp, heat the them in the microwave for 30 seconds. Separate the whites from the yolks and add to a heat safe glass bowl.
Step 5
Place the bowl over a pan of water, raise the heat to a simmer, add the stevia to the egg whites, and whisk constantly until the eggs turn opaque and reach a very soft peak.
Step 6
Immediately transfer to the bowl of a stand mixer (or use a hand one) and beat over medium speed until the whites reach a stiff peak. NOTE: Use Google images to help you get a better idea of what the peaks should look like. This helped me a lot!
Step 7
Very, very gently fold the egg whites into the greek yogurt mixture until well blended. Do not over mix or stir to hard or you will lose the fluffiness of the peaks!
Step 8
Divide the mixture into two small glasses, cover with plastic wrap, and chill for 3 hours to set.
Step 9
Enjoy!