These Crunch Berries Breakfast Shakes will take you back to your childhood while satisfying your grown up appetite!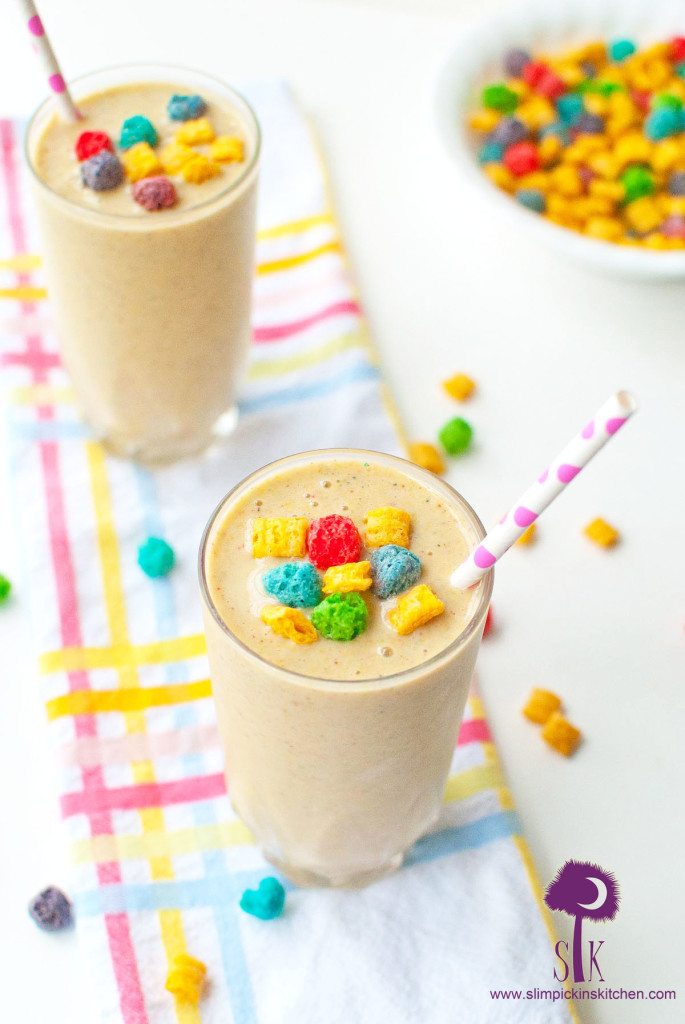 Crunch Berries is (are?) probably once of my most favorite cereals of all time.
The crunch, the gorgeous colors, and the amazing cereal milk they produce, are 1,000% irresistible to me. First tip of the day: recognize your triggers!
Ever since my surgery, I have been working with a nutritionist to help me lose the 60+lbs I gained b/c of medications, complete lack of hormone function and, hi!, brain surgery.
I teeter totter between the girl who does everything in her power to lose weight and the girl who thinks life is too short not to enjoy the things you love. That's why I adapt my favorite indulgent recipes into something I can enjoy on the regular.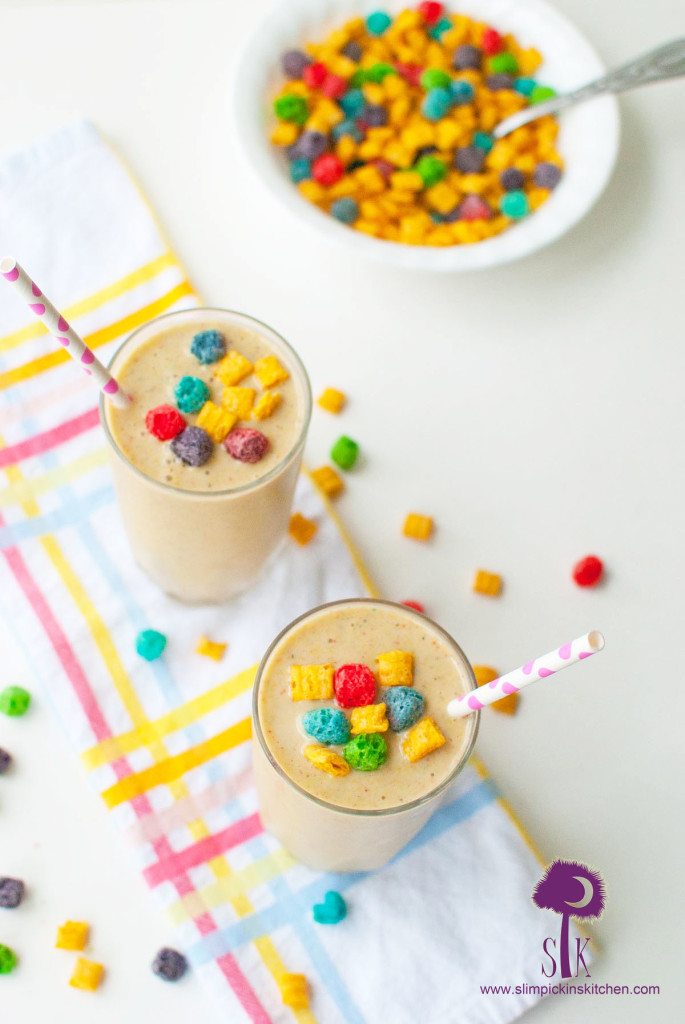 The Original Crunch Berries Milkshake
This original cereal milk con-concoction came from my favorite burger bar here in town. Everything on their menu is divine, but the shining star is their thick and rich Crunch Berries Milkshake.
Sweet vanilla ice cream, rich whole milk, and colorful crunch berries cereal are blended together to make a masterful, gut busting milkshake served with a heap of nostalgia.
See what I mean? Life is too short to miss delicacies like this!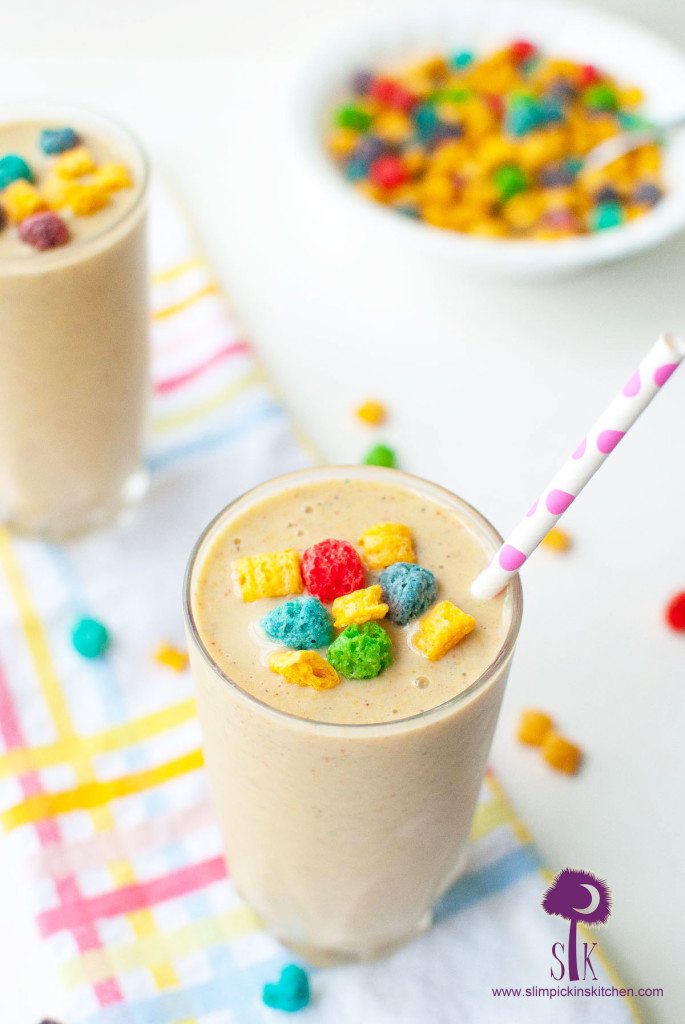 I am on a pretty strict meal plan when it comes to my diet, but that doesn't mean recipes have to be boring or lack flavor. My daily intake includes:
Meal 1: Clif Kids ZBar (They're $11 bucks for a 18pk on Amazon compared to $4.99 for a 5 pack at the store! I don't buy them anywhere else)
Meal 2: Triple Zero Greek Yogurt w/ fresh berries and a teaspoon or so of sunflower seeds
Meal 3: Mixed green salad w/ homemade dressing or leftovers
M4: A cup of grapes w/ a cheese stick or celery sticks and peanut butter
M5: Protein Shake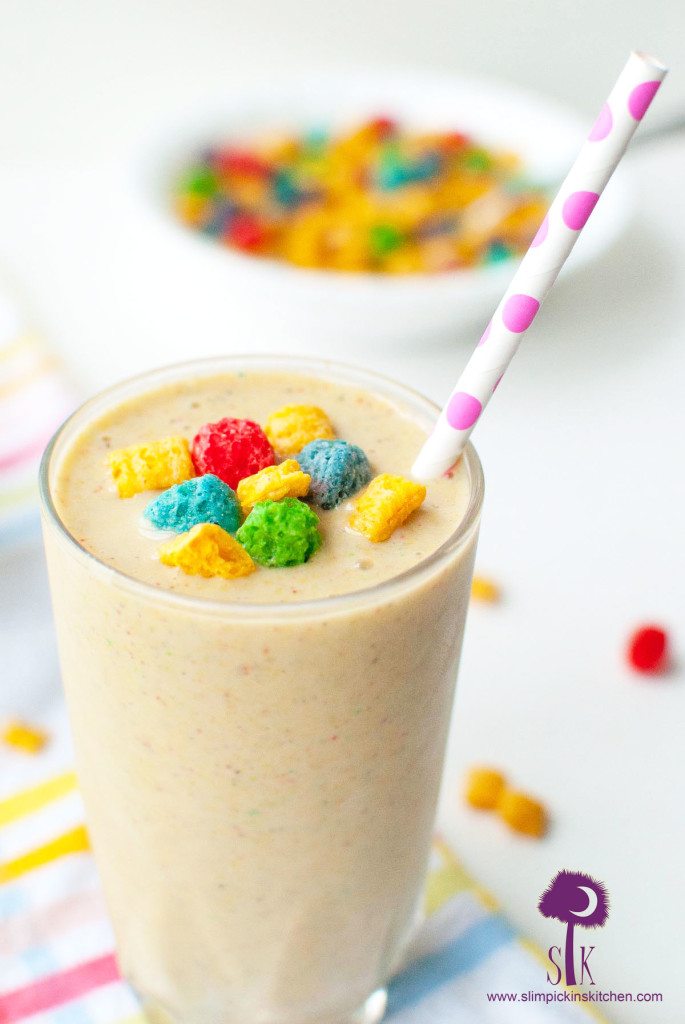 How to Make a Crunch Berries Banana Smoothie
Even if you aren't on a special meal plan, you'll enjoy this shake!
I used unsweetened vanilla almond milk, but use whole milk if you want to! Frozen bananas take the place of ice cream for me, but they don't have to for you. I also added in a scoop of vanilla protein powder to amp up the nutrition, but you can always leave that out.
I will say having a high powered blender is key when it comes to breaking down the bananas in this smoothie, but I also just cut mine in half before I freeze them so they're in much bigger chunks. Also, this smoothie is super simple to put together, but watch out for those crunch berries because you'll want to keep adding them.
BUT....
If you're not careful you can add too much cereal which will then soak up all of the milk and become a thick soggy mess; however, if you like to wait until the cereal is all soggy before you eat it then...more power to you!
"📖 Recipe"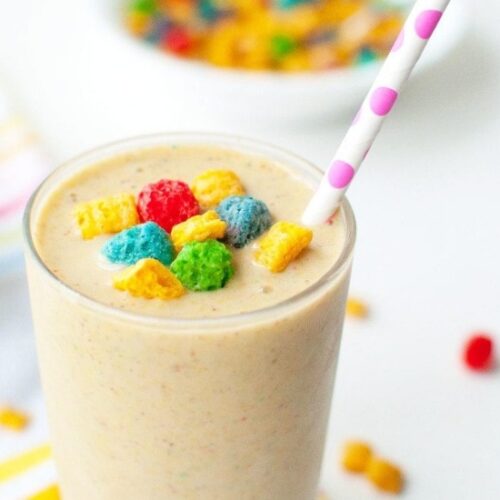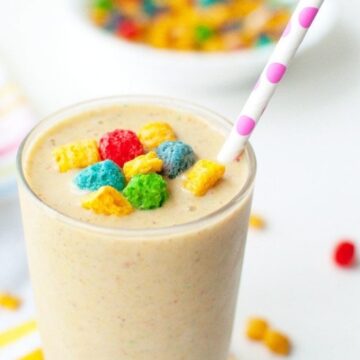 Crunch Berries Breakfast Shake
I am absolutely cuckoo for crunch berries, and these incredible Crunch Berries Breakfast Shake will make your day! Filled with the fantastic flavor of Captain Crunch and sweet cereal milk these smoothies will take us back to our childhood while satisfying our grown up appetites.
Print
Pin
Rate
Instructions
Add milk, bananas, protein powder, crunch berries, and yogurt to a blender (in that order) and process until smooth.

Pour into two glasses, top with more crunch berries, and serve immediately.

Enjoy!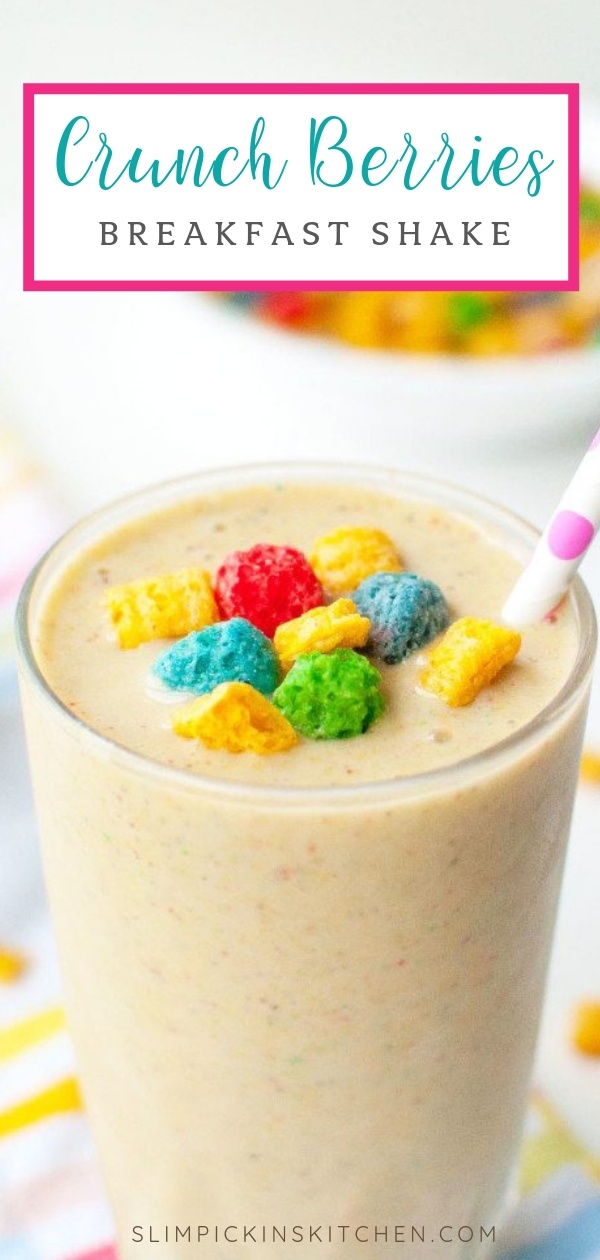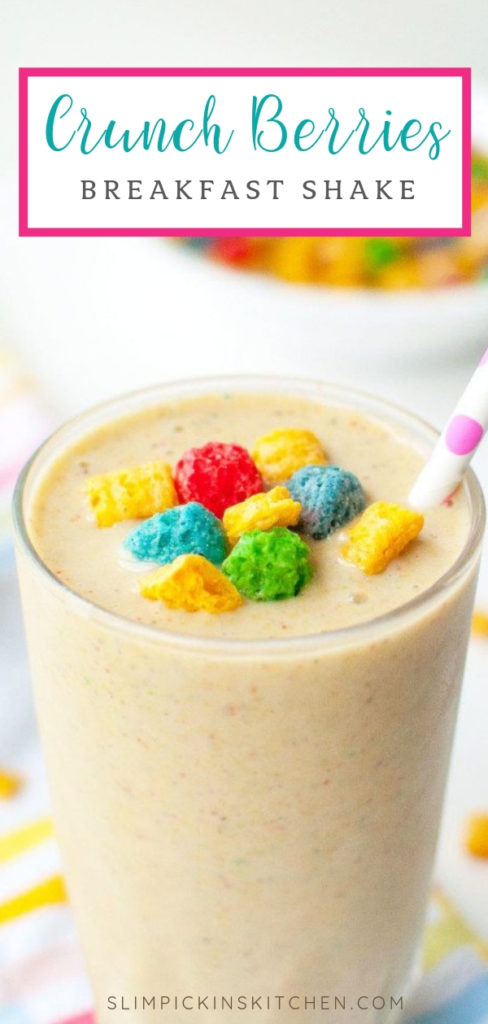 More fun cereal recipes for you to enjoy...
Banana Peanut Butter Cocoa Puff Milkshake

Fruit Loop Cake

Homemade French Toast Sticks