Hot Cross Orange Chocolate Chip Biscuits are a southern take on the classic Easter hot cross buns served on Good Friday. Made without yeast and easily pulled together in ten minutes or less, these orange chocolate chip biscuits will become a staple for Easter brunch!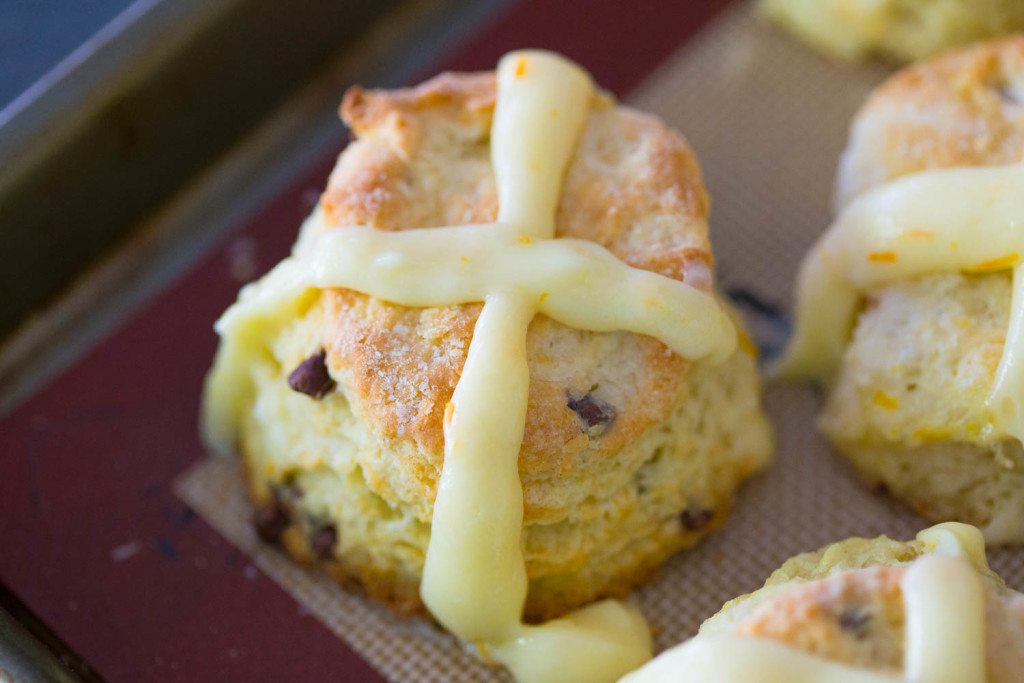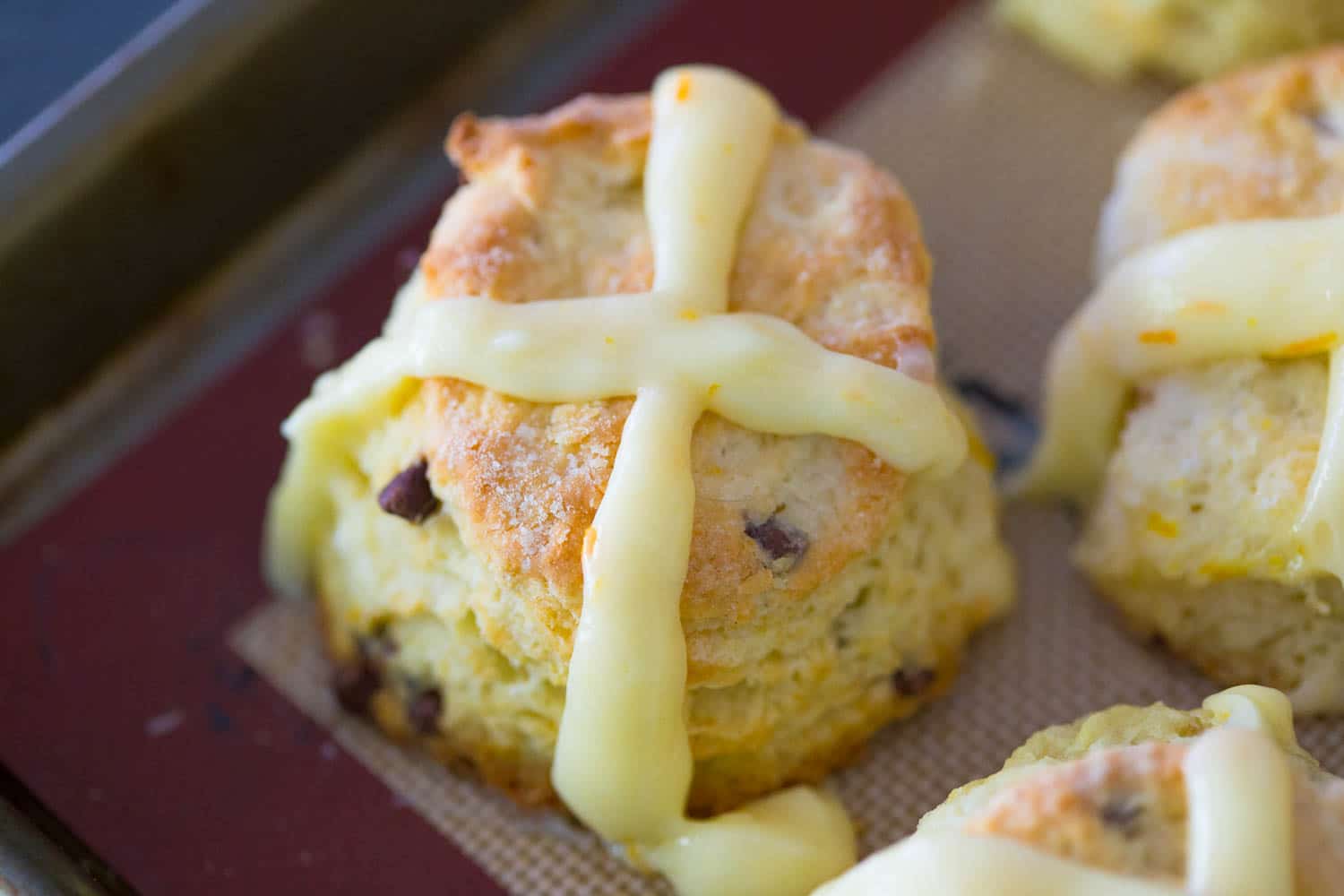 I've never in my life had hot cross buns for Easter.
Is that crazy?
Being from the south, the only bread we usually have on the table are good, old-fashioned, made from scratch buttermilk biscuits or, sweet potato biscuits, and if we were eating Carolina BBQ, plain ole white bread or buttermilk cornbread.
Hot cross buns have always fascinated me, and I really wanted to try my hand at making them this year...until I saw how complicated they were to make.
Who in the world wants to make yeast rolls that have to rise 587 times before they are baked?
Not this girl. I absolutely do not have the time or patience for such things.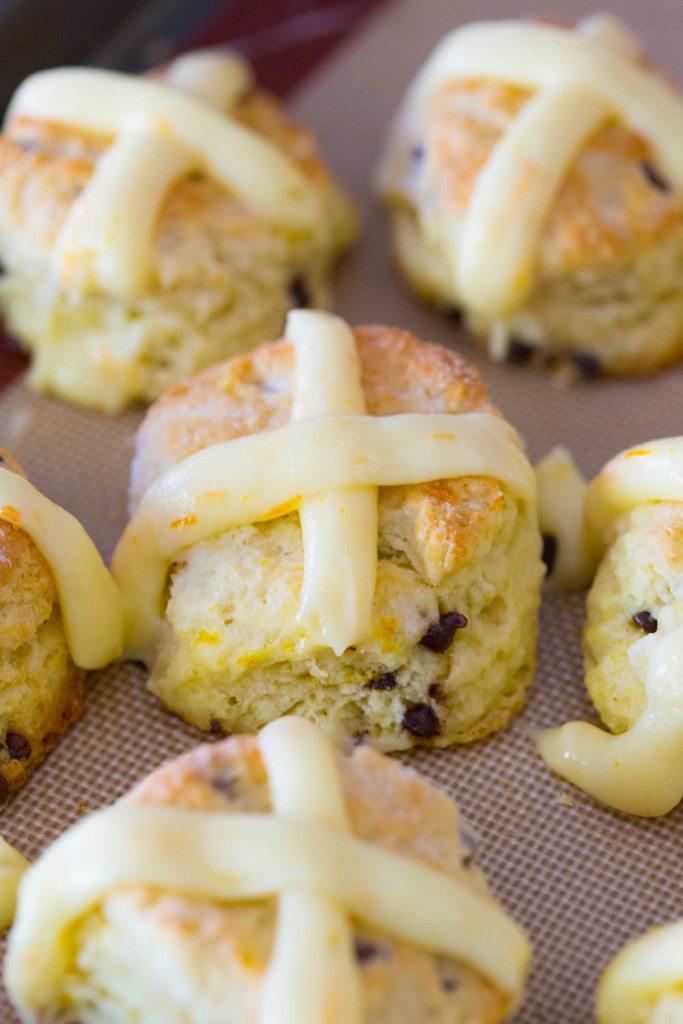 As I was doing my research and seeing what usually went into hot cross buns (cinnamon, raisins, dried fruits, chocolate, etc), it suddenly dawned on my that I could just make them into biscuits since that's what I would normally serve on Easter Sunday any way!
I added in the flavors of chocolate orange because I adore the combos together (as seen here and here) and because I would kinda, sorta, a little bit be keeping the traditional flavors of hot cross buns in the mix.
These biscuits are sweet and best served warm, and they're reminiscent of a homemade, citrusy version of a Bojangles BoBerry Biscuit.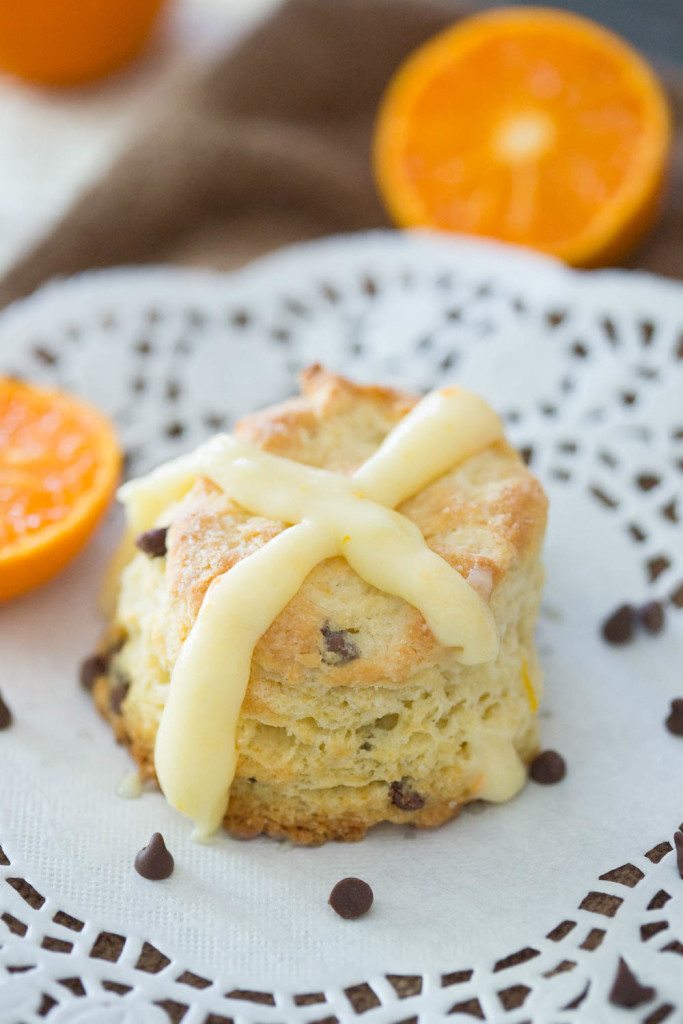 Several years ago, right before I got married, my mom made me a small notebook filled with handwritten recipes which have been in my family for generations. My grandmother's biscuits, cornbread dressing, and giblet gravy as well as spicy pimento cheese, homemade fudge, and mac & cheese all make a cameo in this treasure trove of mine.
This cookbook is one of my prize possessions, and you can tell by the smudge marks and food stains splattering the pages.
The foundation for these hot cross biscuits was pulled straight from this cookbook which is fitting because I share so many memories with my grandmother in the kitchen, but also because this same grandmother was married to the man who taught me everything I know about Jesus Christ and the reason for the Easter in the first place.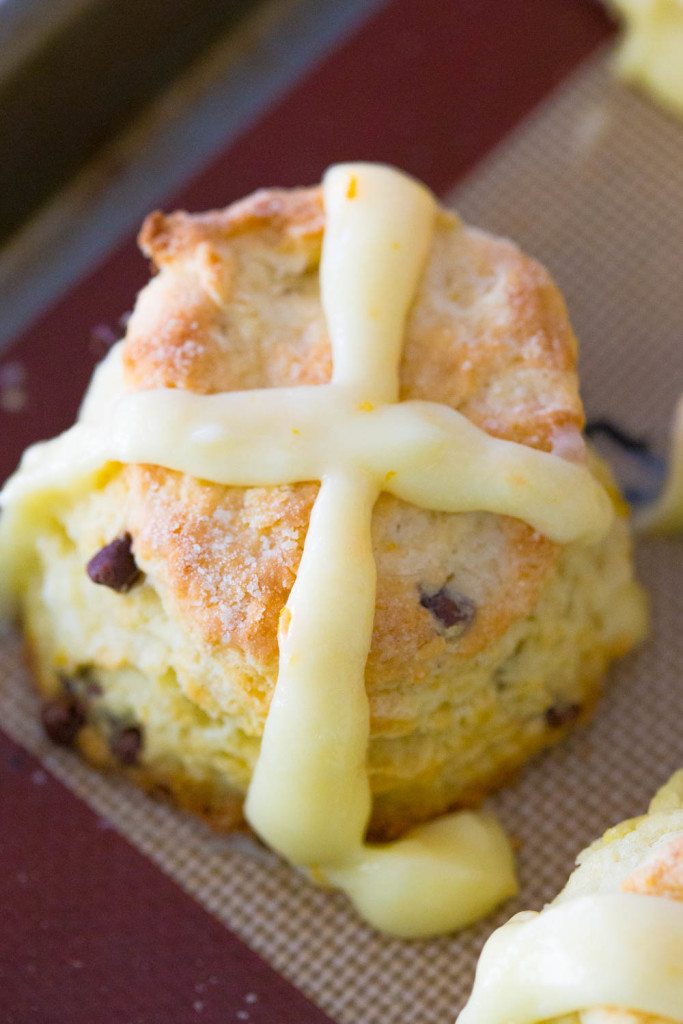 The key to making biscuits is making sure you don't overwork the dough. The more you put your hands in it, the more chances you have of making the butter flecks melt. The butter needs to stay as cold as possible because it is the butter that causes the biscuits to form layers and help them rise sky-high. Also, keeping the sides touching while they're on the baking sheet will also help them rise as high as possible.
You also don't want to over mix the dough because it can make the biscuits as tough of hockey pucks which, obvi, nobody likes. I learned the trick of grating the butter into the flour through Jenn at Peas and Crayons. I can't believe how well it works, and I will never use a pastry cutter ever, ever again! One last trick you can do to ensure the best biscuits ever is to throw your butter and flour into the freezer for 5-10 minutes before you start working with them. That will surely keep them cold enough for you.
I'm so excited because my whole family is coming over for Easter brunch, and I will have a spread of food for them to enjoy. I'm so happy to now have a quick and easy recipe for hot cross biscuits which won't take me away from spending time with my family.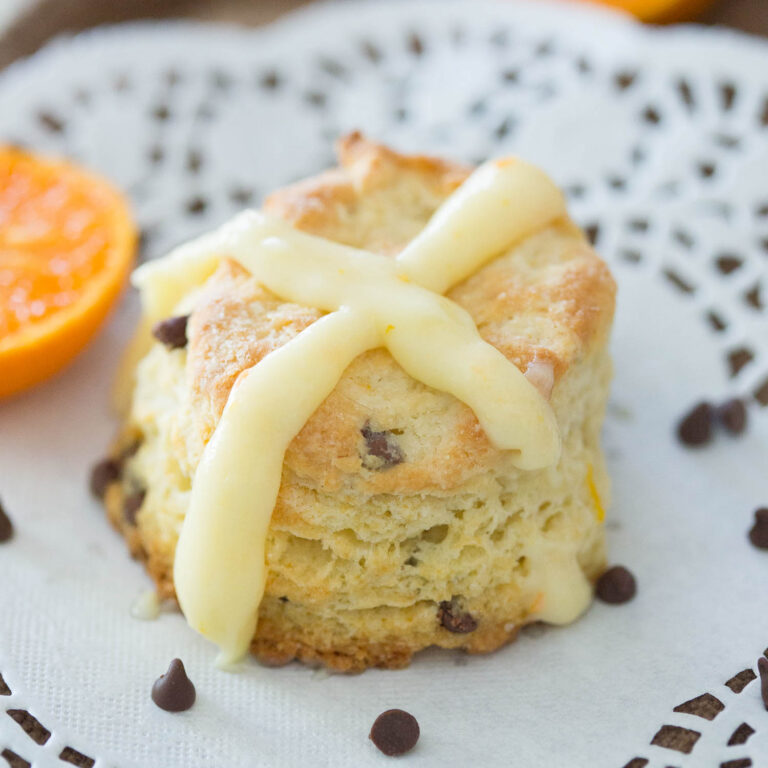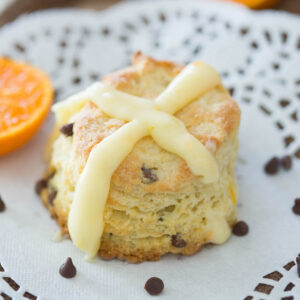 Ingredients
For the Orange Cream Cheese Icing:
4

oz.

half a block Neufchatel or cream cheese

zest from one small orange

clementine or tangerine

juice from once small orange

clementine or tangerine

1

cup

powdered sugar
Instructions
Pre-heat oven to 450 degrees (F) and line a baking sheet w/ parchment or a silpat.

In a large bowl, whisk together flour, baking soda, baking powder, salt, sugar, cinnamon and orange zest.

Using a box grater, grate the cold butter into the flour mixture then gently stir with your hands, breaking up any large pieces until it resembles peas.

Stir in the chocolate chips until evenly distributed.

Make a whole, or a well, in the middle of the flour mixture then pour in the buttermilk.

Gently stir together just until combined and the flour is fully incorporated into the milk. The dough will be wet!

Turn dough onto a floured surface and gently pat out until it's ½ inch thick. Fold the dough 4-5 times and gently pat out to ¾ inch thick.

Use the top of a mini mason jar or a biscuit cutter to cut into rounds then place on the baking sheet, side by side, so they're touching each other.

Bake for 10-12 minutes or until golden brown on top and the bottom. DO NOT OVERBAKE!

Allow to cool to room temp.

Once cooled, pipe on the icing in the shape of a cross and serve!
For the icing:
Cream together the Neufchatel cheese and orange zest and juice.

Slowly stir in the the powdered sugar until smooth. NOTE: Add more powdered sugar if it's too thin.

Once hot cross biscuits are cooled, add the icing to a small ziptop bag, slice off the corner, then pipe into crosses on top of the biscuits.