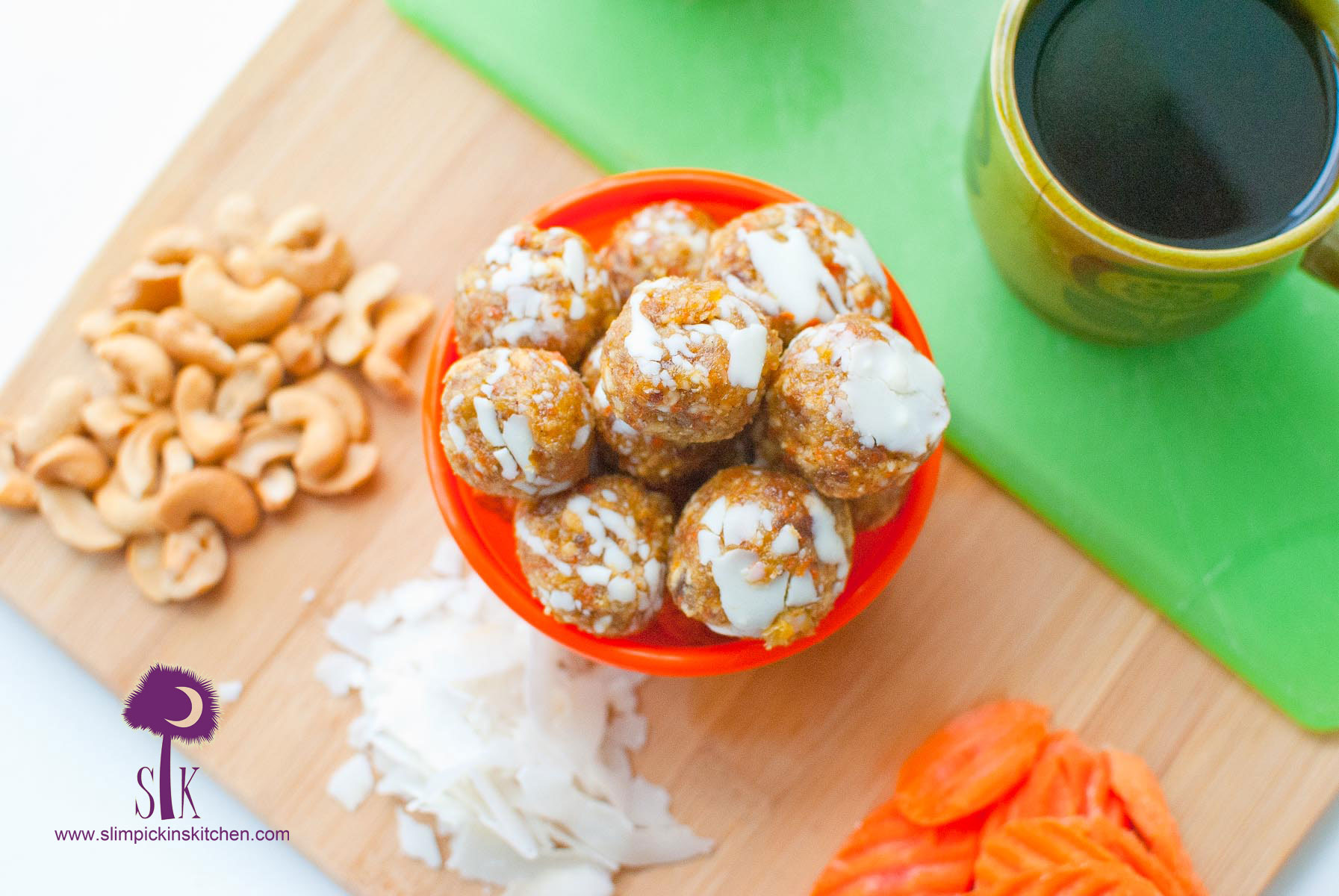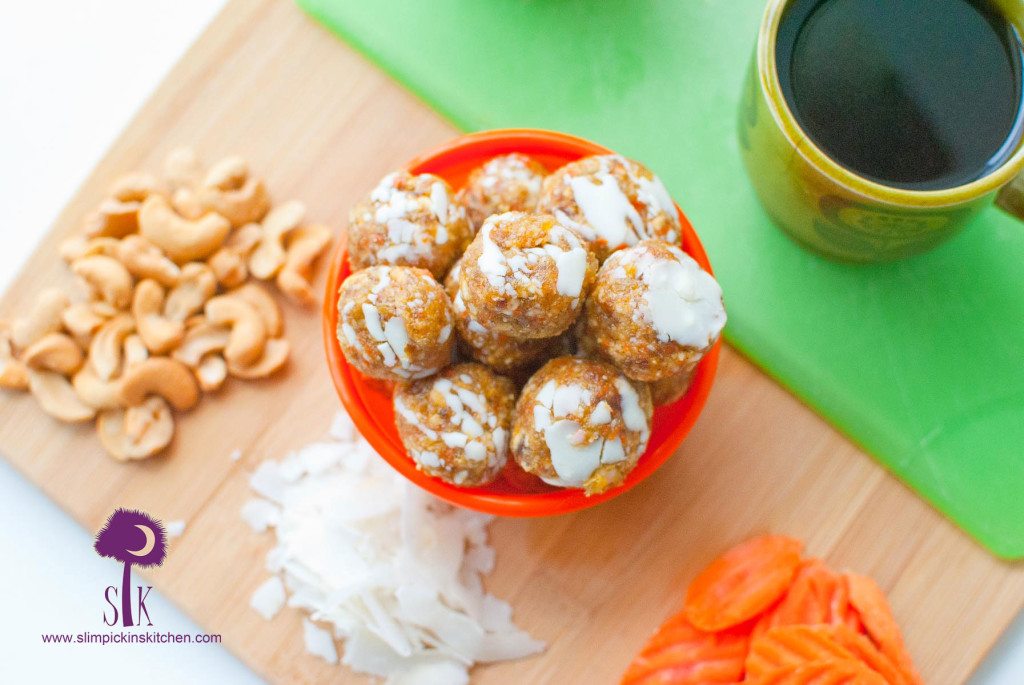 I'm not sure whether to call these dessert or breakfast?
I tend to have a bowl stashed in my fridge at all times so I can just grab one or five anytime the hankering hits so I guess, technically, they could be called bressert, snunch, lupper, deakfast, or my midnight denack.
Either way, they are some damn good balls that taste just like a carrot cake Larabar.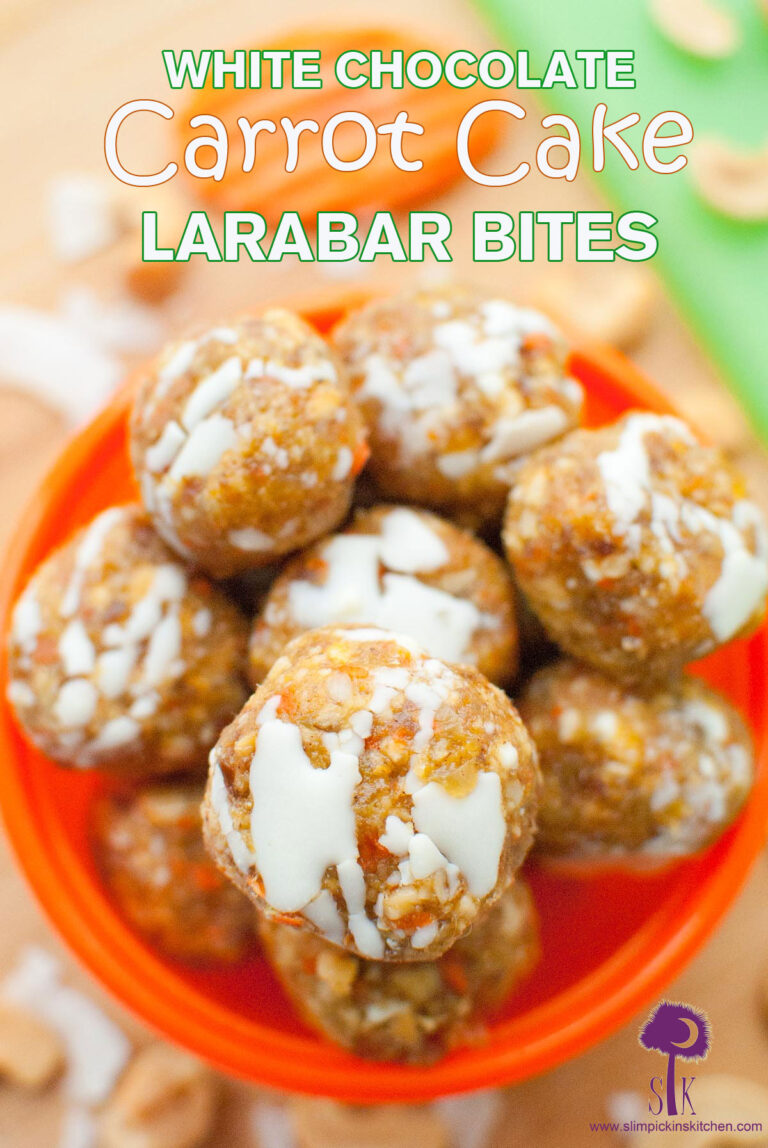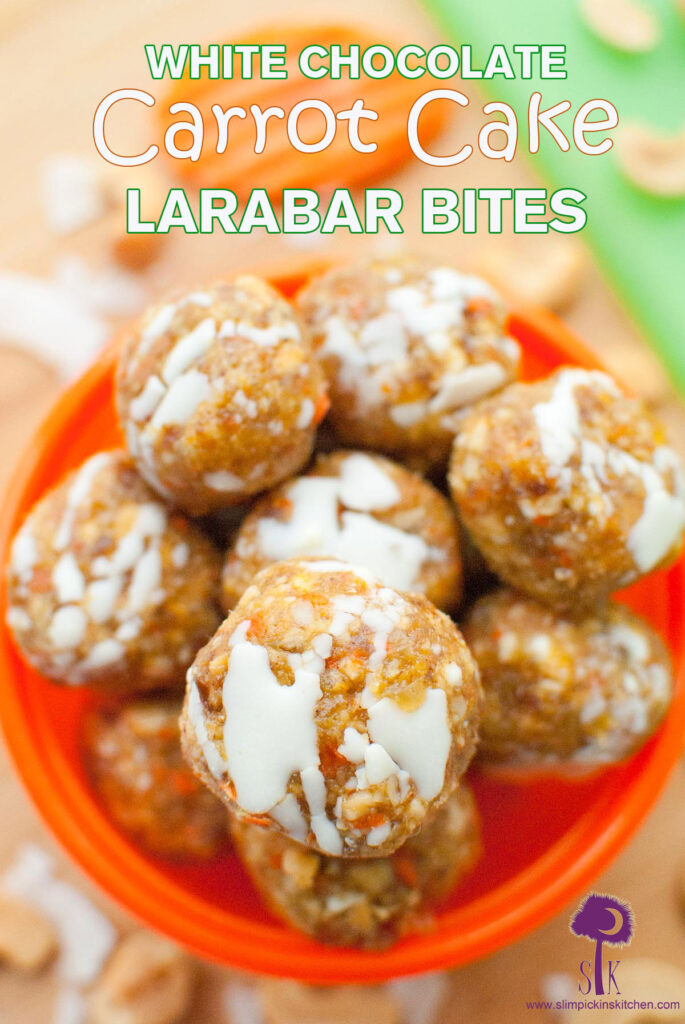 This was another recipe that was born from my days on the Whole30 diet, but I had to add some white chocolate for two reasons: 1. I've had a jar of white chocolate chips staring at me for months now tapping its foot and snidely sighing as if it was wondering when in the world I was going to finally throw them into a recipe and B. The balls needed a bit of boost to take them from decently delicious to Oh-em-gee I can't stop eating these things take them away from me before I start to turn orange like that chick from the Partridge family.
But forreal doh, I feel like a lot of things in my life could use a pinch of pizzazz at the moment. You know how they say bad things come in threes?
Well, I think what they really meant is that bad things come in three times infinity.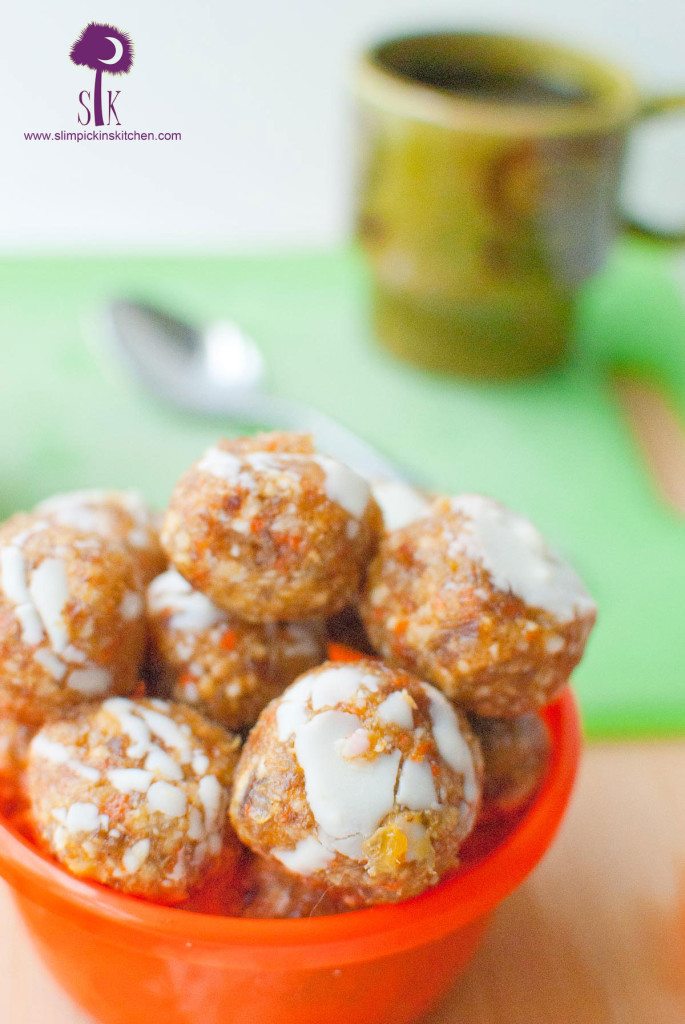 Ugh, and then I go and start sounding all whoa-is-me when, in fact, the things that are dragging me down are totes #firstworldproblems, and I have to remember to look and see that the glass in my hand is half full...of wine...lots and lots of wine.
And no, I swear that's not a rogue cat hair all up in that pic.
Carrot cake Larabar bite sprinkled with essence of Weasley, anyone?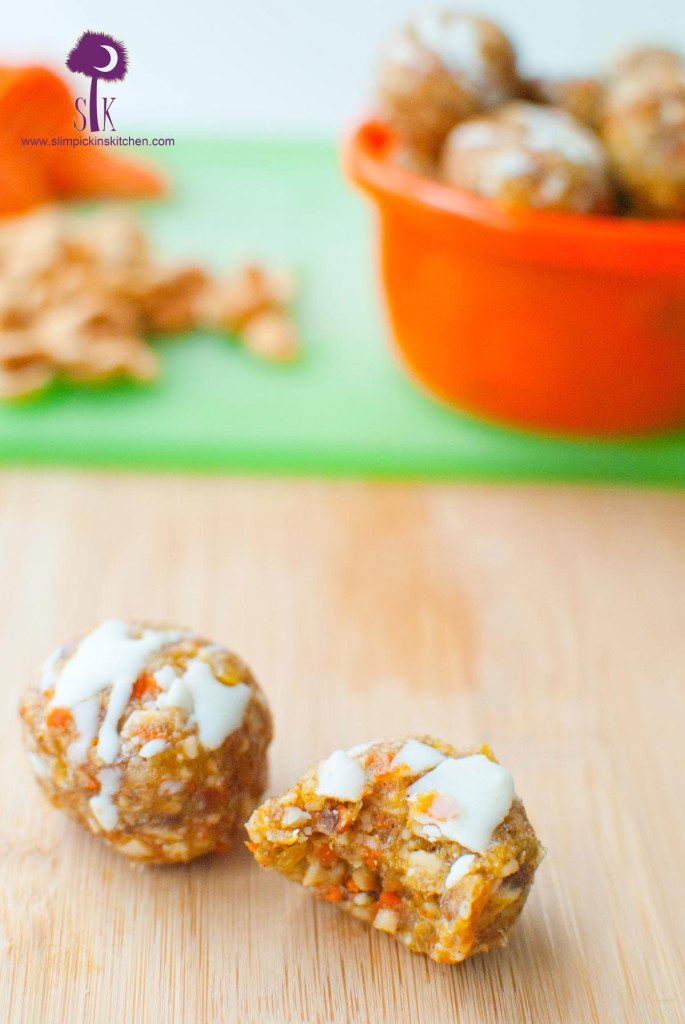 OMG, speaking of needing a special spark in your life, I found a new vampire series to read!
Hi, my name is Amber, and I'm a fang banging vamp tramp who is all up on A Hidden Fire: Elemental Mysteries Book One

Series by Elizabeth Hunter. I downloaded the first book (which is free BTW...FREE!!!!) on the 10th, and I'm halfway through the 3rd book already! Lucky for me, my husband is a workaholic so I get to spend every waking second of free time I have getting lost in the sizzling hotness of the immortal world and stuffing my face full of carrot cake Larabar bites! Hooray!
So, in conclusion, if you are having a rough couple of months and you want to escape your life for a bit, make up a batch of these, download the books above, and disappear in a billowing cloud of wood smoke and whiskey (read the books).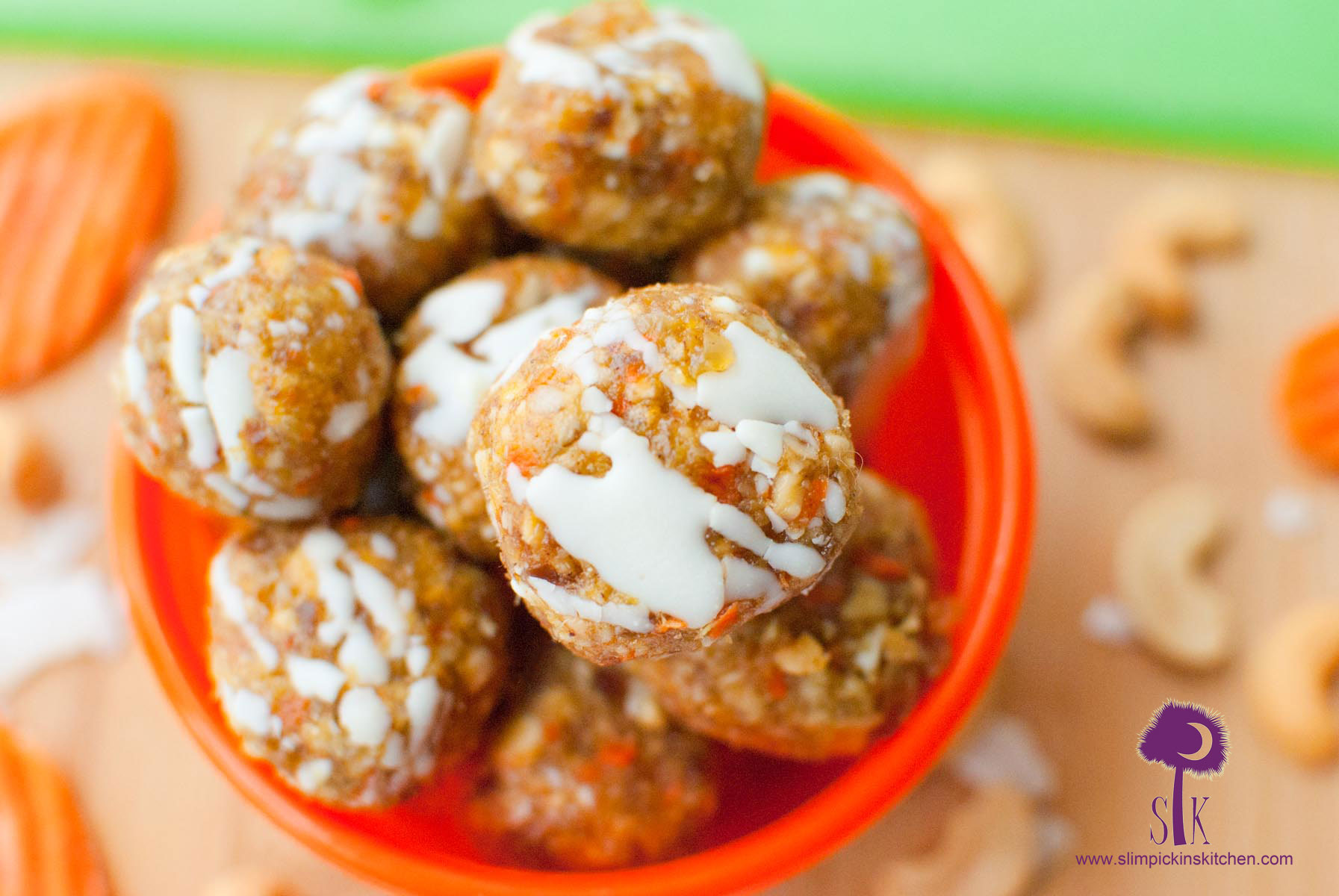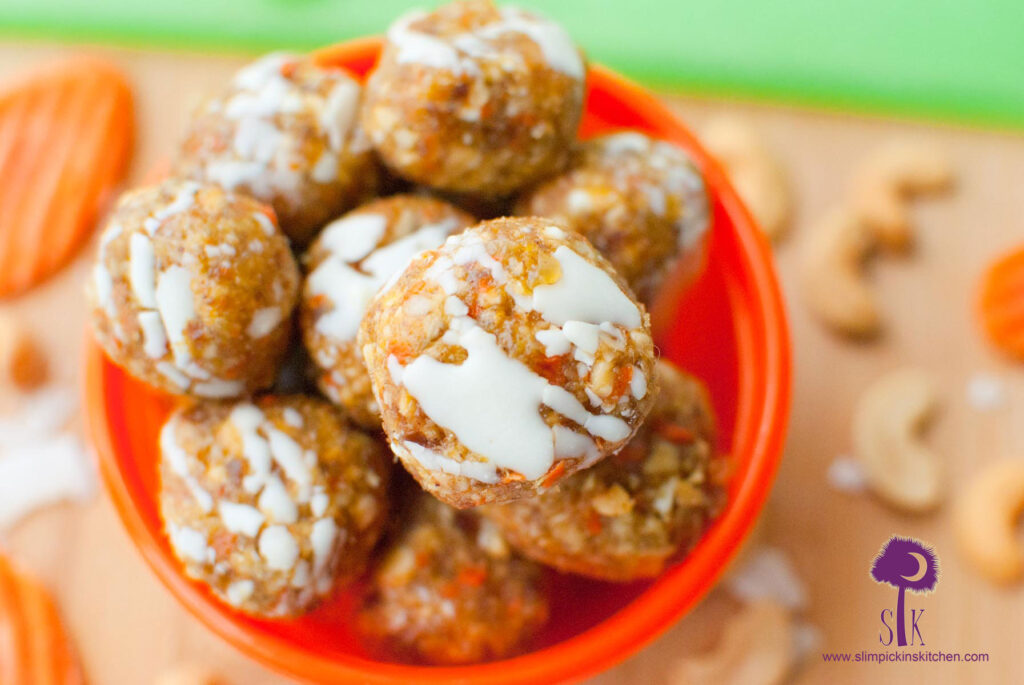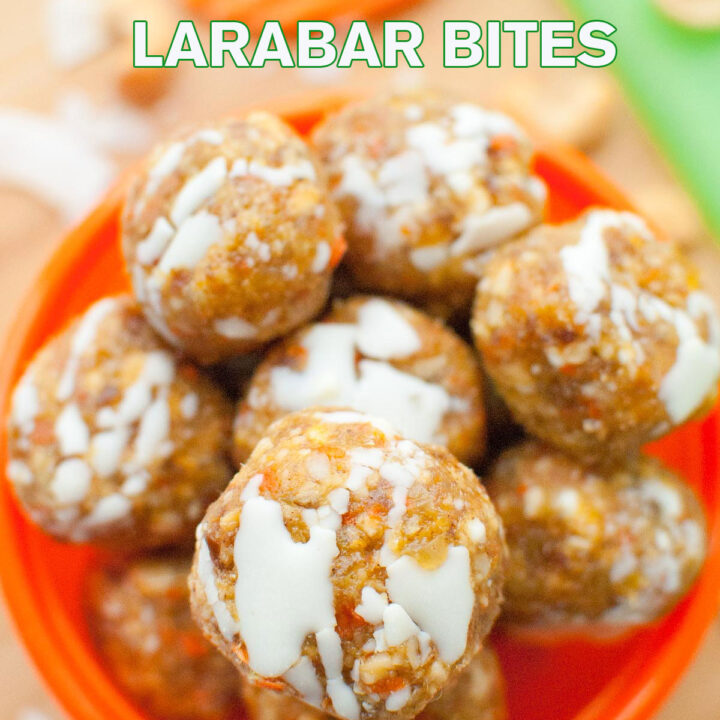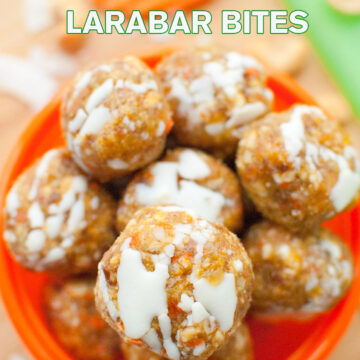 Instructions
Add dates and raisins to a small bowl and pour in warm water. Let the fruit soften for 5-10 minutes. Drain and pat dry with paper towels or a kitchen cloth. NOTE: If your fruit seems soft enough to process, skip to the next step.

Add cashews and carrots to a food processor and pulse until the ingredients are broken down a bit.

Add dates, raisins, coconut, spices, salt, and 2 tbsps of white chocolate chips to the food processor with the cashews and carrots and pulse until a soft dough forms.

Roll the dough into balls and refrigerate.

While balls are refrigerating, microwave remaining white chocolate and the coconut oil in a microwave safe bowl in 30 second increments until the chocolate is melted, being sure to stir after each 30 second interval.

Remove balls from fridge, drizzle with white chocolate, and store in an air tight container until ready to eat.

Enjoy!
Nutrition