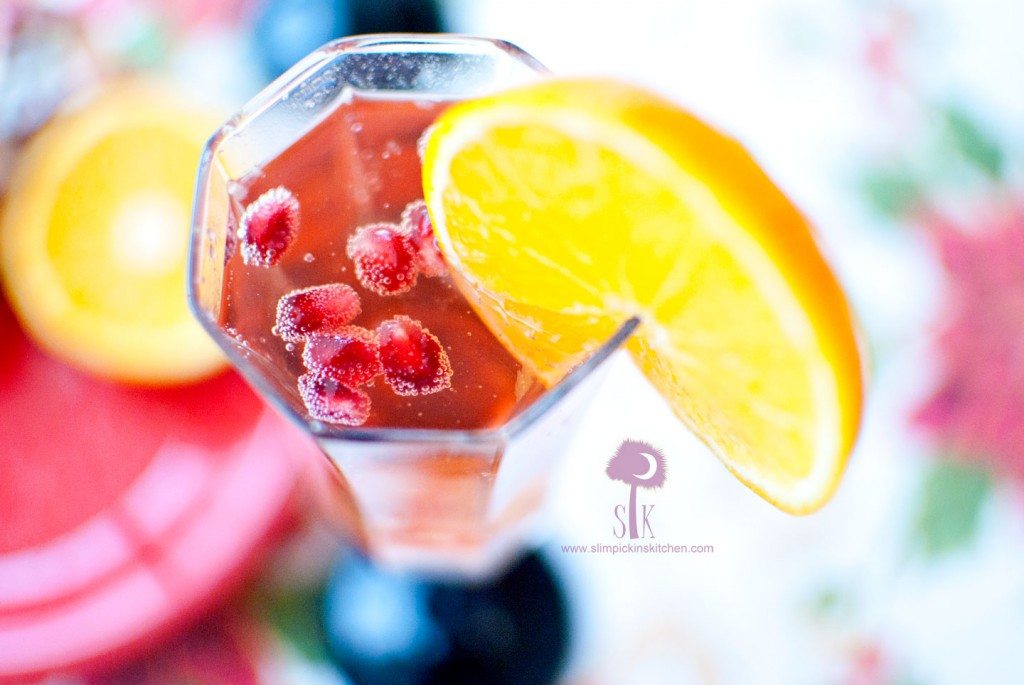 Have y'all ever had one of those days where all you want to do is crawl back in bed and hide under the covers until Saturday comes?
That's exactly how I've felt today.
I woke up sad and cranky, and I'm pretty sure I shed some tears before Will even had the chance to tell me good morning.
Poor guy, bless his heart.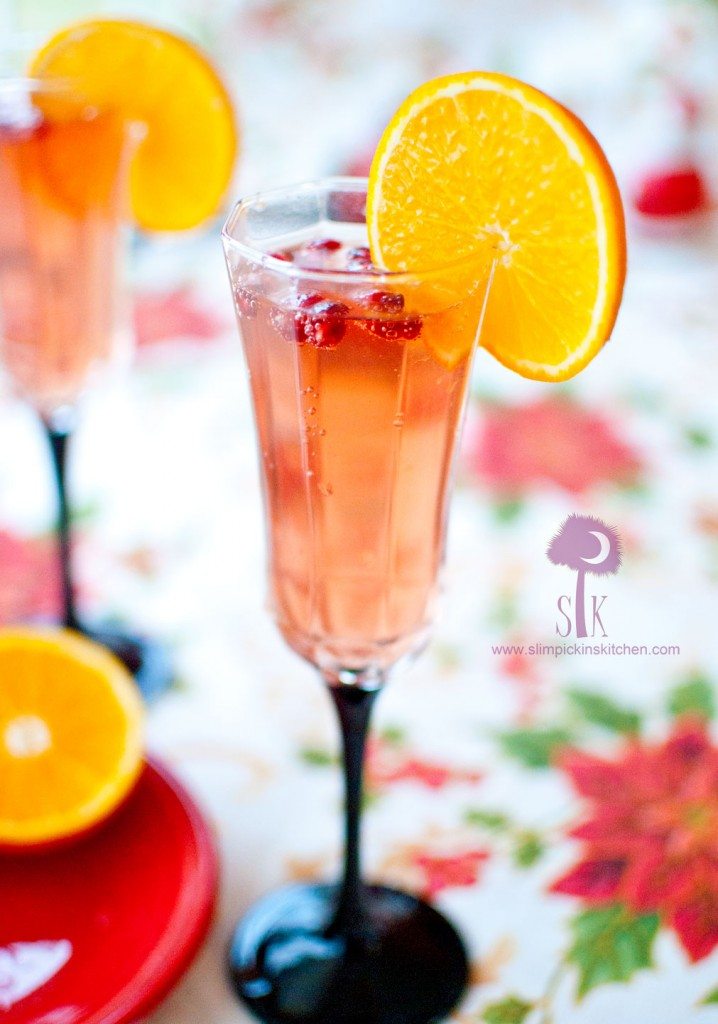 On days like today, nothing can perk me up more than a holiday Lifetime movie marathon, a box of tissues, a couple of chocolate truffles and several glasses of bubbly, crisp champagne.
Luckily, it's the perfect time of year to indulge in all of those things combined.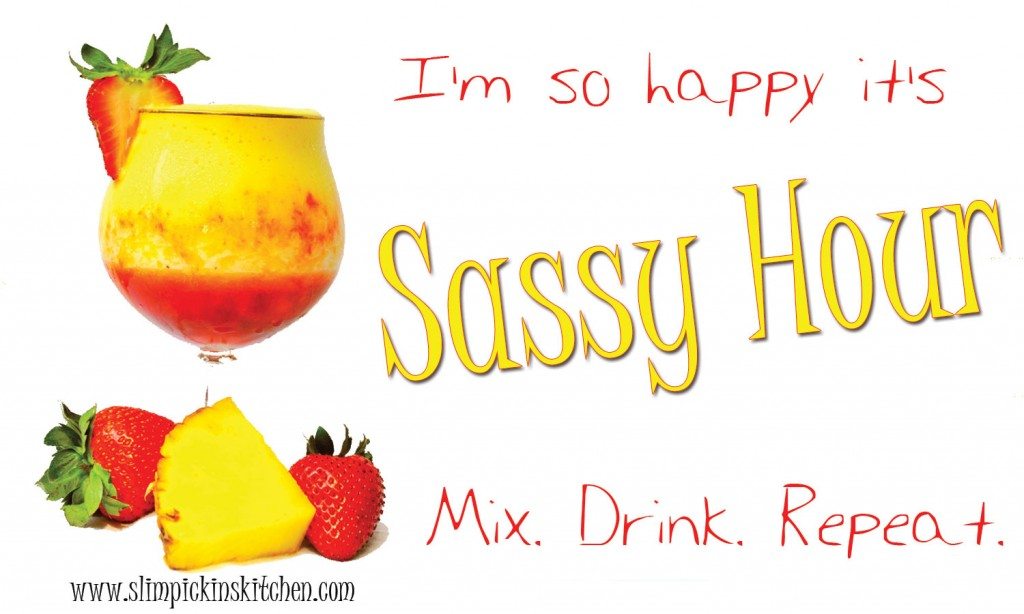 This time of year champagne is flowing from the faucet and filling our glasses at warp speed...and who can complain about that? Mimosas are practically a staple at every gathering regardless of whether or not it's in the morning, afternoon, or at night.
The hubs *loves* mimosas, and I don't think there has been any time during the last six years when he didn't wake up and a drink couple of them on Christmas morning.
Don't judge.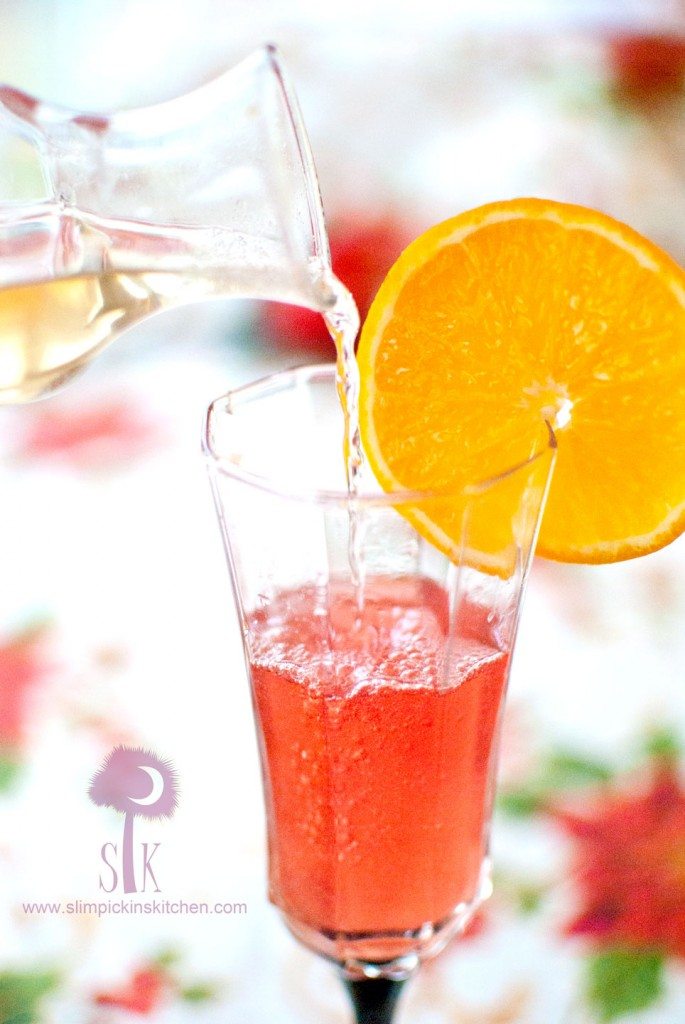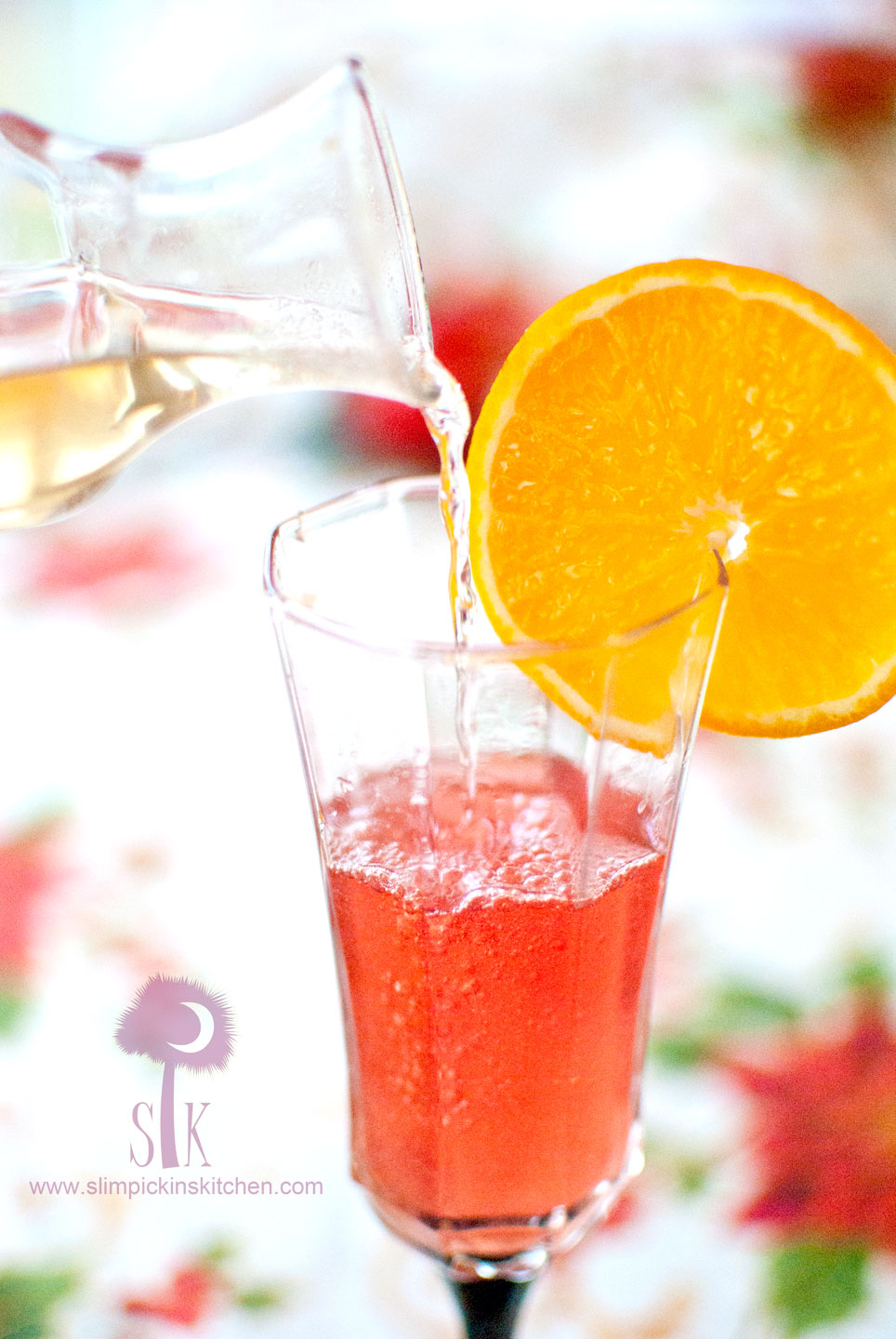 I, on the other hand, am not a fan of orange juice...especially in my champagne. It's not that I don't like the flavor though...I just don't like getting heartburn that's so bad I can feel it coming out of my ears. Orange juice does that to me, so I usually opt for a different juice instead.
I switch it up all the time, depending on the time of year, and around the holidays I usually end up drinking what is known as a "Poinsettia" which is essentially a mimosa made with cranberry juice rather than OJ (with a little splish of Cointreau to up the booze factor for a touch of sweetness).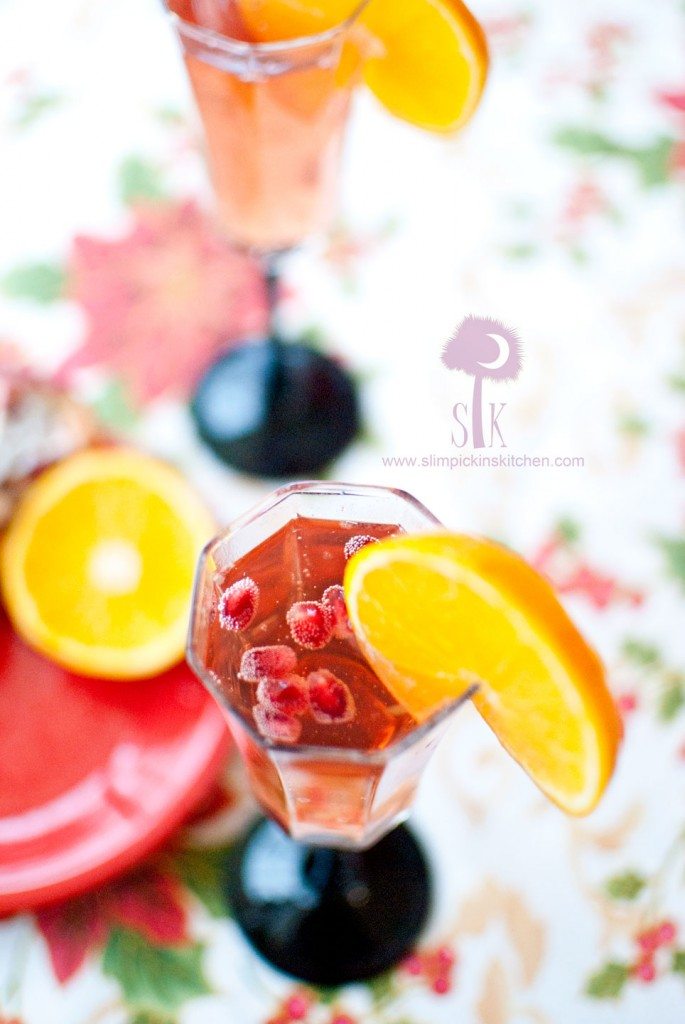 This year, since I write a blog and everything, I figured I'd try something a little more *fancy*.
Pomegranate juice was the clear winner.
Not only is it delicious, but pomegranates are in season now...and I may or may not have wanted yet another excuse to bust out those precious little arils that are so much fun to eat and photograph 🙂
When you first drop them into your drink they will quickly sink to the bottom, but just a few seconds later they will slowly start to rise to the top. I tried everything in my power to catch some photos of this breathtaking, sparkling bit of magic, but noooooo....my camera battery was apparently low and was not in any way wanting to cooperate with me.
Do you hear what I hear?
I think that's Tori Spelling and A Carol Christmas calling my name...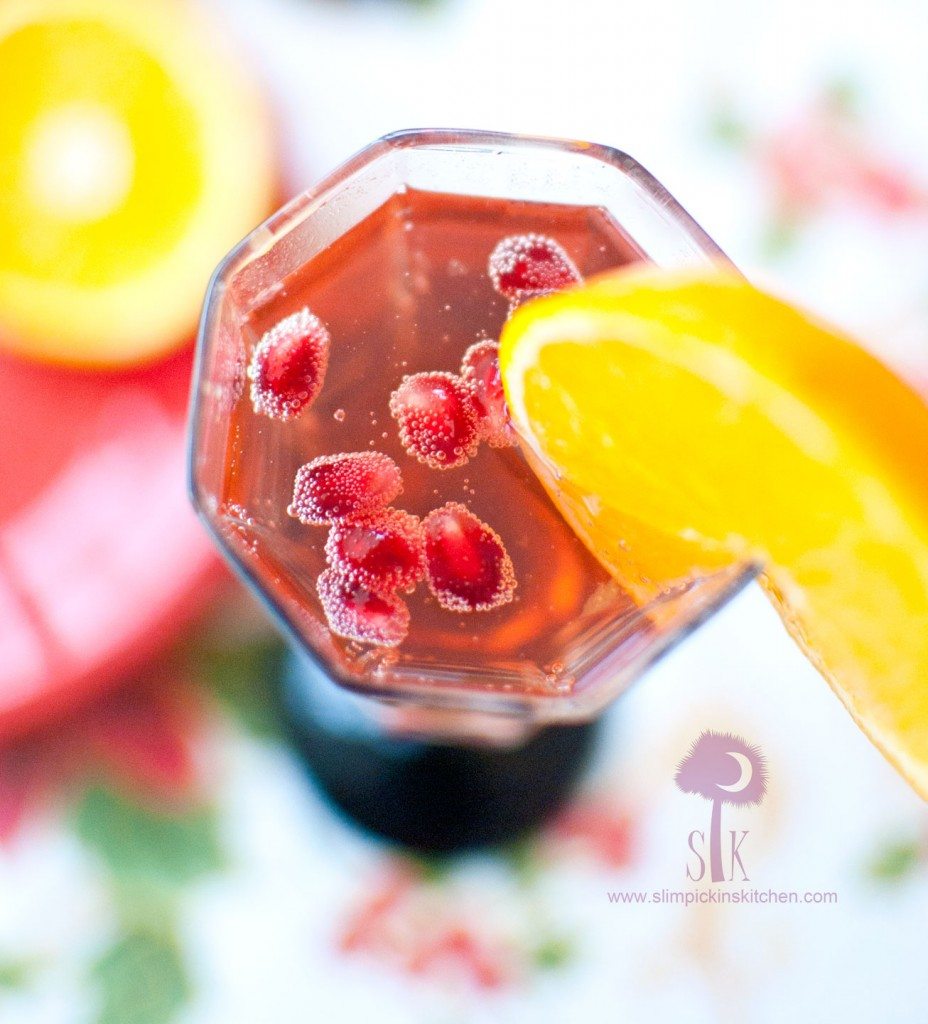 Getting to know you...
What's your favorite fruity cocktail concoction?
What's your favorite Christmas movie?
How do you relieve stress on a bad day?
Pomegranate Poinsettia

Print recipe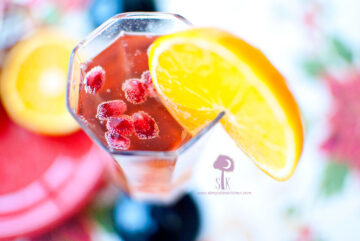 | | |
| --- | --- |
| Serves | 1 |
| Prep time | 2 minutes |
| Meal type | Beverage |
| Misc | Serve Cold |
| Occasion | Birthday Party, Casual Party, Christmas, Easter, Formal Party, Thanksgiving, Valentines day |
Ingredients
1 or 2oz 100% Pomegranate Juice (chilled, add more or less depending on your preferences)
½oz Cointreau or triple sec (chilled)
3oz chilled champagne or sparkling wine
Pomegranate arils & an orange slice
Note
*WWpts= 2 pts per serving*
Directions
Step 1
Add pomegranate juice and Cointreau to the bottom of a champagne flute. Top off with champagne.
Step 2
Garnish with fresh pomegranate arils and and orange slice.
Step 3
Enjoy!