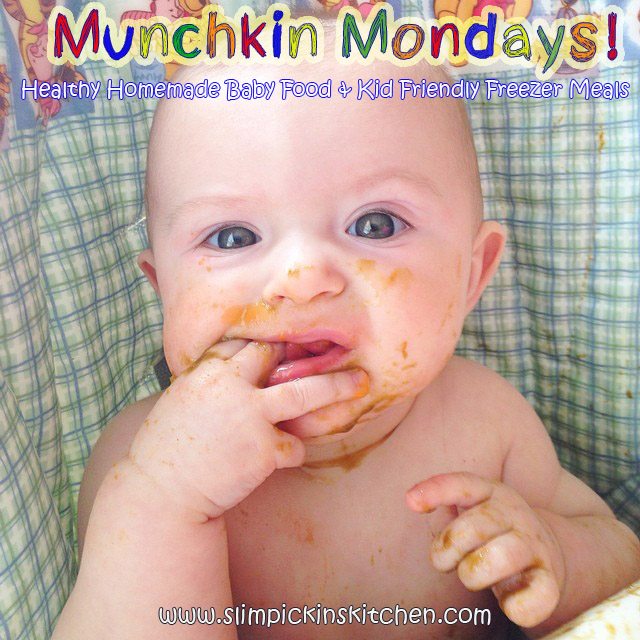 Welcome to this week's edition of Munchkin Monday!
Owen came down with some sort of summer cold over the weekend so no one in my household has been feeling too hot. His pediatrician told me that we should give him chicken noodle soup to keep him hydrated and to help him feel better so do you know what I did?
I grabbed a bag of my Italian wedding meatball packets I shared with y'all last week and threw it into a cup of warm homemade veggie broth for him to have for supper a couple of nights. Talk about convenience! It was quicker than canned or making that cup of noodles nonsense, and it didn't have all the weird ingredients and preservatives either.
I really did have to pat myself on the back for that one.
This week's recipe came about the same way most of my recipes do. I was in a bind and needed something fast and simple to make with the ingredients I had on hand.
As you know I'm a southerner so I definitely had grits.
Clearly.
But I also didn't want to feed Owen the grits that I normally make that are chocked full of butter, cheese, cream, salt, and tons of black pepper. I'm all about him eating what I eat, but I would probably only give him a few bites of something that decadent, and he needed a full meal.
So I summoned the technique from my Shrimp & Grit Canapes, and this is what I came up with.
Since Owen's been sick he hasn't really eaten all that much this weekend...until I gave him some of these, that is. The child refused to eat his greenbeans, which he adores, but he ate FOUR of these spanakopita grit cakes.
FOUR.
Yeah, this recipe is definitely a winner.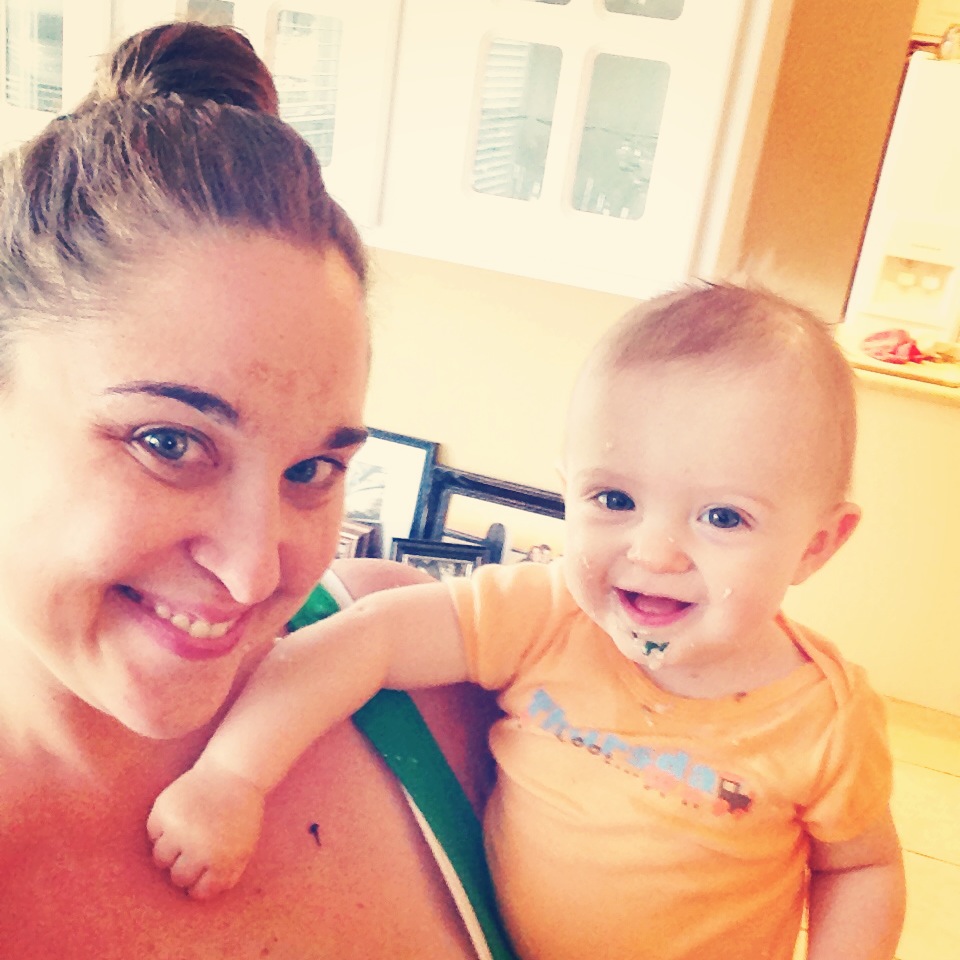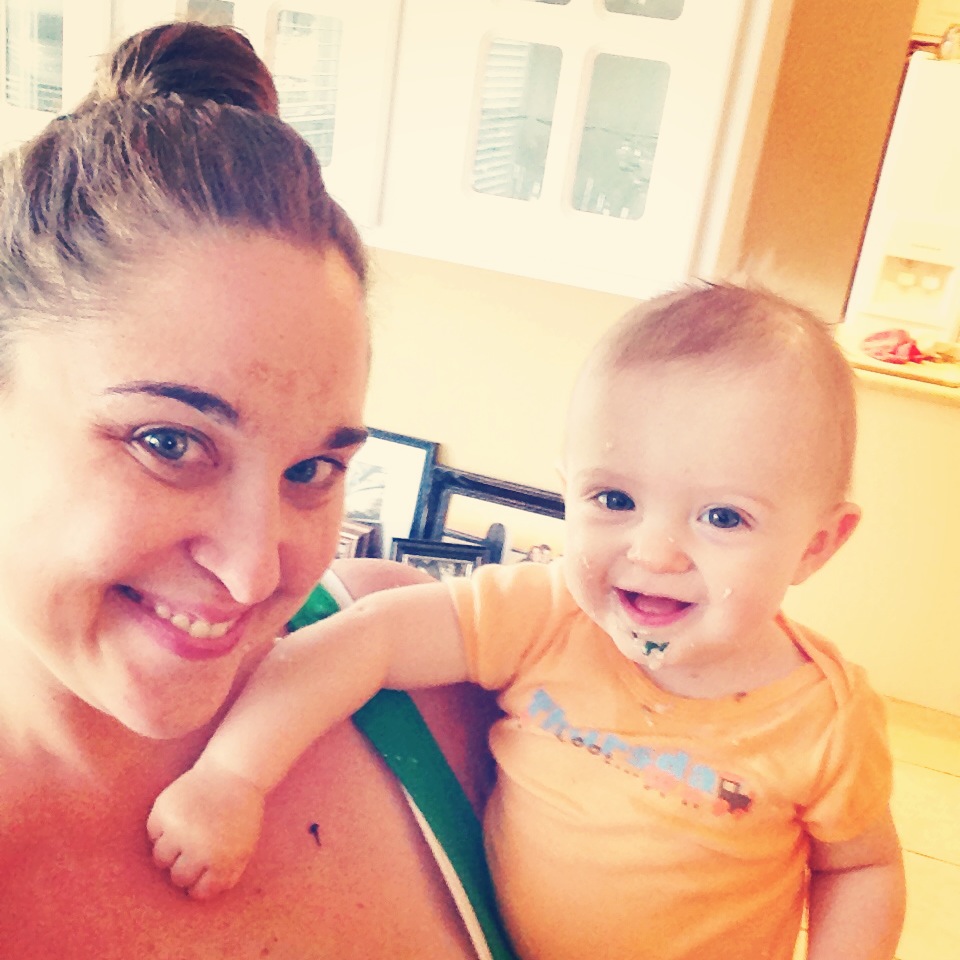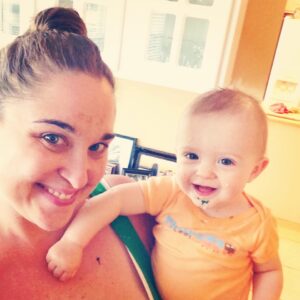 Instructions
Combine stock and milk in a sauce pan and bring to a low boil.

Slowly whisk in grits and cook according to package directions.

Meanwhile, add onion, spinach, garlic, oregano, nutmeg and pepper to a food processor and pulse until very finely chopped. NOTE: If you don't have a food processor, just finely chop the onion, spinach, and garlic instead.

Stir spinach mixture and cottage cheese into the cooked grits then immediately spoon into 24 large muffin cups sprayed with non-stick spray. About 1.5 tablespoon each.

Pop the trays into the freezer and freeze until firm, about 2 hours.

Once frozen, remove the cakes from the cupcake tin and store in a large freezer bag.

Reheat in the microwave in 30 second increments until warm.

Serve as is or break into appropriate pieces with a small serving of your baby's favorite veggies.

Enjoy!